Who would have thought that City Hall would be the backdrop to such stunning and unique bridal attire?
City Hall and courthouses are  trendy and utterly romantic venues for elopements and intimate weddings. For a day that truly captures your love and having the focus on the both of you. This also gives you the chance to get really creative and show your individuality in what you decide to wear. The possibilities are really endless. From printed pants to a full length gown, anything goes. There's no sartorial rule book at City Hall. This of course makes deciding what to wear even more exciting.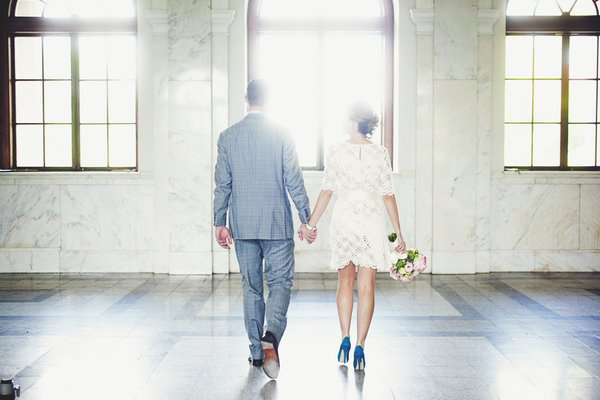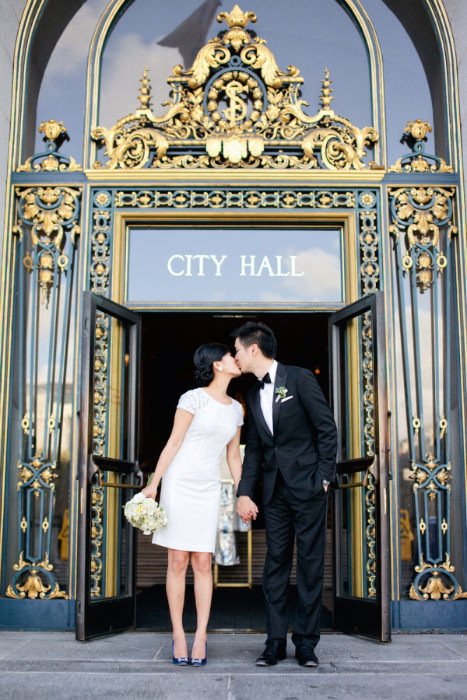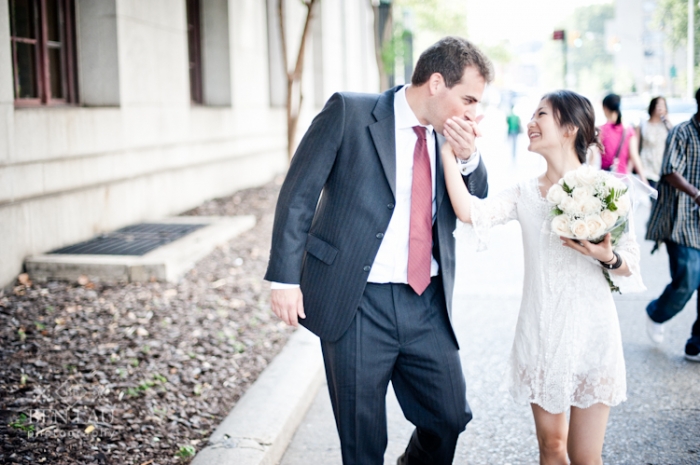 The little white dress is a City Hall favorite. The white keeps the dress looking bridal but isn't as formal as a longer dress. There are so many ways to play around with this style. Pencil or flared dresses with a bold lip and birdcage veil give a vintage feel and lace incorporates a little tradition.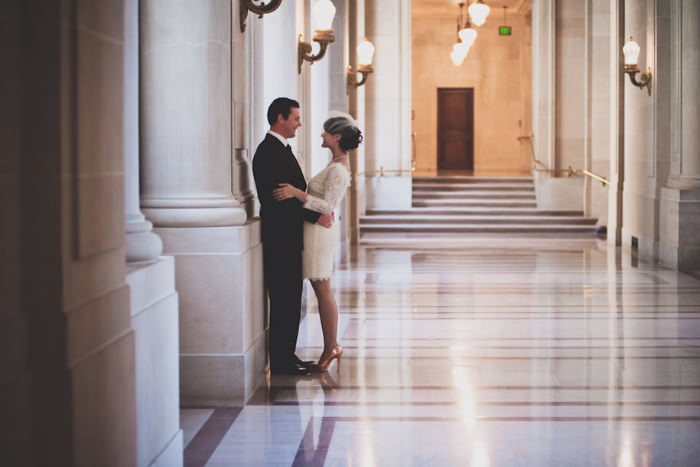 Feathers, ruffles and textures create a statement in shorter dresses. When there's less of the dress, feel free to experiment with the little length that you have!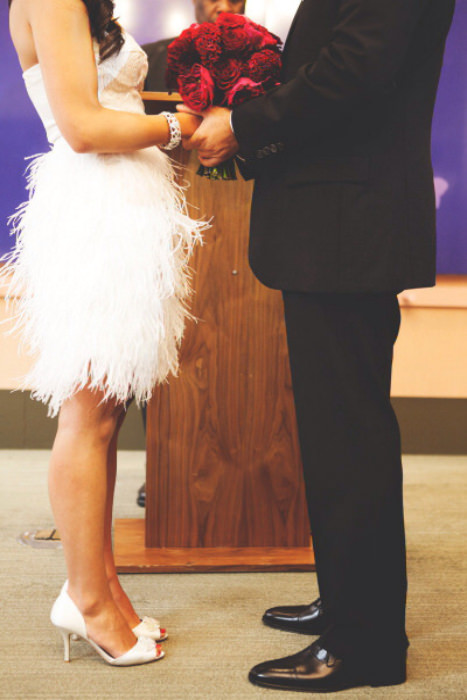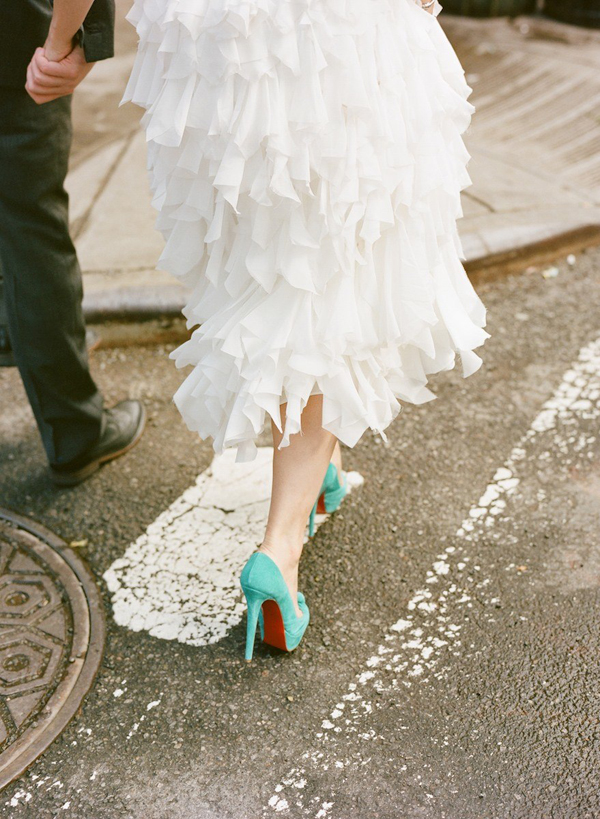 Full length dresses most definitely have a place here too. Some City Halls and Courthouses come with a wealth of history, beautiful architecture and often some very photo-worthy steps and staircases. A gown in this setting is really going to be a perfect match, especially in bold prints and colors. Accessories can also transform your look into something wonderful and unique. You might need to bring ID and other documentation with you; the perfect excuse to carry an ornate clutch bag instead of a bouquet.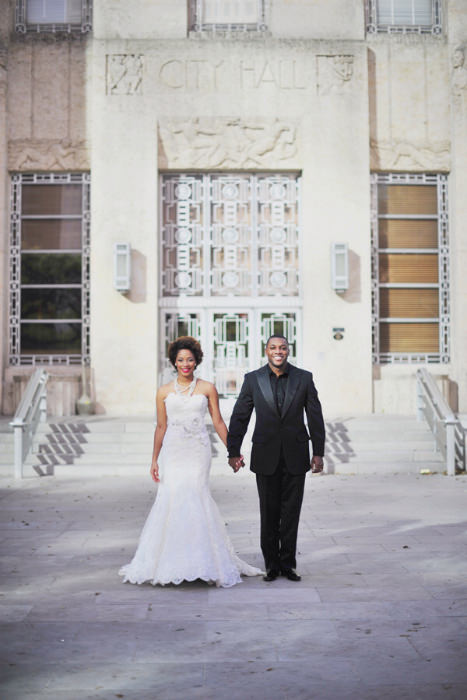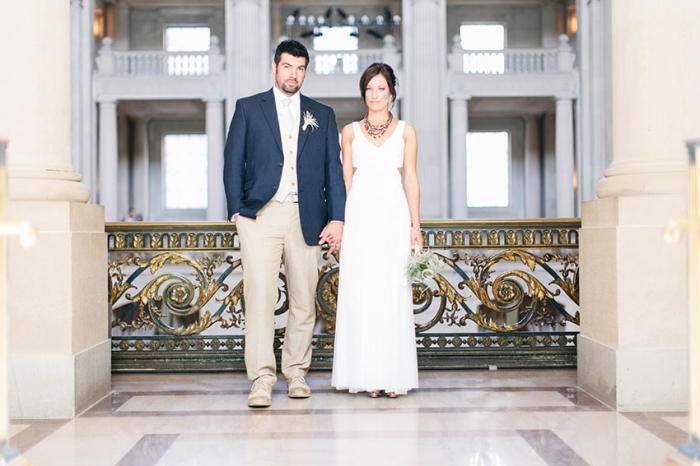 Photo one: Intimate Weddings: Photo Two: elizabethannedesigns.com; Photo Three: Ben Lau Photography: Photo Four: snippetandink.com;  Photo Five: pinterest.com; Photo Six: Snippet & Ink;  Photo Seven: lovemydress.net; Photo Eight: bridalmusings.com; Photo Nine: Modern Love Photography