After 3+ months of grey skies, bitter cold weather, and slush, it's pretty easy for most of us to be less than impressed with winter right about now. Despite some of its more negative aspects, however, we believe winter is a gorgeous season full of serious potential for romance; one of the most romantic winter activities of course being ice skating with your sweetie. So, if you're thinking of shooting your engagement photos this winter (or next), why not lace up your skates and head out onto the ice? Just don't forget to reward yourselves for braving the cold with a mug of hot cocoa and some cozy fireside snuggles afterwards!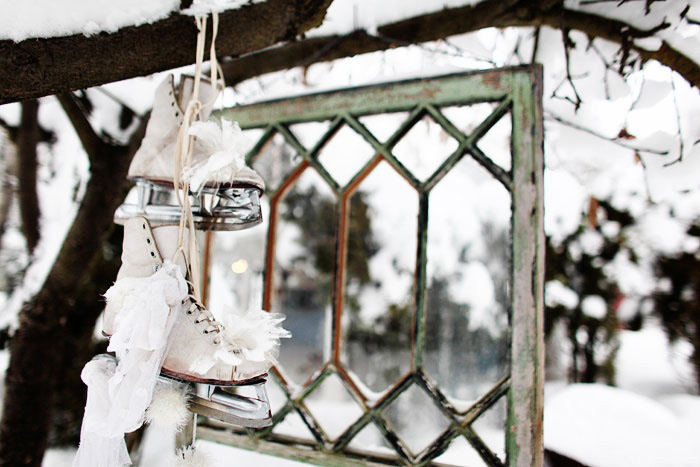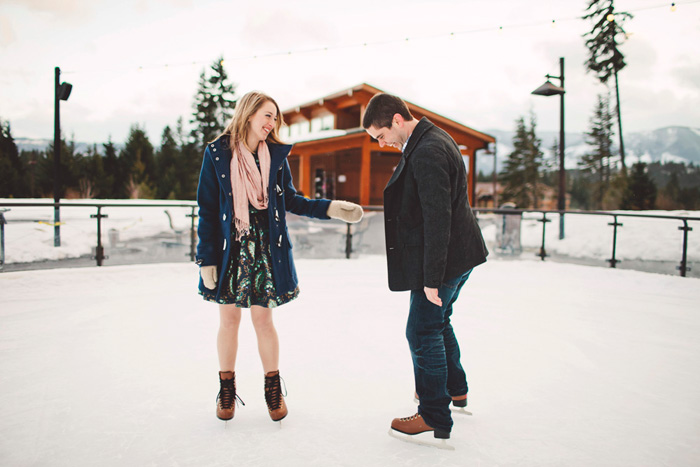 Whether you're a pair of seasoned pros or both skating newbies, don't be afraid to try out some new moves and get a little goofy on the ice.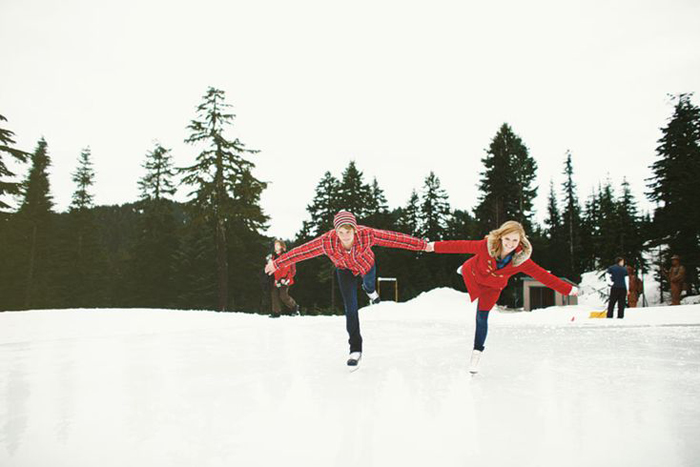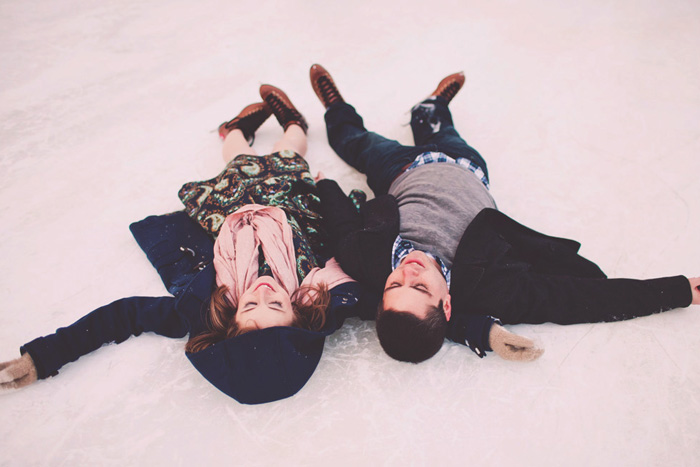 And of course, stealing a kiss or two is an absolute must on any skating date.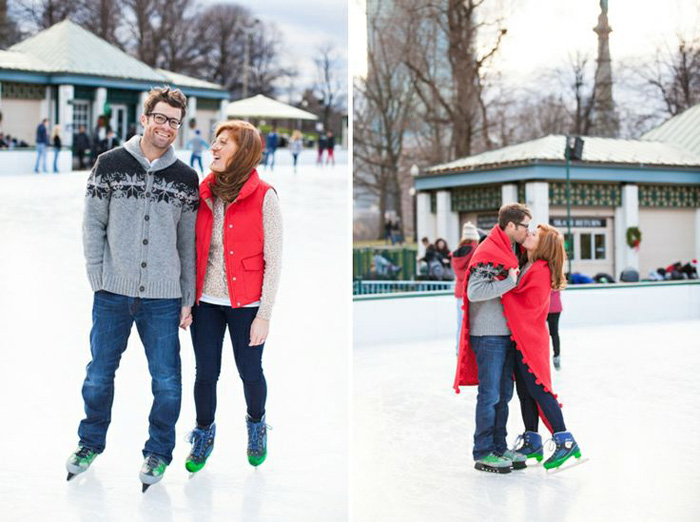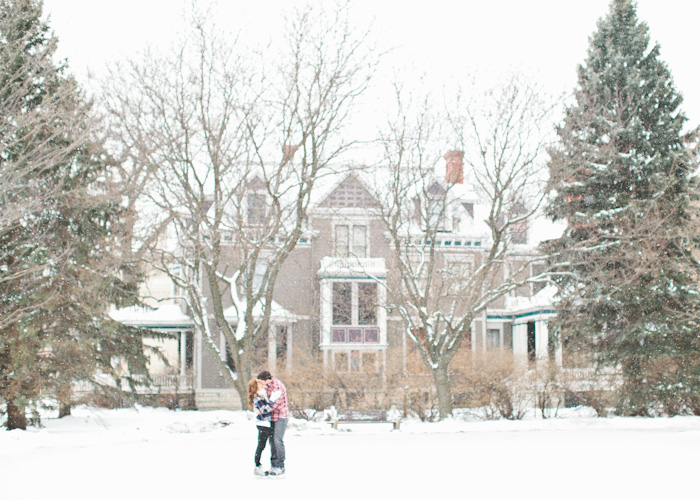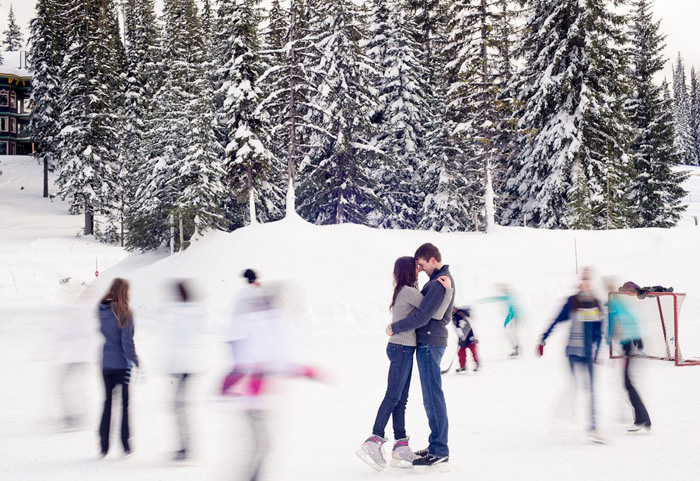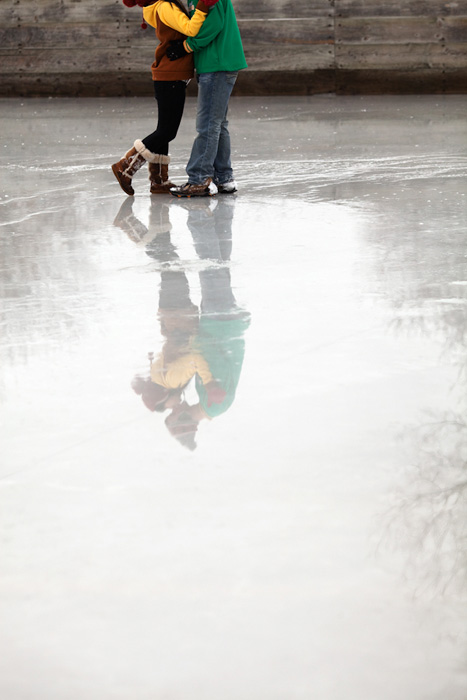 Adding some props to your engagement shoot never hurts. A couple of balloons, a save the date sign, or a cute pair of leg warmers will help make your session just that much cuter.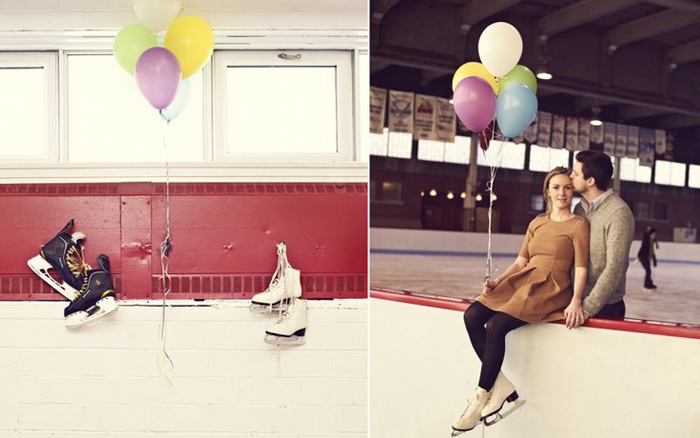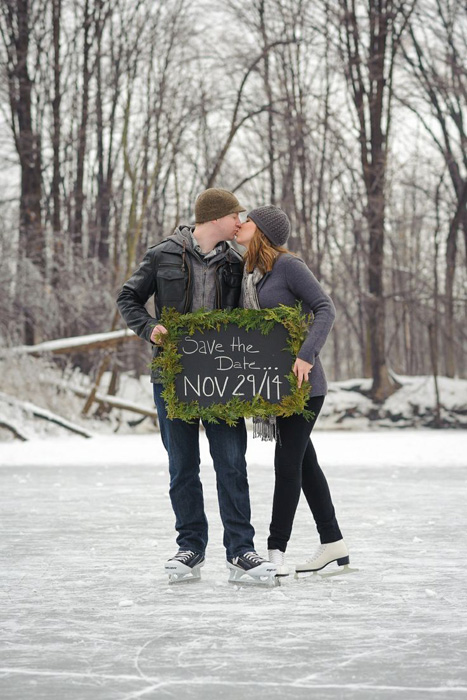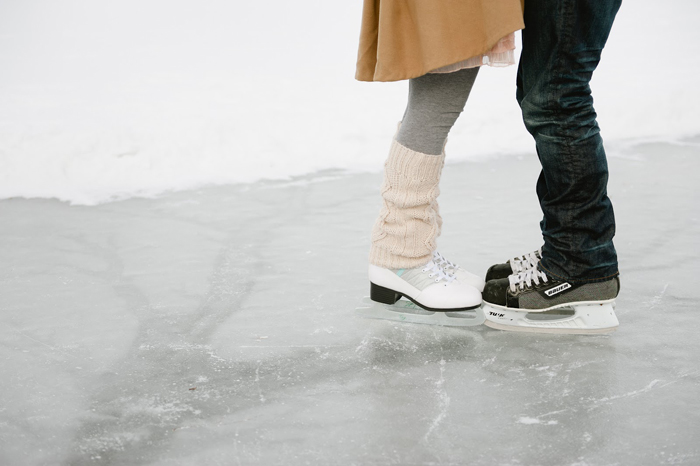 And what's even more romantic than an ice skating engagement shoot? A surprise ice skating proposal of course!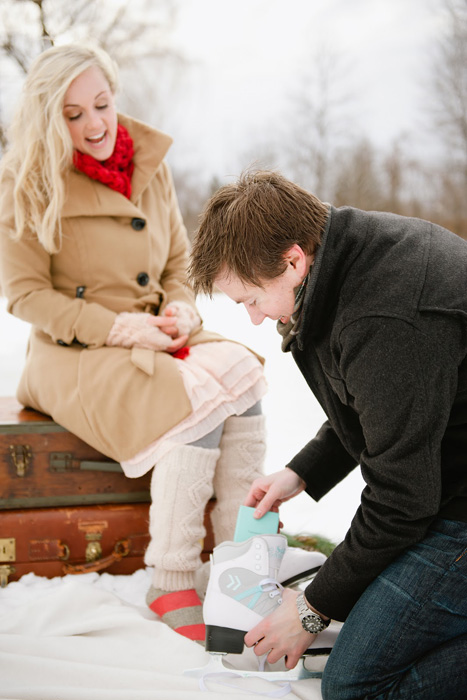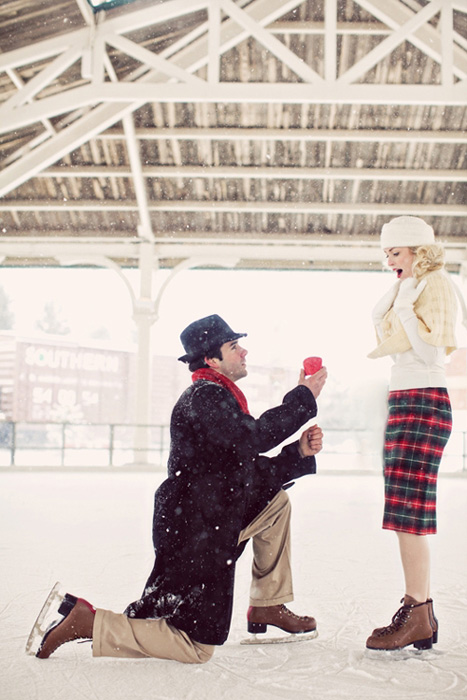 Photo one: bellegardens.wordpress.com; Photo two: chantalandrea.com; Photo three: happinessisblog.com; Photo four: chantalandrea.com; Photo five: summerstreetphotography.com; Photo six: canarygrey.com; Photo seven: kevintrowbridge.com; Photo eight: junebugweddings.com; Photo nine: blushingbridestudio.com; Photo ten: ashleamacaulay.com; Photo eleven: elizabethannewed.blogspot.ca; Photo twelve: elizabethannewed.blogspot.ca; Photo thirteen: greenweddingshoes.com