A quiet couple, Deanna and Andrew always knew that a wedding  – even an intimate one – would feel too much like a performance for them. In order to stay true to themselves and their relationship, they chose to elope instead. It took them less than two months to plan their private wedding ceremony and some quick talking to keep it a secret, but it turned out even more beautifully than they could have imagined. They surprised their family and friends, after the fact, with the romantic story of their wedding day and all the beautiful photos to go along with it.
Special thanks to their photographer Ash Nayler for capturing those wonderful photos and sharing them with us today!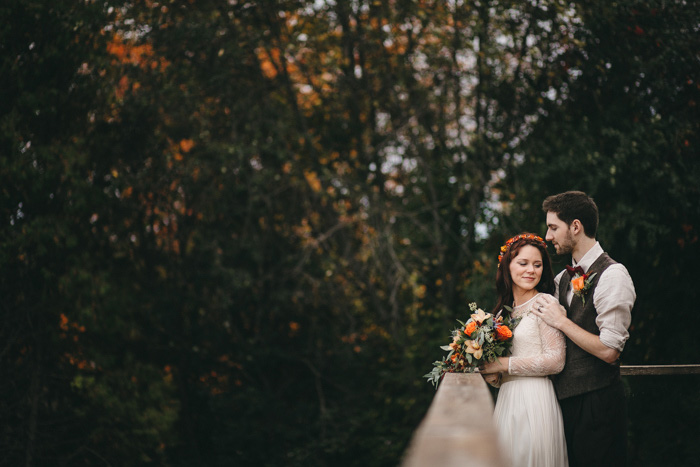 Deanna, 25 & Andrew, 25
Peterborough, Ontario

Wedding Date: October 7, 2014
Number of Guests: We eloped – only the officiant, photographer and videographer (who also happened to be our close friend) were present.

Wedding Cost: under $4,000

Wedding Ceremony Location: Stillwater on the Lake, Peterborough, Ontario, Canada

Wedding Reception Location: No formal reception, but there are a few casual parties to come.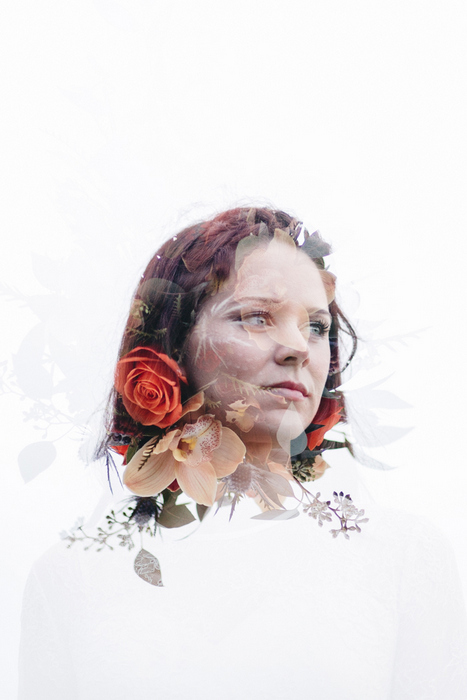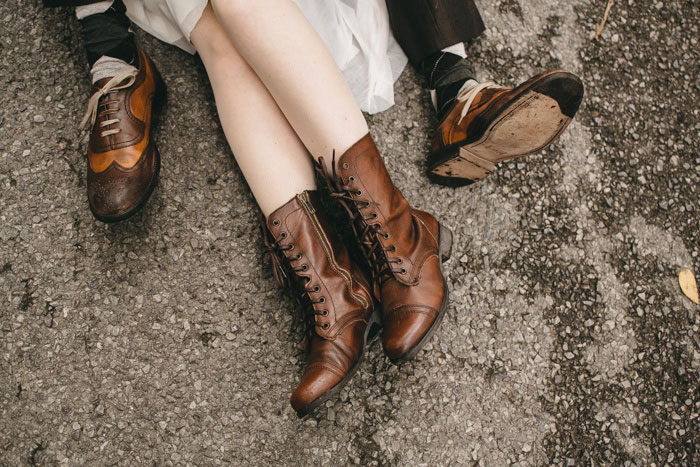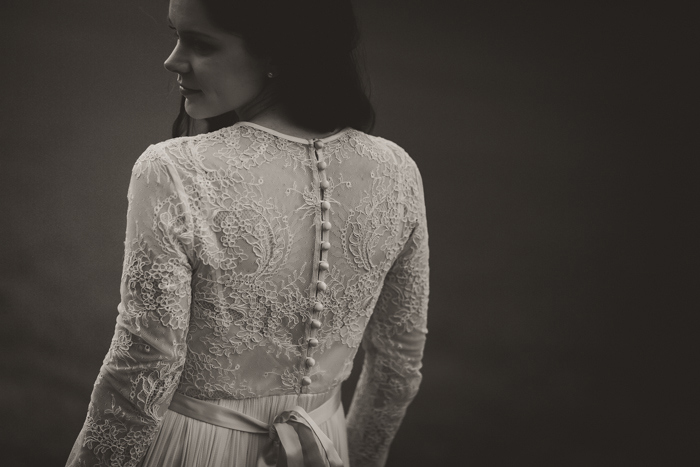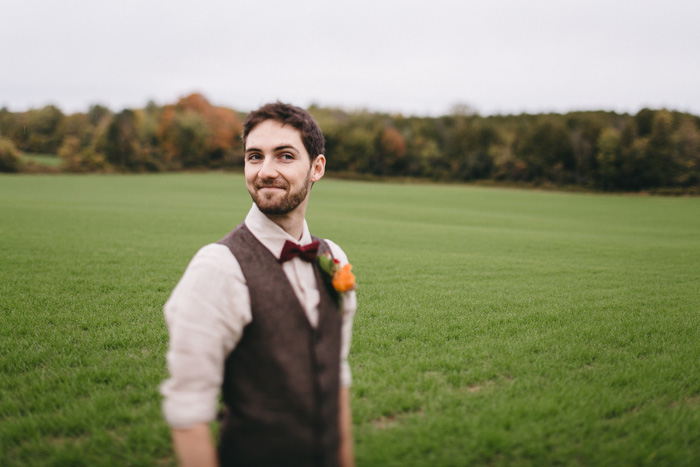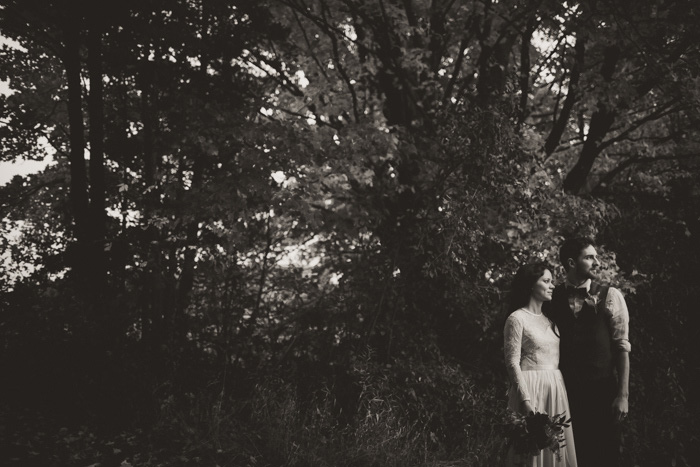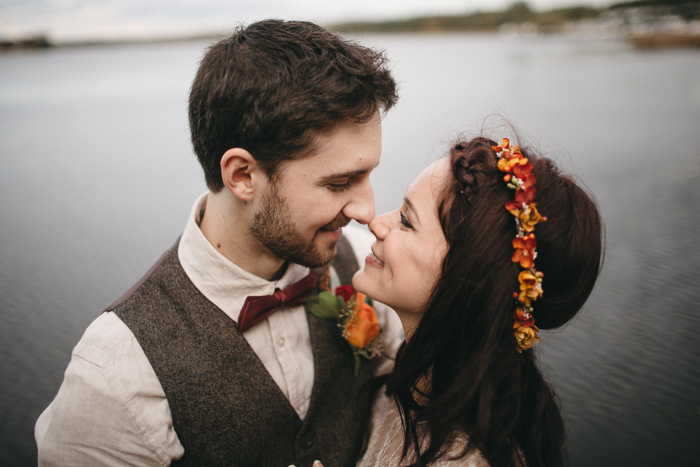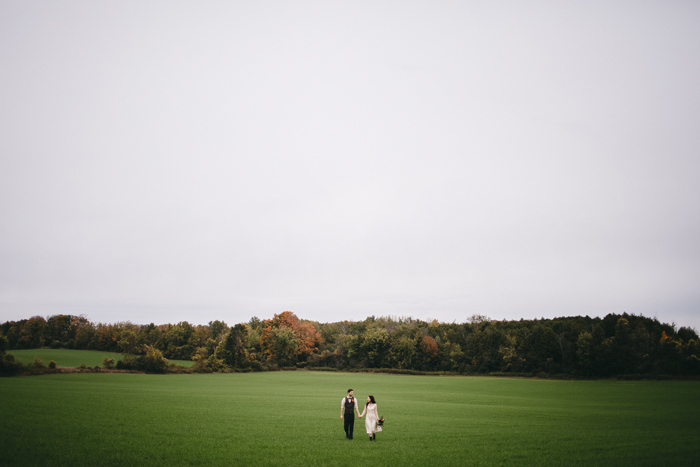 Why did you have an intimate wedding?
We decided that in order for our wedding to be truly genuine, it needed to be an elopement. With both of us being on the quiet side, even a small ceremony would have felt like a performance. To be true to ourselves it needed to be private, modest and relaxed. It turned out beautifully.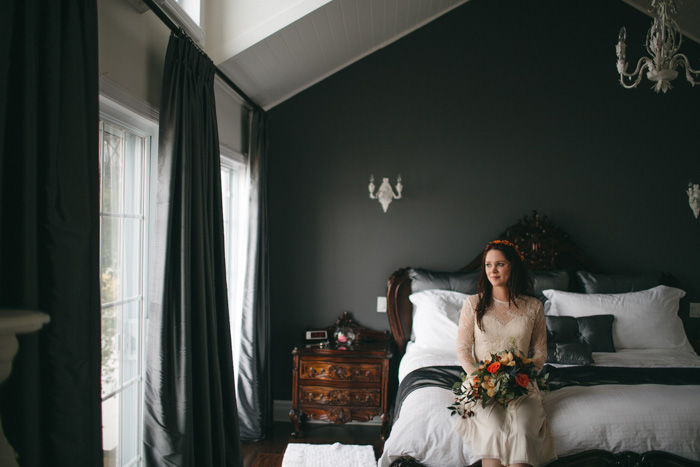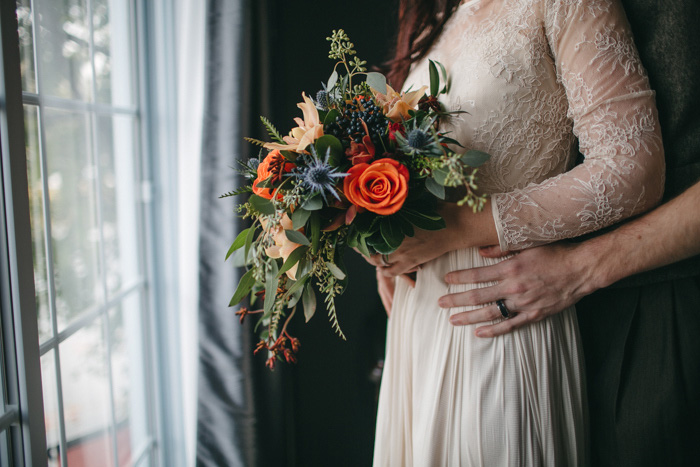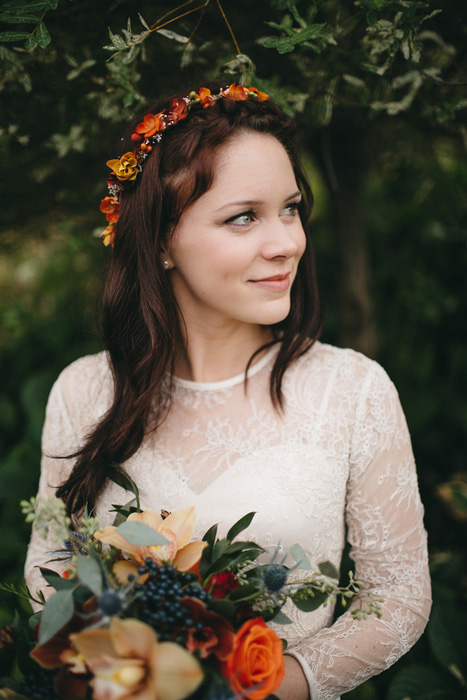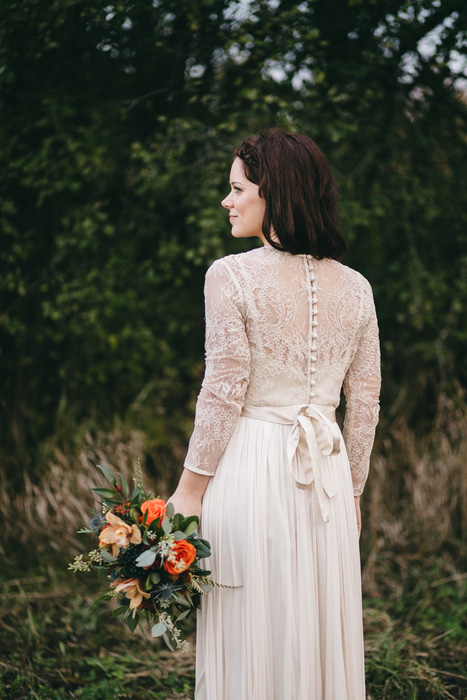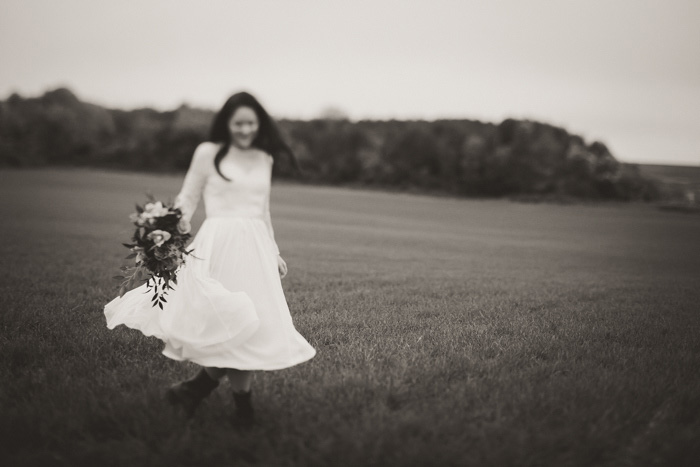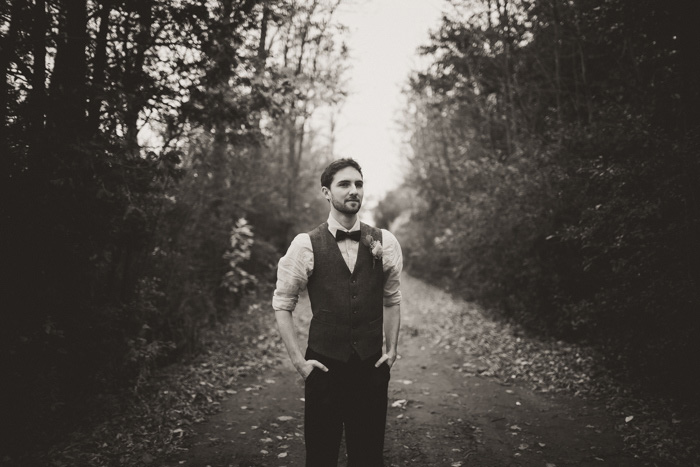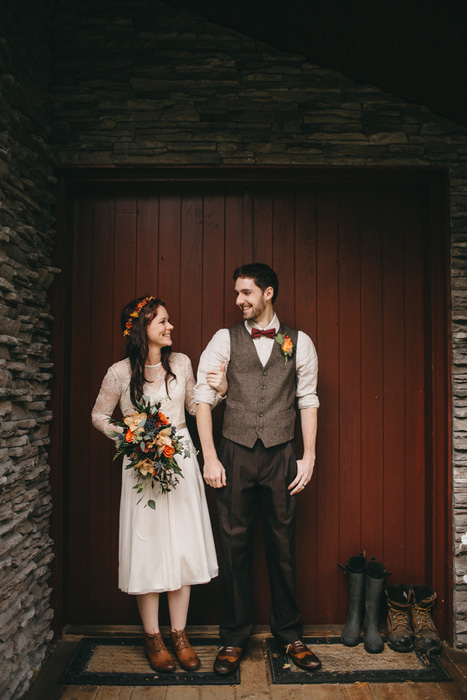 What are some of the challenges that you faced planning an intimate wedding?
The only challenge (and this was totally up to us) was to keep it a secret. It was a fun secret to have, but sometimes difficult to plan around. For instance, I actually ran into a friend at the bridal salon and had to do some quick talking as to why I was there. My beet red face said something entirely different, but she had the grace to pretend to believe me. Luckily we were able to plan it all in under two months, so we didn't have to hide it long.
Telling our families was the only nerve wracking part of this whole thing. We weren't sure how they would react, but every last person was delighted. In the end, we figured they would be much happier to be surprised after the fact, with a romantic story about our secret wedding and with gorgeous photos to share. For the rest of our friends and extended family we created a website with our story and the big reveal. The response to it was incredible.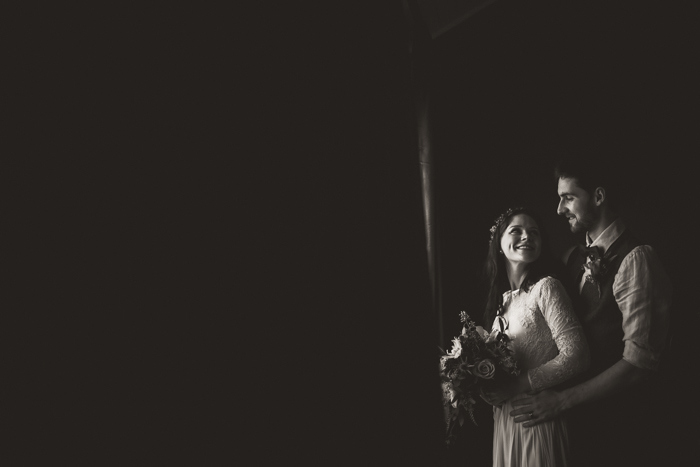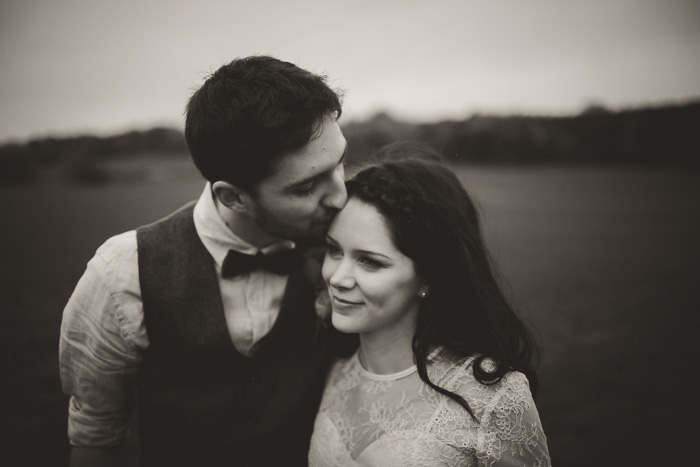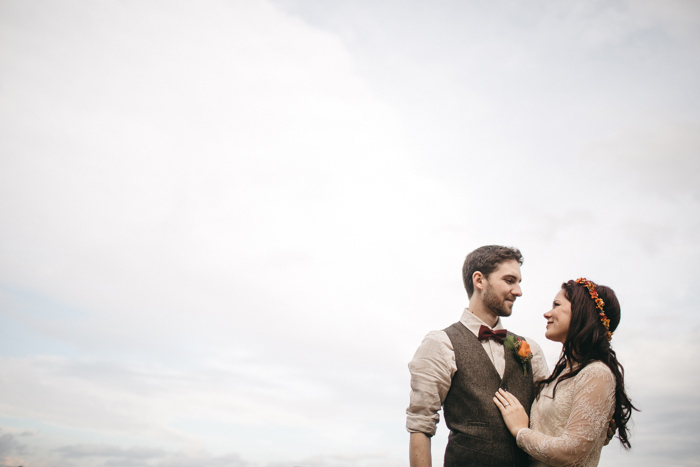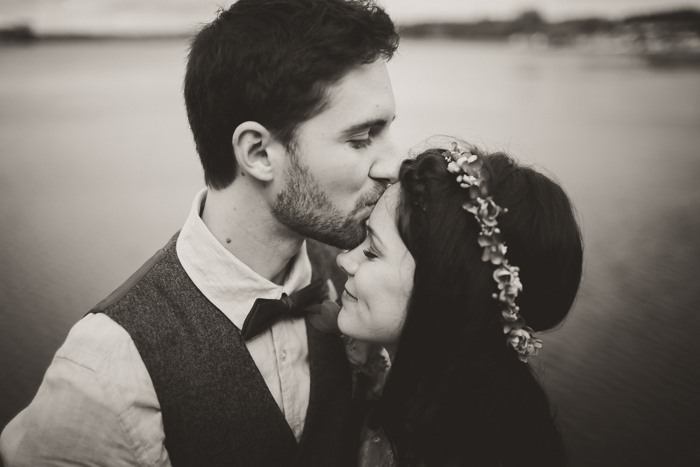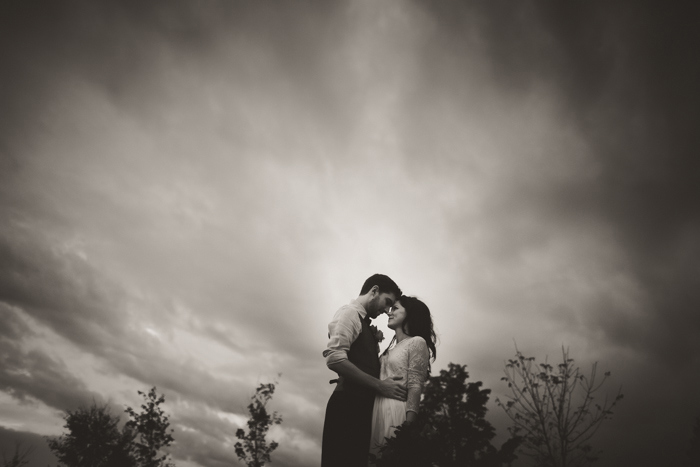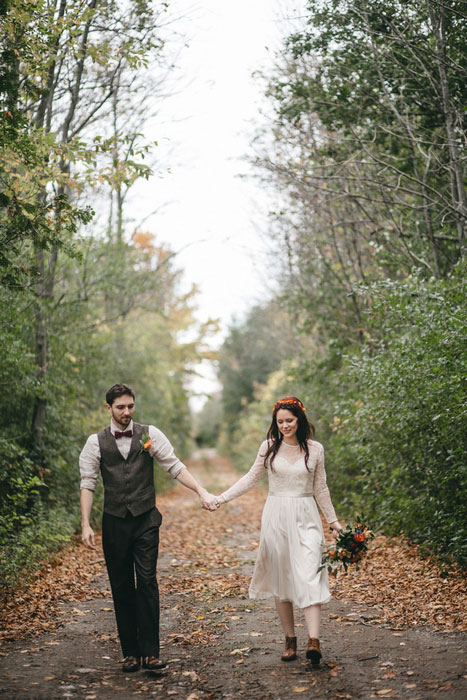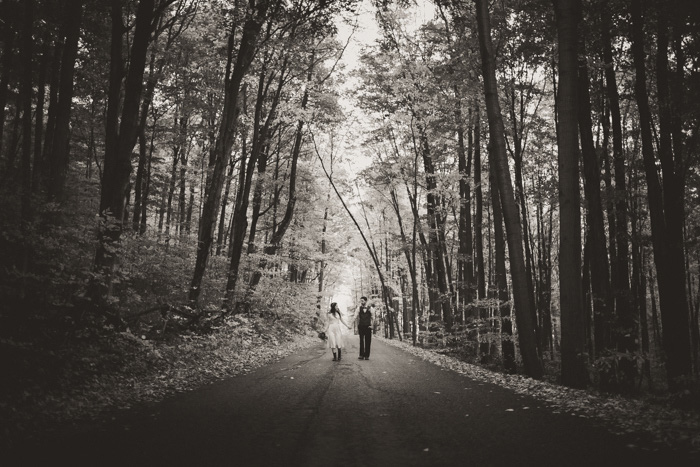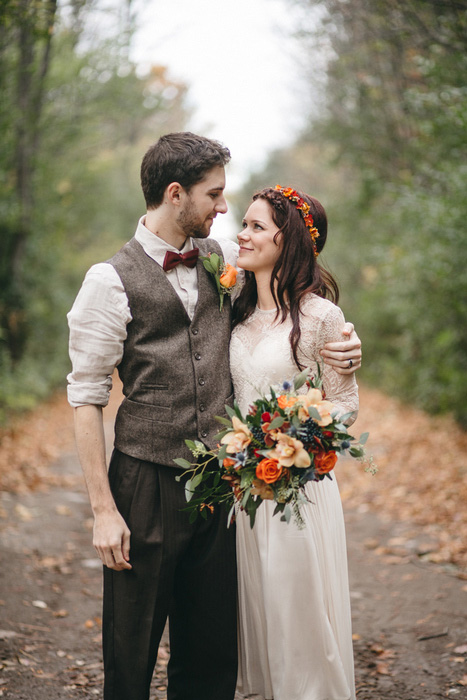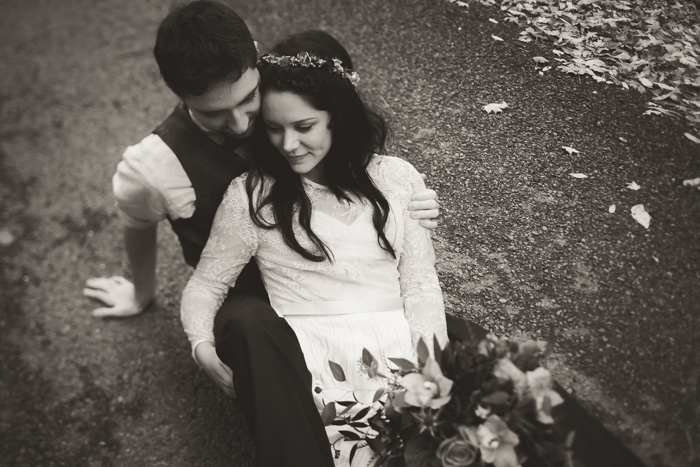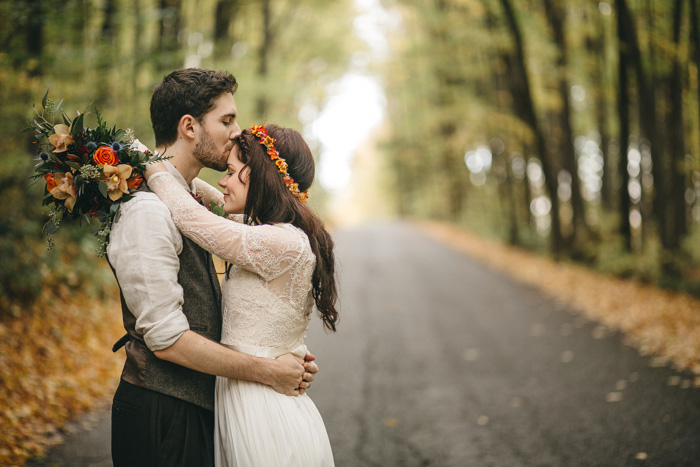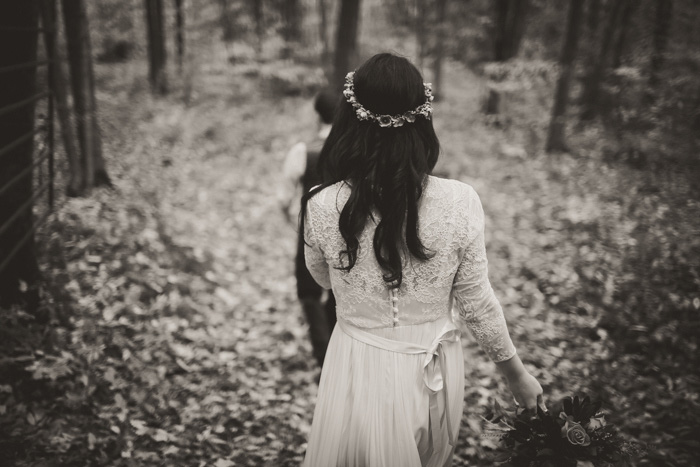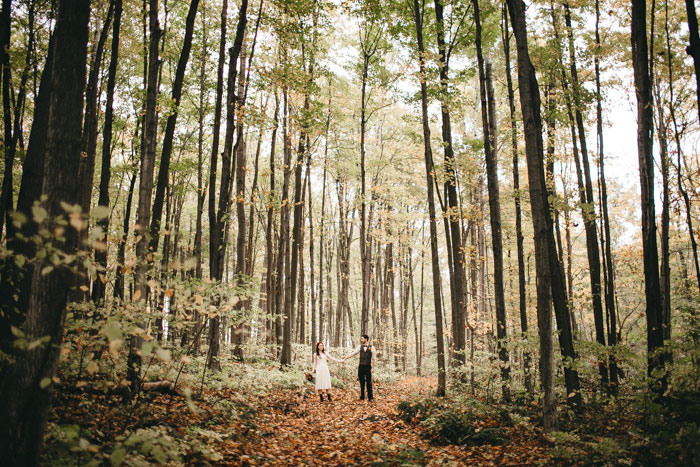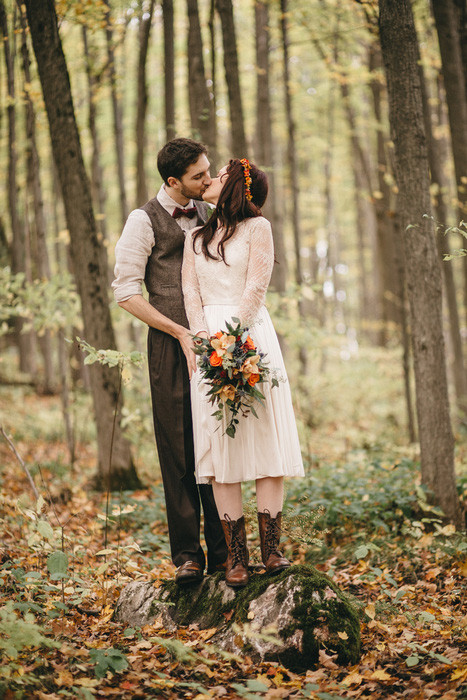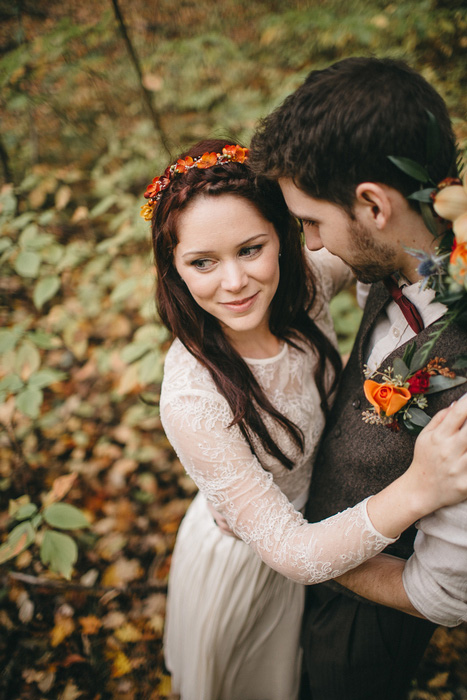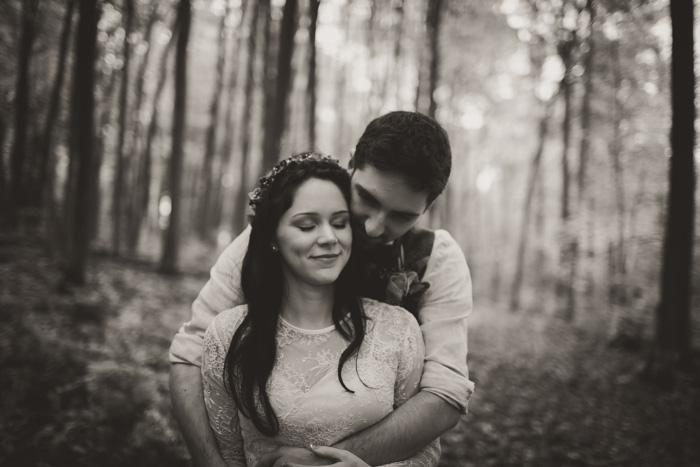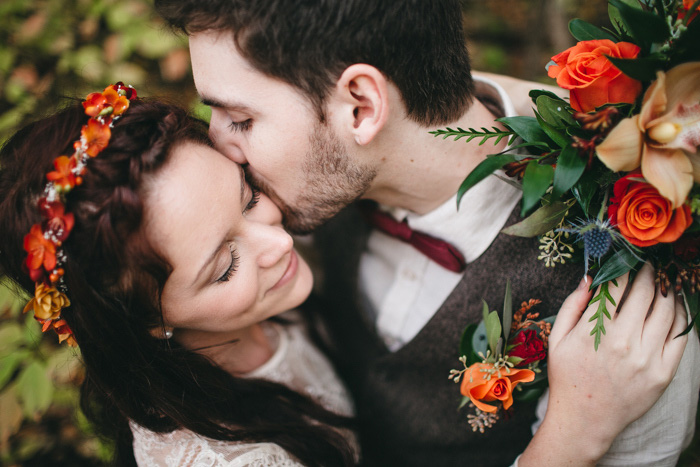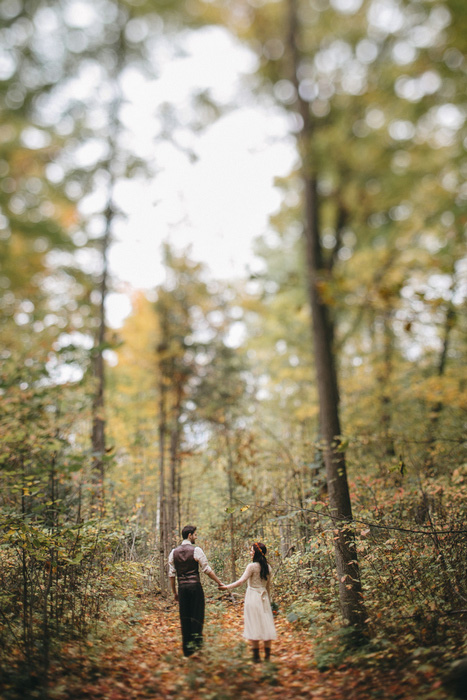 Was it difficult to pare down the guest list?

Not really. Andrew can be a pest sometimes, but I decided, in the end, that he had to be there.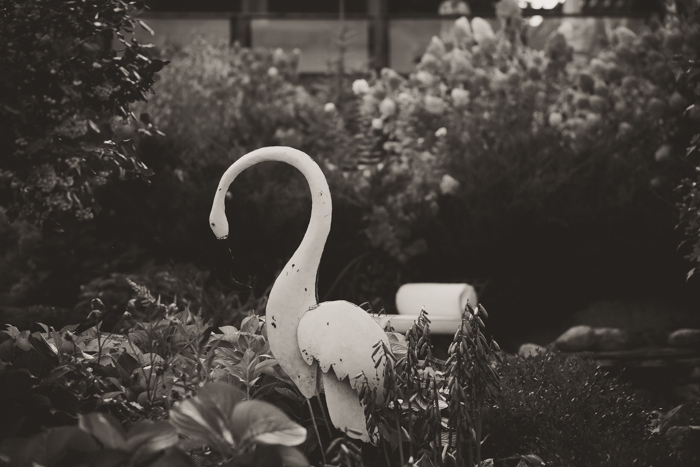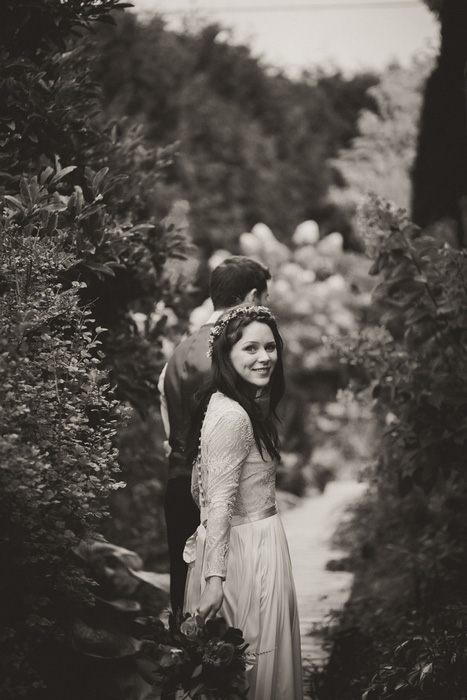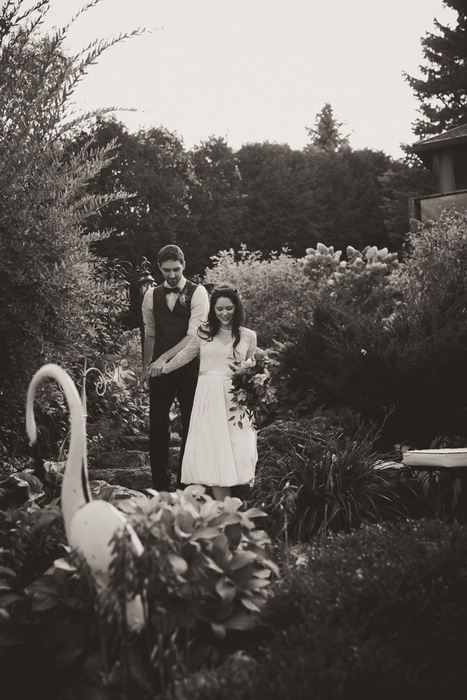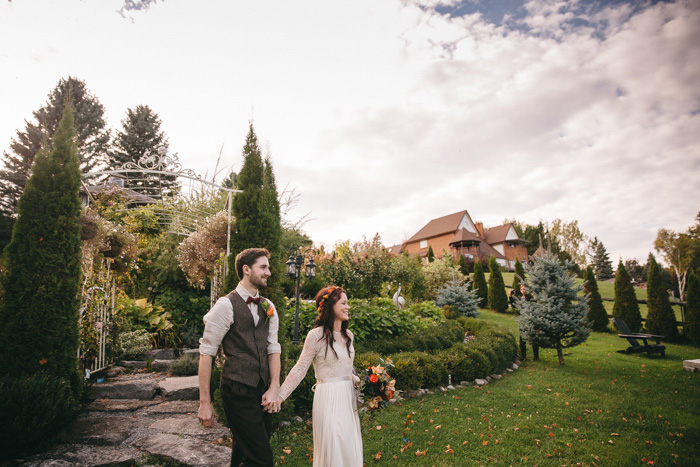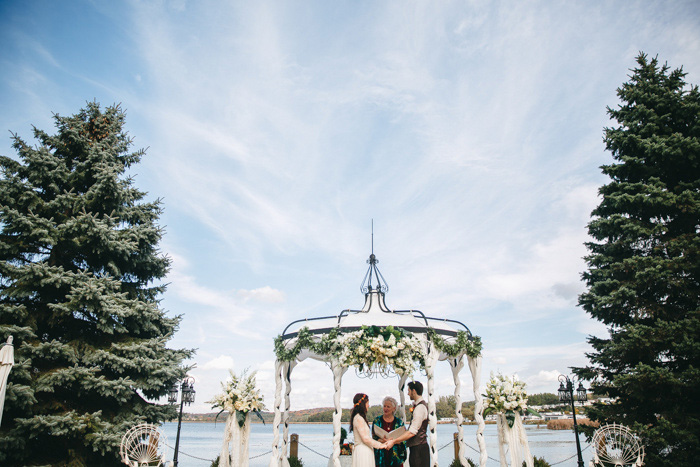 What were the highlights of the ceremony?
We decided to play music throughout the ceremony, which was an incredibly meaningful touch. Quietly playing in the background were instrumental versions of songs carefully drawn from our seven year relationship. It was incredibly moving, and that was when the waterworks started. It was beautiful, but I was also glad I didn't have to cry hideously in front of a hundred people.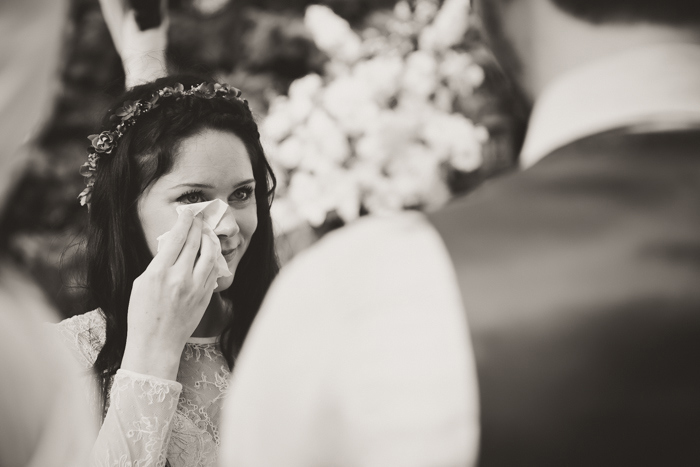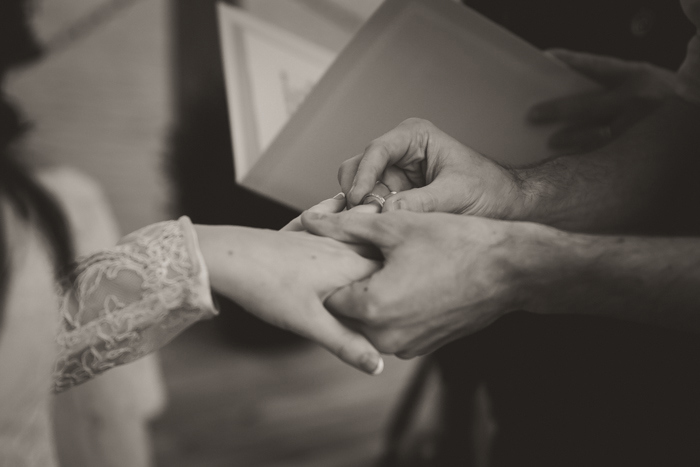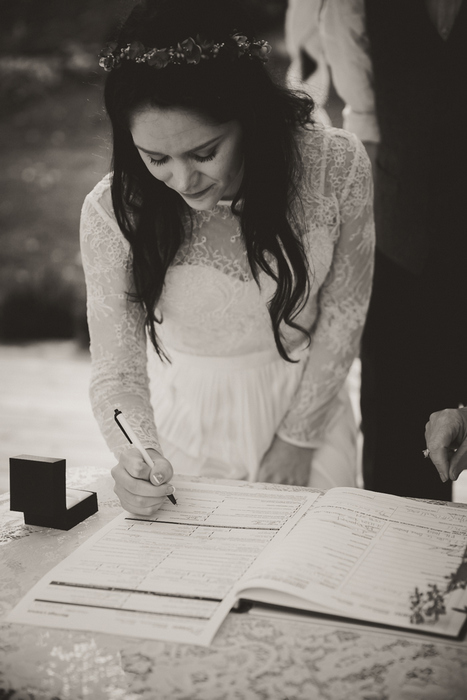 What were the highlights of the reception?
There was no reception. Instead we made reservations at a local restaurant and quietly enjoyed a VERY romantic candlelit dinner. We are planning a few small parties for our families next summer, but nothing formal.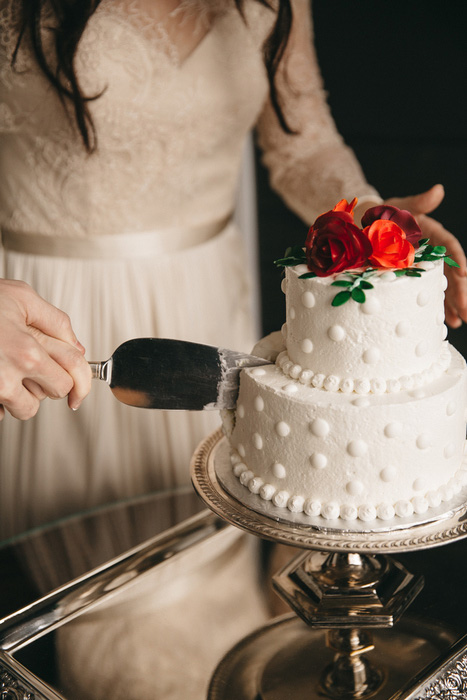 What was the best thing about having an intimate wedding?
Eloping was the the best decision we could have made. The whole process was relaxed and stress free, and the day itself was more blissful than I can possibly describe. There was no pressure for anything to be perfect; it was just us, happier than we've ever been, enjoying every moment.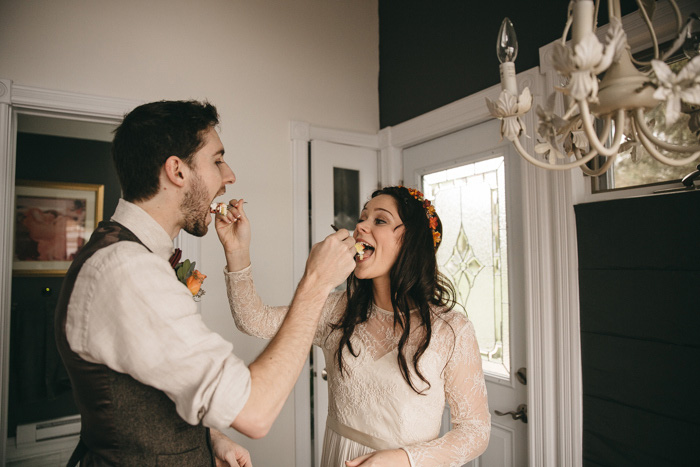 What advice do you have for couples who are considering an intimate wedding?
DO IT. After all, the day is about you two, your love and the celebration of your union. Make it your own! If your Great Aunt Mabel doesn't like it, so be it. You will remember this day the rest of your lives, it needs to be true to who you are. You won't regret it.
Vendors:

Flowers: Pammett's Flowers

Cake: The Cake Artist

Photography: Ash Nayler
Venue: Stillwater on the Lake

Officiant: Mary McCandless