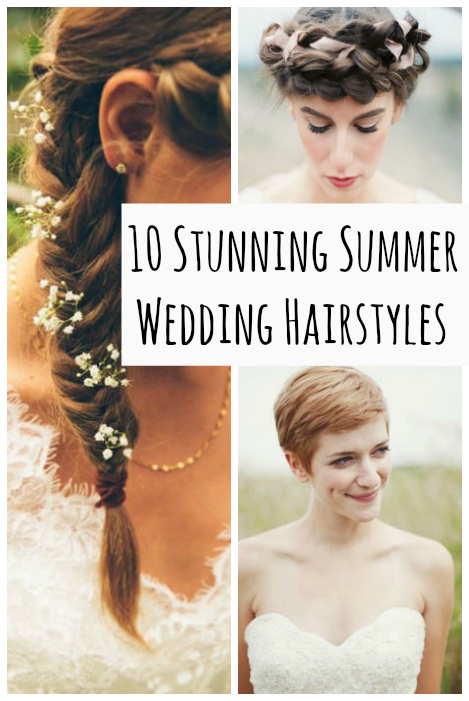 The summer months can cause all sorts of hair issues. From constant frizz to curls dropping at a moments notice; it's often hit and miss when it comes to our hair. On the upside, summer brings with it an array of gorgeous hairstyles for you to consider for your wedding. Summertime equates to carefree and loose hairstyles; so we've found 10 looks to save you from worrying about having a bad-summer-hair-day.
1. Flower Clip
Pin a small flower into your hair if you're wearing it down. This works especially well if you have a side part, and the flowers can help to keep any loose strands from flying into your face.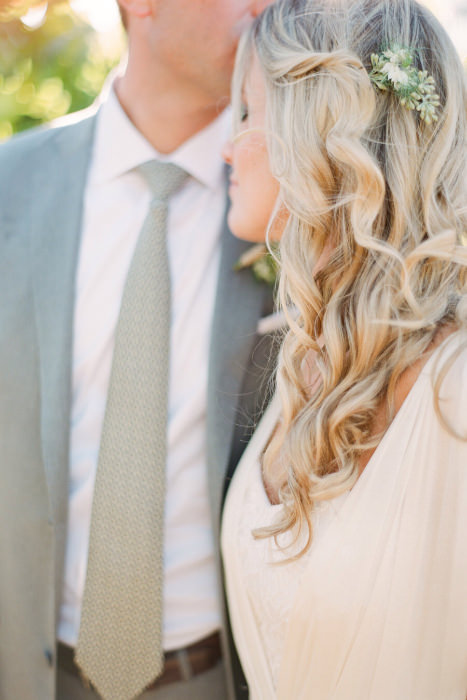 2. Cascading Floral Braid
Delicate flowers were made to be worn in fishtail braids. It is a subtle look if you want to accessorize your hairstyle in some way.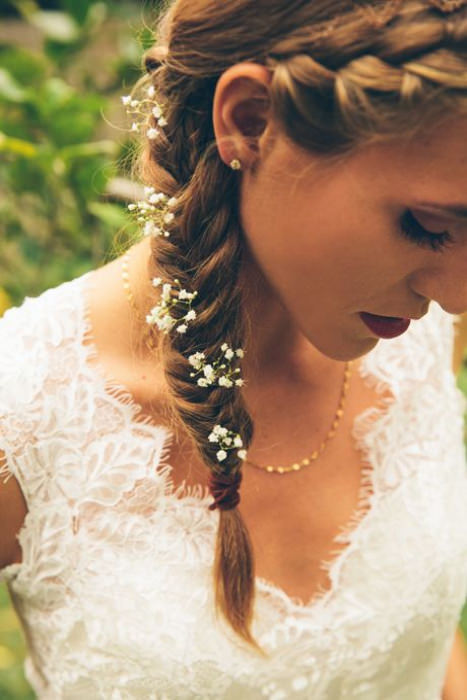 3. Loose Waves
Soft curls are a pretty way to wear your hair down. For a heat-free option, pin curls give a vintage look that will last all day (copious amounts of hairspray won't do any harm either).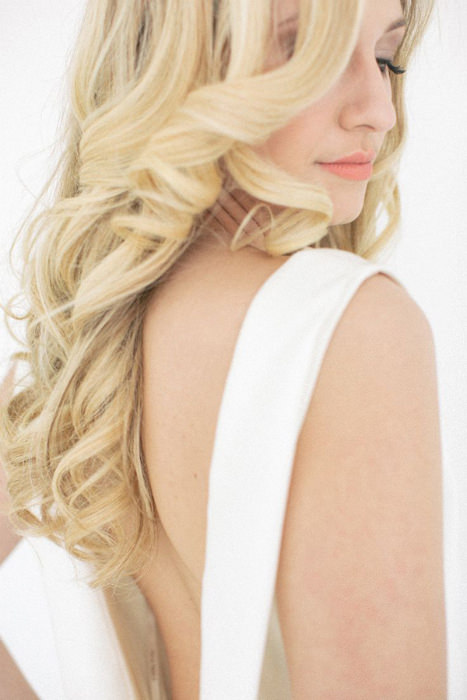 4. Braided Updo 
Turn your braid into a headband to set off your updo. Braids are such a wonderful and easy hairstyle to do on warmer days. If you're not using a hairstylist then this is a nice DIY hairstyle.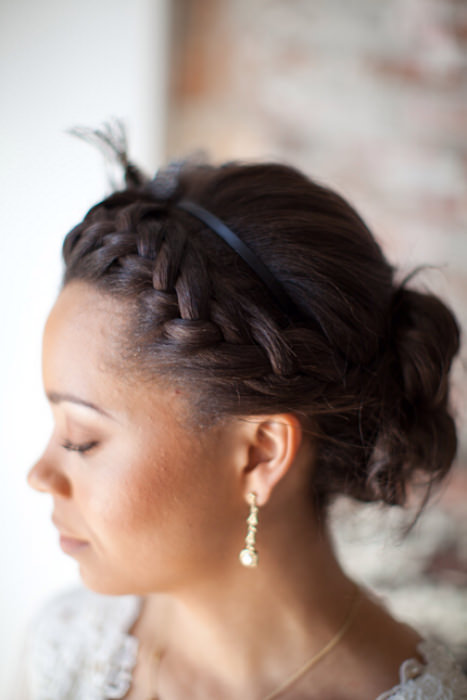 5. Ribbon Braid
Intertwining pastel ribbon with a thick braid is a lovely alternative to a floral crown.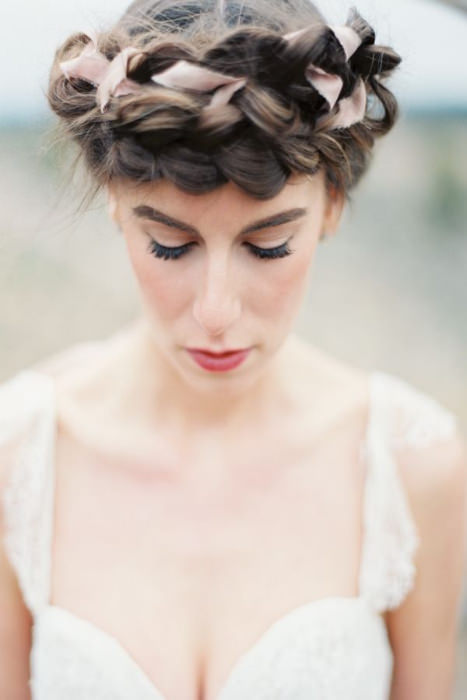 6. Flower Bun
A low bun is given the summer treatment with the addition of a fresh flower. A white bloom with leaves is a classic option that will work with any style of dress.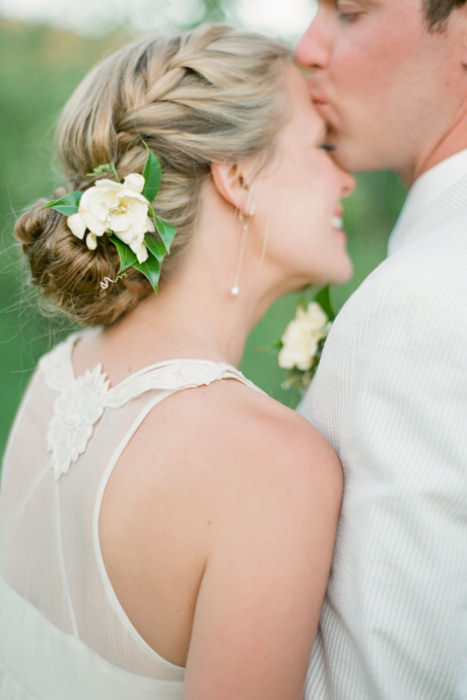 7. Braided Bun
A polished high bun gets an extra lift with a heavy braid wrapped around it. This is perfect for a summer wedding as your hair will be pulled back and out of the way.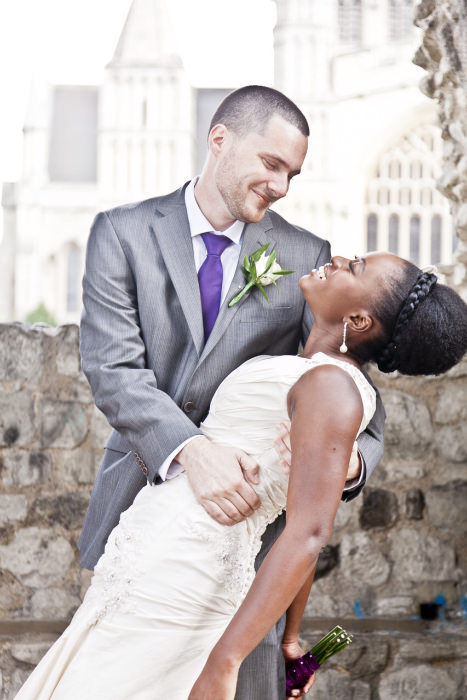 8. Beachy Waves
This is a laid-back look for the casual bride, whether you're opting for a beach wedding or not. A sea-salt hairspray will give you the texture that you need, and you won't have to worry about your hair for most of the day as it looks better the messier it gets.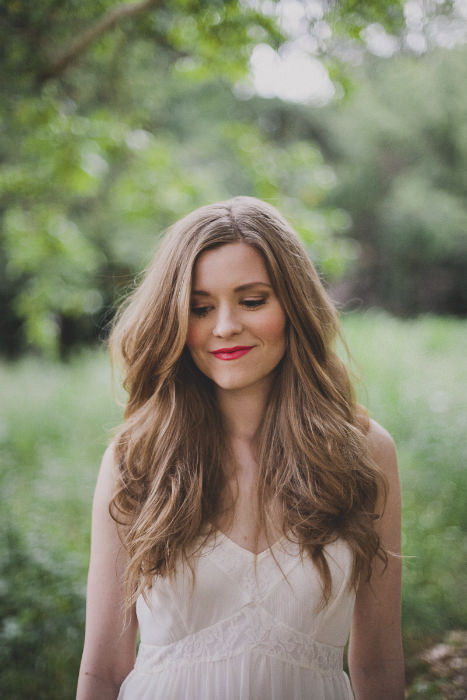 9. Juliet Cap Veil
If you want to cover up your hair on an especially hot day, then a Juliet cap veil is the way to go. The light and sheer fabric still creates a veil effect whilst the lace at the front provides a romantic look. A great hairstyle if you have bangs.
10. Pixie Cut 
I'm sure we've all thought about going for the bold pixie cut at some point. For those who are feeling brave this is the perfect cut for your wedding. It's stunning, easy to style and fuss-free! If your hair is already this length, consider a color change for summer.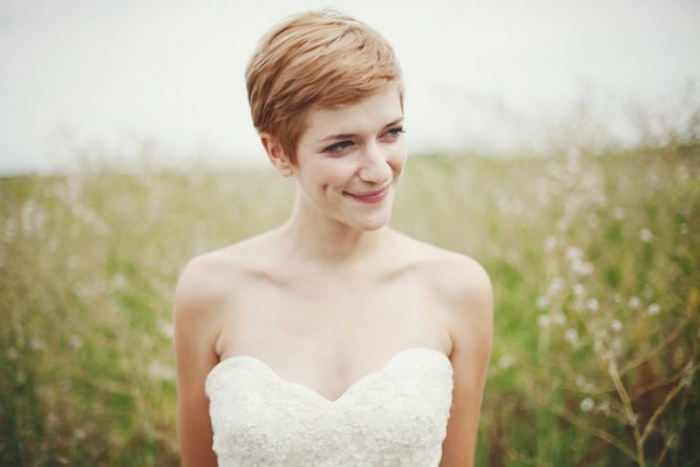 Photo one: lexiafrank.com; Photo two: parkeryoung.net; Photo three: codreanphotography.com; Photo four: capitolromance.com; Photo five: erichmcvey.com; Photo six: brides.com; Photo seven: Natural Hair Brides; Photo eight: katiepritchardphoto.com; Photo nine: pinterest.com; Photo ten: joshdookhiephotography.com