Pop the question to your bridesmaids in style with these fabulous floral bridesmaid cards. From pretty peonies to vibrant wildflowers, these lovely illustrated cards are positively breathtaking.
Your best buds will swoon over this colorful bouquet card from 3EggsDesignStore.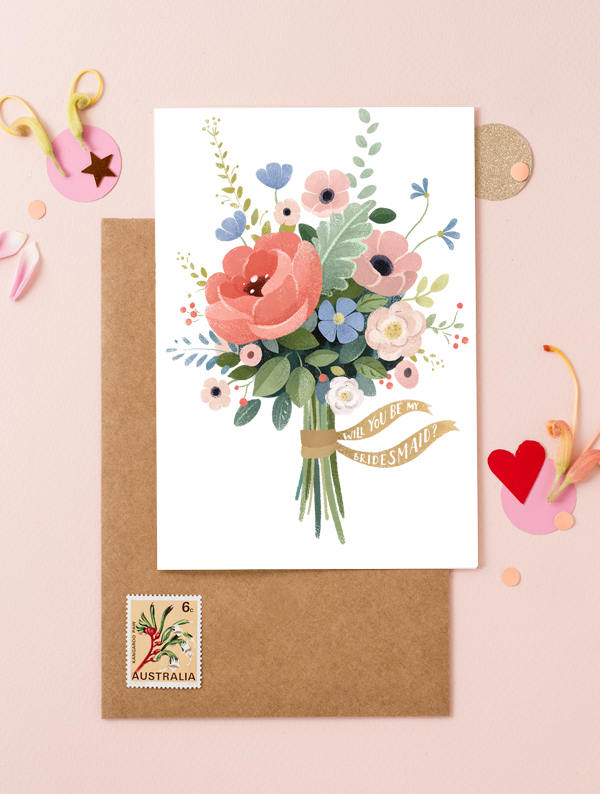 Your bridesmaids will love these cute cards from FoxAndFallow.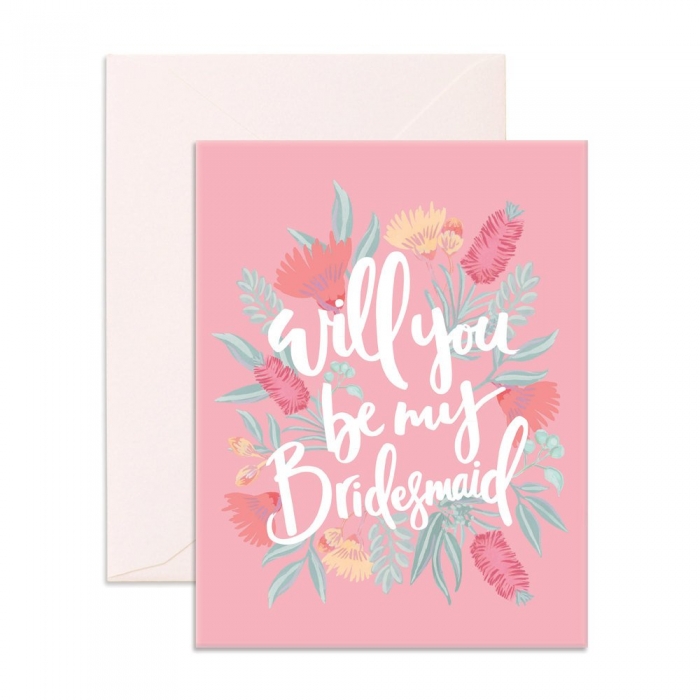 Add an element of surprise with this scratch-to-reveal proposal card from 3EggsDesignStore.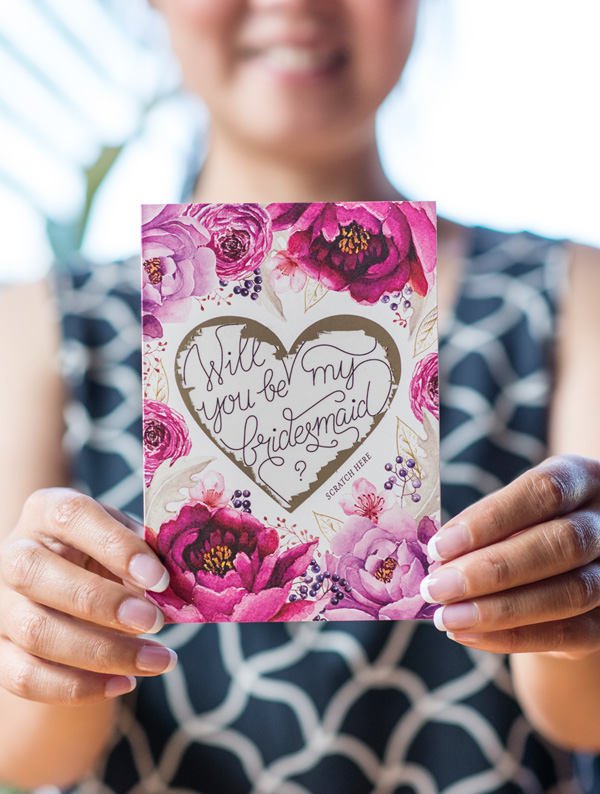 From fuschia, violet and pastel pink to coral mint and green, every color scheme option on this card by Paper Raven co. is absolutely gorgeous!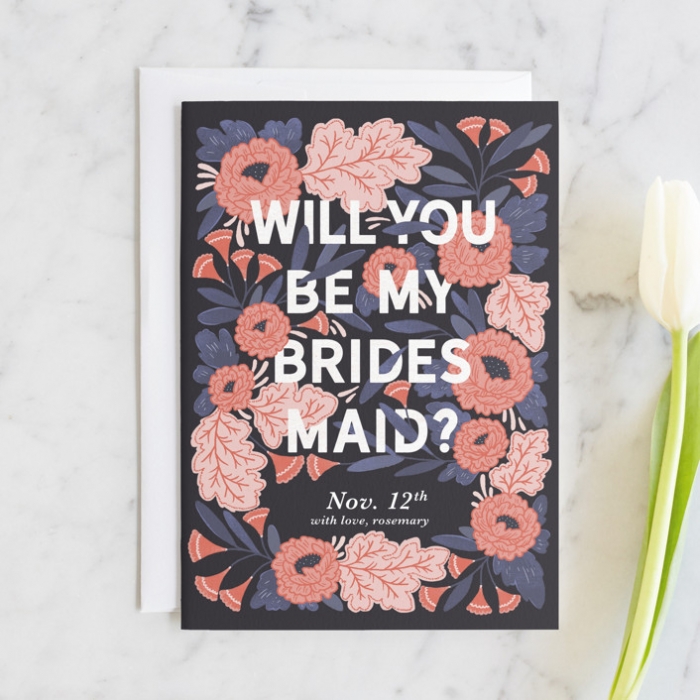 These 'Will you be my Bridesmaid' cards from MospensStudio feature hand painted watercolor blooms. Aren't they lovely?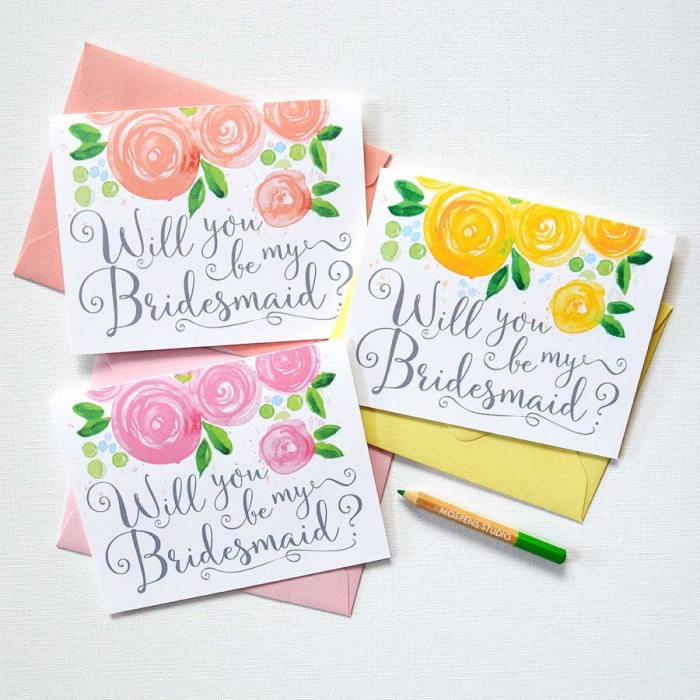 Vintage-esque florals meet modern design with these elegant cards from MailboxMelodies.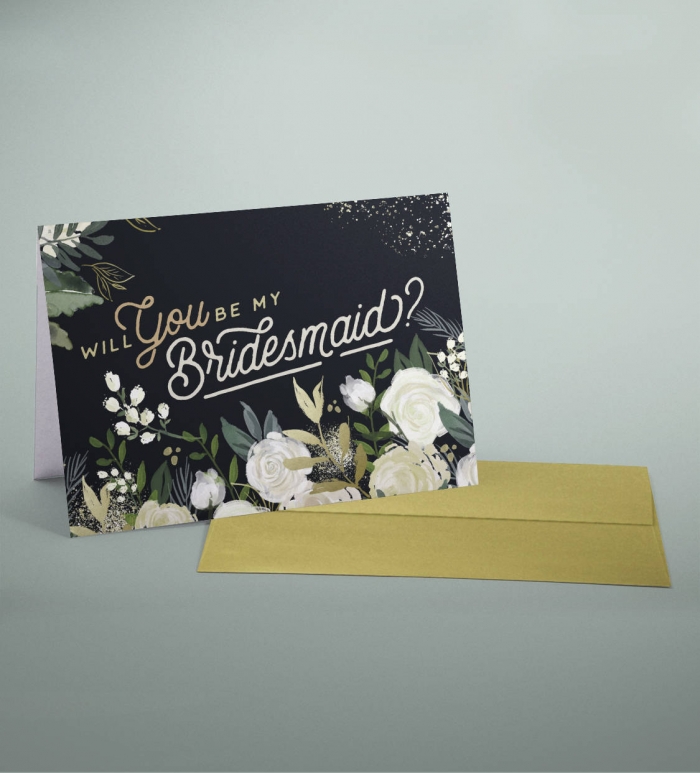 Pink blooms, peachy berries and navy leaflets adorn these hand-illustrated cards from PaperRavenCo.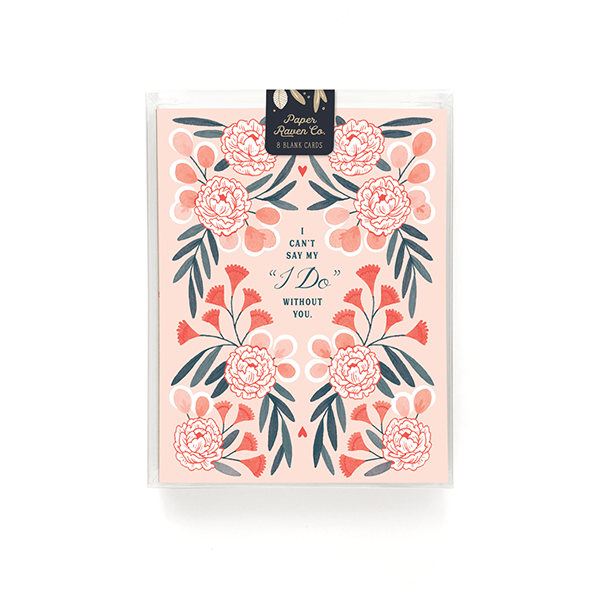 The hand-lettering on this card by Kristen Smith is mesmerizing!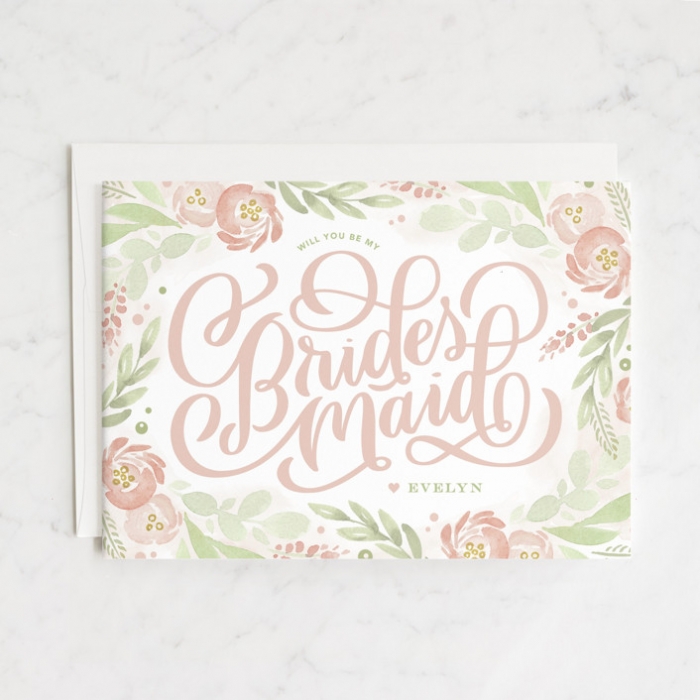 *This post contains affiliate links.