When your parents have a private estate on Manitoulin Island with a view of the lake, the decision to get married there is a no-brainer! Zeke and Kelly's wedding was a beautiful, laid-back affair, complete with a wildflower bouquet, a barefoot bride and a ceremony on Zeke's parents' porch.
Kudos to Lushana Bale Photography for capturing this idyllic cottage wedding.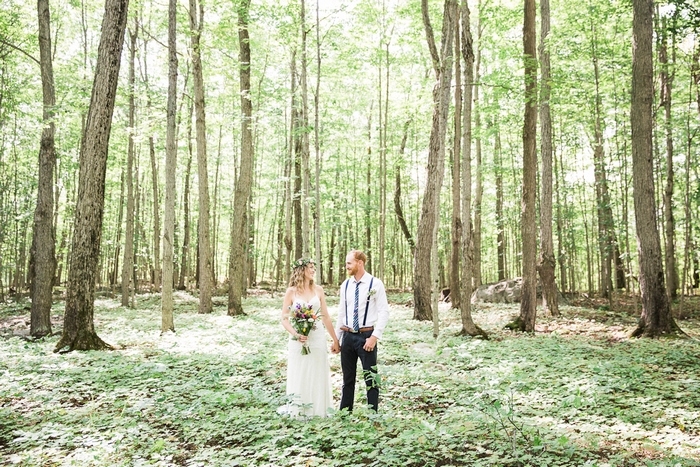 Kelly & Zeke
Location: Manitoulin Island, Ontario
Wedding Date: August 26,  2017
Number of Guests: 48
Wedding Cost: $12,000
Wedding Ceremony Location: Moonset Farms, Manitoulin Island, Canada (In-laws home on Lake Manitou)
Wedding Reception Location: Moonset Farms, Manitoulin Island, Canada (In-laws home on Lake Manitou)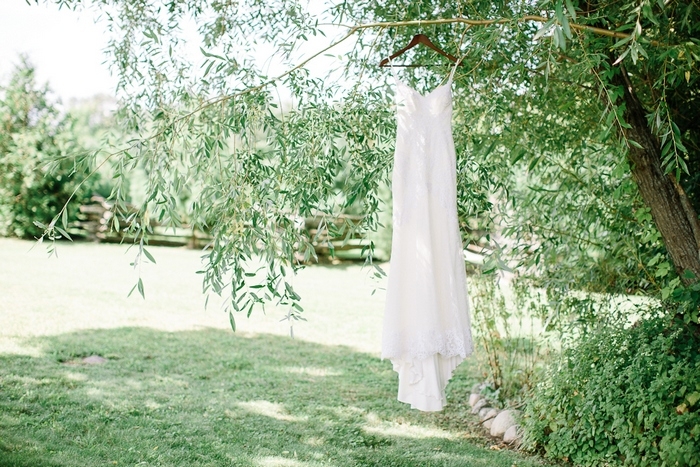 Why did you have an intimate wedding?
We wanted to get married at my in-laws and they live about 6 hours away from where most of our guests would be coming from. It was basically a semi-destination wedding because guests arrived on the Friday night, we had the rehearsal dinner, breakfast and then the wedding on the Saturday and a bon voyage breakfast on the Sunday. Both my husband and I come from large families so we knew we only wanted those who were very close to us at the wedding.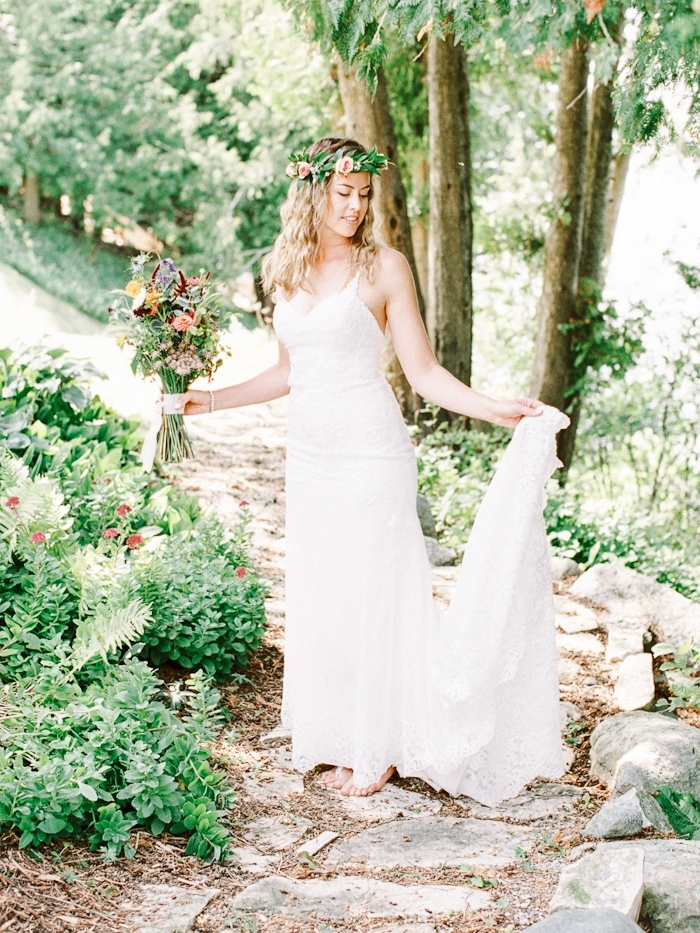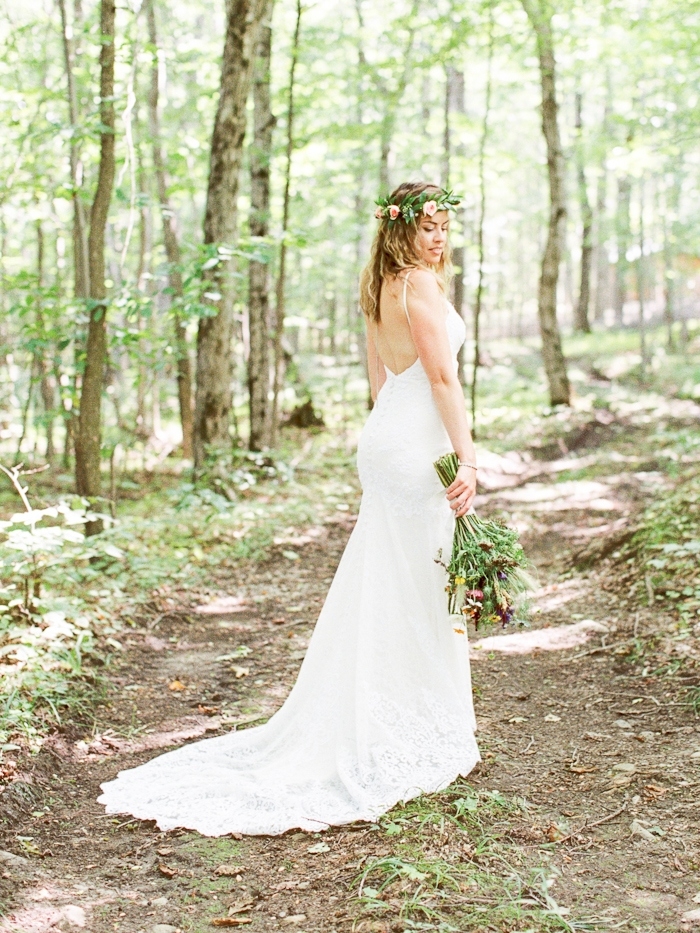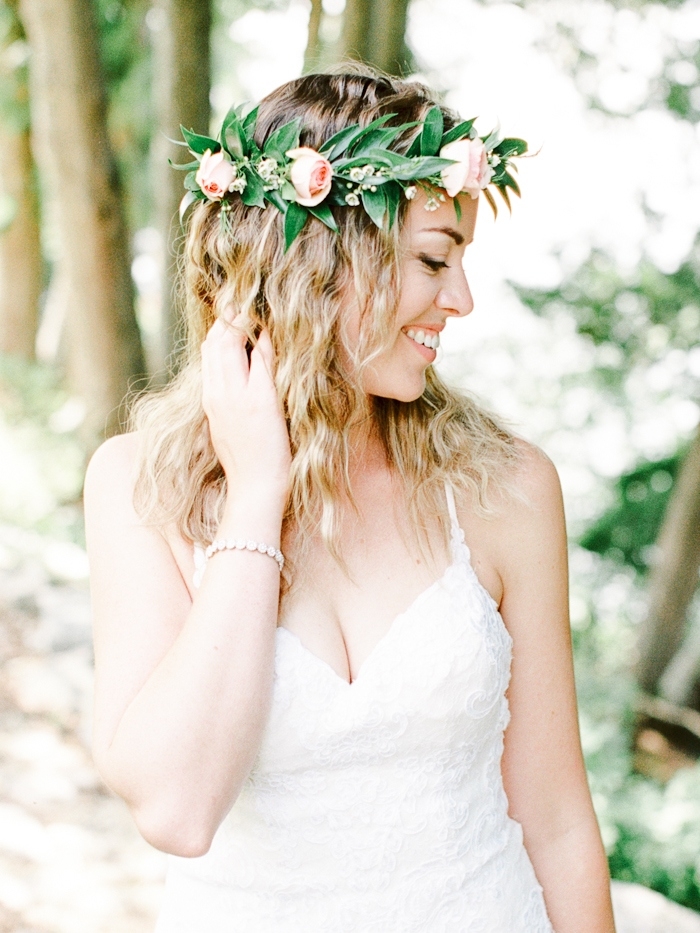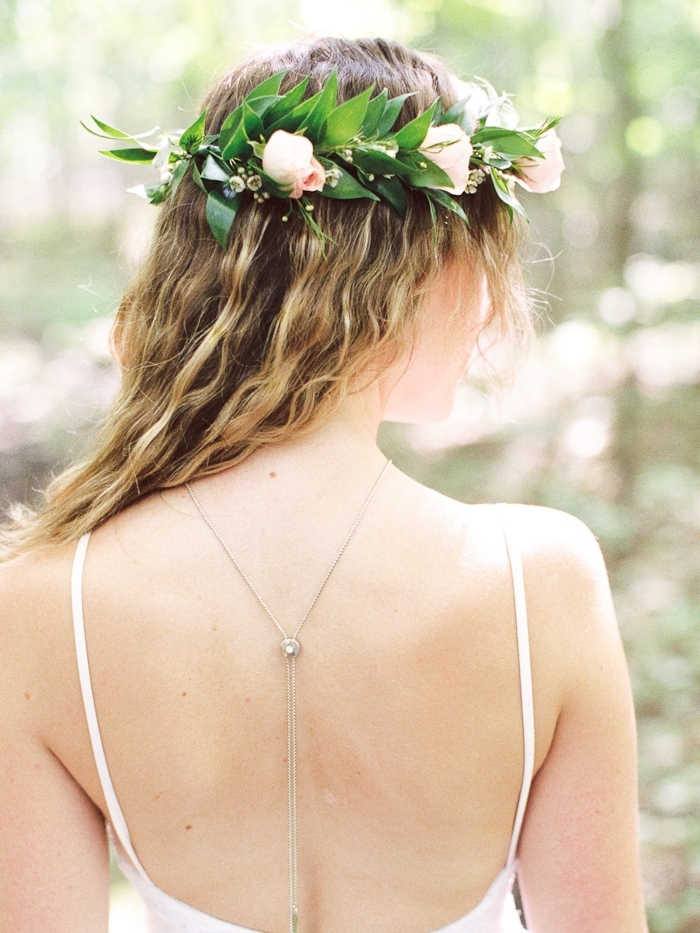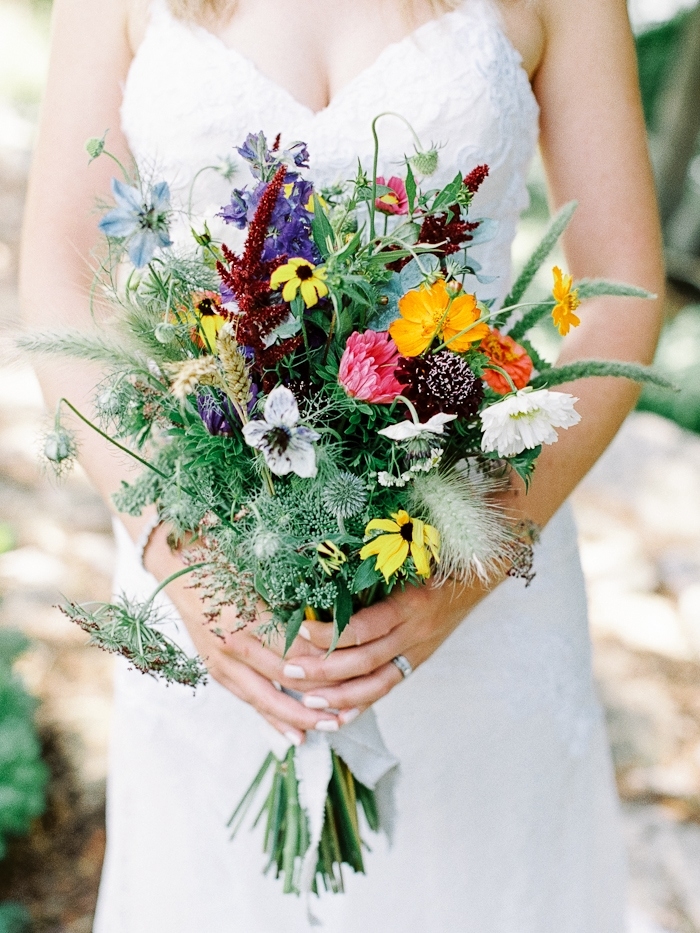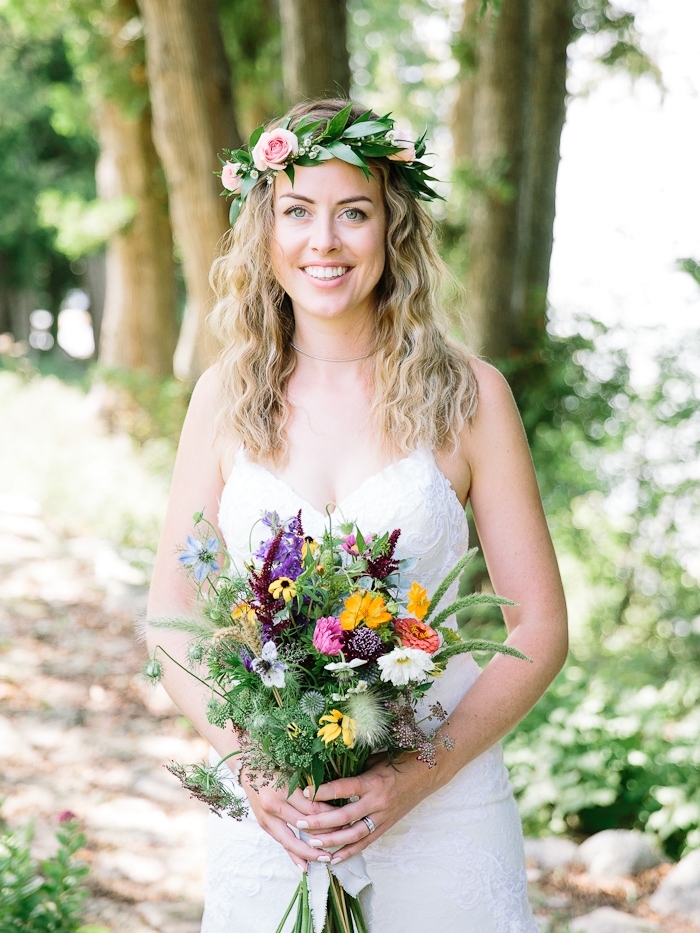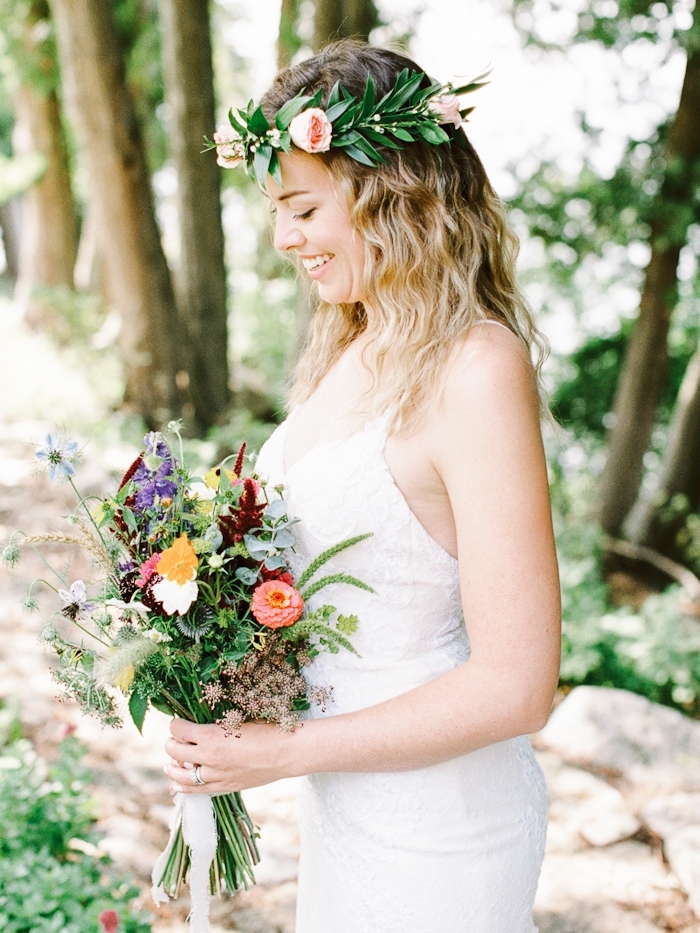 What are some the challenges that you faced planning an intimate wedding?
Location was the hardest. Finding the caterer and portable toilets was our biggest challenge. Luckily we had a two year engagement so I had a lot of time to fine-tune the details and figure it all out.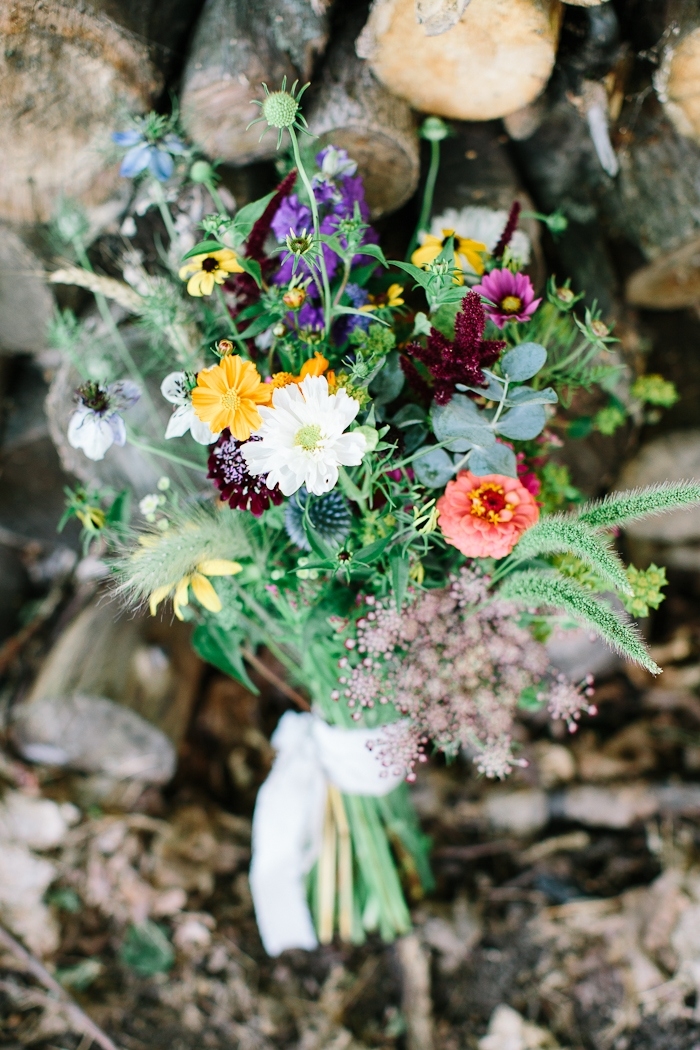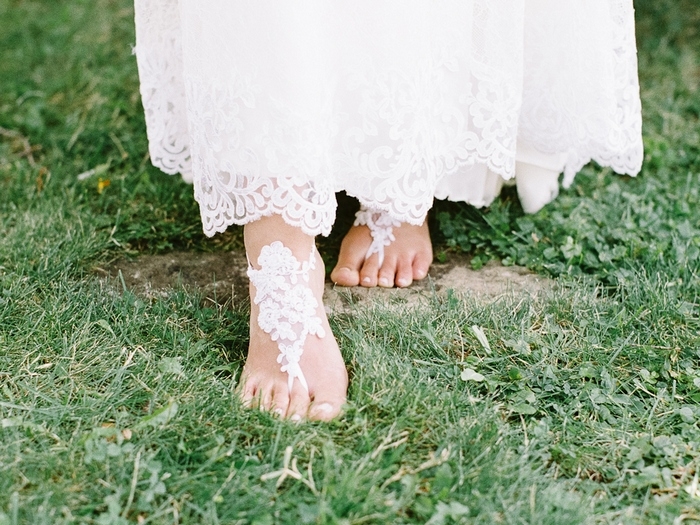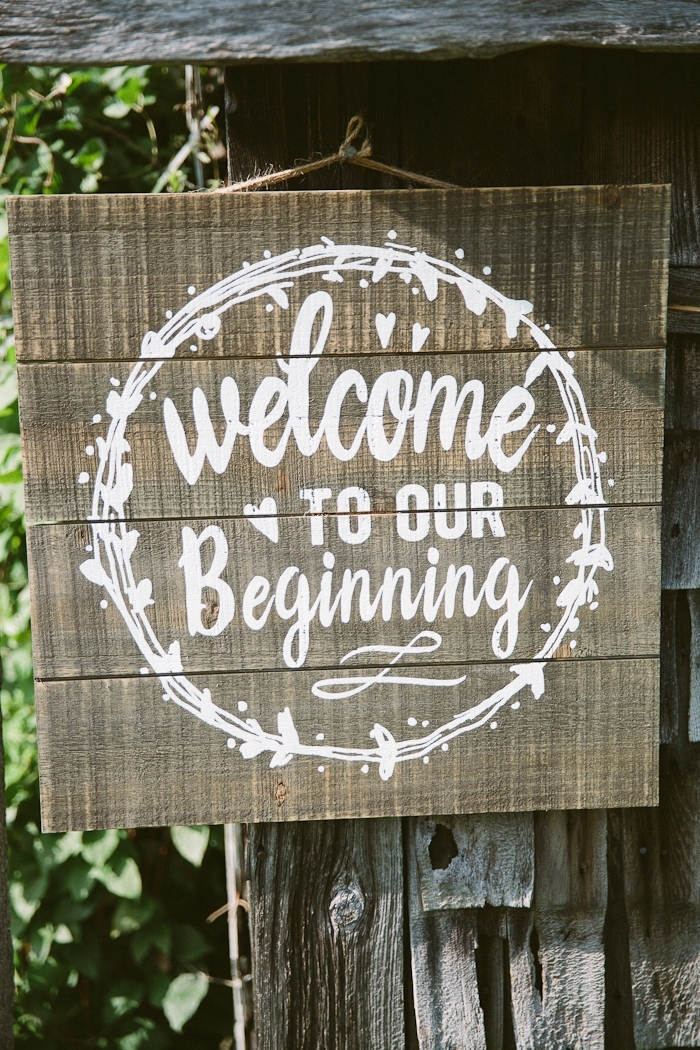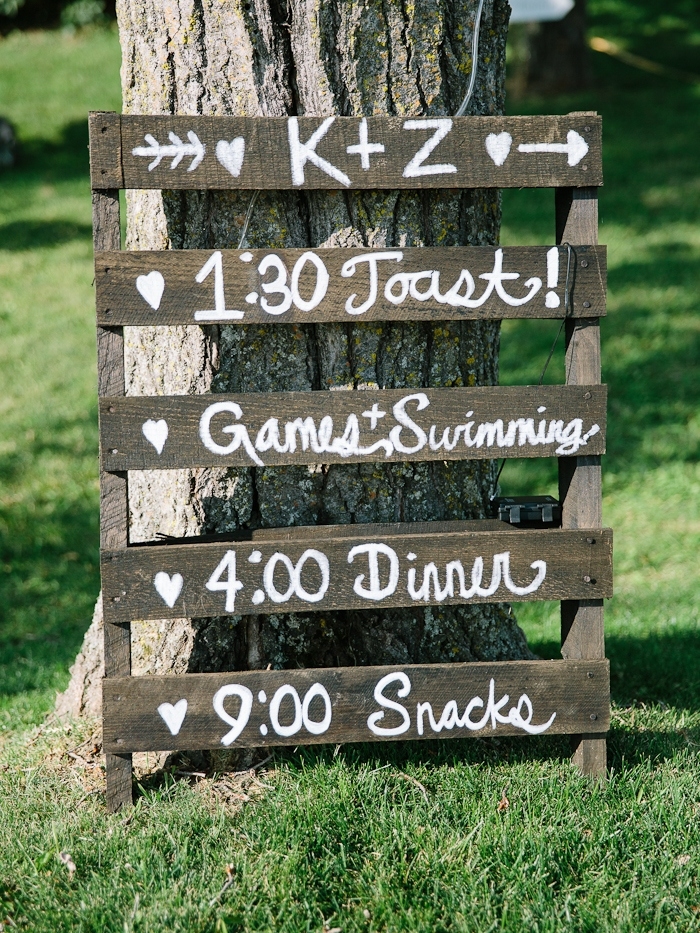 Was it difficult to pare down the guest list?
There is a resort next-door to my in-laws place where our guests stayed. We had to basically find out how many people could sleep in the various cabins and come up with our guest list based on number of cabins and numbers of beds per cabin. It was easy to separate our families and friends into cabins based on who they knew.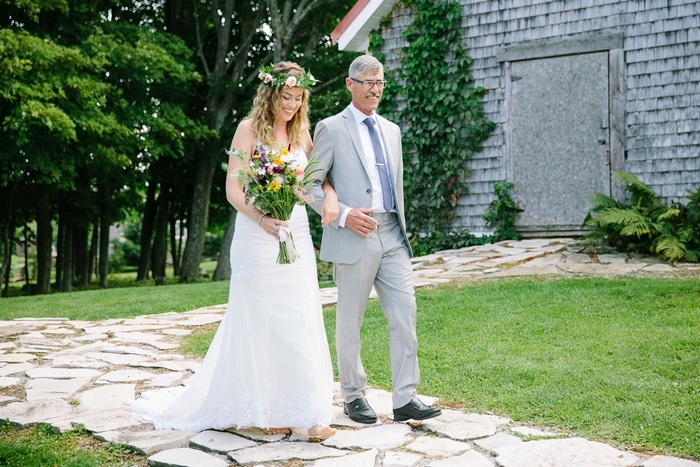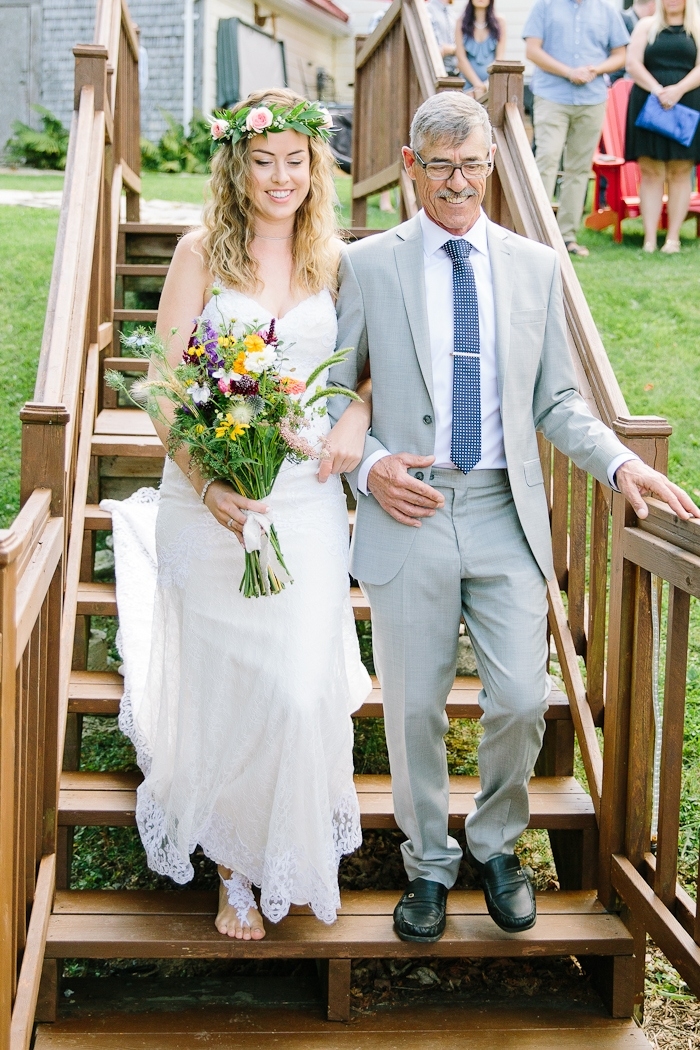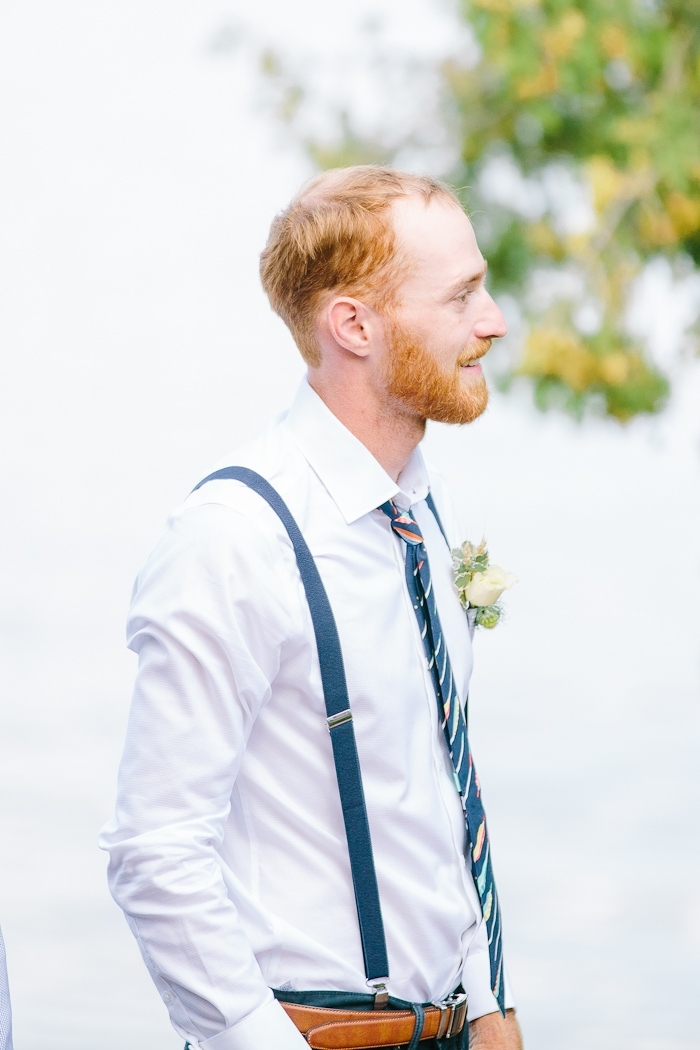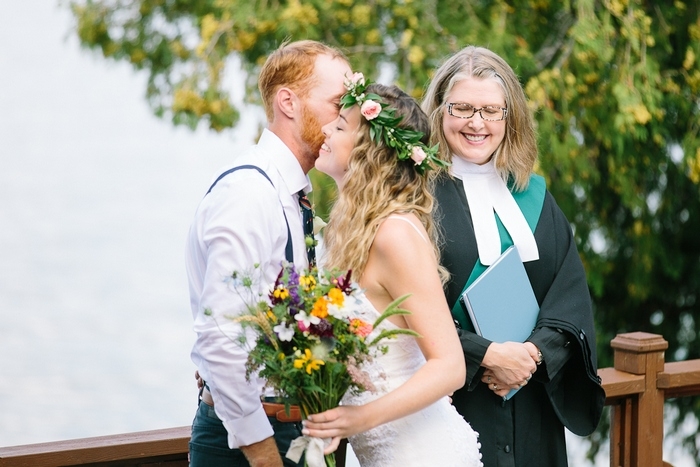 Did you have any 'issues' with the small guest list from friends and family? If so, how did you address them?
As soon as we decided we wanted a small wedding at my in-laws, everyone who asked about the wedding was informed it was going to be small and intimate. We had an engagement party two months after we got engaged and it was a chance for those who were not coming to the wedding to celebrate with us. Luckily we didn't get any awkward questions such as: "Why didn't I get an invite?"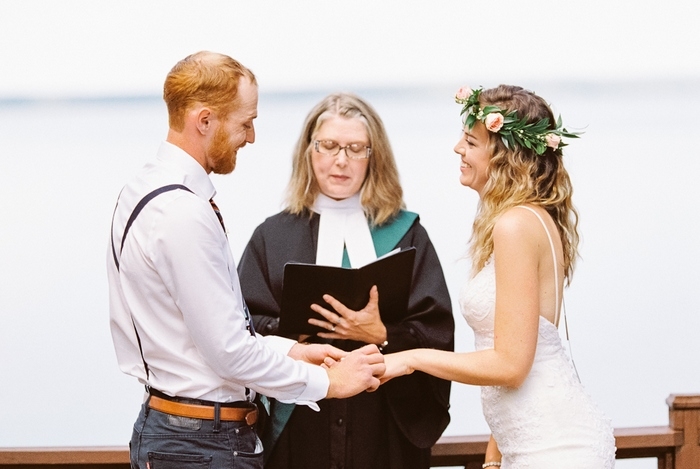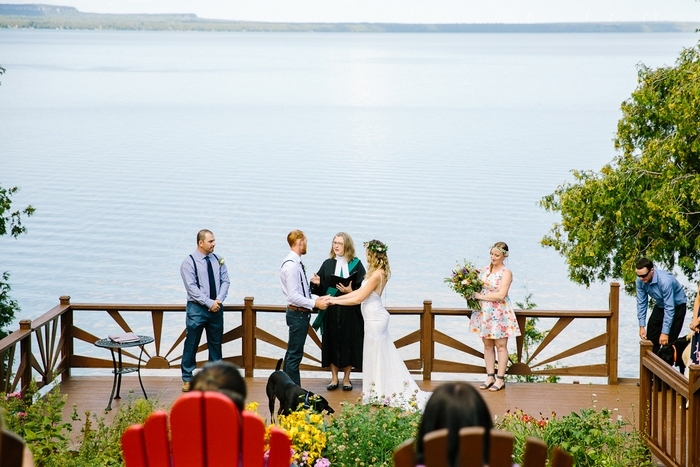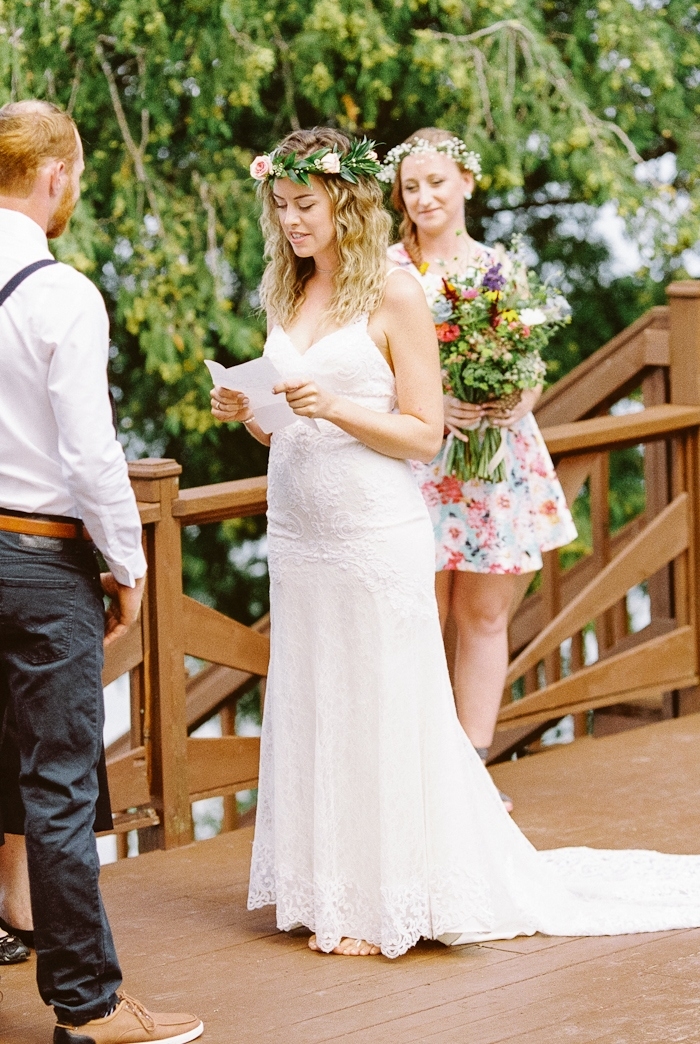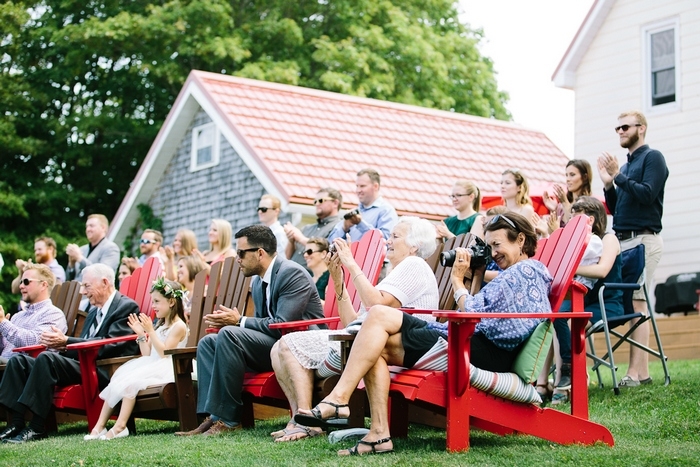 What were the highlights of the ceremony? 
We were so lucky to have amazing weather. Our dogs were walking around the whole time, and one even jumped into the lake as we were saying our vows on the dock in front of the water. It was very casual and relaxed.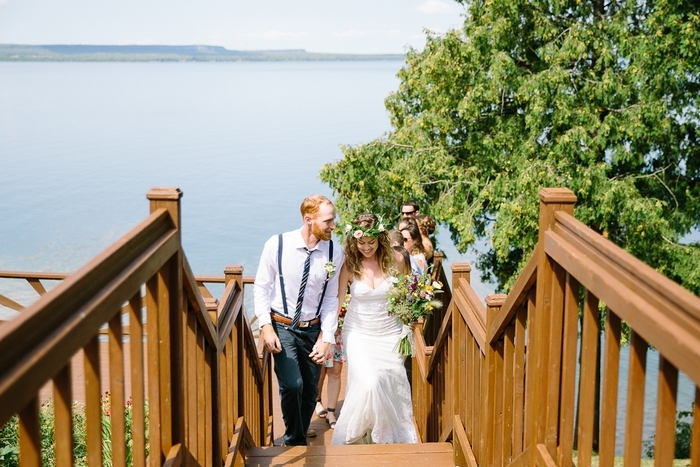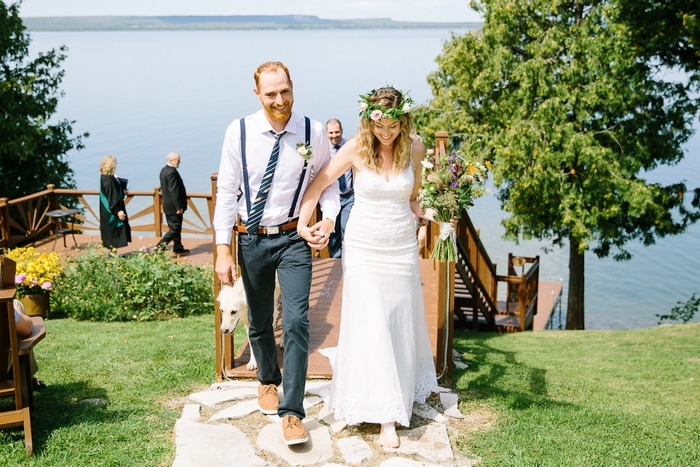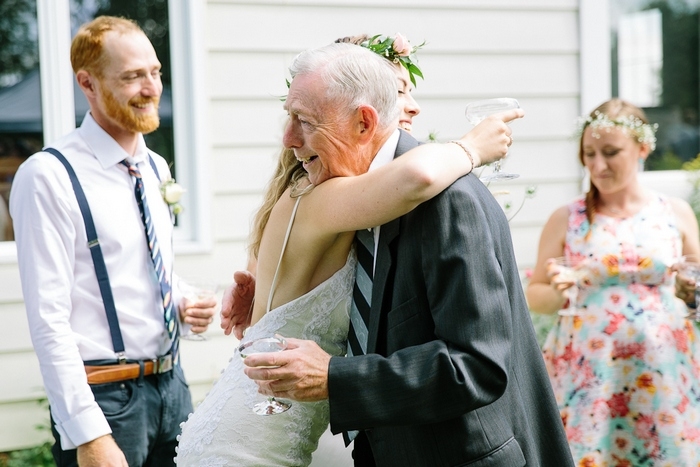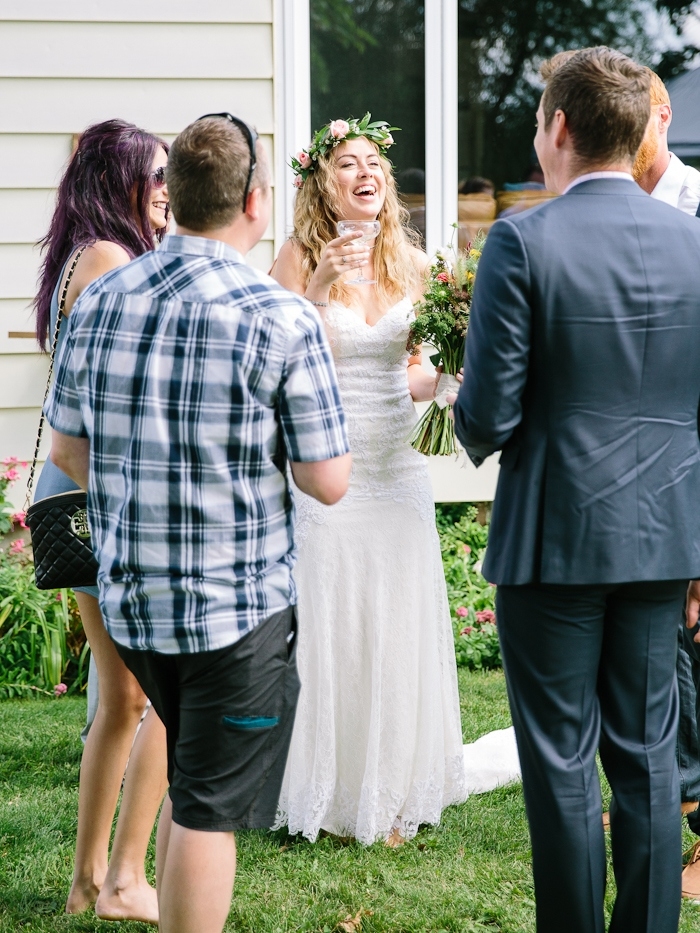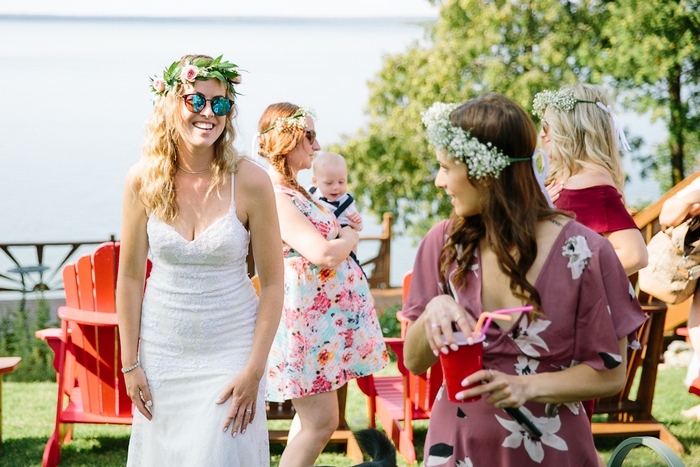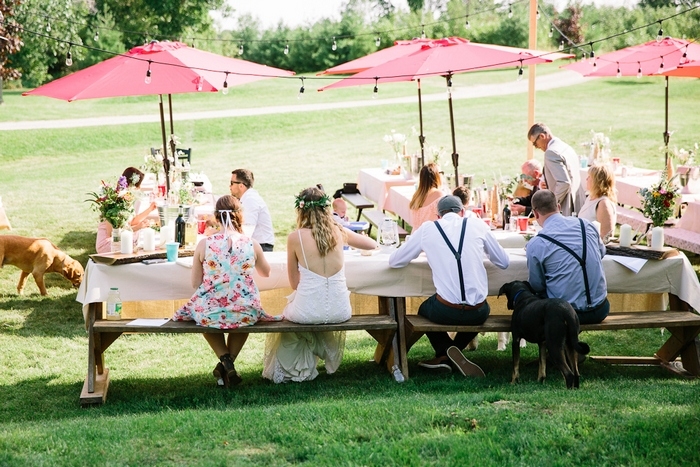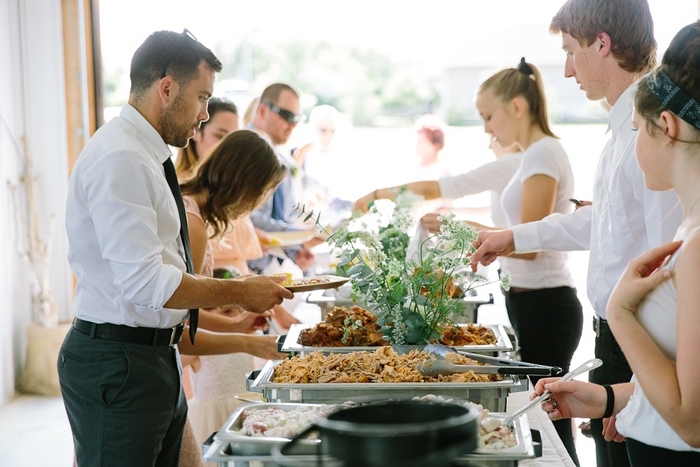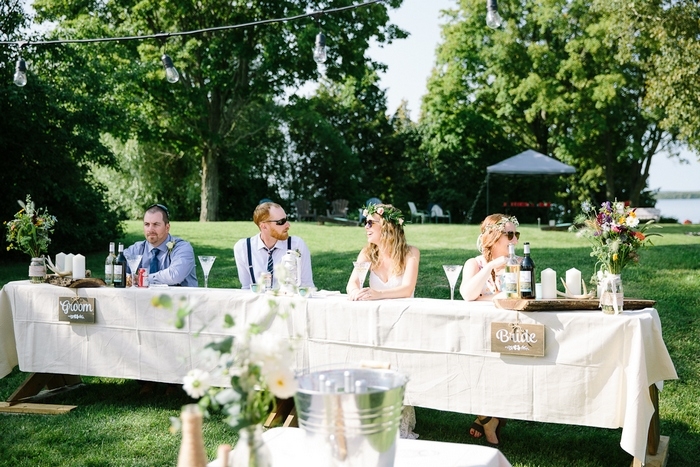 What were the highlights of the reception? 
The food! We had a pig roast provided by a local farmer. It was so good and it was so nice sitting with all our loved ones, eating, listening to the toasts, and laughing together. After dinner, everyone walked back to their cabins and changed into their sweat pants and hoodies. I loved watching our guests be comfortable, relaxed and having a good time.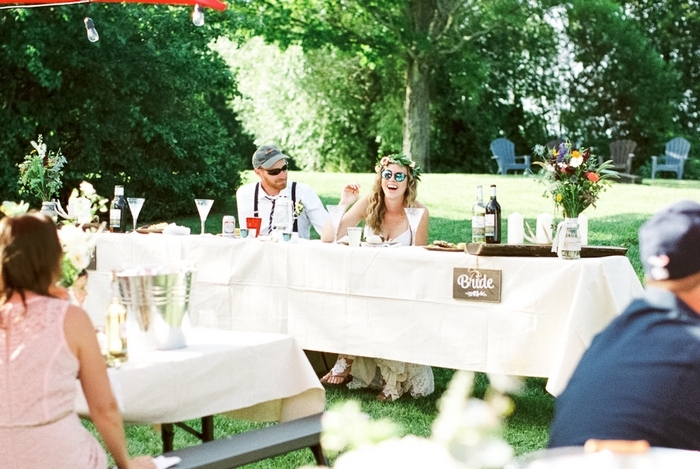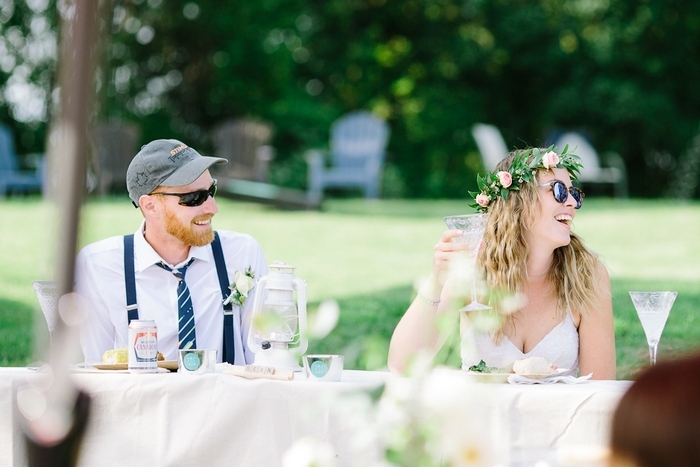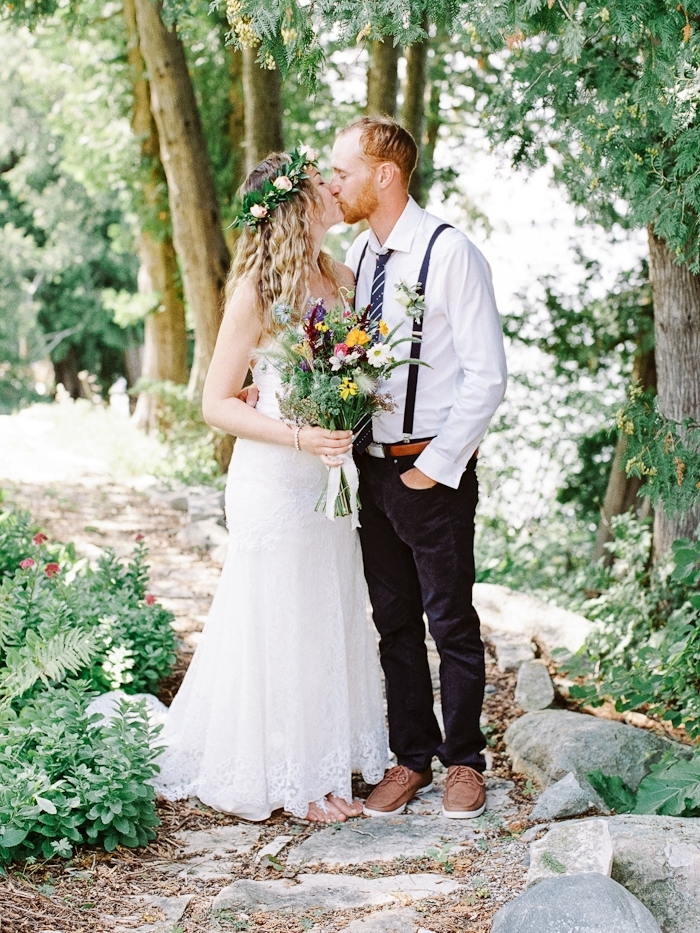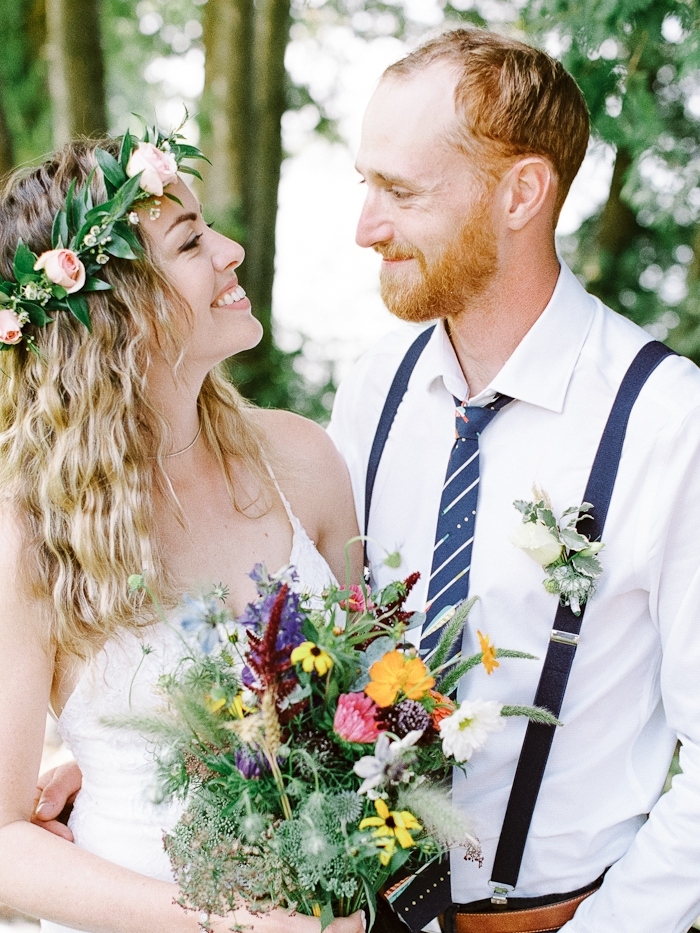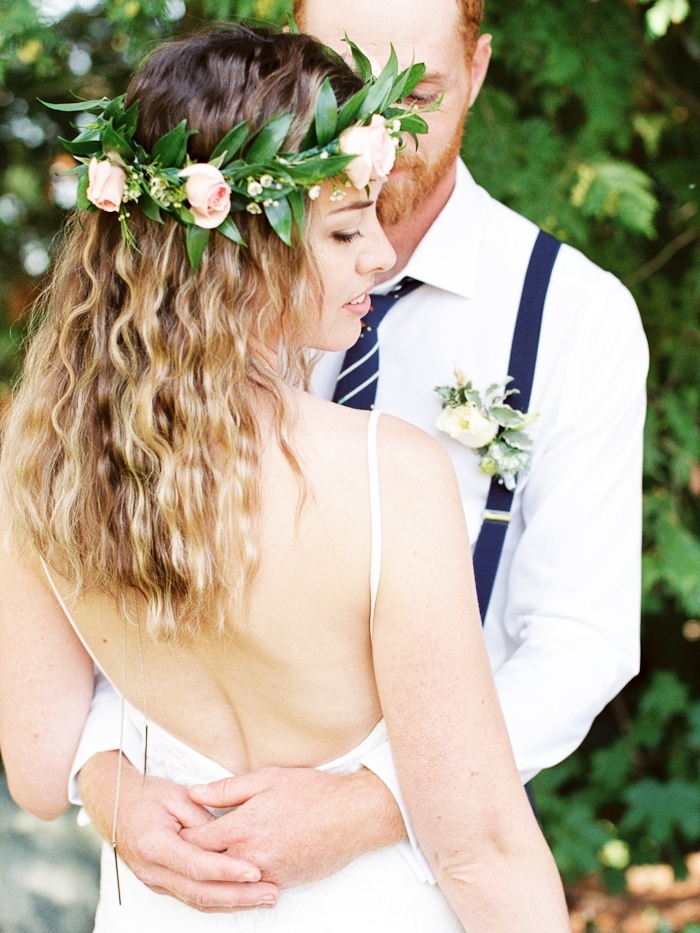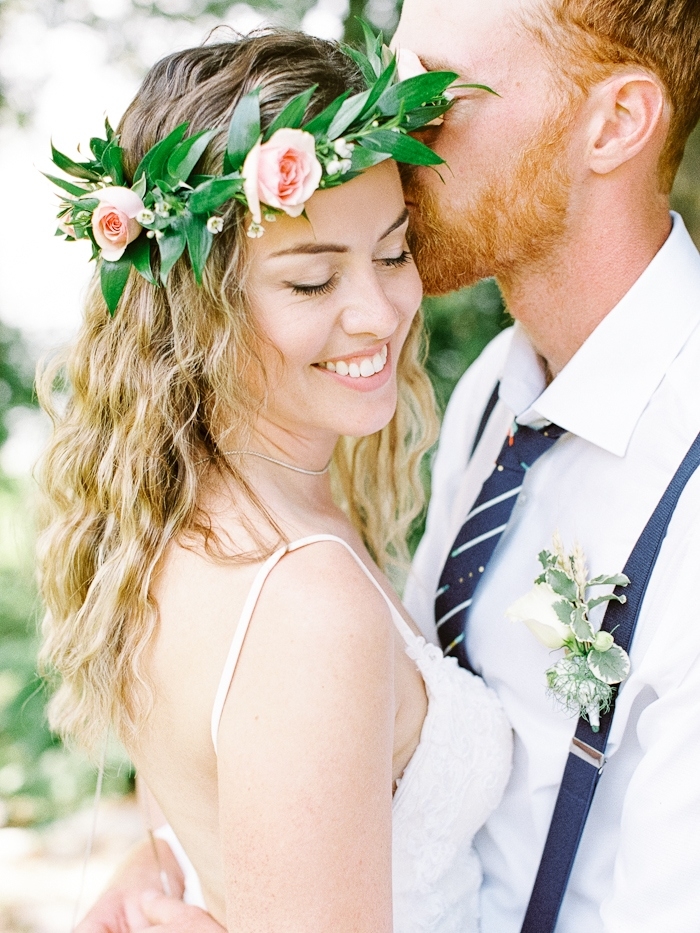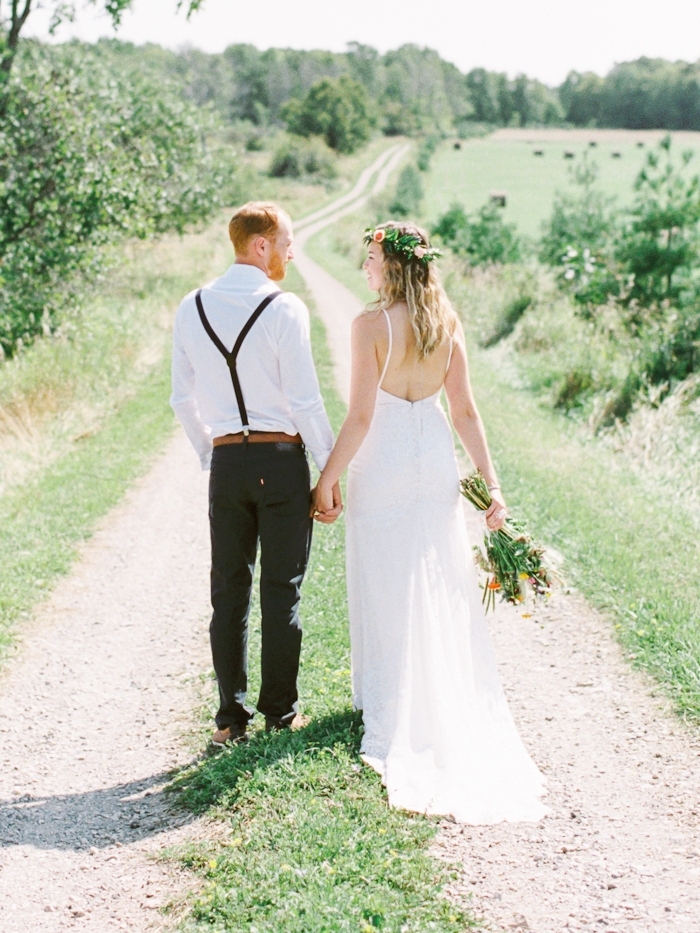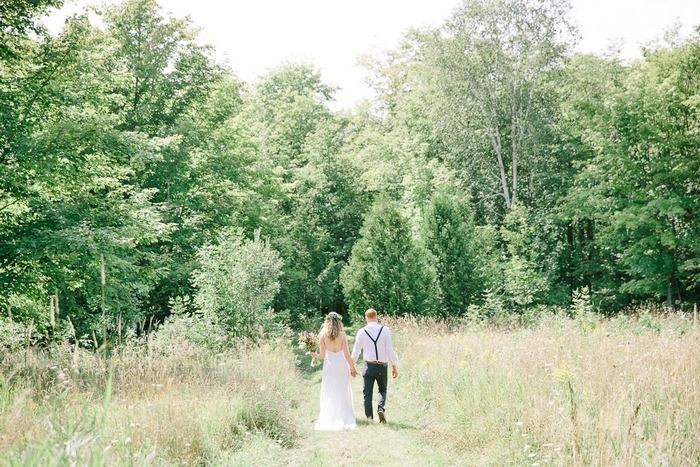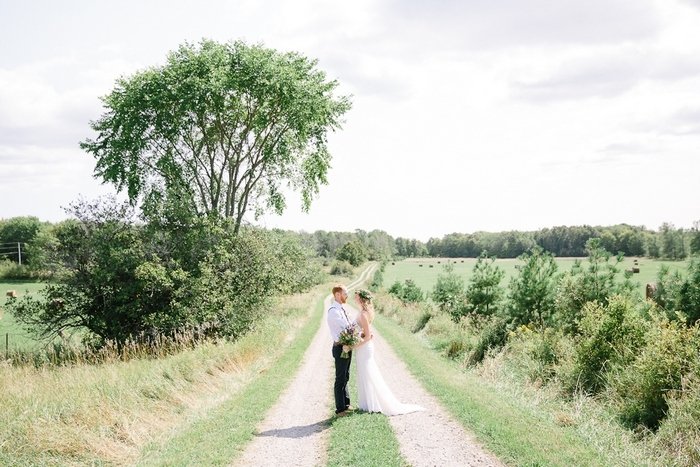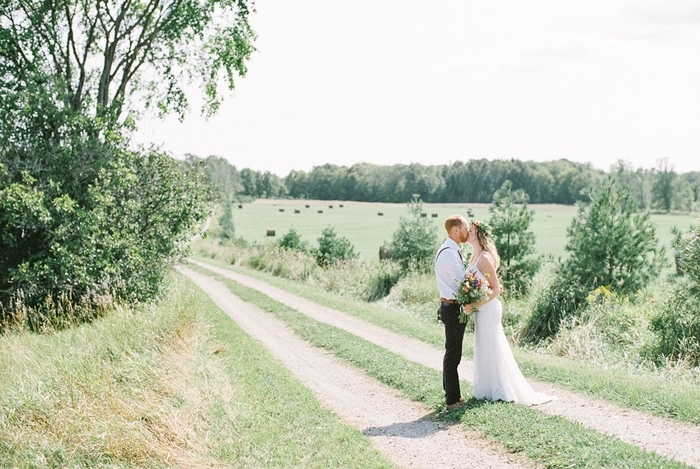 What was the best thing about having an intimate wedding? 
Being able to talk and hang out with everyone. Unlike my engagement party, where I felt like I was being pulled in every direction, at our wedding we had so many chances to talk and laugh with our guests.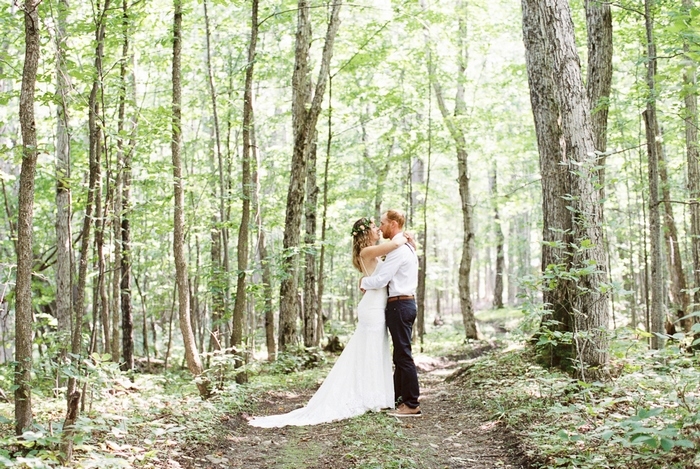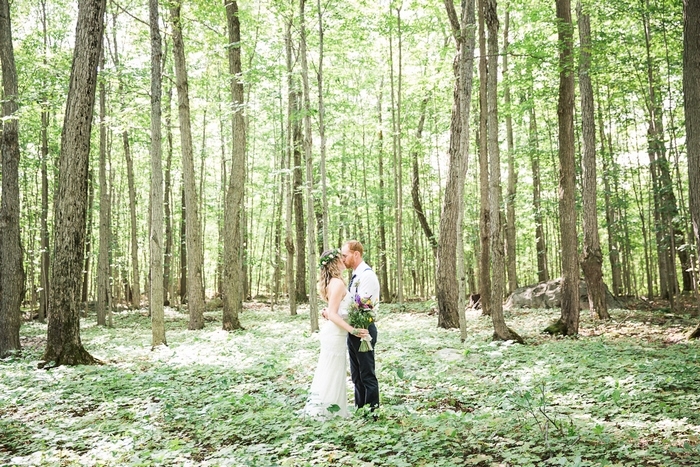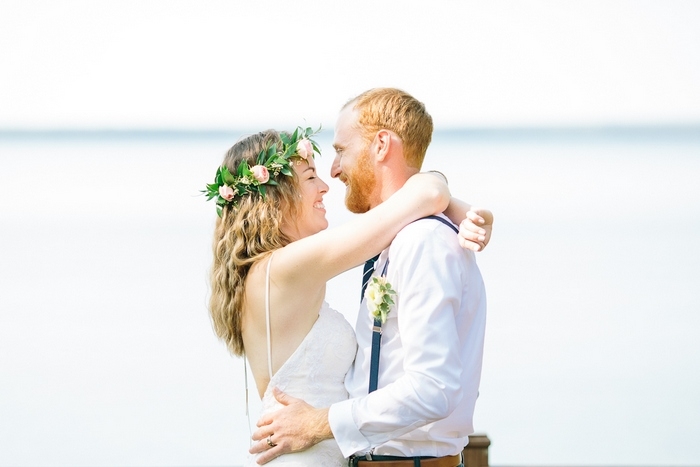 What advice do you have for couples who are considering an intimate wedding? 
Do it. It is less expensive and worth it. You don't need a big flashy wedding to celebrate your love.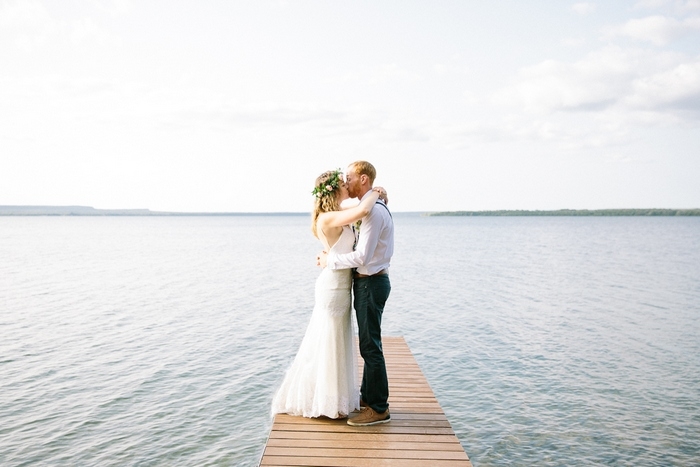 Vendors:
Photography: Lushana Bale 
Wedding Dress: Essence of Australia
Lace shoes: Gloves by Jana 
Hair and Makeup: DIY by the bride
Groom's Shirt: RW&CO
Groom's Pants: Levi's
Suspenders and tie: Handmade by Emy 
Caesar bar: More Than Just Baskets  
Flowers: Petals Flower Co. 
Signs: Winners & Homesense
Jewelry: LeChateau
Custom made bean bag toss: BUGS Boutique  
Guest Accommodations: Timberlane Lodges  
Film Processing: Photovision