If you're anything like us, your dog is considered a family member. Why not include your pooch in your wedding? If your dog is uncomfortable around crowds of people, include them in your engagement shoot. If your pooch is well trained, they may be able to fill the role of ring bearer. Depending on the dog, you can dress them up in an adorable tuxe, or have them wear a beautiful floral collar or crown. Still not convinced? Once you see these 10 adorable photos you will be!
Did you know dogs make great sign holders? Danny and Debbie's fabulous elopement, captured by Gina + Ryan Photography, included not one but FOUR dogs!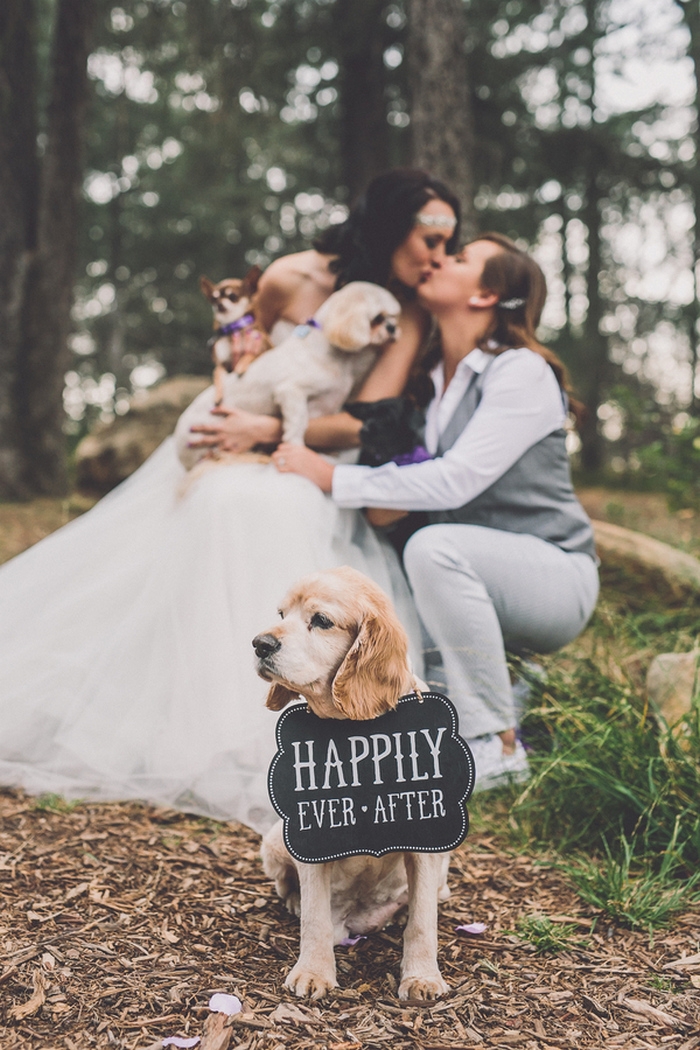 Awww! Ines and Wes' beautiful dog was just there for the cuddles at boho Texas wedding. (Photo by Molly Magee)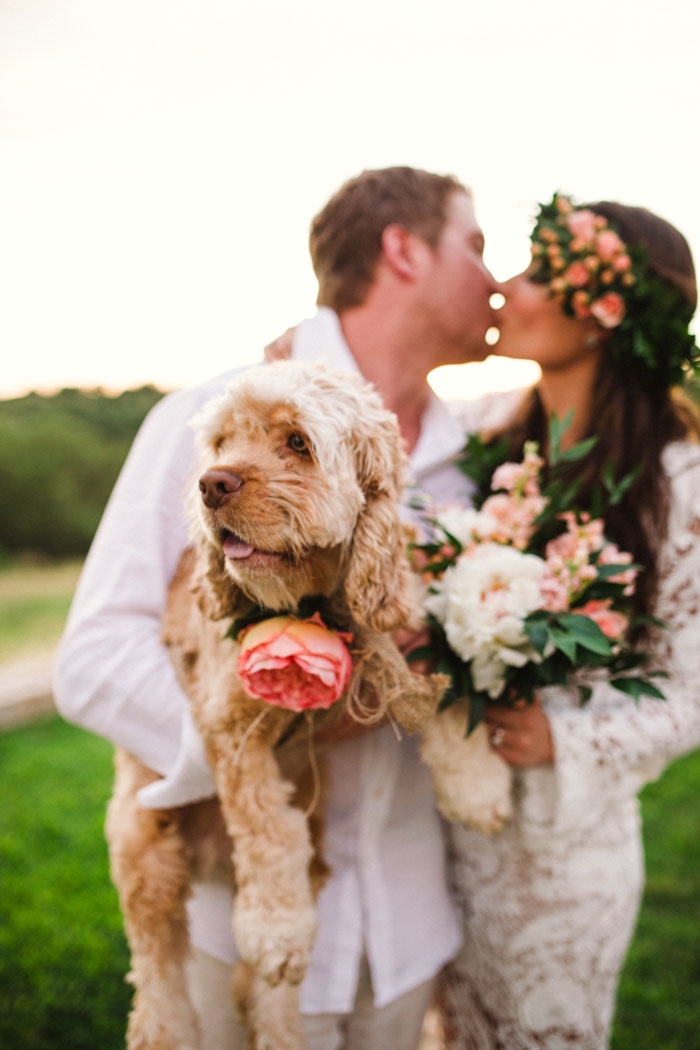 This sweet border collie was the guests of honor at Salty Spruce Studio's farm elopement styled shoot.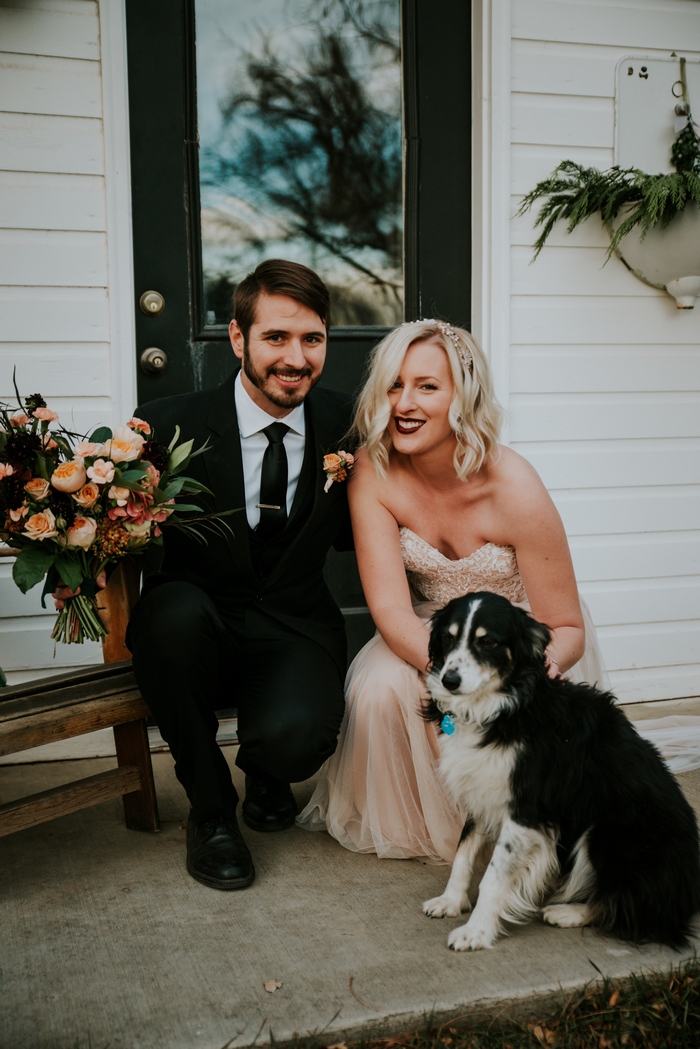 This pup couldn't be happier that his mom and dad just tied the knot! (Photo by Let's Frolic Together from Cynthia and John's At-Home California Wedding)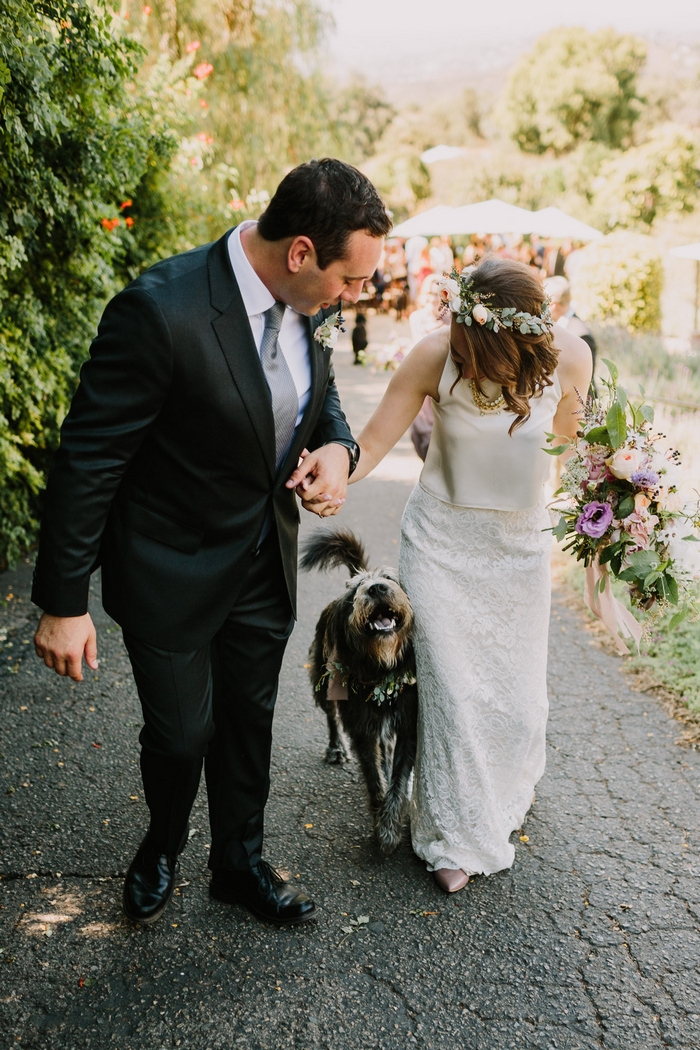 Jetting off to Paris with your dogs? Sounds like a great idea, Oui? Sina and Martin's two pooches could not have been any cuter in their matching tuxes! (Photo: French Grey Photography)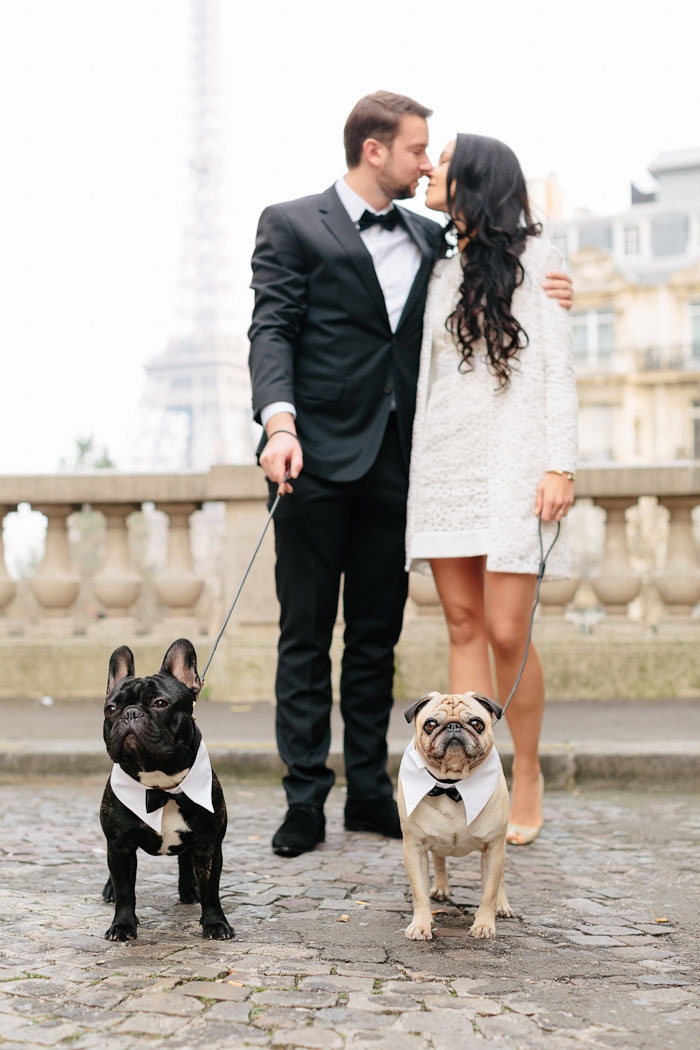 For Heather and Darren, one of the highlights of their ceremony was having their dog B by their side. On the top of a mountain, with his favorite humans saying their 'I dos', B was in his element! (Photo by Teresa Woodhull Photography )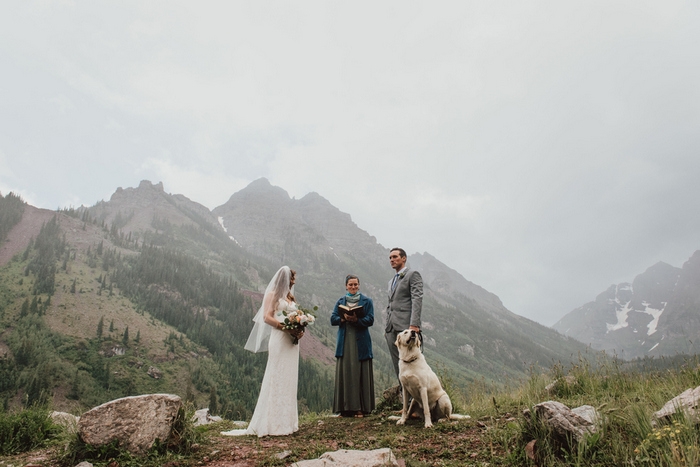 We're swooning over this photo by Hannah Kate from Chelsea and Kyle's Winery Wedding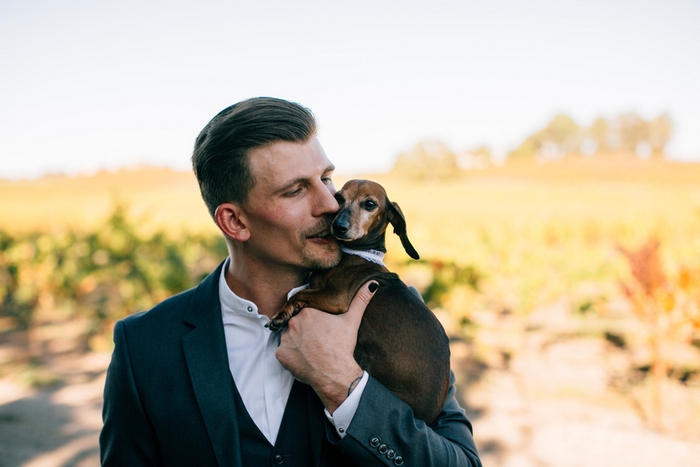 This shih tzu, Taco, got to walk down the aisle with maid of honor in a custom made navy tuxedo. (Photo by Bri Johnson from Jill and Jeffrey's Romantic Cobble Hill Restaurant Wedding)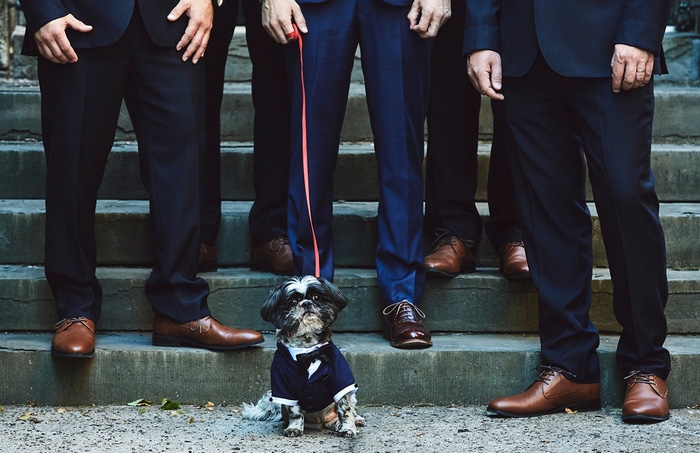 For Elisha and Michael, the highlight of the ceremony was when this little guy walked Elisha's nephew down the aisle. By the time Luna saw the bride and groom at the alter, she got so excited that she dragged the nephew to the ground (he laughed it off). There were smiles and giggles all around! (Photo by Rebecca Anne Photography)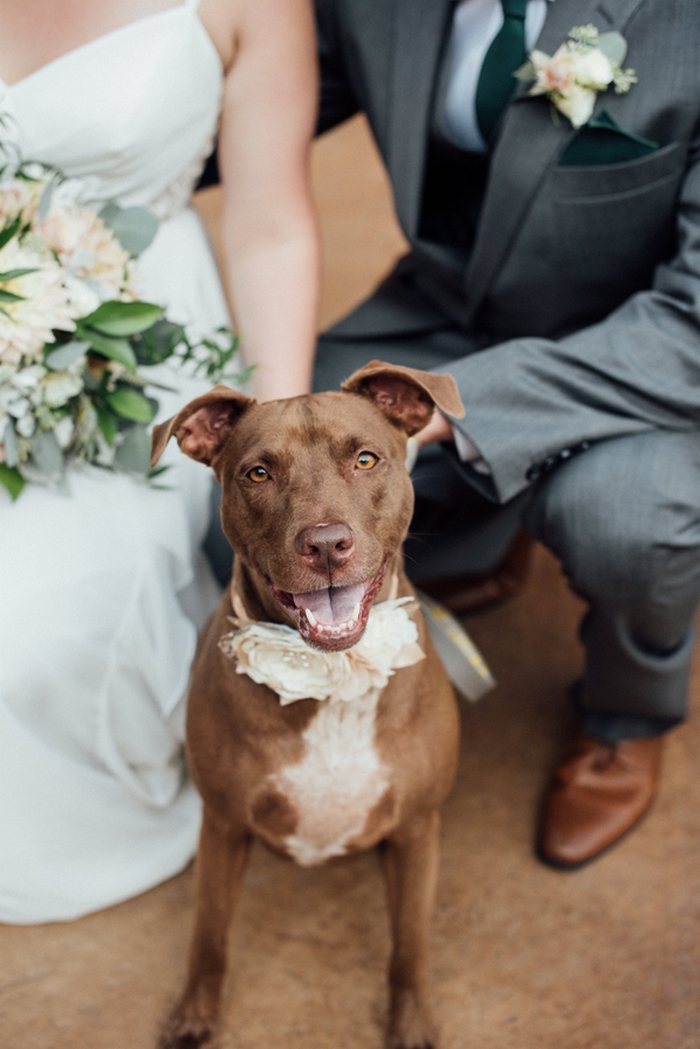 And finally the star of the show, Paisley,  wearing a DIY flower crown. Ok, so we might be a little biased… this is our beloved pooch!