Rose gold continues to be a hot trend. One of the reasons this metallic is so popular is that it looks great with any color scheme. From tablecloths to bridesmaid dresses, there are countless ways to incorporate rose gold into your wedding day palette.
Rose gold accessories are a more subtle way to embrace this metallic. Today, we've rounded up 8 stunning rose gold earrings from Etsy that highlight this gorgeous color.
These simple, yet classy, rose gold Swarovski stud earrings by Mashugana will go perfectly with any dress.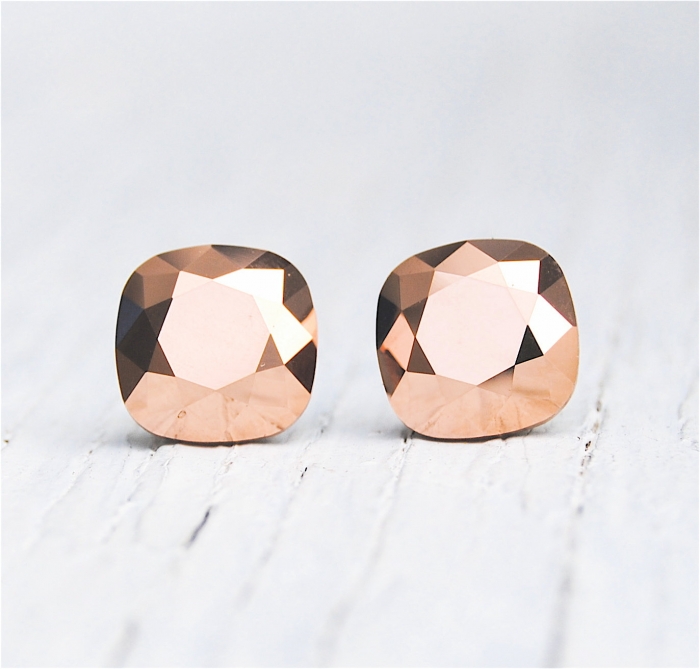 Looking for rose gold earrings that are small, but still make a statement? This beautiful pair of tear drop earrings by earringsnation is exactly what you're looking for.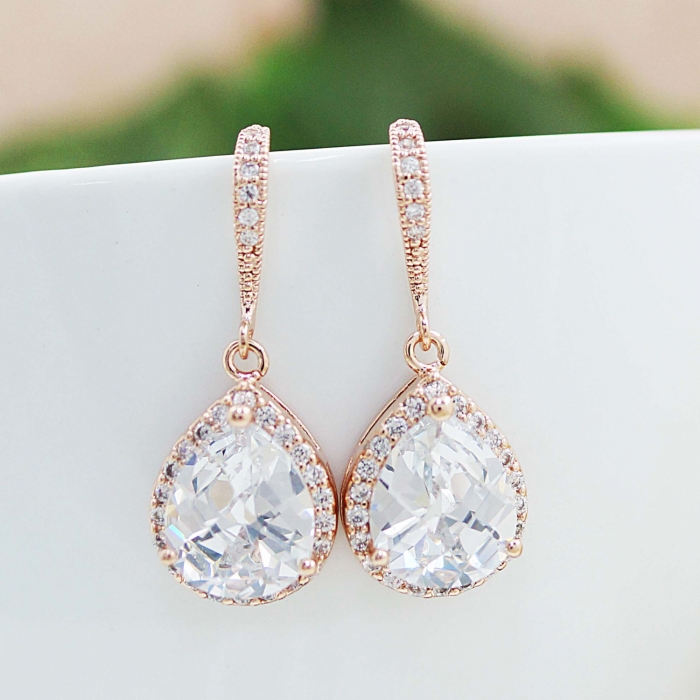 These tear drop studs by ColorMeMissy will add a splash of elegance to your ensemble.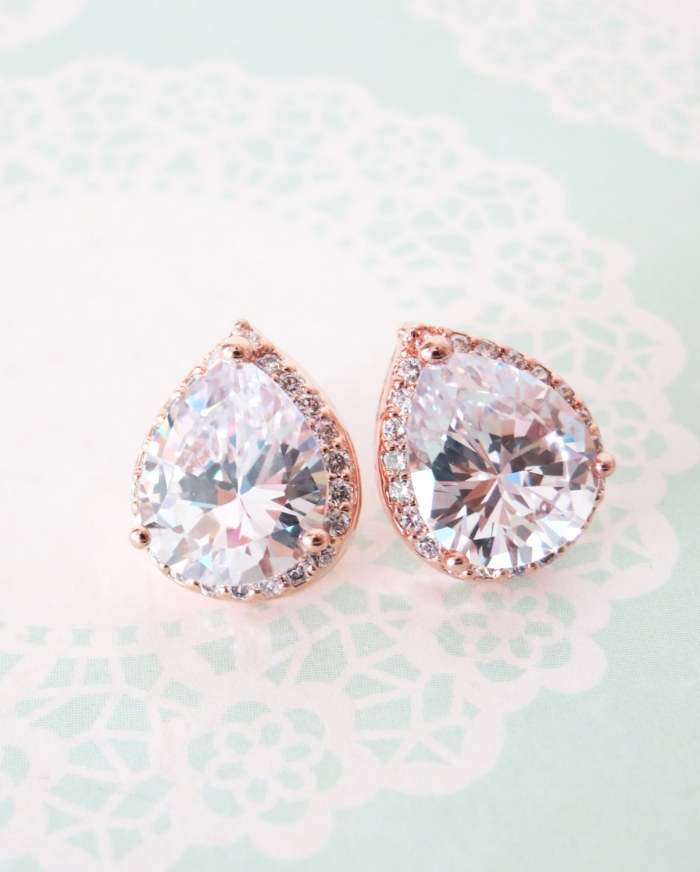 Are you a minimalist bride? If so, we recommend these water drop earrings by HannahRun.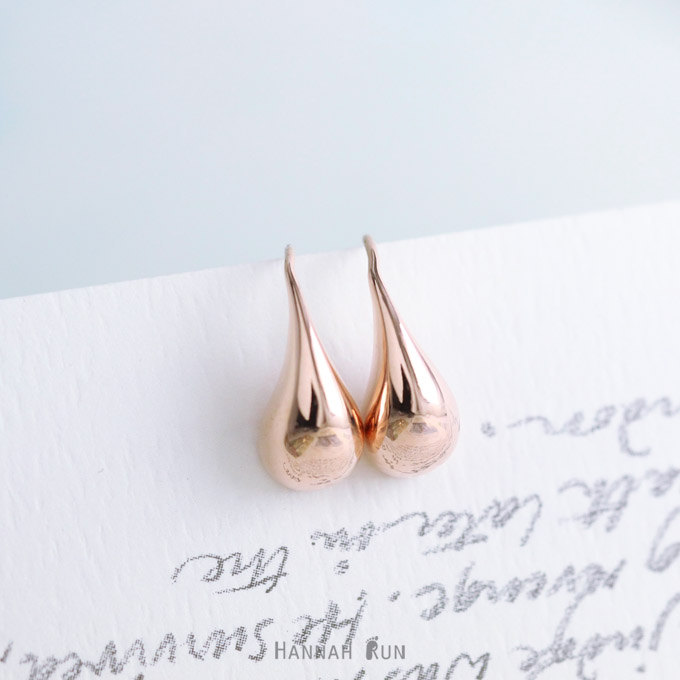 These tear drop earrings by SarahWalshBridal will look perfect with a lacy dress and an up-do.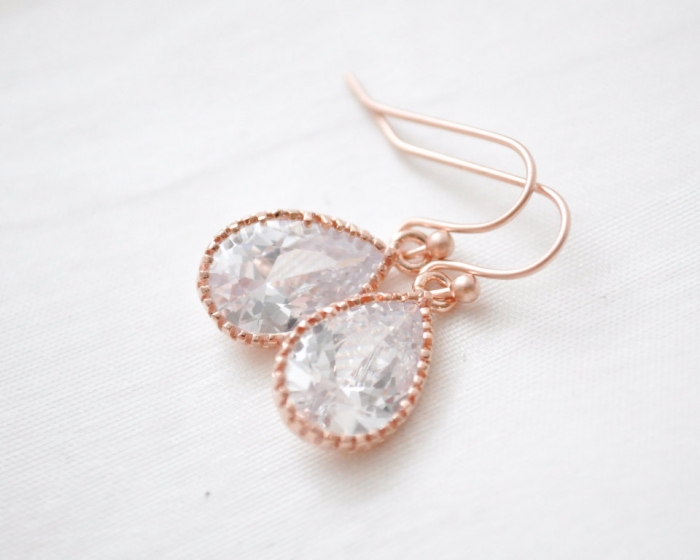 If you are looking for something a little more subtle, we suggest this pair of dainty light pink studs by EndoraJewellery.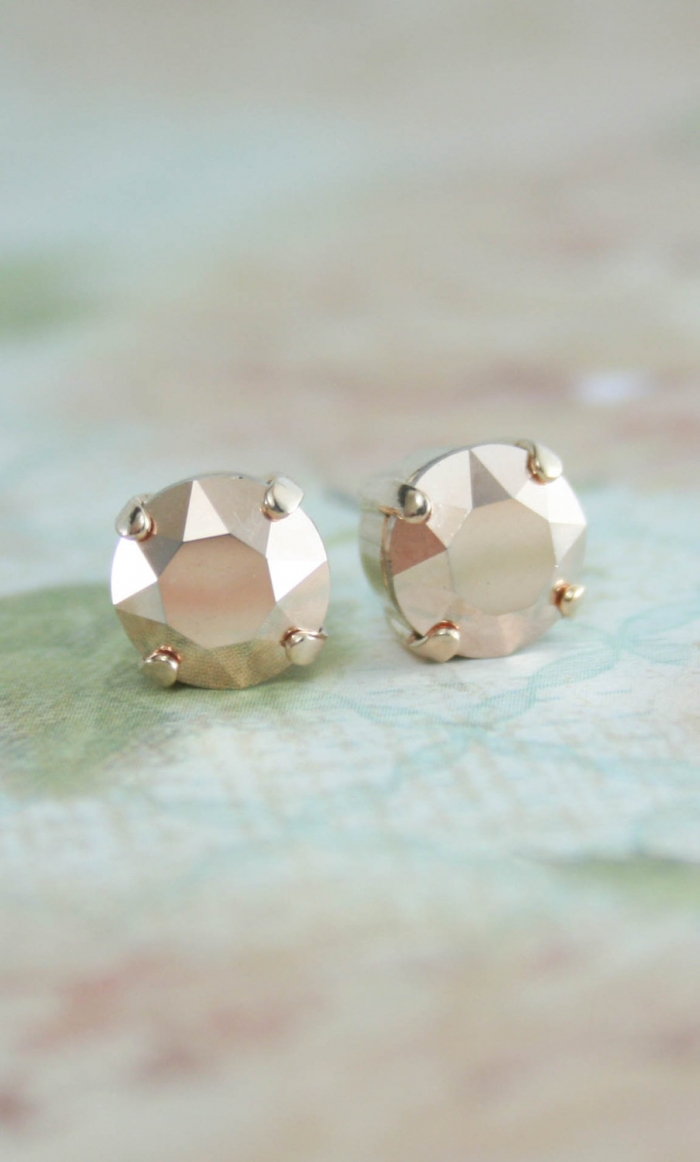 For a more modern look, these great damasque hoop earrings by Alibli break all of the rules in the best possible way.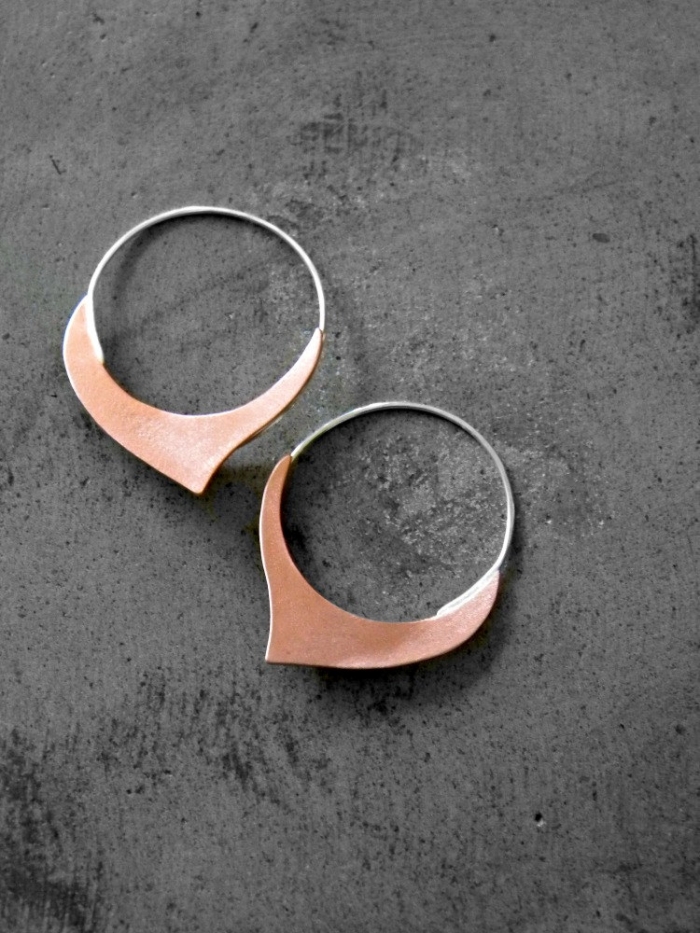 Last, but not least, these dainty and minimal studs by Brukne are the perfect addition to a minimalist bridal look.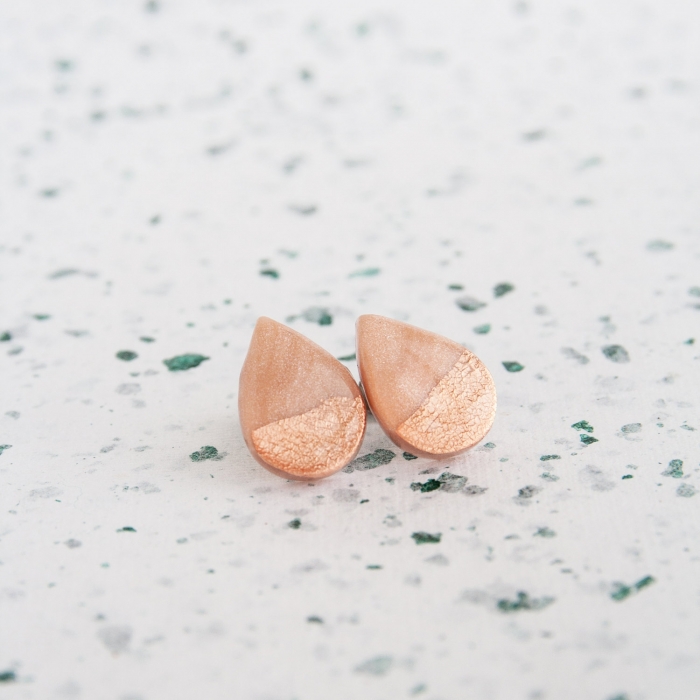 *This post includes Etsy Affiliate links
Save
Save
Save