Mark and Leslie's wedding day was about more than just starting a new life together; it was about blending their two families and remembering Mark's two daughters who had recently passed away. Wanting to keep their nuptials casual yet still sacred, the couple chose to invite only those closest to them, who had supported them through their relationship and the difficult times they had endured. The couple's beautiful, intimate wedding, which took place on Easter Sunday, honored the union of their two families with a beautiful sand ceremony. To celebrate their newlywed status, they ended their day with a joyful and relaxed reception at Barley's Taproom complete with pizza and a bluegrass band.
Special thanks to Erin Morrison for sharing Mark and Leslie's truly intimate wedding day with us!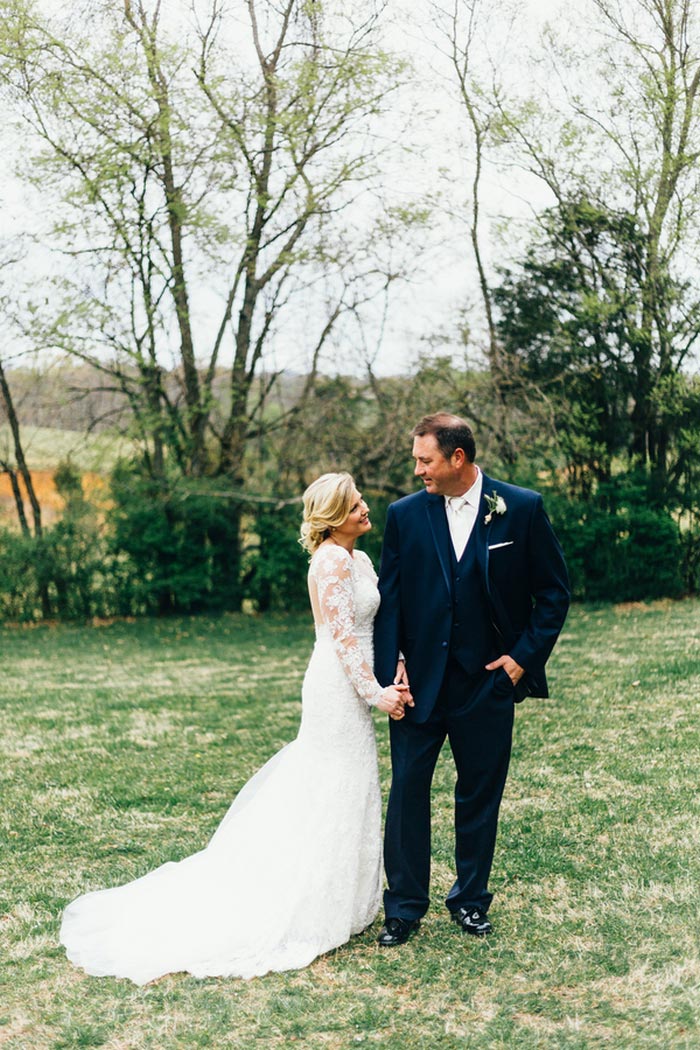 Leslie, 39 & Mark, 43
Location: Maryville, TN
Wedding Date: March 27, 2016 (Easter Sunday)
Number of Guests: 70
Wedding Cost: $12,000
Wedding Ceremony Location: Seventh Day Adventist Church 
Wedding Reception Location: Barley's Taproom and Pizzeria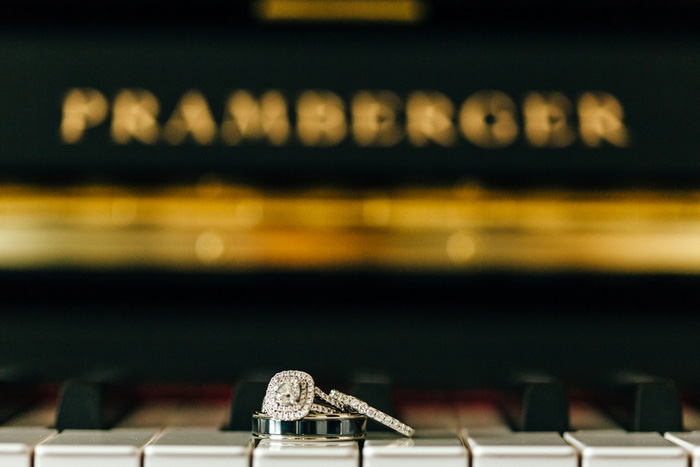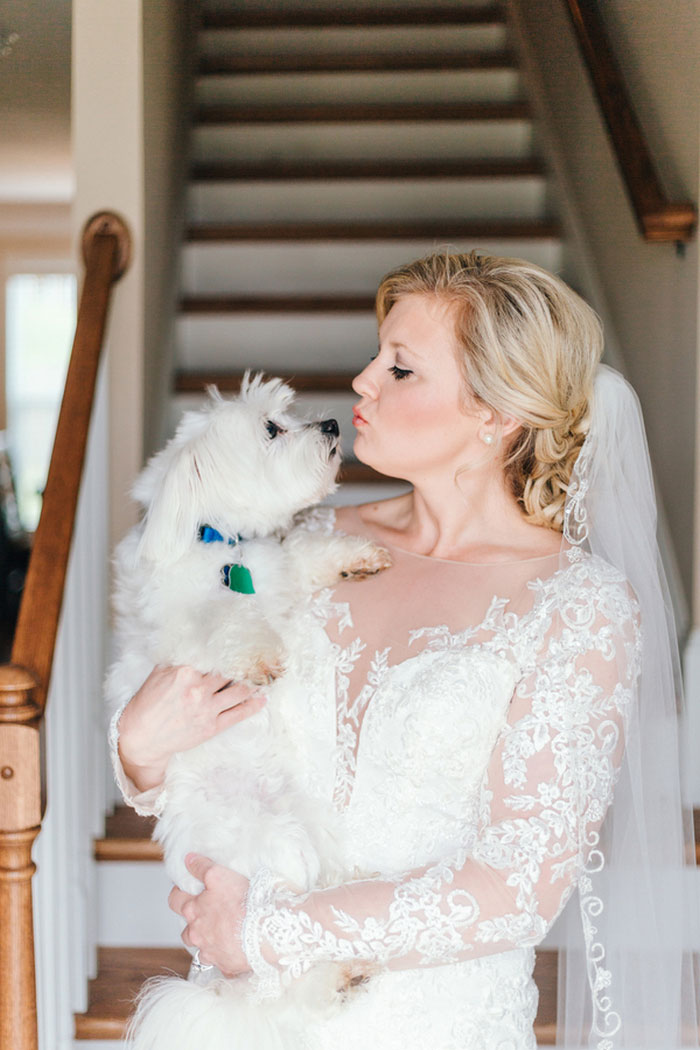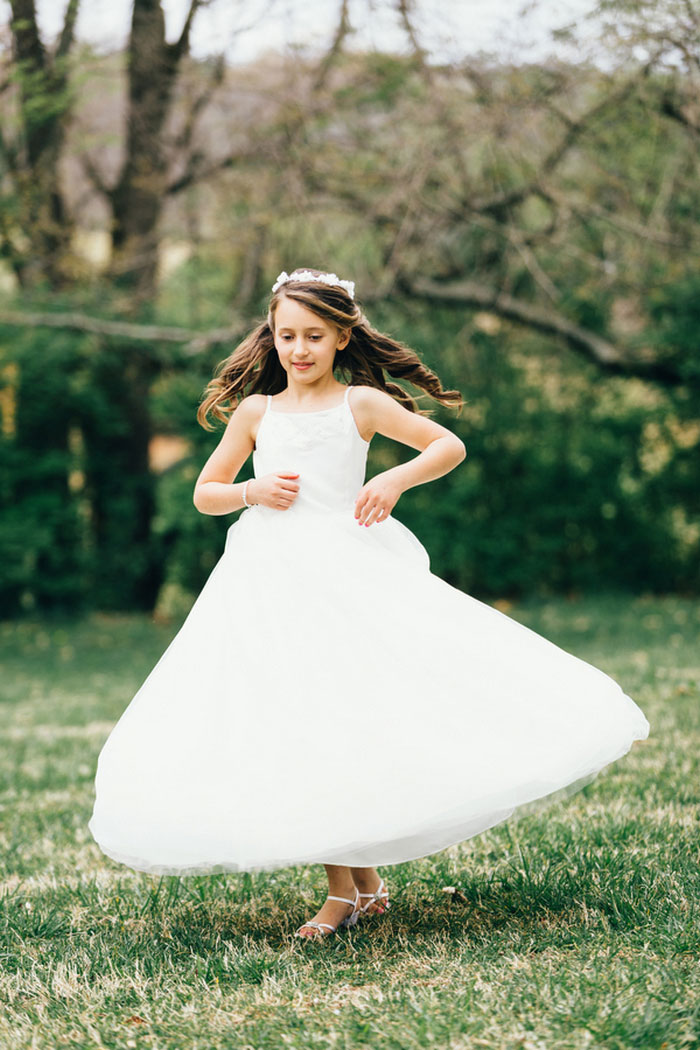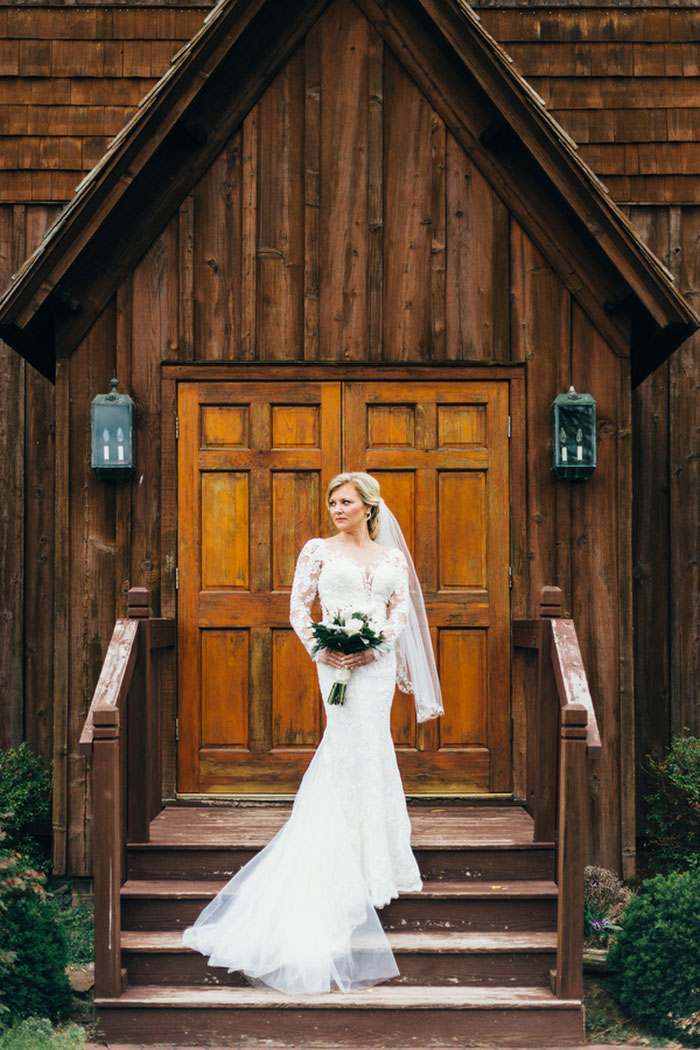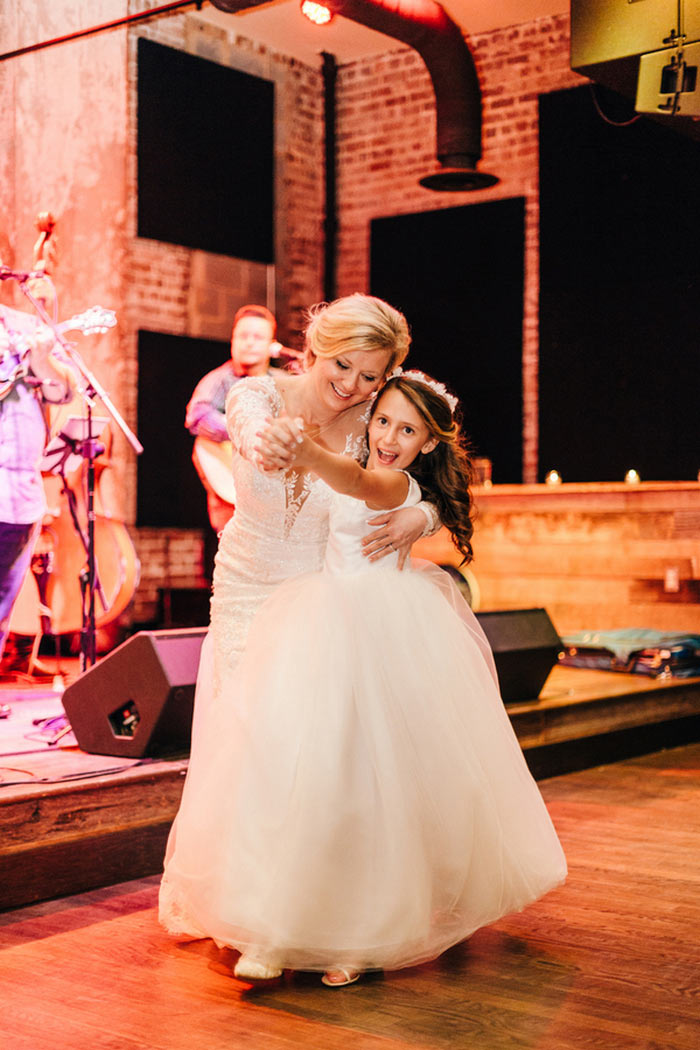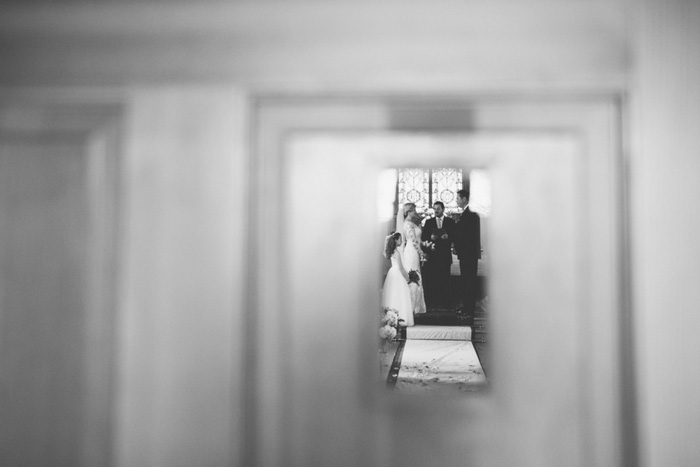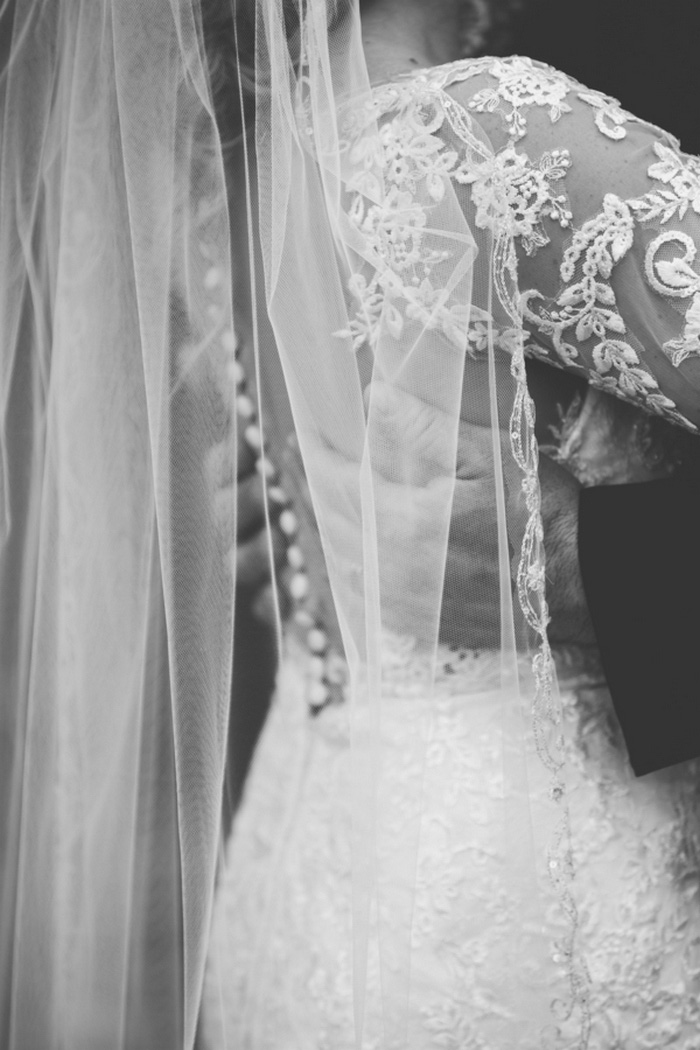 Why did you have an intimate wedding?
We had an intimate wedding because it was second wedding for both of us.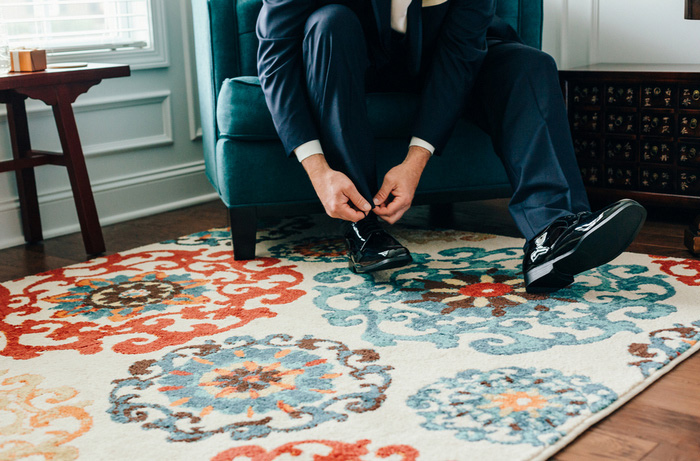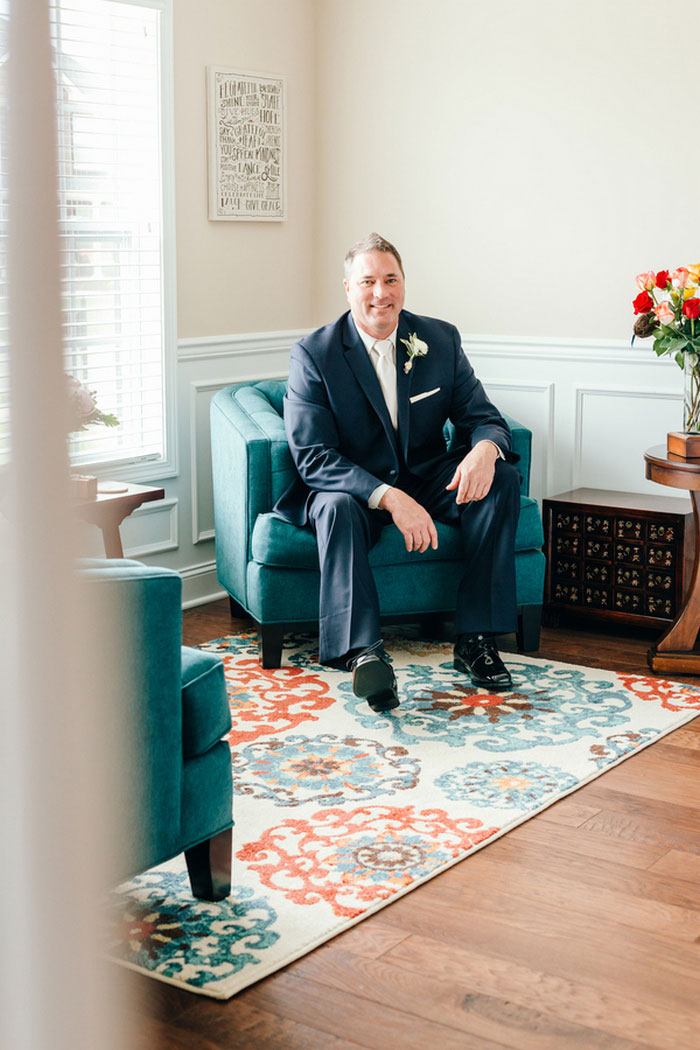 What are some of the challenges that you faced planning an intimate wedding?
The main challenge in planning a smaller wedding was definitely keeping the guest list to a minimum. We both have lots of friends and family and extended family and big work families. Another challenge was picking the perfect invitation that presented the day in a way that was casual and laid-back, but still elegant and sacred. We also spent some time making sure Mark's daughters who had passed away were included in a special way and that was how we decided on including the sand ceremony. We were in luck when we stumbled upon the gorgeous church that was only half a mile from my home. Most churches are not available to non-members, and especially on a religious holiday like Easter. The Seventh Day Adventist church opened their church to us for a small fee, and since they worship on Saturdays the church was available the entire day on Easter Sunday. Finding a unique reception venue that could accommodate us and a bluegrass band on Easter Sunday was another challenge. Barley's has a beautiful upstairs private room with a stage and was only a few miles from the church.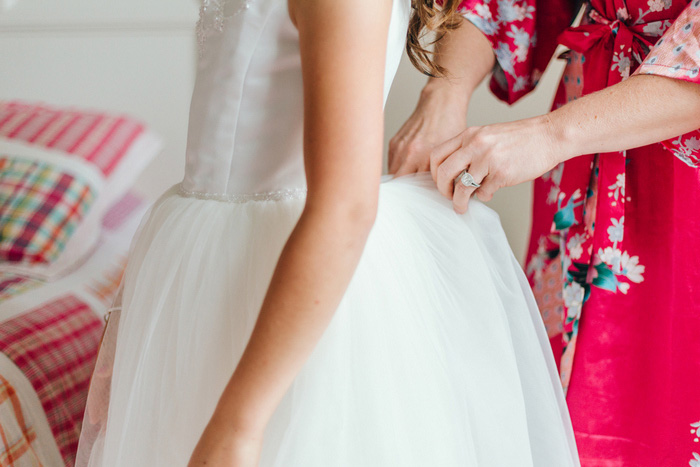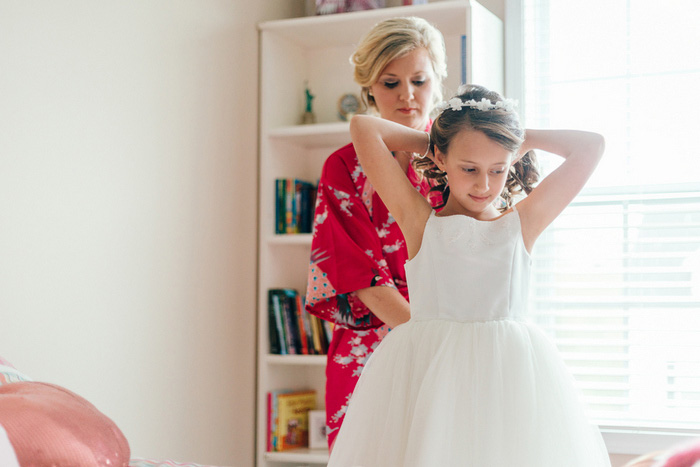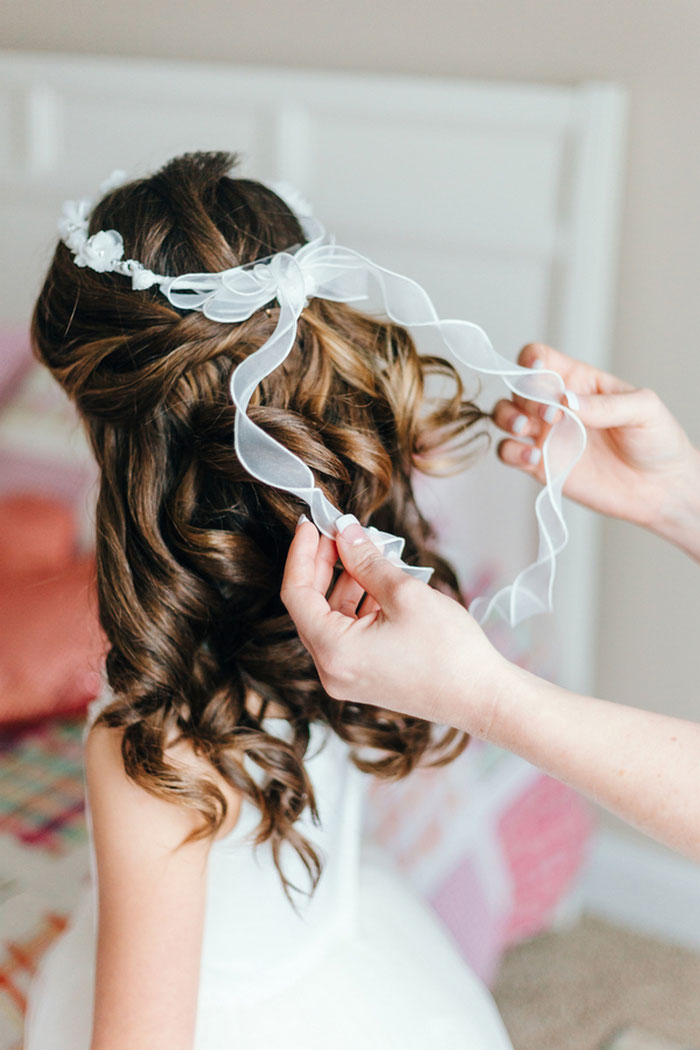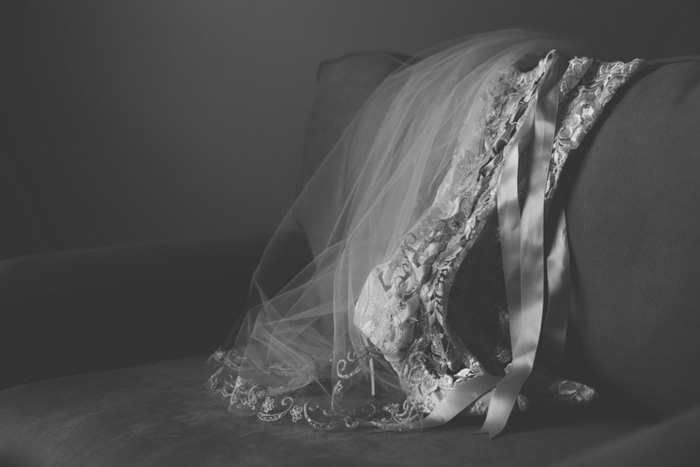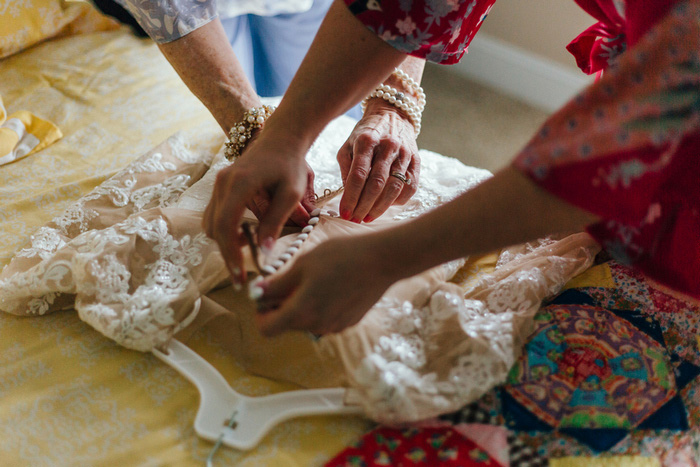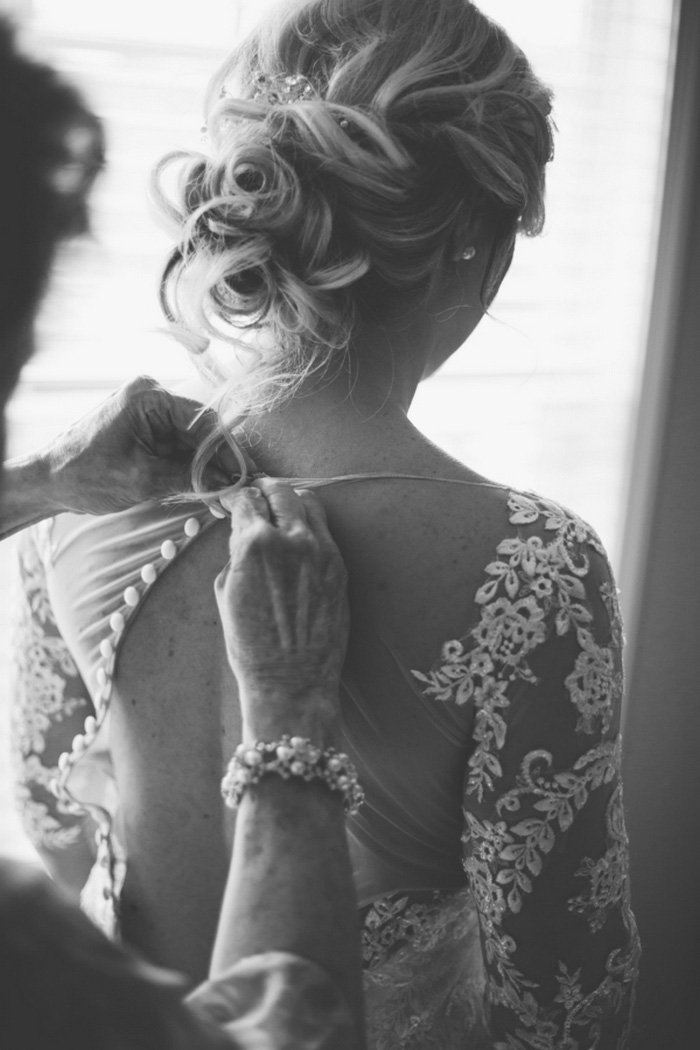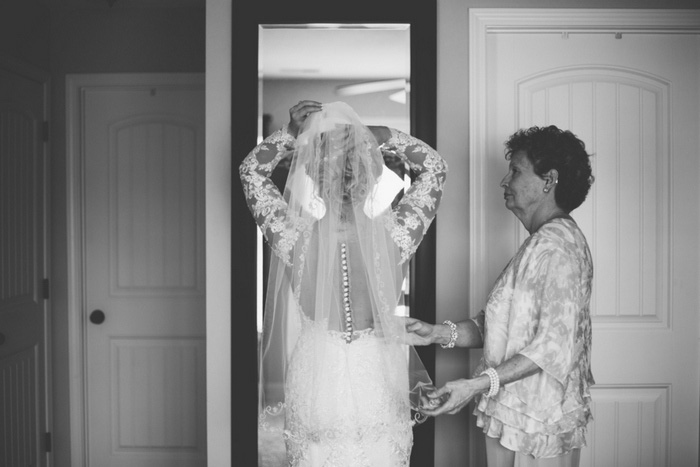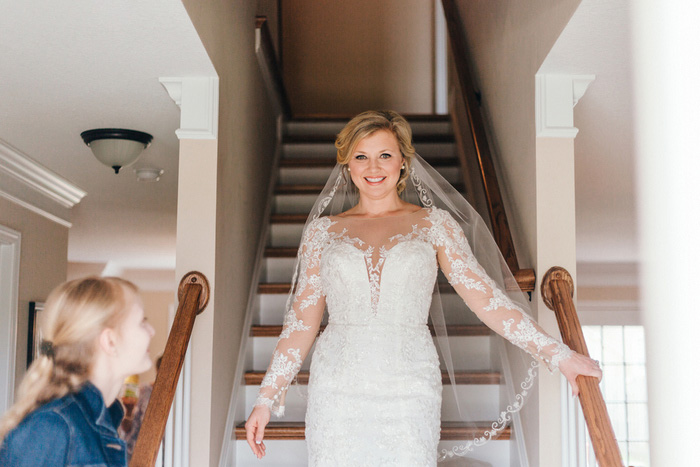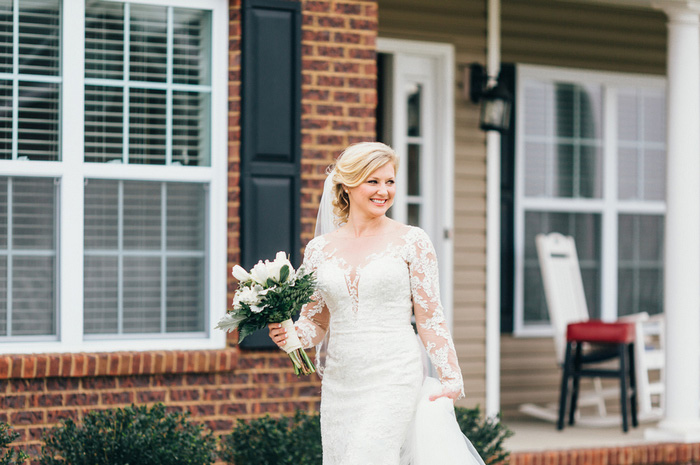 Was it difficult to pare down the guest list?
Yes it was. We decided on immediate family along with a few other family members, close friends, and work friends that have gotten to know both of us and have supported us over the past two years.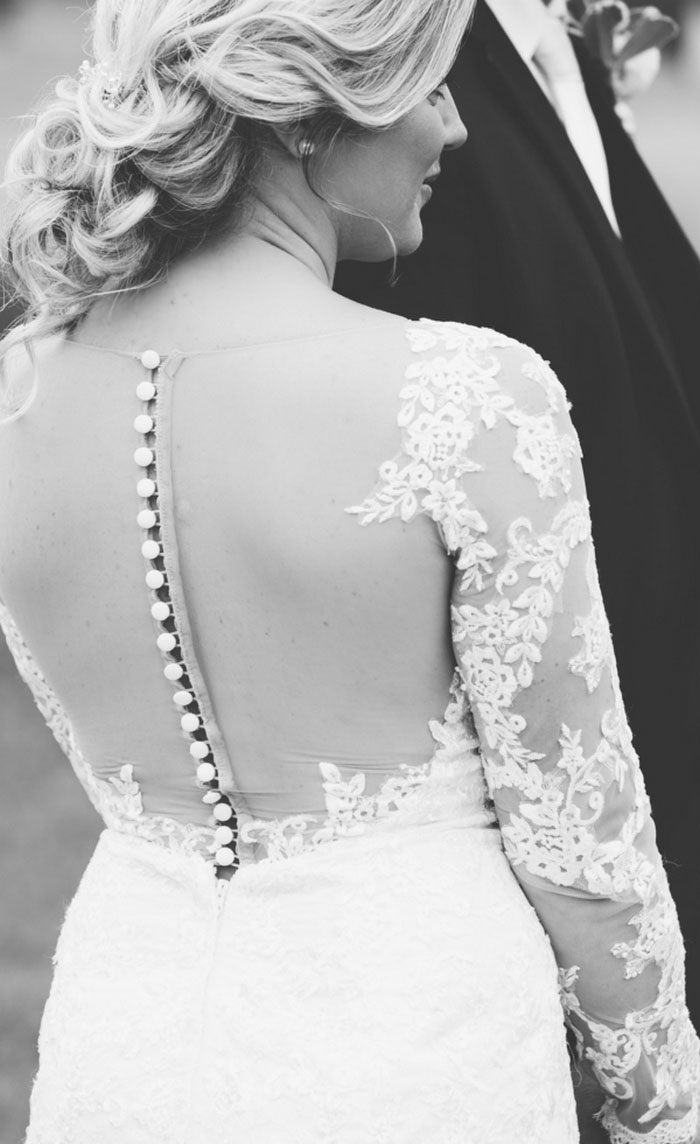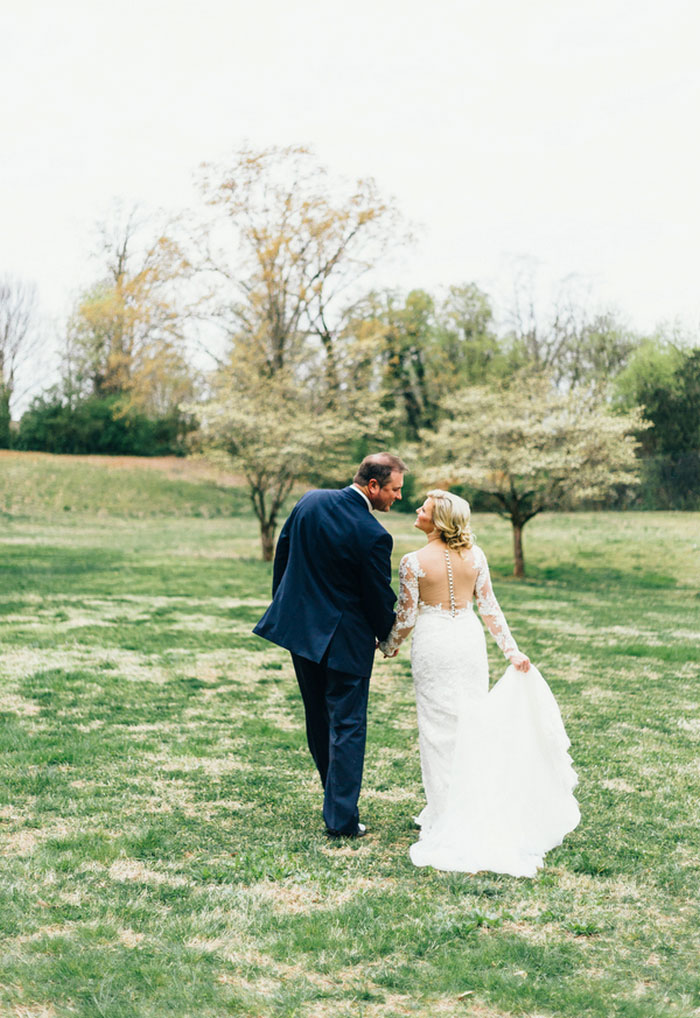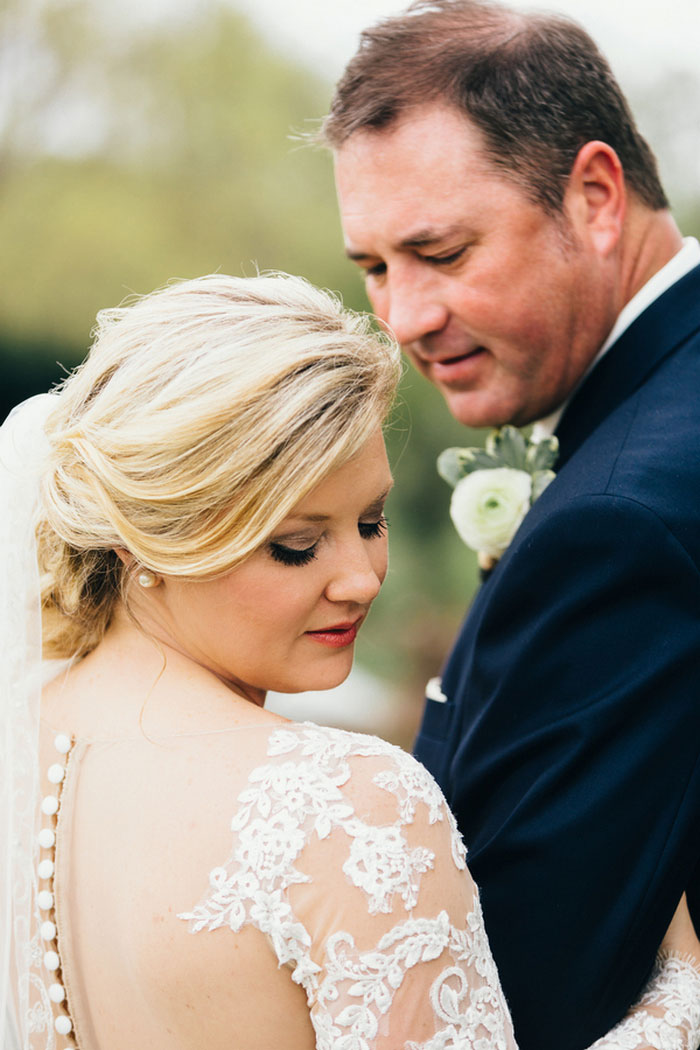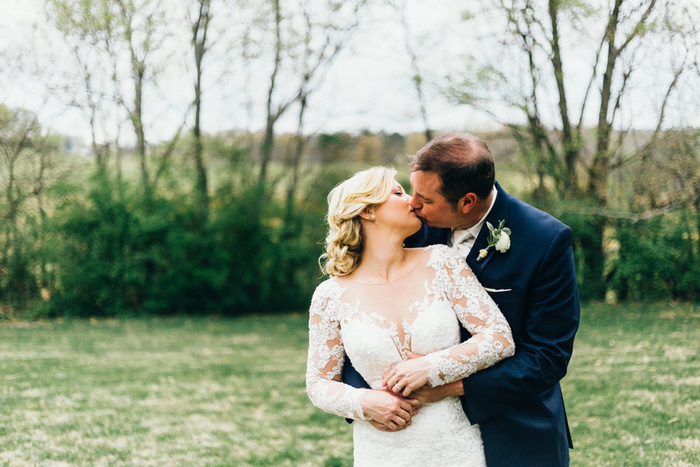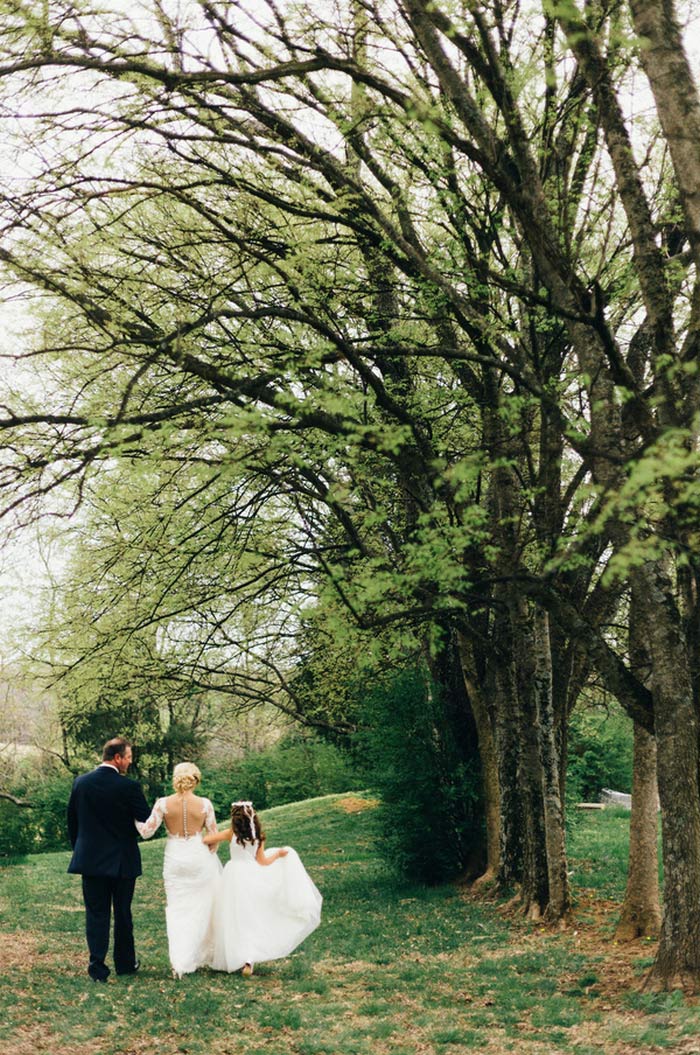 Did you have any 'issues' with the small guest list from friends and family? If so, how did you address them?
No, I think because it was on a holiday and because we told everyone we were having a small ceremony, people understood. If it came up, we just said we wanted to keep it small and we didn't expect people to disrupt their Easter in order to attend.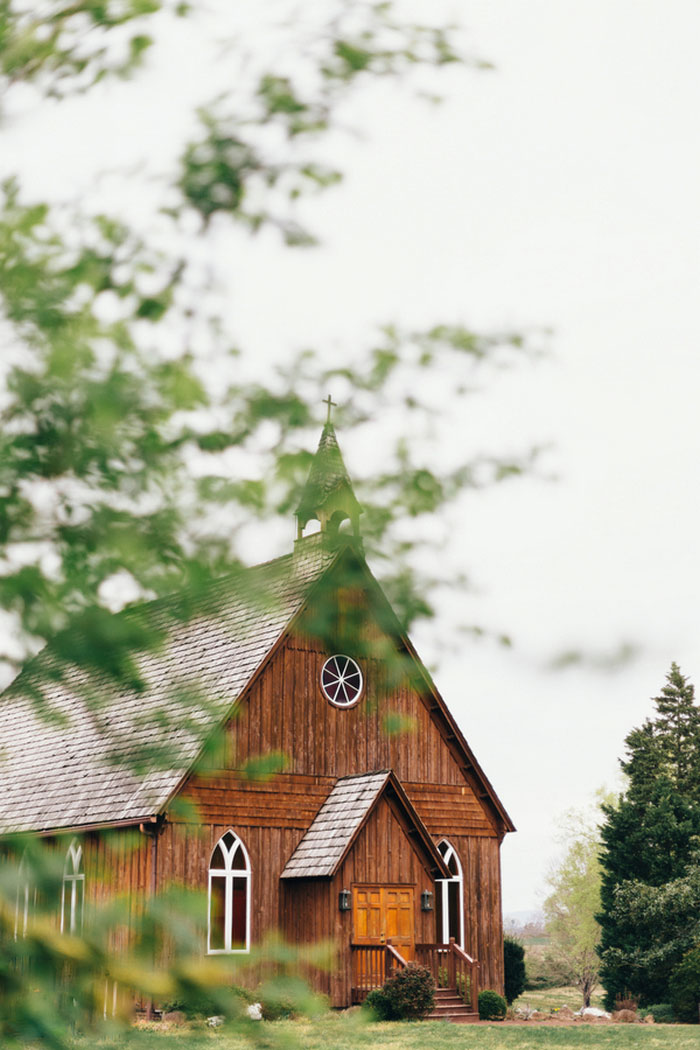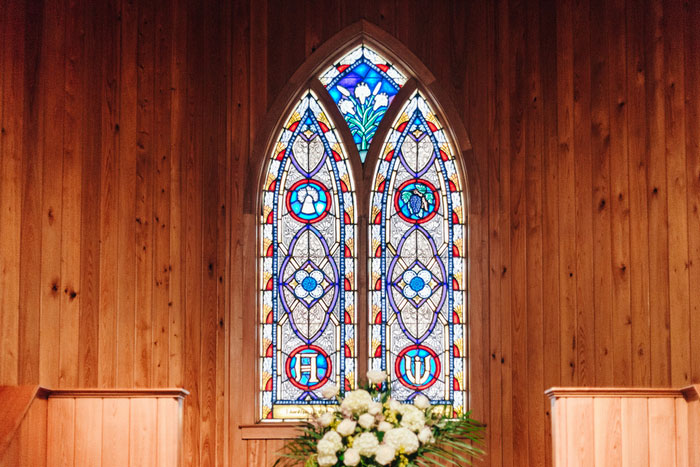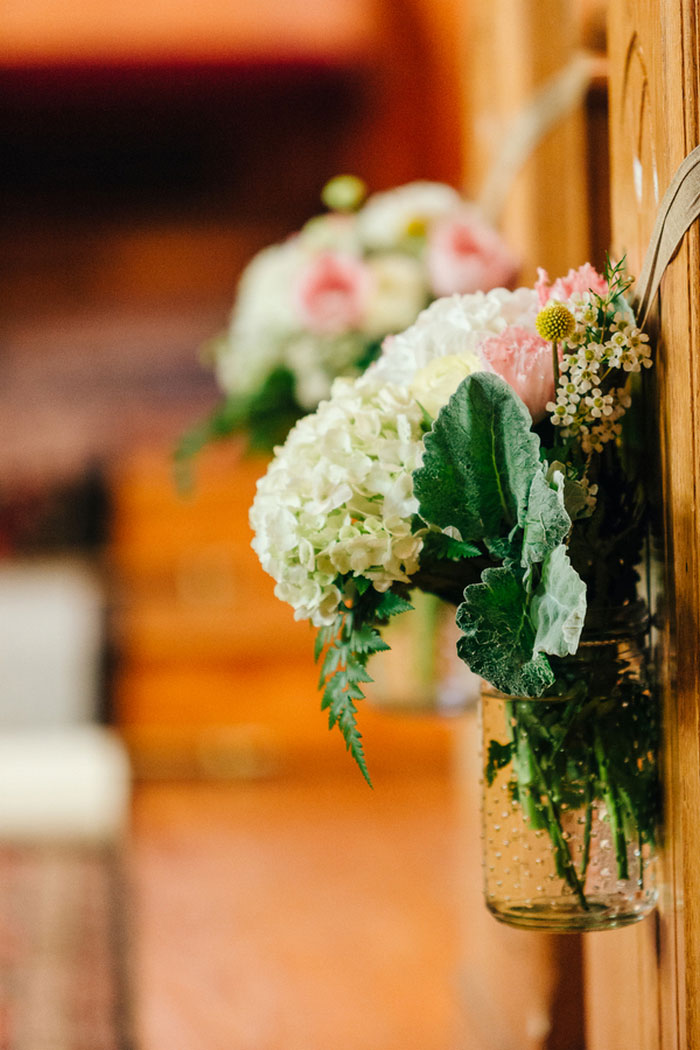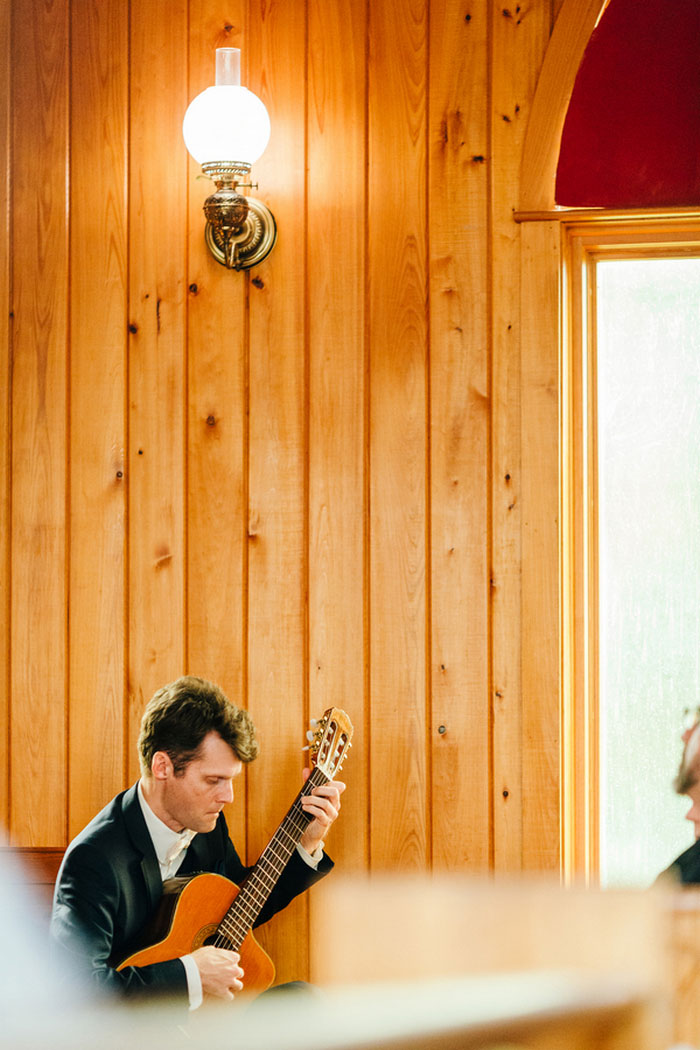 What were the highlights of the ceremony?
The highlights of the ceremony were taking communion with Mark and my daughter. I made her favorite homemade banana bread and we used white grape juice because I was sure red would get on our dresses. I loved the sand ceremony and being able to include Mark's two daughters, Izzi and Zoe, who passed away over the past two years to become one with our blended family. I also like the duet music choice "God bless the broken road". We chose this song for many reasons and it was incorporated into our invitation by printing "all roads led to you" at the top.
The officiant was a long time friend of my husband's – they were fireman together many years ago in Clinton, TN – and he has been there for us during the hard times over the past two years including when we lost Mark's daughters. He did both of their funerals as well. One of my best girlfriends owns the Flower Pot in Knoxville and added a personal touch to all of the flowers and bouquets. The pastel petals that were laid out on the ivory aisle runner were Easter colors and soft against the hard wooden beams and pews. I loved how the sun came through the church windows and made the inside light up perfectly as our ceremony started. My family is very musical and we got to include them in the ceremony. My brother played the classical guitar and my dad played piano. My niece played a beautiful piece on the piano as well. At the conclusion my dad played Jerry Lee Lewis's Great Balls of Fire as we exited, which was so fun.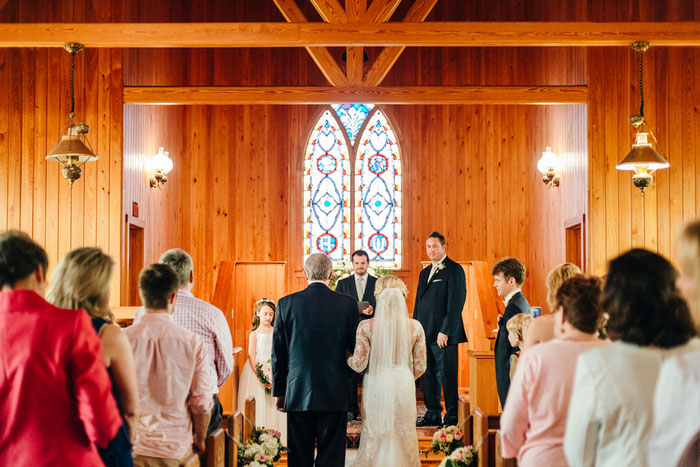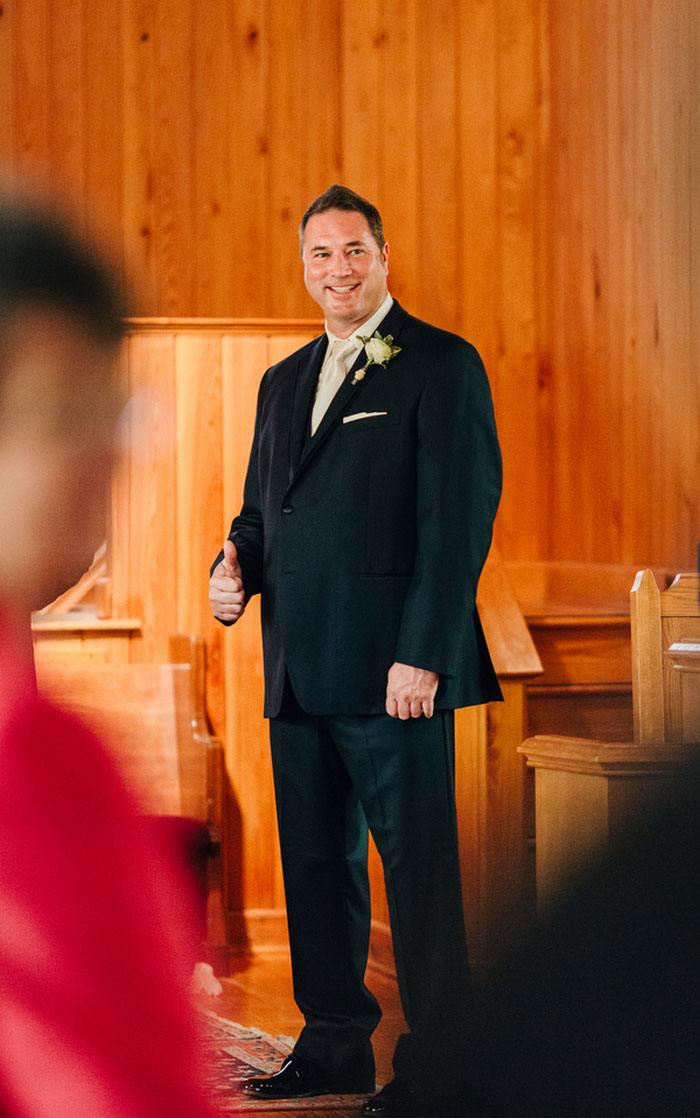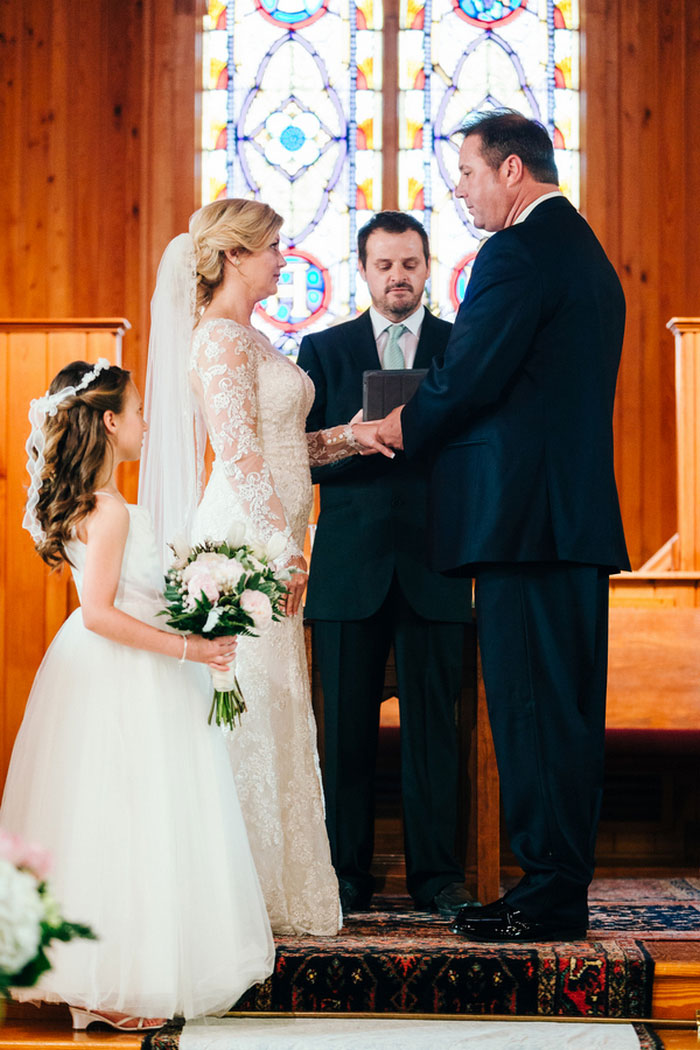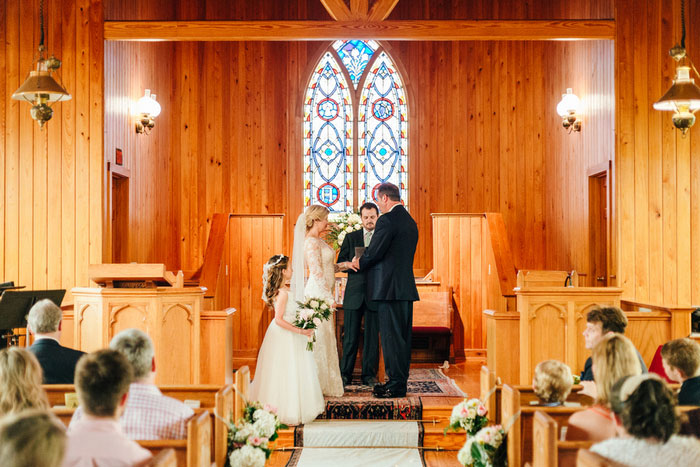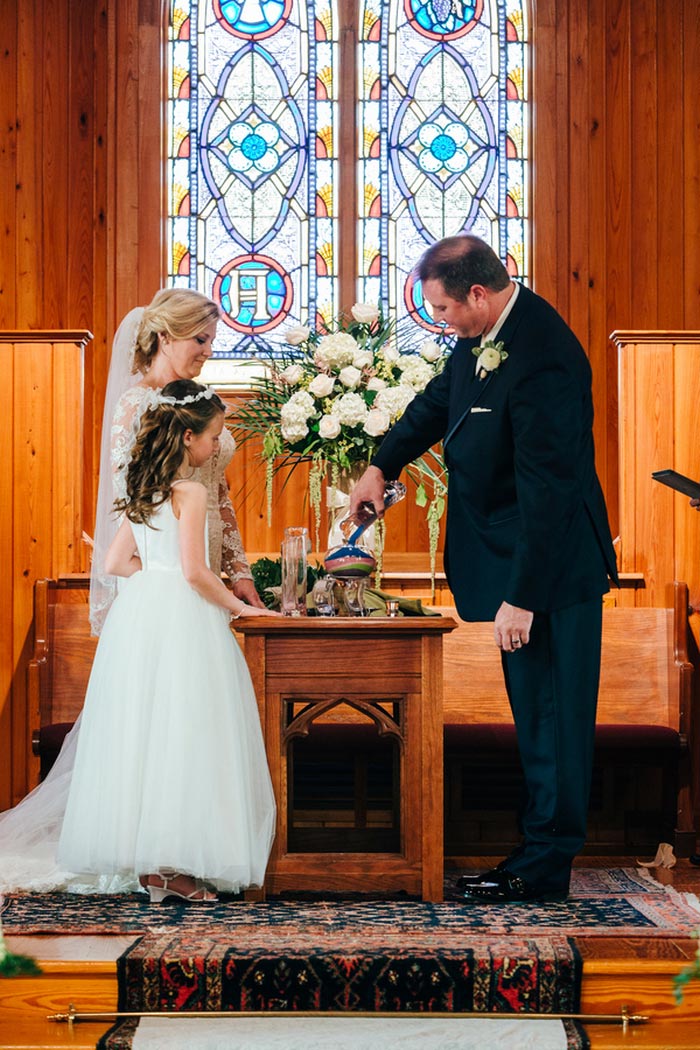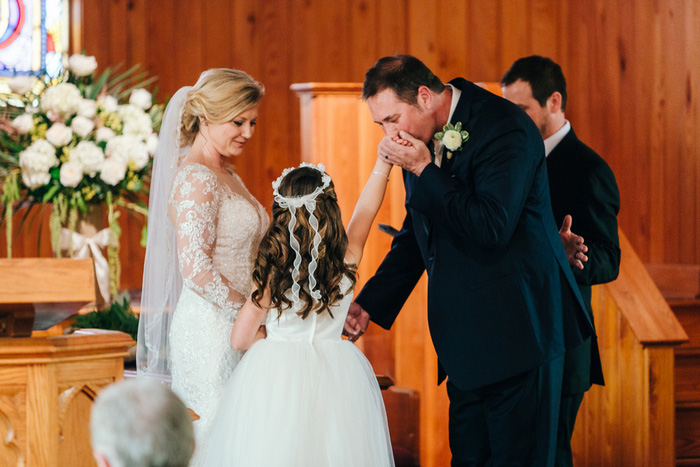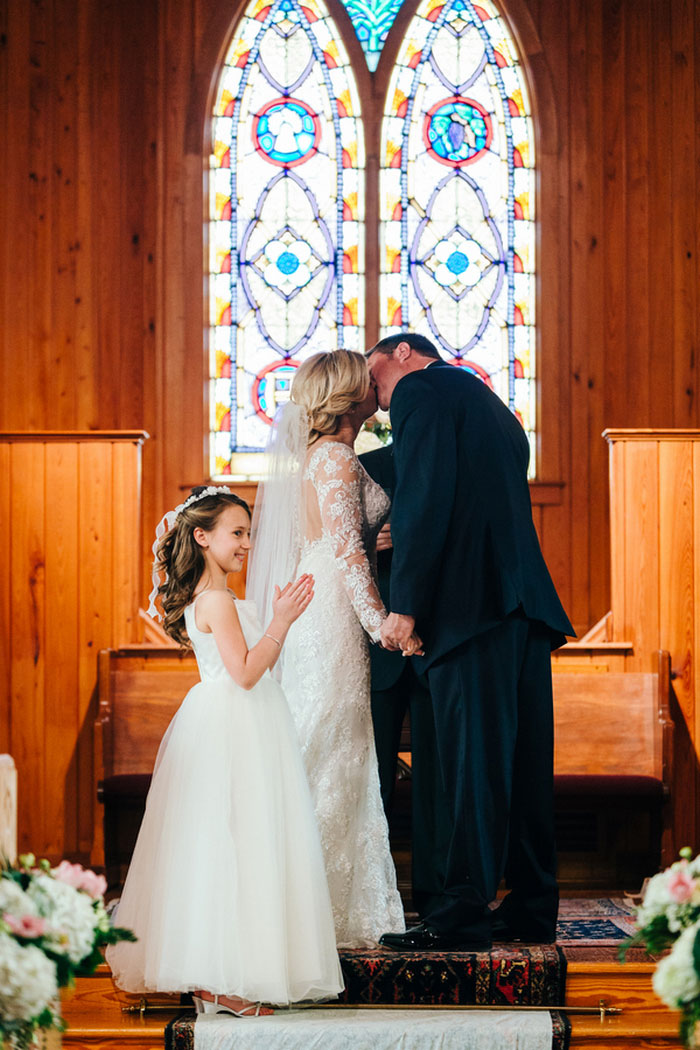 What were the highlights of the reception?
The bluegrass band made the reception so joyful and carefree, adding to the laid-back feel of our wedding. It was very accommodating if you wanted to get up and dance or just sit and watch or listen. I loved that we each had our own cake. Mine was white with three layers – one lemon, one strawberry, and one white – and when it was cut open it reflected Easter colors; Mark's was chocolate with two different layers of milk and dark; and my daughter's cake was pink, strawberry on strawberry. The pizza was laid out hot and ready to eat with an assortment of different types of brick oven pizzas to choose from. It was delicious. The best part was when my ten-year old daughter stood up and gave a great impromptu speech and toast.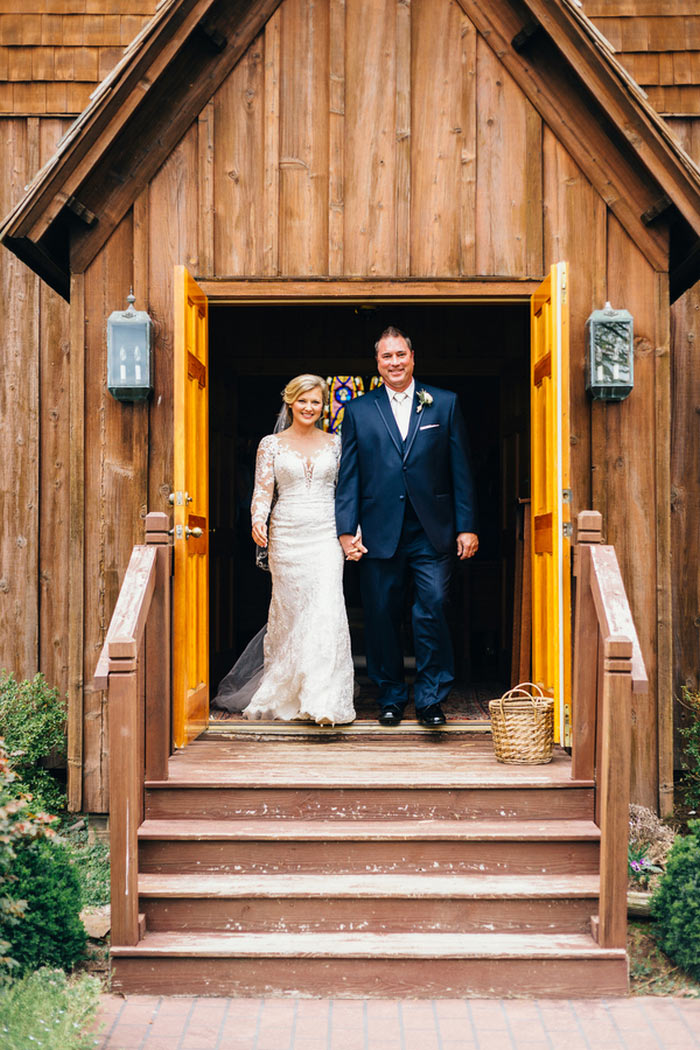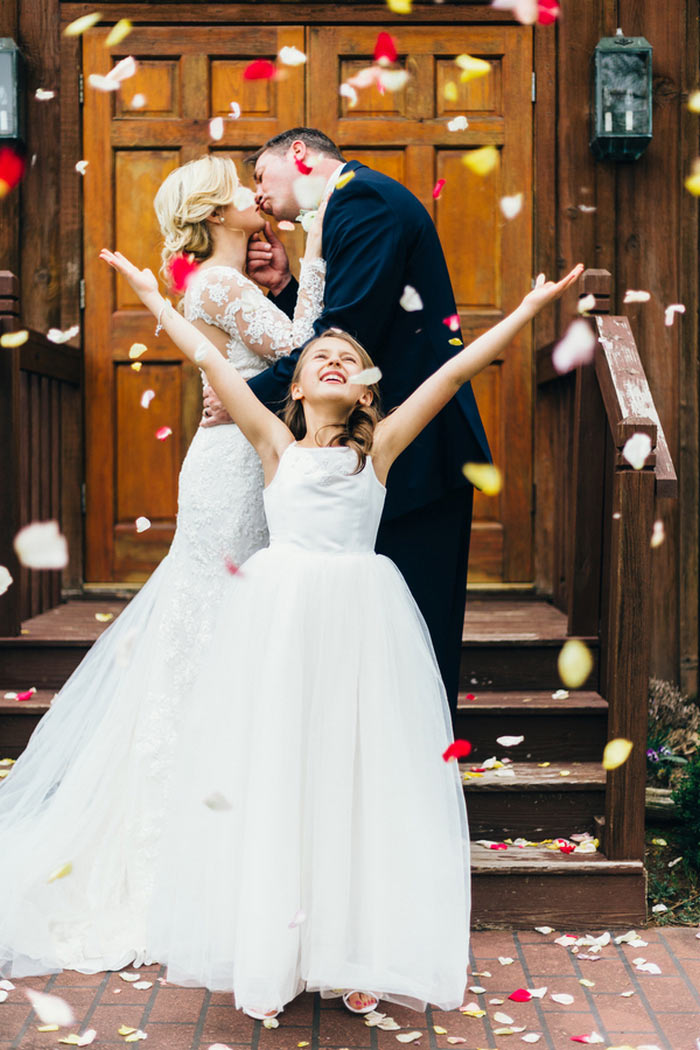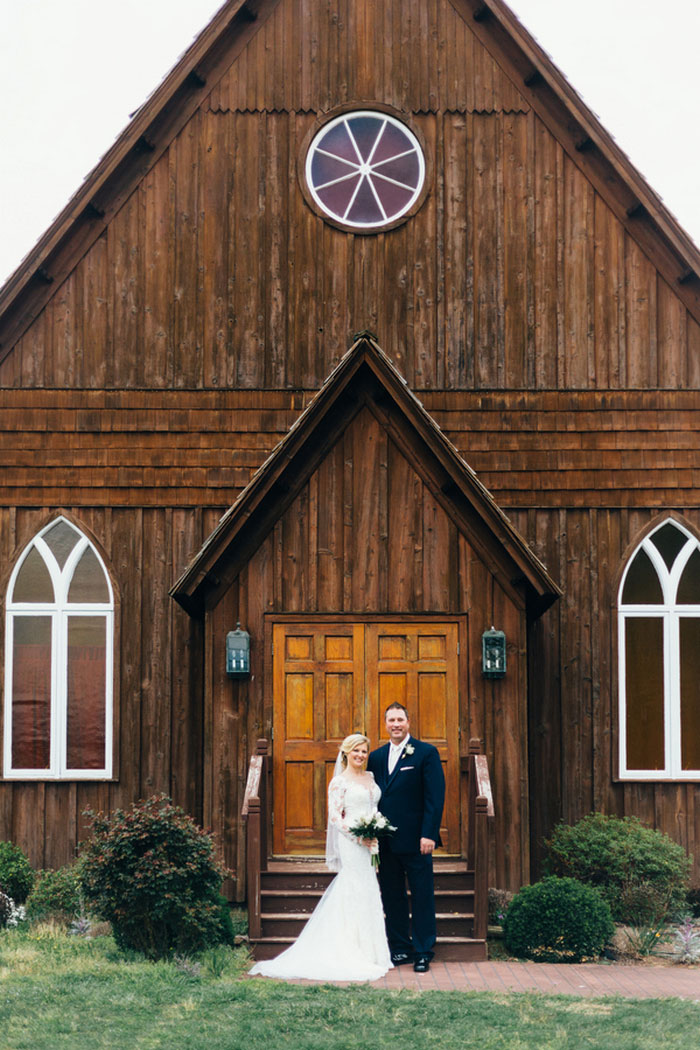 What was the best thing about having an intimate wedding?
The best thing about having an intimate wedding is knowing those that are surrounding you on that very special day all know your story and your hearts. They have laughed and cried with you over the years and are geared up to celebrate the start of your new life together. You can feel the love and support surrounding you and the blessing God has poured out on you. It was neat keeping everything local and including family in the ceremony as well.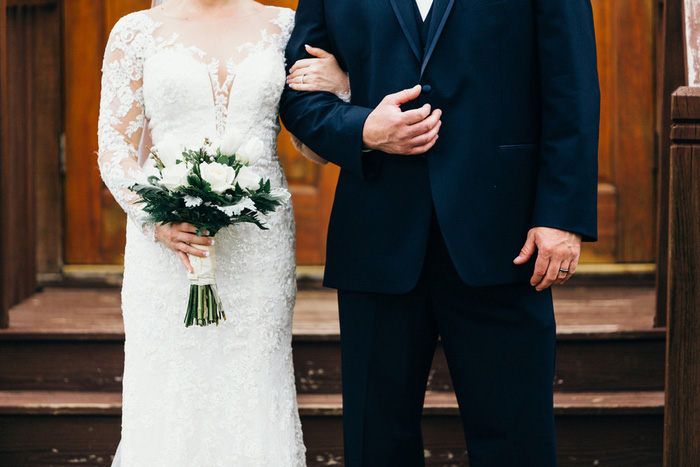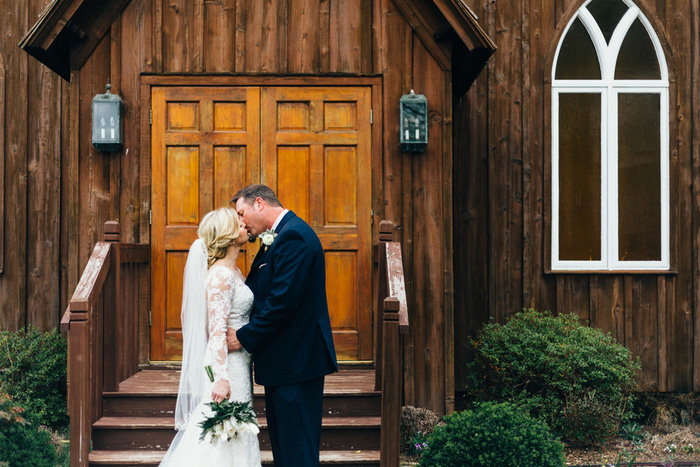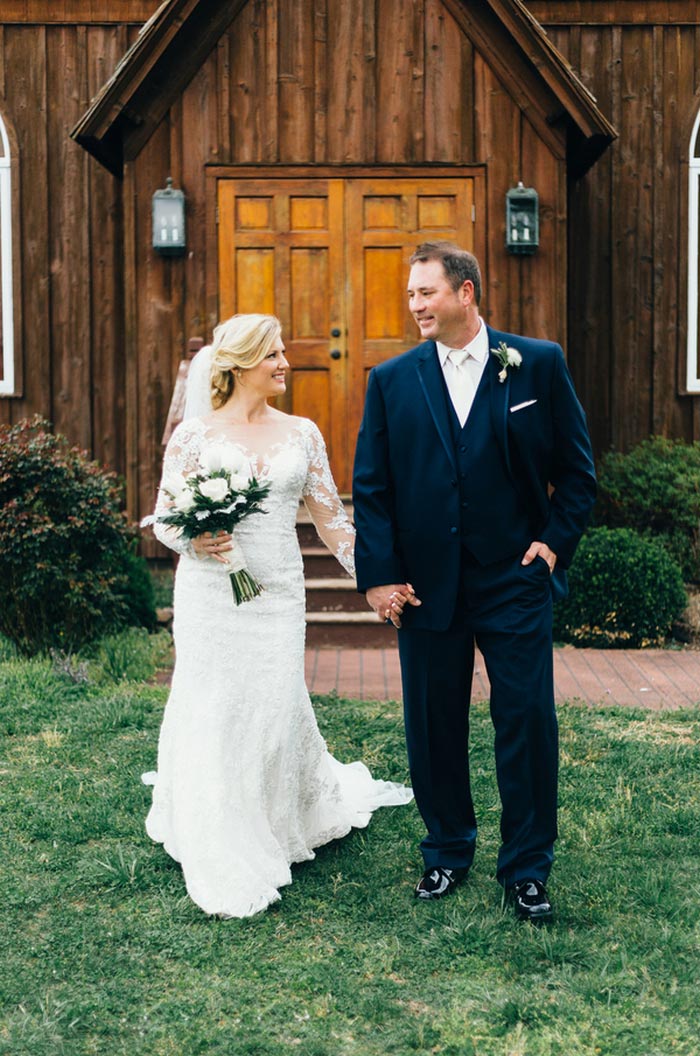 What advice do you have for couples who are considering an intimate wedding?
Keeping it intimate made the day more special and memorable for me. I had the best time from start to finish with no worries. You can focus your time and energy and budget on things that mean a lot to you and your husband. It feels real and not like you are putting on a show or a party for others. You are planning a ceremony and a party for you to enjoy and remember.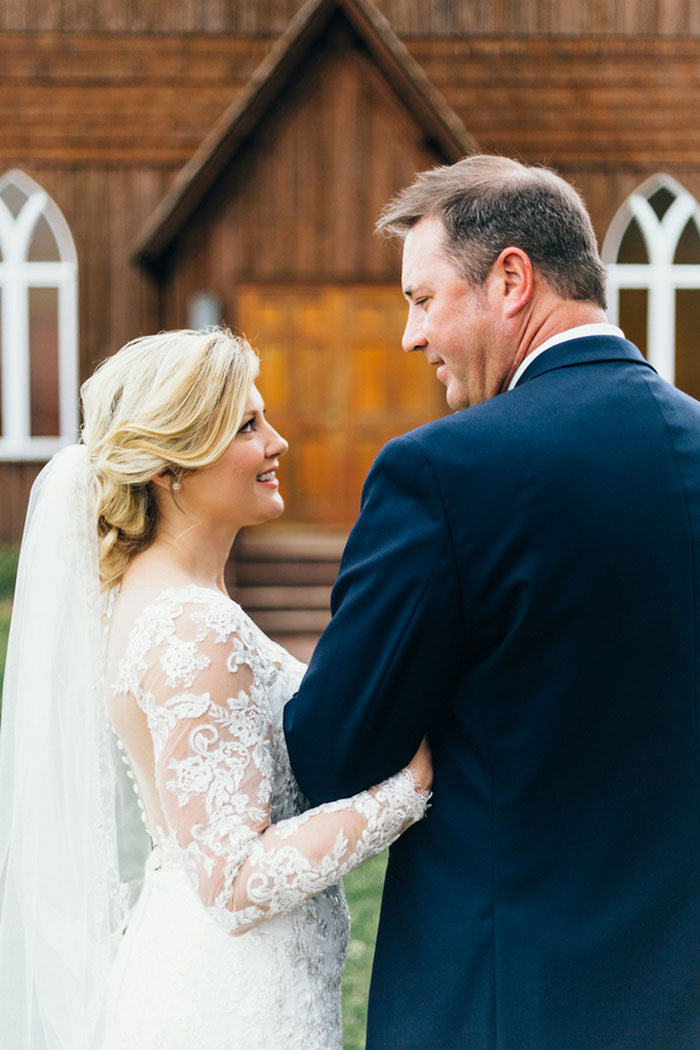 Vendors:
Photography: Erin Morrison Photography
Church: Seventh Day Adventist Church 
Dresses: David's Bridal
Tuxes: Men's Wearhouse 
Reception: Barley's Pizzeria and Taproom 
Cakes: Kupkaties Kupkakes 
Band: Midnight Run
Flowers: Flower Pot 
Hair: Bella Salon 
Invtations: Minted (Online)
Pastor: Marty Stooksbury of Clinton, TN  over Market Street Ministries
Save