Gift giving should be fun, but the unparalleled popularity of the wedding registry, while wonderful and convenient, seems to have taken some of the joy out of the whole gifting process. Why not put the fun back into gift giving with a bridal shower gift theme?
Check out these 8 unique and fabulous bridal shower gift themes:
1. Wine and Dine
Perfect for foodie couples, the Wine and Dine themed bridal shower asks guests to bring the bride-to-be either a bottle (or two) of wine and/or a gift certificate to a local restaurant. Not only will the couple get a great start to their wine collection, but they'll also benefit from some much needed time together while getting a few nights off from cooking.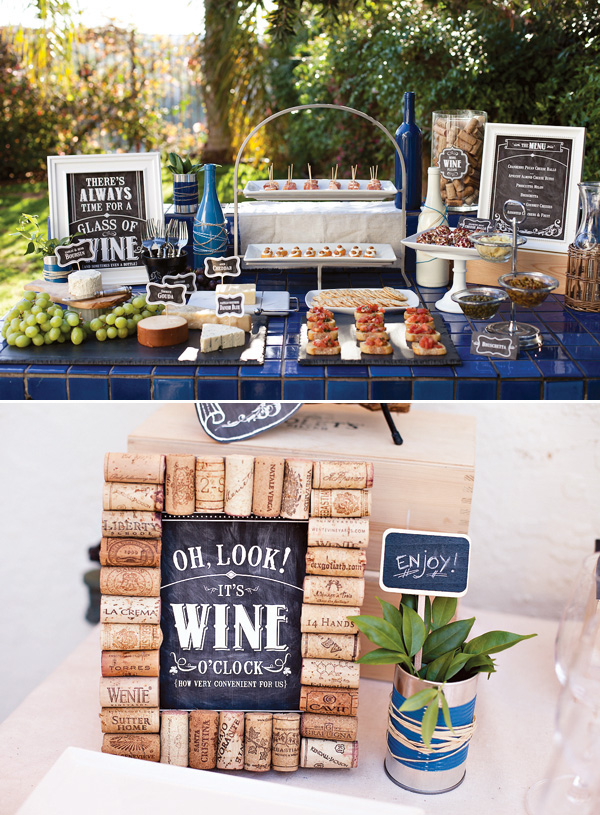 2. Date Night
Like the Wine and Dine theme, the Date Night theme puts the gifting focus onto experiences rather than things. From concert tickets to a basket full of romantic picnic necessities, guests are asked to bring gifts that will create a wonderful date night experience for the bride and groom.
3. Around the World
If the bride-to-be is well traveled, an Around the World theme is a great gift theme option. Similar to the popular "Time of Day" theme, each guest receives a country that the bride has traveled to and must buy a gift based on that country. This theme can also work quite well for couples with a honeymoon registry.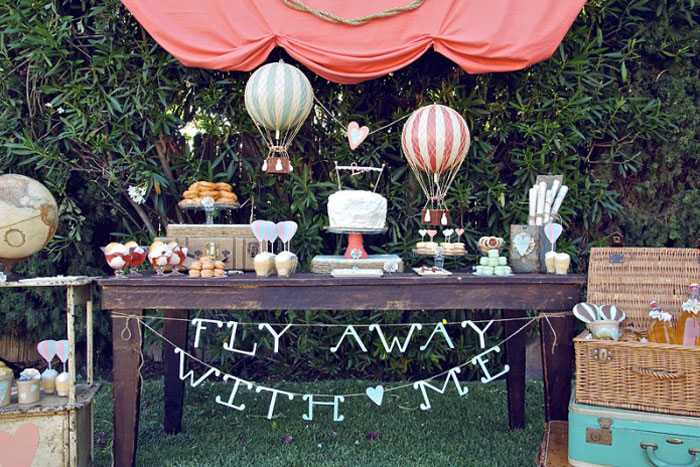 4. His, Hers, and Theirs
More often than not, the groom gets left out when it comes to bridal shower gifts. The His, Hers, and Theirs theme, however, makes sure he gets in on the gift action, as each guest is assigned either "his", "hers", or "theirs" and asked to buy a gift accordingly.
5. Recipe for Love
A wonderful theme on its own or paired with a kitchen gift theme, each guest is asked to email their favourite recipe along with an anecdote or piece of relationship advice; once all the recipes have been collected, they can be compiled into a beautifully bound book for the happy couple. Putting the recipe book together will require some advance planning, but it will be a truly wonderful keepsake for years to come.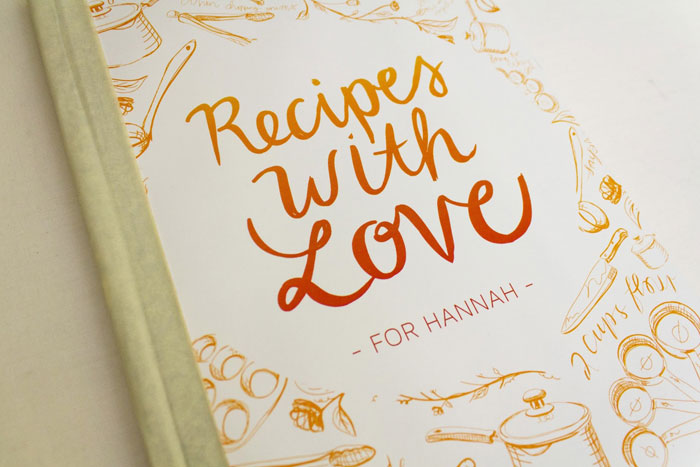 6. Book Club
Bibliophiles looking to start their library collection will love this book themed bridal shower idea where guests each bring their favourite book as a gift. To make it even more special, guests can add a personalized book plate or inscription with a piece of advice for the couple. To avoid duplicates, consider starting a private facebook group where guests can share, in advance, the books they are planning on giving.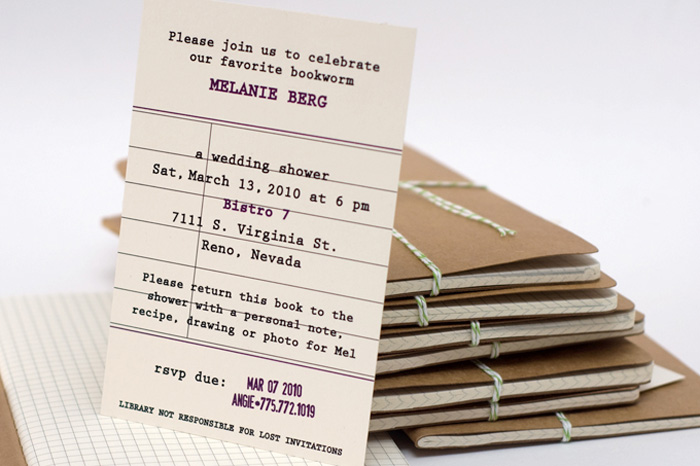 7. First Year Firsts
Couples go through a lot of firsts together throughout marriage, so why not celebrate them with this fun theme where each guests picks a gift based on one those firsts. Some examples of firsts include: first Christmas, first fight, first vacation, etc. In order  to come up with a different "first" for each guest, you might need to get a little creative, so don't be afraid to think outside the box!
8. Giving Back
Some brides prefer to have a no-gifts policy for their bridal shower. Even when this is the case, however, guests will often still want to give or contribute in some way, so why not ask that in place of a gift they make a donation to a charity close to the couple's heart, instead? It's a great way to do something meaningful for the couple and give back to society in some way, at the same time.
Photo one: Hostess with the Mostess; Photo two: amyatlas.com; Photo three: bellsandwhistlesstationery.blogspot.ca; Photo four: angieallen.com