Despite what they say about everything being bigger in Texas, Allison and Cameron decided to keep things small when it came to their wedding day in the Lone Star State. With just their children, their families, and their closest friends in attendance, the couple exchanged their vows in a heartfelt outdoor ceremony before celebrating with a fun-filled barn reception. And while they may have gone small with the guest list, like true Texans, they went big on everything else!
Special thanks to Allison Jeffers for sharing their special day with us.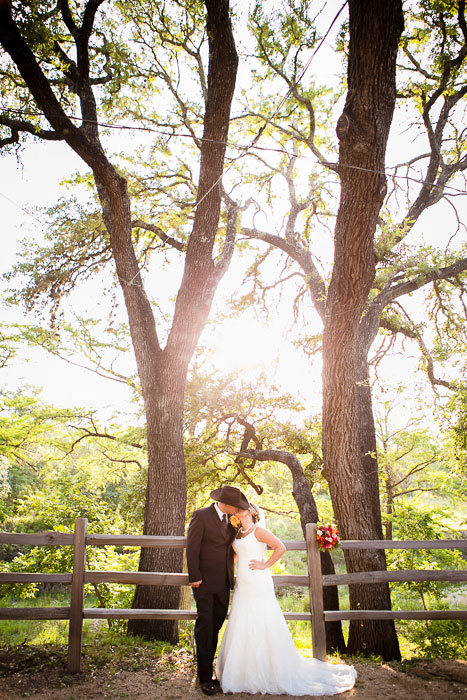 Allison, 25 & Cameron, 37
Sisterdale, TX
Wedding Date: June 27, 2014
Number of Guests: 20
Wedding Cost: $17,000
Wedding Ceremony Location: Sisterdale Dancehall, Sisterdale, TX
Wedding Reception Location: Sisterdale Dancehall, Sisterdale, TX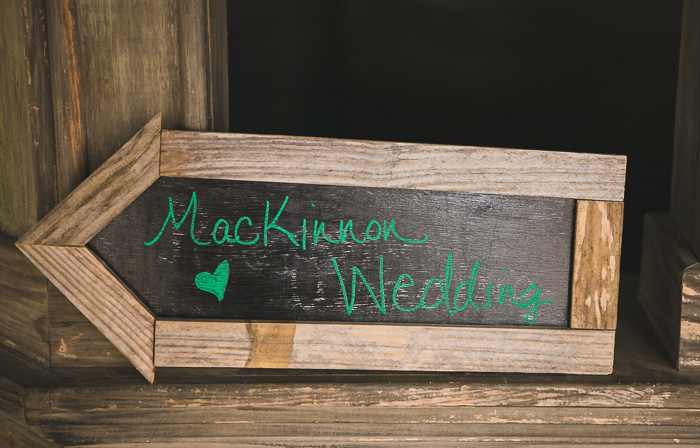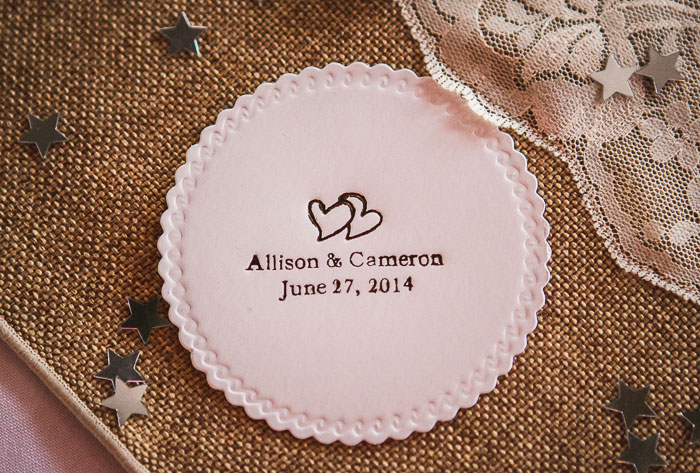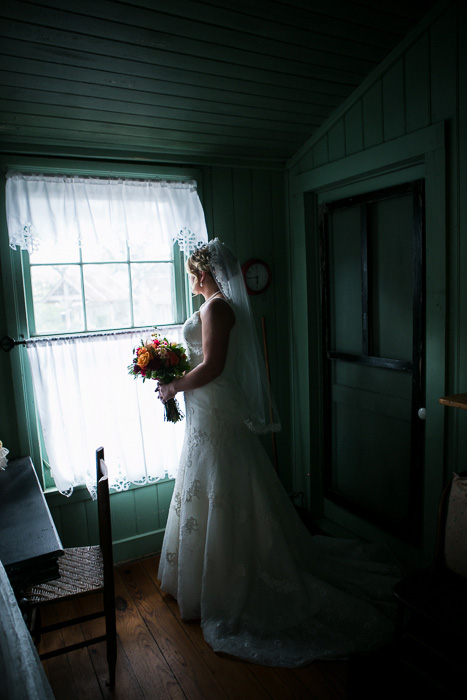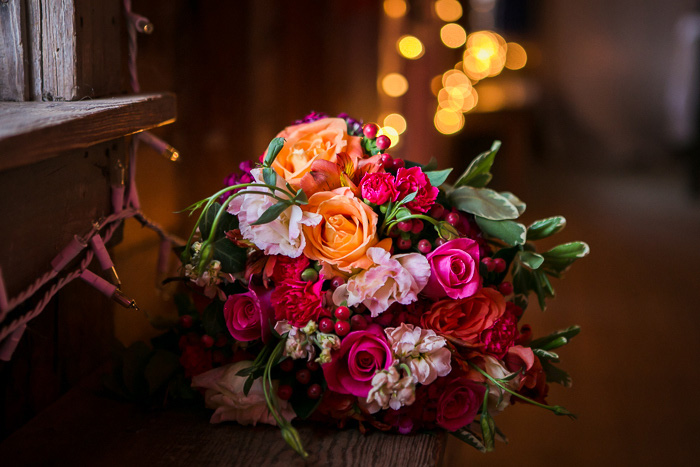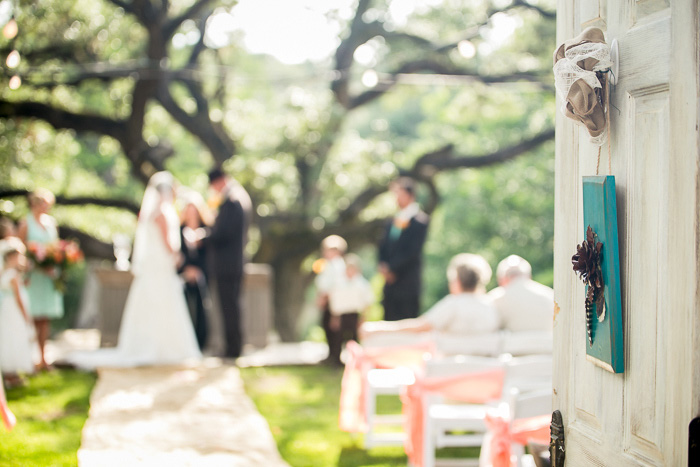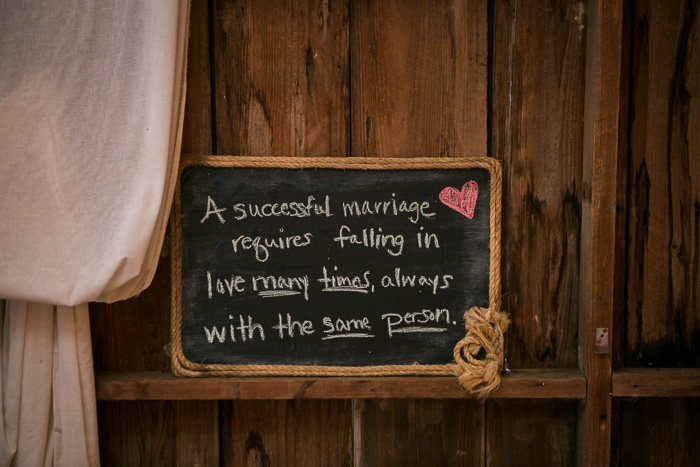 Why did you have an intimate wedding?
This was the second wedding for both of us and we both have children from our first marriages. We wanted it to be small and intimate and mostly just include the children and our close families and friends.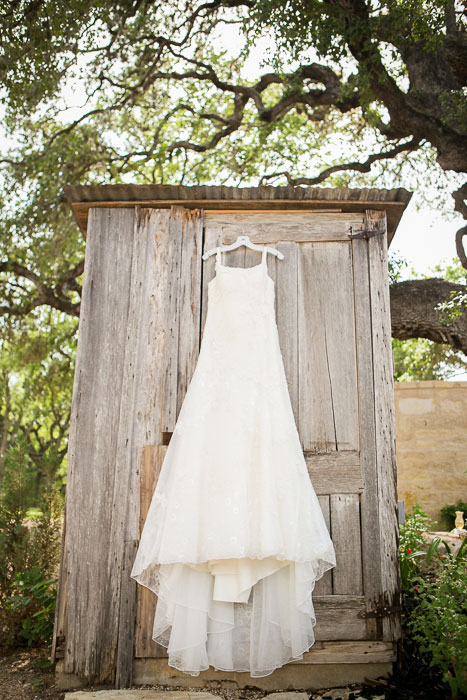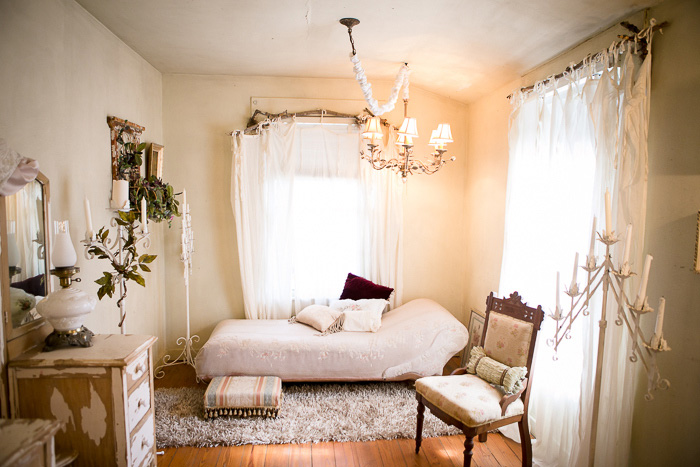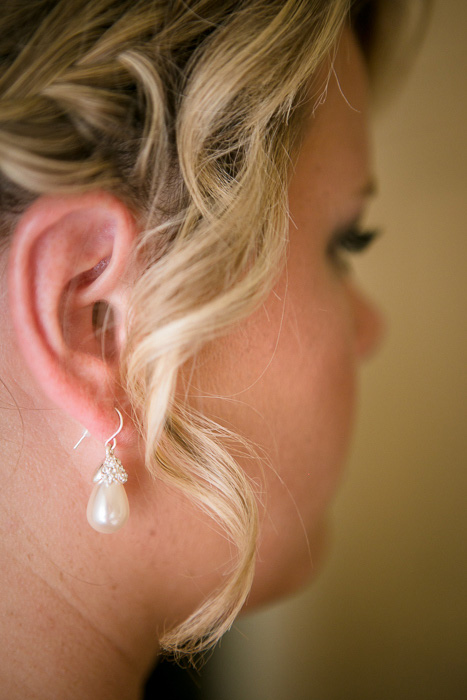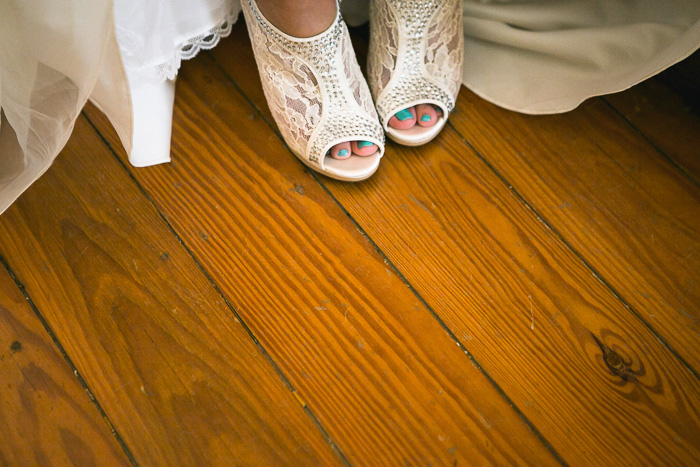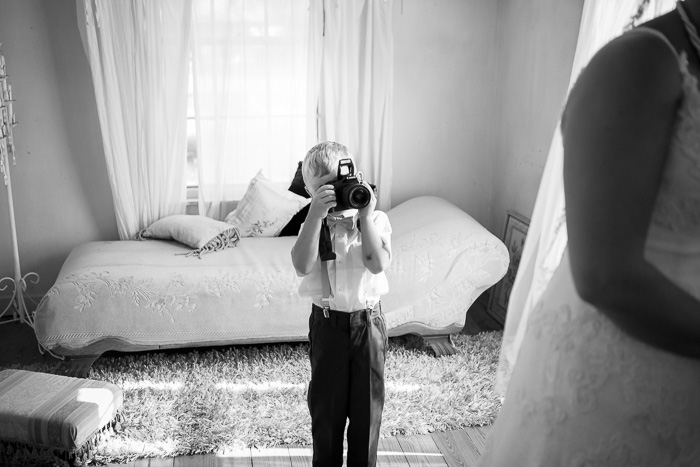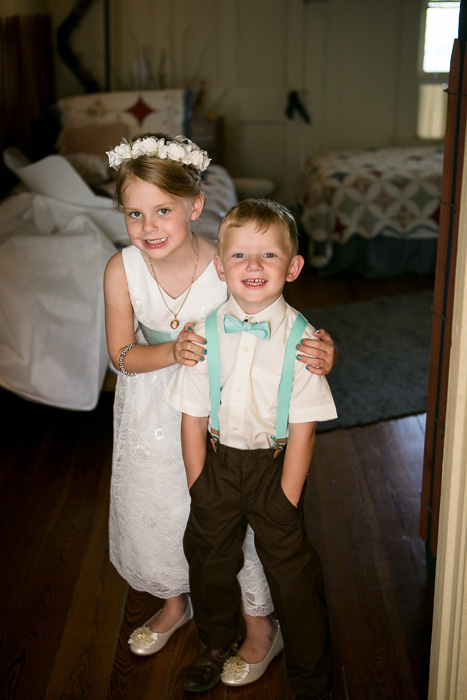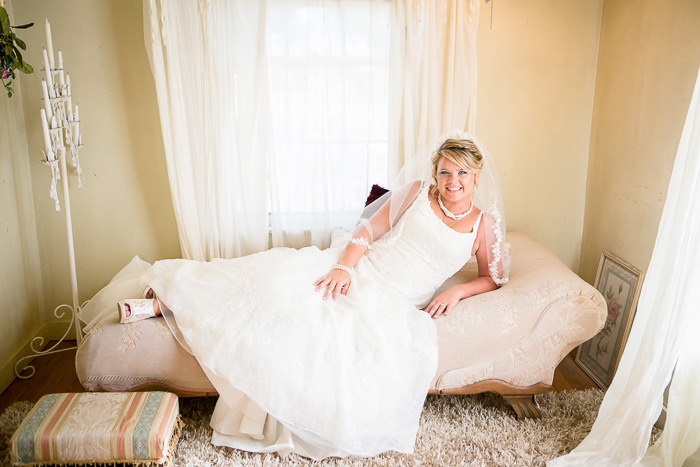 What are some of the challenges that you faced planning an intimate wedding?
Finding vendors that will cater to smaller weddings; most say 50+ people and we weren't even close to that. And how much money to spend – really how much do you need? We went back and forth on so many things.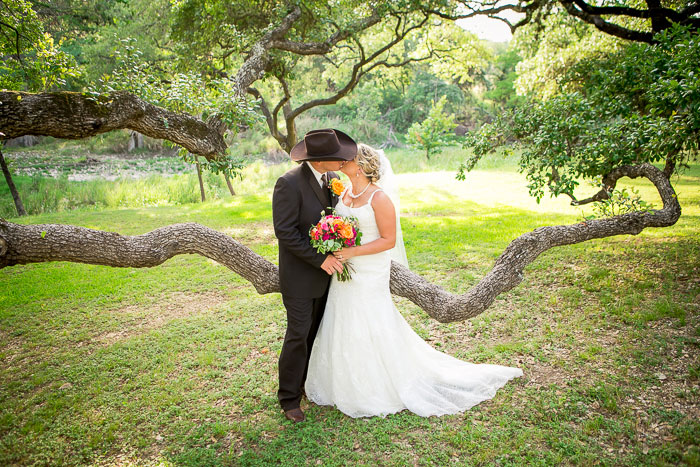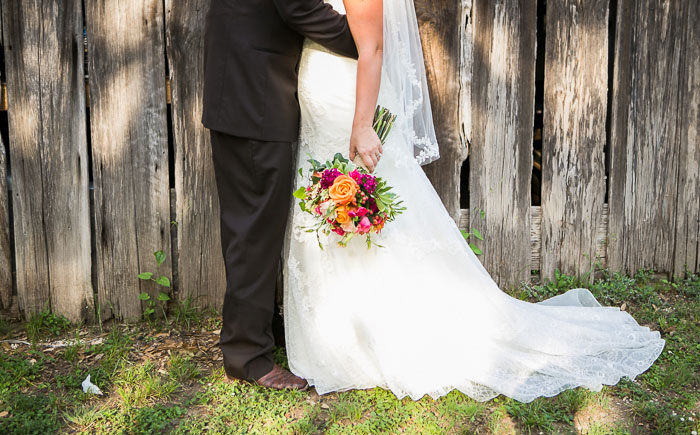 Was it difficult to pare down the guest list?
No, not at all. We knew who we wanted there all along.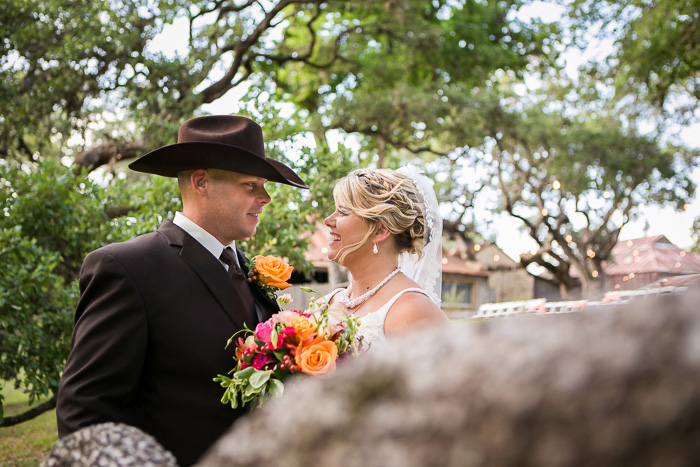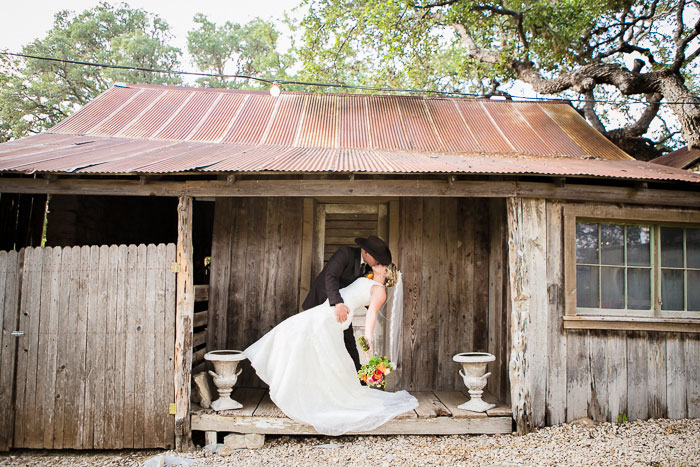 Did you have any 'issues' with the small guest list from friends and family? If so, how did you address them?
No we didn't. Everyone understood our reasons and if they didn't, they didn't express their opinions to us.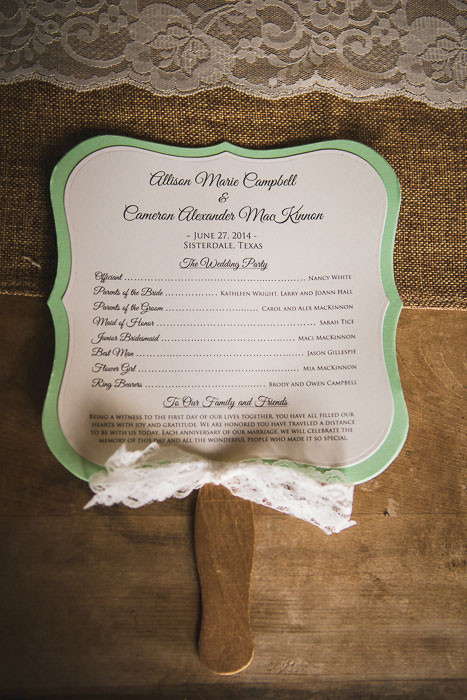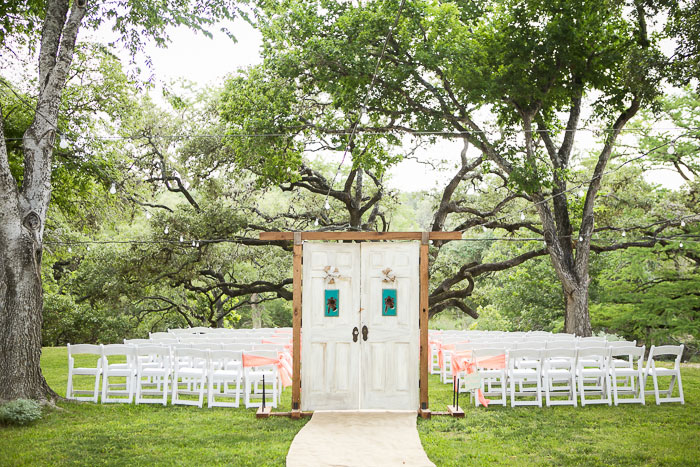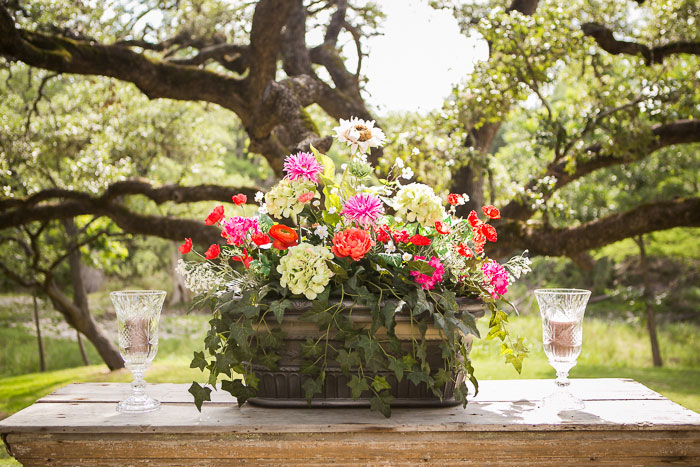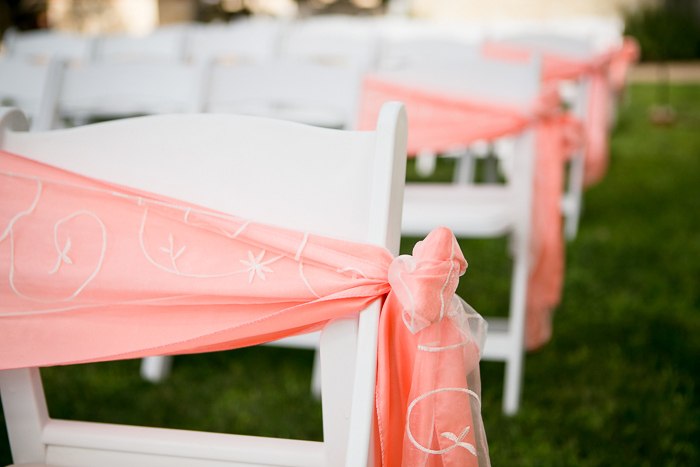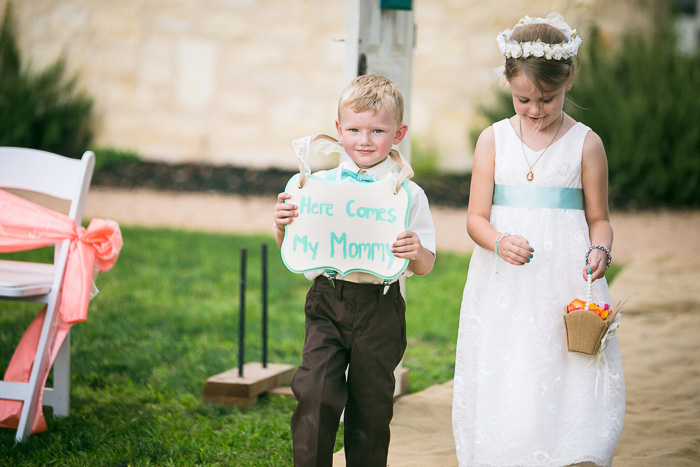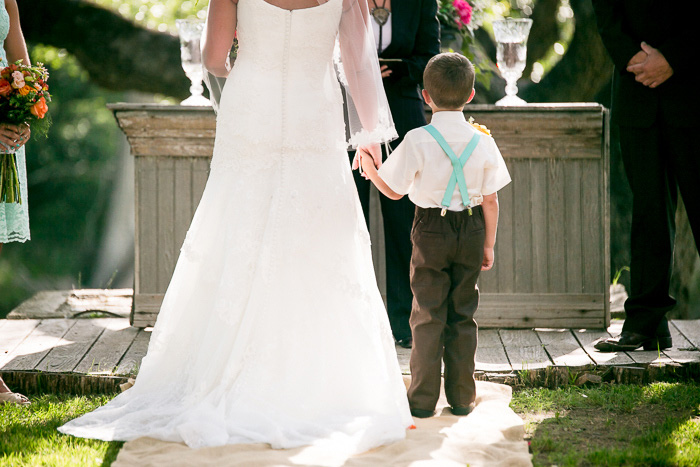 What were the highlights of the ceremony?
We wrote our own vows. It was very romantic and I don't think there was a dry eye there! Also, the heel of one of my shoes broke as I was walking down the aisle. I had to balance myself on one foot the whole time! Then after the ceremony, my husband carried me back down the aisle.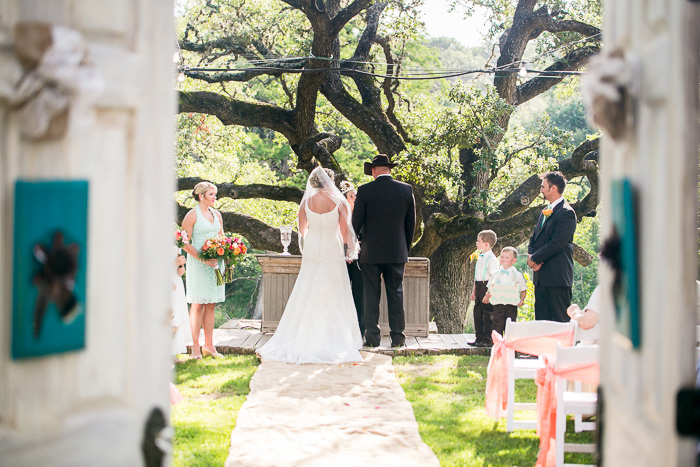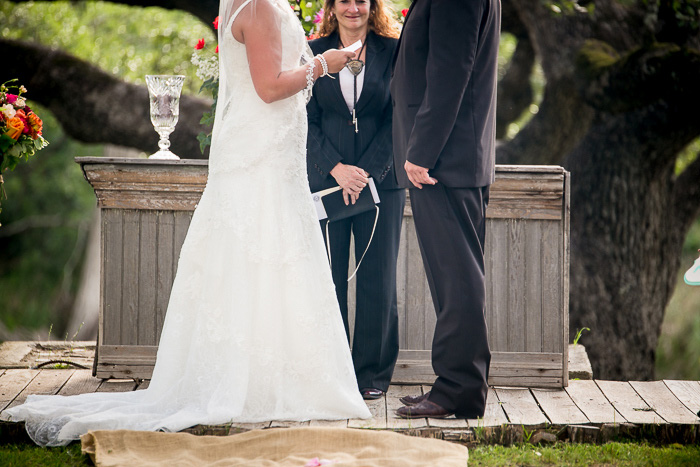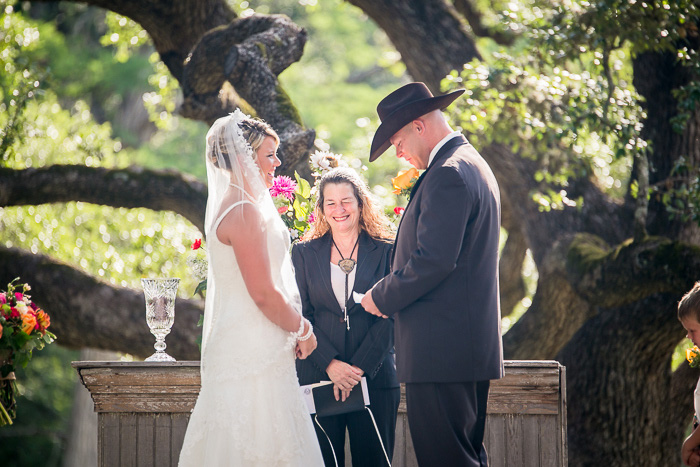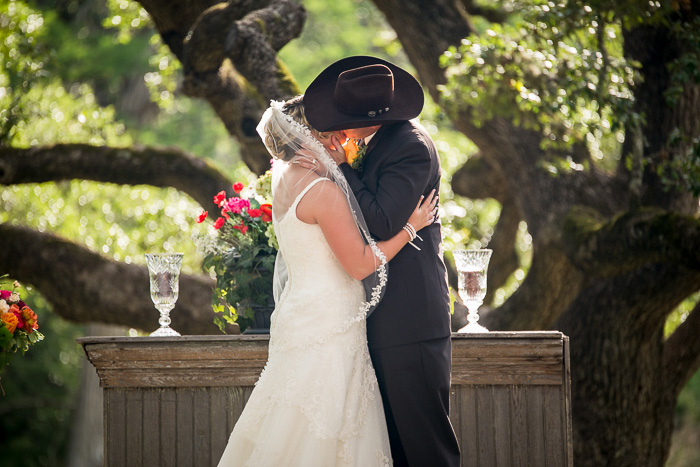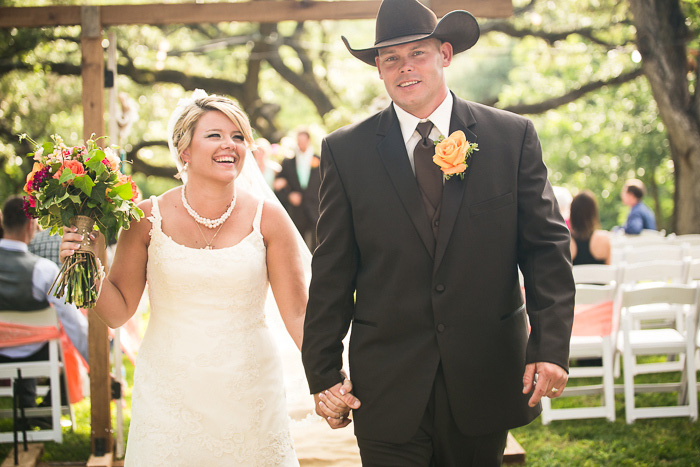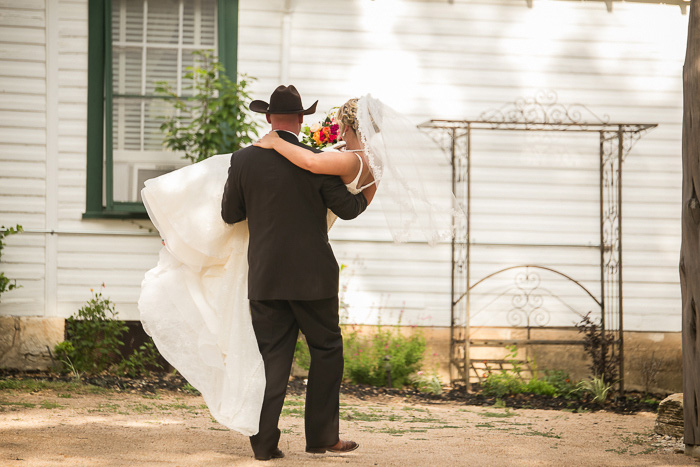 What were the highlights of the reception?
Cameron's daughter Maci, 11, gave a speech about how happy she was to have a new stepmom like me! It was absolutely the sweetest thing ever and made me cry! Also, the chicken dance was a hit with everyone! I think everyone in attendance did that one!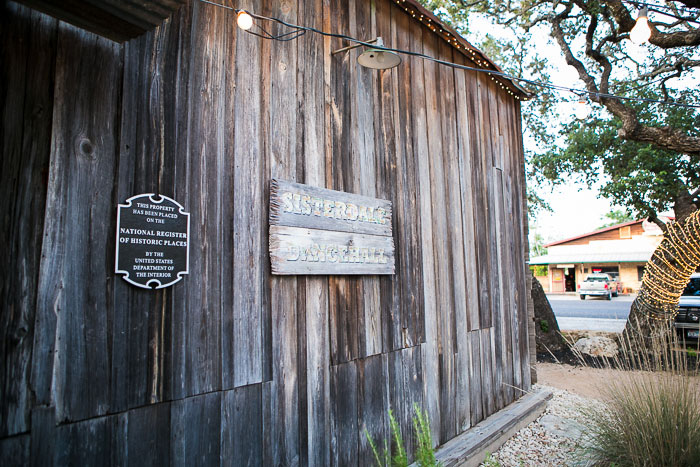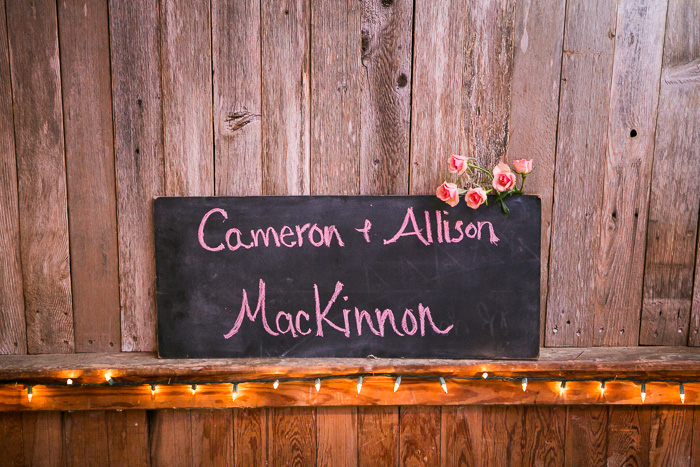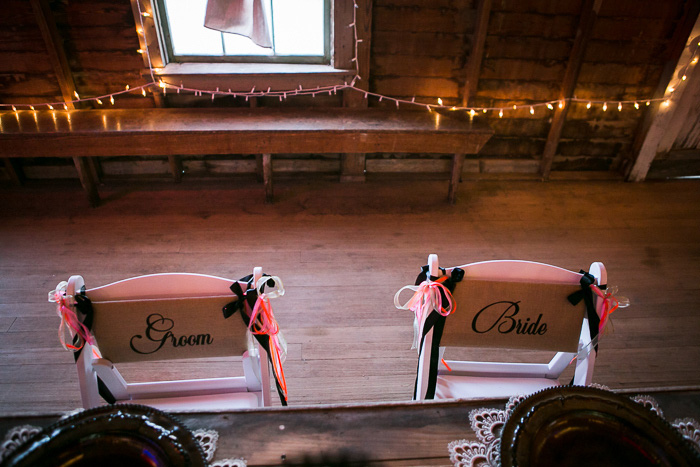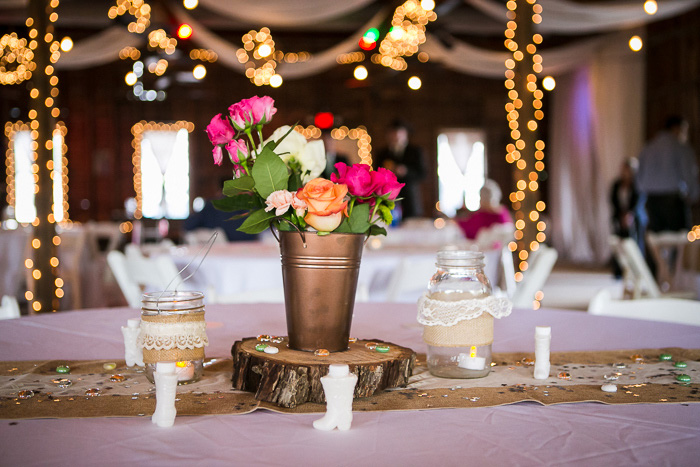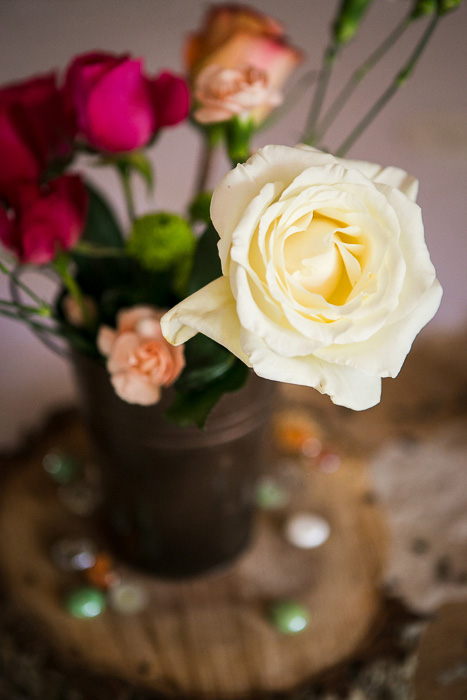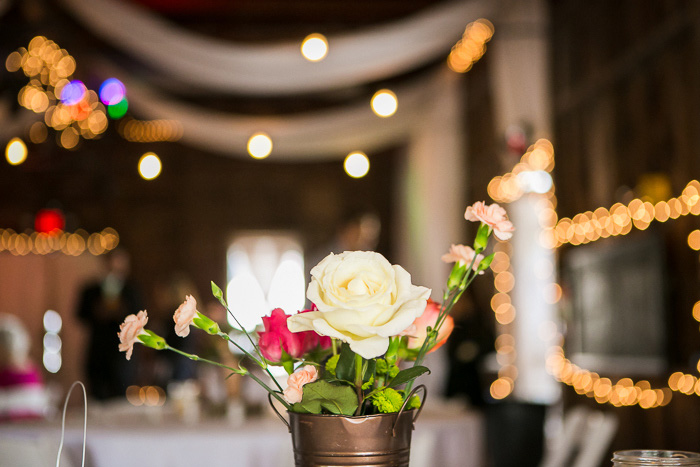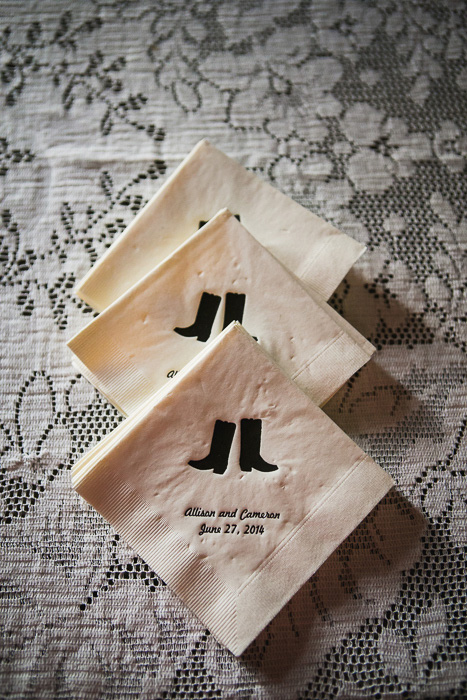 What was the best thing about having an intimate wedding?
It just felt more romantic and special having everyone you love and care about right there sharing your special moment.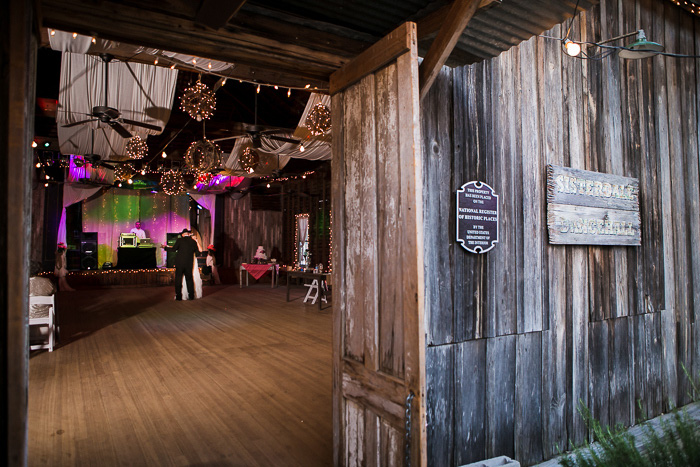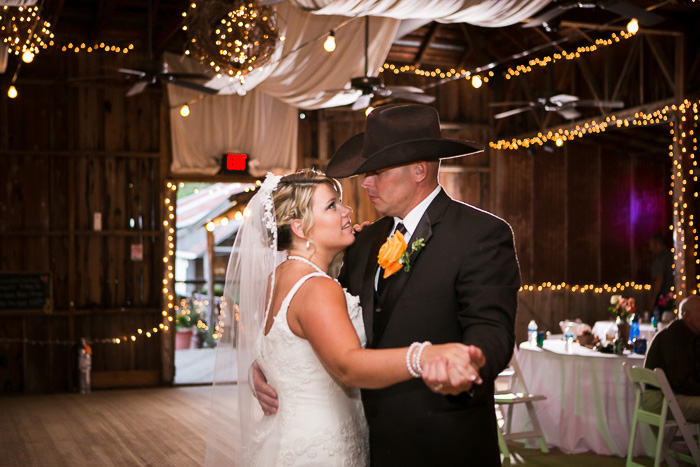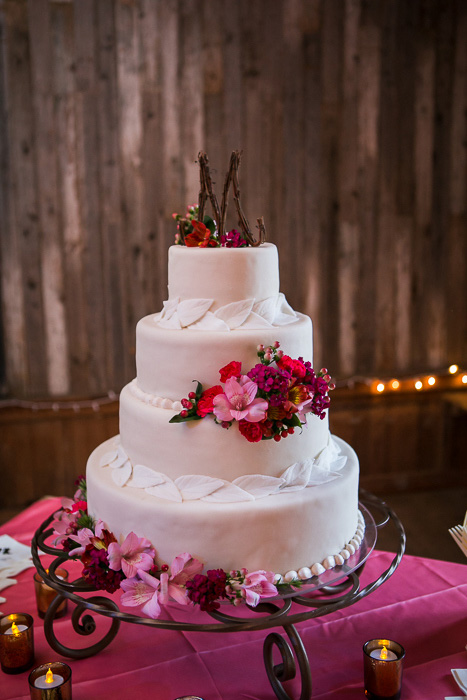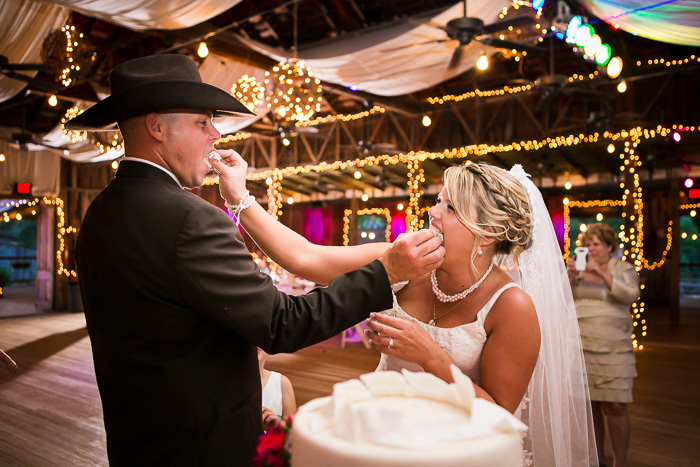 What advice do you have for couples who are considering an intimate wedding?
Don't stress about your guest list and who will or won't be there. It's about you two and your desires. Everything will work out in the end and will be so worth it!!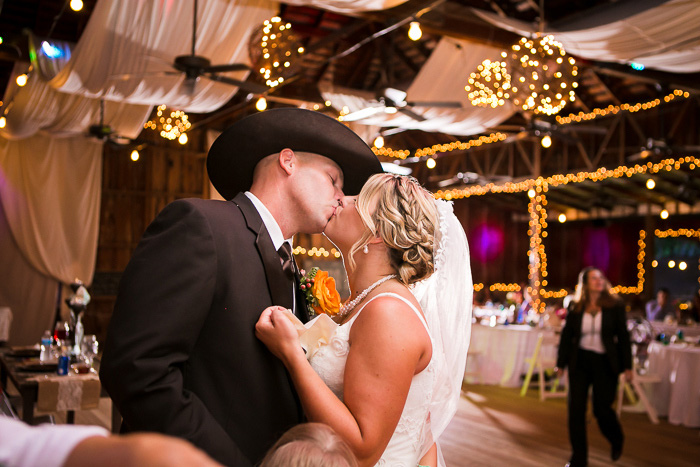 Vendors:
Catering: Fritze's BBQ and Catering
Flowers: The Rose Petal
Cake: Sophie's Bakery
Wedding Gown: David's Bridal
Venue: Sisterdale Dancehall
Photography: Allison Jeffers Wedding Photography