Amy's lifelong dream of getting married on the beach finally came true last September when she and her fiancé Collin exchanged vows by the ocean in an intimate beachfront ceremony in her hometown of Destin, Florida. Along with their family and friends, the couple partied the night away at the Sundestin Beach Resort to celebrate what they both agree was a perfect day!
A huge thank you to N. Barrett Photography for sending along the photos so we could share them with you today!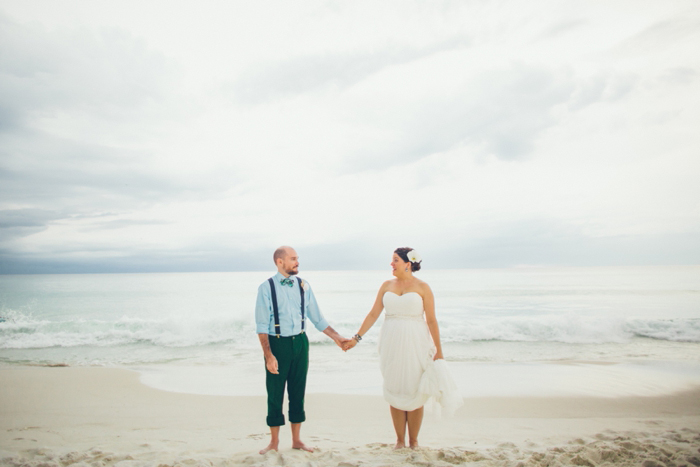 Amy, 33 & Collin, 32
Destin, FL
Wedding Date: September 13, 2014
Number of Guests: 75
Wedding Cost: $15,000
Wedding Ceremony Location: Beach at Sundestin Beach Resort
Wedding Reception Location: Conference room at Sundestin Beach Resort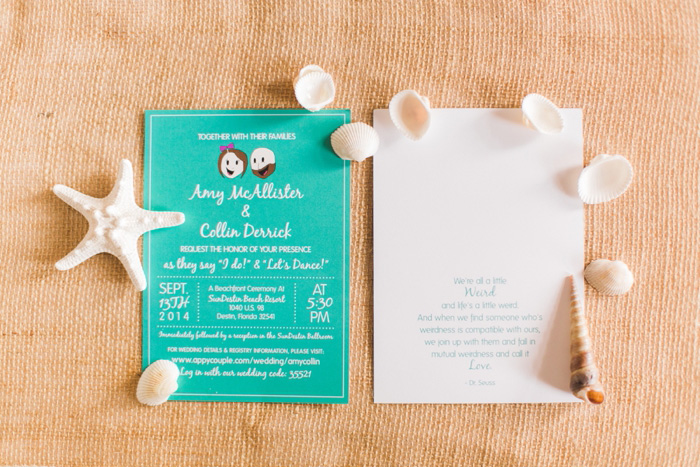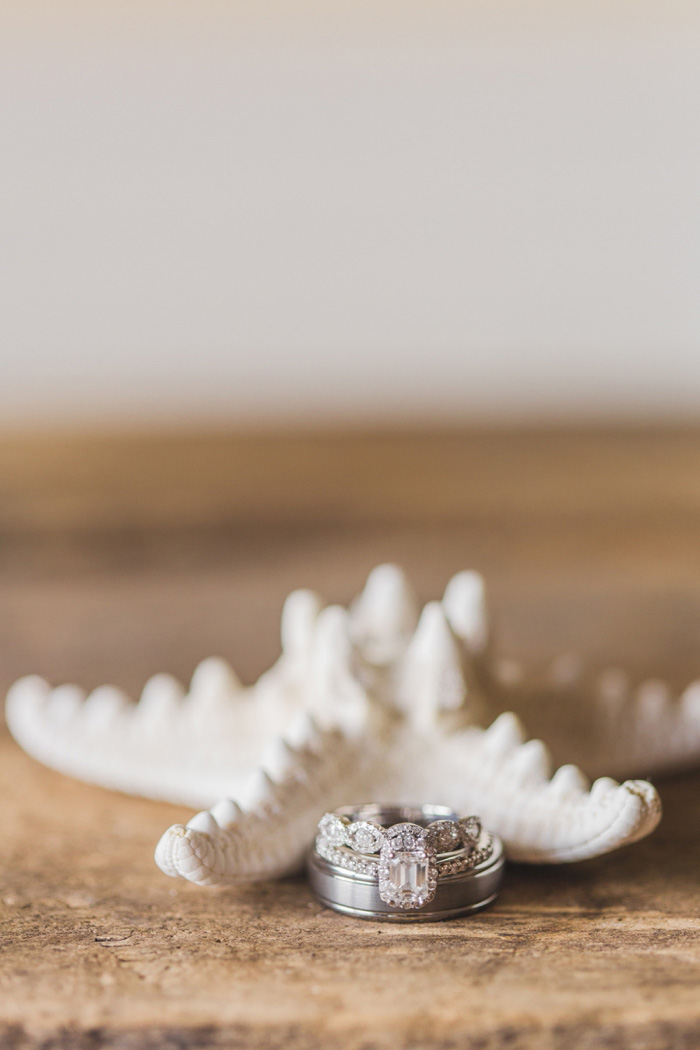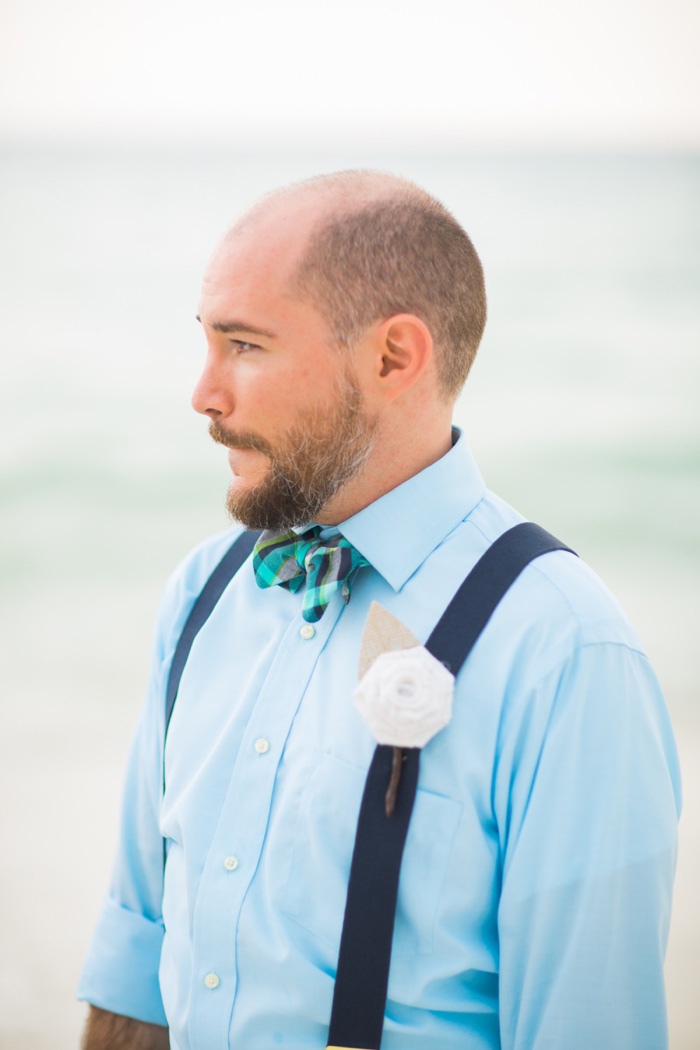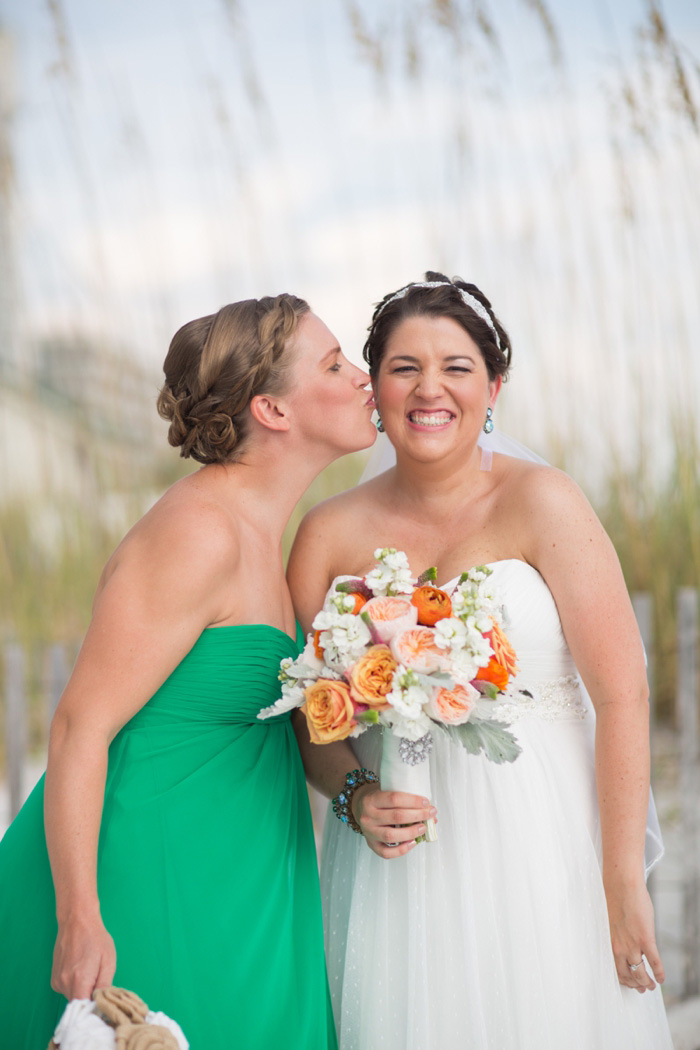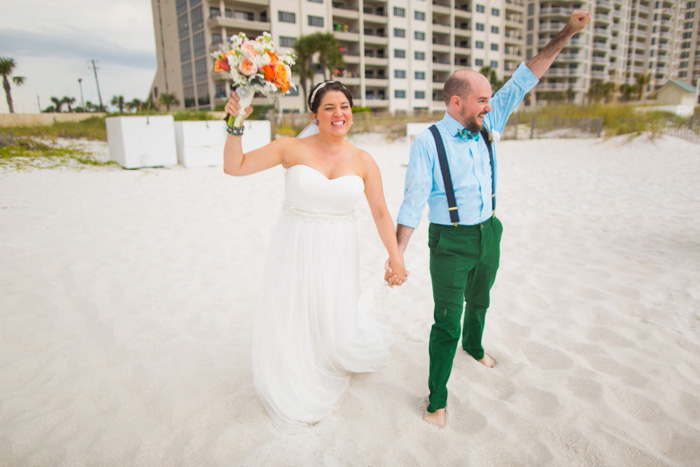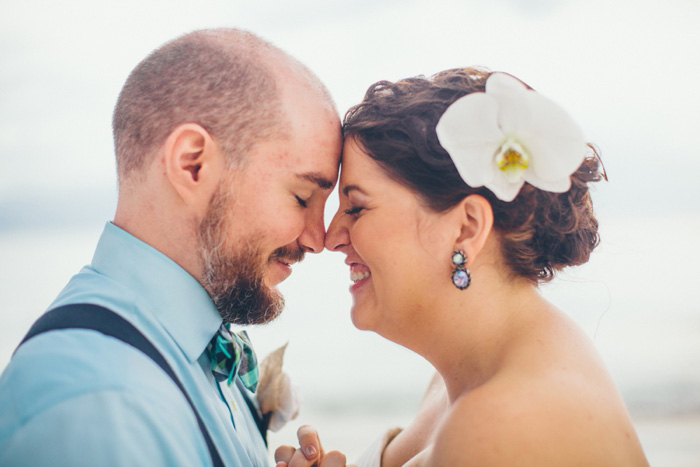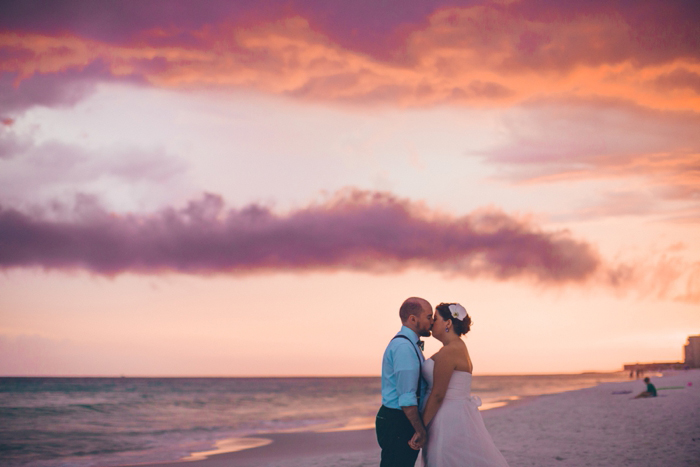 Why did you have an intimate wedding? 
Ever since I was a little girl I dreamed of getting married on the beach. I love more intimate, smaller beach ceremonies. Ours was on the larger scale for an intimate wedding, but it was perfect. Being surrounded by the people we love was one of the best parts of the day.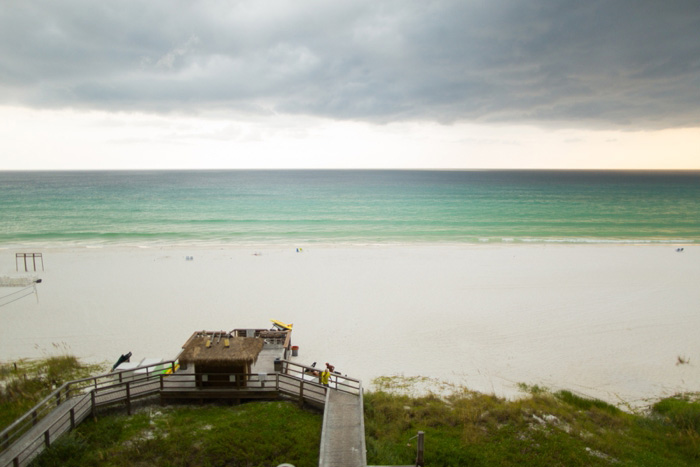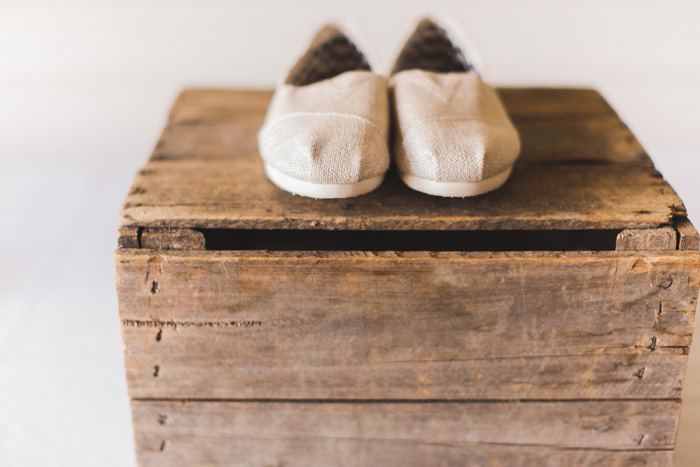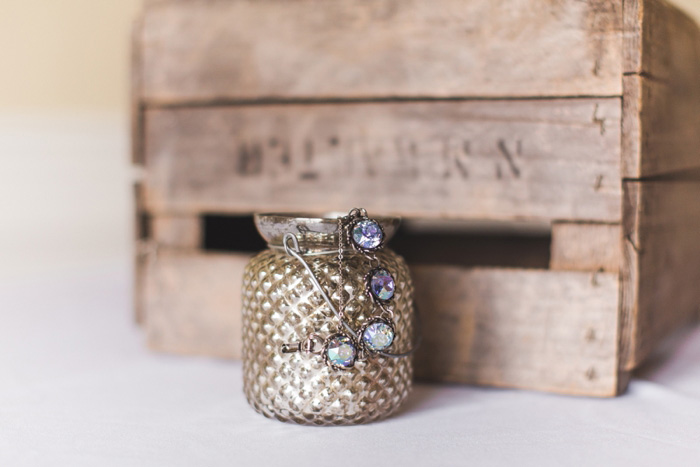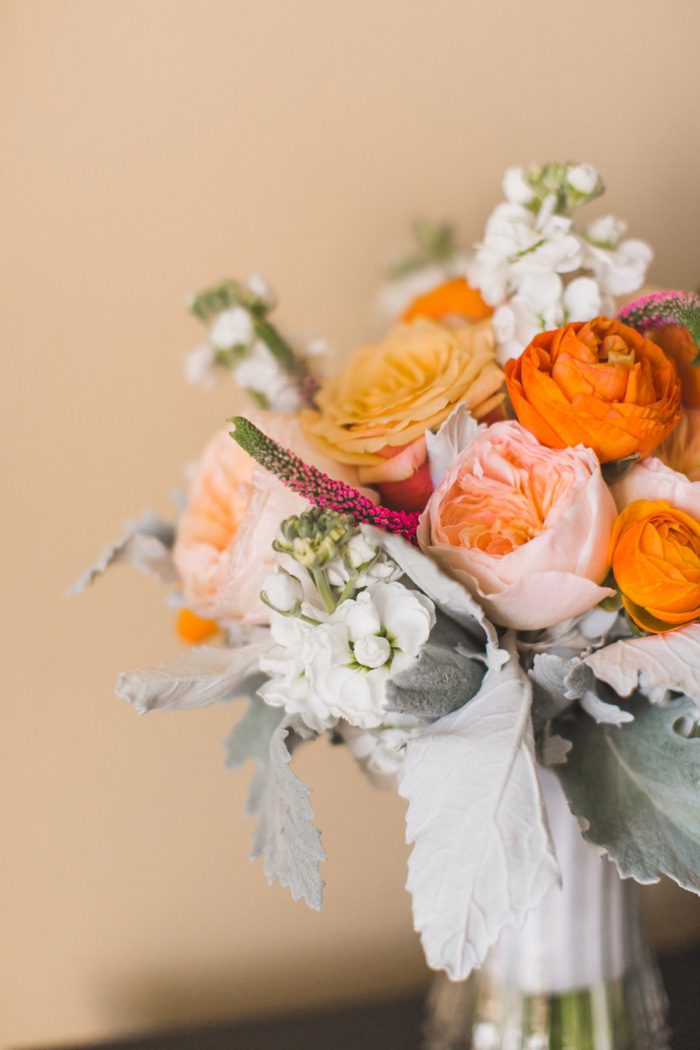 What are some the challenges that you faced planning an intimate wedding? 
The guest list.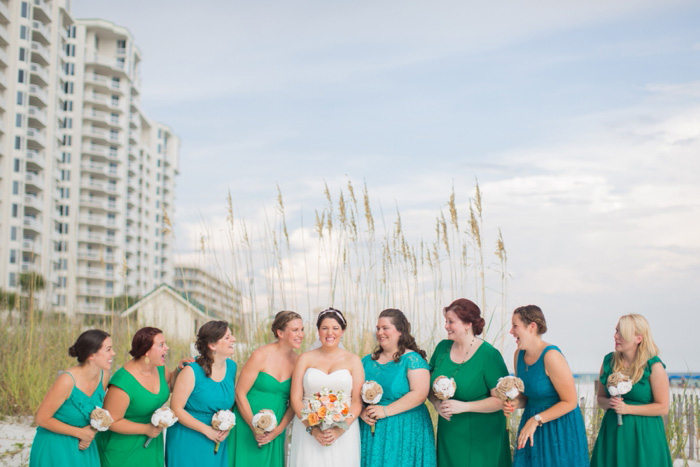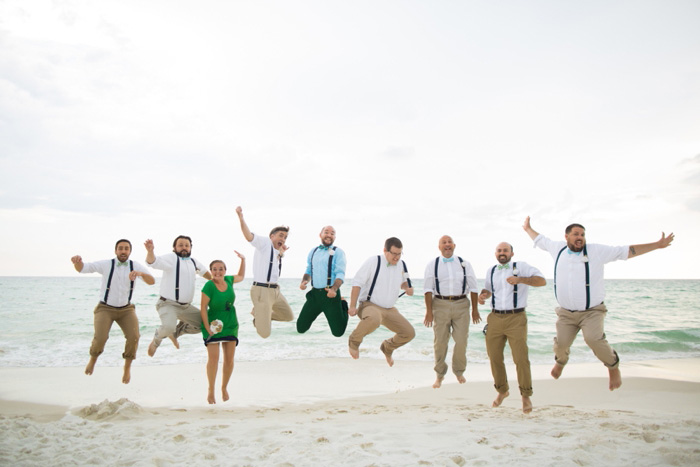 Was it difficult to pare down the guest list? 
YES!! This was one of the hardest parts of planning for me. I have so many special friends from many different seasons of my life and I wanted to invite everyone. Unfortunately, that was not possible. I skipped sending out save-the-dates to save on cost and also because I knew the guest list was going to be very tricky! I did 3 rounds of invites. I had everything very precisely timed and even checked in with friends and family who were late RSVPers. Having an accurate guest count at my cut-off date from round one played into how many people I could invite in round 2 and the same for round 3. Collin thought I was a little kookie for how intense my plan was, but gosh darn it, I was going to invite every person I possibly could! I knew having a destination wedding in Destin would automatically make attendance impossible for some friends since we live in Atlanta, but saying 'I do' on the beach in my hometown has been a dream since I was a little girl.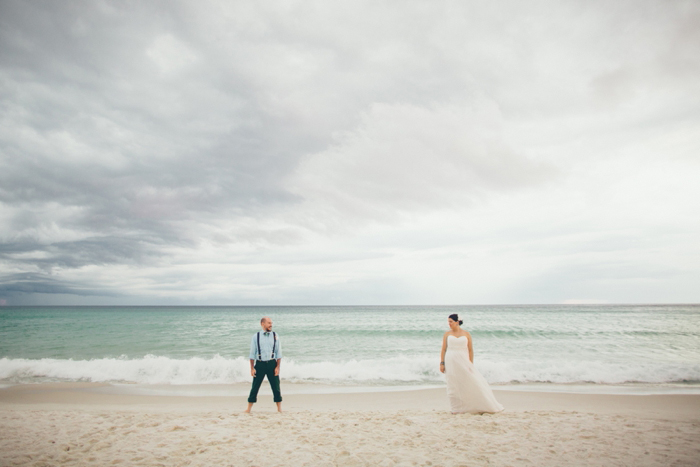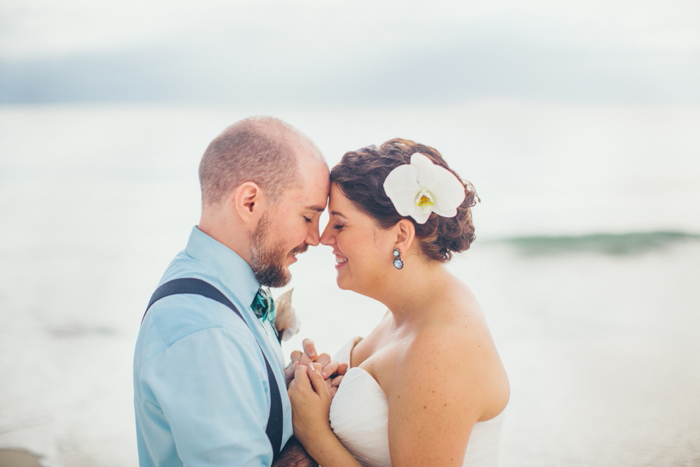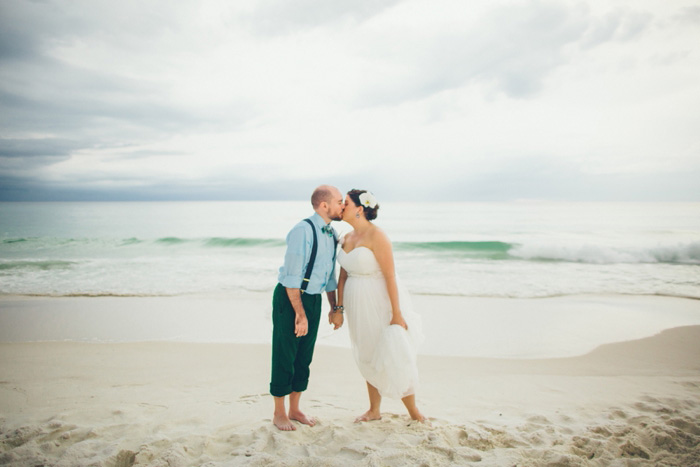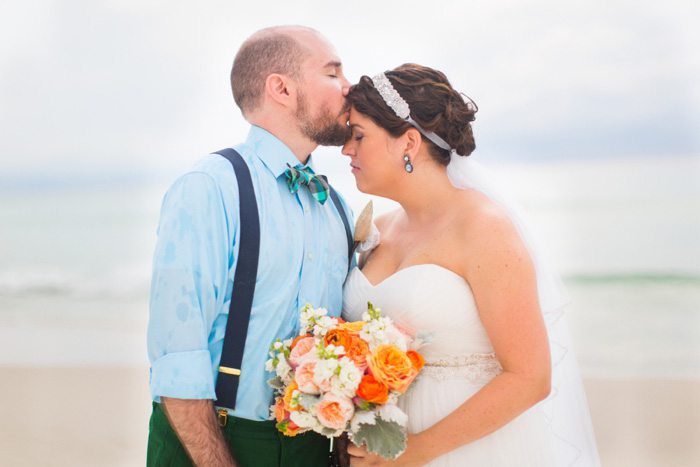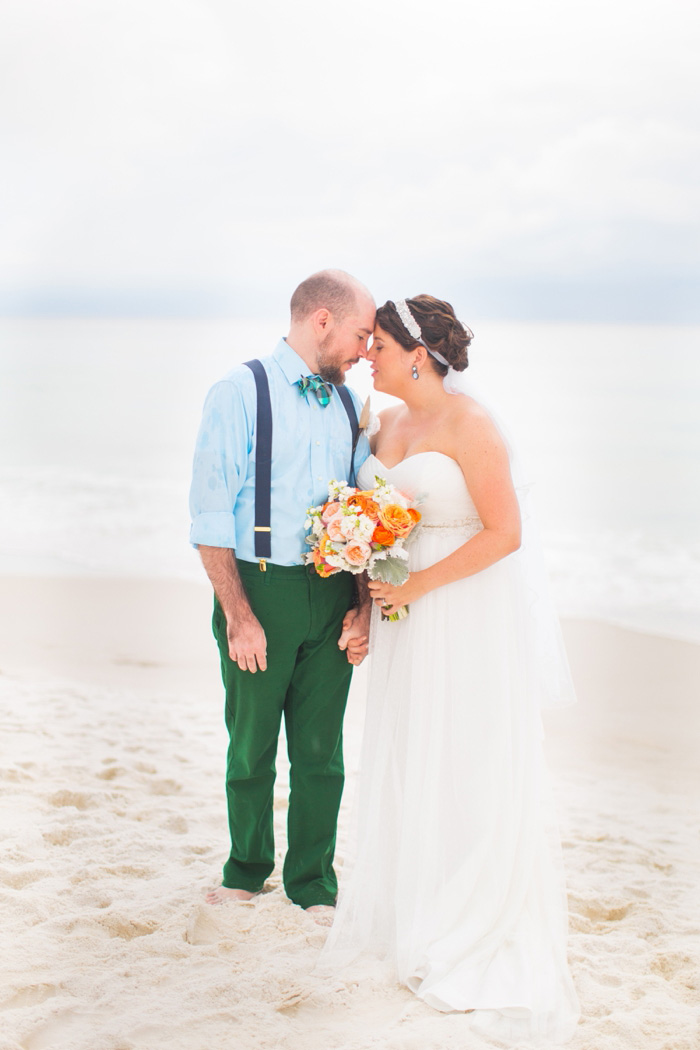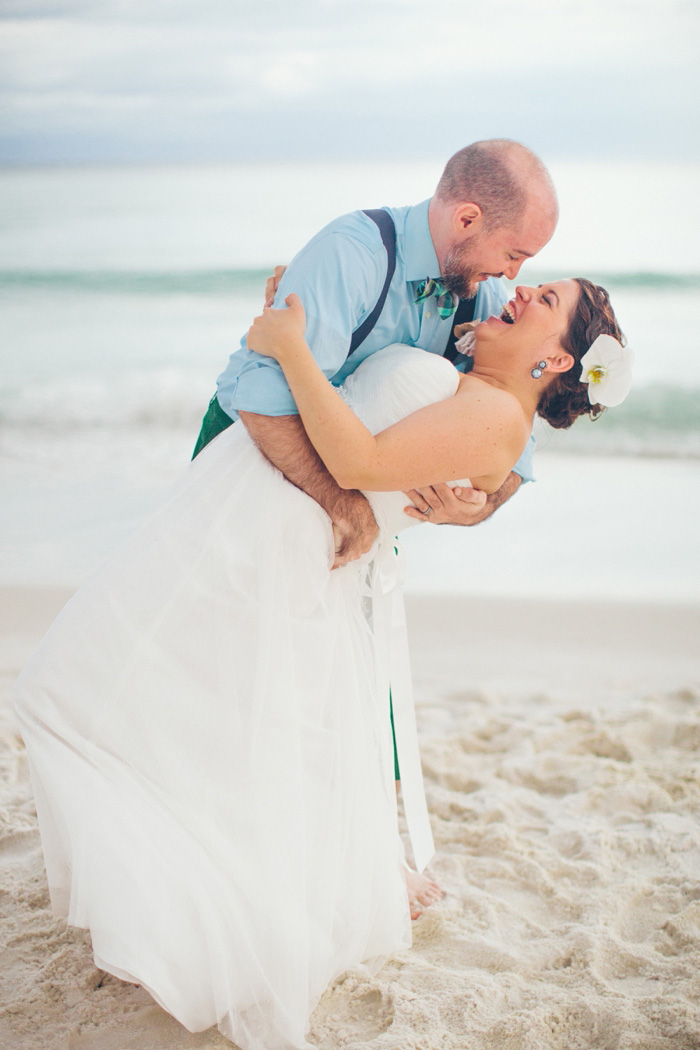 Did you have any 'issues' with the small guest list from friends and family? If so, how did you address them? 
Our families were great at understanding that we could not invite everyone. Unfortunately, we could not invite a lot of distant relatives, but it all worked out. Having a smaller budget and guest list made planning interesting, but we prioritized what was most important for Collin and me, and we both agree it was a perfect day.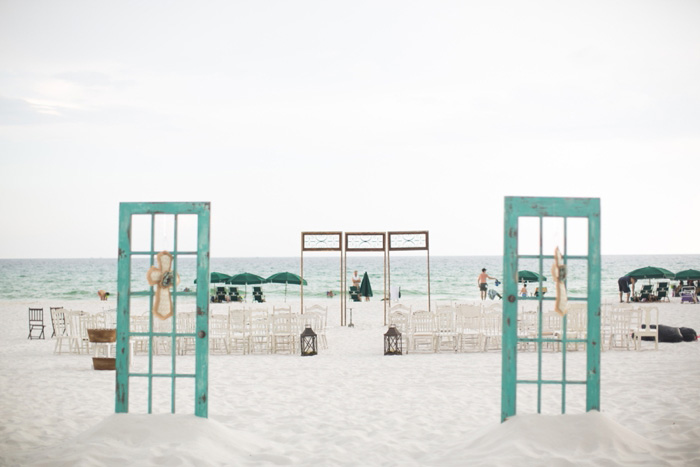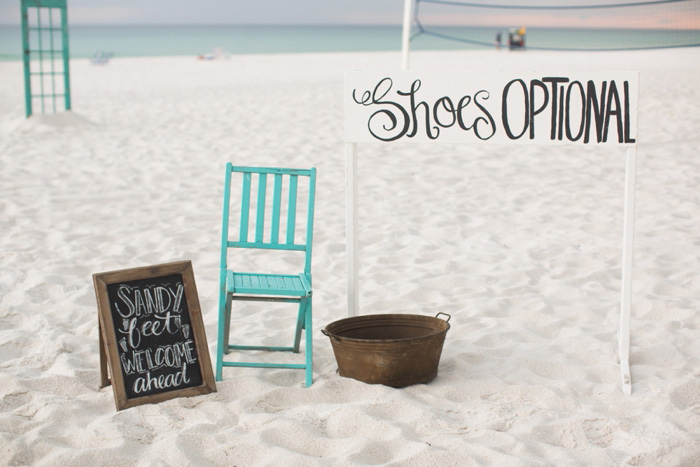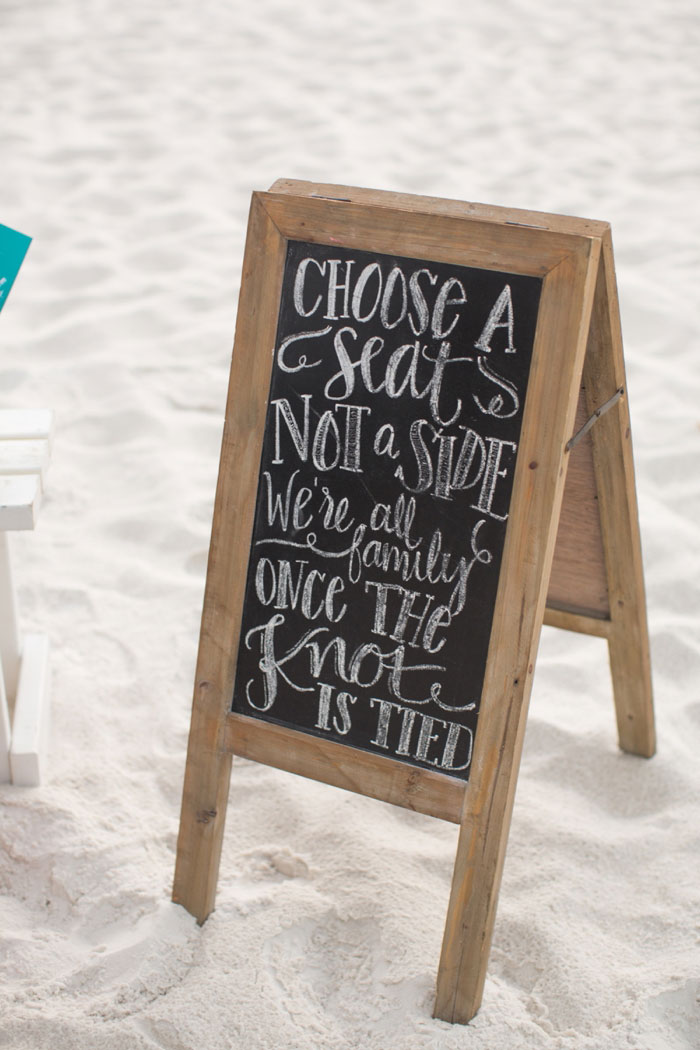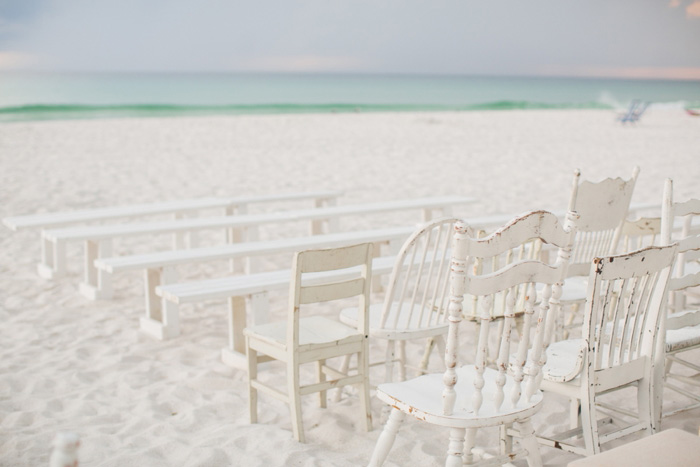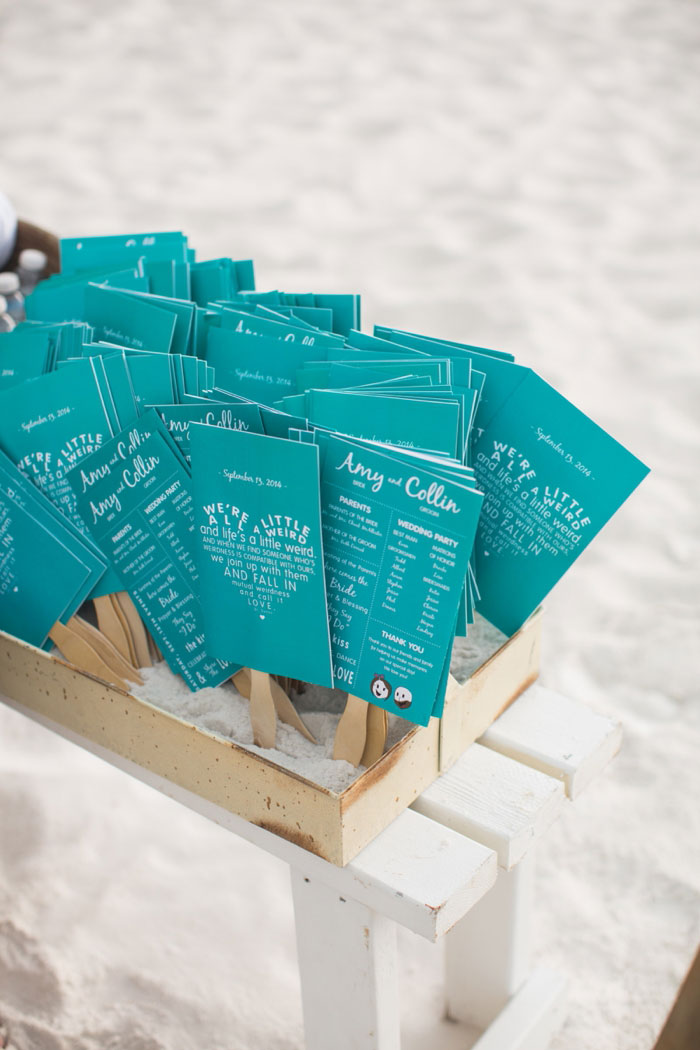 What were the highlights of the ceremony? 
That it didn't rain! Ha. We had to wait out some ghastly storm clouds that showed up right before the wedding. My favorite part of every wedding is seeing the groom's face when he first spots his beloved. I told Natalie she was required to capture that face and she did. Seeing all the joy and love in his eyes was my perfect moment. We also invited our friends and family to come and pray over us before we said 'I do". That moment was so important to both of us. We asked our friends and family to cover us in prayer as we entered into a covenant relationship, and to pray for God to cover our marriage with His truth and love.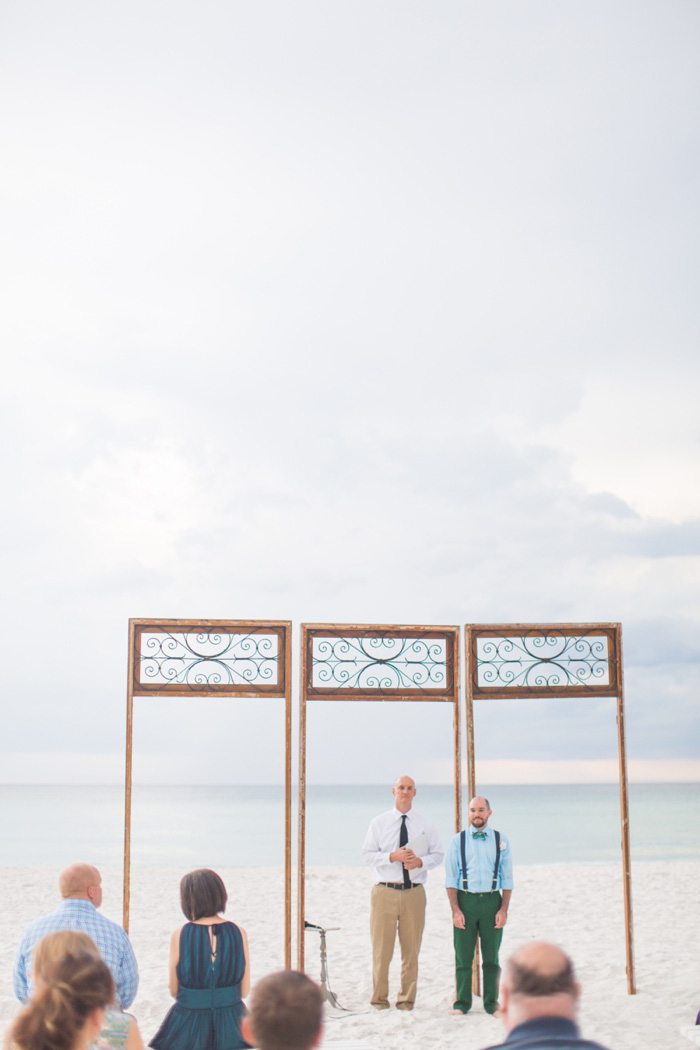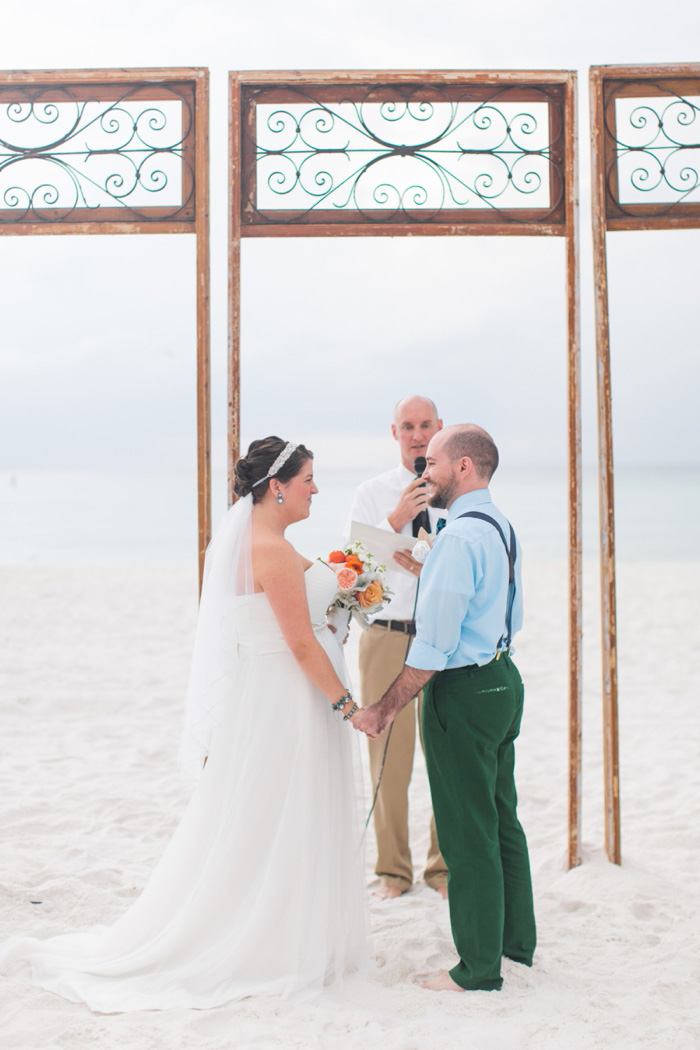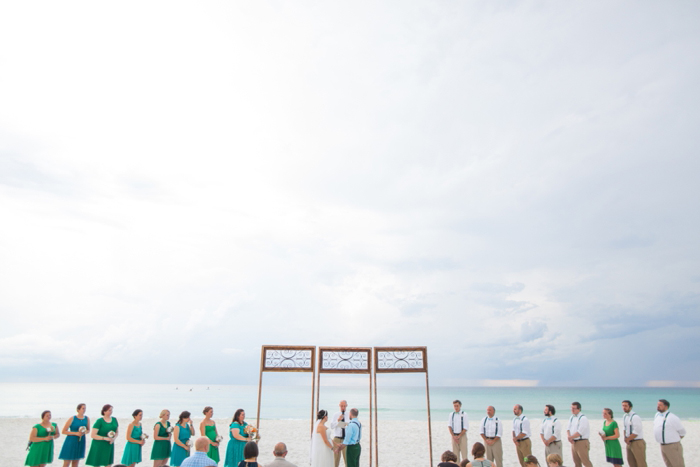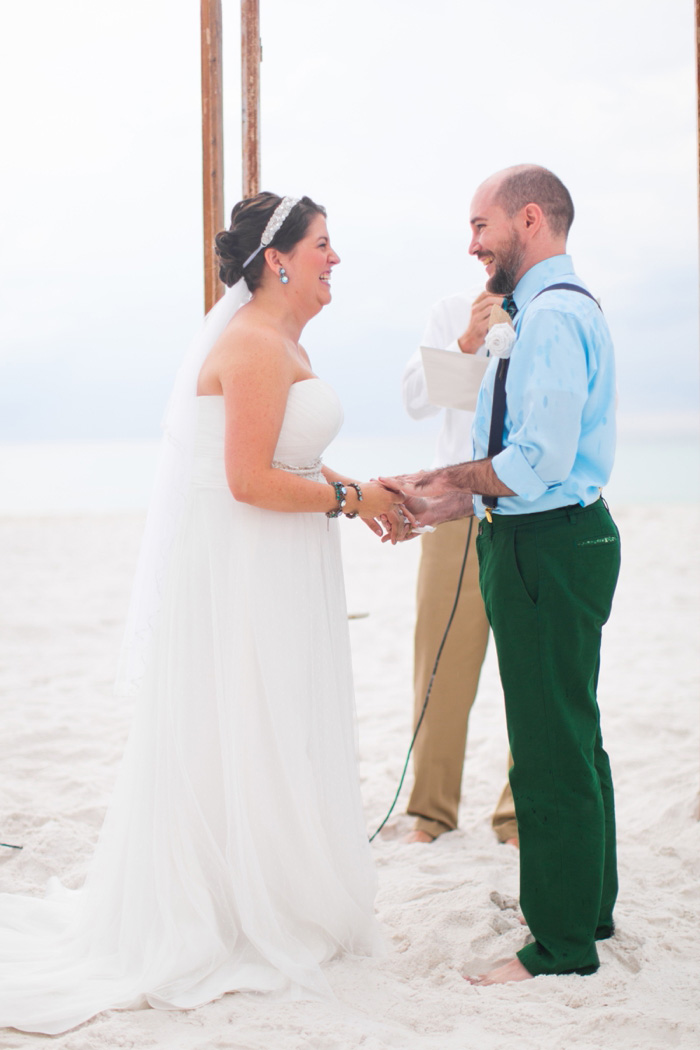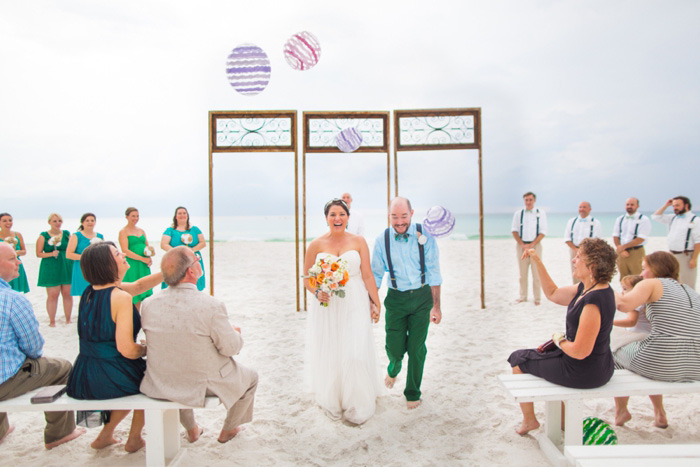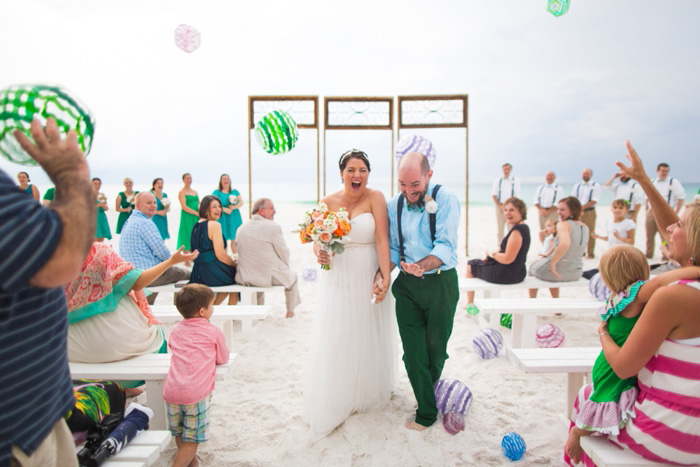 What were the highlights of the reception? 
The reception was the most "important" or planned part of the night for us. We wanted to truly celebrate our marriage and that meant we were going to party! That was the one night every single person that is the most important in our lives would be in the same room together and we wanted to enjoy every moment with them! Our DJ was so fun that he even got some of my older family members, who do not dance, on the dance floor. Seeing my Mom twist the night away was amazing! Also, Collin had a dance off with my 10 year old niece and that was the funniest moment of the night. He has some pretty sweet dance moves, but obviously my niece won.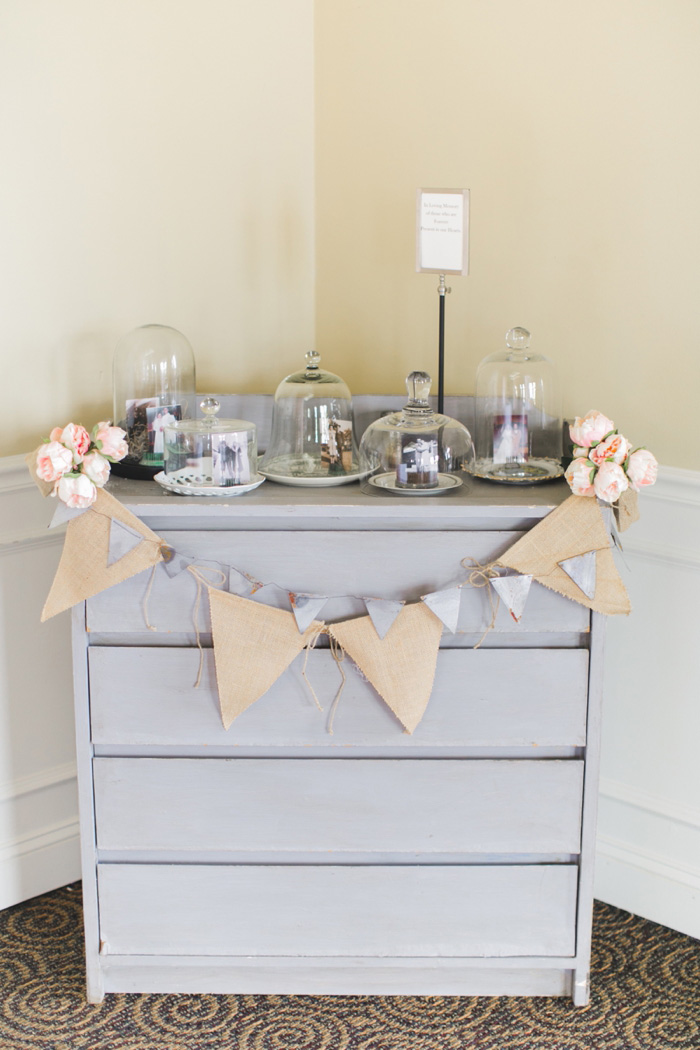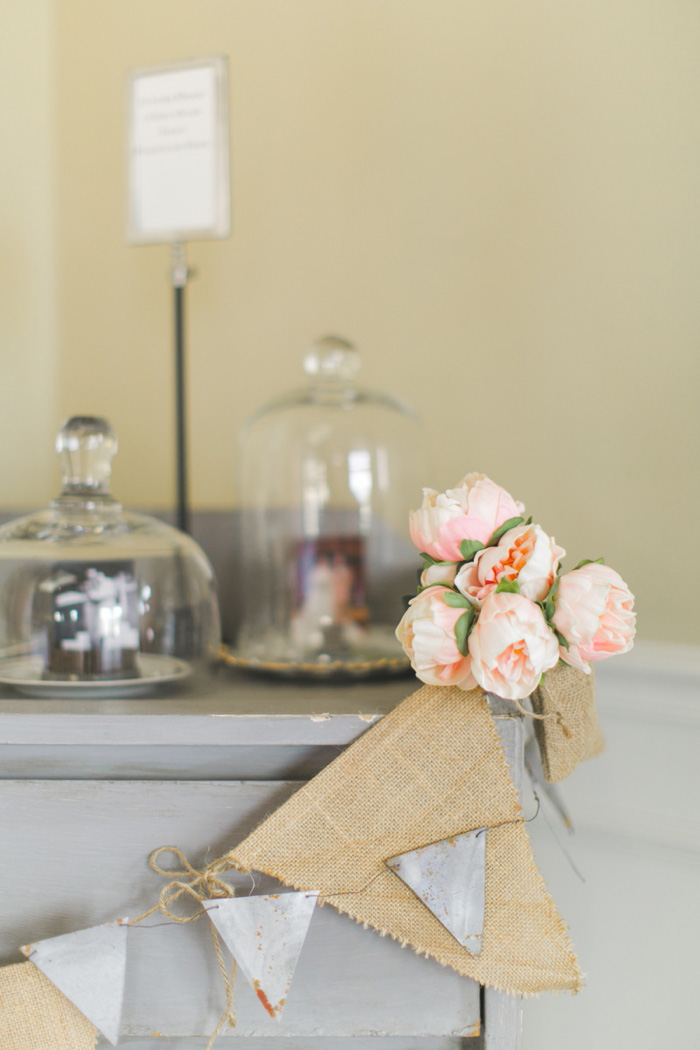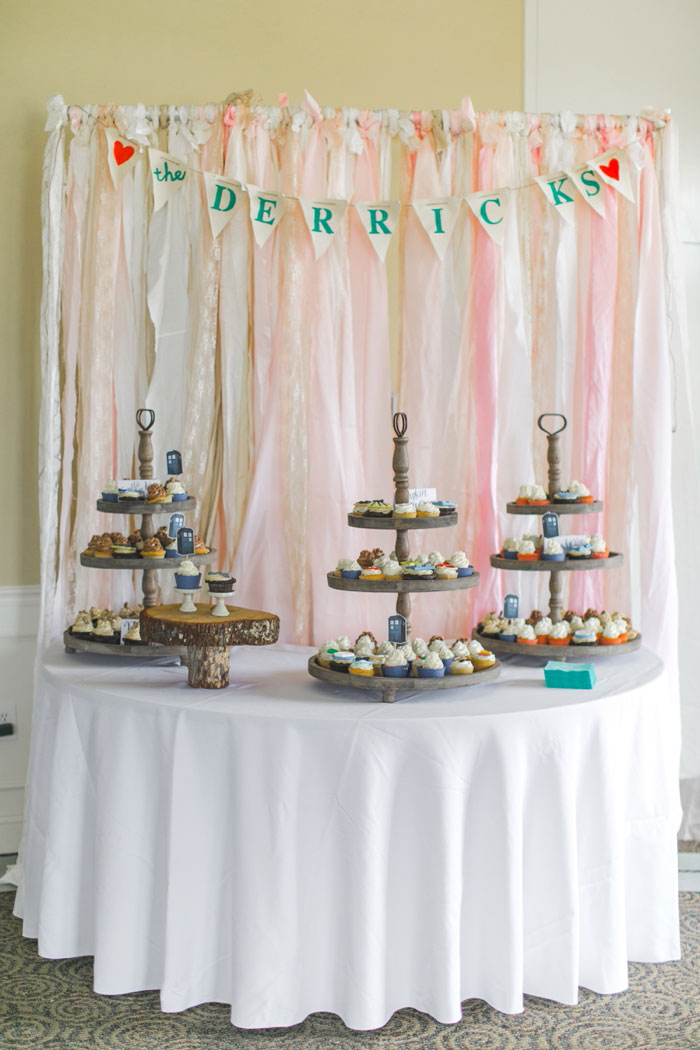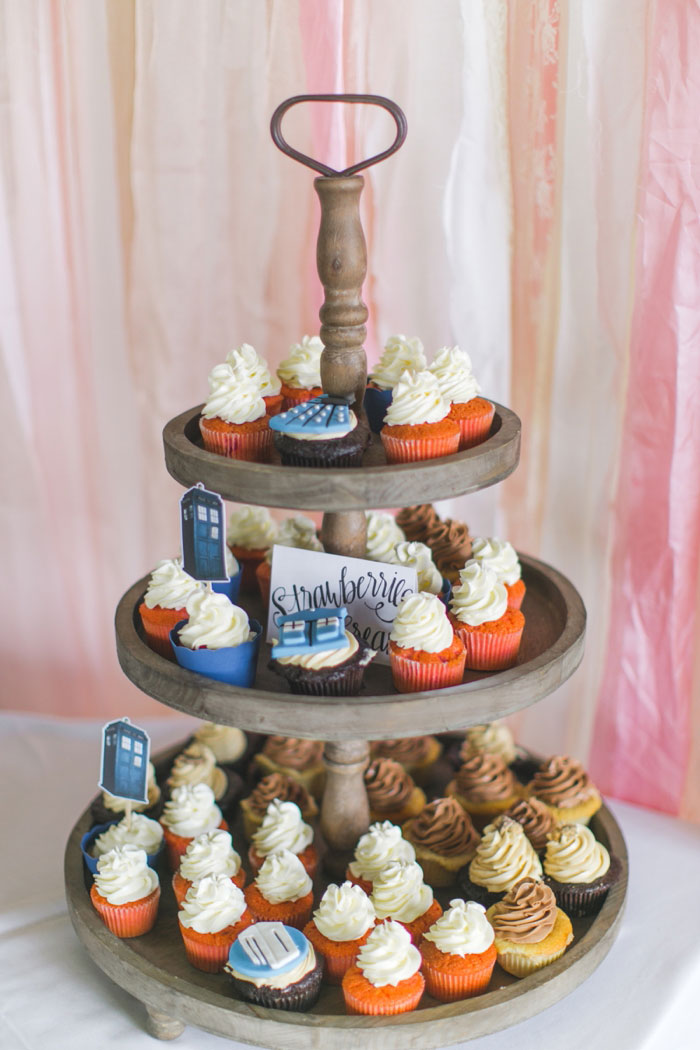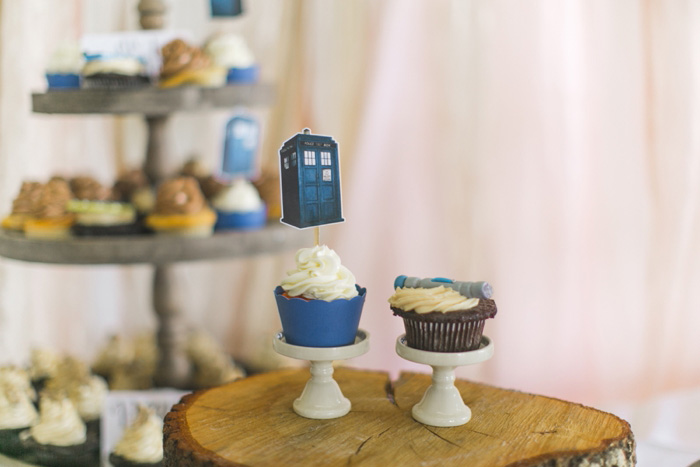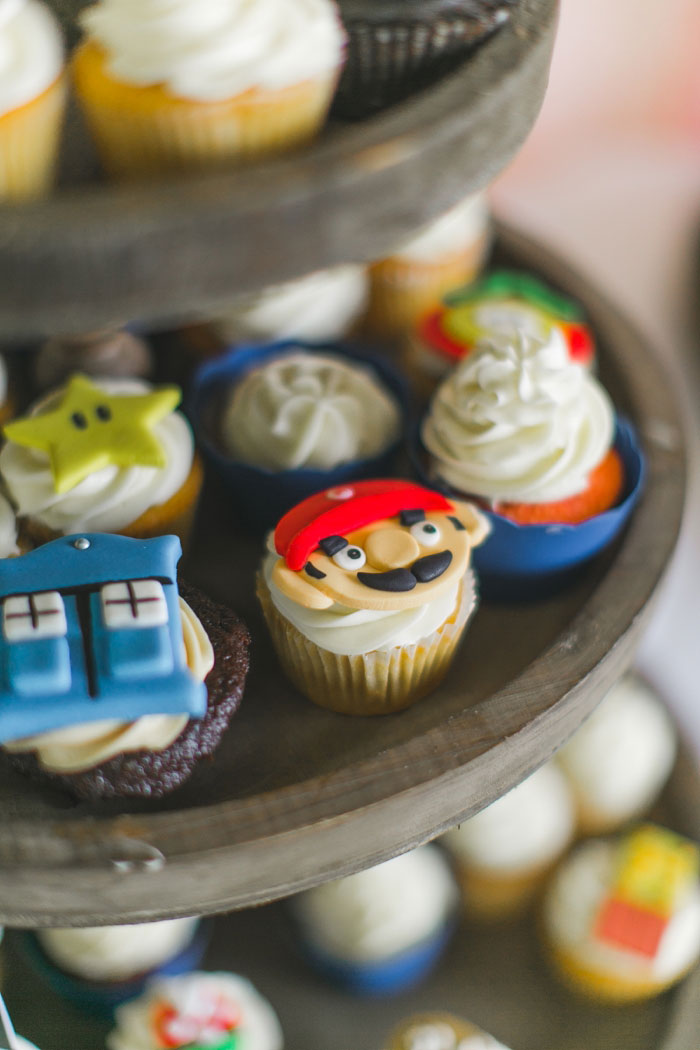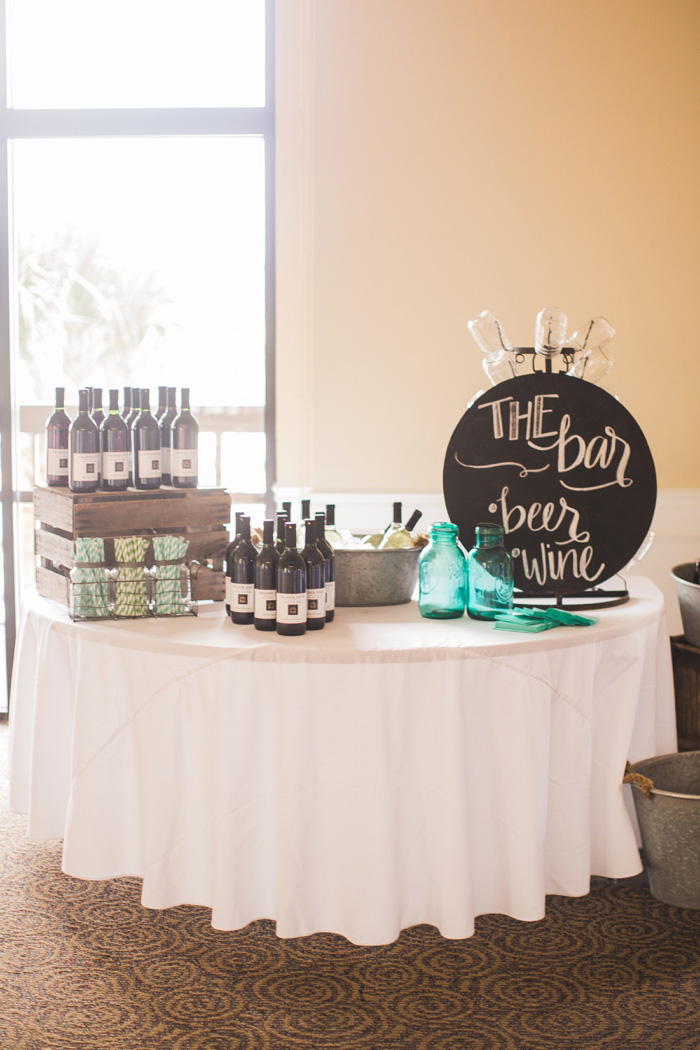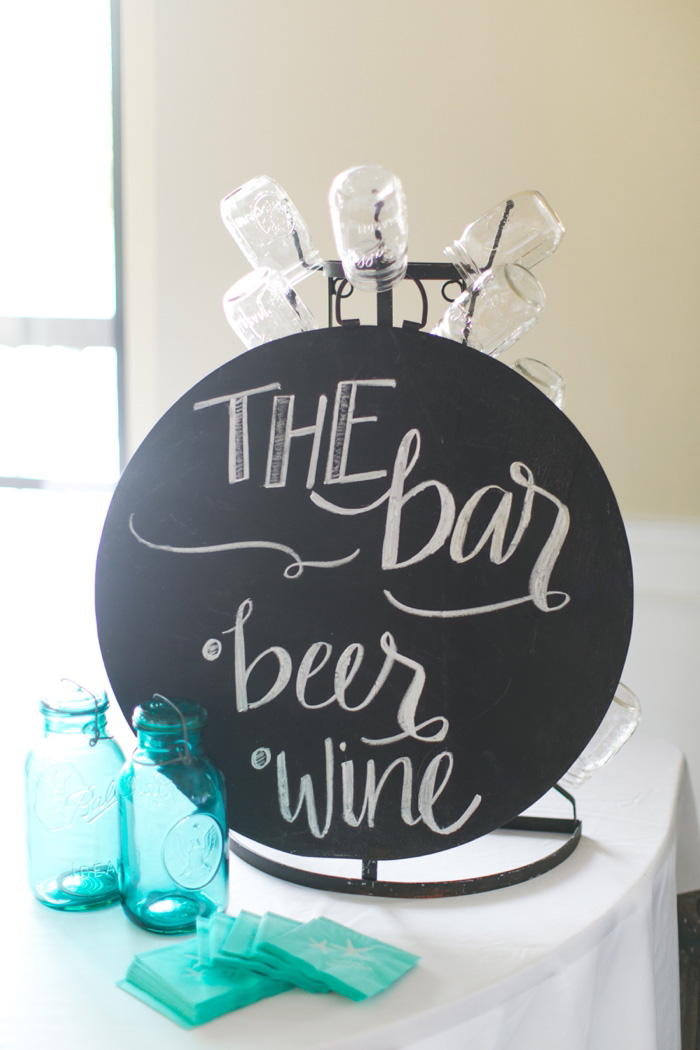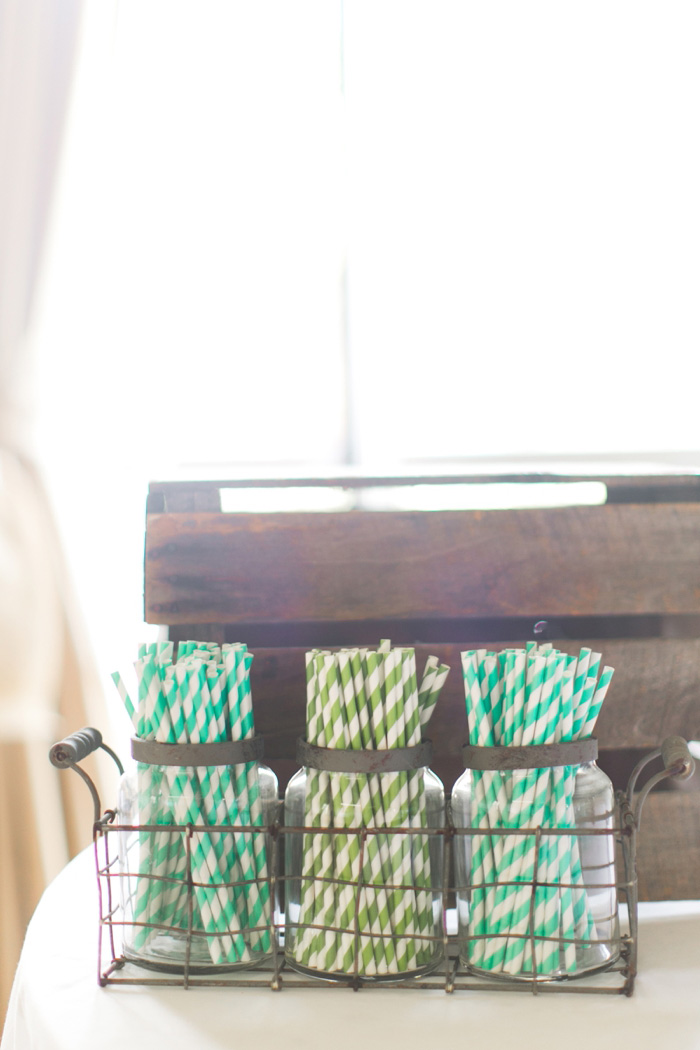 What was the best thing about having an intimate wedding? 
Our wedding was the perfect size. We were able to hug everyone and have actual conversations. We didn't feel overwhelmed greeting all our guests.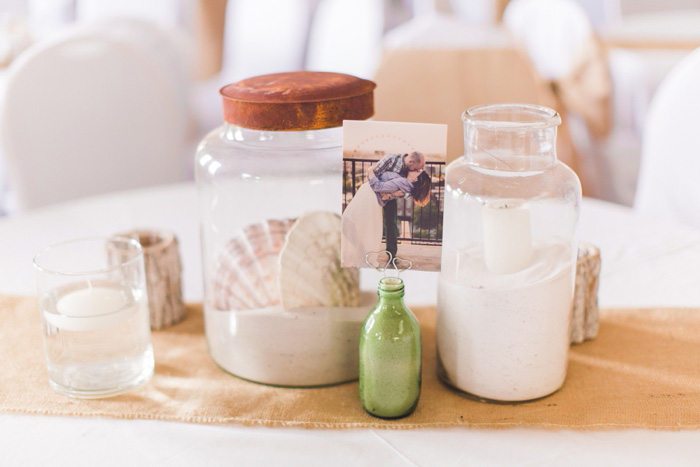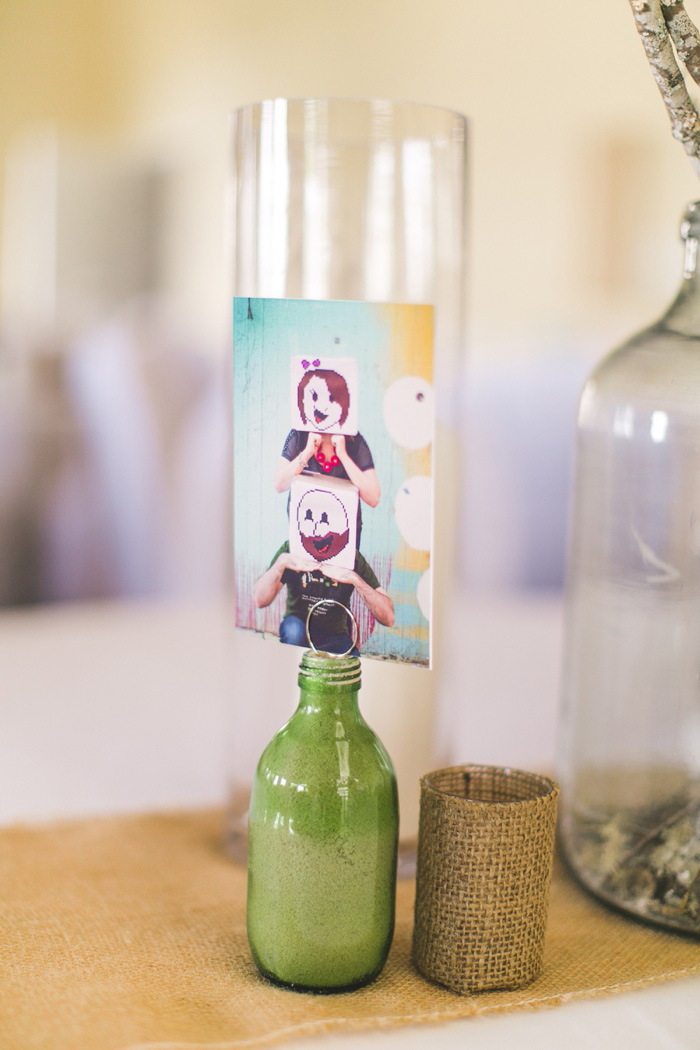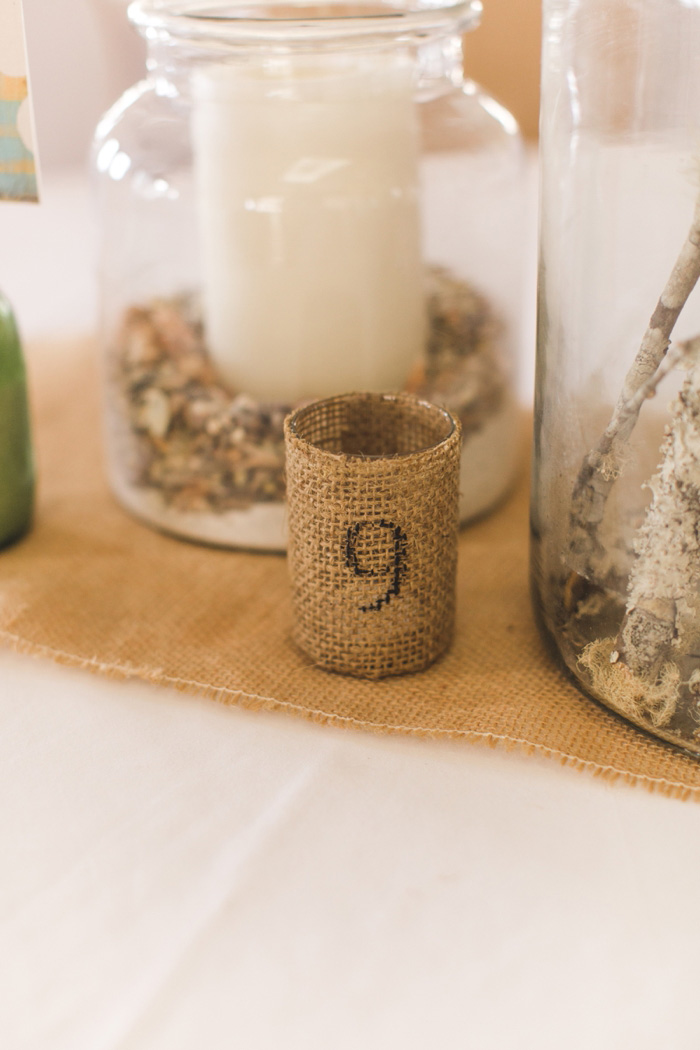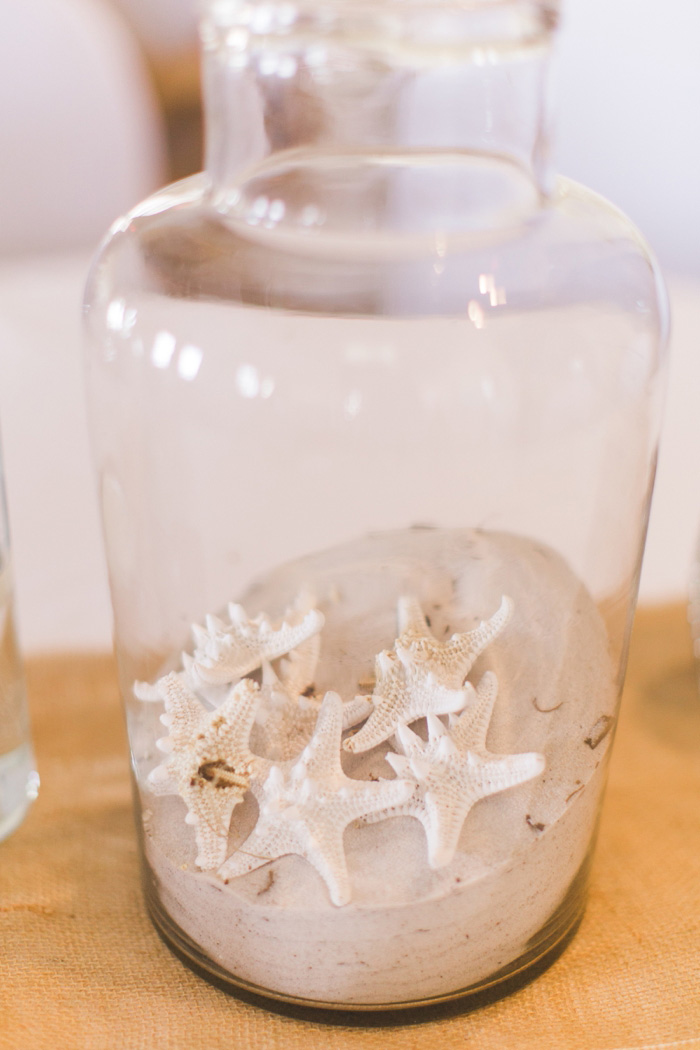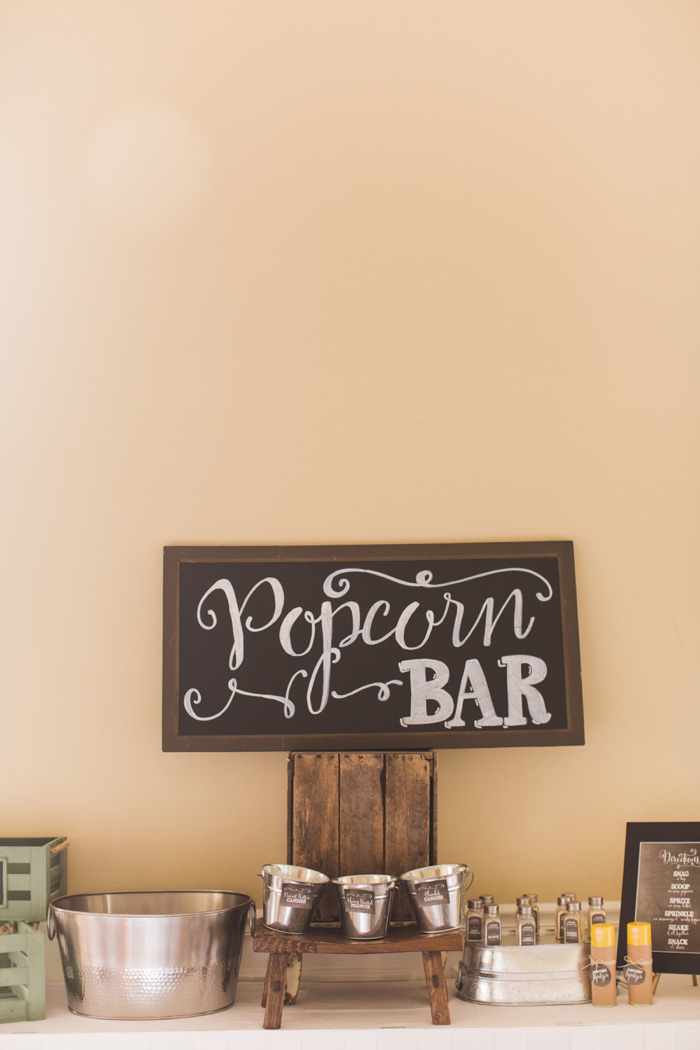 What advice do you have for couples who are considering an intimate wedding? 
Figure out what is most important to you and you fiancé. Is it the location, having a planner, your dress, alcohol at the reception, etc? Even though your wedding will be more intimate, it can still be very pricey! Prioritize and ask yourself what can you do yourself to help save money and what should you leave to the professionals. Renée, my wedding planner, was the best thing that could have happened to us in the beginning stages of planning. I never thought I could have afforded a wedding planner, but she worked with me so that I could. She helped bring my vision to life and made it all so easy to plan a destination wedding while being 6 hours away. I found her through Pinterest of all places. So don't feel guilty for having that wedding board before you have a ring on your finger! Pin away ladies.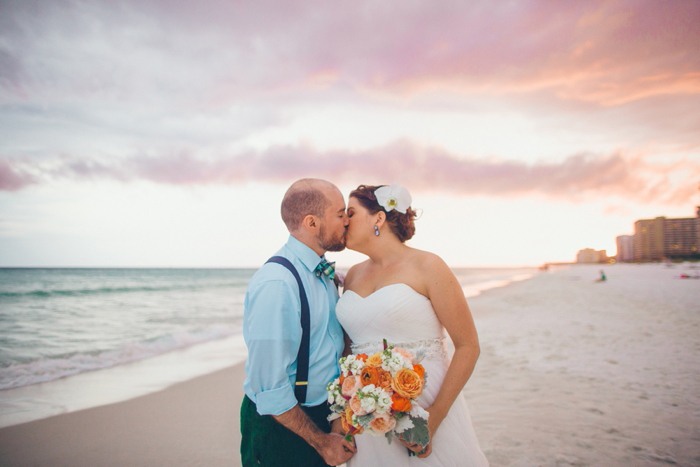 Vendors: 
Photography: N.Barrett Photography
Ceremony and Reception Venue: Sundestin Beach Resort
Planner/Ceremony Design Company: Renée Armour
Bride's Bouquet: Florals By the Sea
Bridesmaid Bouquet, Boutonnieres, Flower Girl Flowers: Sister made bouquets
Make-up and Hair: SoHo Salon
Caterer: Portabello Market
Cupcakes: Karaboo Bakery
DJ: DJ Smiley Jay Espanola
Pedicab: Gulf Coast Pedicab