Rachel and Chase had an intimate park wedding in Alabama all planned and ready to go when they moved into their new house and started dreaming of a backyard wedding. The thought of getting married on their own property proved to be too irresistible for the lovebirds to pass up, and 16 days before their scheduled wedding date, the couple set about changing all their plans. With the help of their family, they transformed their land into the ceremony and reception site of their dreams. They exchanged their vows beneath the chestnut tree in the most intimate of ceremonies and celebrated their nuptials with those closest to them, proving that home is truly where the heart is.
Special thanks to Stephanie Kaloi for sharing Rachel and Chase's wonderfully intimate wedding day with us!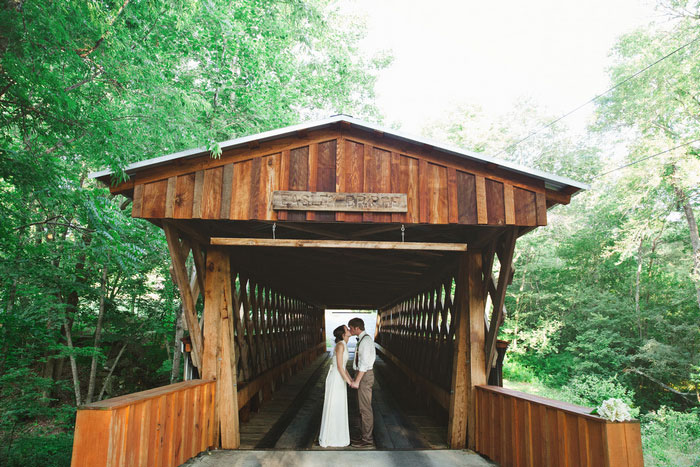 Rachel, 26 & Chase, 30
Oneonta, AL
Wedding Date: June 2, 2015
Number of Guests: 6 for the ceremony (our parents and Chase's grandparents) and 16 including those 6 for the reception (all of our brothers, sisters, and their children)
Wedding Cost: $1,650
Wedding Ceremony Location: Under a chestnut tree in our backyard. When we bought our house, the previous owners (one of whom happened to be my 5th grade teacher!) left an old pew in the barn. My mom repainted it, and my dad built another pew to match. My mom painted the new one the same as the old one and we used them for the seating during the ceremony
Wedding Reception Location: Under the pecan trees in our backyard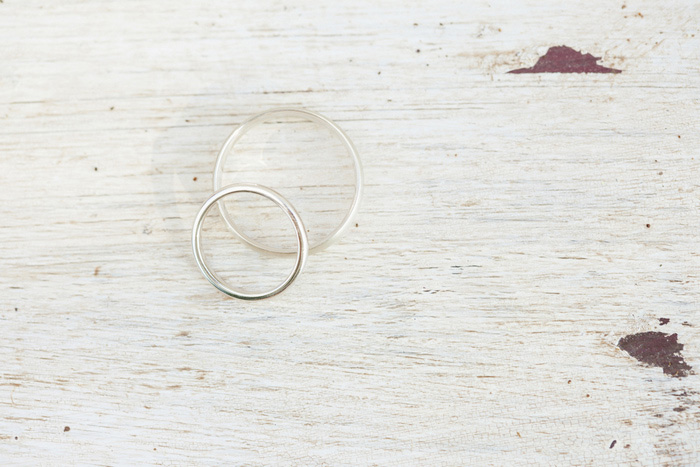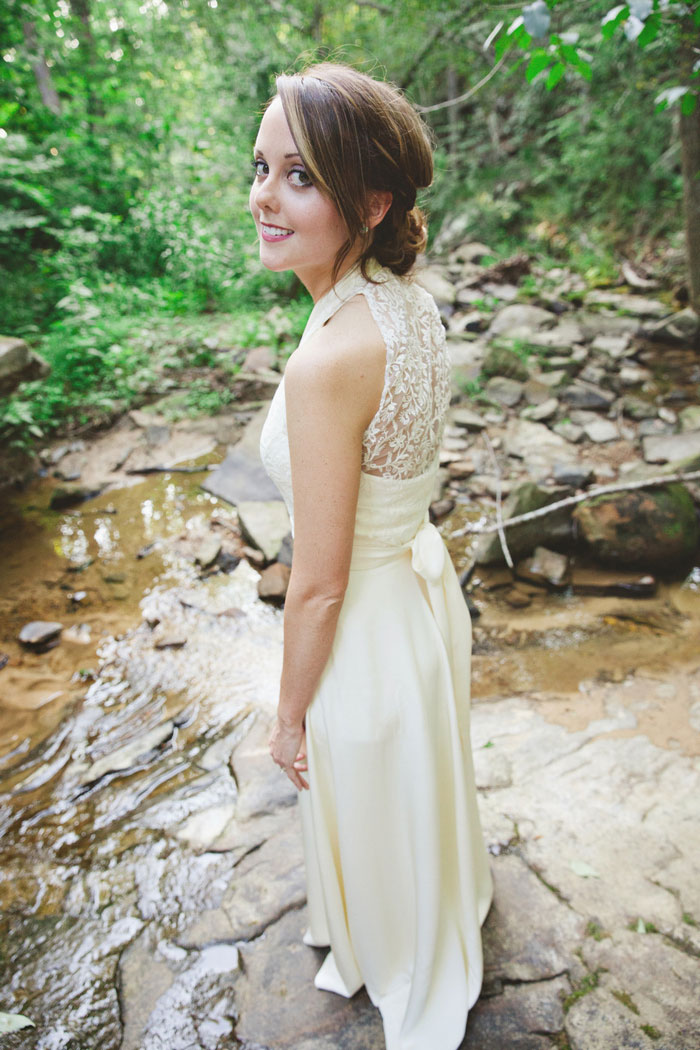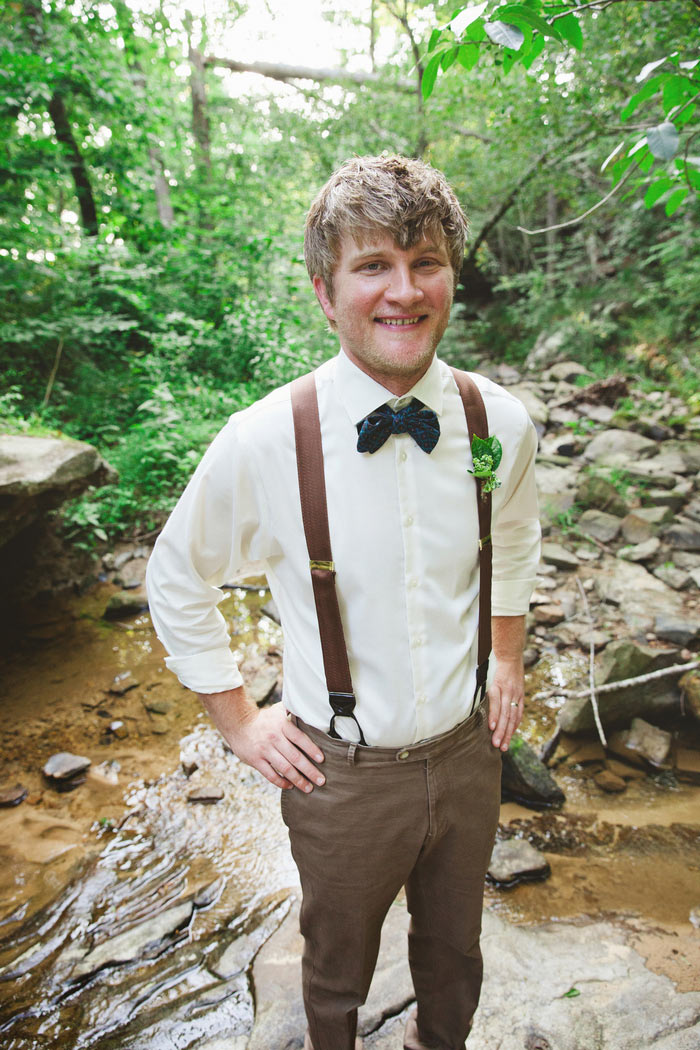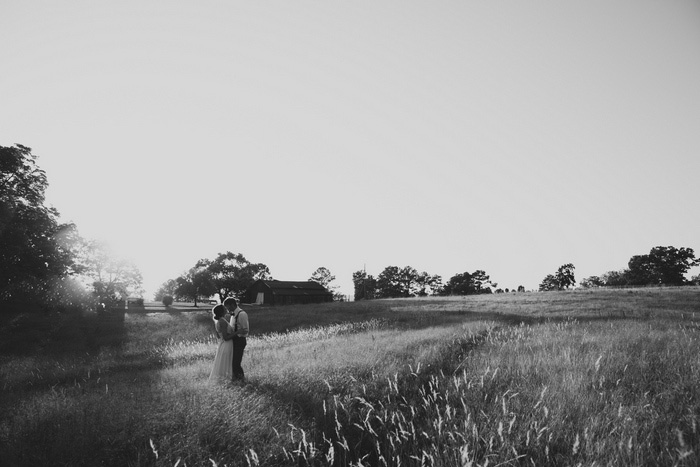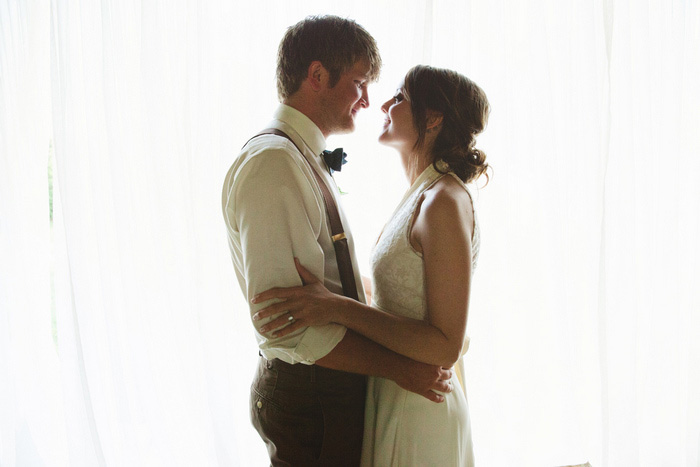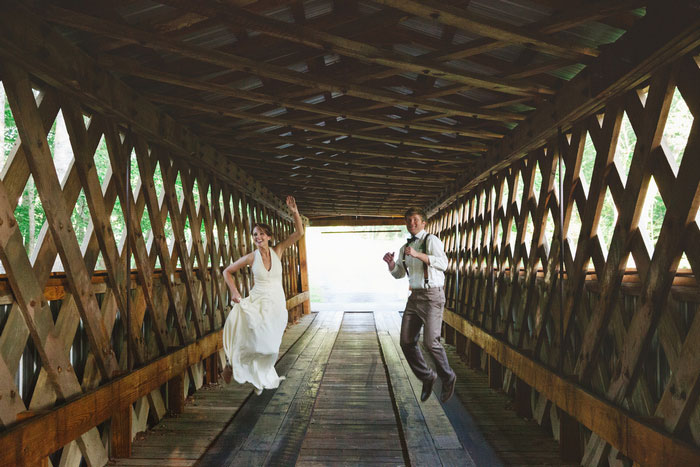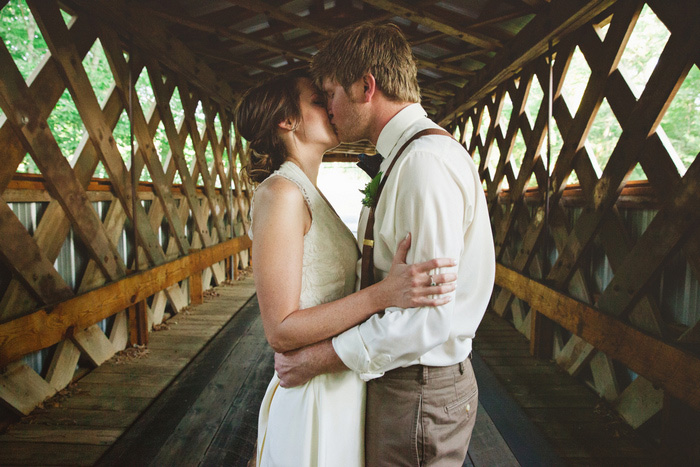 Why did you have an intimate wedding?
When we got engaged, we started a list of everyone we would invite if we were to have a "traditional" wedding. The list got long, fast! We decided then that we wanted to have an intimate wedding where we could remember each and every face that got to share our special day with us. We had originally decided to have a small ceremony at a park in Daphne, Alabama where only parents and grandparents were going to be invited for the ceremony and reception. We had everything set for the day, were about to book hotel rooms, and were making lists of things we needed to pack for the trip. Right before the wedding, however, we bought our house and our beautiful land. Not long after we moved in, we were sitting on the patio in our backyard and envisioned ourselves getting married at our first home. This was only 16 days before our wedding date! I emailed our photographer and asked if she was okay with moving the location. She was so excited for us and loved the idea! I emailed our officiant, who happened to be my cousin, and he was fine with it as well. We changed all the plans and started getting our backyard ready for the ceremony and reception. Our parents were AMAZING during this, and went above and beyond to help us. For the ceremony, we only wanted the most important people to us – our parents and grandparents – to witness one of the most important steps in our lives. We wanted to celebrate with the rest of our family as well, so we invited all of our brothers, sisters, nieces, and nephews to the reception after the ceremony. We are blessed with such a beautiful and loving family and are so happy with how our wedding turned out!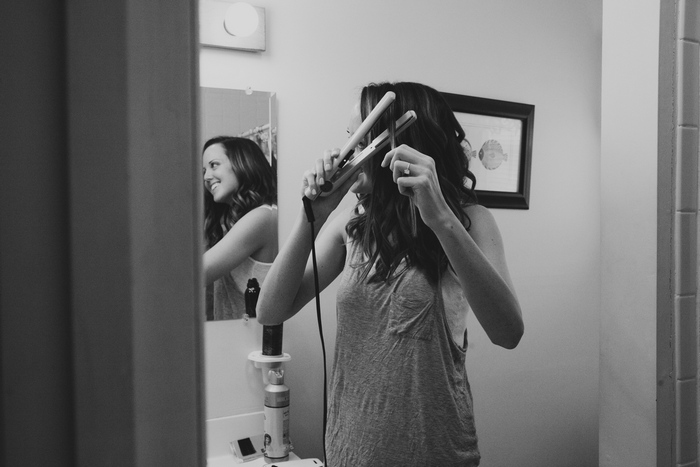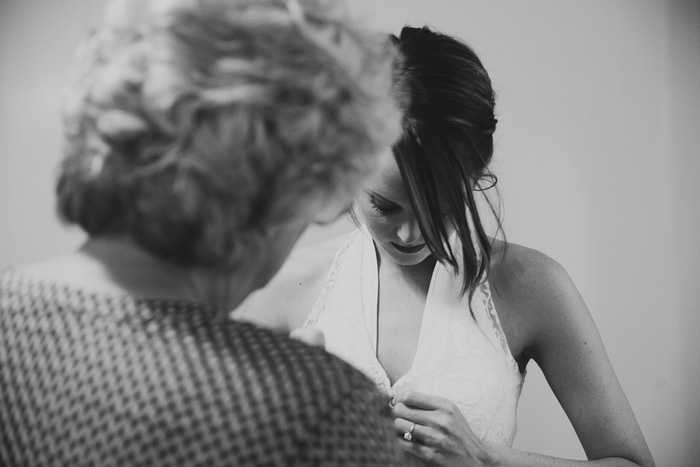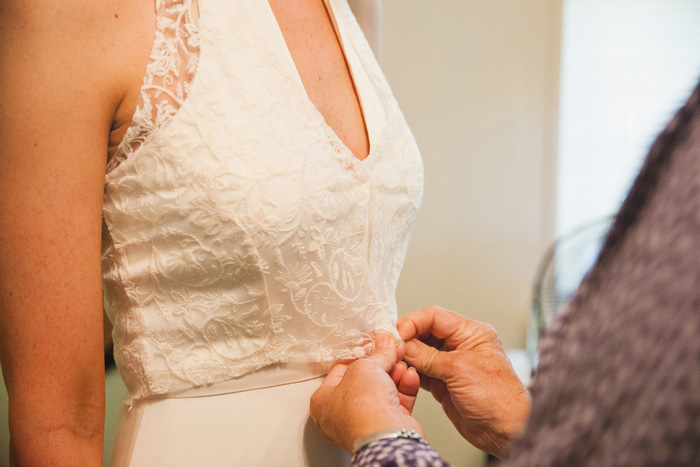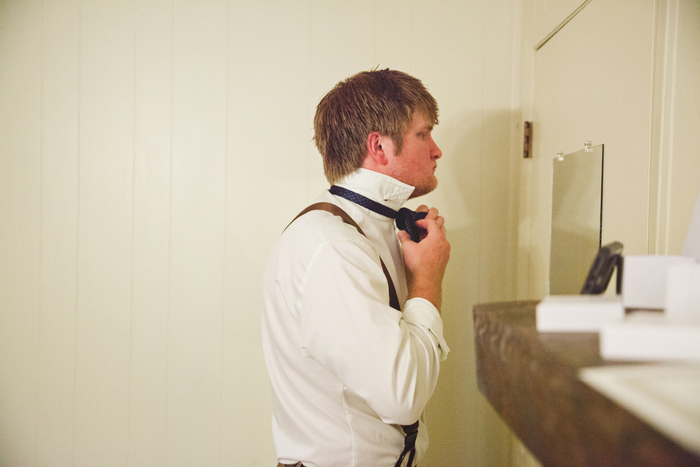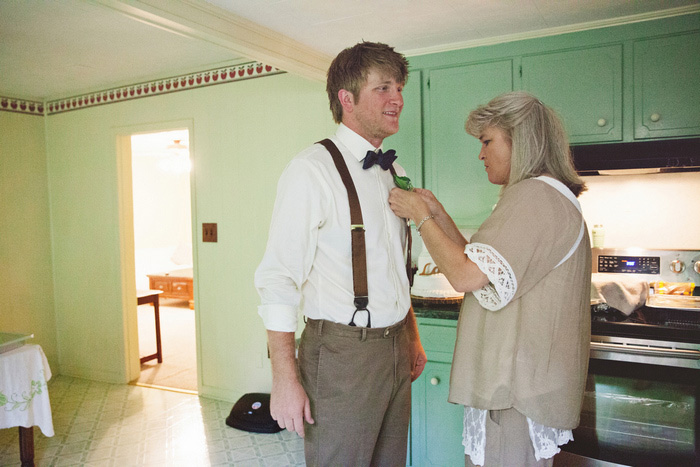 What are some the challenges that you faced planning an intimate wedding?
The main challenge was deciding where we wanted to have our wedding and who we wanted to invite.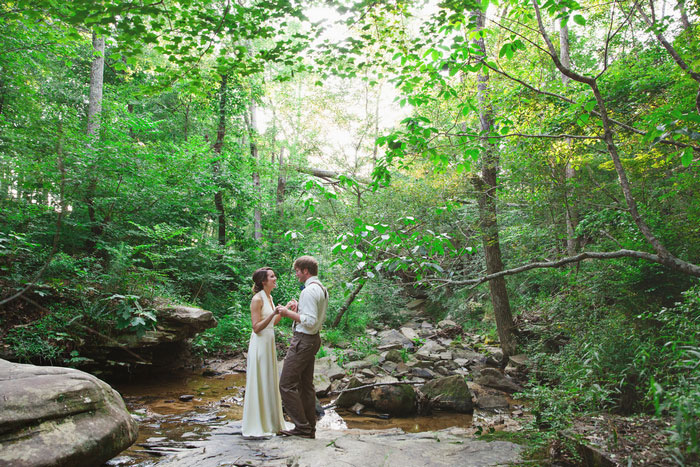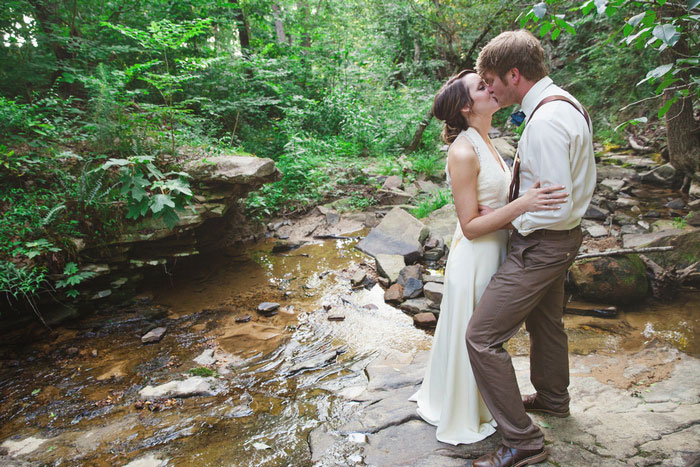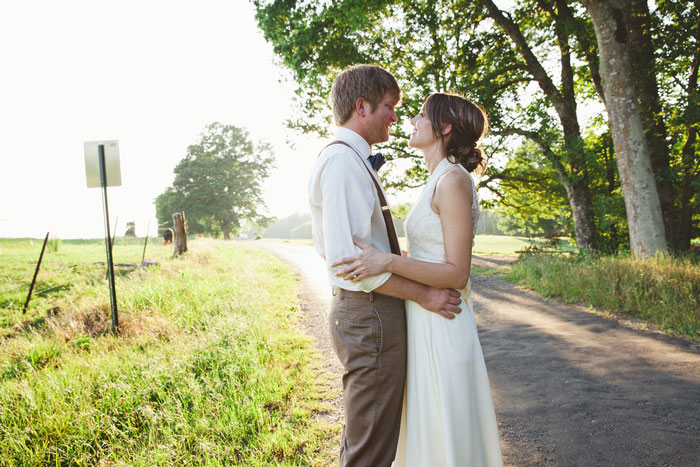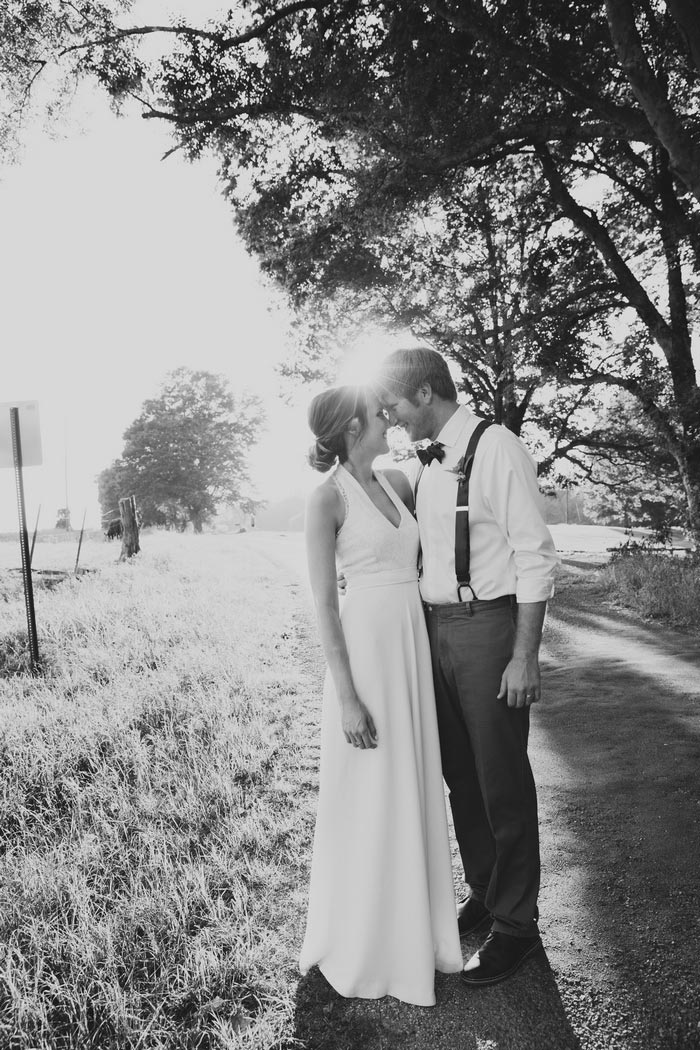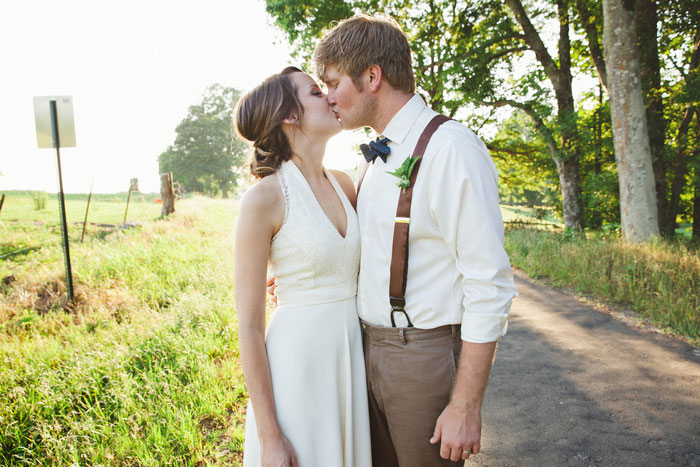 Was it difficult to pare down the guest list?
It was! We started out saying we wanted immediate family and close friends, but felt like the list would still be too large. So we decided then that we only wanted family to be present.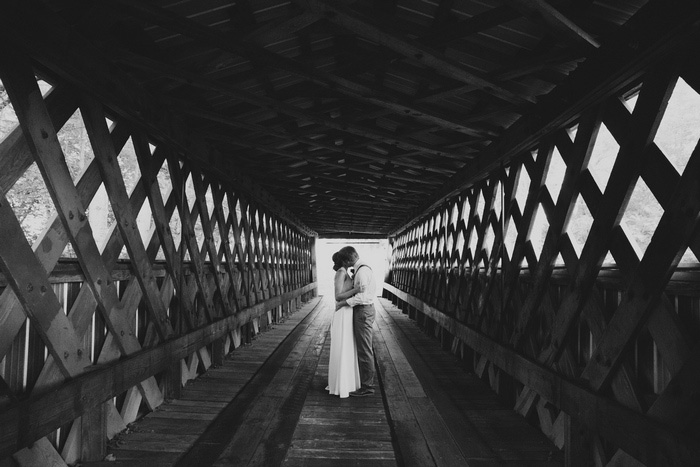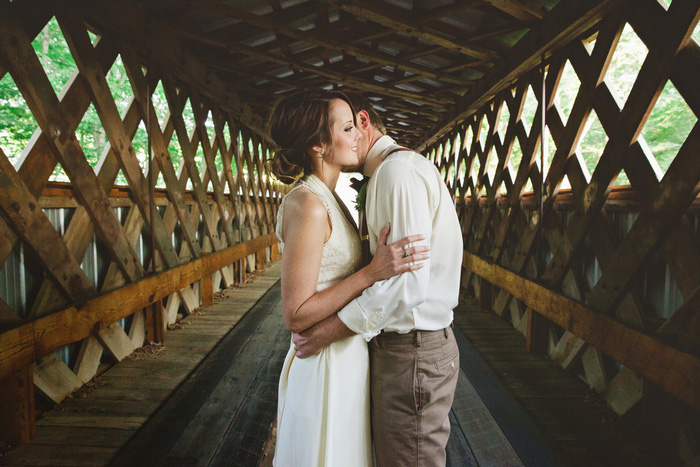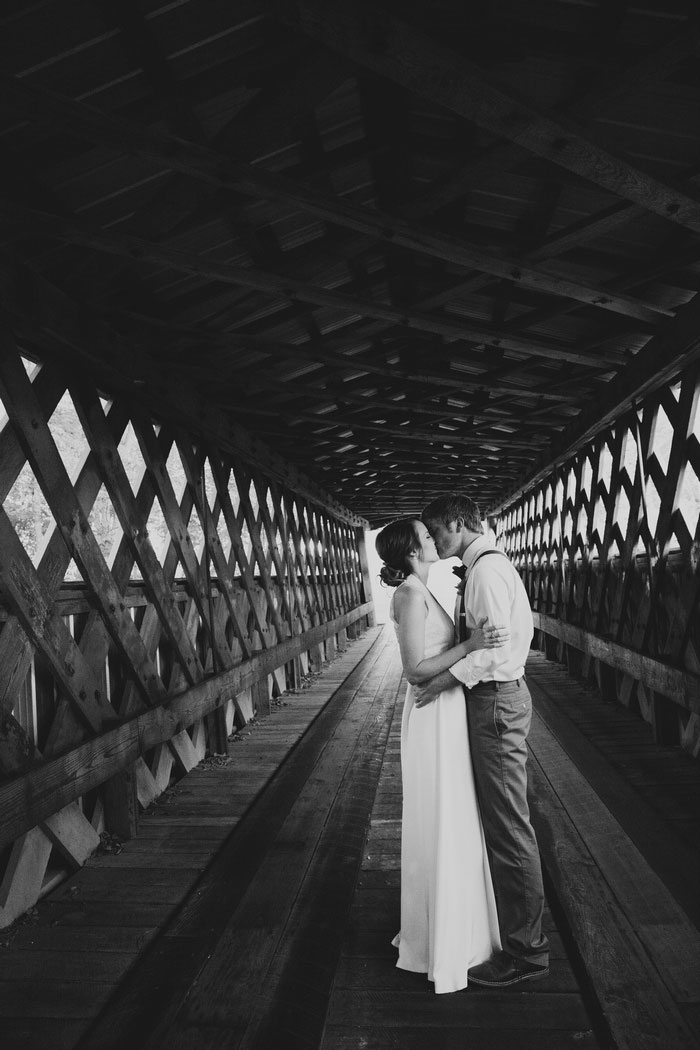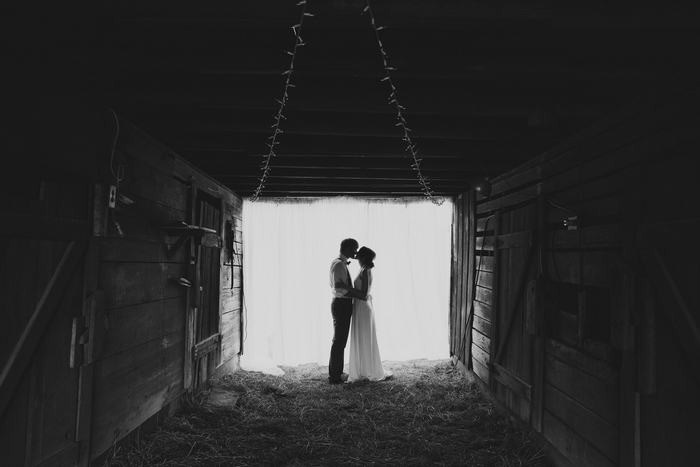 Did you have any 'issues' with the small guest list from friends and family? If so, how did you address them?
Yes and no. People had their own opinions and didn't understand the decisions we made about the guest list for the ceremony and reception, but we just let them have those opinions and understood that it wasn't about them; it was about US and OUR day.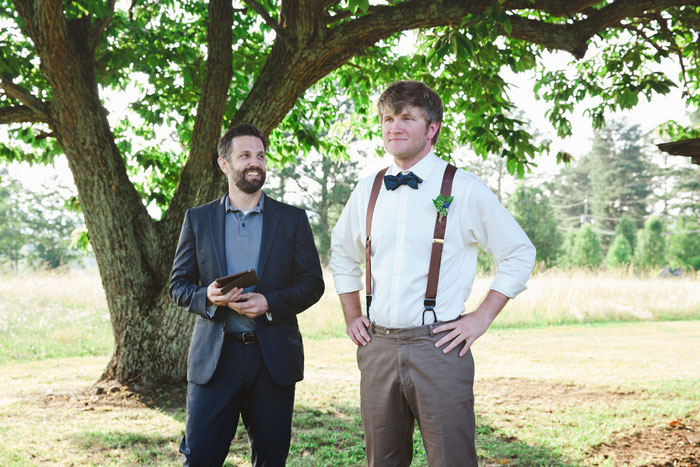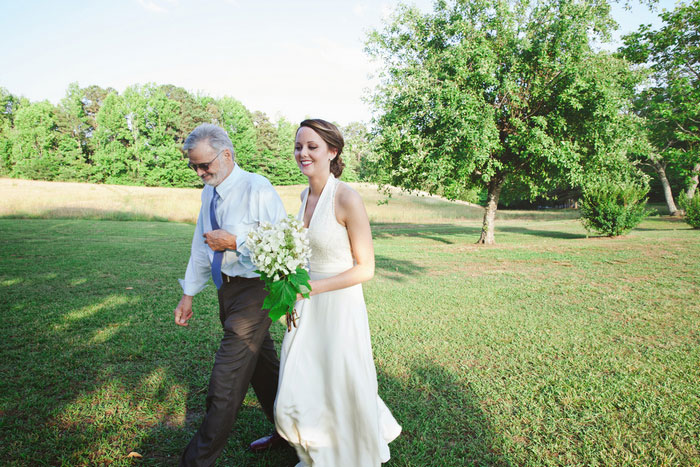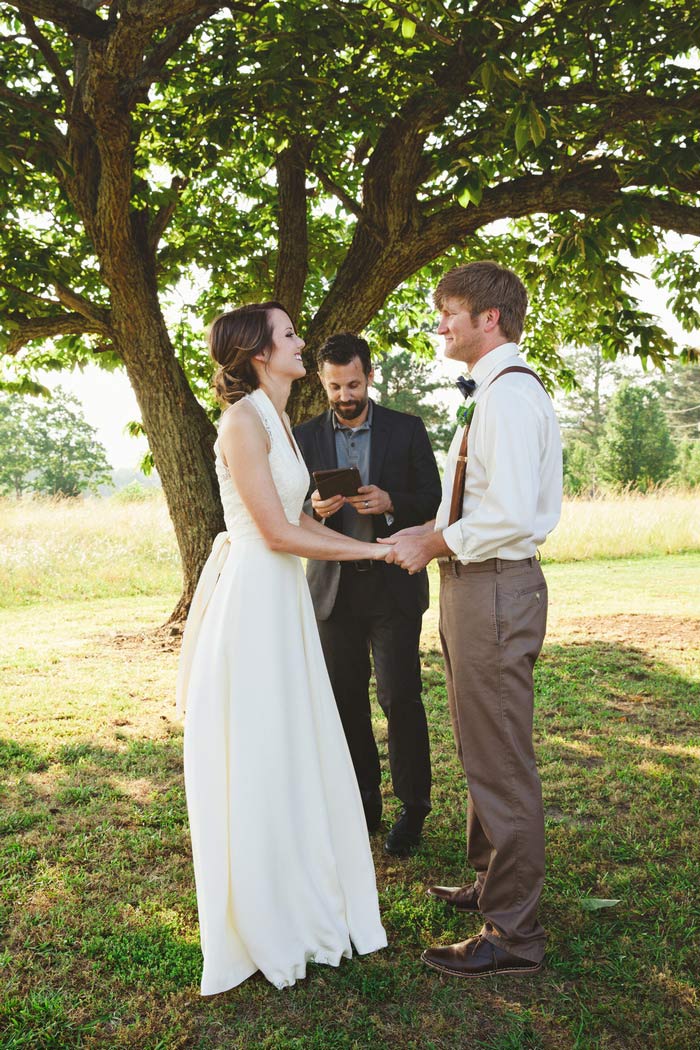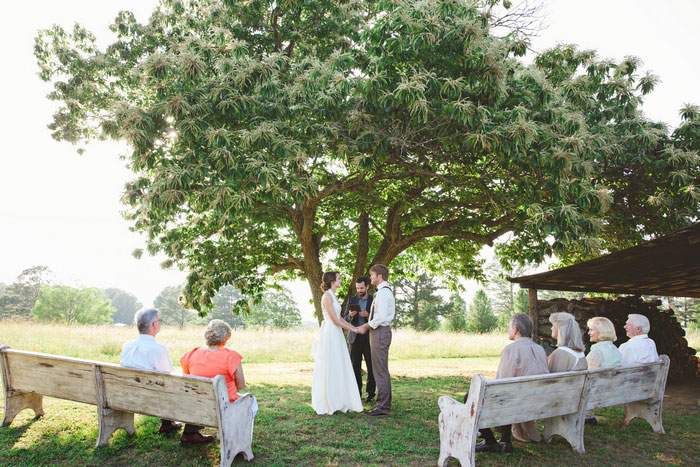 What were the highlights of the ceremony? 
There were so many highlights!
Rachel's highlights: Seeing Chase for the first time. Right after my Dad gave me away, I was so focused on Chase that I didn't even notice that everyone was still standing because our officiant forgot to tell them they could sit. I turned around when he told them they could be seated and saw teary eyes from everyone in our family; all the love that I felt right then and there was incredible. Our vows! The kiss! The huge hugging fest right after our officiant announced we were husband and wife; all highlights for me.
Chase's highlights: Of course the most important highlight for me was seeing Rachel for the first time. I was astonished! She was and still is the most beautiful thing ever created. The transformation of our land into a wedding ceremony site was also incredible. Right before the ceremony, I could not tie my bow tie correctly and was getting pretty stressed, then my mother got there and fixed it. I had watched 4 different YouTube videos on it to no avail. I remember the kiss vividly, everybody teary eyed, and us hugging for 30 minutes afterwards was awesome.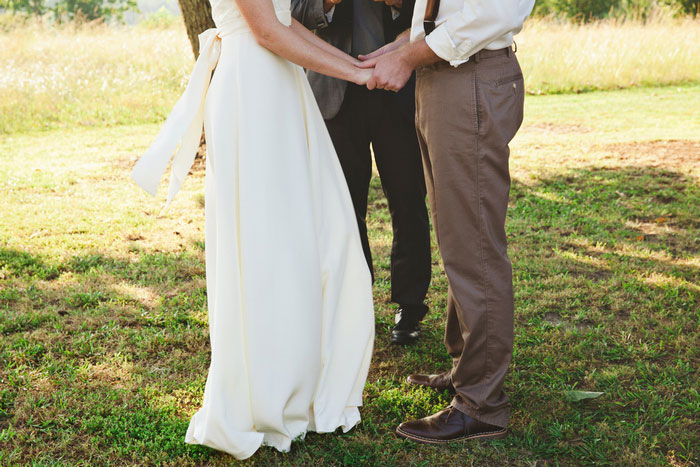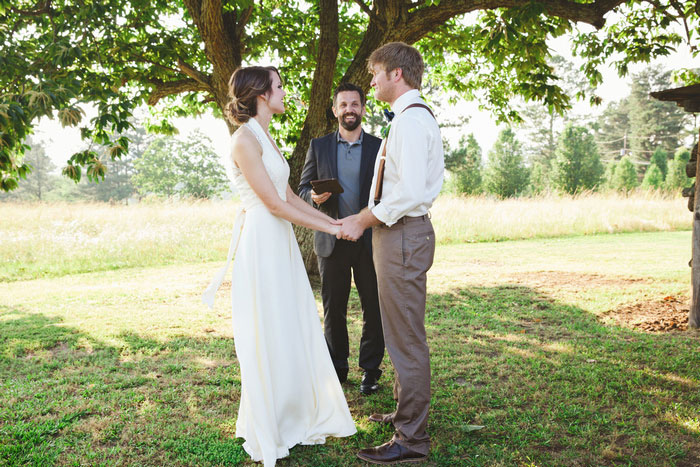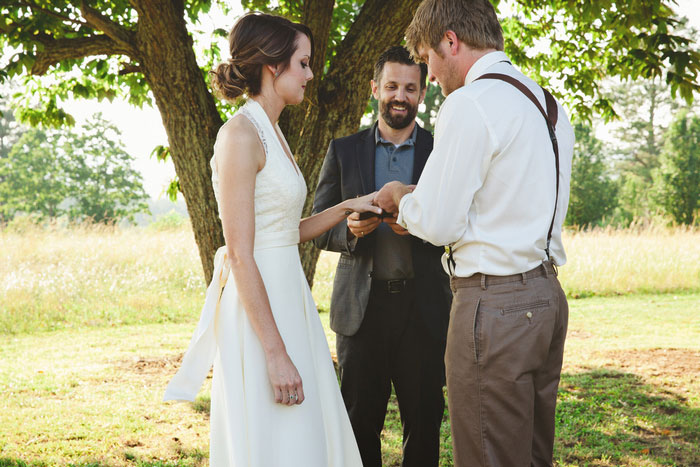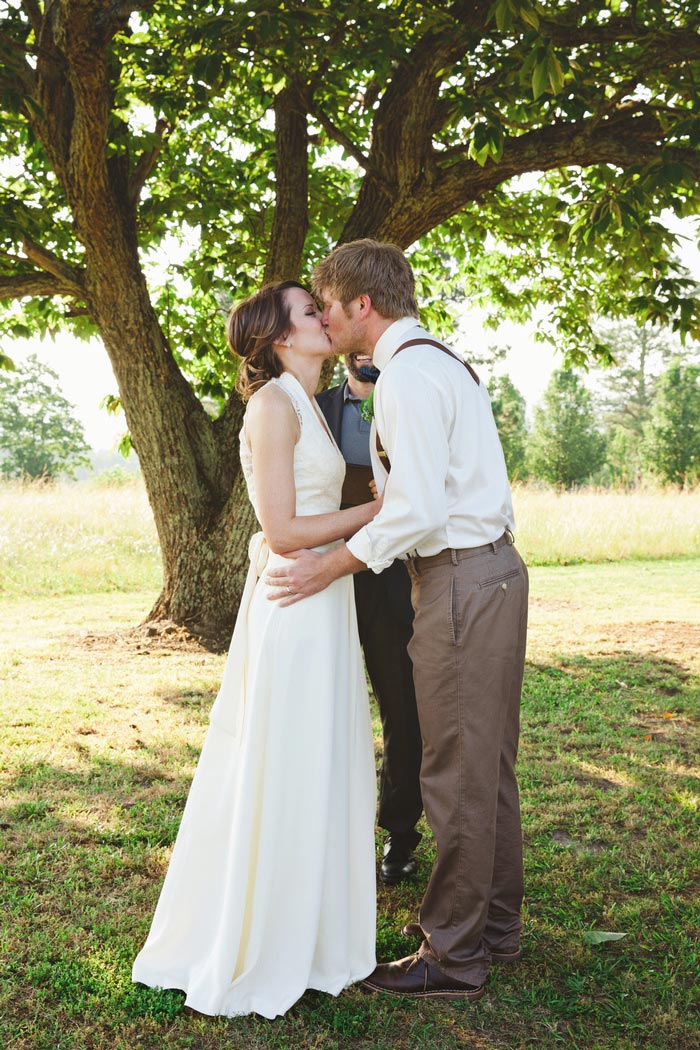 What were the highlights of the reception?
When the rest of our family arrived and we could celebrate with the most important people to us. And the wonderful weather!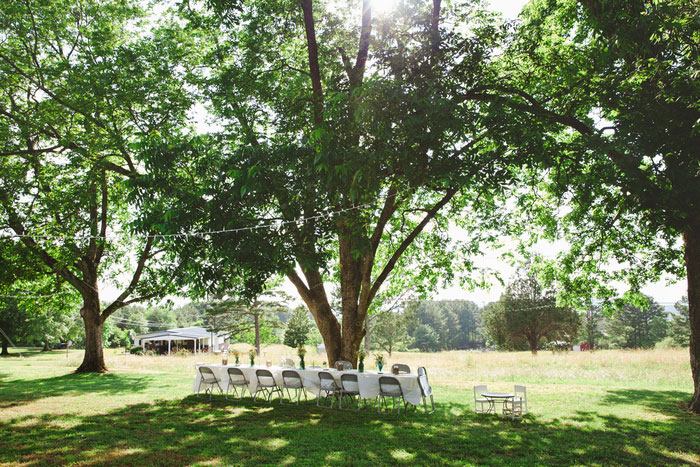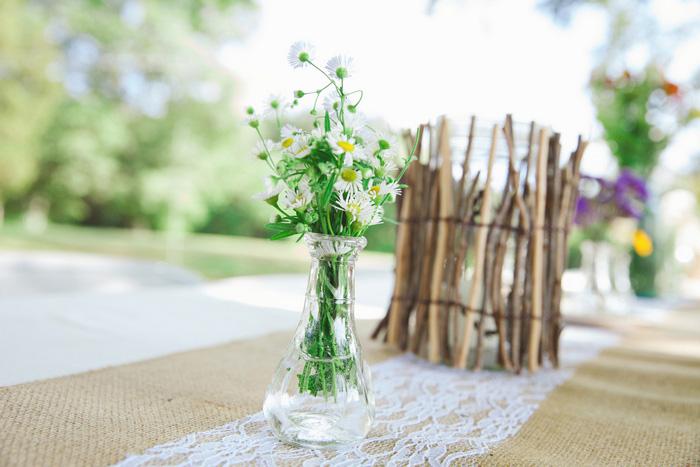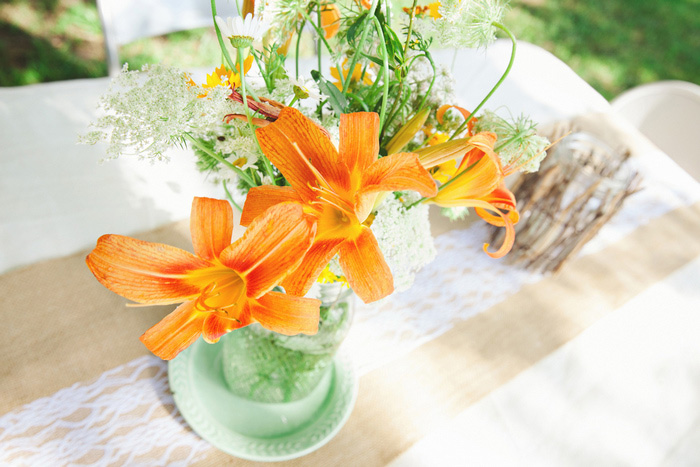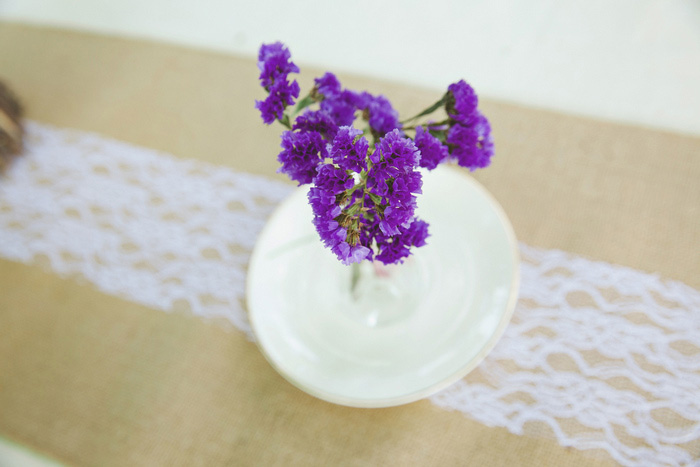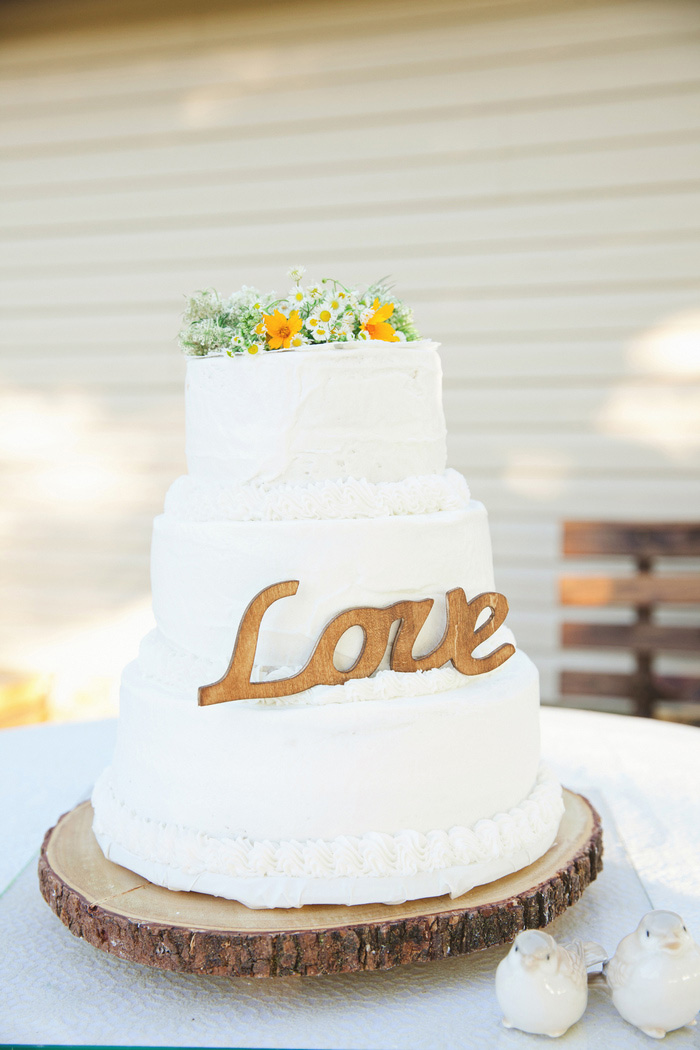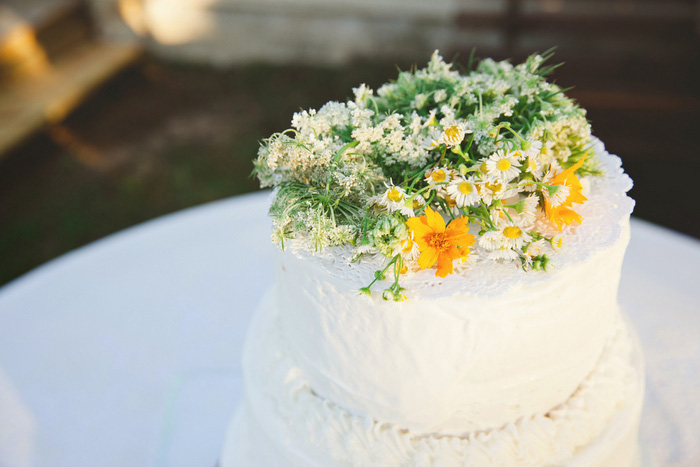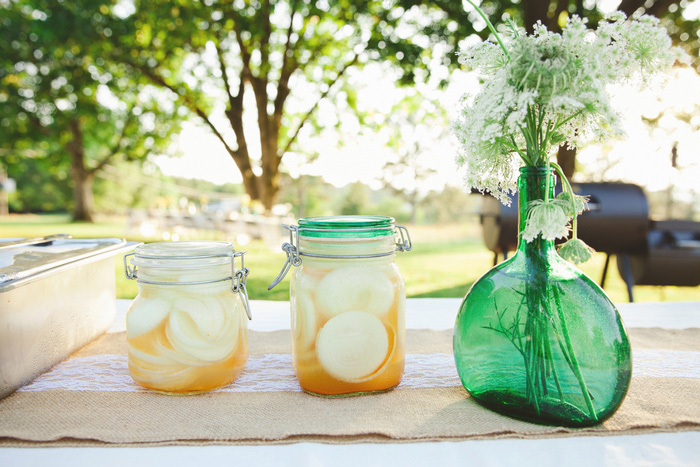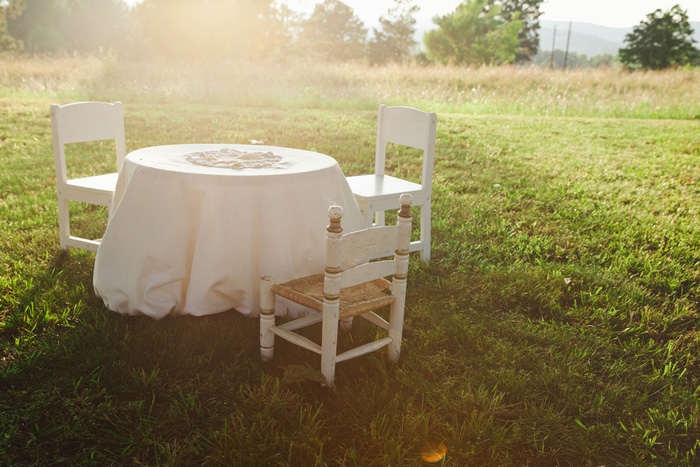 What was the best thing about having an intimate wedding?
Being able to focus on each and every one of our guests, and both of our families coming together and celebrating our love with us.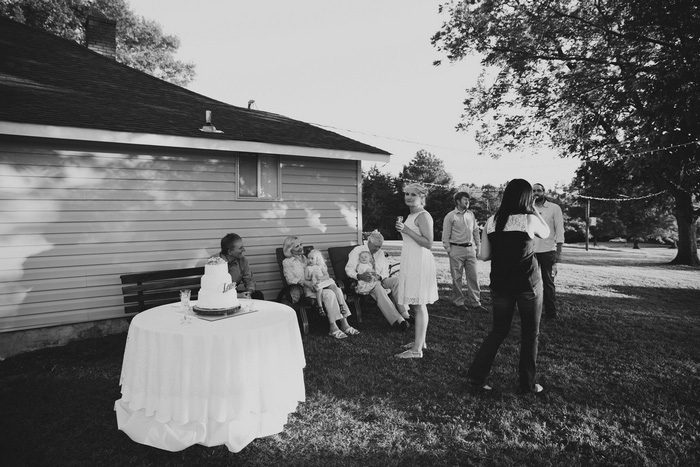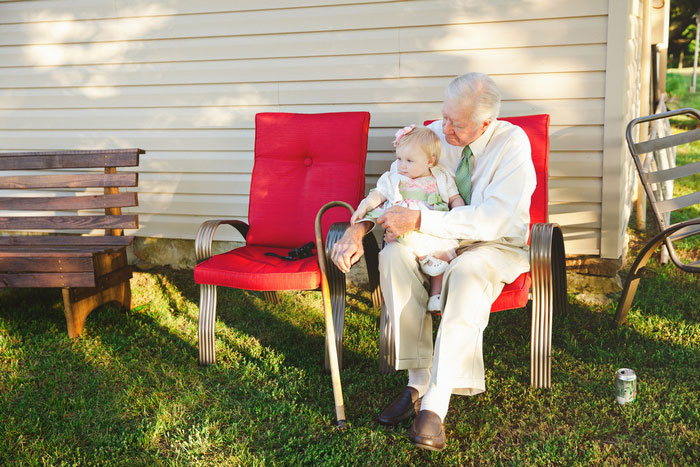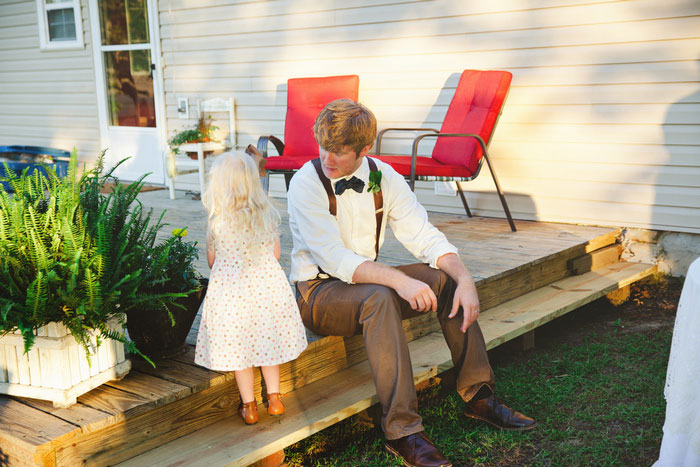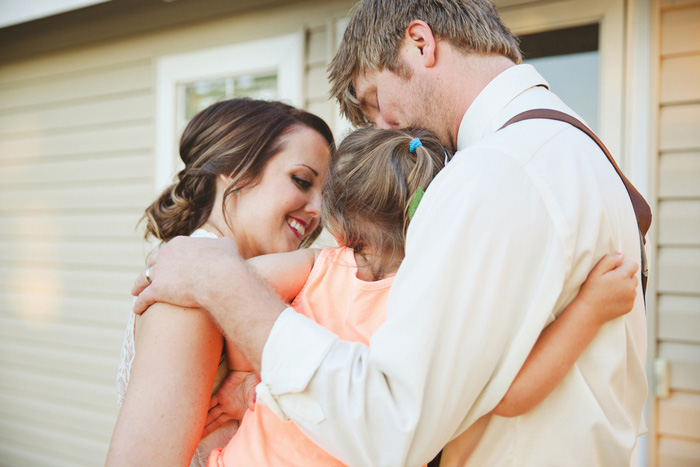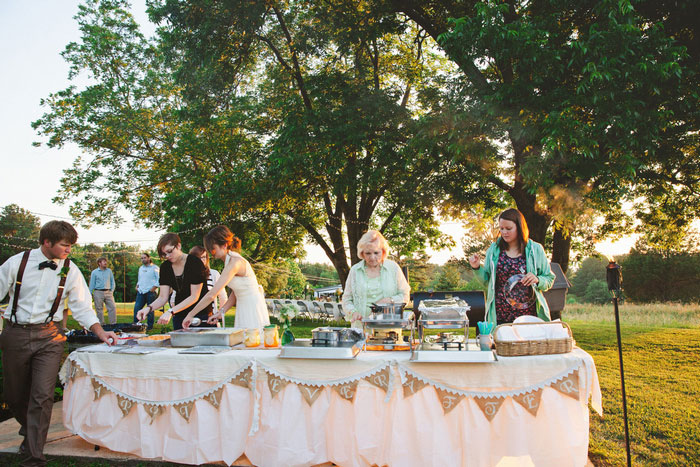 What advice do you have for couples who are considering an intimate wedding?
It's you and your partner's wedding day, and you should plan it however you want to. It's your decision and you shouldn't let other people's opinions affect how YOU want to celebrate YOUR LOVE.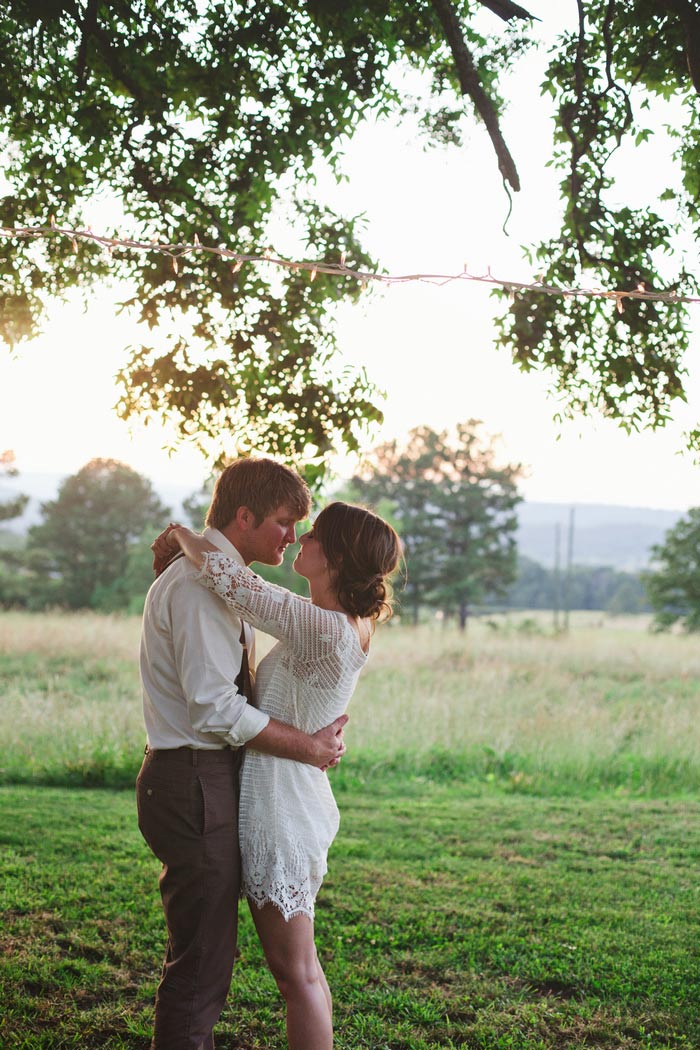 Vendors:  
Photography: Stephanie Kaloi Photography
Catering: Groom smoked Boston butts and ribs the morning of the wedding. Parents cooked the sides.
Bride's Dress: EBay purchase- J. Crew Allegra gown. Mother of the bride made the lace vest with fabric from Hancock Fabrics.
Groom's Pants: Peter Millar
Groom's Shirt: Geoffrey Beene
Groom's Shoes: Steve Madden