With a large secular wedding already planned for a Saturday in May, Sara and Thomas decided they also wanted to have an intimate, liturgical ceremony to honor the bride's Episcopalian upbringing before the big day. They chose the Thursday before the wedding to secretly gather with their immediate family in the bride's parents' backyard for a spiritual and emotional ceremony followed by a quiet and relaxed family dinner at a local inn owned by family friends. It was a day filled with happy tears, laughter, and the joining of two families – all the makings of a perfect pre-wedding wedding day!
Special thanks to Shawn Marie for sharing Thomas and Sara's truly intimate day with us!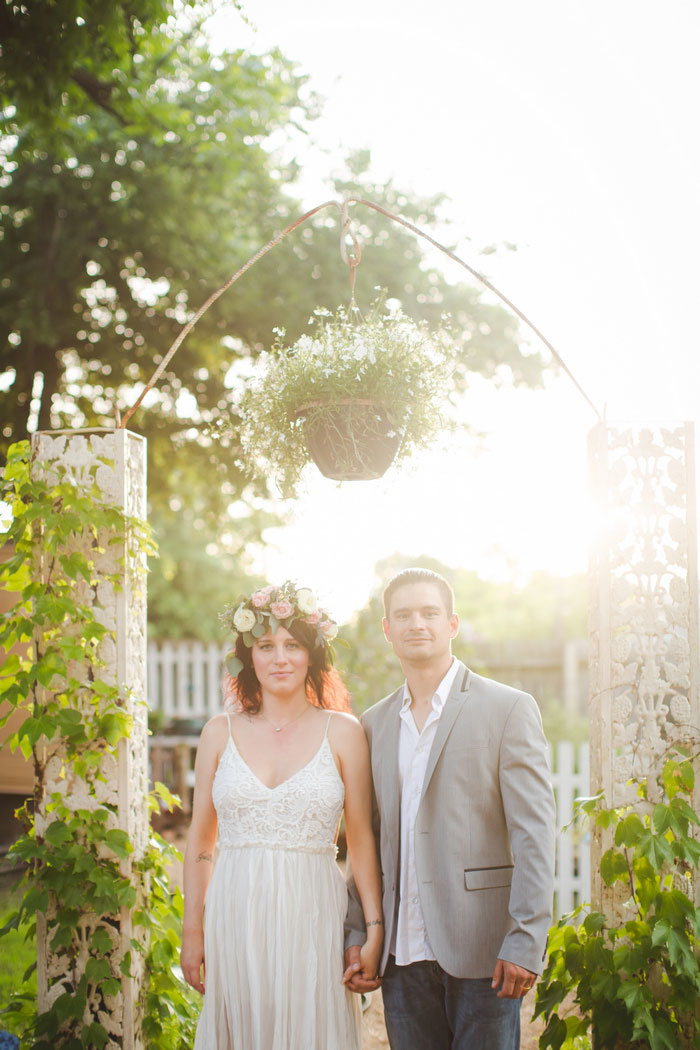 Sara, 28 & Thomas, 30
McKinney, TX
Wedding Date: May 14, 2015

Number of Guests: 7

Wedding Cost: $800 – Budget Breakdown – Dress: $80; Photos: $500; Food: $100 –  homecooked and paid for by parents; Flowers: $75: Rings: $40  (We spent most of our wedding budget on our larger wedding that following Saturday so we really kept this one quite inexpensive.)
Wedding Ceremony Location: Parents' Backyard 

Wedding Reception Location: The Red Gate Inn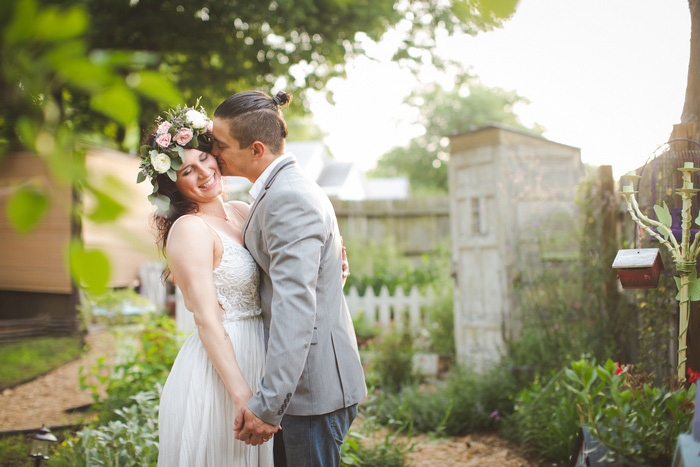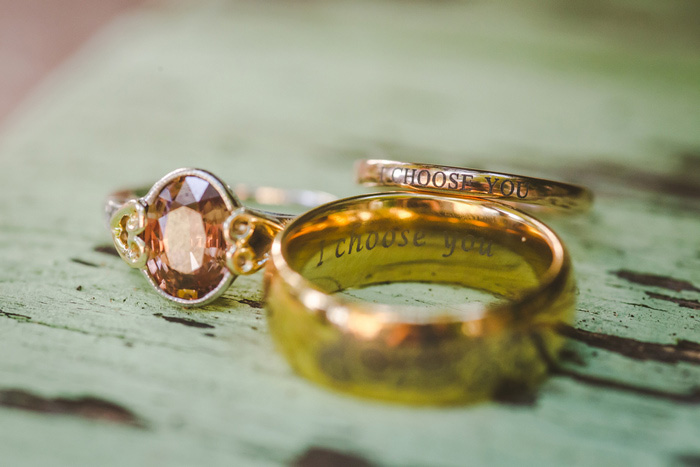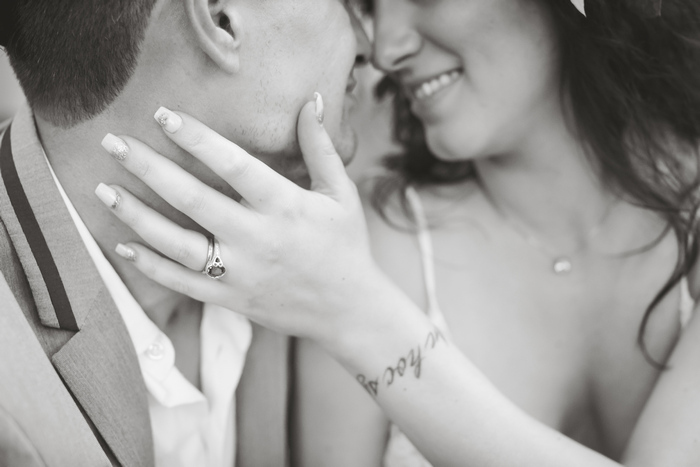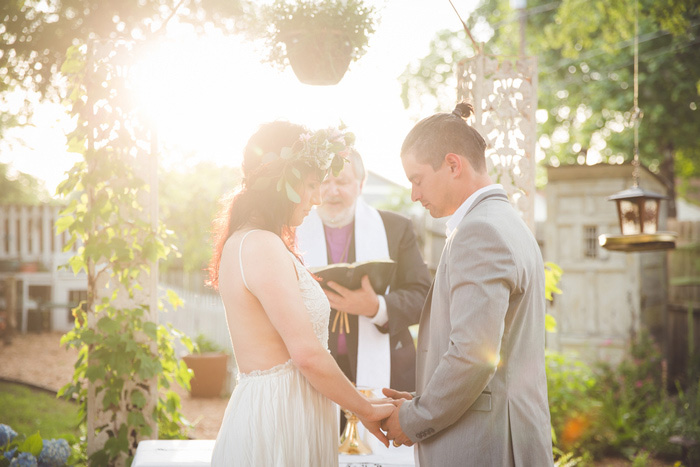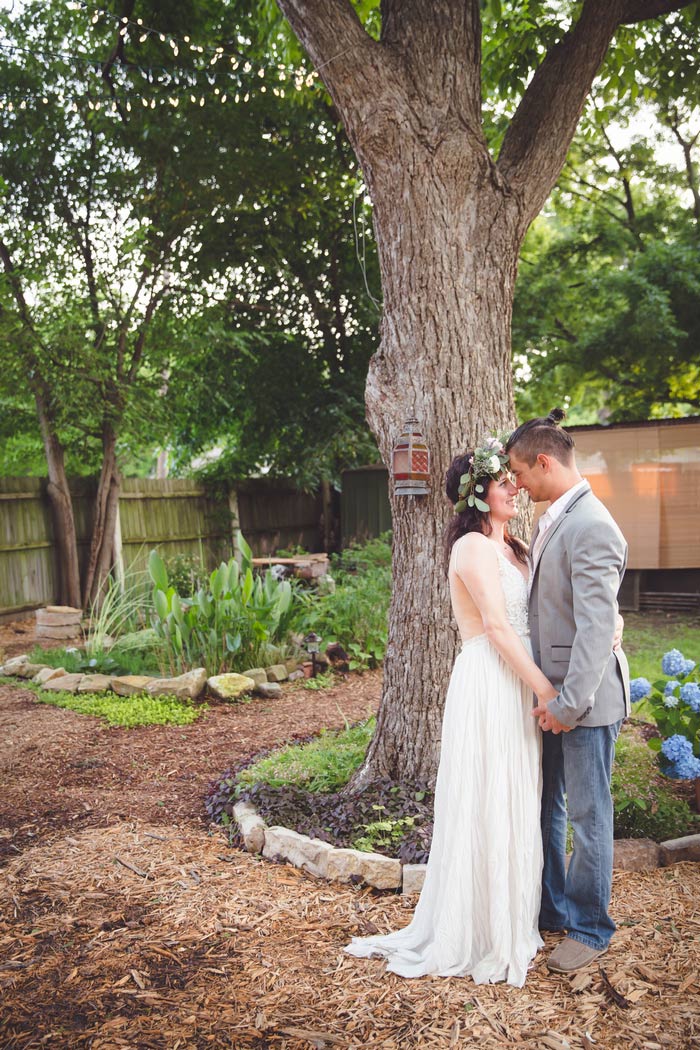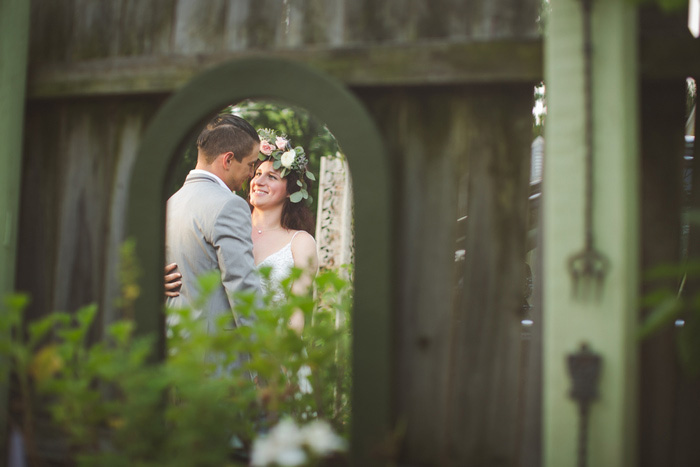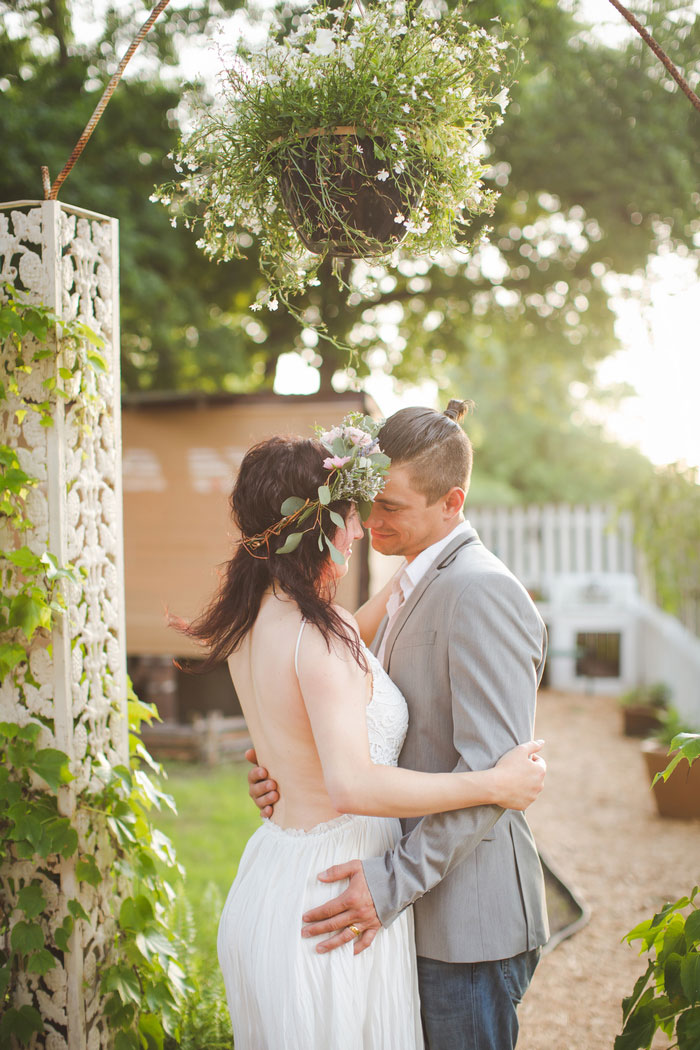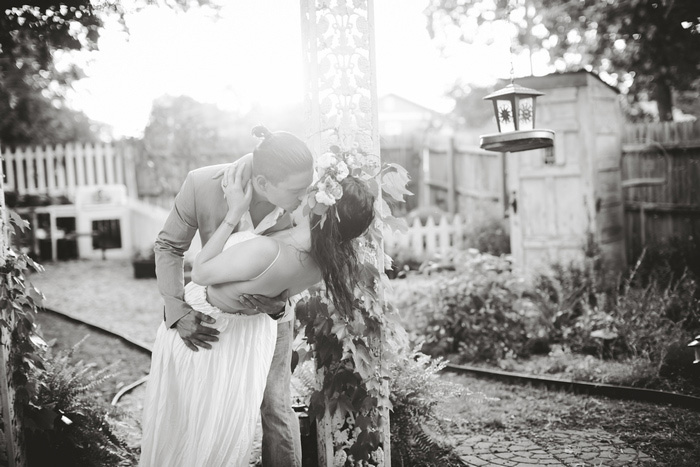 Why did you have an intimate wedding?
Having been together for about five years and having gone through three years of the relationship long distance, along with the war in Iraq, sharing a goddaughter, and him moving here for me and school, we had a lot of people involved in our support team. I felt overwhelmed with the idea of sharing such an intimate moment with a large audience and in a fast paced setting. I knew that I wouldn't be able to soak up all the details of the day and would miss some precious moments because of the hustle and bustle of a large wedding. Because I grew up Episcopalian and Thomas didn't, we both agreed to a short 10 minute ceremony at a large wedding on a Saturday in May. I knew, however, I would feel like I missed something special if I didn't have a liturgical ceremony at some point. After much discussion we agreed to a small Thursday before ceremony on a few conditions, one being that no one would know about it except a select few, and two, that I wouldn't wear the same dress. Well, if all I had to do was buy two dresses, then here we go! We decided on just our immediate family with no exception. You know the drill, if you invite this person then you have to invite that person and so on, so we just decided on parents and siblings, period. As I was standing there in front of him at the altar, I thought about the hardships and triumphs we had been through and I knew we had made the right choice. We were all able to enjoy every moment of the day and evening with each other and feel nothing but love and peace. I don't think there's ever been a more calm bride on the day of her wedding than myself on that day.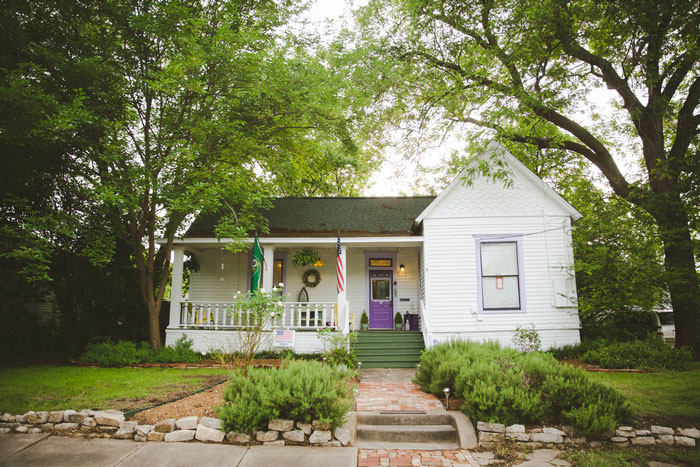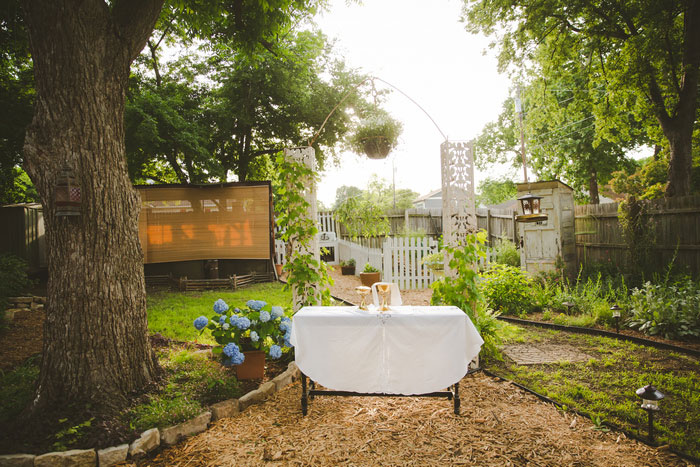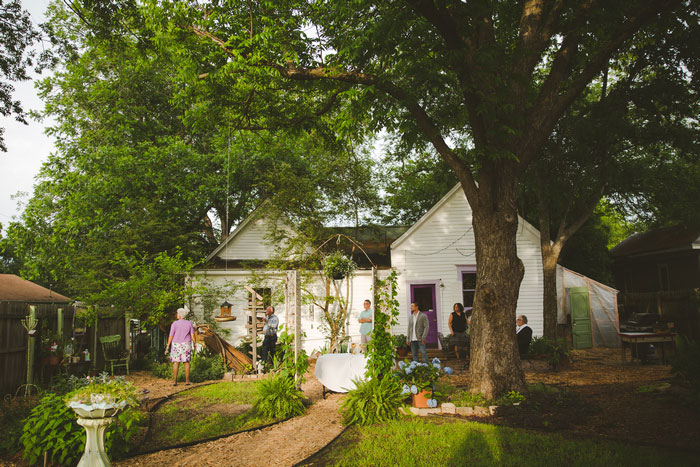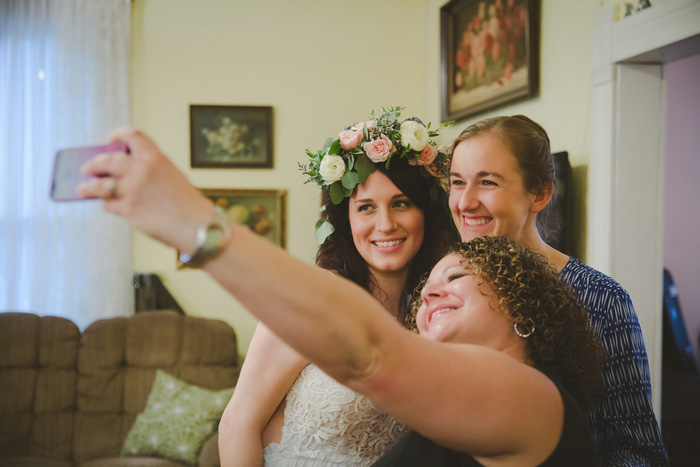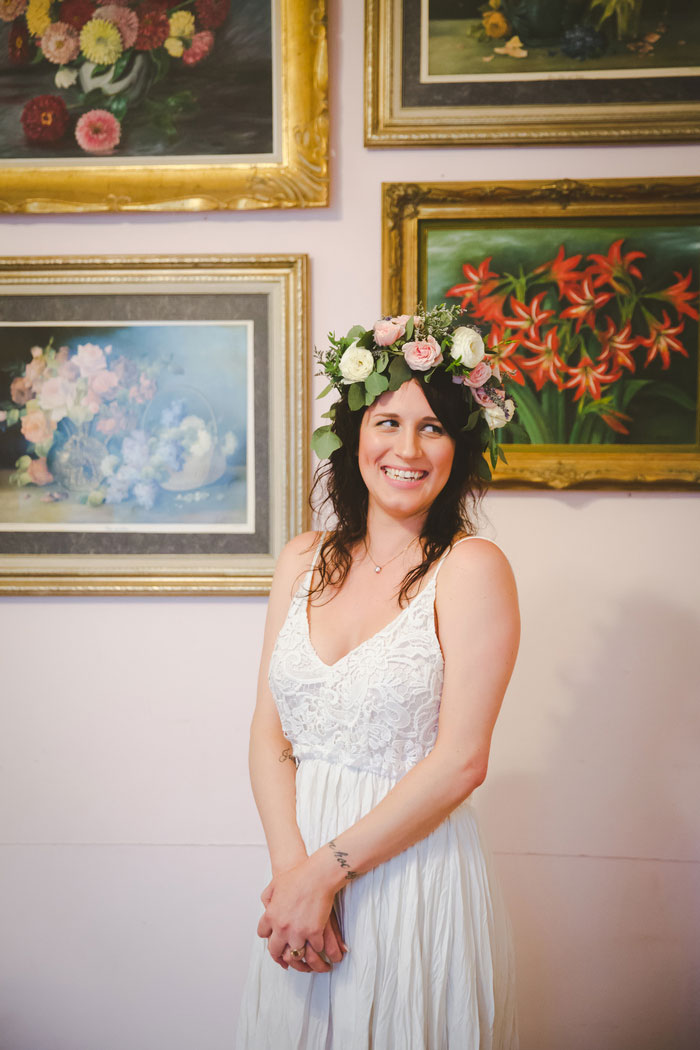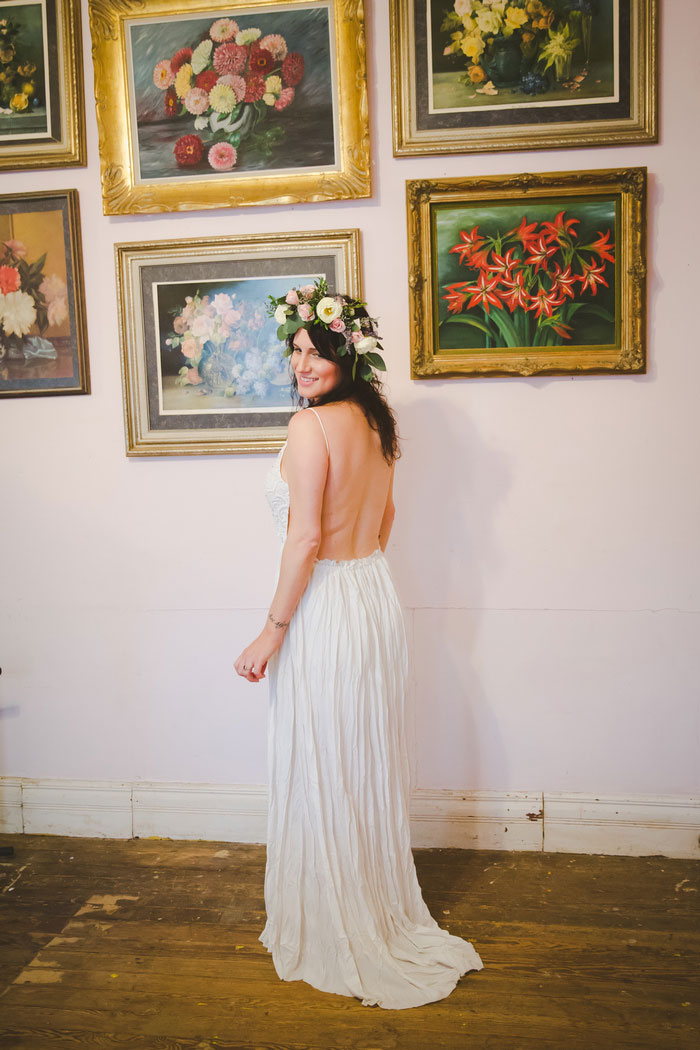 What are some of the challenges that you faced planning an intimate wedding?
The biggest challenge was keeping it a secret. The few people that knew weren't quite understanding why it was a secret and that led to a lot of repeat discussions. We could have easily told everyone and just let it happen as it will, but we decided to respect that some people might be offended and we didn't want to deal with it that week. To this day, it is still not a known event and we haven't decided when we will be sharing it with our families. I will say that afterwards, every single person that was there came to me and said they are so glad we did it this way; it was incredibly special and involved for every family member there.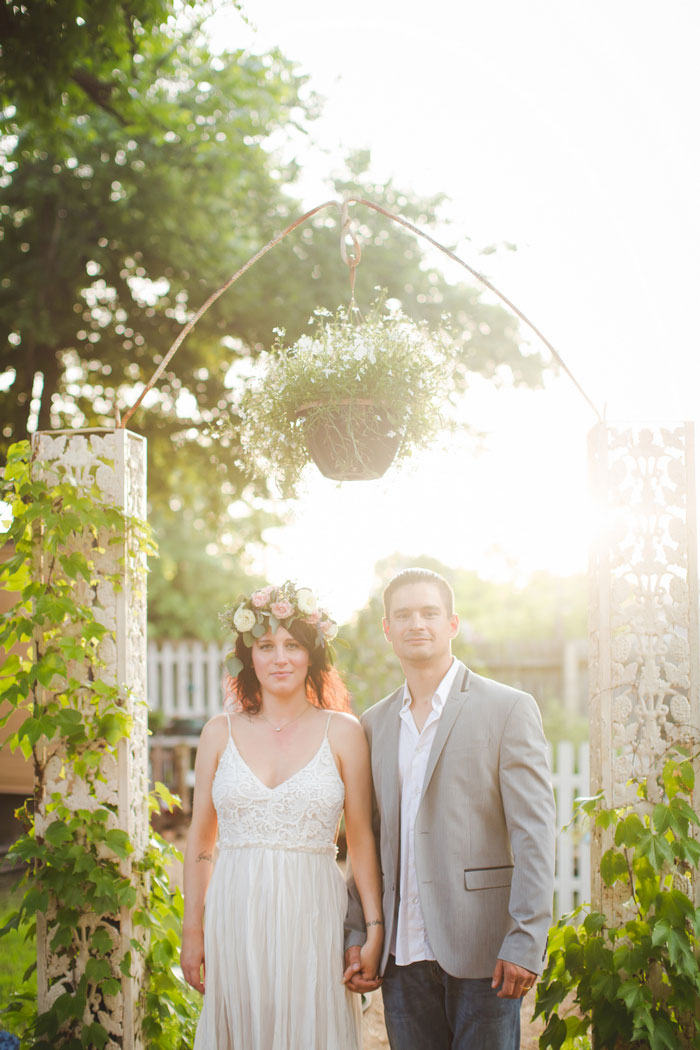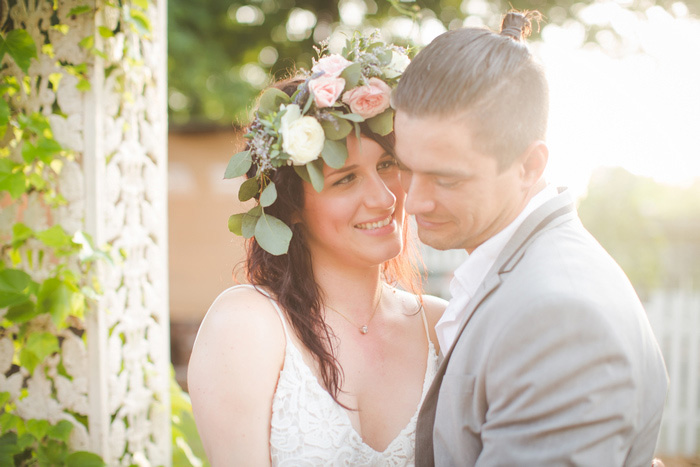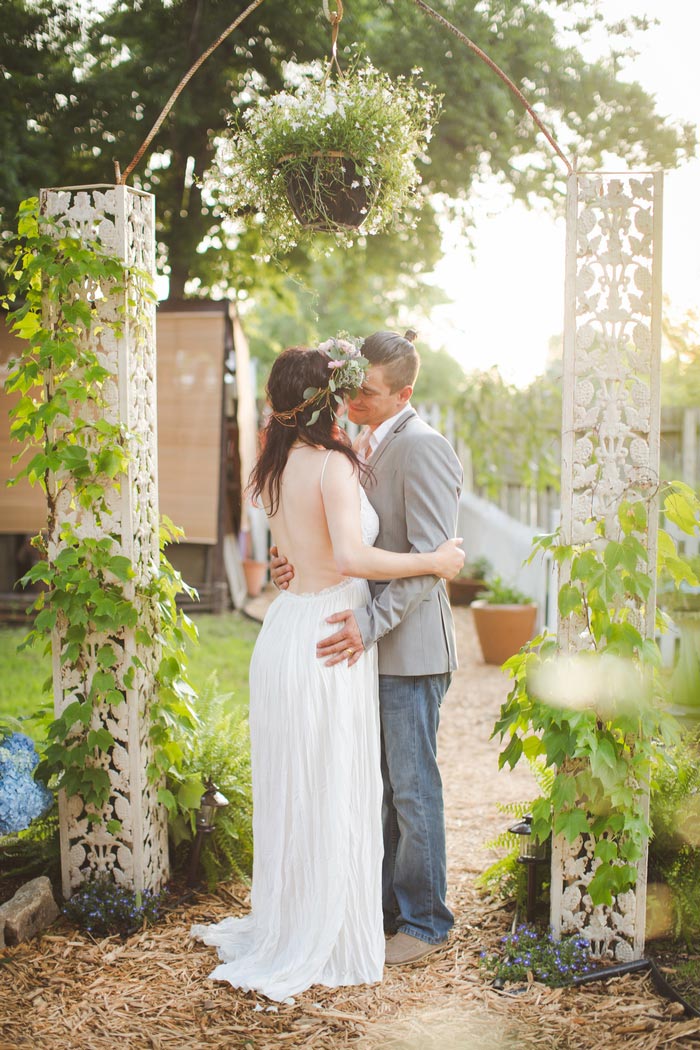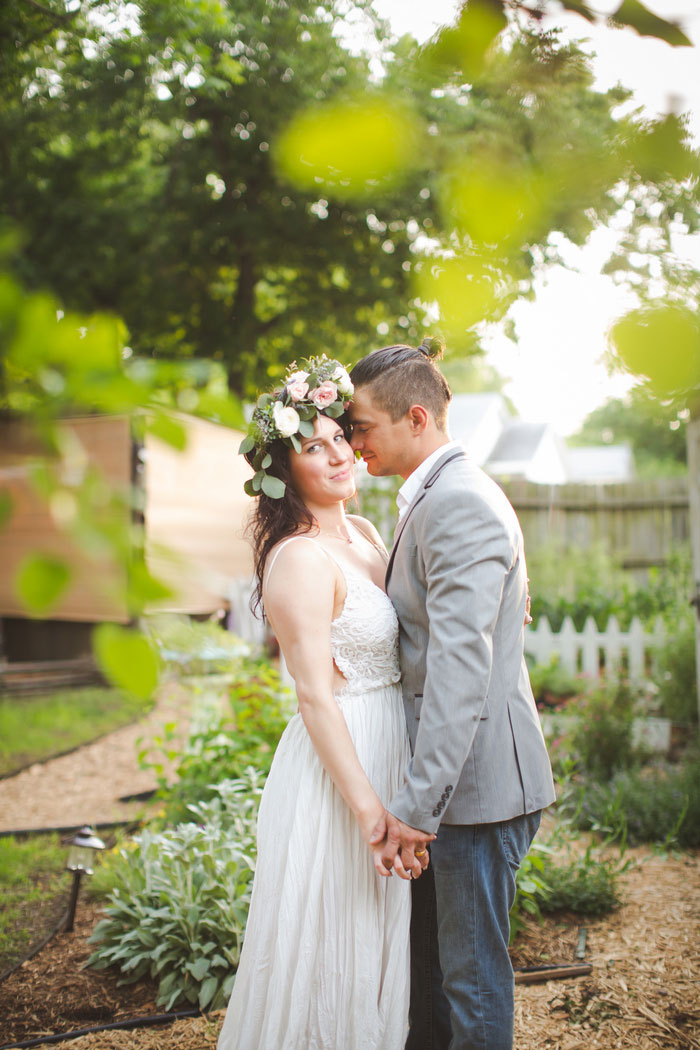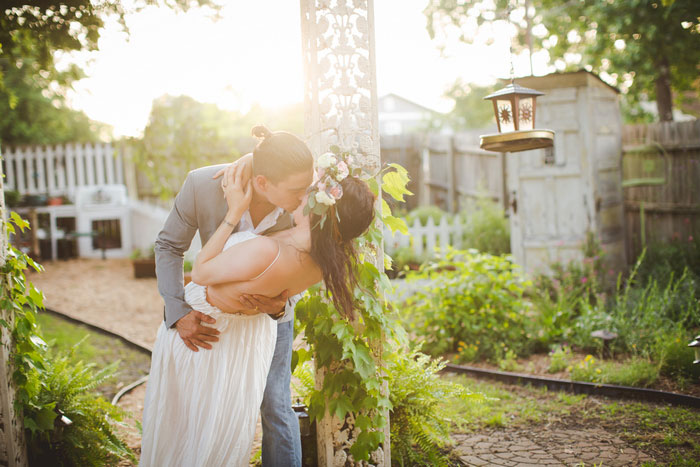 Was it difficult to pare down the guest list?
It was extremely difficult. We had a lot of family and friends actually flying in that day, and we had to be careful what we said and how we said it. There were a few that knew and respected our decision completely though, which was comforting.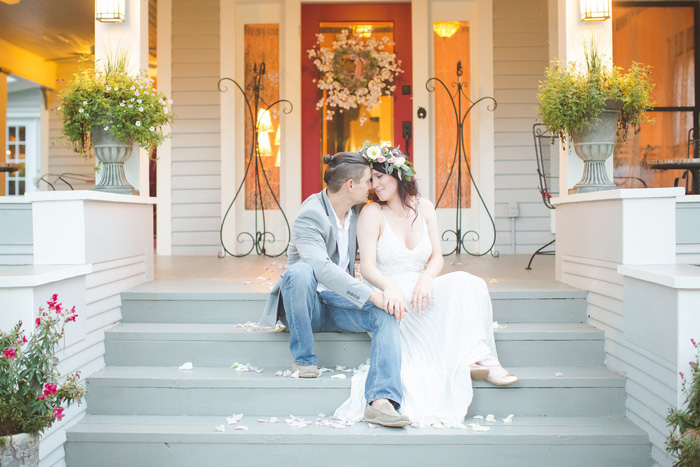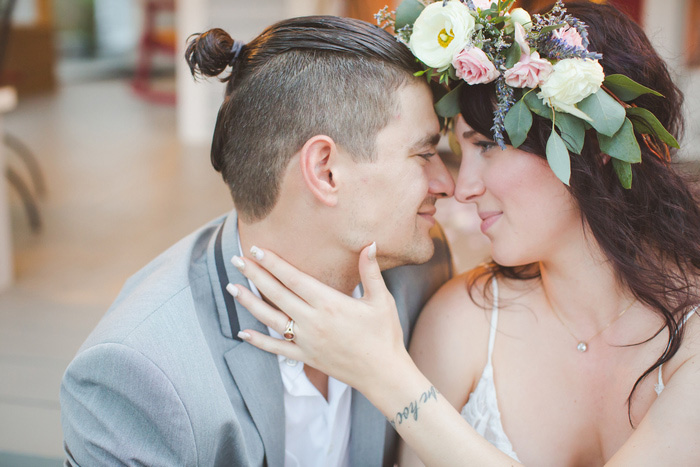 Did you have any 'issues' with the small guest list from friends and family? If so, how did you address them? 
Our families generally agreed to most of it once I explained the vibe of the night that we were going for. There were a few confused looks at first and a few "why can't grandma come?" questions, but all went well in the end. The only downside was that my brother wasn't able to attend until that weekend, because even though he was stationed locally, he didn't get off work in time. 

I addressed the issues by explaining that it was important to me to have a liturgical wedding, and considering 98 percent of our friends and family aren't Episcopalian, I wouldn't want them to sit through something so long outside in the heat. Nothing sounded better to me than to just have our biggest supporters/immediate family there to experience such an intense and deep moment in our lives. Some understood and some didn't, but afterwards they ALL said it was worth it and were glad we had made that choice. There wasn't a dry eye there the entire ceremony and it made it that much more amazing.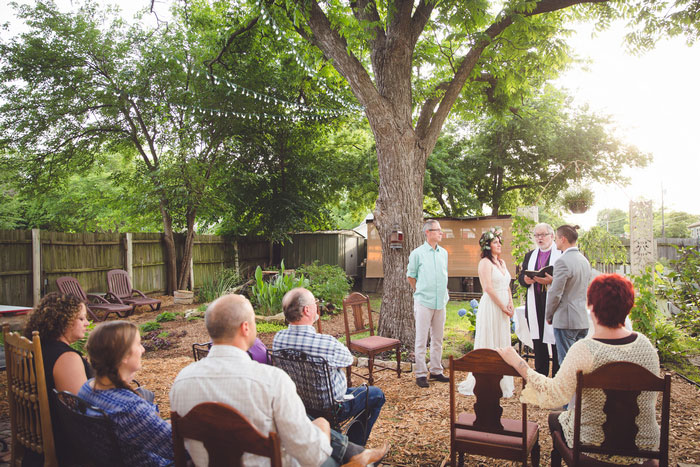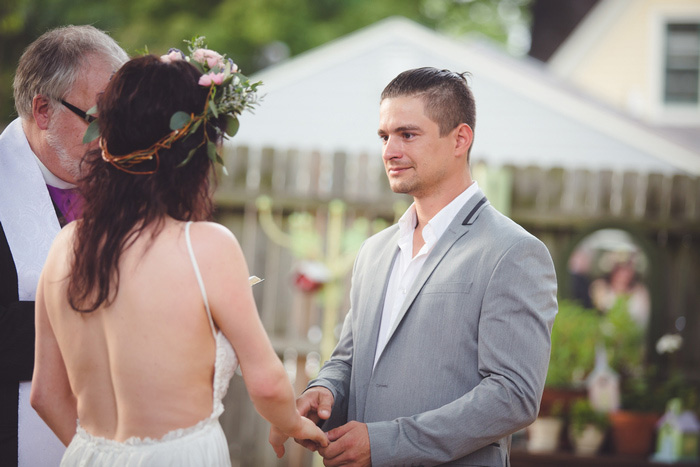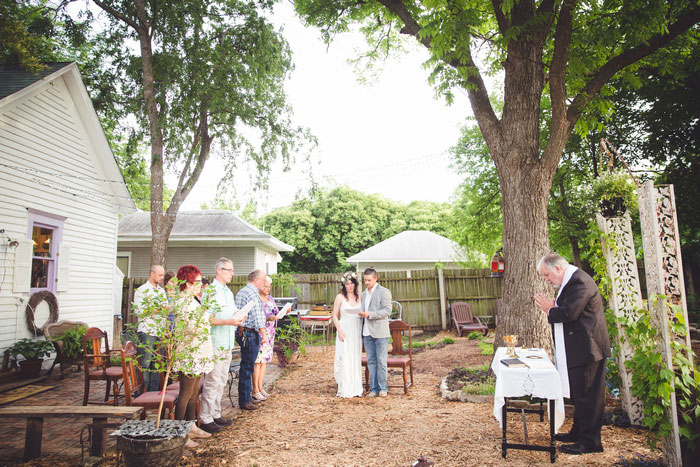 What were the highlights of the ceremony?
The highlight for me personally was being able to look over and see everyone was right there smiling at us. We were able to joke around a bit and be super relaxed the whole time while performing a very ancient ceremony. My groom was very teary (much to his surprise) and I loved that it was such a moving experience for both of us.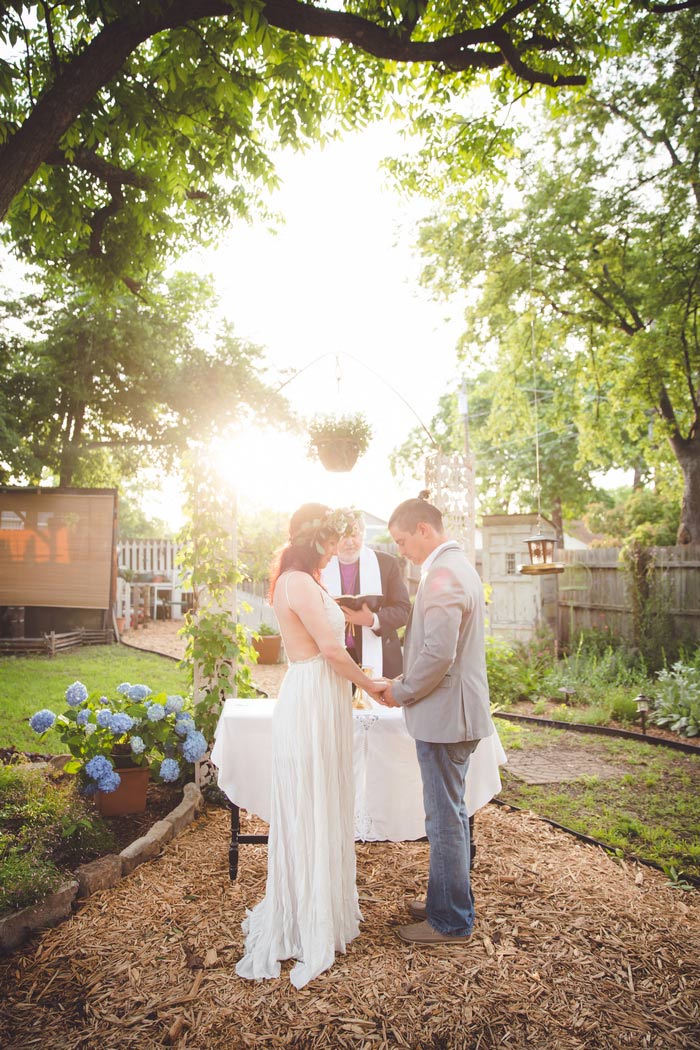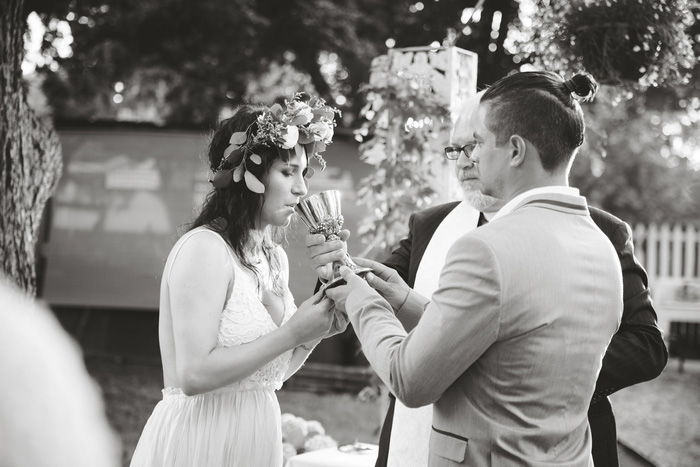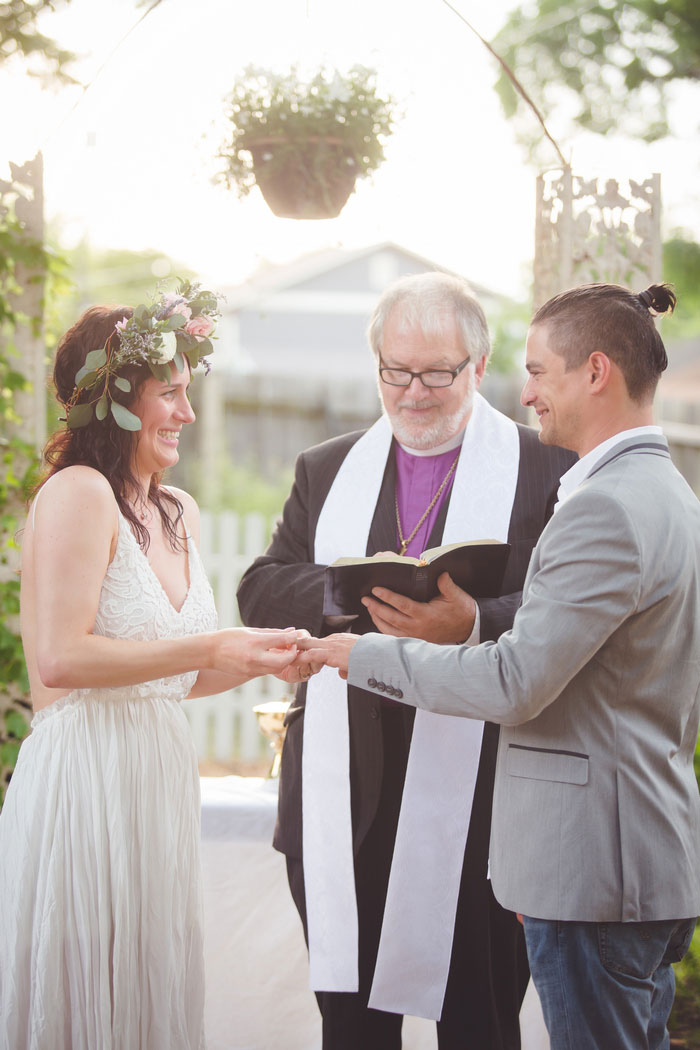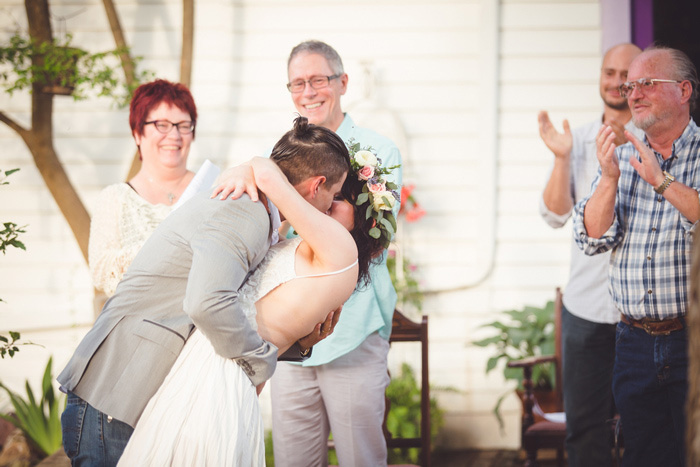 What were the highlights of the reception?
We had a family cooked meal afterwards at a local inn owned by my parents' friends. His parents surprised us with a carriage ride over there and the rest of the evening was spent laughing and eating. His mom made his favorite and my mom brought my favorite dessert. We are so lucky that our parents enjoy each others company, and it felt like a real "knitting" of the two sides together.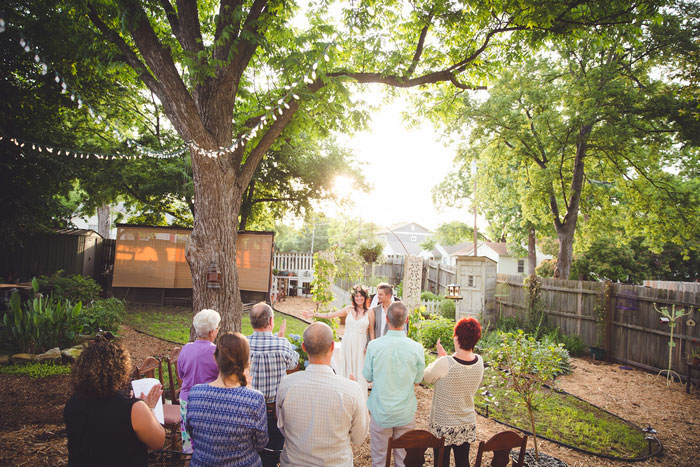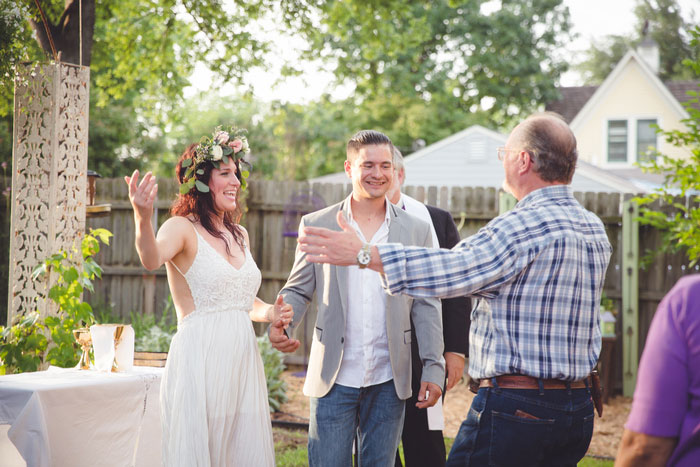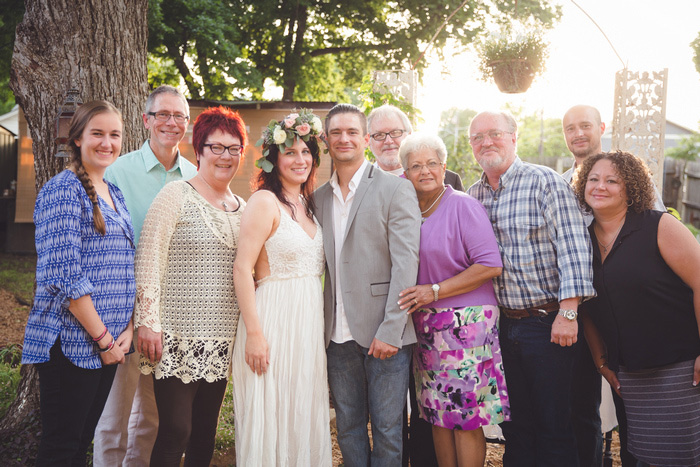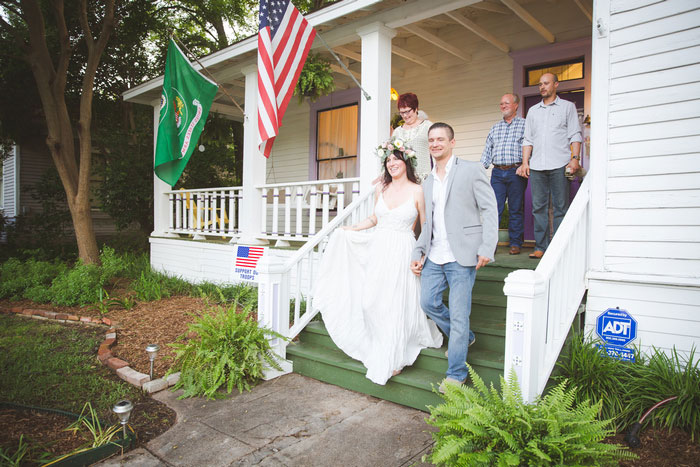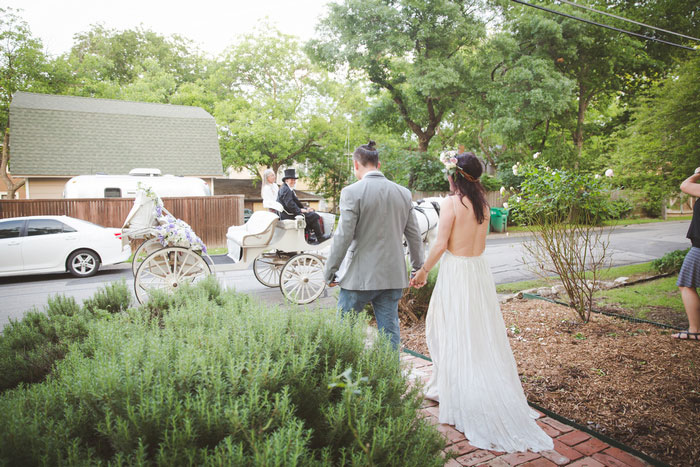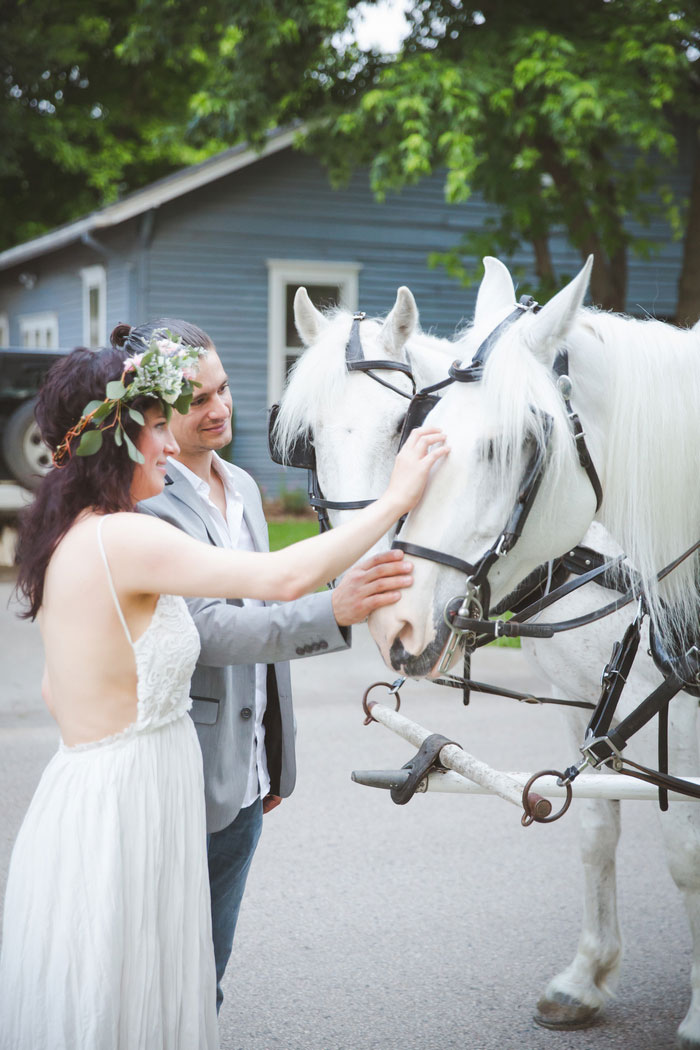 What was the best thing about having an intimate wedding?
The memories we have of that night are crystal clear, slow, and peaceful. I can remember every moment and every emotion. I don't think many couples would be able to say that.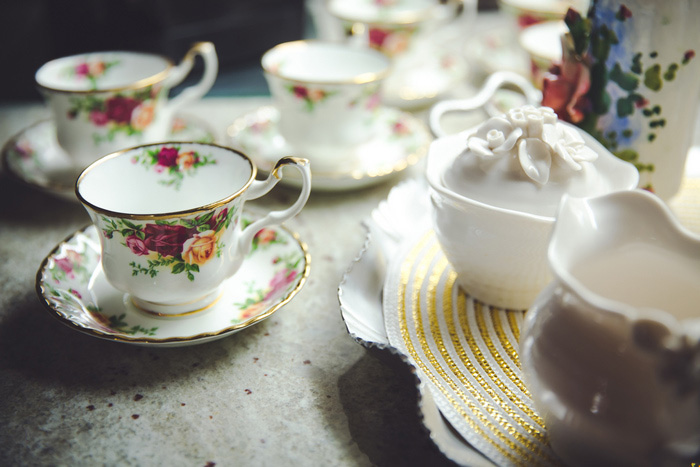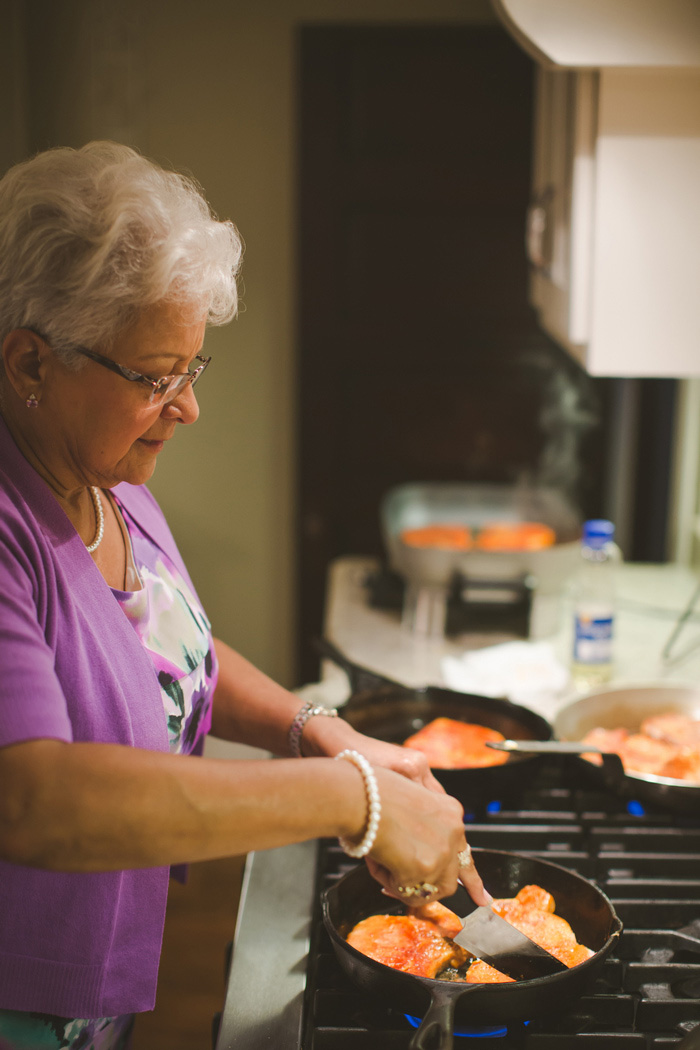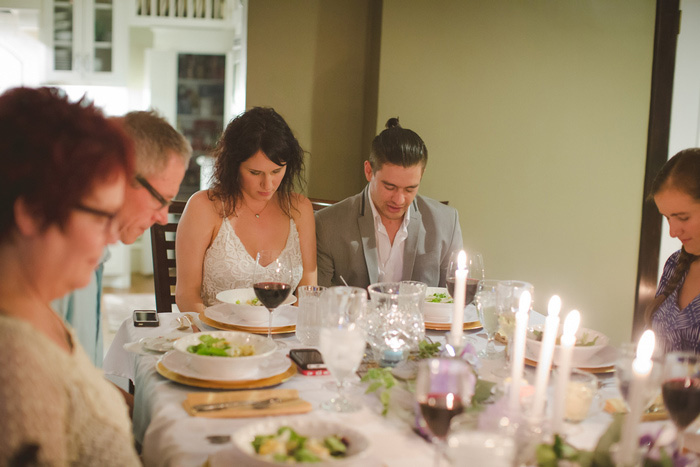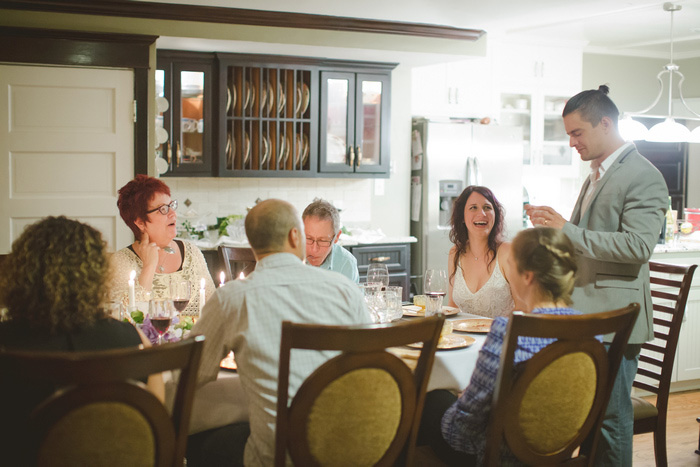 What advice do you have for couples who are considering an intimate wedding?
Do it. Hands down, just do it. When you are standing there at the altar with your groom, no one will be thinking of "that thing" that they had asked you to include or do. The day will go by so incredibly fast and you will wish you could remember every detail, but you can't, unless you slow it down. For us, the only way to slow it down was to have a completely normal day and a tiny wedding that night. We loved having that day to just be with our immediate families and prepare for the crazy weekend ahead. We had a little twinkle in our eyes at our Saturday ceremony, which only made it that much more special. Remember, it's YOUR show; you're the one that has to walk away at the end of the night feeling good about it, so make it your own.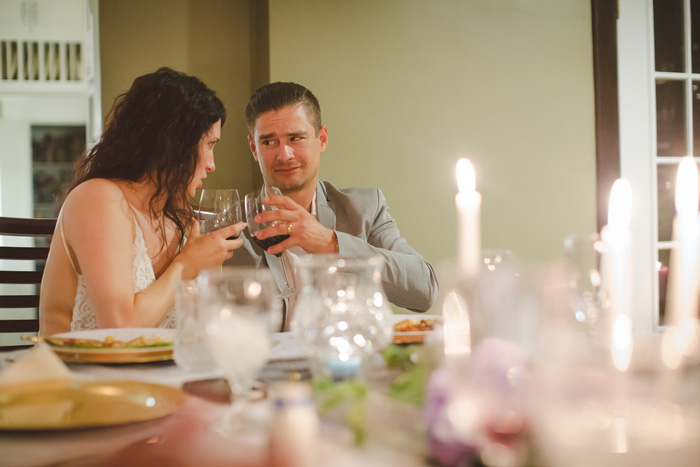 Vendors:
Flowers: The Stalk Market
Photography: Shawn Marie Photography
Wedding Dress: Lulu's Boutique
Groom's Jacket: Zara
Officiant: Bishop Kenneth Myers
Reception Dinner: The Red Gate Inn
Dessert: Emporium Pies