For brides and bridesmaids alike, the off the shoulder dress is having a moment. Whether it's being shown on the runway or in real weddings, the style is a sophisticated option that hits the right balance between a strapless and sleeved dress. There are many silhouettes that work with the off the shoulder detail; from drapery to lace. So if you're looking for a classic or trend-worthy gown, there are many styles to choose from.
A gorgeous rhinestone belt complements this off the shoulder gown.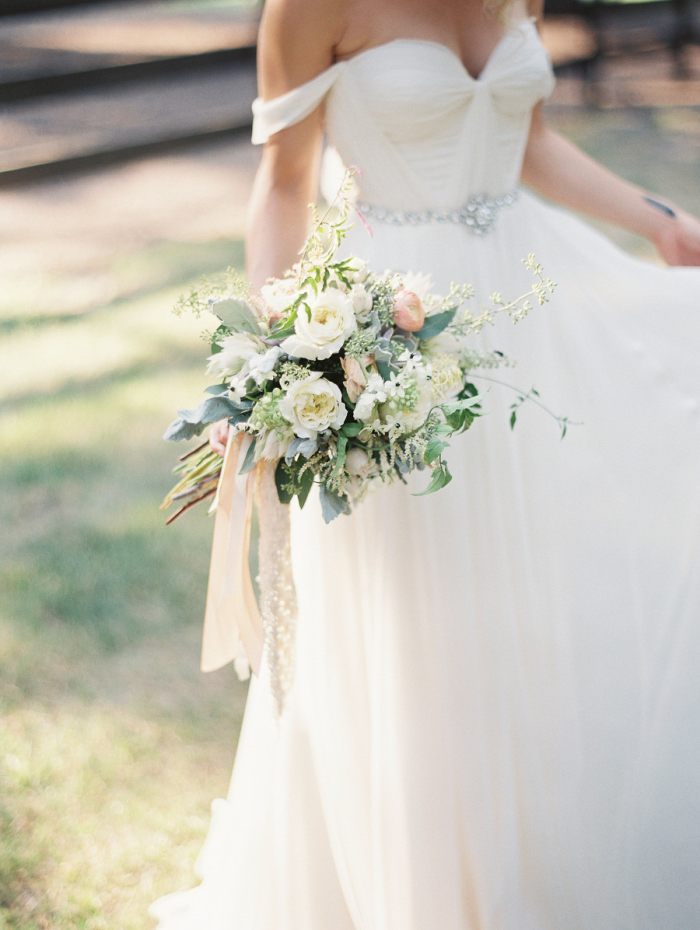 Very detailed dresses are given a bit of casual elegance with an off the shoulder design, it works really well with an elaborate lace. This trend looks just as amazing with separates. A crop top with a flared skirt is a great ensemble for a laid-back wedding.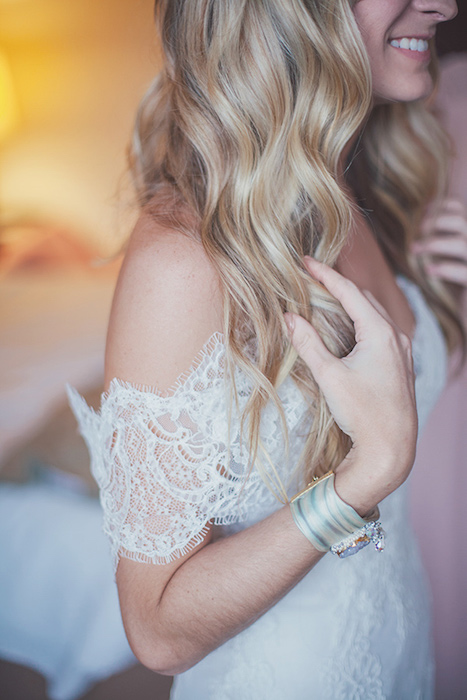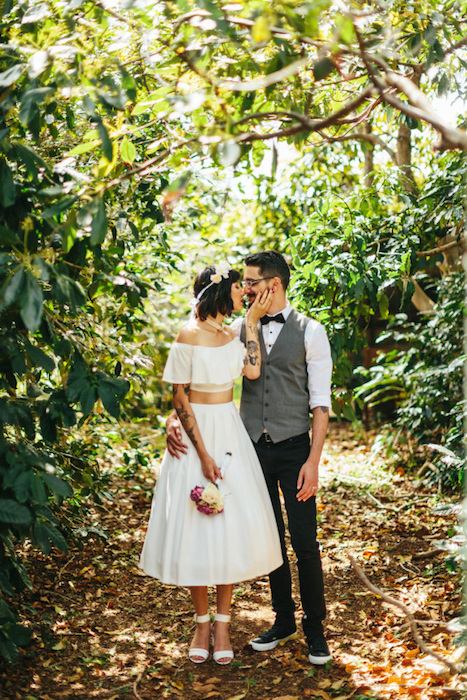 The graphic cross-over detail adds some interest to a traditional silhouette.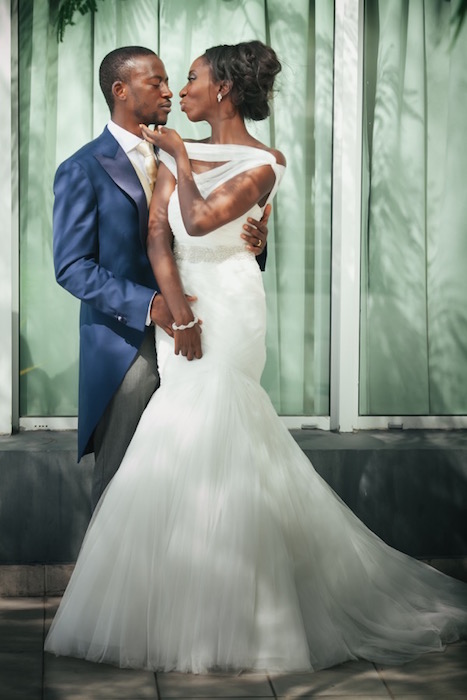 If you're going for all black and bohemian for your bridesmaids, a low off the shoulder dress will really work with that theme. A drop sleeve balances out a voluminous skirt and is a stylish alternative to a strapless dress.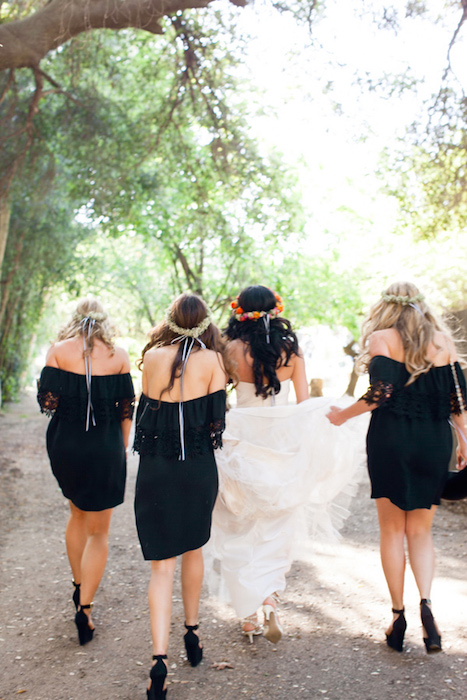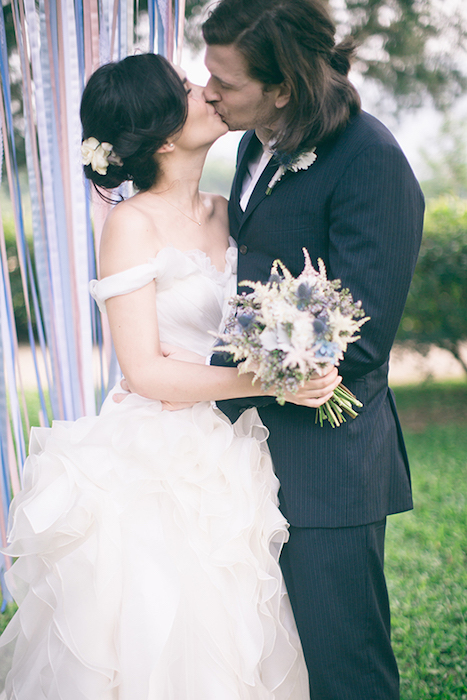 This clever cross-over neckline is so flattering with its extra coverage that still bares the shoulders in a subtle way.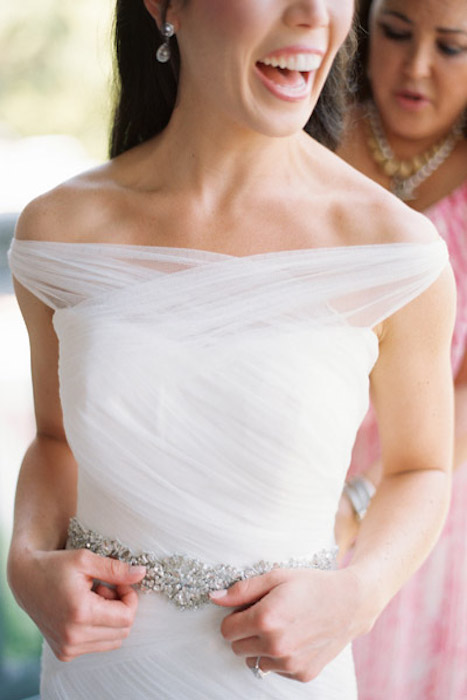 These elbow-grazing sleeves have an ethereal feel to them, and the bold color adds to the look. Combining the ever-popular strapless neckline with an off the shoulder sleeve, makes for a breathtaking gown.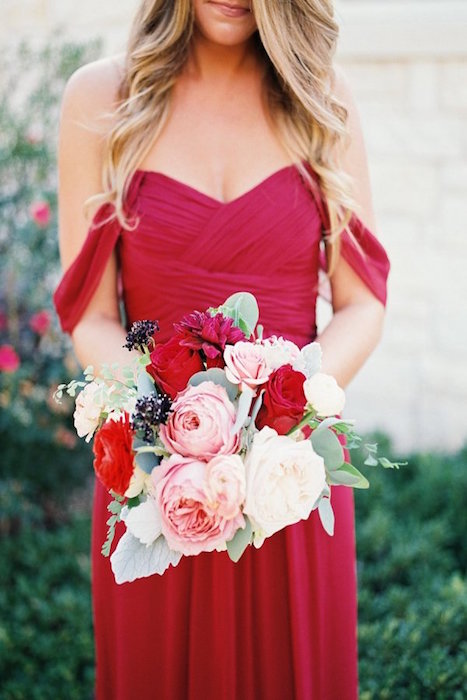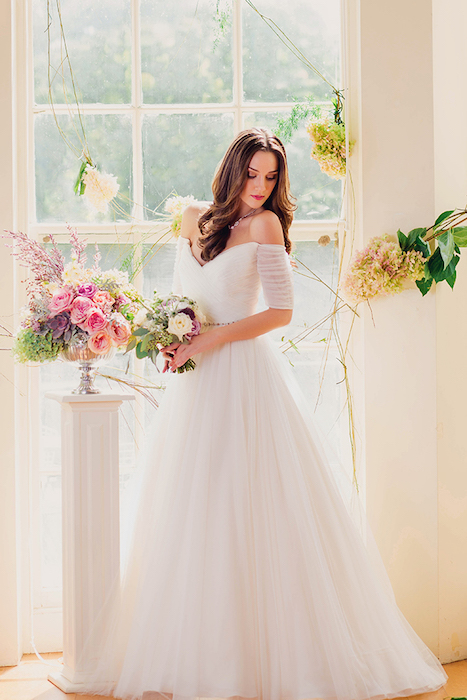 Off the shoulder dresses have an effortless and sensual quality to them, and adding a sheer veil is a lovely finishing touch.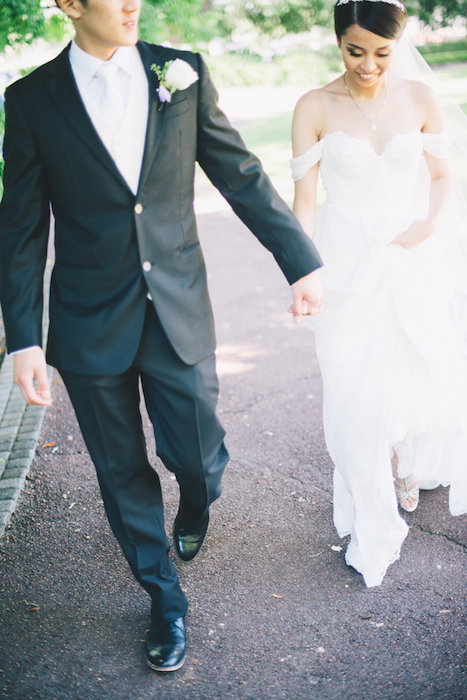 Photo One: Mod Wedding; Photo Two: paperedheartphotography.com; Photo three: nouba.com.au; Photo four: aisleperfect.com; Photo five: ruffledblog.com; Photo six: simplypeachy.com; Photo seven: southernweddings.com; Photo eight: elizabethannedesigns.com; Photo nine: glamourandgraceblog.com; Photo ten: theweddingscoop.com