Anna and Awad wanted to keep their wedding as low-key as possible. While they weren't interested in drawing lots of attention to themselves with a large wedding, they still wanted to celebrate with those nearest and dearest to them. An intimate ceremony and small reception was the perfect fit!
With the help of their talented and generous family and friends, they DIYed their wedding for only $3,000. It included homemade food, handmade decorations, and the indescribable feeling that comes from being surrounded and supported by those you love the most.
Special thanks to Callie Manion for sharing the beautiful photos of Anna and Awad's special day with us!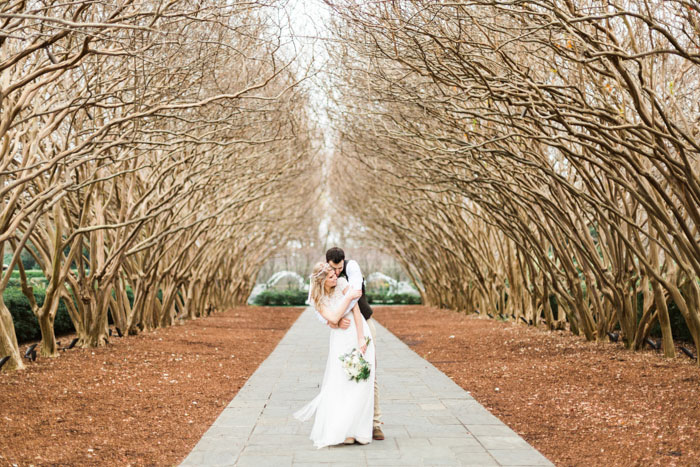 Anna, 23 & Awad, 23
Location: Dallas, TX
Wedding Date: December 20, 2015
Number of Guests: 35 at the ceremony and about 50 at the reception
Wedding Cost: About $3,000, which included the ceremony, photographer, my dress and accessories, flowers, and extra decorations. This isn't including the groom's clothes, which cost us about $300. We saved money by having my family members bring some food dishes, my friend made and decorated my cake (which turned out amazing), a friend's sister sang at our wedding, and another friend designed and printed my wedding invitations (she does this for a living). A friend also ordered and put together my flower bouquets, and I did my own hair, makeup, and nails. I clearly couldn't have done any of this without the help of my amazing and talented friends!
Wedding Ceremony Location: Karen's Gazebo at the Dallas Arboretum
Wedding Reception Location: My dad's house in Mansfield, TX. He has a relatively large house that is already beautifully decorated, so it saved us a lot of money since we only had to buy ribbons to hang pictures, extra Christmas lights to throw around the house, and candles to scatter everywhere. We used the flowers from the ceremony to put in borrowed mason jars scattered around the house as well.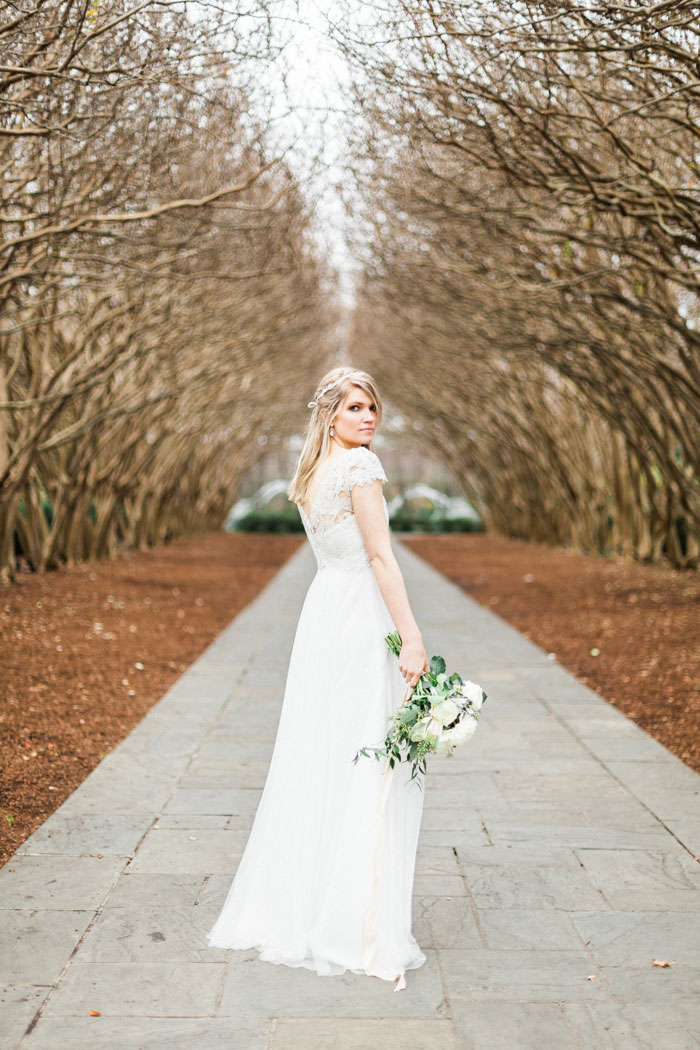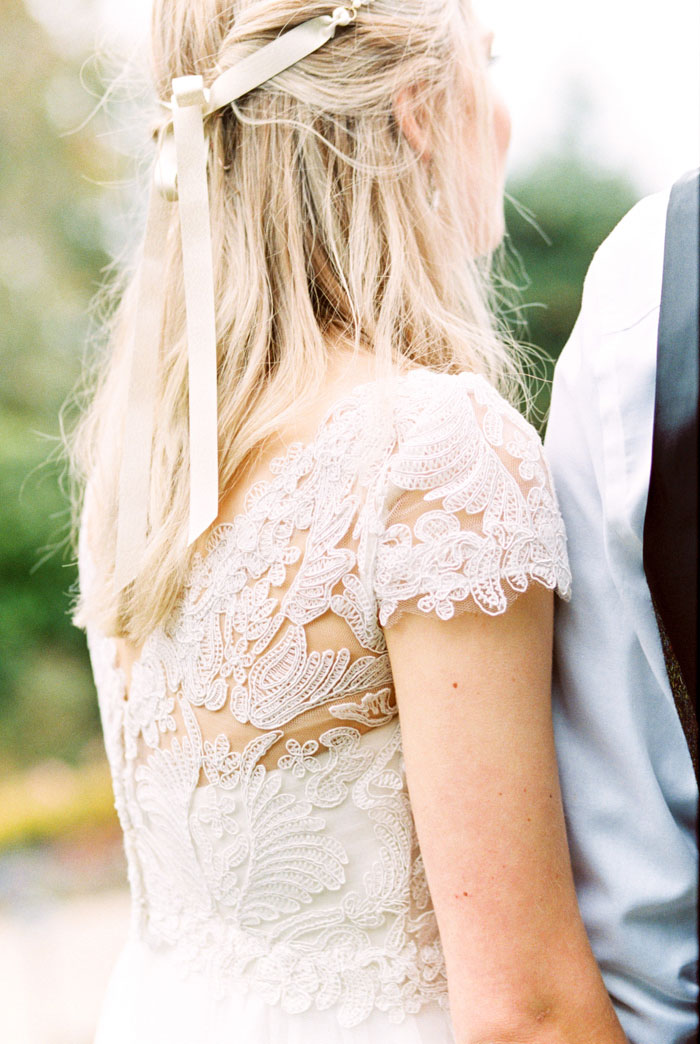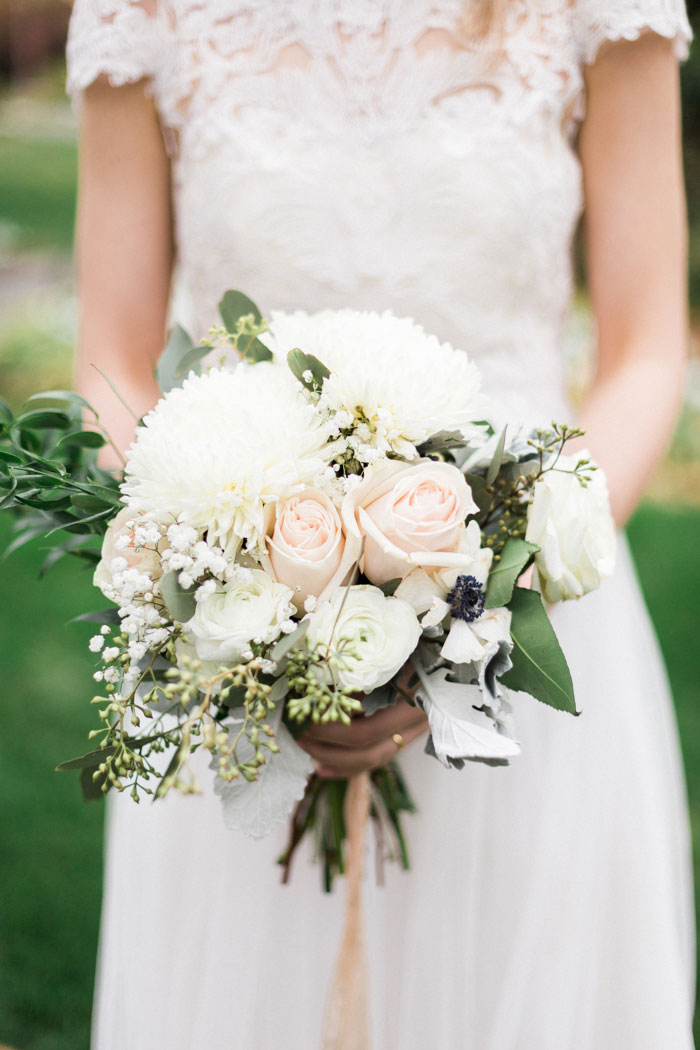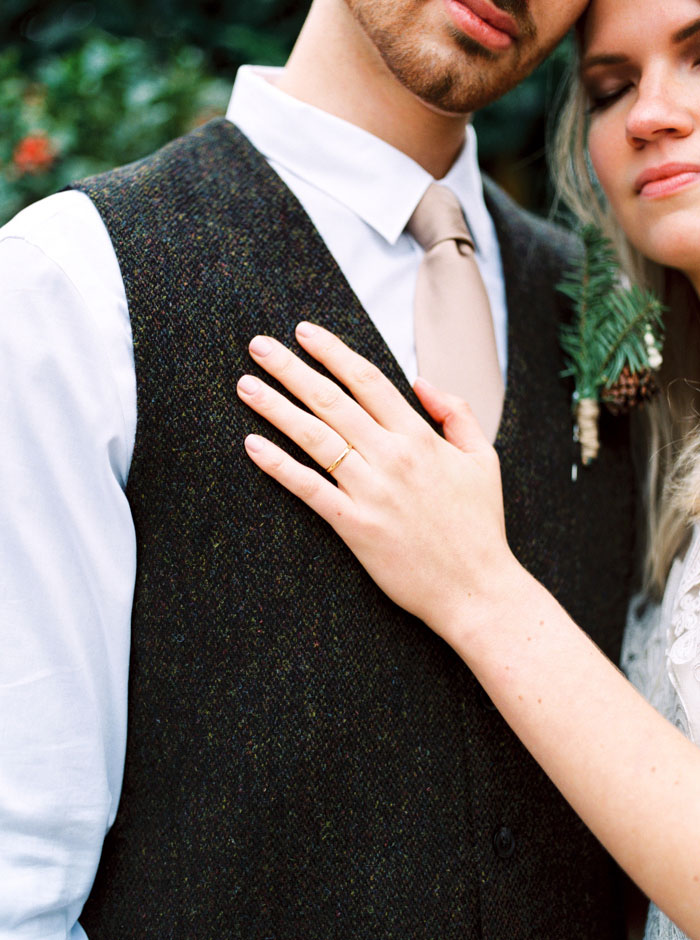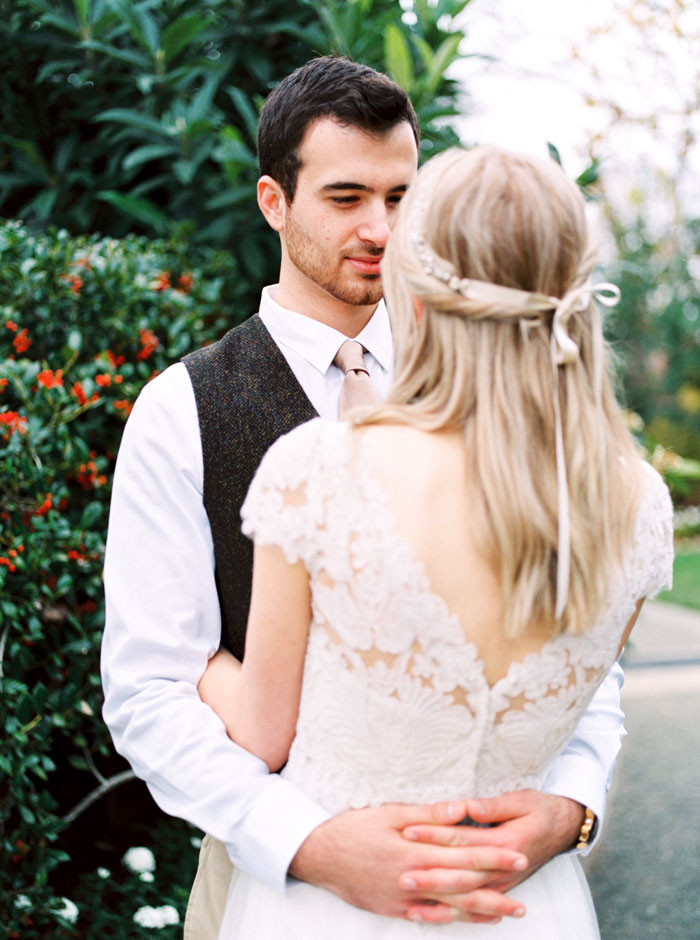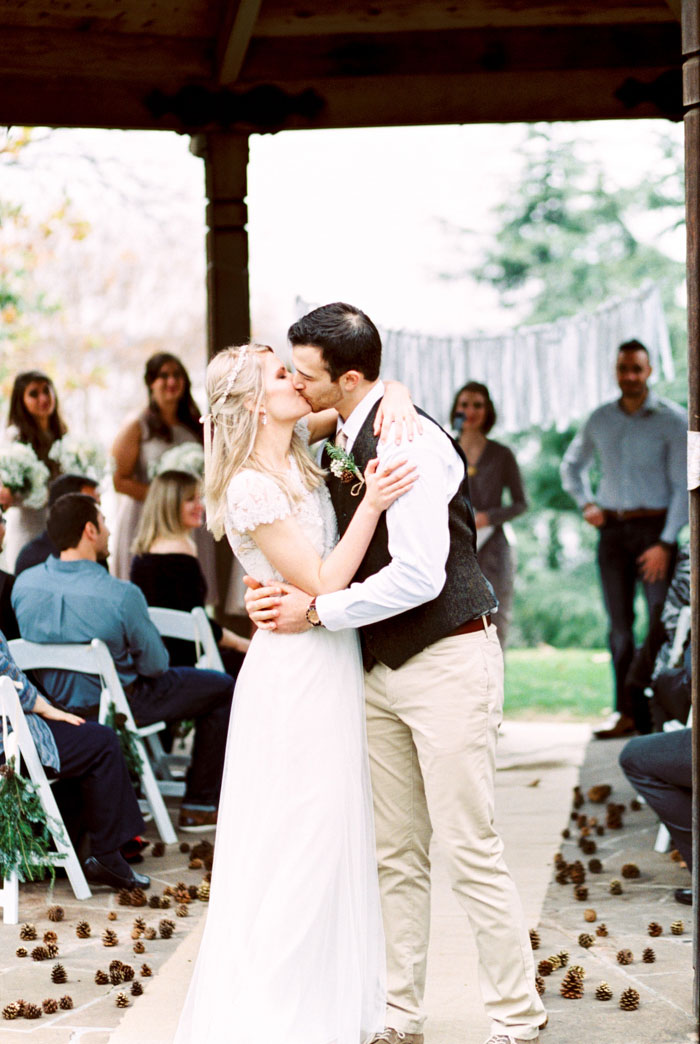 Why did you have an intimate wedding?
My husband and I are private people, and since I've never liked having a bunch of attention drawn to myself, we wanted something more low-key. Originally we wanted to elope, but I really wanted to wear a beautiful dress and have pictures taken. We also wanted our closest friends and family to be there, so we opted for just a small ceremony instead!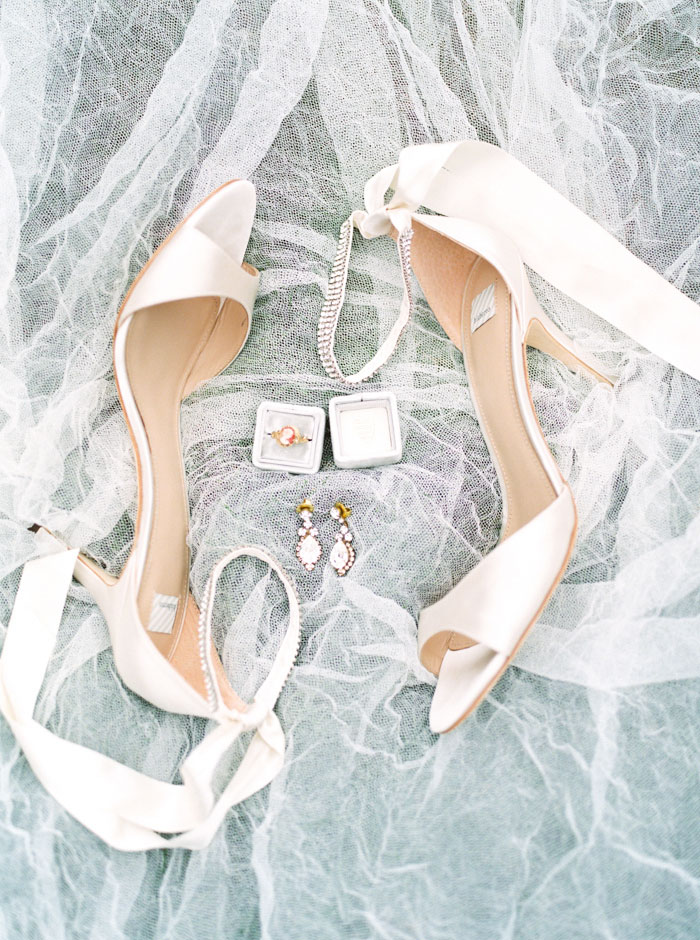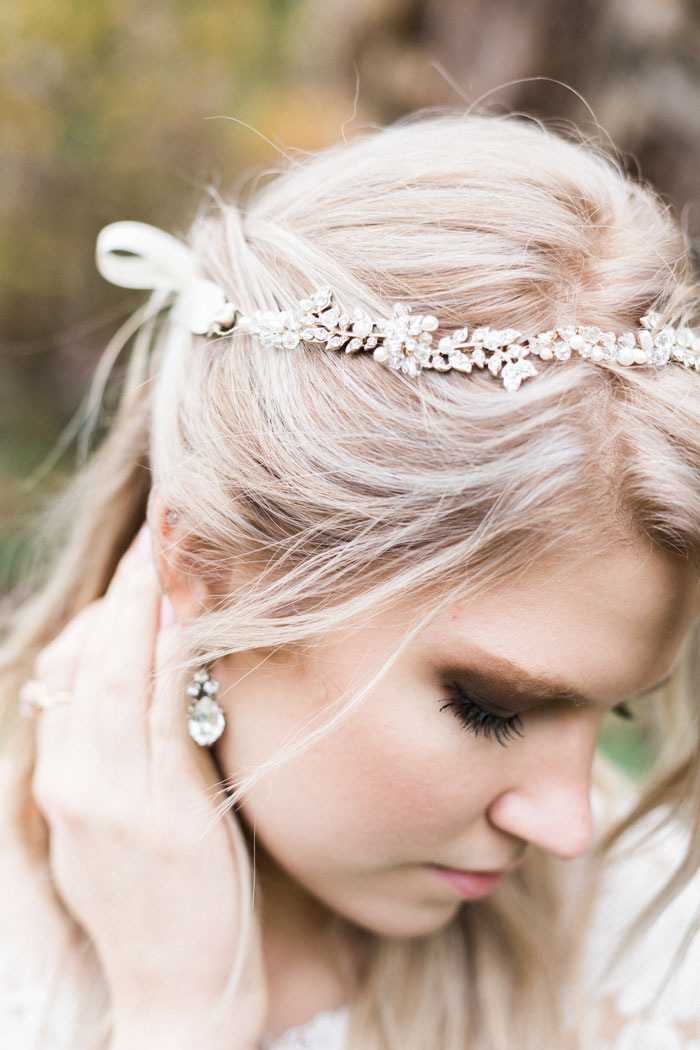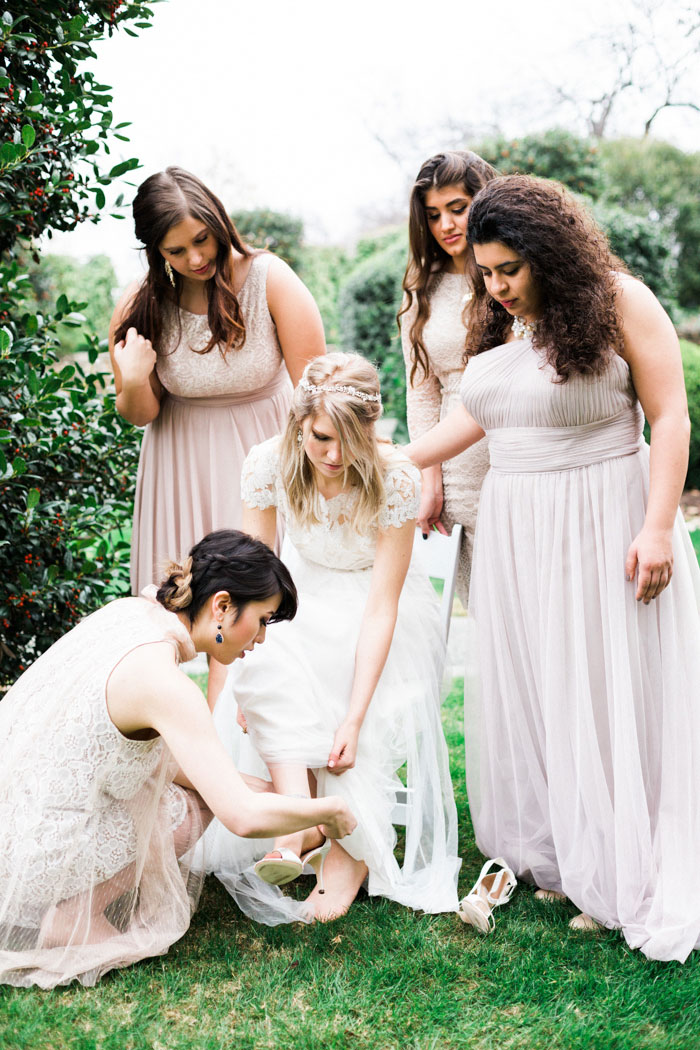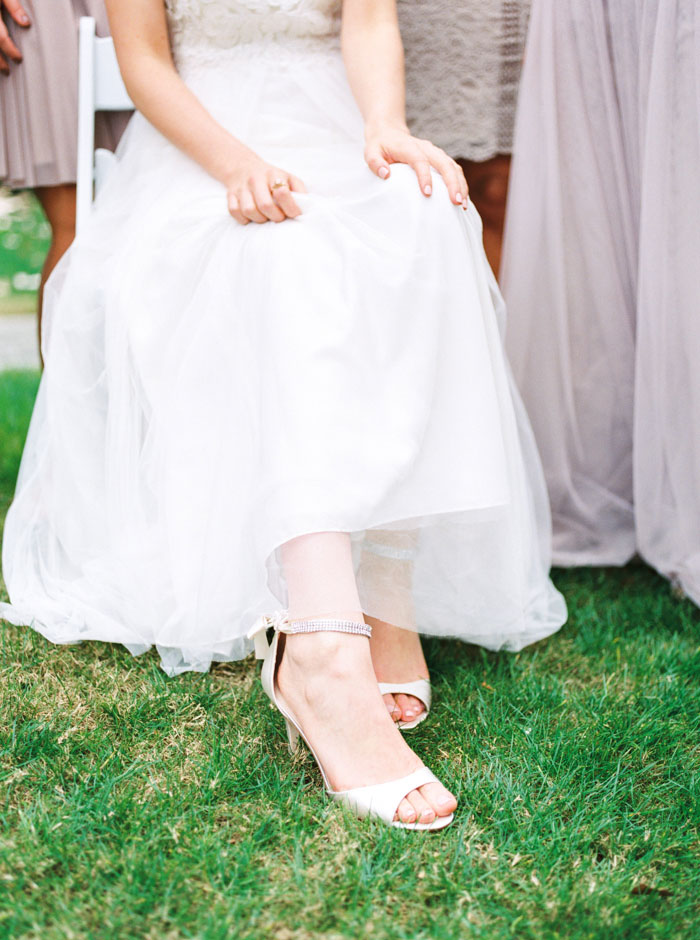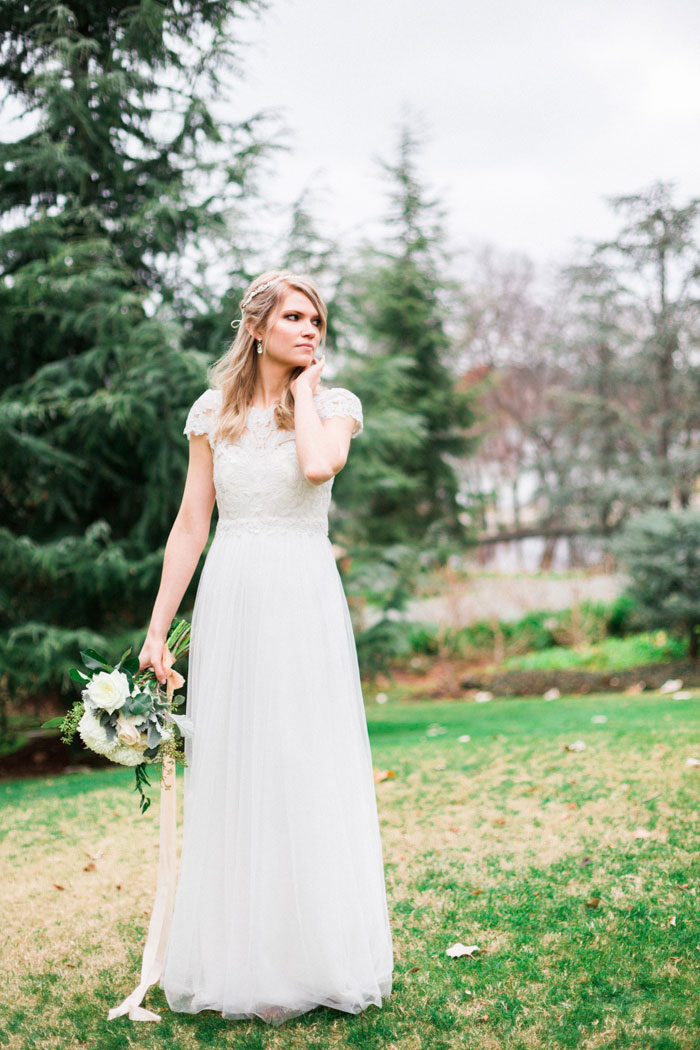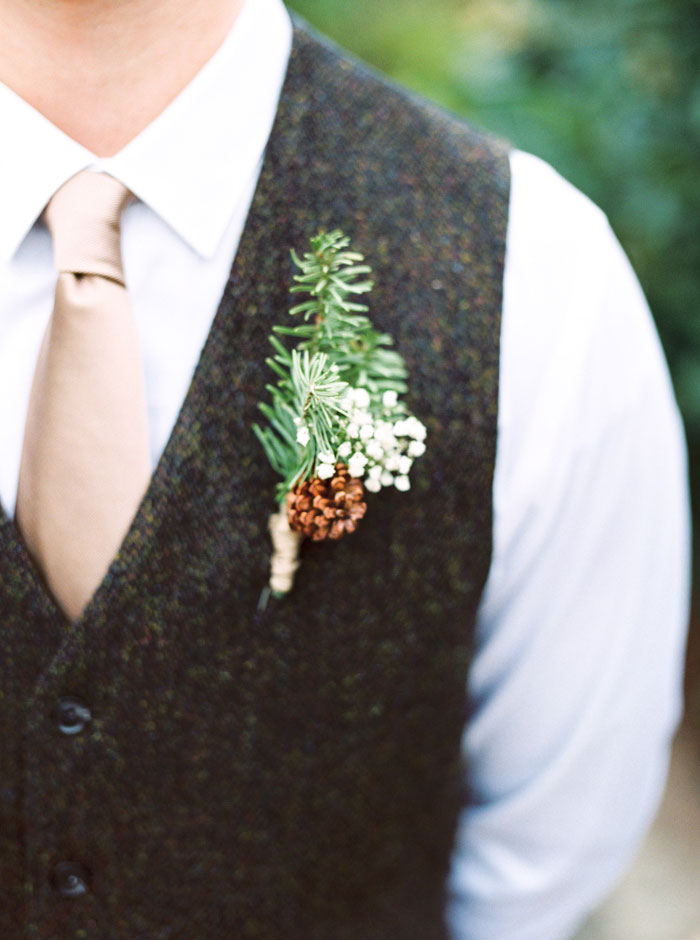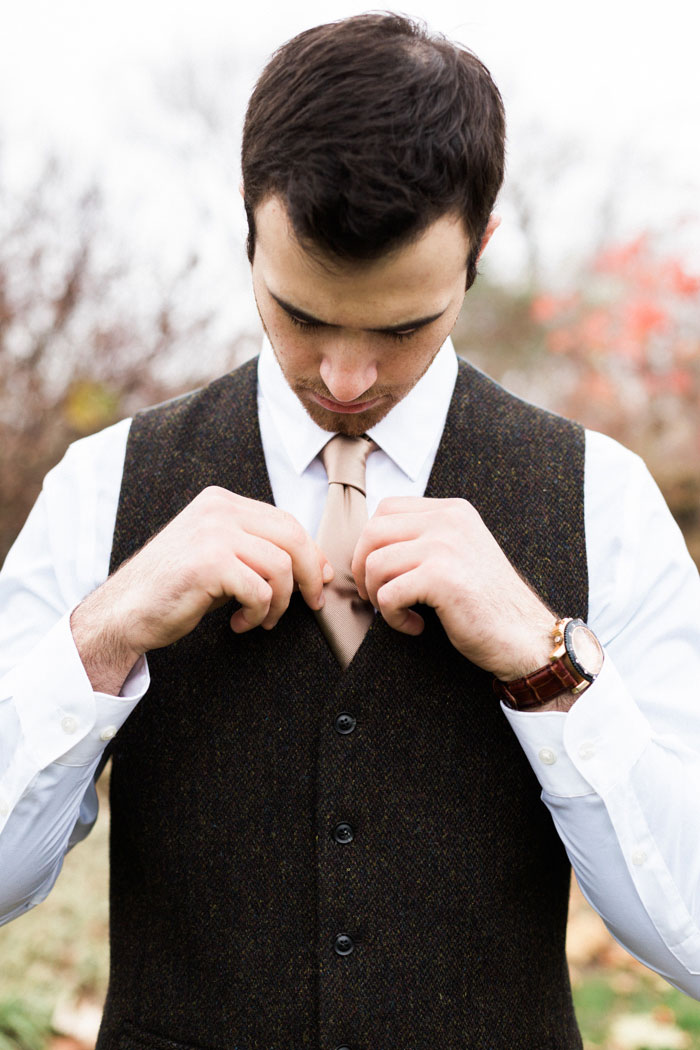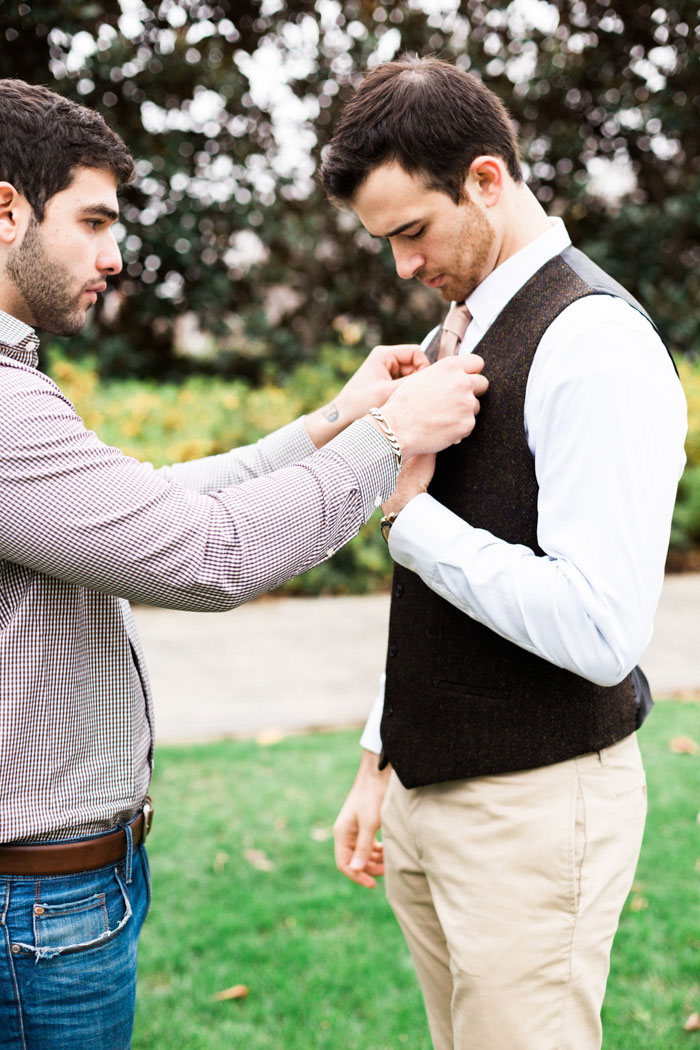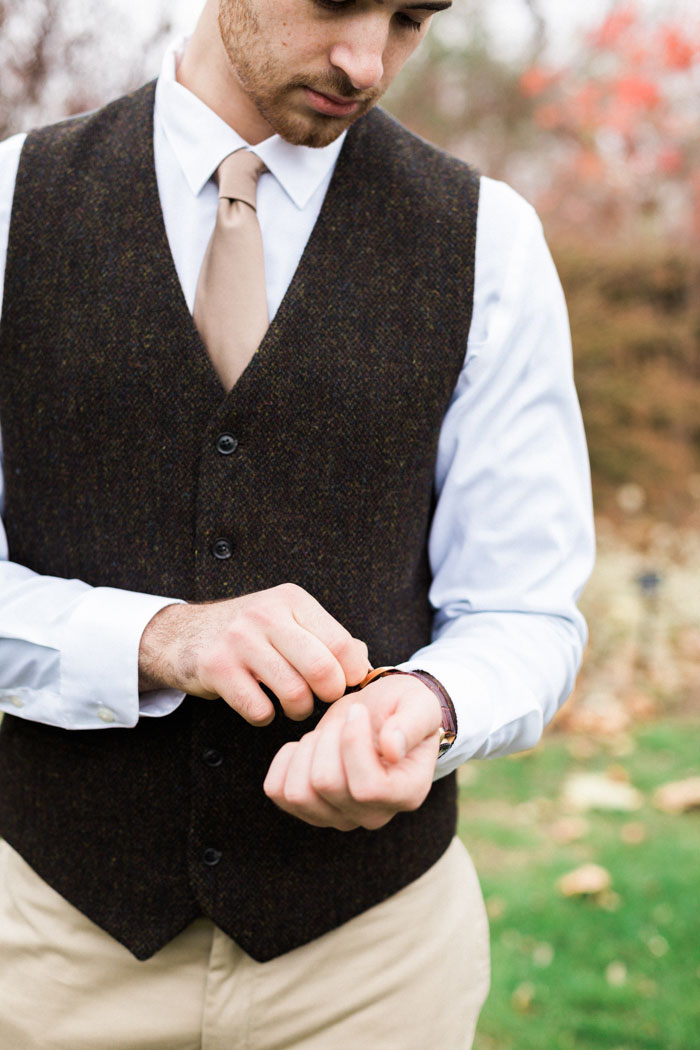 What are some of the challenges that you faced planning an intimate wedding?
I think there are many challenges in planning a wedding in general, but I don't think that there is anything that made it more challenging because of the fact that it was smaller. The only thing that was more difficult for me was that I did almost everything myself. Of course I had the help of my friends and family, but with a larger wedding I may have had more people helping out, such as a wedding coordinator.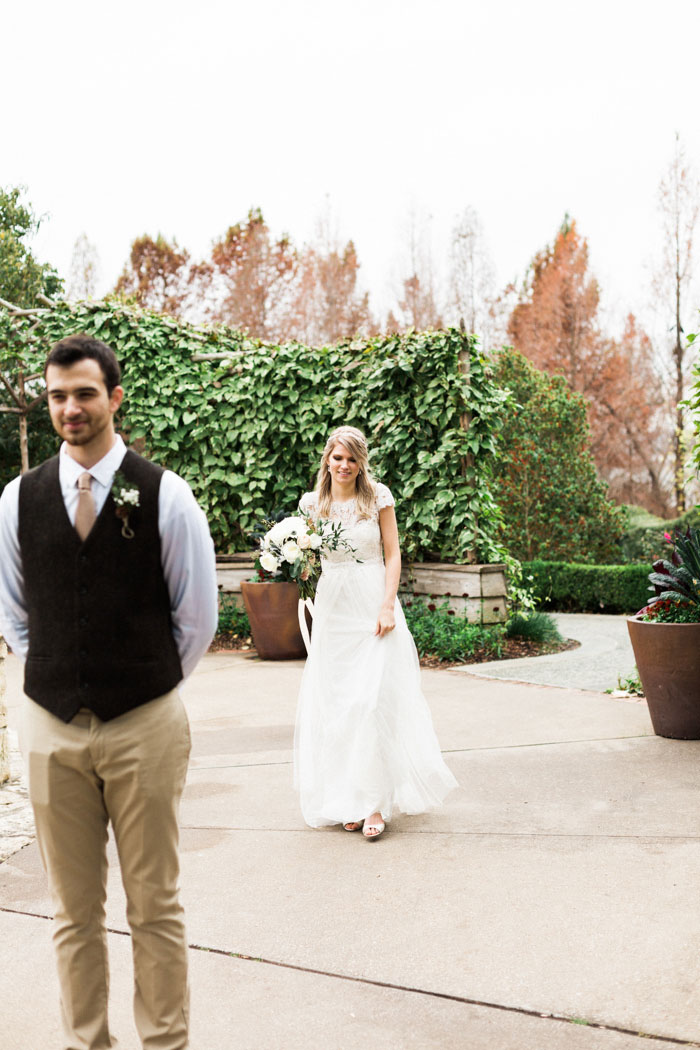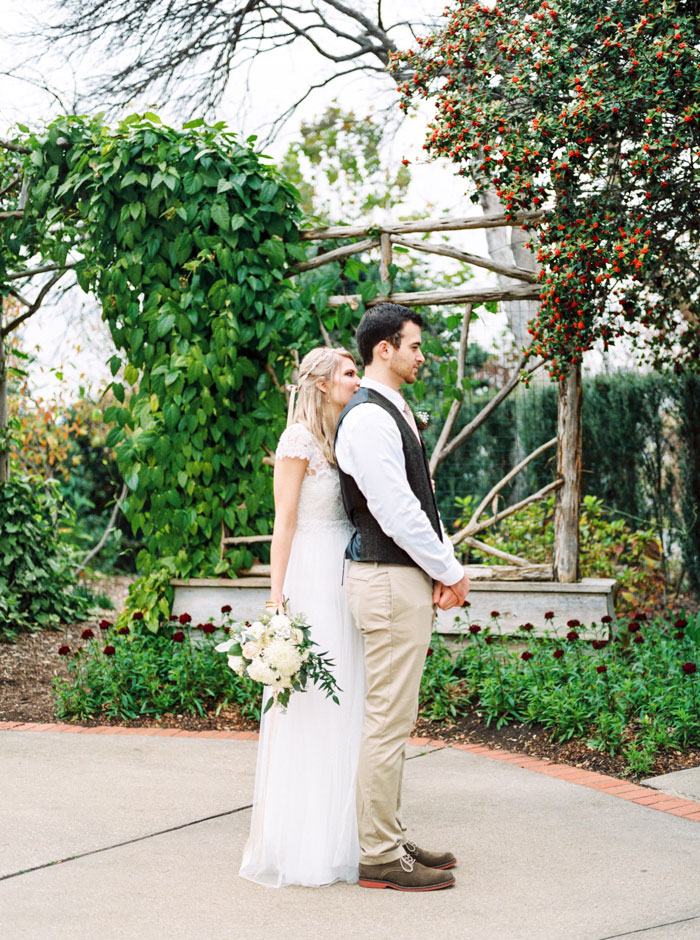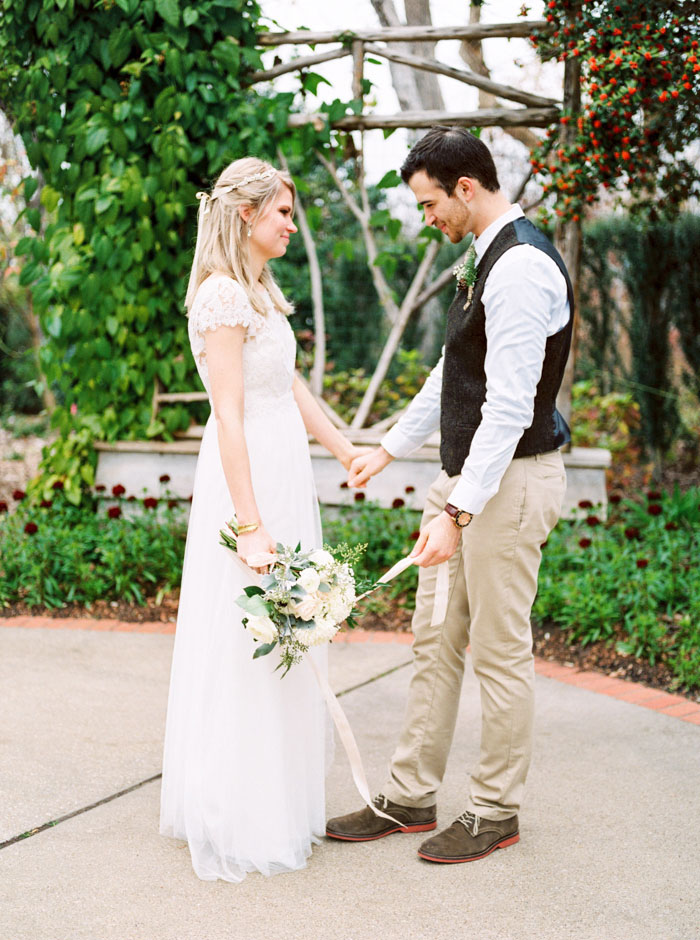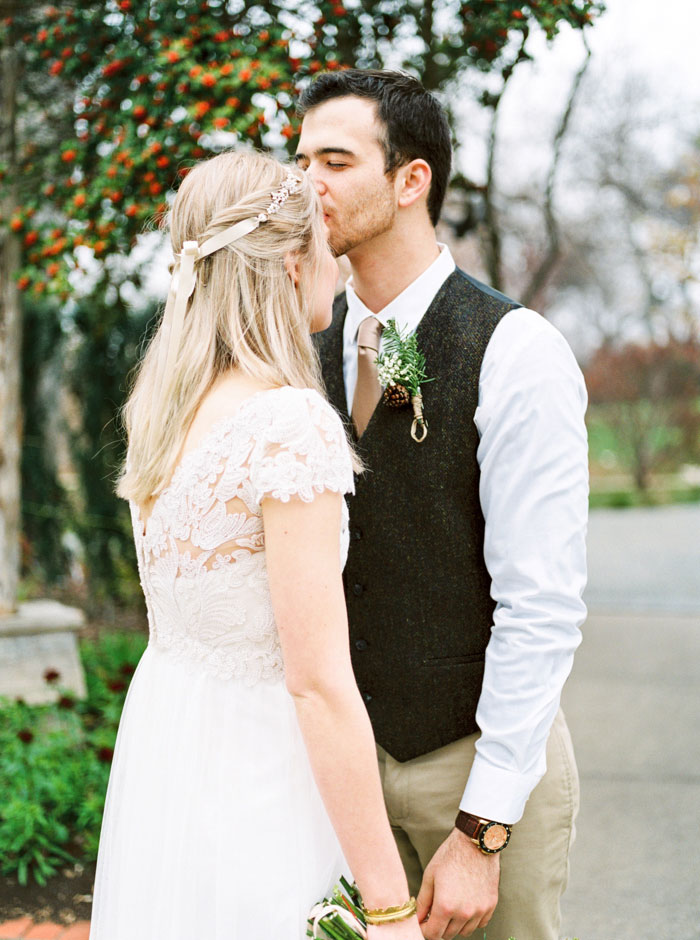 Was it difficult to pare down the guest list?
It definitely was at first, given that the venue we chose only had an allotted amount of seats available. But then we had some relatives that weren't going to be able to make it, so it allowed us some extra wiggle room.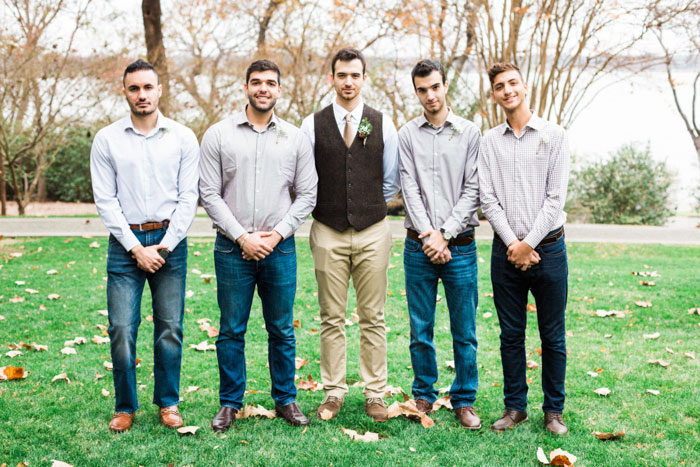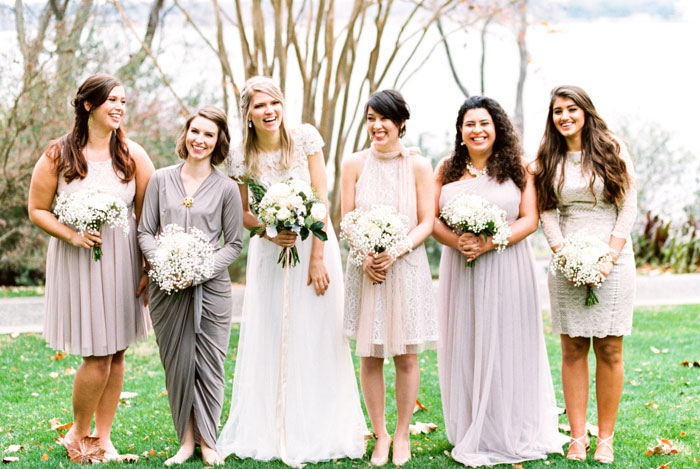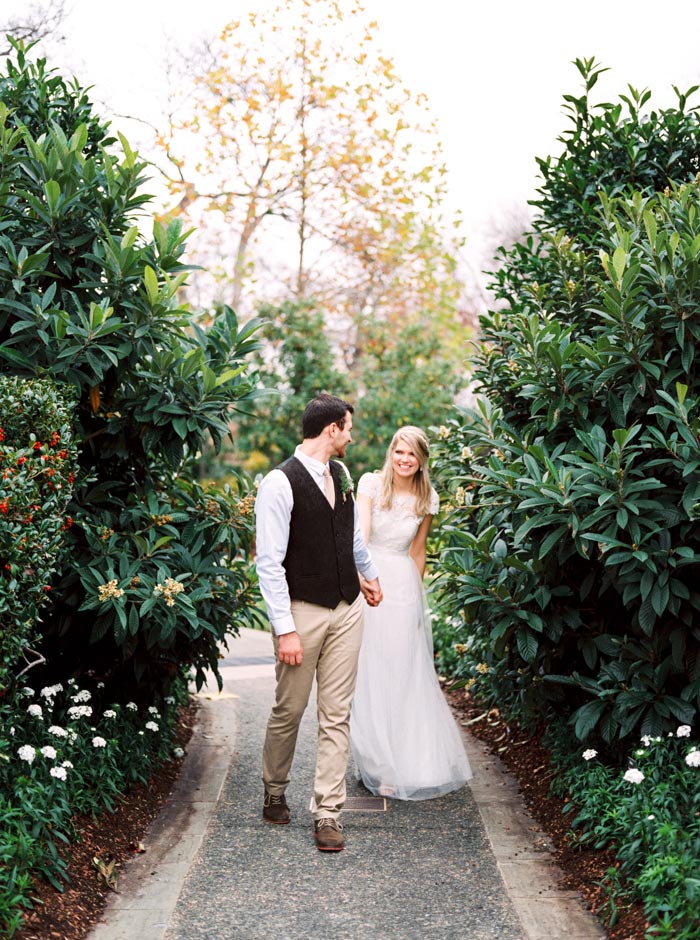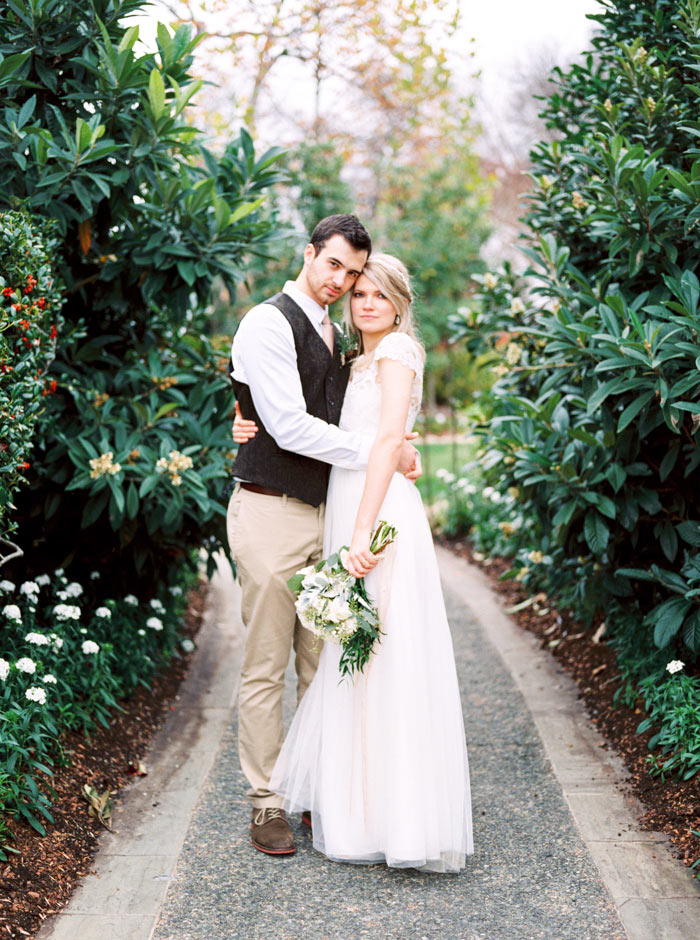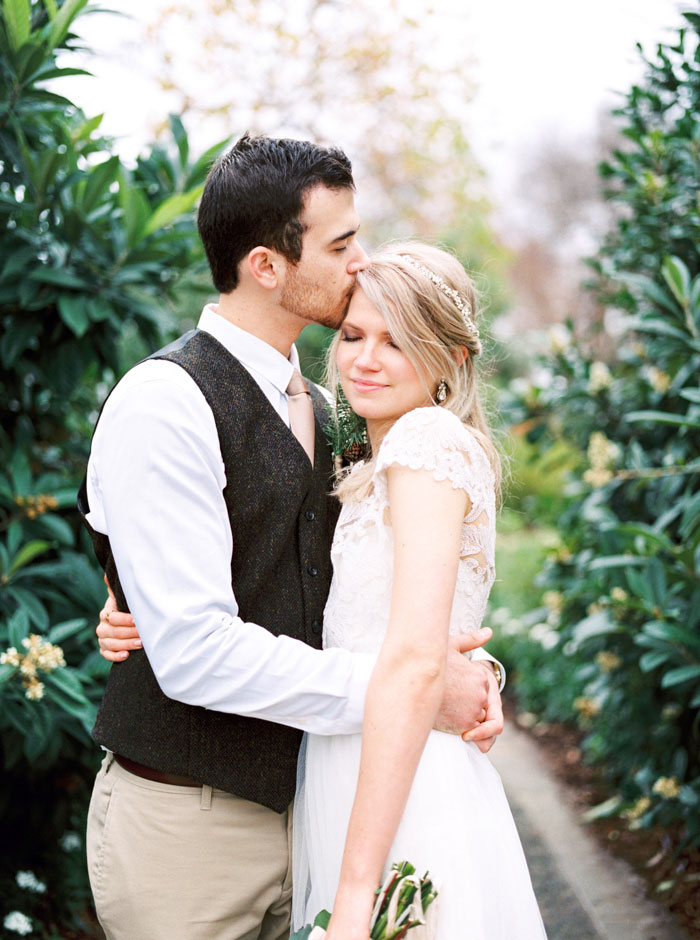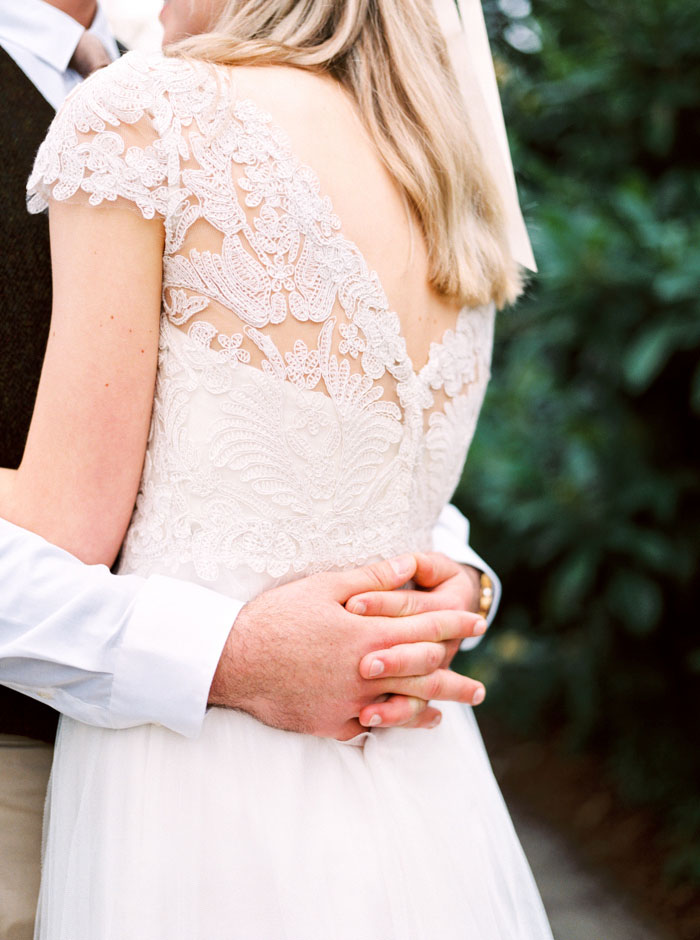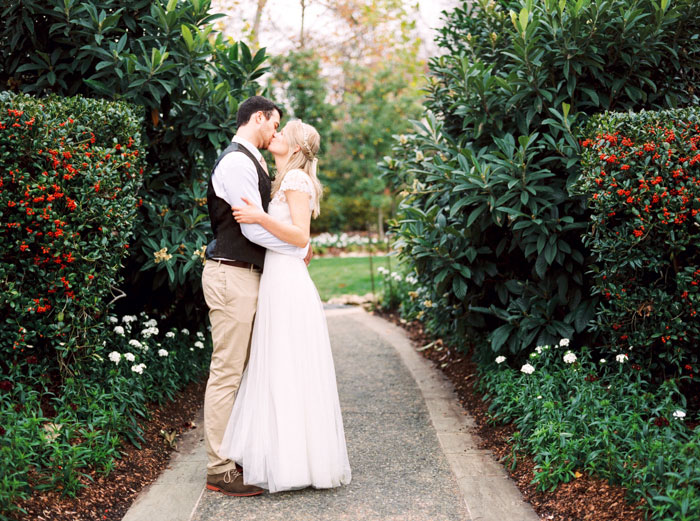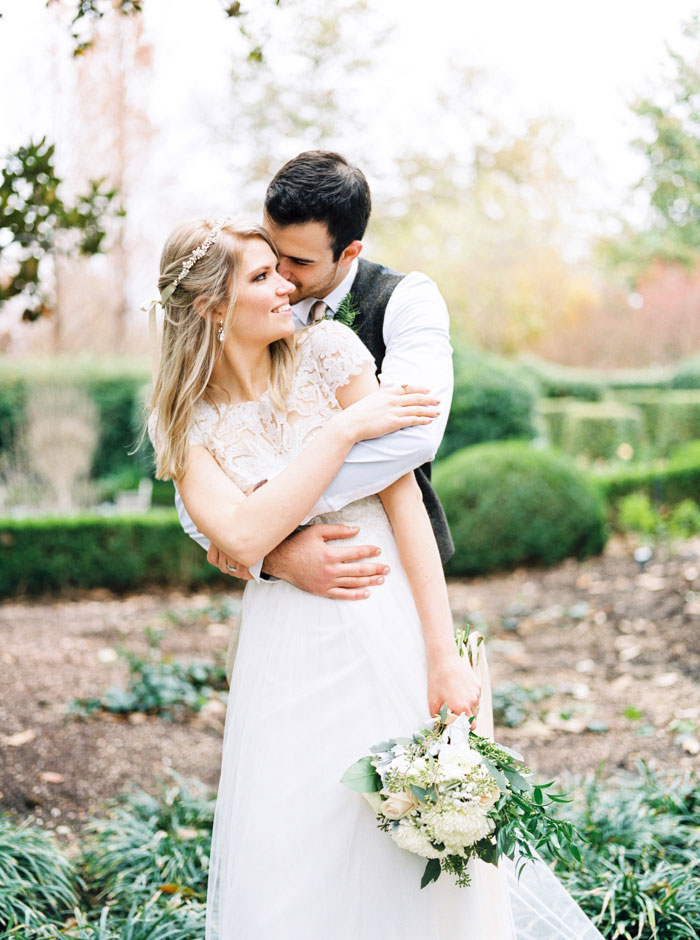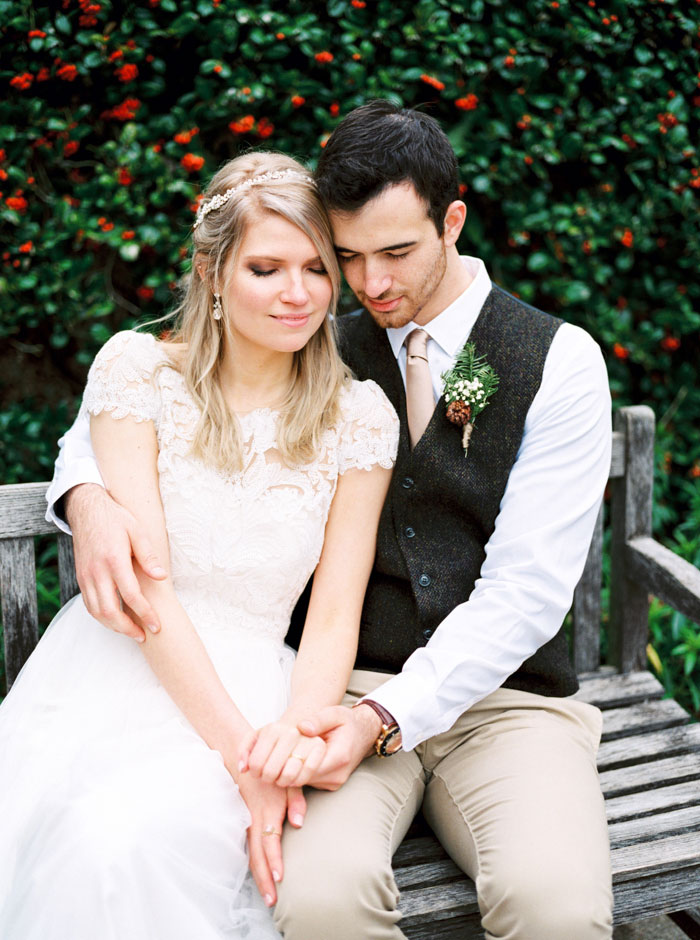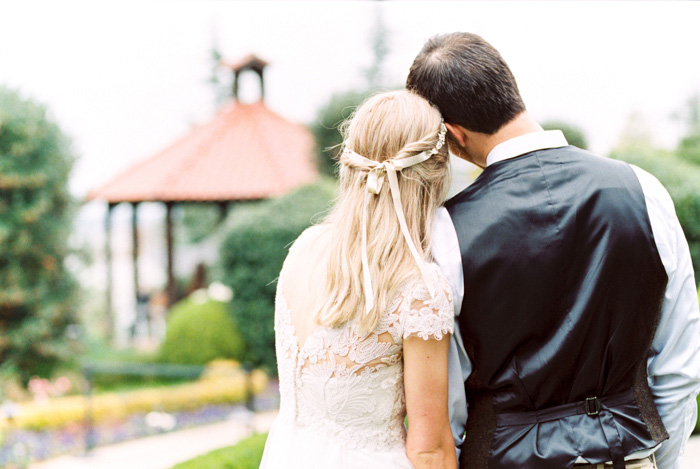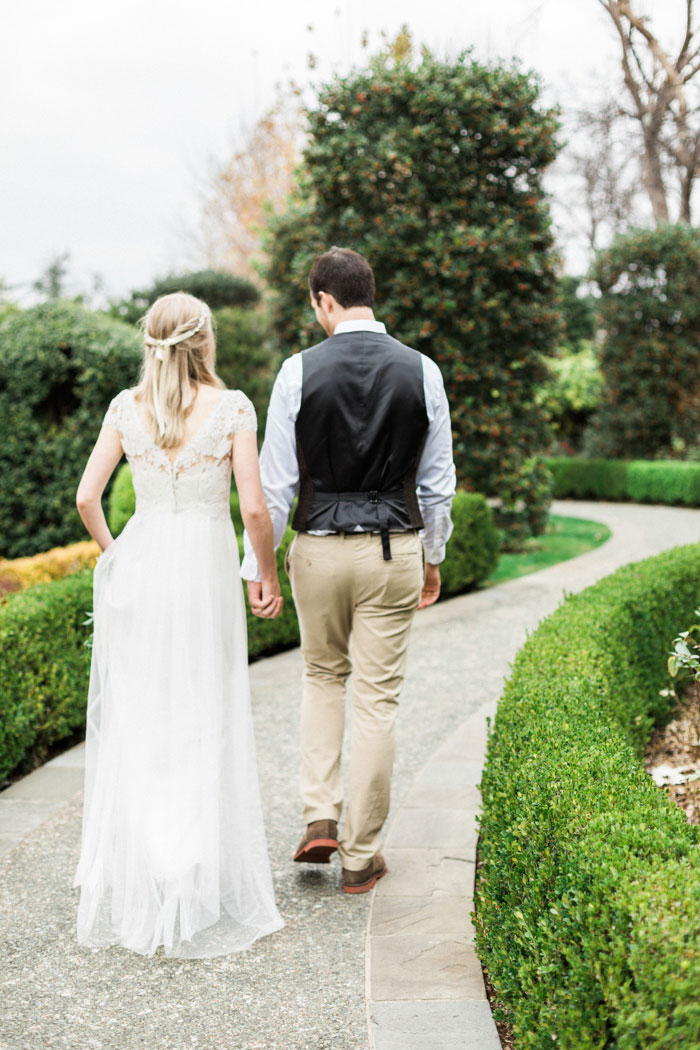 Did you have any 'issues' with the small guest list from friends and family? If so, how did you address them?
There were actually a few misunderstandings when it came to the guest list. For instance, there were a couple of times that I was afraid that some people were going to be offended that they weren't invited, but we made it very clear to everyone that our wedding was only going to be for family and very close friends. Most people were very understanding and respectful of this!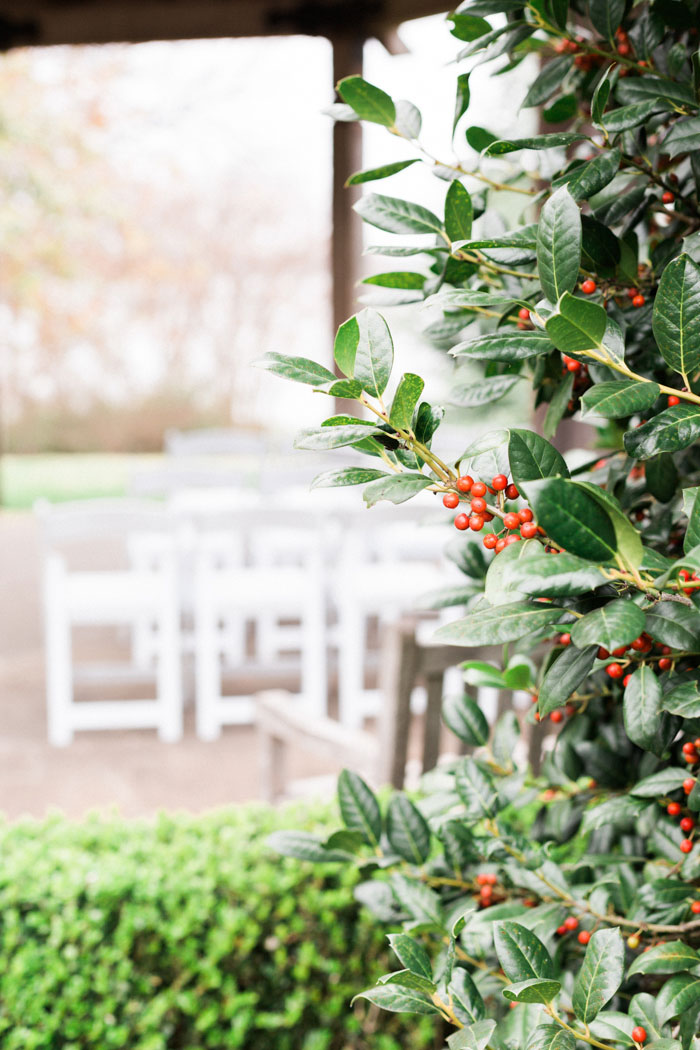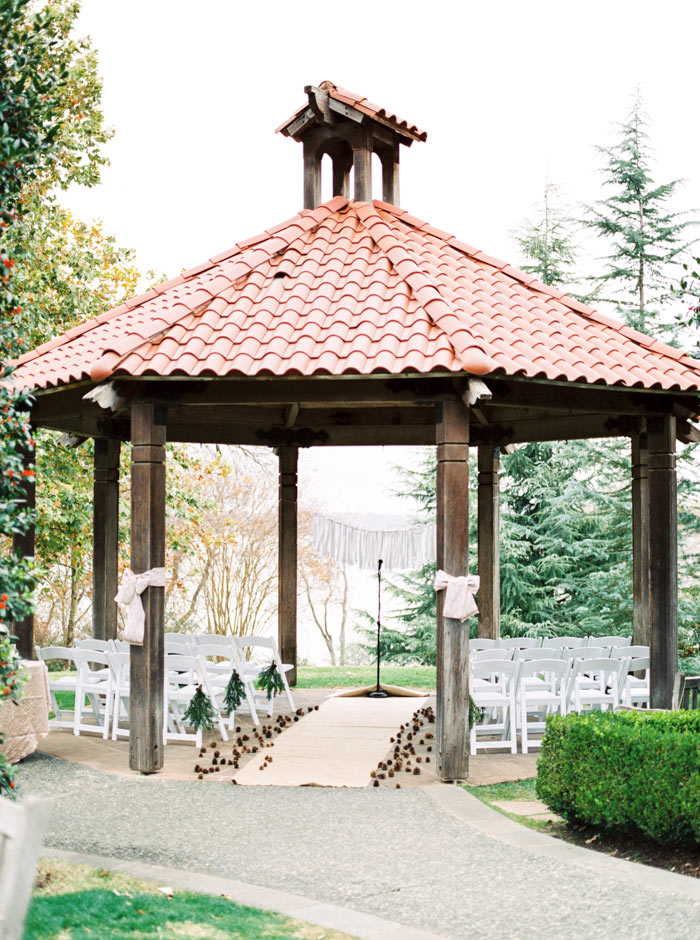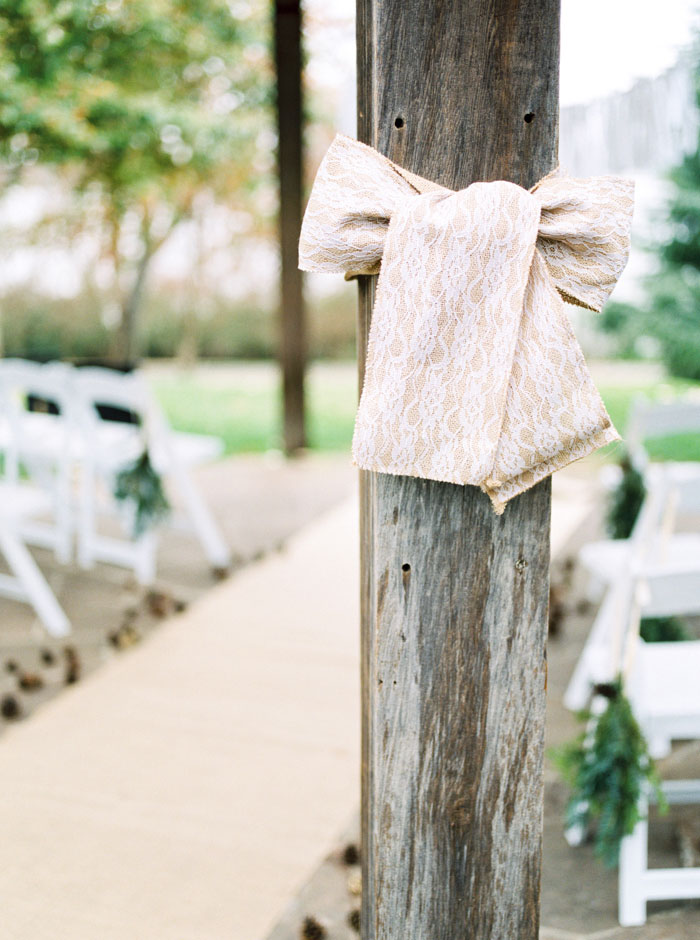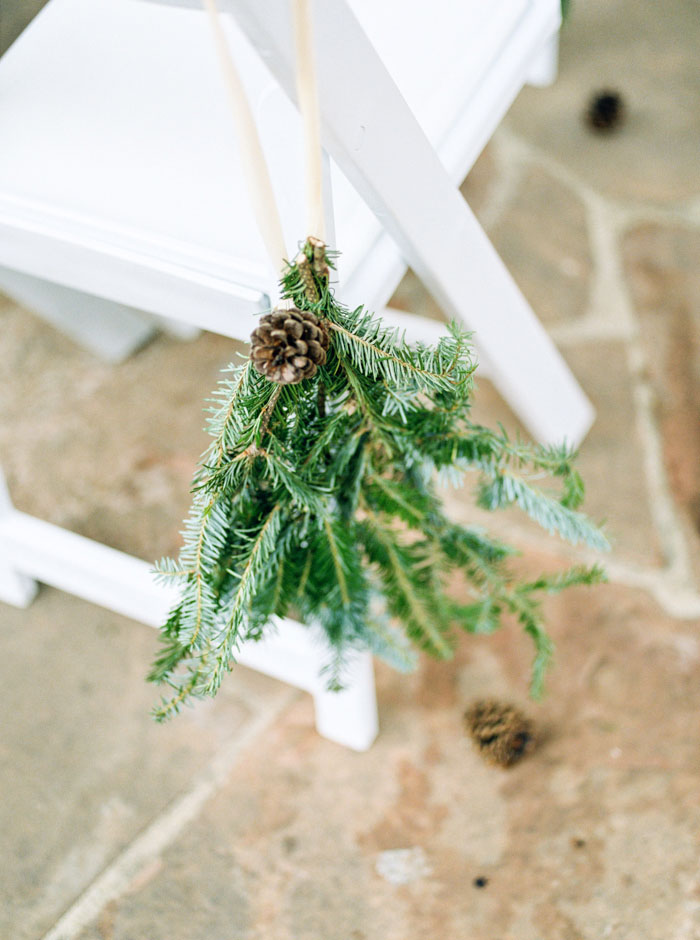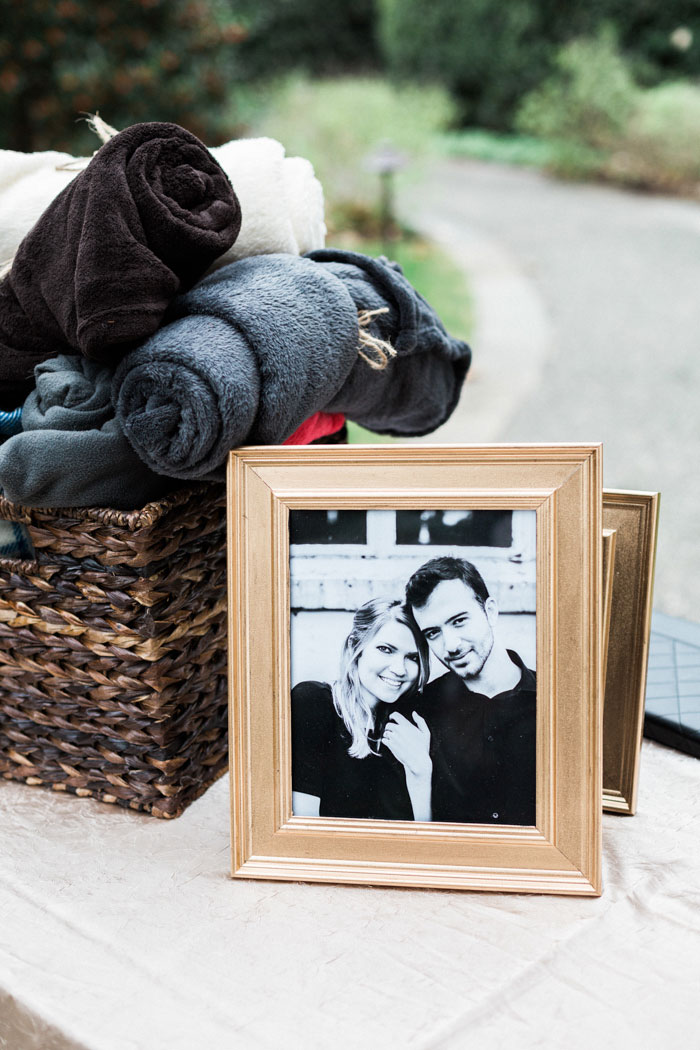 What were the highlights of the ceremony? 
Oh goodness, there were so many. There's no greater feeling than being surrounded by the people you love the most on the most special day of your life. Two things that stood out to me were the vows, which I think were really special and intimate, and the fact that one of our best friends officiated our marriage.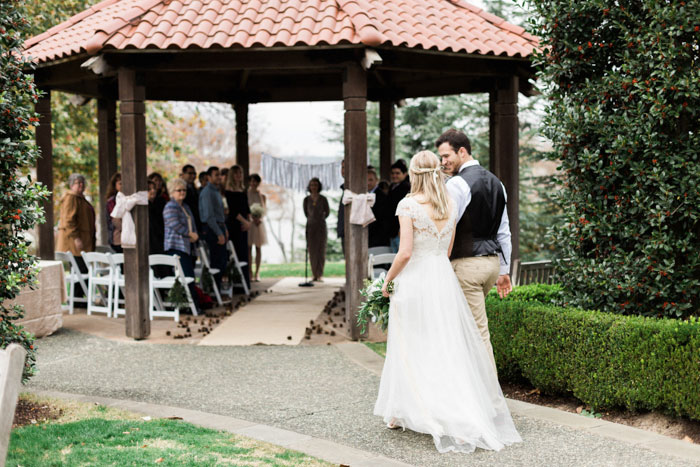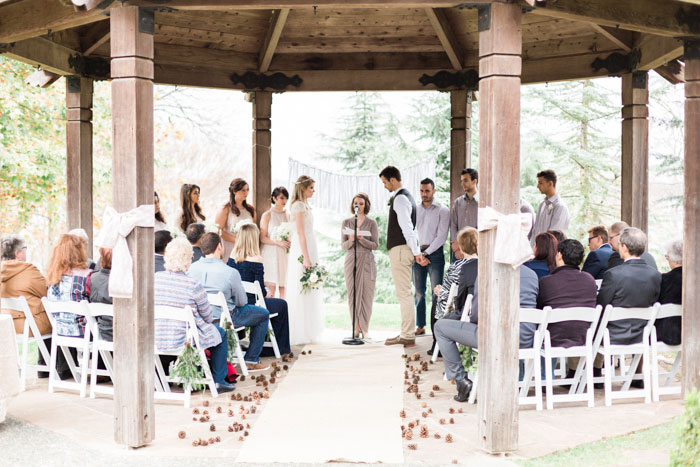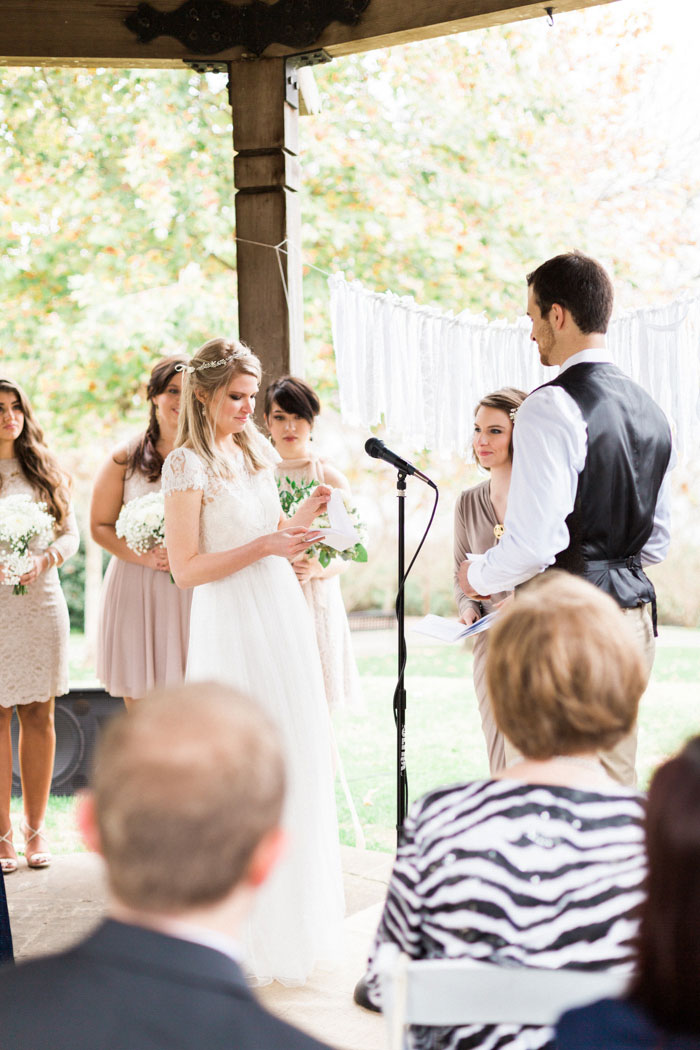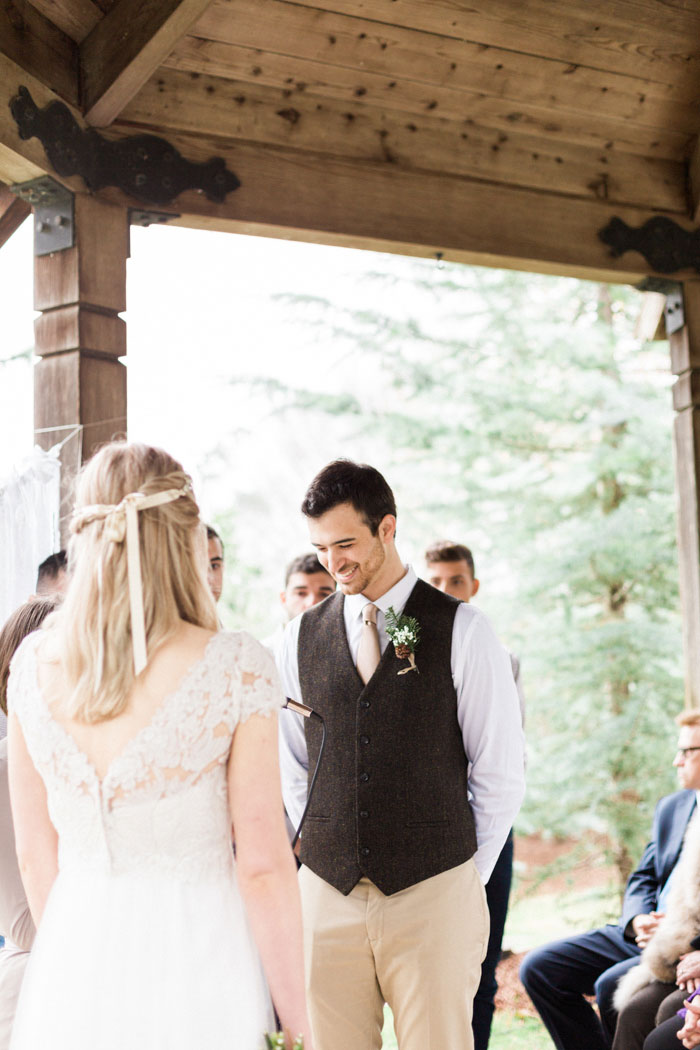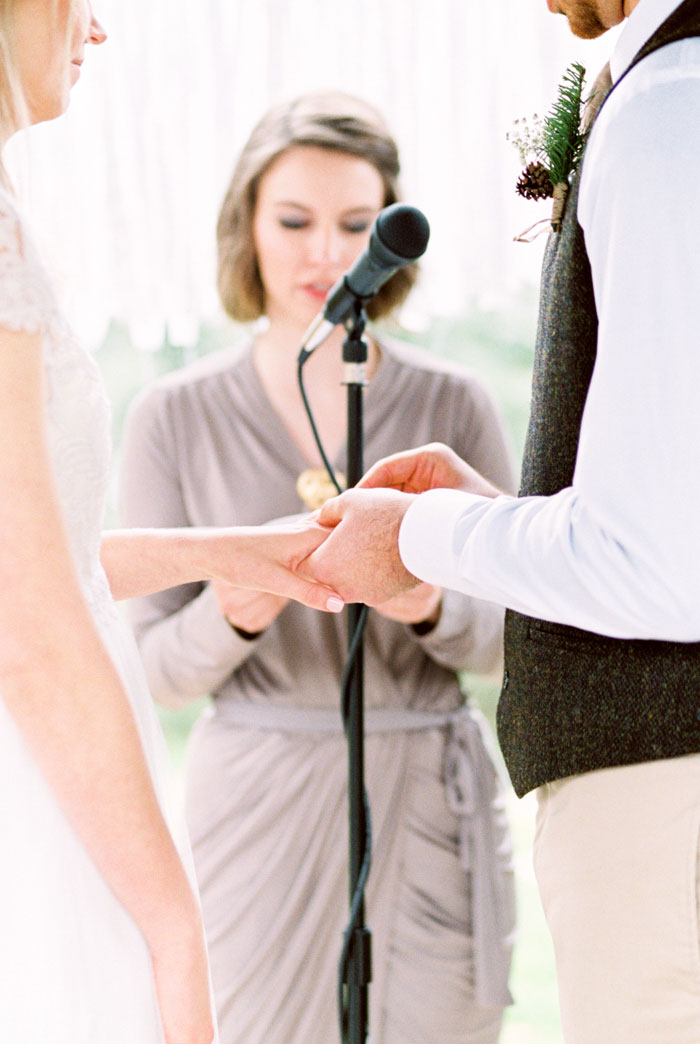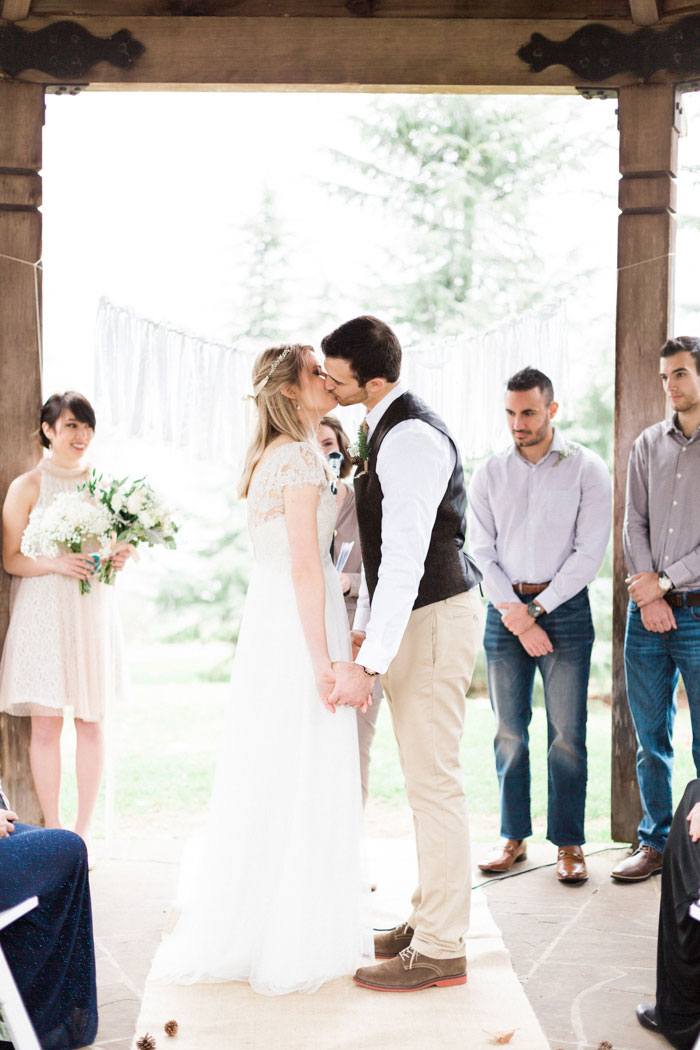 What were the highlights of the reception?
Getting to hang out with my favorite people! The great thing about smaller weddings is that you can spend more time talking with everyone, especially people who come in from out of town and those that you aren't able to see very often.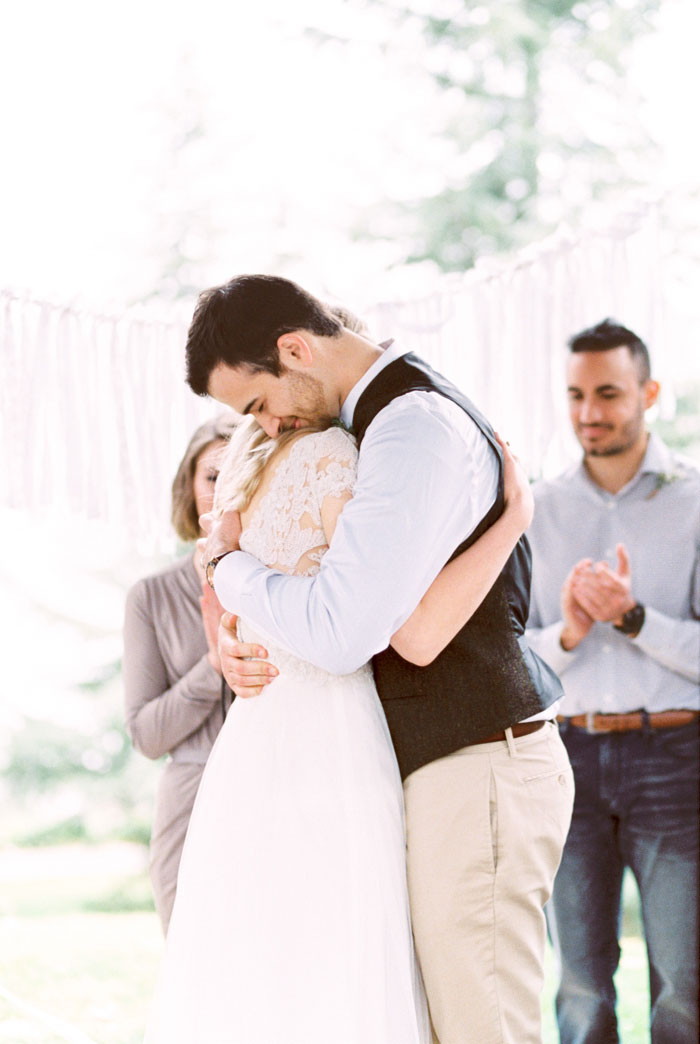 What was the best thing about having an intimate wedding?
Definitely what I mentioned in the above question. If it had been any bigger, I would have felt pressure to make sure I talked to everyone, and wouldn't have been able to spend much quality time with everyone there.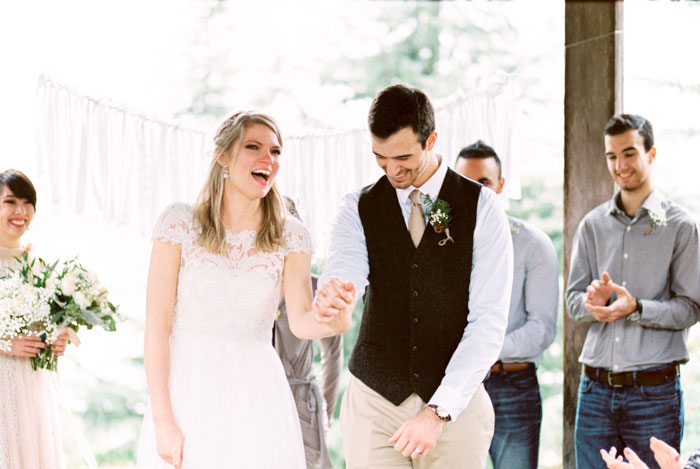 What advice do you have for couples who are considering an intimate wedding?
This may apply to larger weddings as well, but ask people you know for help. For instance, have others bring food, recruit people to help with DIY decorations, borrow dishes from others, etc. Also, don't assume that just because it will be small that it will be super easy to plan and that you have plenty of time. Time goes by so much quicker than you think!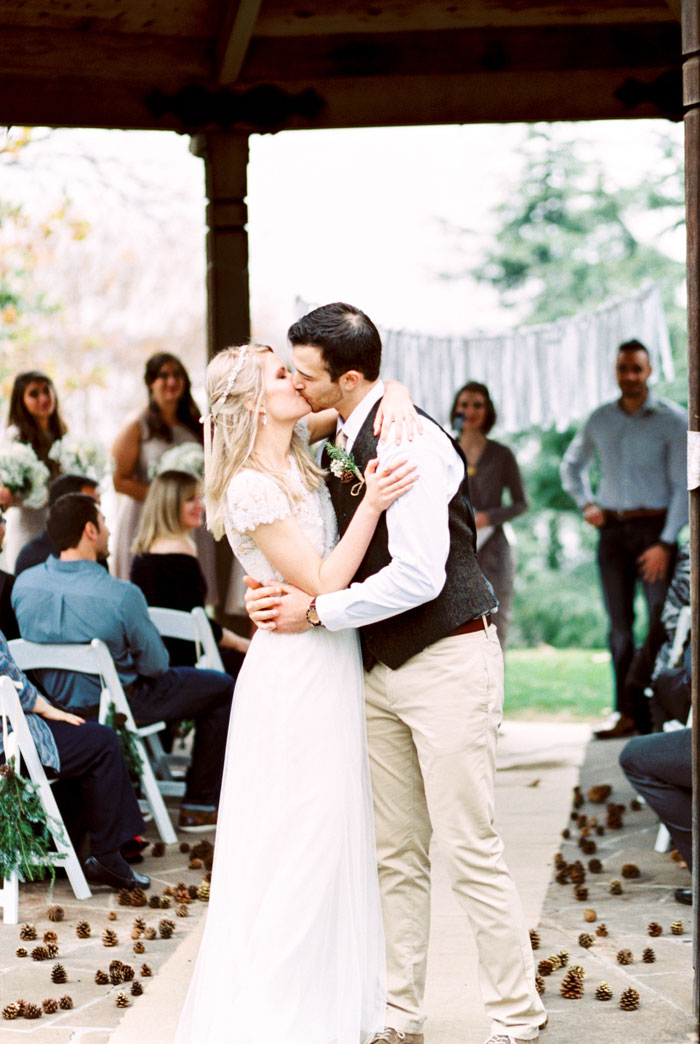 Vendors:
Photography: Callie Manion
Film Lab: PhotoVision Prints
Venue: Dallas Arboretum & Botanical Garden
Dress: BHLDN