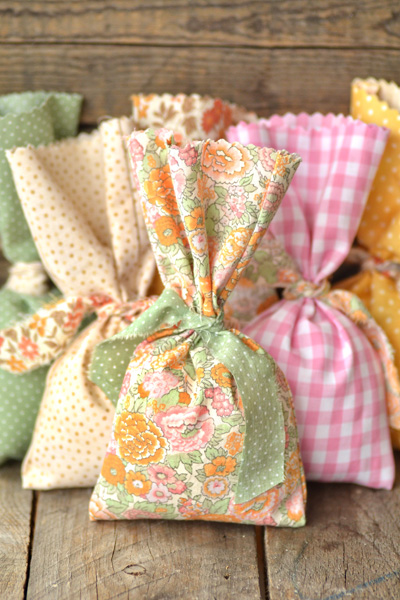 Having a rustic wedding? These adorable DIY favor bags are a cinch to make and they're perfect for brides who don't sew. These bags don't require a sewing machine, or even a needle and thread.
Most of the fabrics we used were second-hand finds from local thrift shops, making the bags extremely economical. Fill them with goodies such as handmade caramels or chocolates – and you've got the perfect wedding favor!
Easy No-Sew Fabric Favor Bags Tutorial (Bags measure 8″H x 4″W)

Materials
Starting along the straight edge of your fabric, fold your fabric so that the good side is on the inside.  The fold will be the bottom of your bag. It should measure 8 1/4″ H from the fold to the edge.  Measure 5″ where the top of your bag will be and draw a line with pencil or chalk; draw another line along the side as shown in photo.  If you are making several bags, keep measuring across your fabric.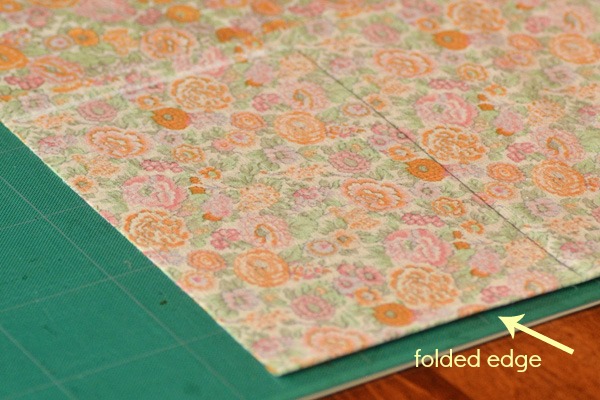 Use pinking shears to cut the top portion of the fabric. If you used a pencil to create your lines, be sure to cut off the line.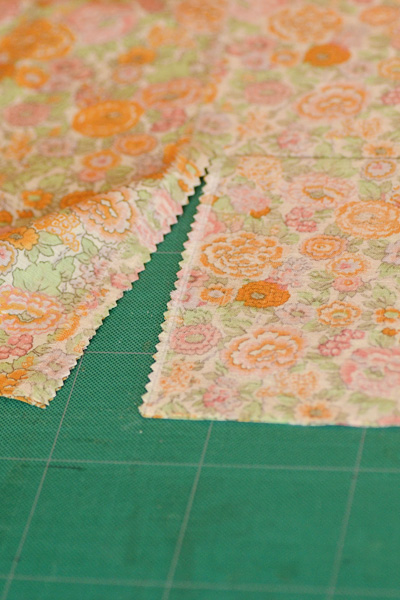 Use scissors to cut the sides.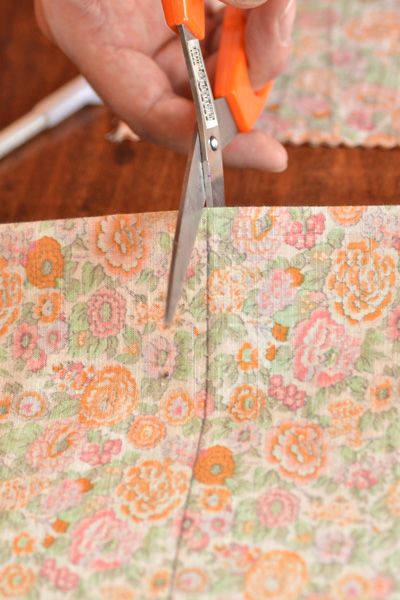 Now that your bags are cut out, press each bottom corner (right sides together). This is where you will start your fusible tape; pressing the corners ensures you won't have any gaps at the bottom corner of the bags.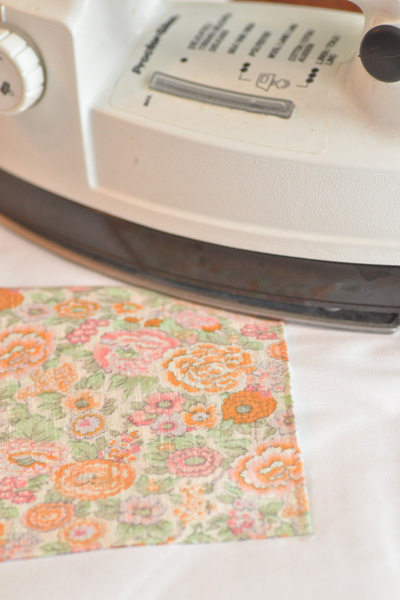 Open fabric, showing fabric right side up. Starting at the bottom where you just pressed, lay your fusible tape along both sides of the fabric, close to the edge but not over. (You don't want your iron to touch the tape.)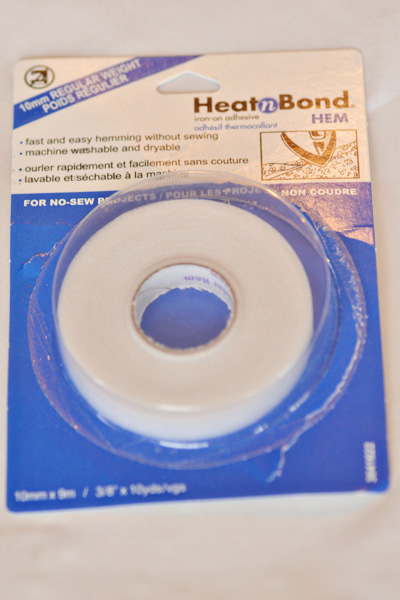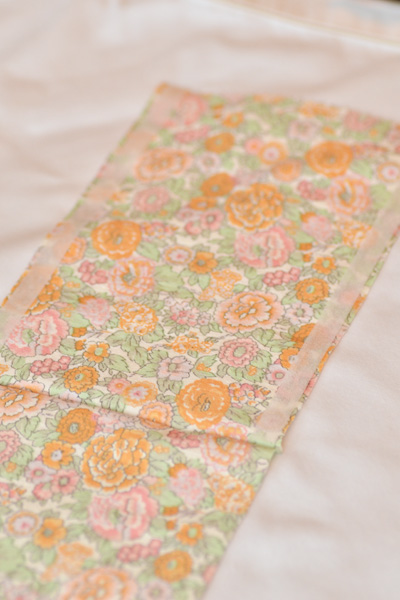 Read the instructions on the fusible tape; it will tell you which side down to place the tape. Fold fabric and press each side according to the the directions on the package. We pressed the bag on both sides to ensure a good bond.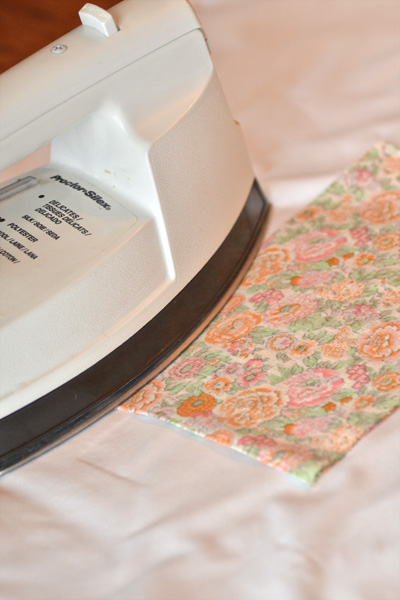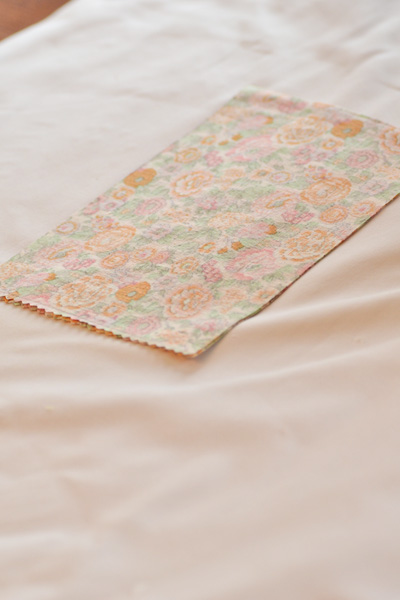 Turn your bags right side out. Poke out corners using a pencil or a ruler.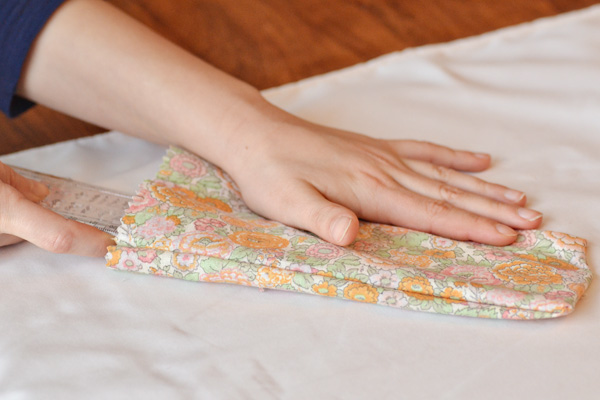 Iron seams.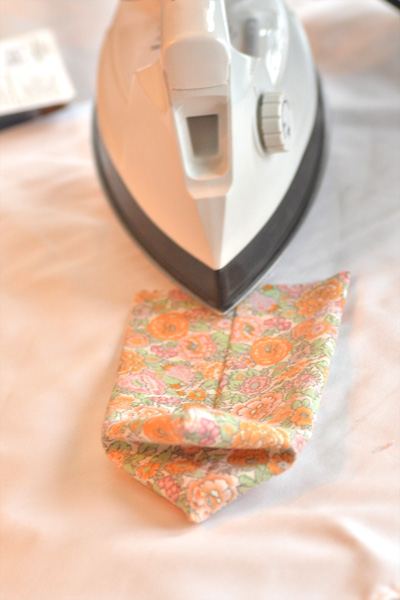 Voila!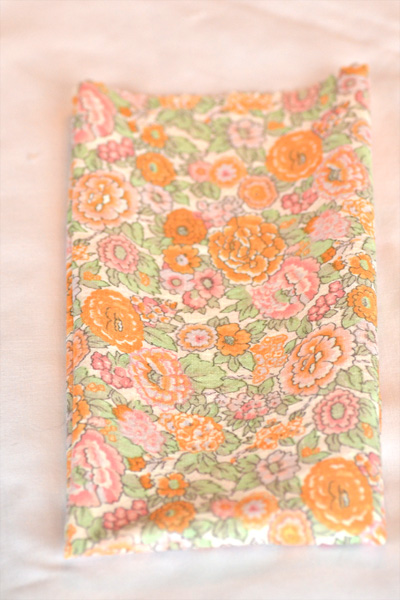 Use ribbon to tie the bag, or rip a piece of mismatched fabric to use as a tie. Fill with goodies!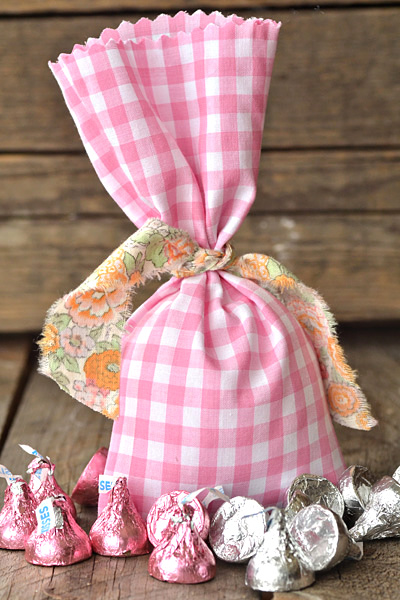 For a more rustic look, use different vintage fabrics for each bag.