For Ashley and Kyle, having an intimate wedding meant not having to sweat the small stuff. Because there wasn't a large guest list to impress – just their immediate family and few close friends with whom they could laugh off any mishaps – the couple didn't let the threat of impending rain or a reception venue change rattle them; they simply focused on the most important task at hand; getting married! In the end, the rain held off, the wedding went off without a hitch, and the newlyweds couldn't be happier with their decision to keep things small and intimate.
Special thanks to Alex and Katie of Red Boat Photography for sharing Ashley and Kyle's sweet North Carolina nuptials with us!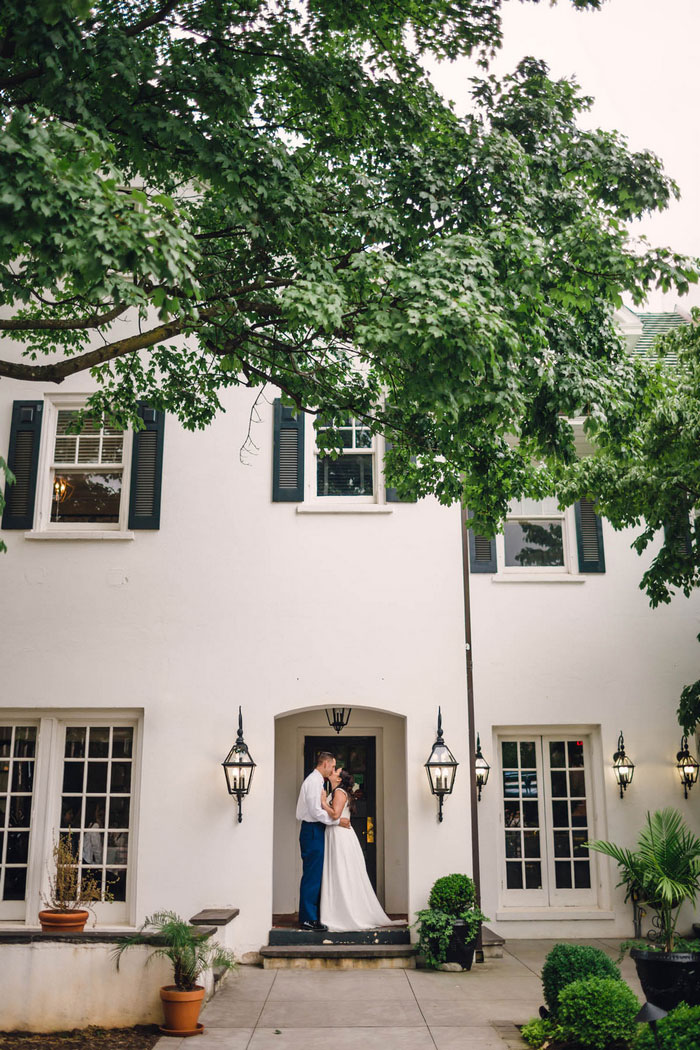 Ashley, 26 & Kyle, 29
Location: Winston Salem, NC

Wedding Date: June 17, 2016

Number of Guests: 21

Wedding Cost: $3,500

Wedding Ceremony Location: Spring House 

Wedding Reception Location: Spring House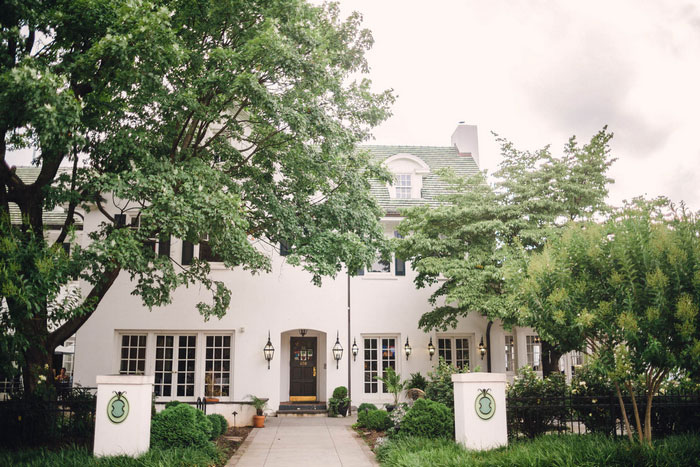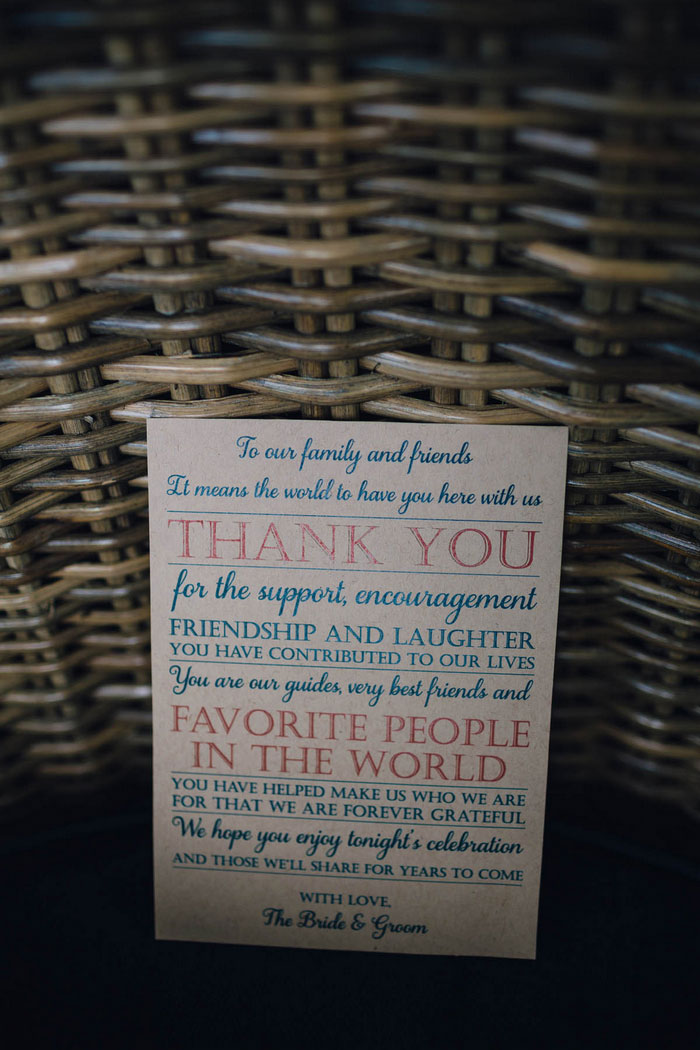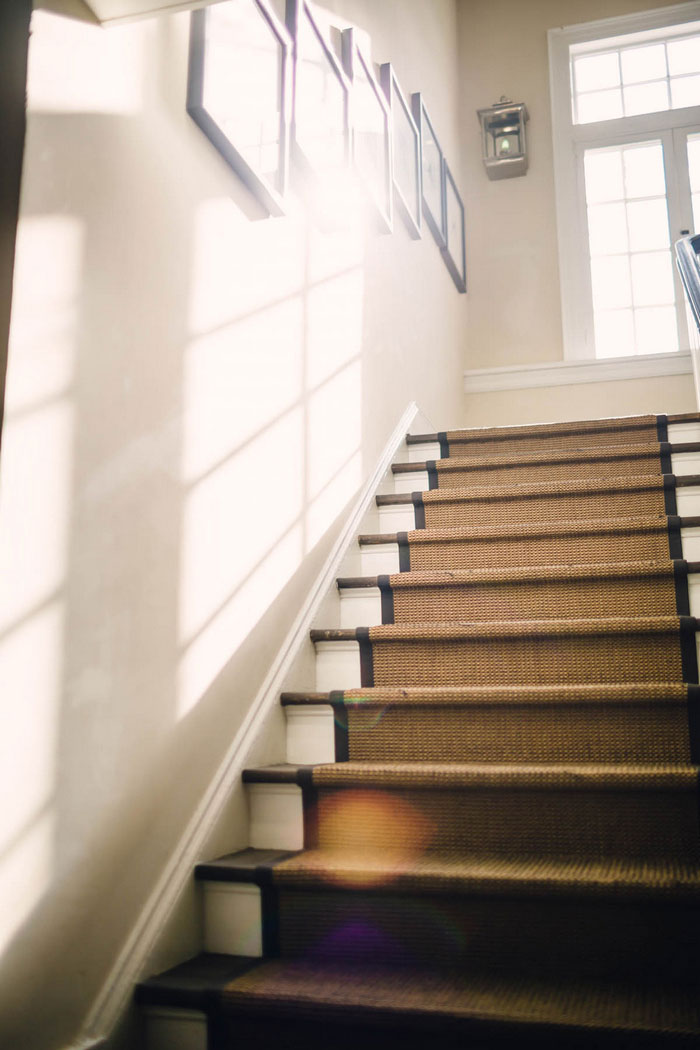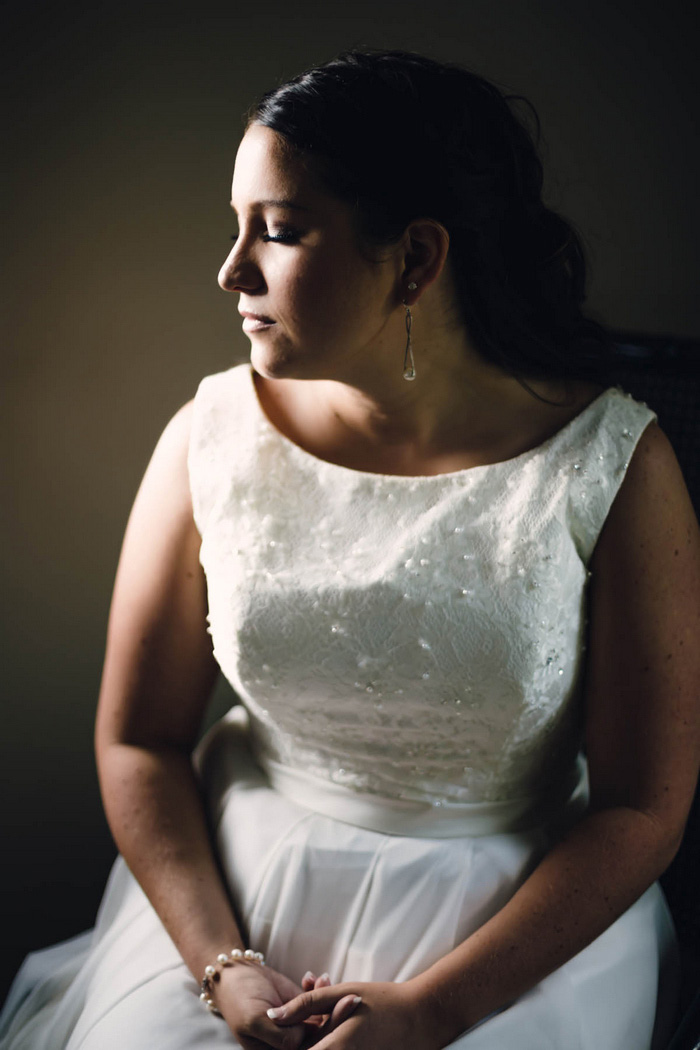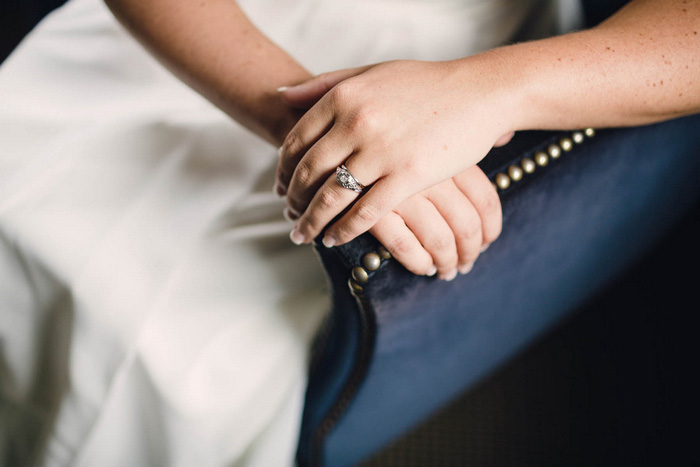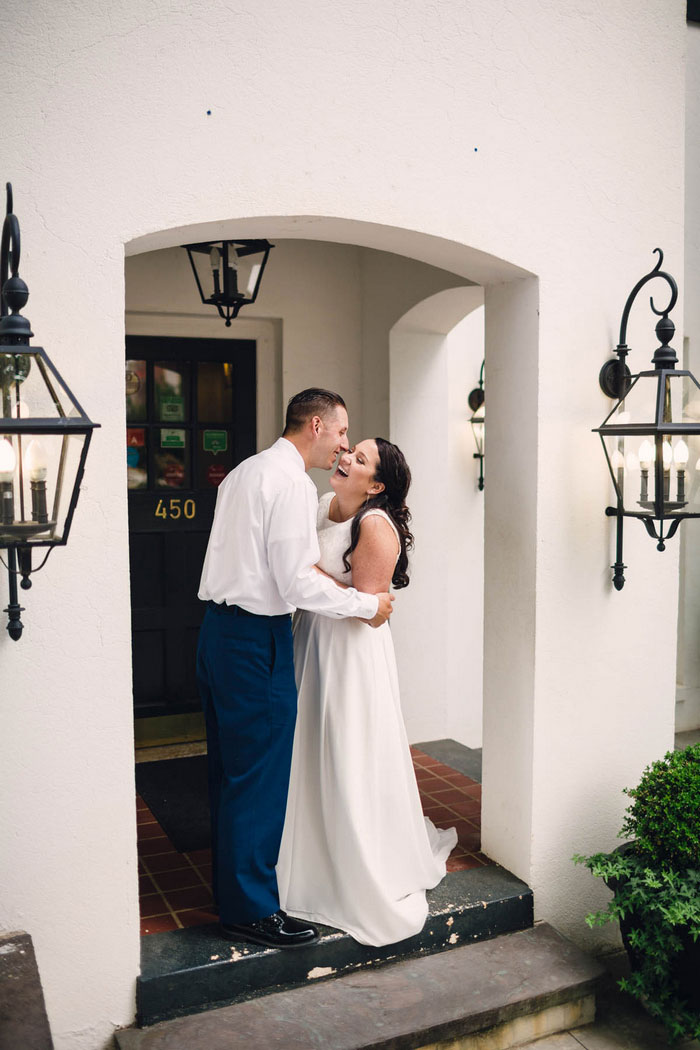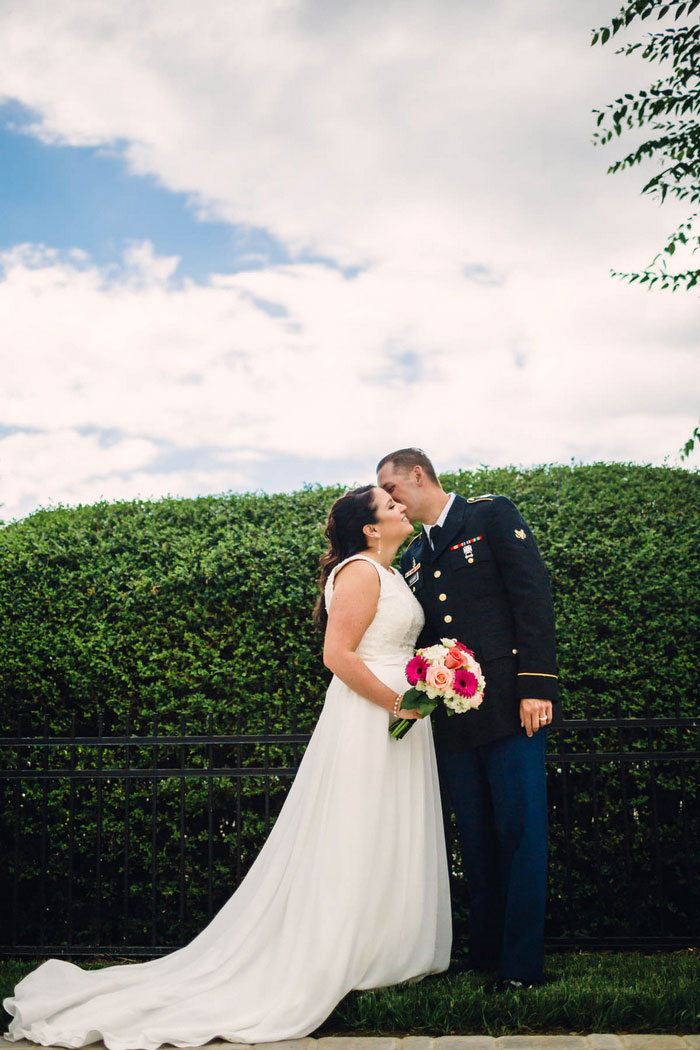 Why did you have an intimate wedding?
Kyle and I wanted to have an intimate wedding so that we could stay focused on the most important things. What was important to us was that we ended up married at the end of the day, and that the most important people to us could be there and enjoy themselves.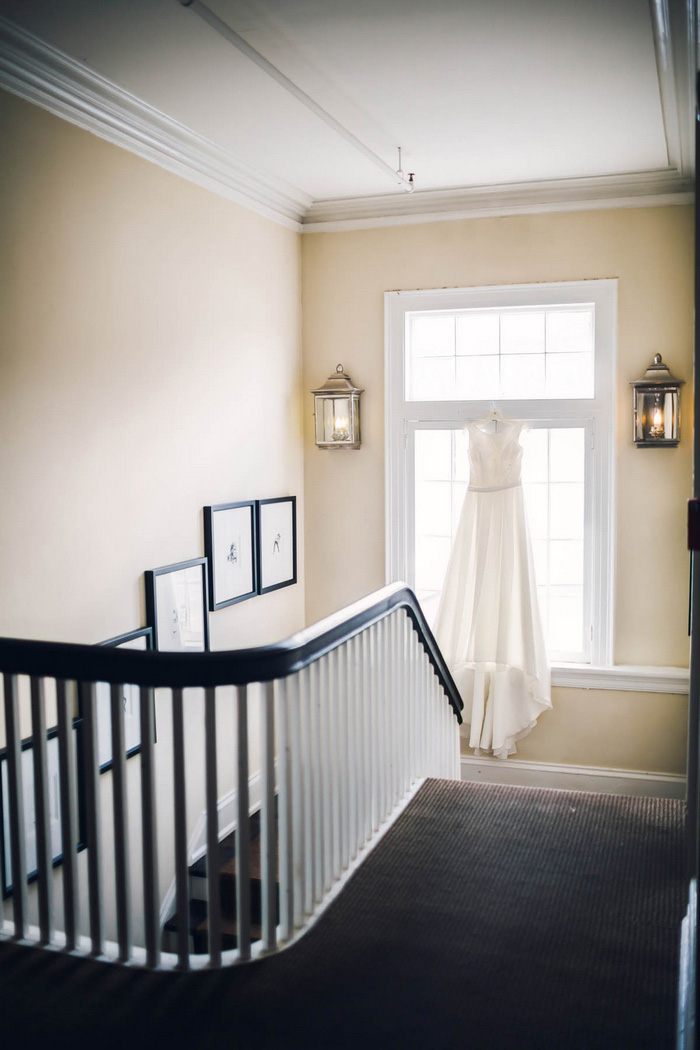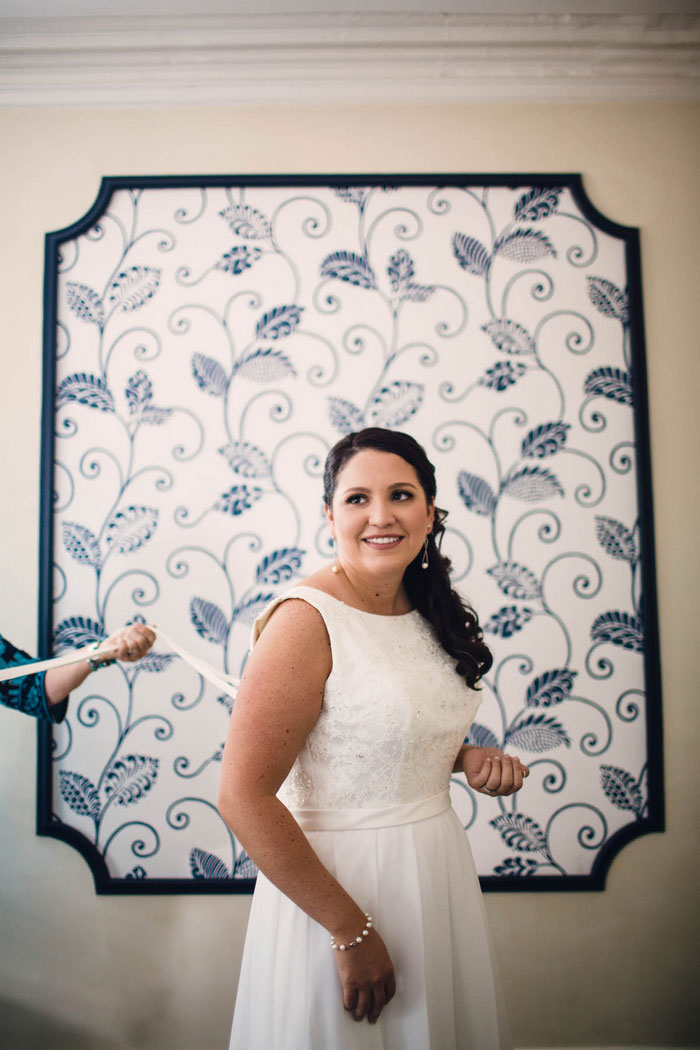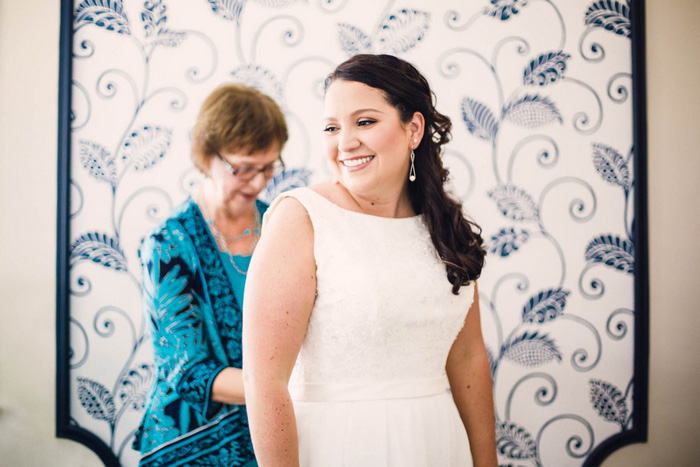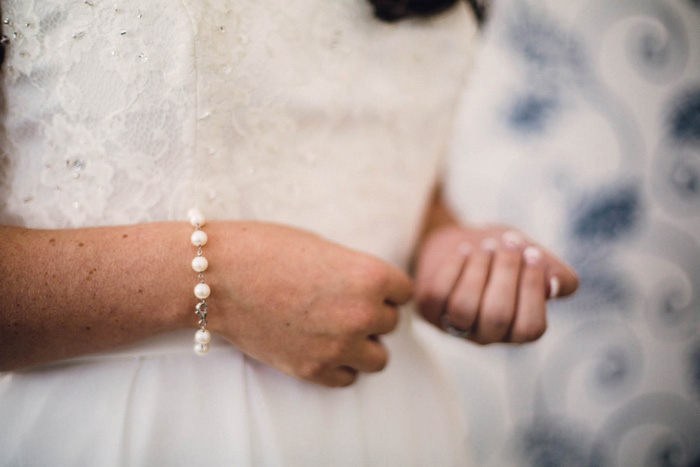 What are some of the challenges that you faced planning an intimate wedding?
We really didn't face too many challenges due to it being an intimate wedding. Once we found the venue, they were so helpful that any concern we had was immediately addressed. We did change the reception venue from the Main Dining Room to the Sunroom at one point to make sure that we had enough space as the guest list was being adjusted, but that turned out to be a very good decision. The rest fell into place pretty easily. After all, that's what we wanted. Most of all, we simply  wanted something that was stress-free and enjoyable.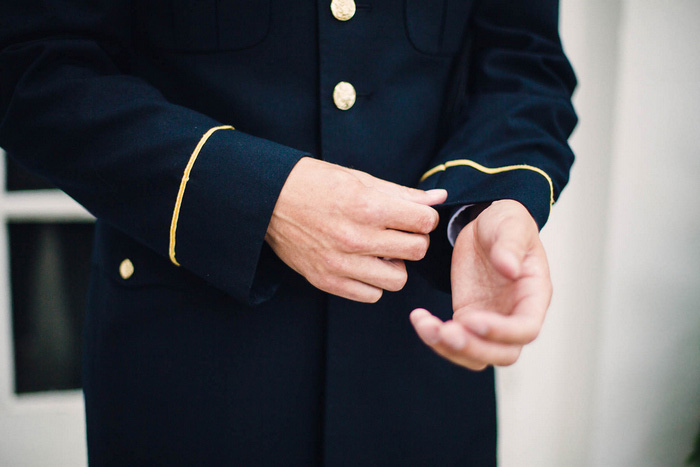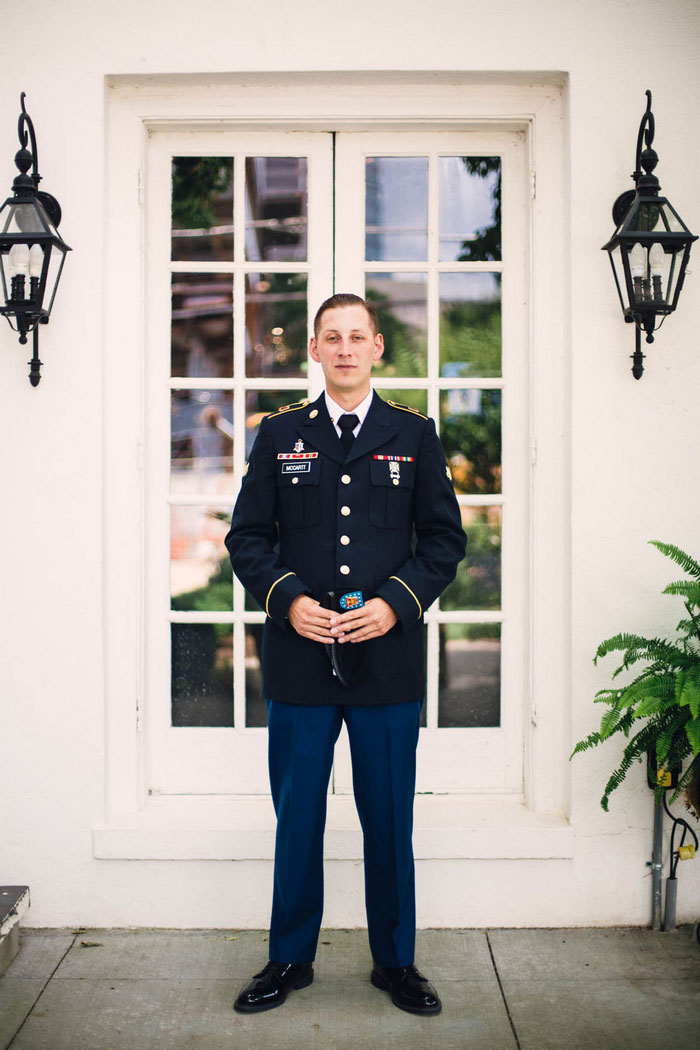 Was it difficult to pare down the guest list?
It wasn't too difficult for us to keep the guest list small. Since we knew from the beginning that we wanted to stay small we focused on inviting immediate family and our closest friends. Our family is all quite spread out, and Kyle is originally from Oregon, so we knew that would help keep it small. In the end, we had lots of people that were happy for us and supportive from a distance, and we were very excited to share all the pictures and memories with them afterwards.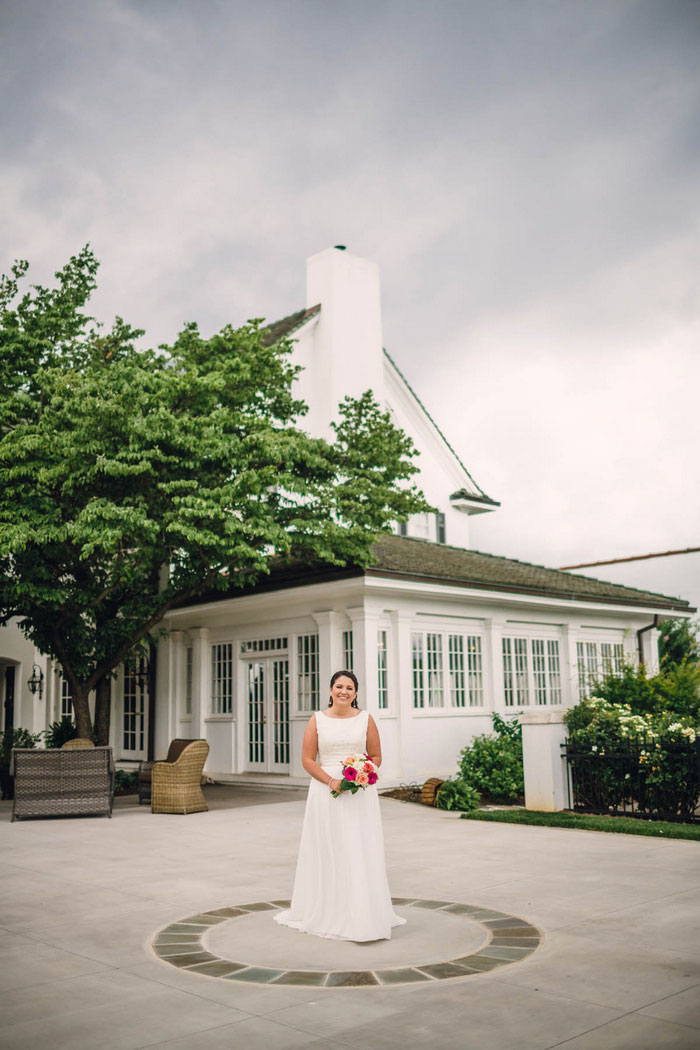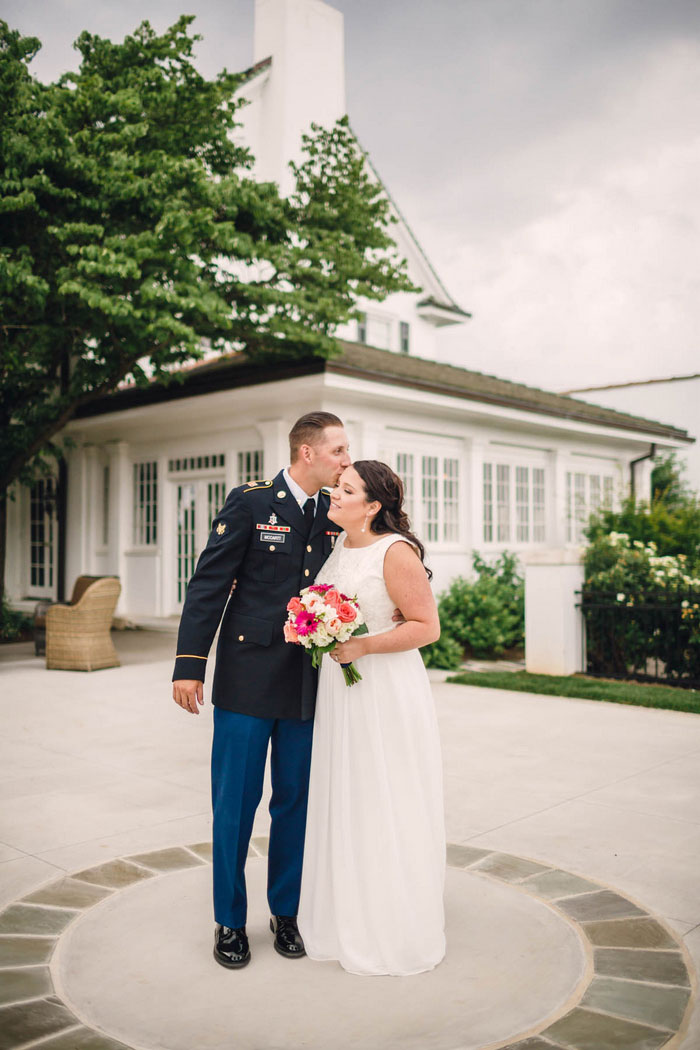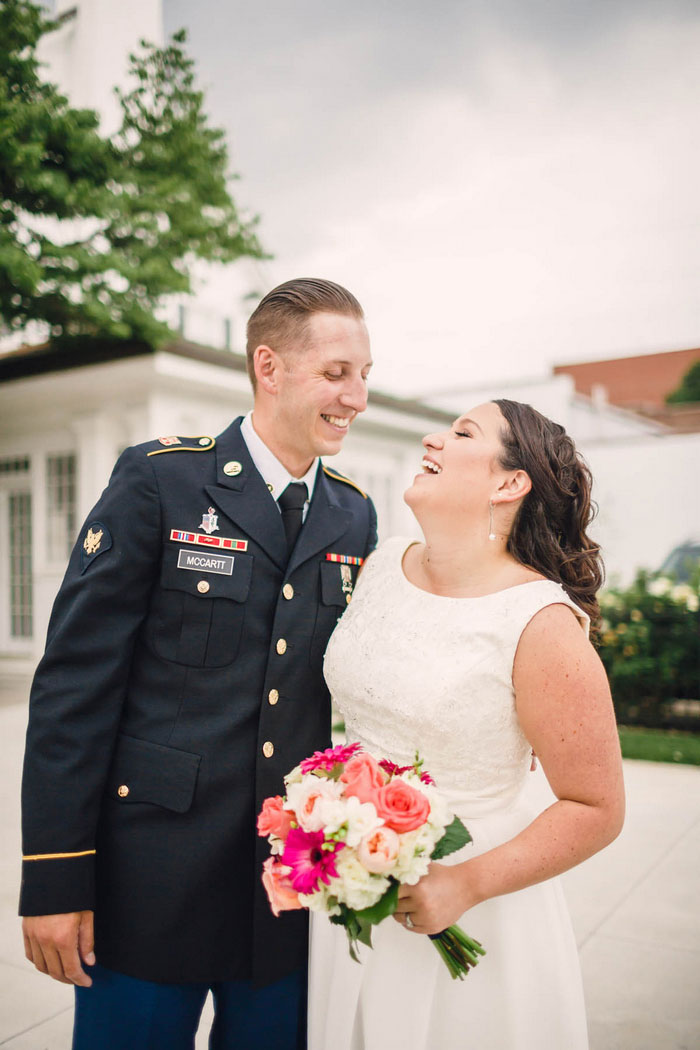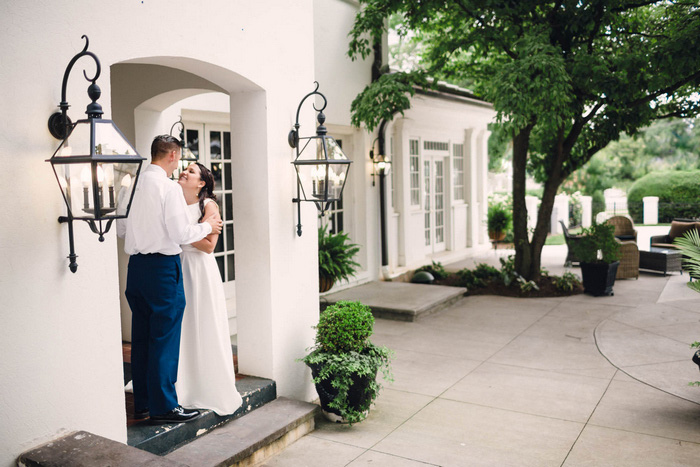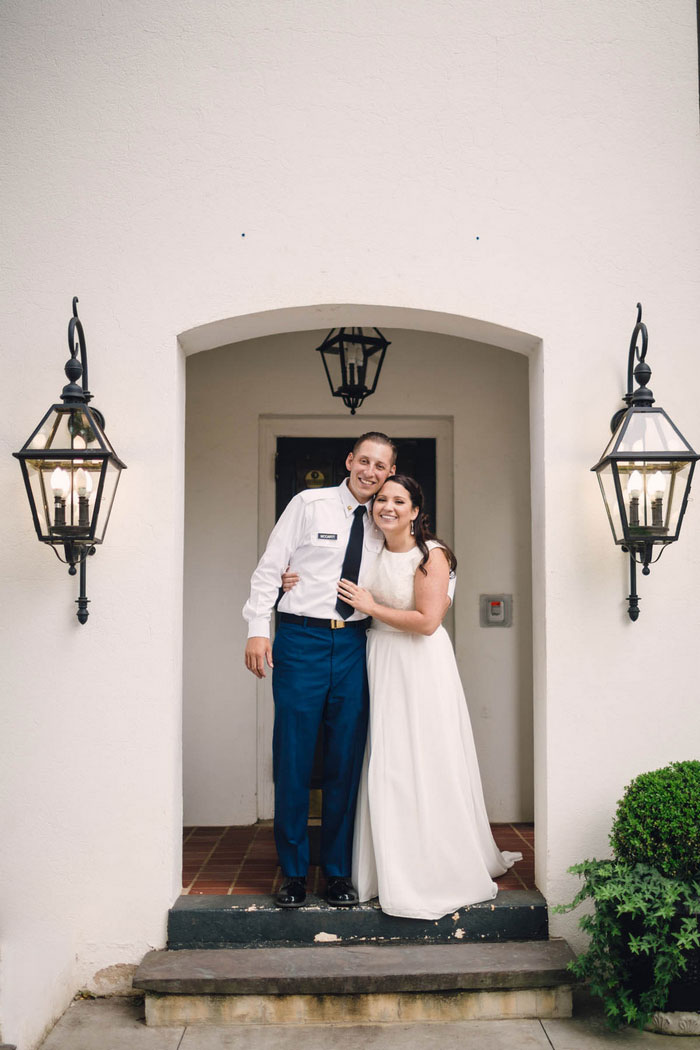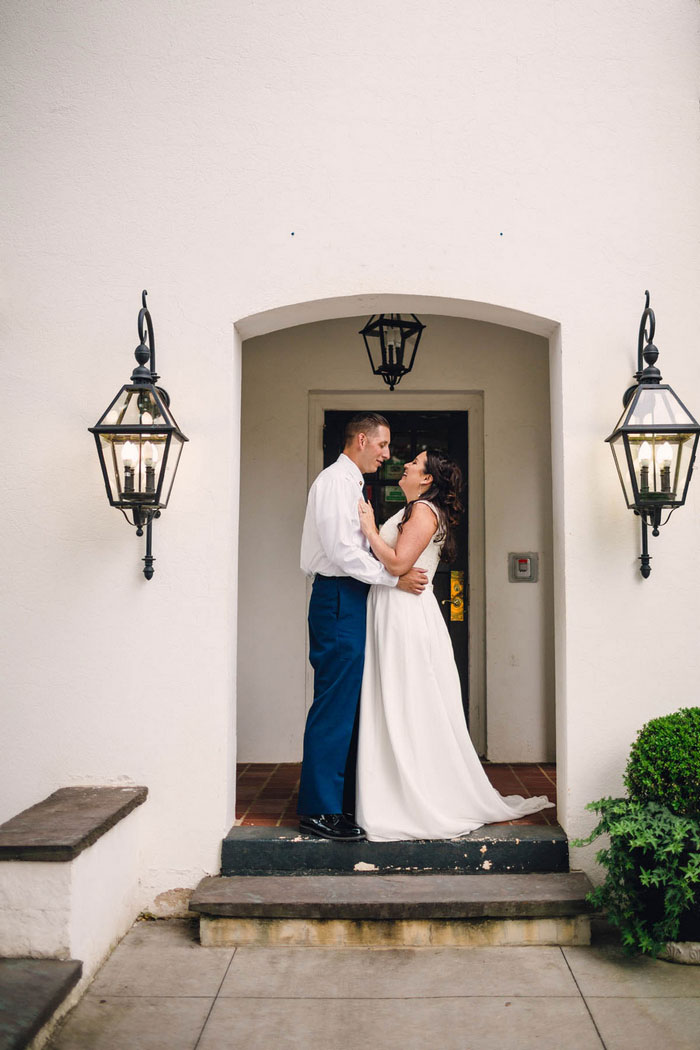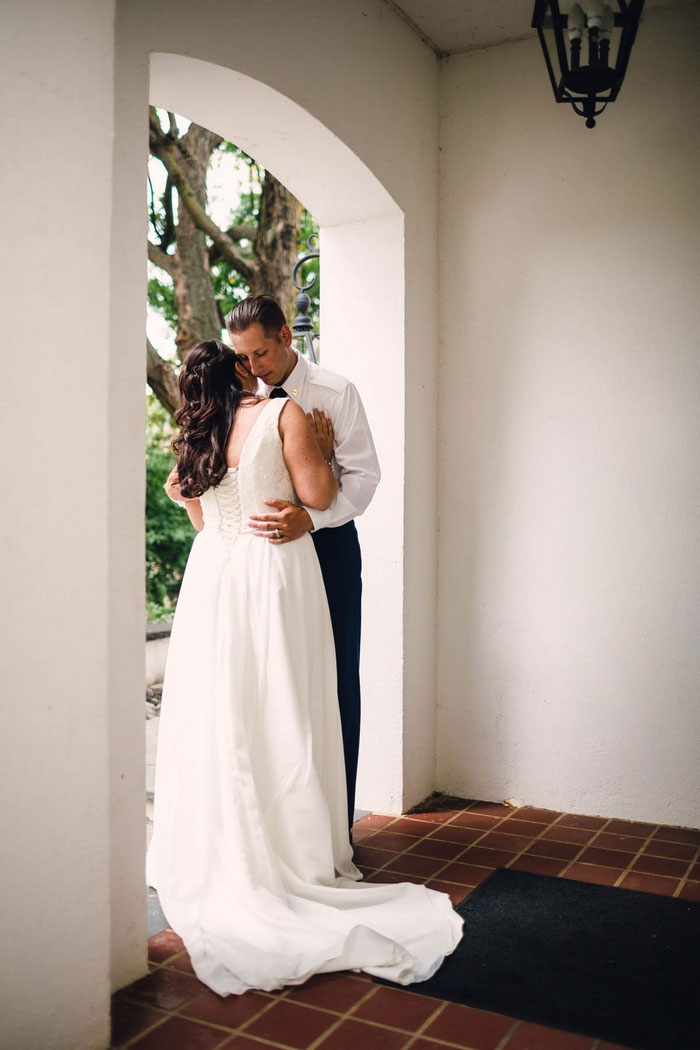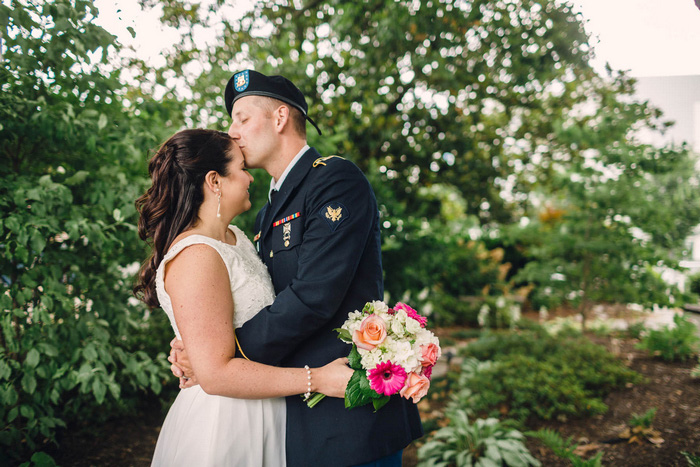 Did you have any 'issues' with the small guest list from friends and family? If so, how did you address them?
We didn't really have any issues.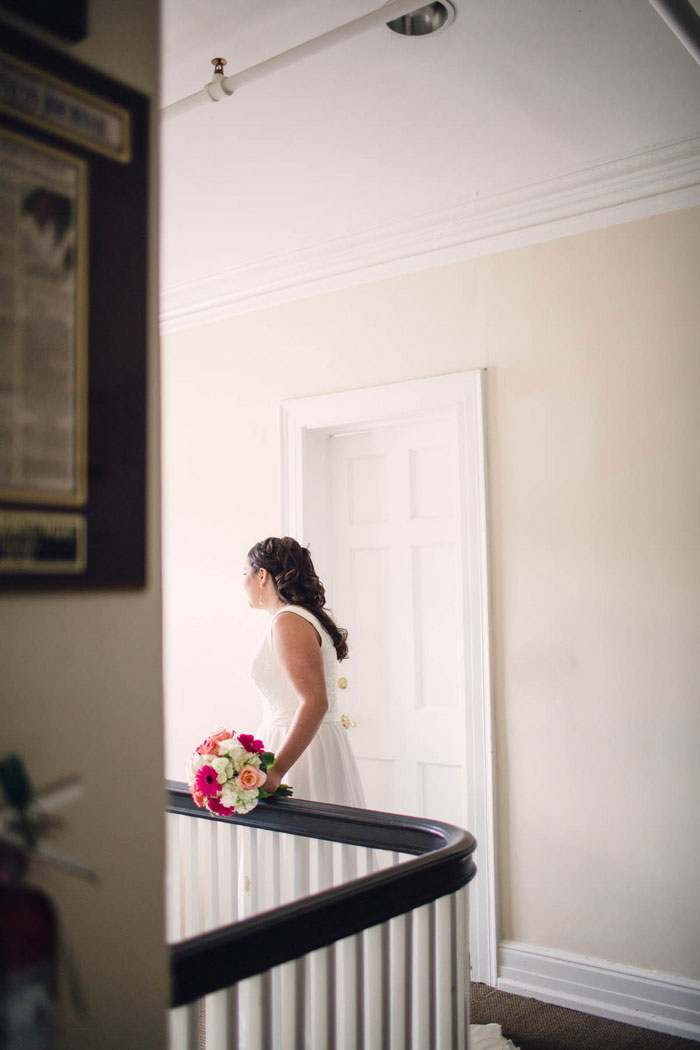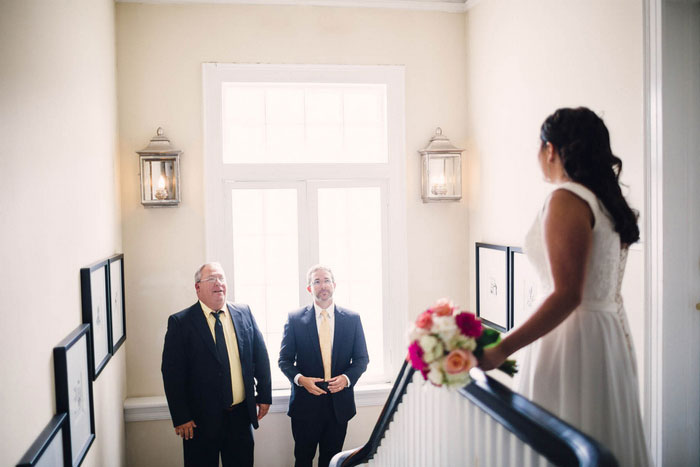 What were the highlights of the ceremony?
There were a couple of highlights from the ceremony for me. Firstly, I was really happy to have both my Dad and my Stepdad walk me down the aisle. I've been so lucky to have two men who love me and who taught me how a man should treat me. I wouldn't have had it any other way but to have both of them give me away. Another highlight was walking around that corner and seeing Kyle in his dress uniform for the first time. He is in the Army and I had never seen him in this uniform before; he looked so handsome! And then we were married, and that was truly the best part.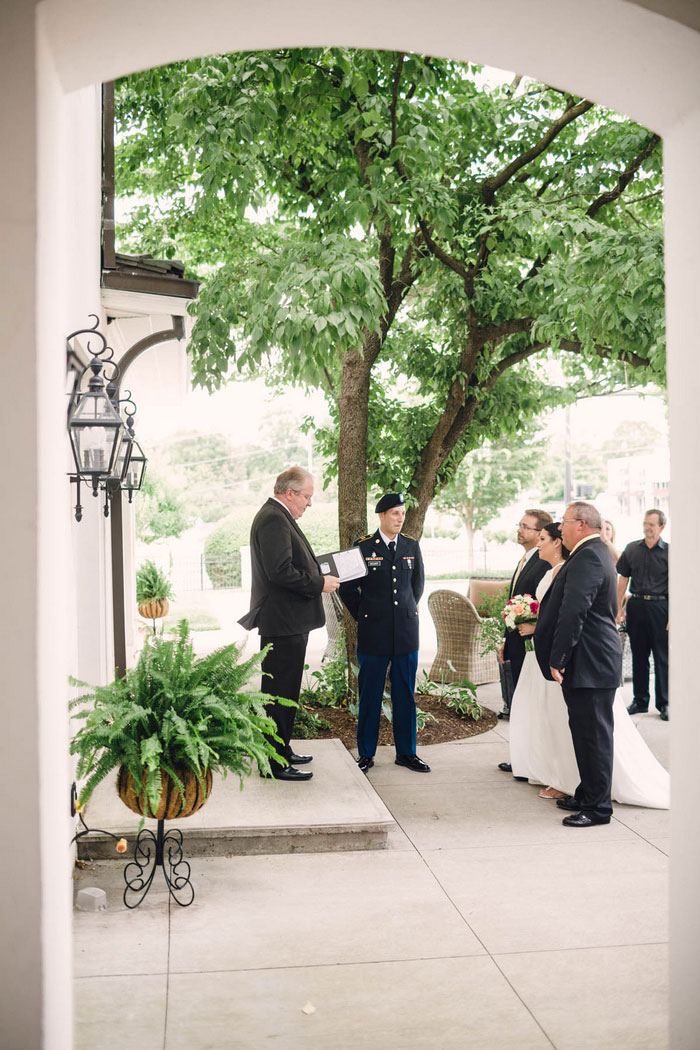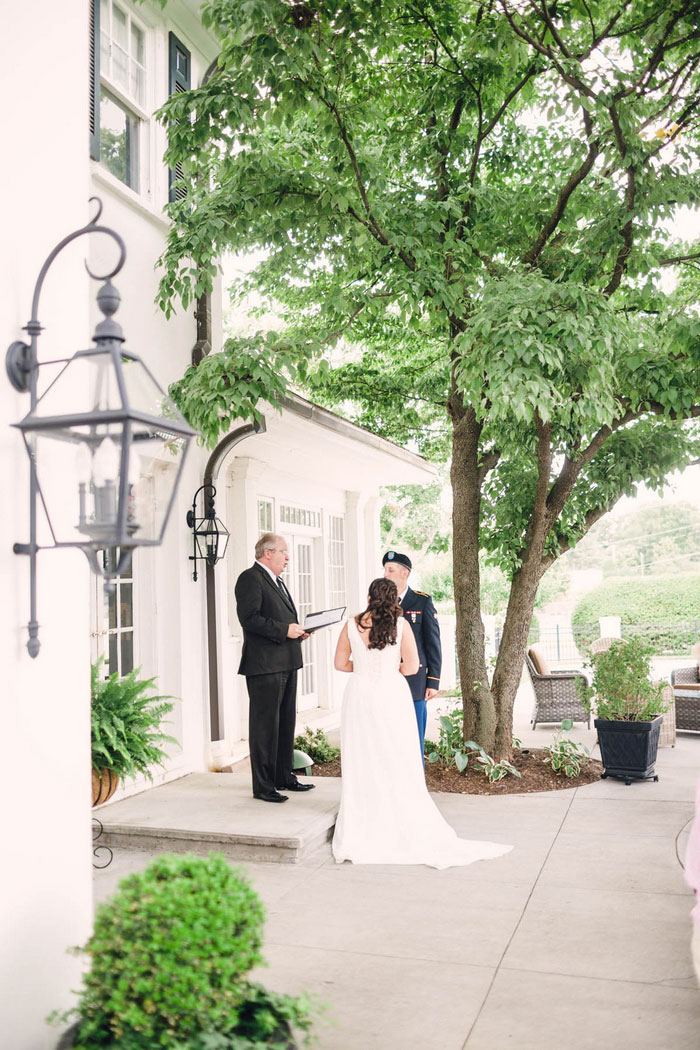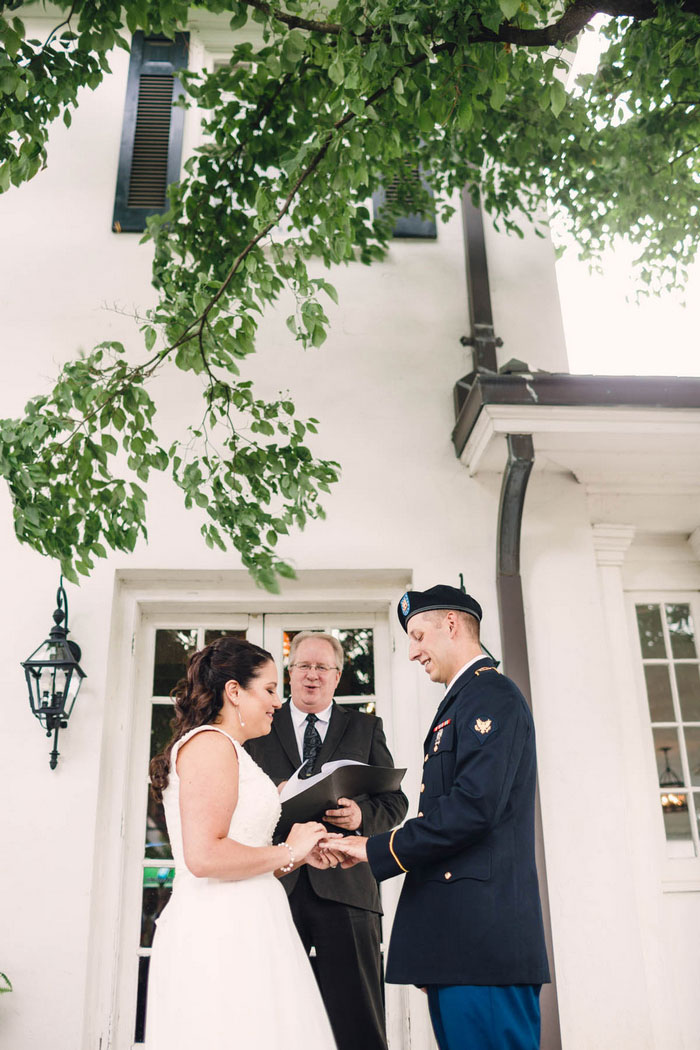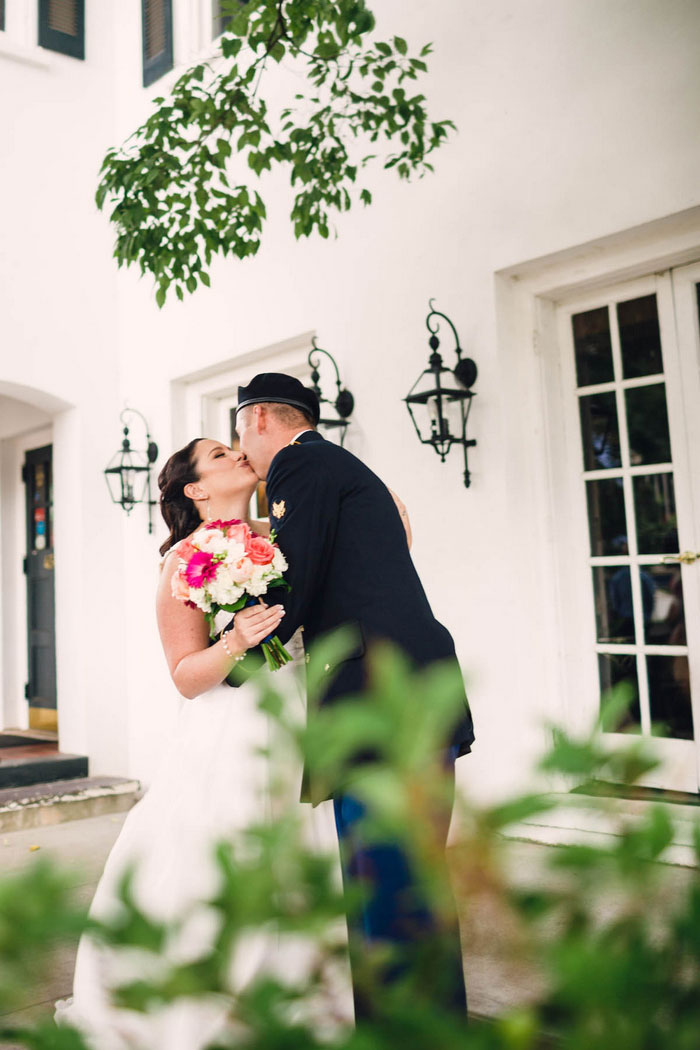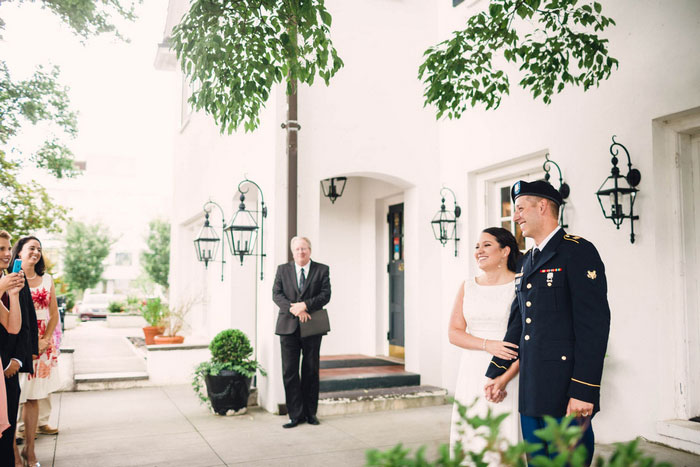 What were the highlights of the reception?
Our venue had a gorgeous Library Bar where we had a nice champagne toast following the ceremony, and a beautiful sunroom where we had dinner. The highlights for me were being able to spend time with our families and really enjoy that time. Everywhere I looked, I could just feel the love in the room. These were the people that have loved and supported us through our entire lives, and they were there because they were happy for us. It was a wonderful feeling and we couldn't have been more thankful. The food was also phenomenal (I'm still dreaming about the bacon corn chowder).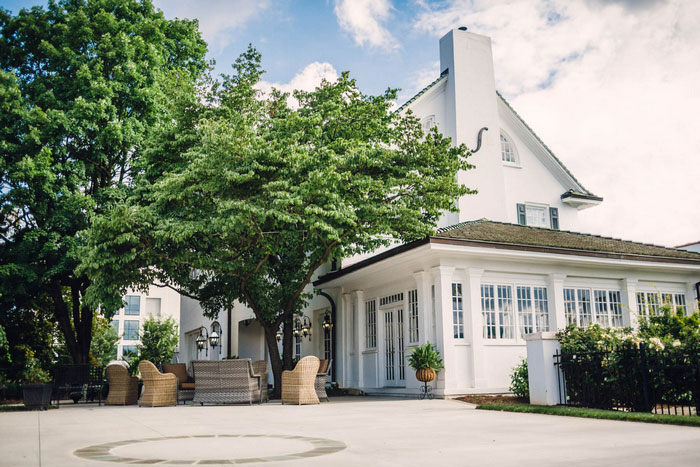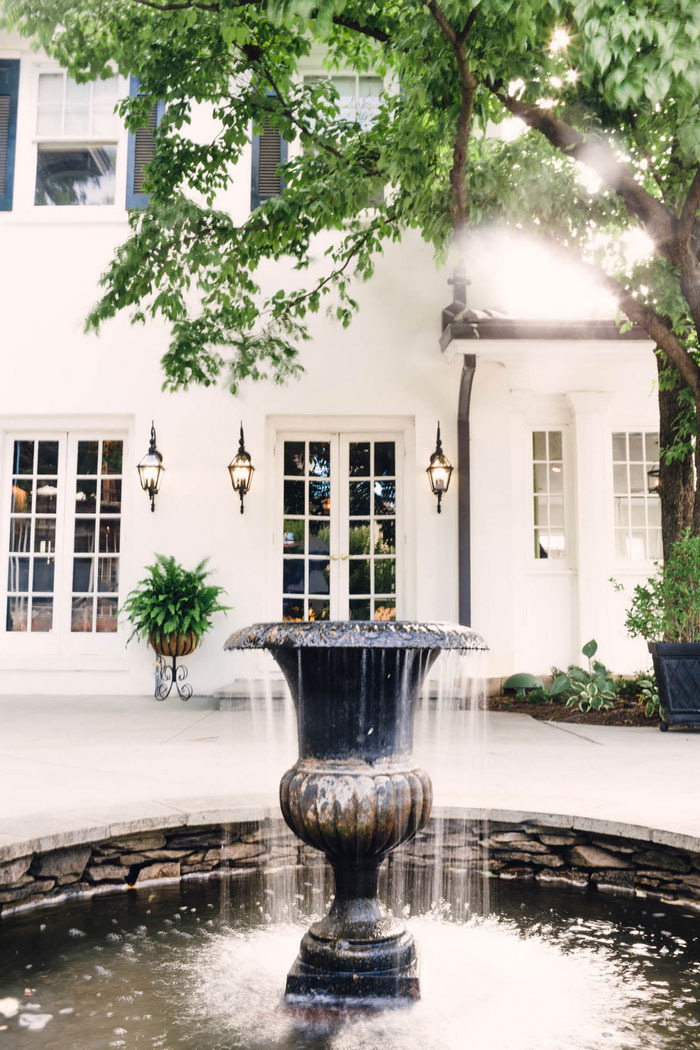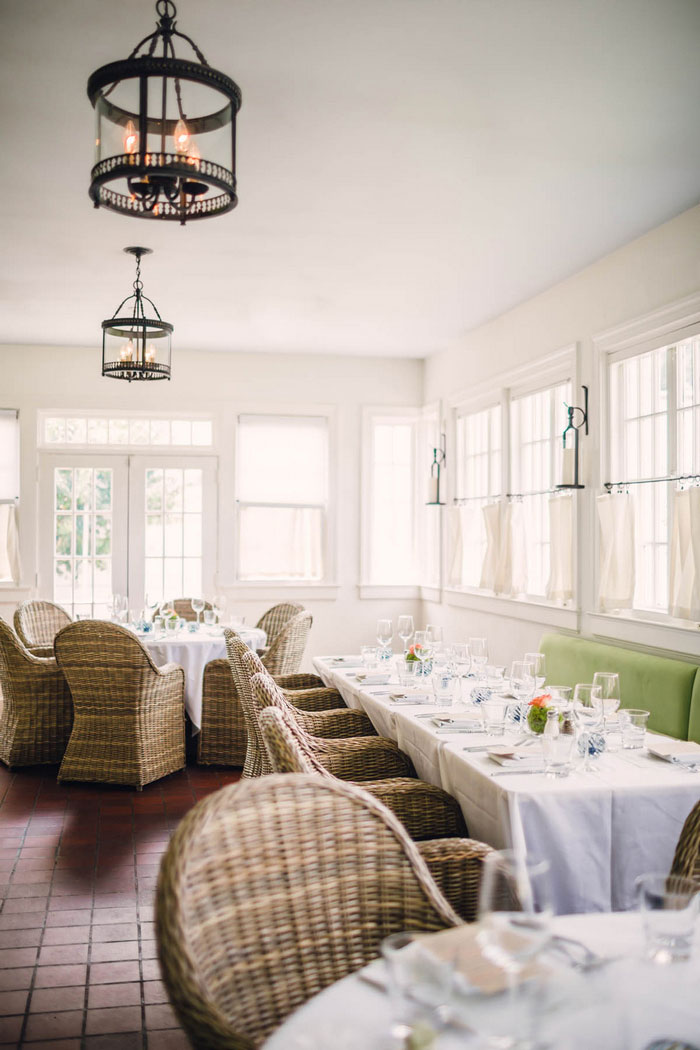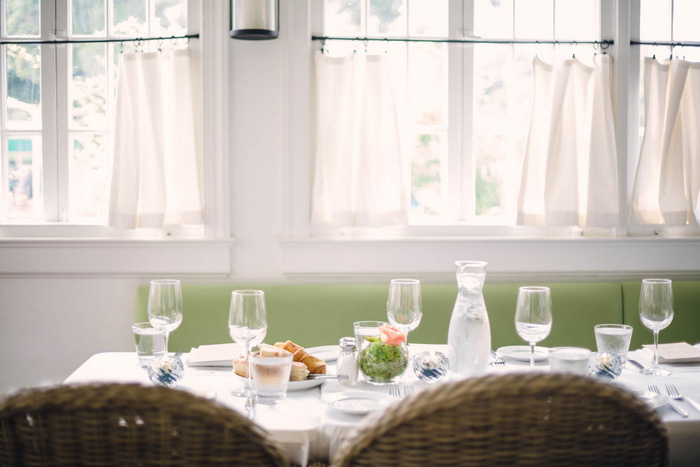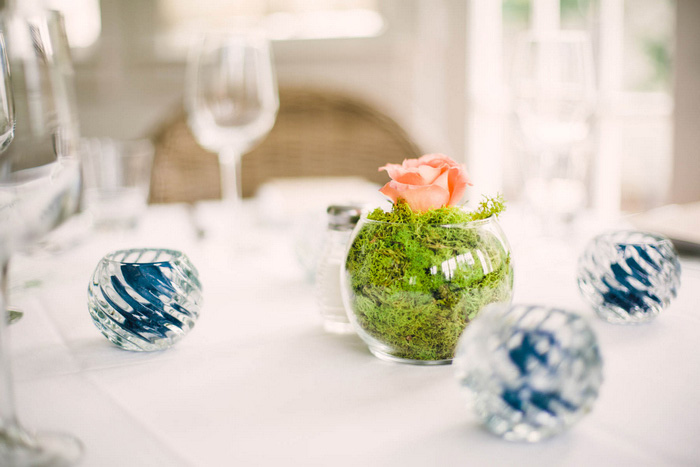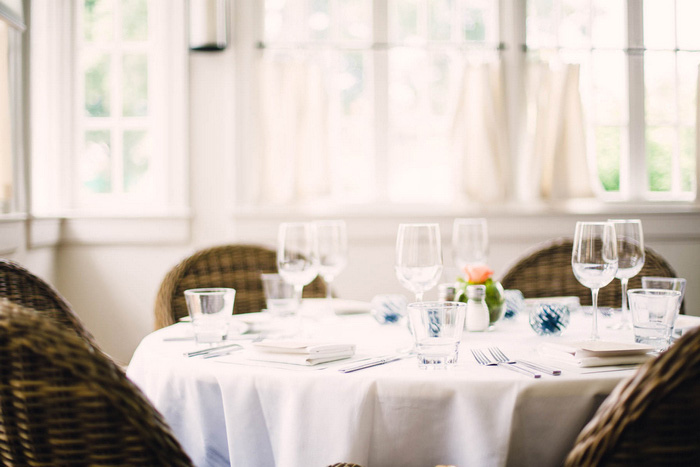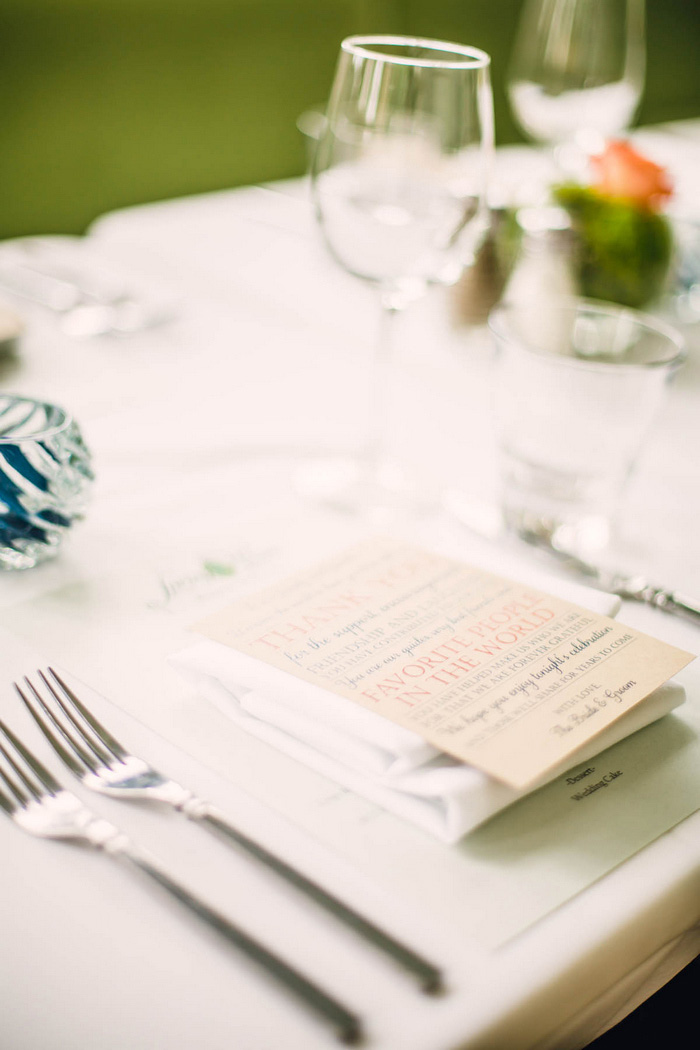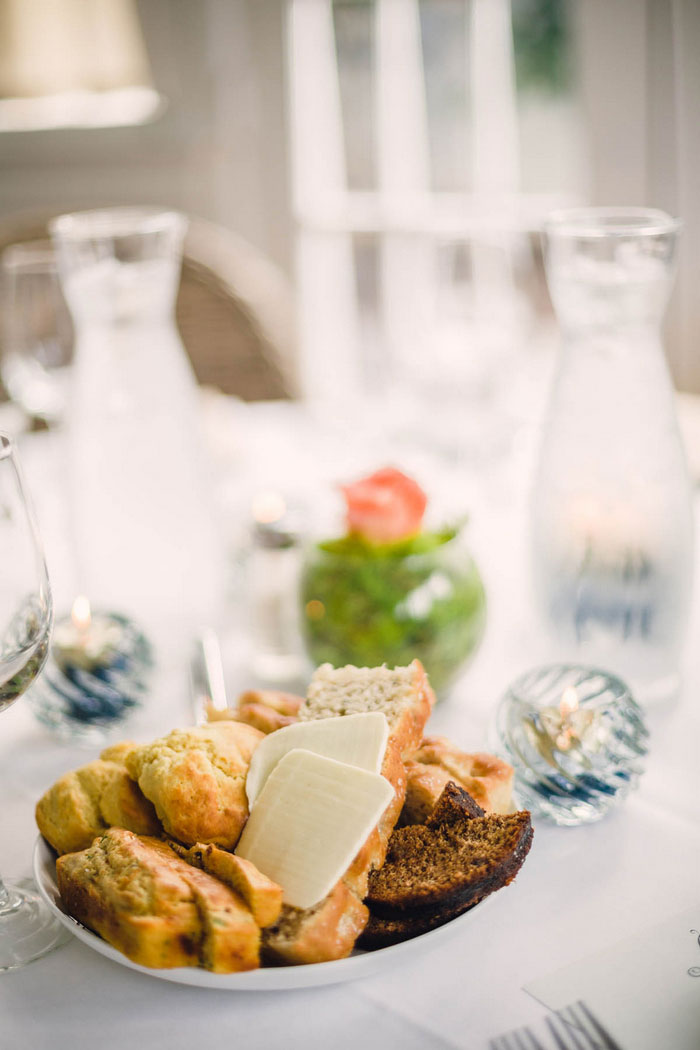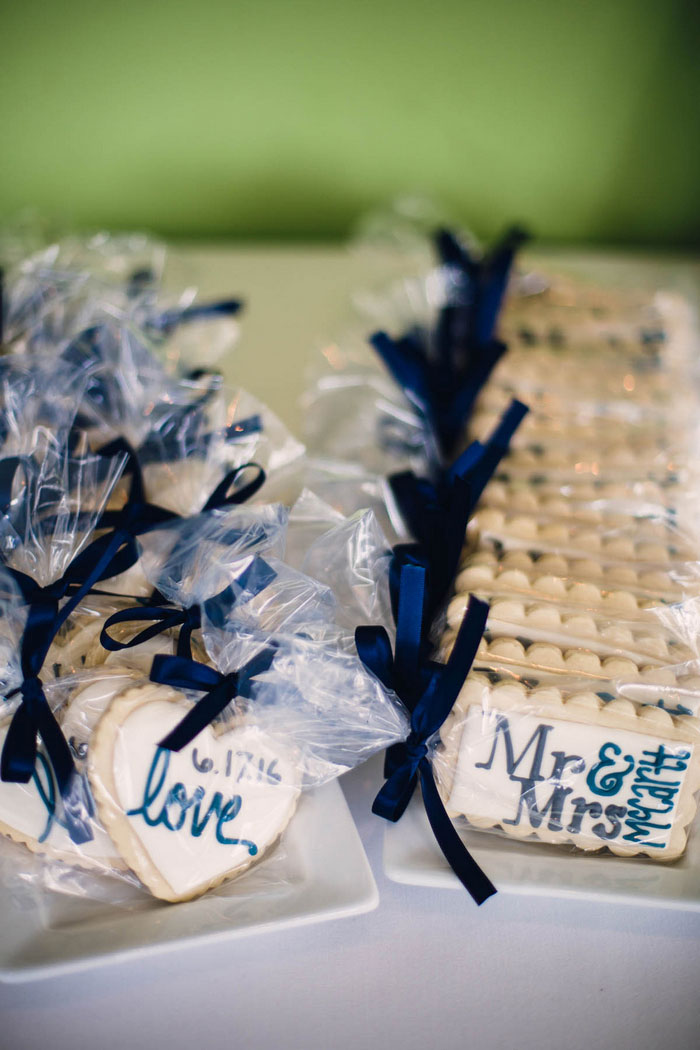 What was the best thing about having an intimate wedding?
The best thing about having an intimate wedding was that we were able to spend personal time with our family and friends that were there. It was easier to not get caught up in craziness, even though it still seemed to fly by. Another great thing was that it was more about just being there, rather than putting on a show, which meant that things didn't have to go perfectly because it was all family and we could just laugh it off. For example, a few minutes before the ceremony was supposed to start, my dad and stepdad came to me to let me know that there was a good chance it was going to start raining during the ceremony and to ask whether or not I wanted to wait a little bit for it to pass. I decided that I was ready to marry this man, and if it started raining then we'd just run inside and finish the ceremony in there. While there was a bit of lightning, the rain held off, but that is definitely not something I would have been willing to risk with a larger guest list. Also, as we were walking in, there was a spot that narrowed and since I had both my dad and stepdad escorting me, we weren't all able to fit through together. My stepdad did a little hop over the side, and we just kept walking. I just remember thinking, this probably isn't normal but I'm going to get up there and marry Kyle.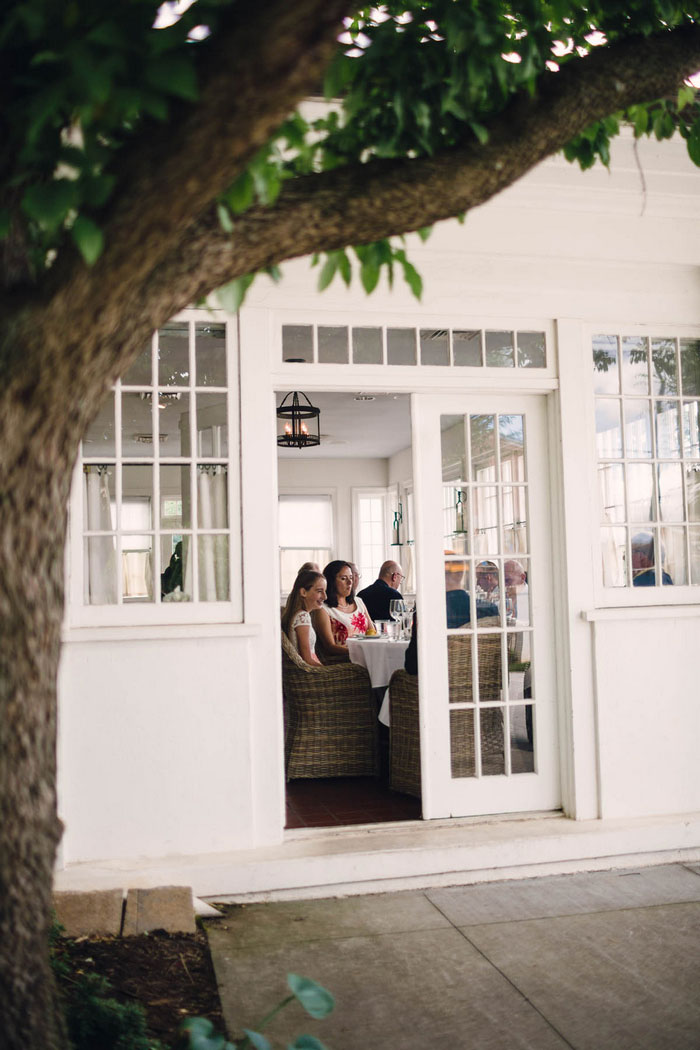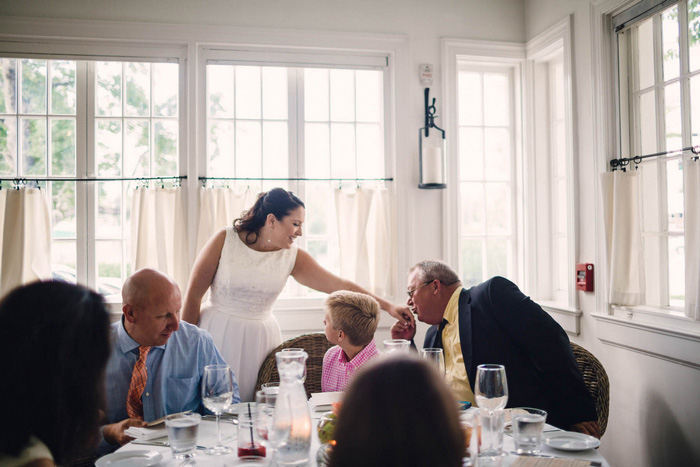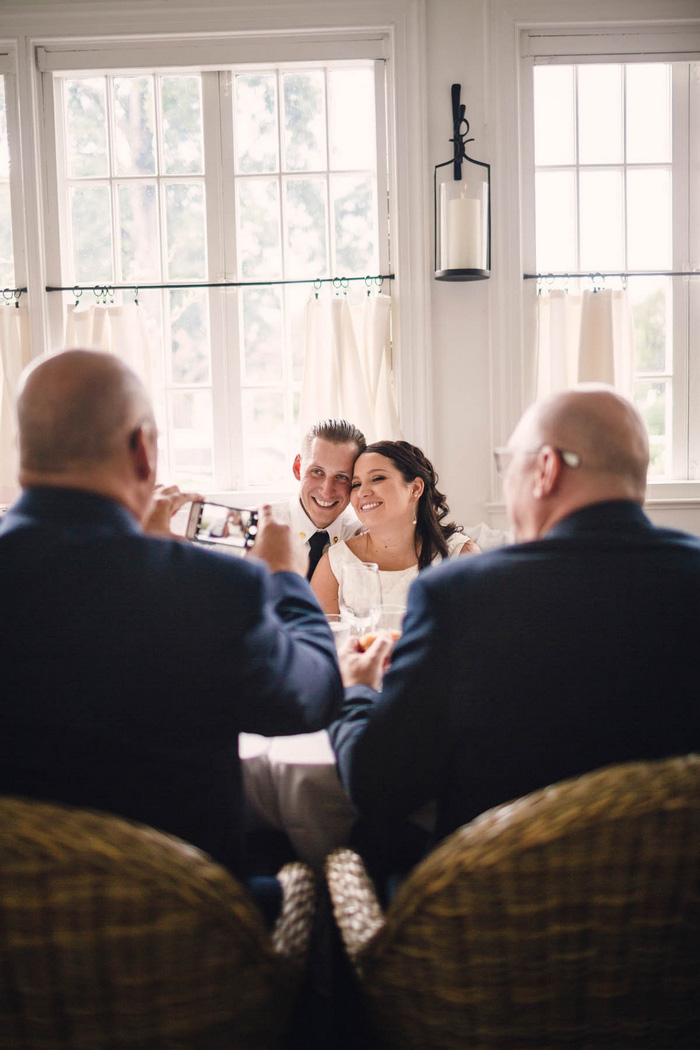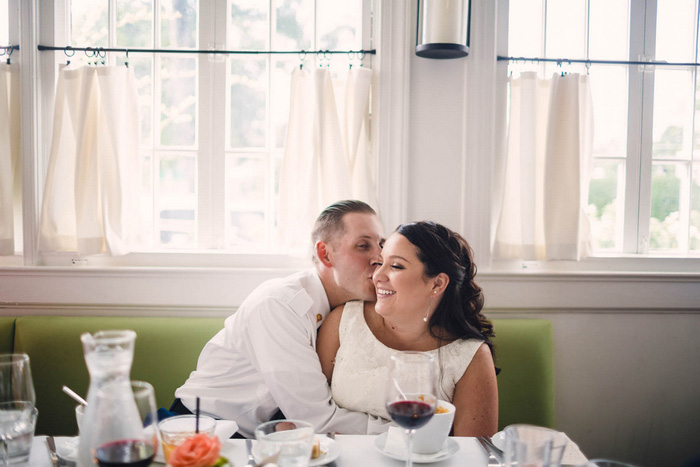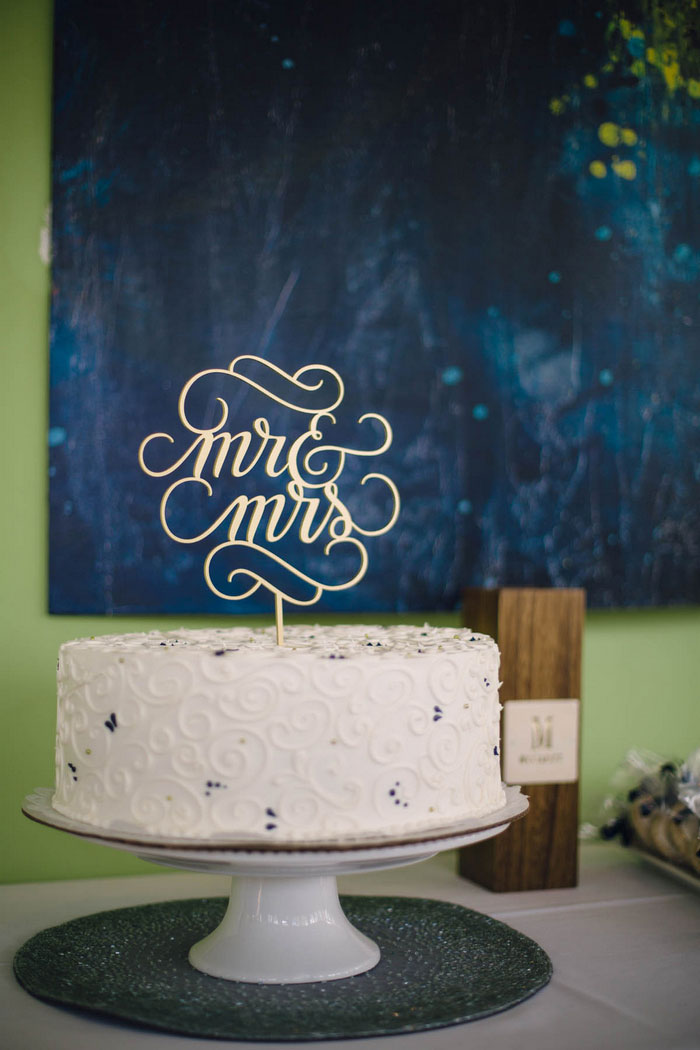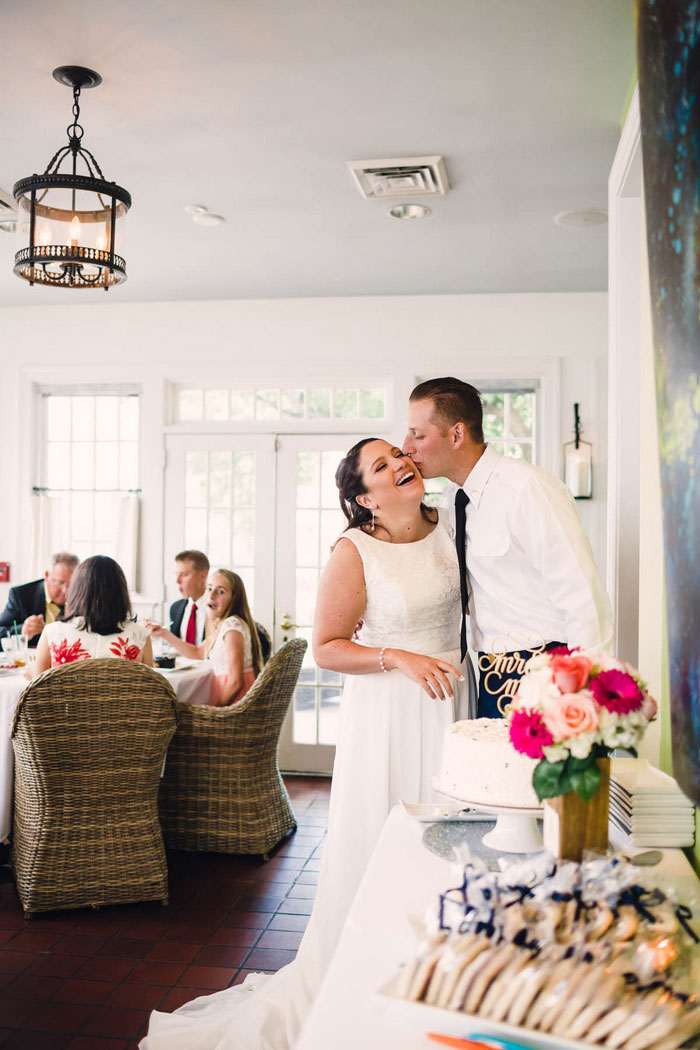 What advice do you have for couples who are considering an intimate wedding?
You really just need to decide what is important to you. At the end of the day you will be married either way, so what do you want to look back on and remember? I'm thankful that when I look back I remember specific memories and conversations with everyone that was there, because I had the time to spend with everyone. I'm grateful that I had a few quiet moments alone throughout the night with my new husband. I'm grateful for my grandmother helping to lace up my dress, my dad and stepdad unintentionally matching, my grandfather's silly stories around the fountain, and my best friend meeting Kyle's best friends, and many more small details just like those. Those are the things I feel like I got by choosing an intimate wedding. And we loved it that way.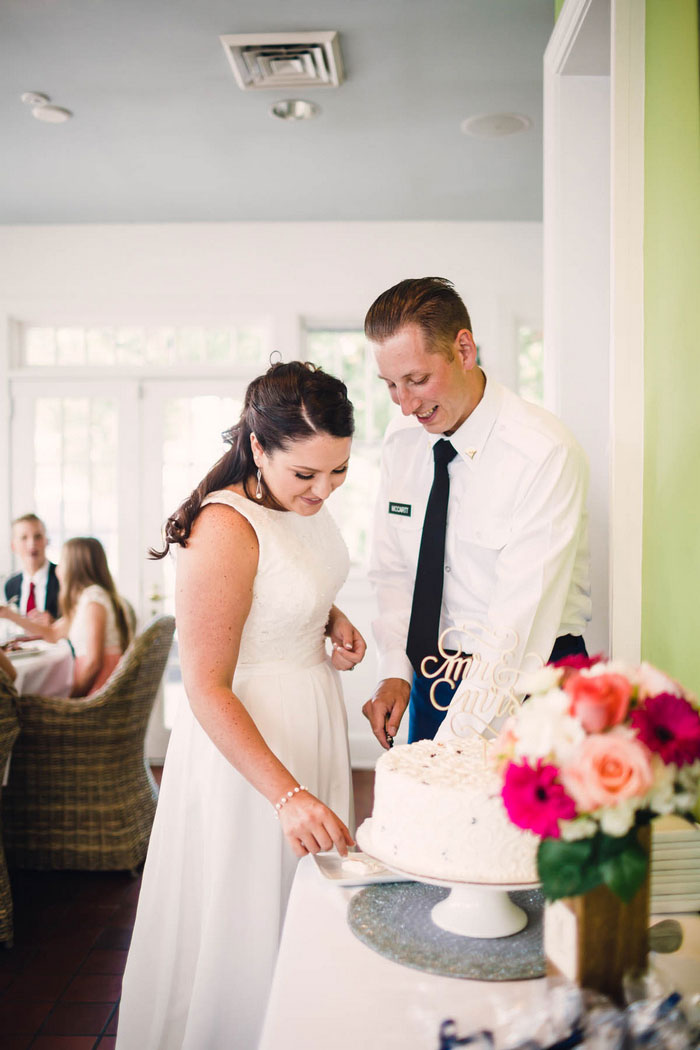 Vendors:

Gown: Bridal Mart

Venue: Spring House

Catering: Spring House

Cake: Delish

Floral: Botanica Floral and Gifts and table florals by Spring House

Jewelry: Family Heirlooms

Hair and Makeup: Local Honey Salon

Photography: Red Boat Photography 
Save