Shortly after his Christmas Eve proposal, Marine and student naval aviator Mait learned that several moves were in their future, so he and fiancée Courtney decided that a big traditional wedding didn't make sense. Instead, they chose to run away to Austin, TX for the weekend and elope in an early morning ceremony at the Dulcinea Chapel, where the couple exchanged Han Solo and Princess Leia vows. According to Courtney, "it was an absolutely perfect wedding" and everything they "never thought they'd dream of having"!
A huge thanks to their photographer Amy Gawlick for sharing the stunning photos from this elopement.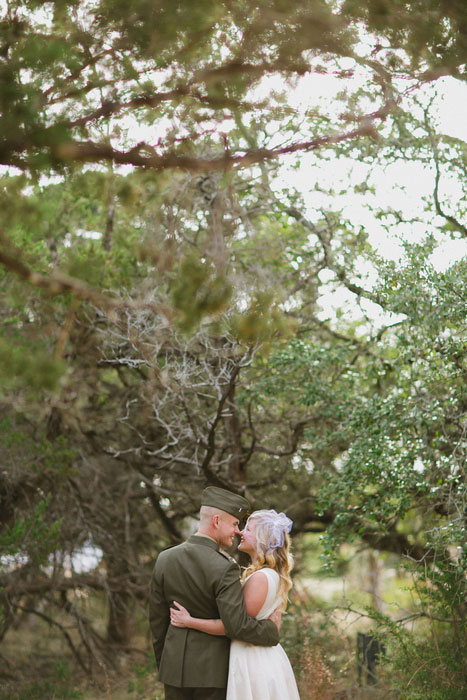 Courtney, 24 & Mait, 24
Austin, TX
Wedding Date: February 22, 2014
Number of Guests: Zero, it was an elopement! It was just Mait and I, plus our officiant, Sarah Reed, and our photographer, Amy Gawlik.
Wedding Cost: $1,400 (Since our venue was free, $600 covered the photographer and all our wedding accoutrements. Including transportation, hotel, and a weekend of fun times in Austin.)
Wedding Ceremony Location: We had our ceremony at the Chapel Dulcinea just southwest of downtown Austin. The chapel is owned by a school called the Wizard Academy (feeding my intense desire to have a Harry Potter wedding), and is an all outdoor, gas-lit chapel that sits on the edge of a cliff overlooking the Texas hill country.
Wedding Reception Location: We didn't actually have a reception, but Mait and I had a fabulous dinner at an authentic French restaurant called Chez Nous that evening and both the staff and owners as well as the other patrons at the restaurant sure made it felt like a reception! It was hands down the best meal we've ever had together and I could not speak more highly of the restaurant.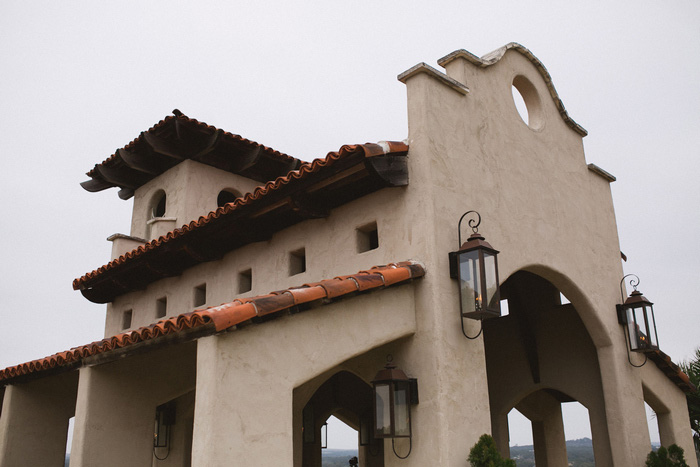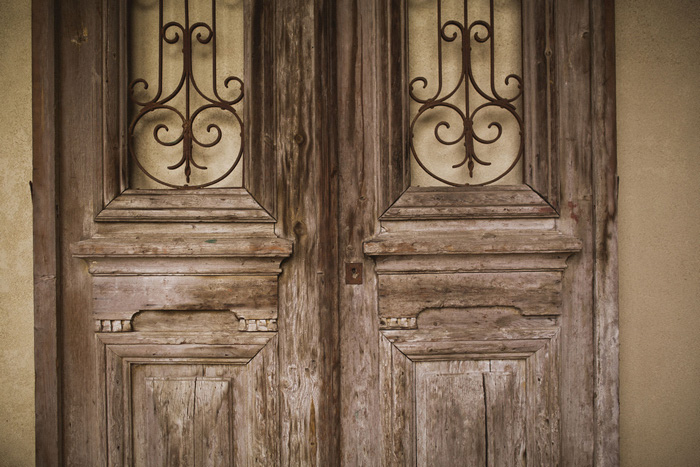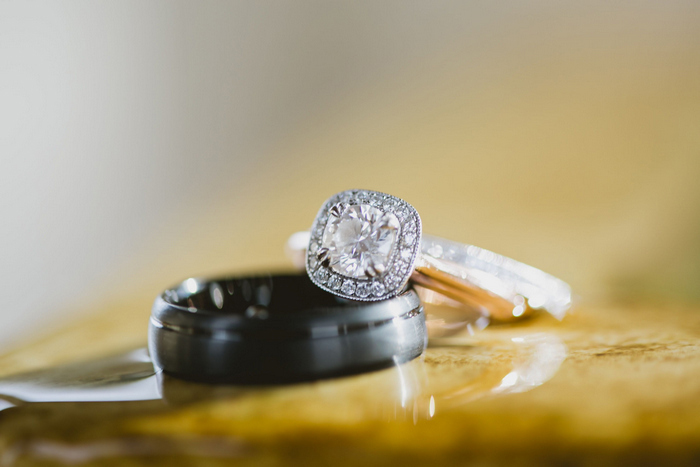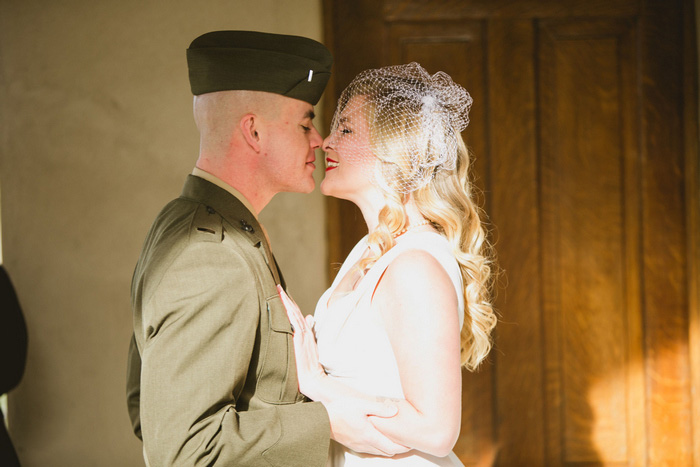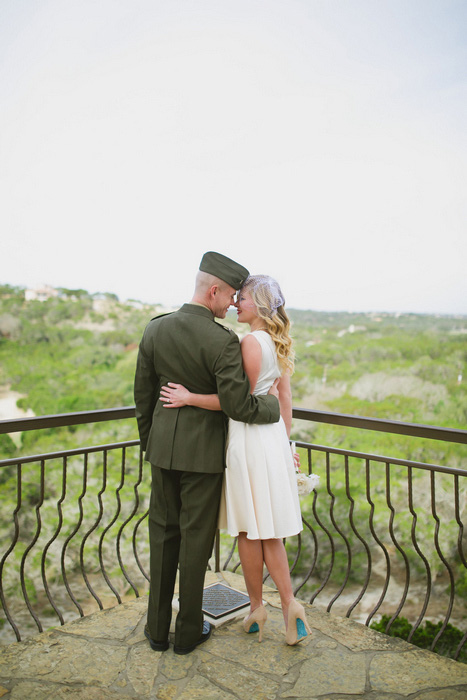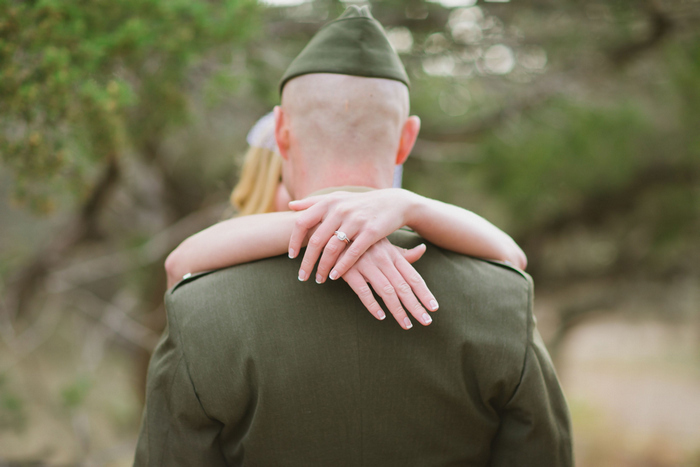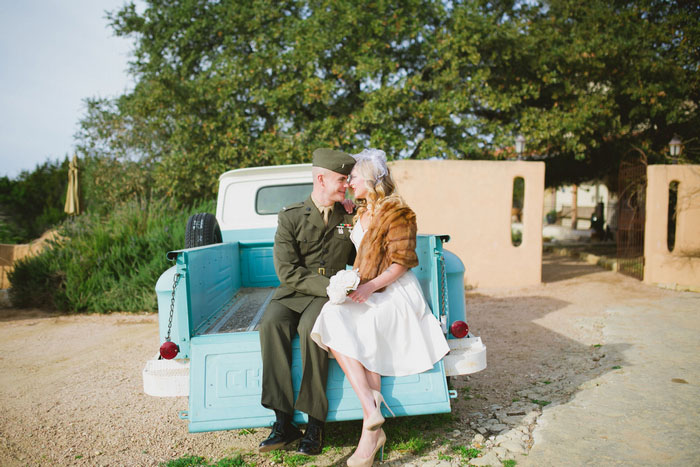 Why did you have an intimate wedding?
We move. A lot. My family lives in California, Mait's family lives in Colorado. Together we've lived in Wyoming, Colorado, Virginia, Florida and Texas — and that's all just within the last three years. When we got engaged we knew that we were going to be receiving new orders any week, and we also knew that we would be moving at least twice more after that within a year or so of being engaged. After recognizing that there was just no way to plan a large wedding (we would be anticipating over two hundred guests) remotely and within a very short time frame, we decided that we would make our wedding day about us and no one else. Austin was a perfect place to elope because we were able to sneak away for the weekend without upsetting Mait's training schedule with the Marine Corps and we were able to find a venue that we fell in love with immediately. Both Mait and I have said on multiple occasions that if circumstances had been different, we would have loved to have a larger wedding at the Chapel Dulcinea. It was absolutely beautiful.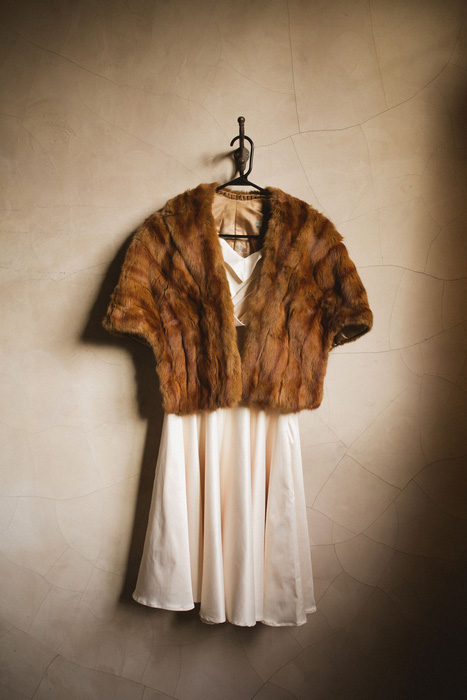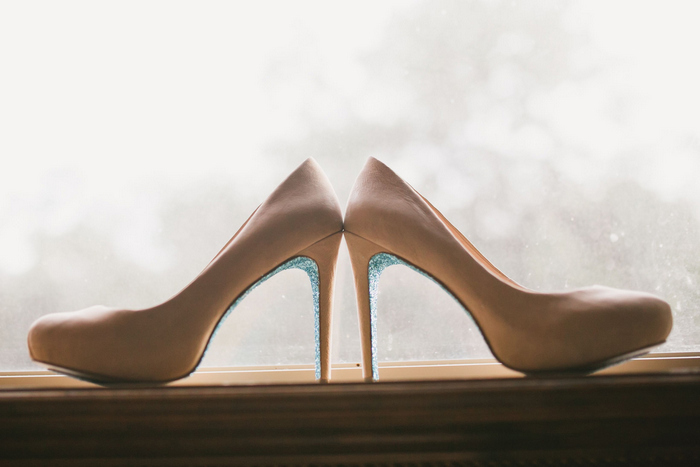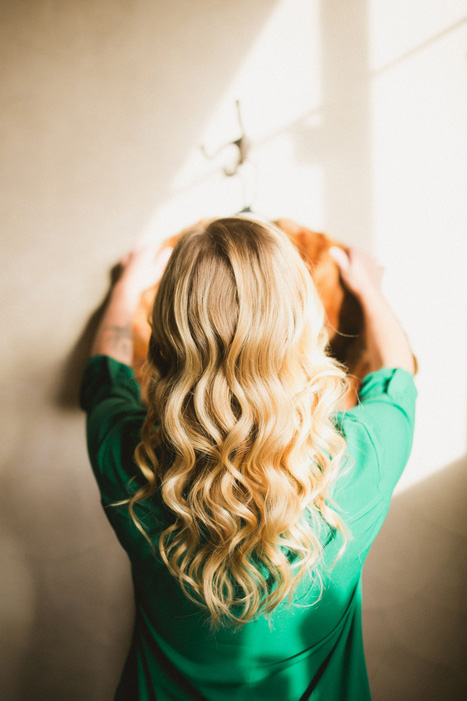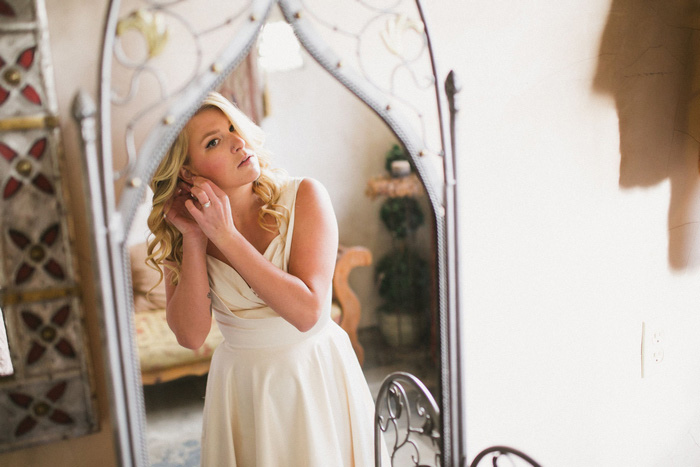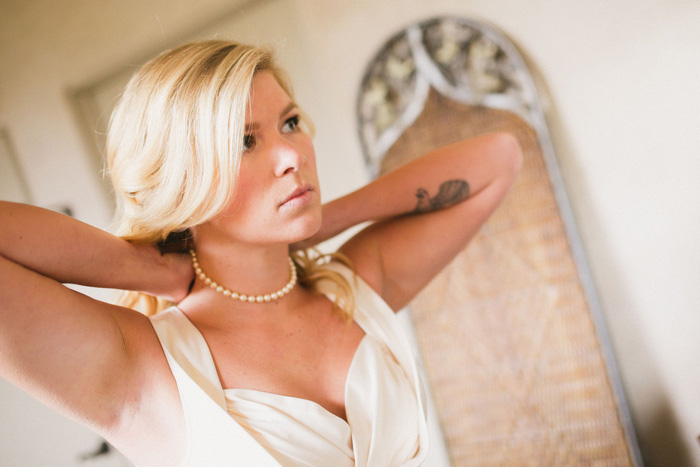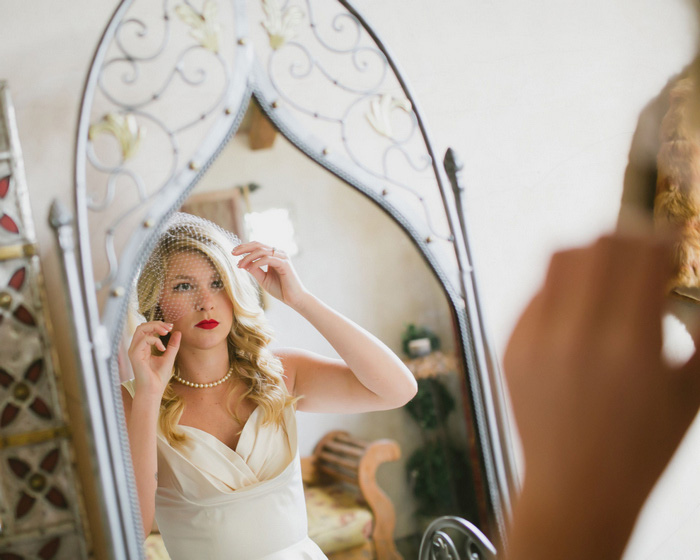 What are some the challenges that you faced planning an intimate wedding?
Honestly? The biggest challenge we faced was finding a weekend to run away together! Once we had a date firmly set, it was just a matter of putting the details together. A few emails, a couple phone calls, a few shopping excursions and we were good to go. We decided to wait to tell our families until after we had gotten married to avoid any hurt feelings, and although we were concerned that some would be upset at our decision to elope, both our families were incredibly supportive of our decision when we called them afterward.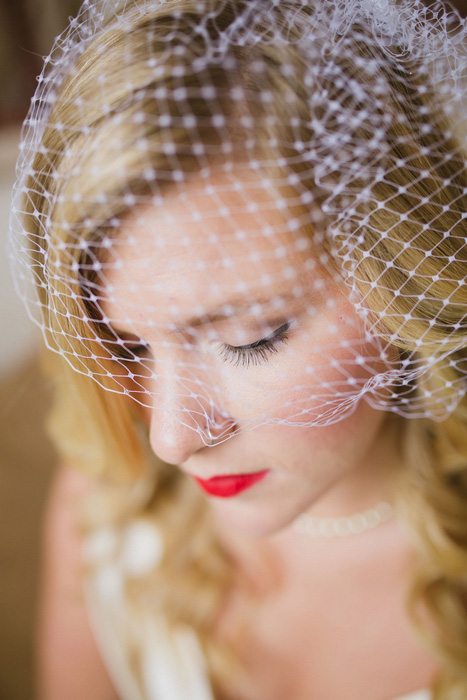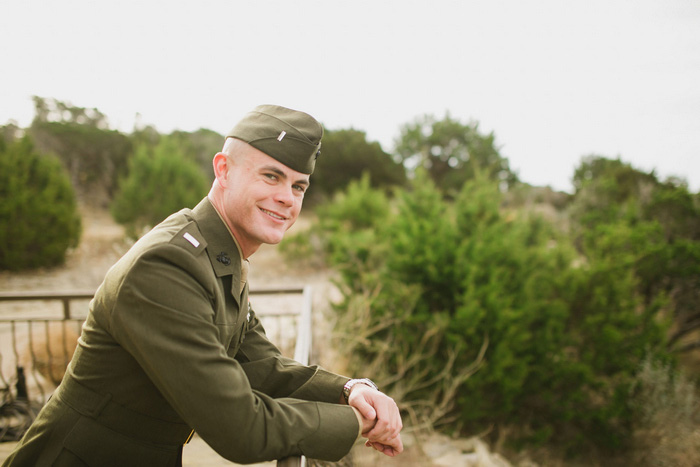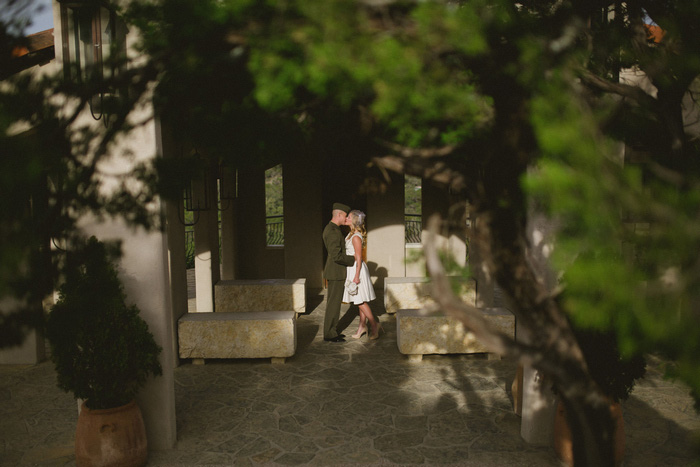 Was it difficult to pare down the guest list?
Not at all. While deciding between having an intimate wedding and an elopement, it was challenging to figure out who would make the cut, but when we decided on an elopement, everything fell right into place and we didn't regret it for an instant.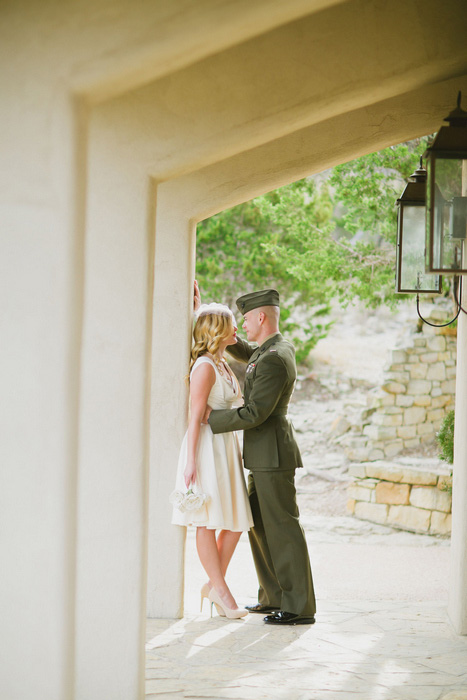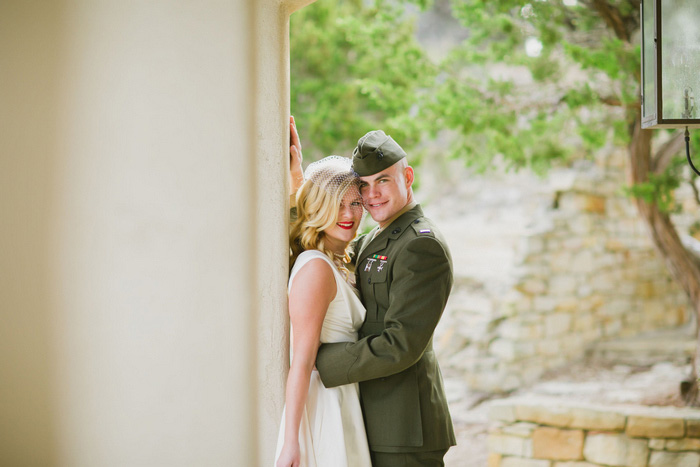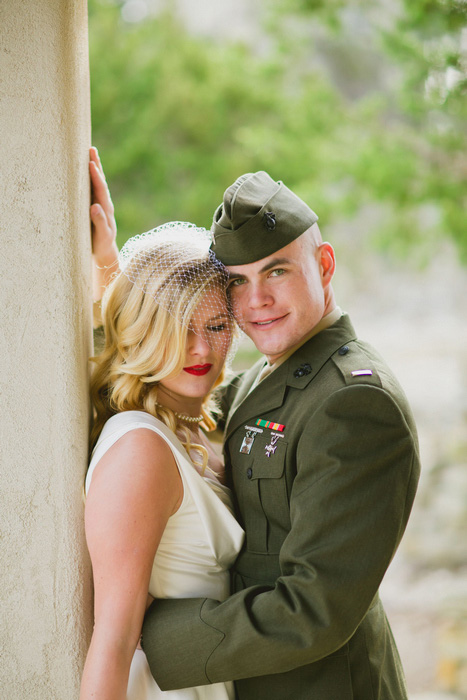 Did you have any 'issues' with the small guest list from friends and family? If so, how did you address them? 
We really thought that there would be a lot of backlash from family when we told them of our elopement, and so we kind of psyched each other up before starting the rounds of phone calls to various family members, but everyone was genuinely excited to hear the news! Aside from a few silly "are you guys pregnant?" comments, we got off scot-free!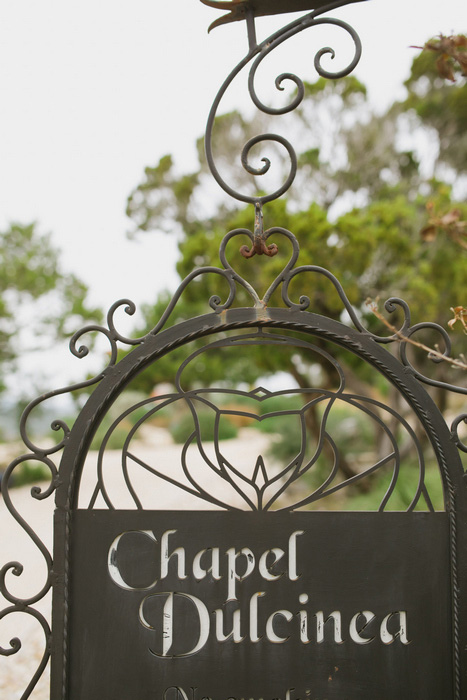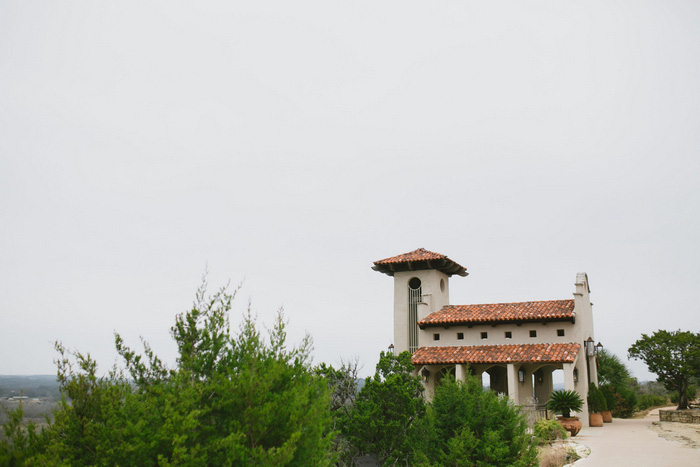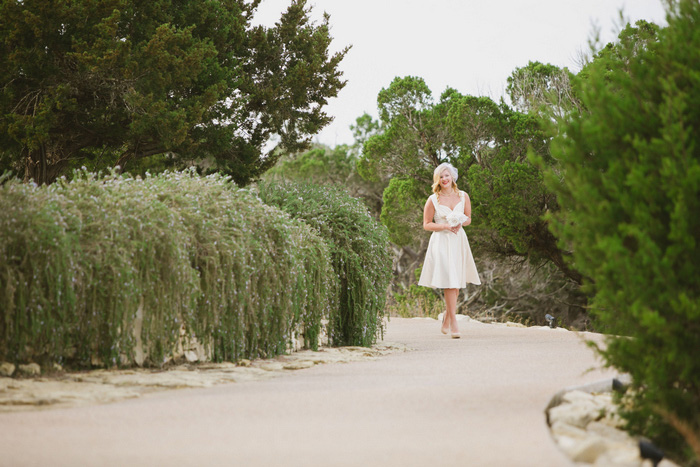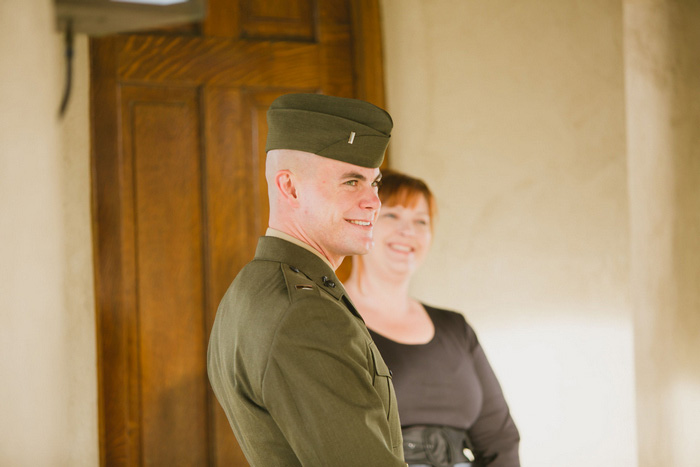 What were the highlights of the ceremony? 
The whole affair was so totally us. We made the grand romantic decision to write the ceremony ourselves and it turned into a serious nerd production. Sarah, our officiant, started the ceremony by reading the wedding ceremony speech from The Princess Bride, you know, "Mawwiage…mawwiage is what bwings us togevver…today…" but without the accent. Then we rolled right into our Star Wars vows (Leia — "I love you," to Han — "I know.") and on to the exchange of rings and the pronouncement of man and wife. We laughed through the entire thing…which was all of about ninety seconds start to finish. There was so much giggling and goofing around before, during and after the ceremony. It was such a clear reflection of our relationship in every way.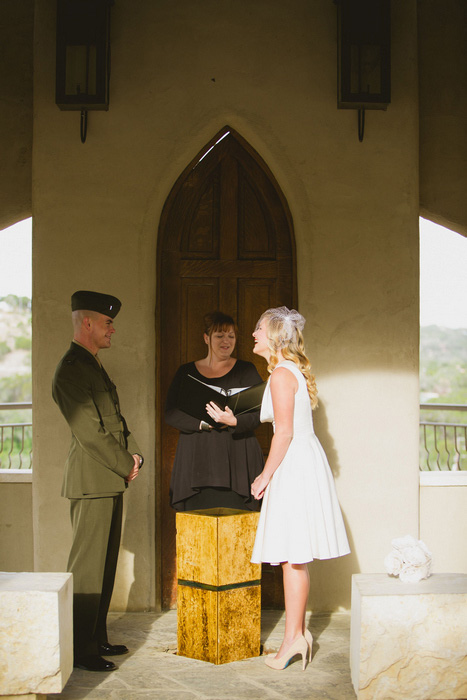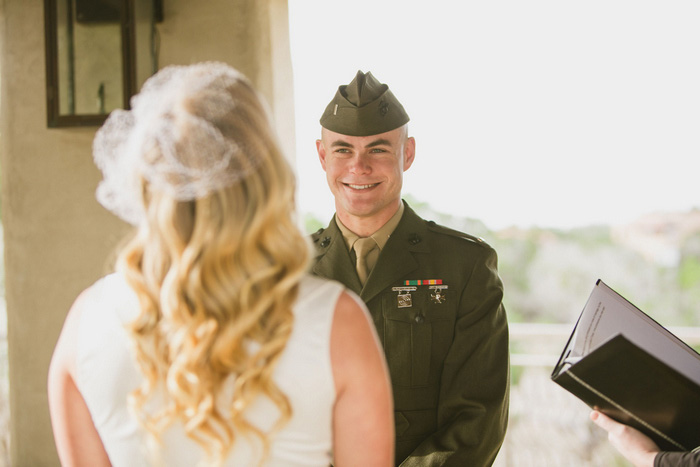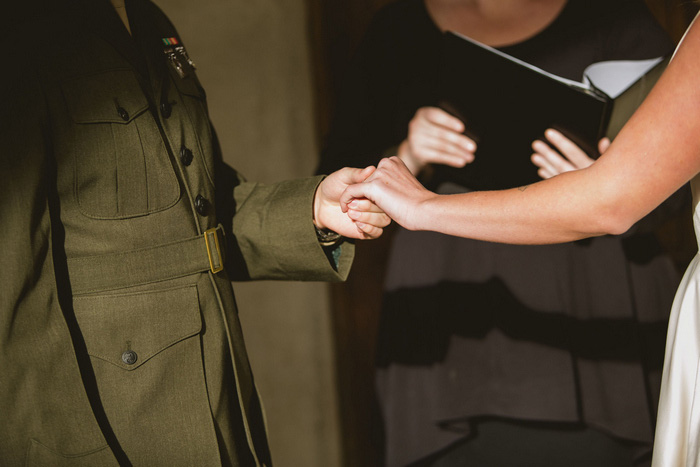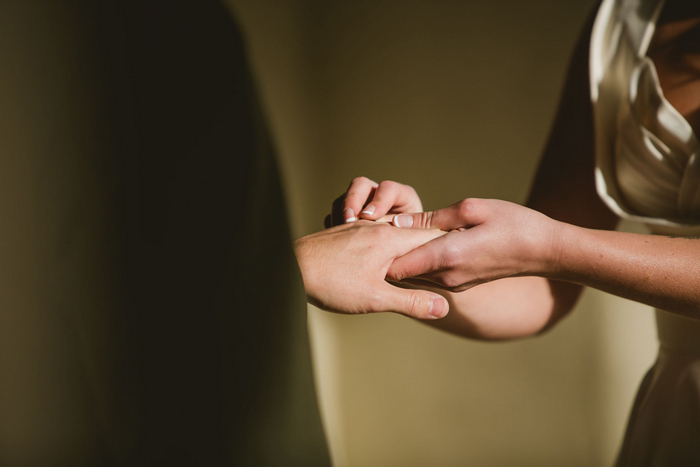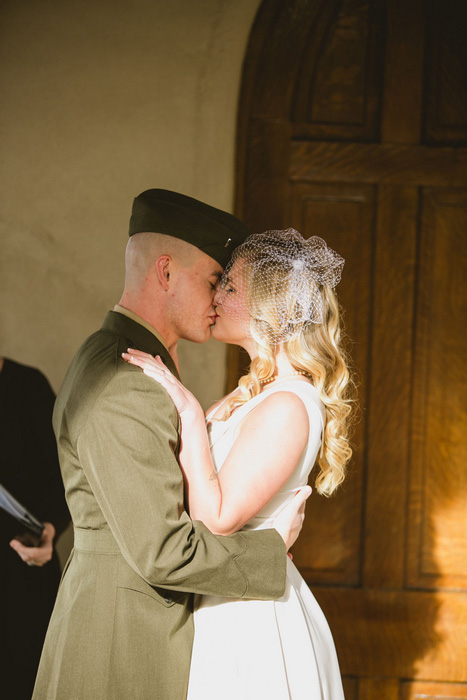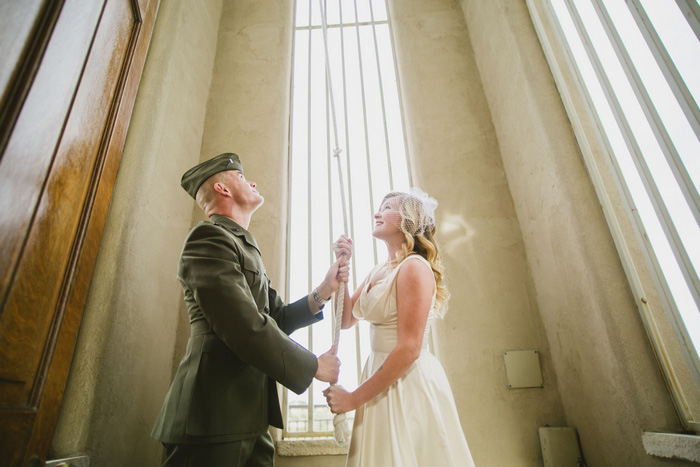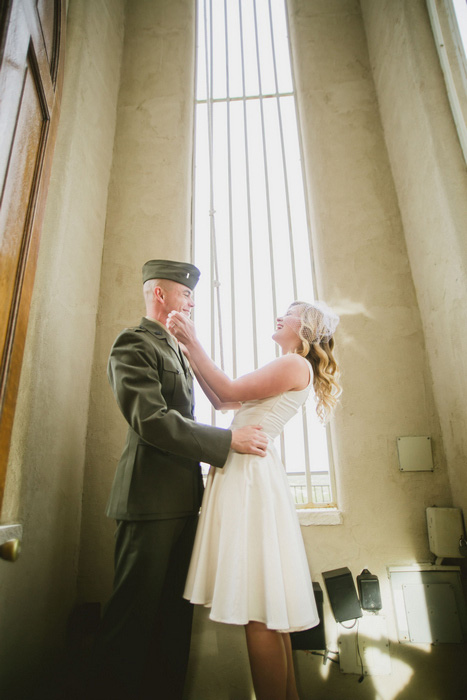 What were the highlights of the reception?
As I mentioned before, we forewent a traditional reception since it was just the two of us. Instead, after the ceremony we went on a little adventure of Austin. We dashed back to our hotel, where the staff was hilariously surprised at our sudden marital status, called our relatives to let them know the news, and then ventured out for food and fun. We had a complete blast wandering around the Austin Zoo and then had the best dinner of our lives. Mait spent a fair amount of time in France during college and watching his face light up while he spoke with the native French staff at Chez Nous was one of the happiest moments of my life — not to mention the food was très incroyable!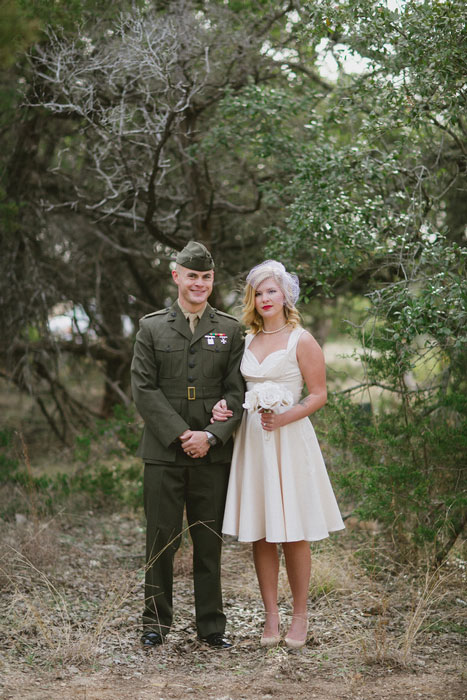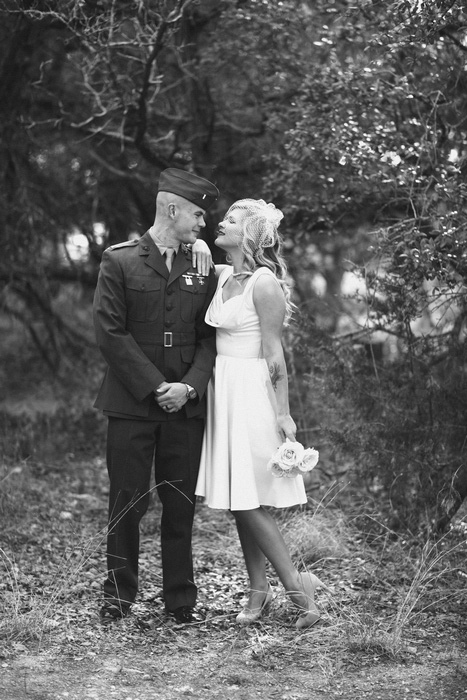 What was the best thing about having an intimate wedding?
Mait's schedule as a student naval aviator can be really demanding, and knowing that we were able to spend the entire weekend, just us, just being together and being married, was most definitely the best thing about our elopement.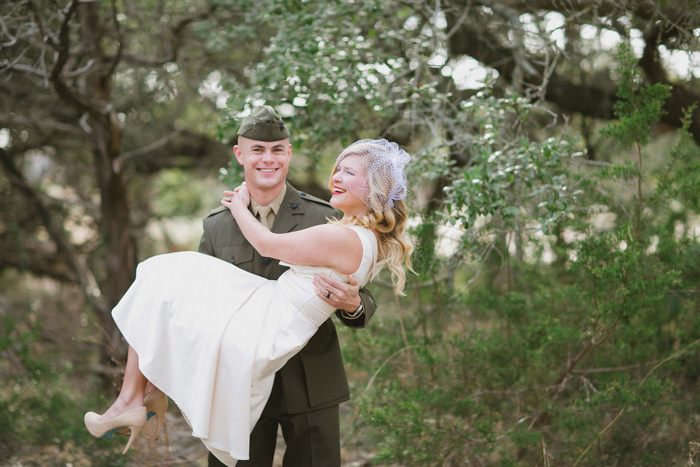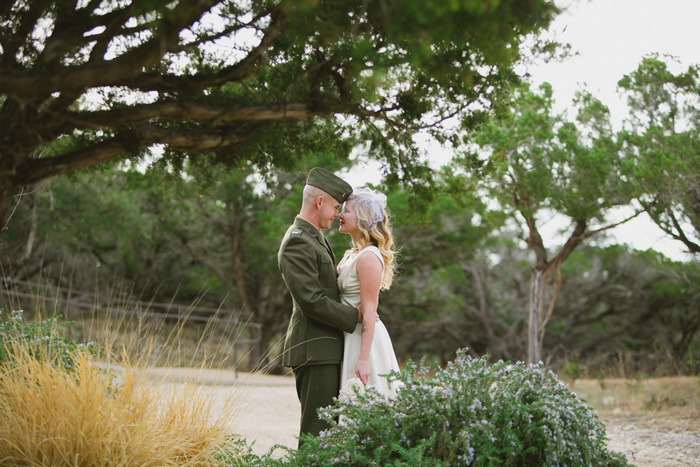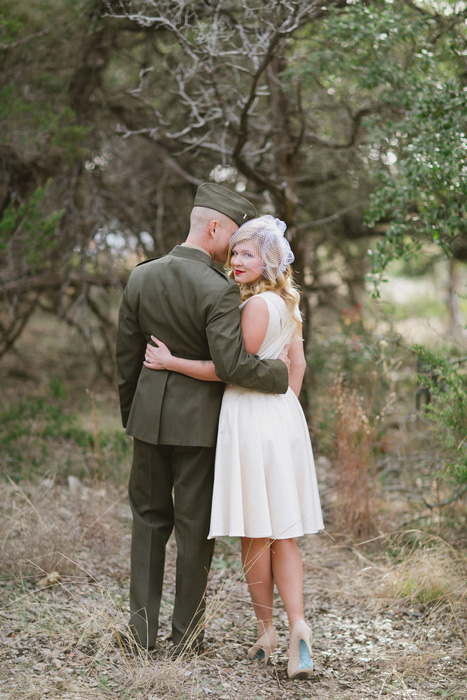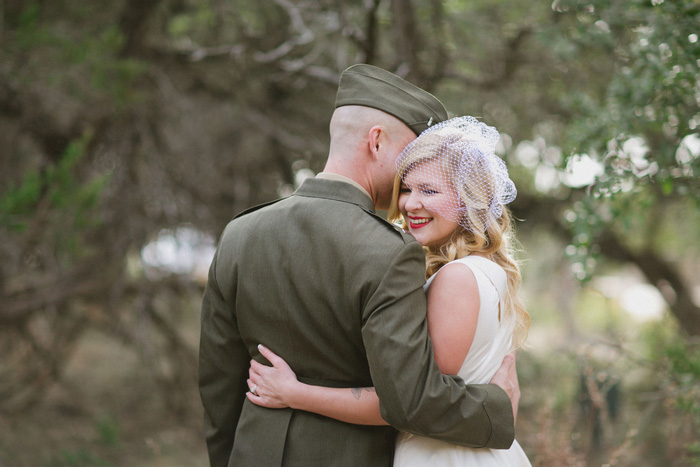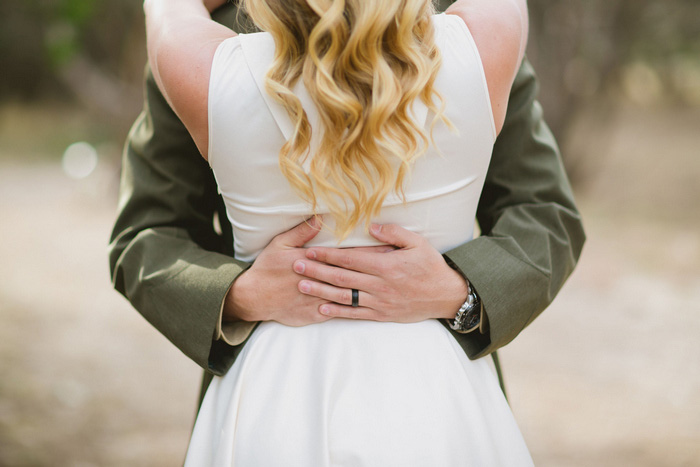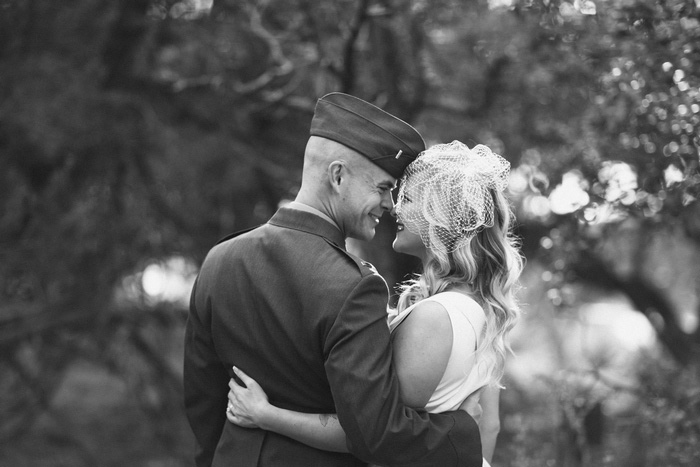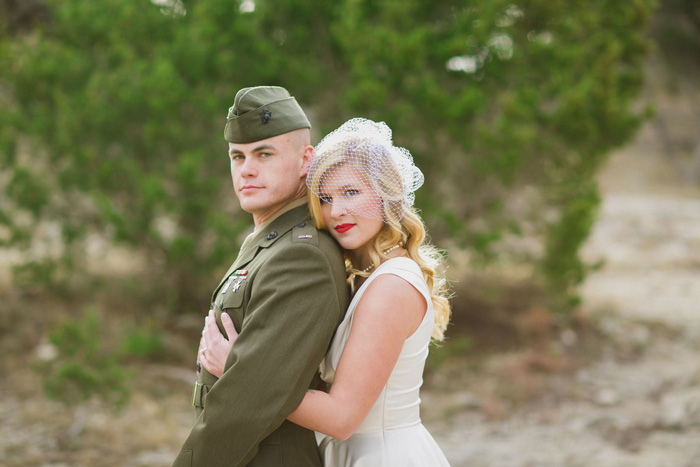 What advice do you have for couples who are considering an intimate wedding?
Do it. And hire a professional photographer. You'll never regret either decision.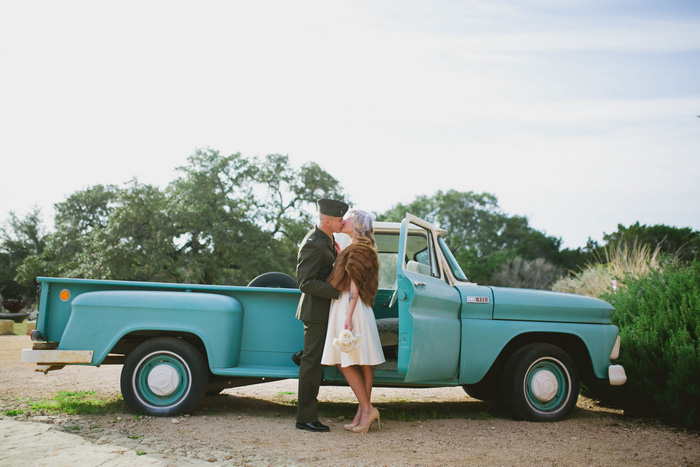 Vendors:
Ceremony venue: Chapel Dulcinea
Officiant: Sarah Reed of Let's Do It Vows
Photographer: Al Gawlik Photography
Rings: Garwood's Jewelers
Reception (kind of): Chez Nous