Indiana natives, Alex and Delaney decided to leave family tensions behind and run off to Ireland, where the bride has family roots, to say their 'I do's.' With only the groom's parents and two photographers from Pure Purple Studios in attendance, the couple chose to forgo the formalities of a traditional wedding in favor of a lighthearted countryside ceremony full of laughter and tears, followed by pints of Guinness at the Smuggler's Creek Inn.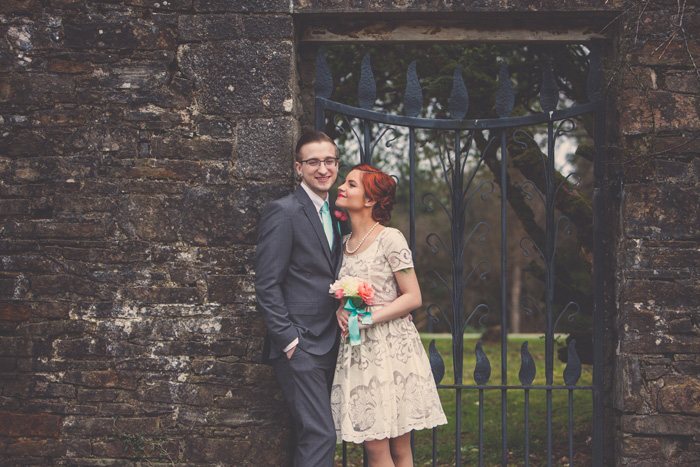 Delaney, 19 & Alex, 21
County Donegal, Ireland
Wedding Date: April 4, 2014
Number of Guests: 4
Wedding Cost: Approximately $1,500, not including airfare and accommodations.
Wedding Ceremony Location: Salthill Gardens, Mountcharles, Co. Donegal, Ireland
Wedding Reception Location: The Smuggler's Creek Inn, Rossnowlagh, Co. Donegal, Ireland. The food was great, and the views were beautiful. Although this is where we ate after the wedding, we do plan on having a wedding reception this summer. We'll be renting a lake house in our hometown of South Bend, Indiana and inviting friends and family.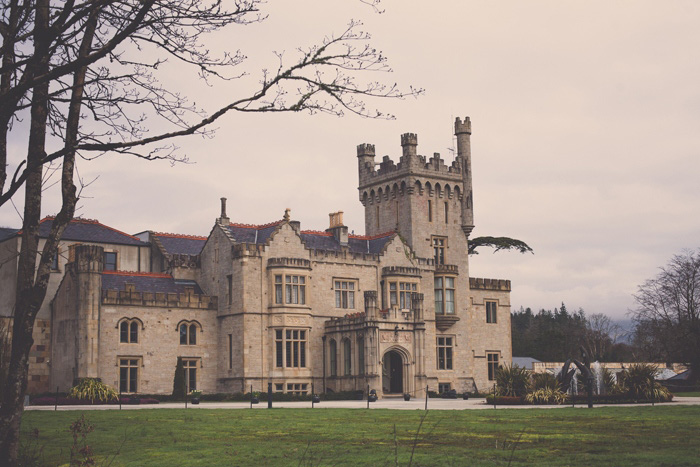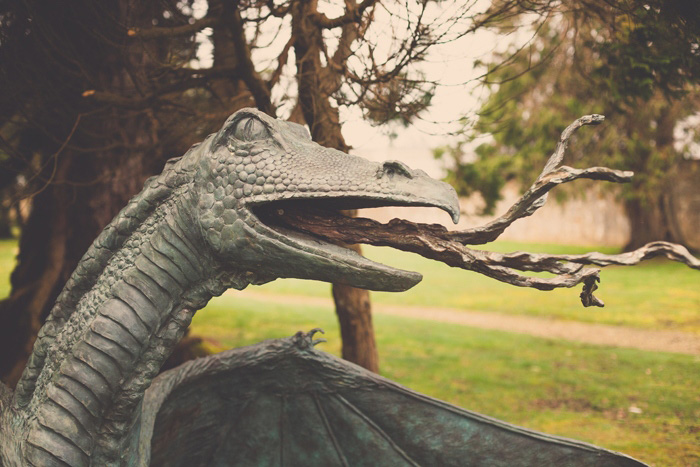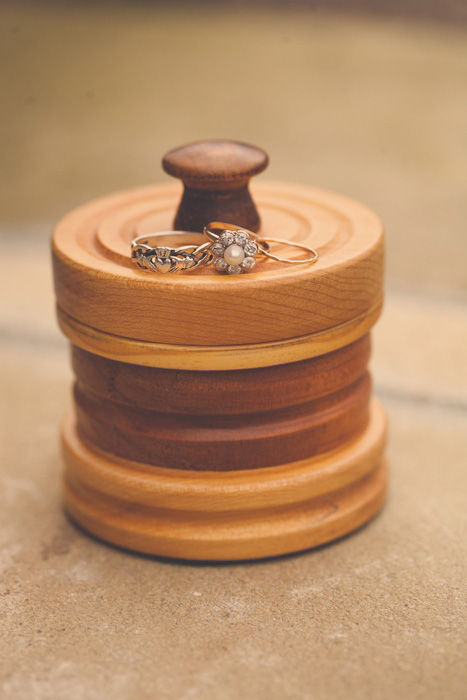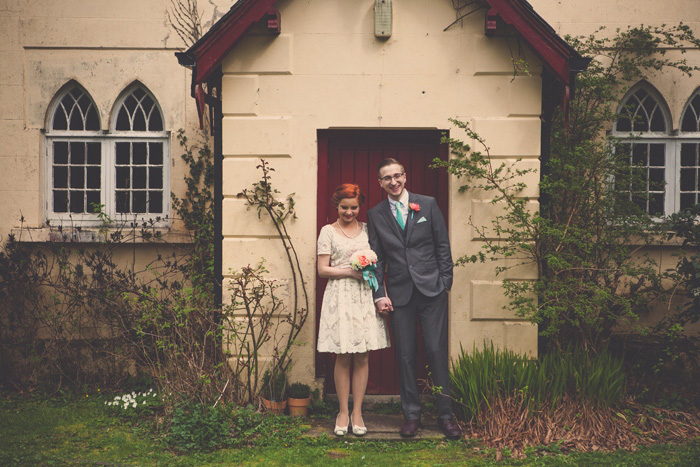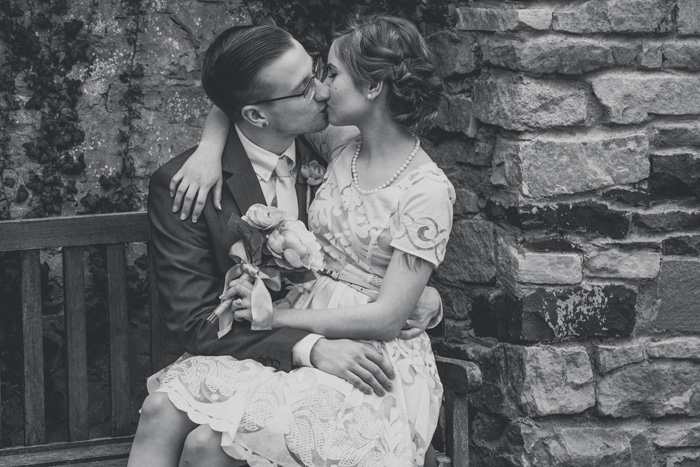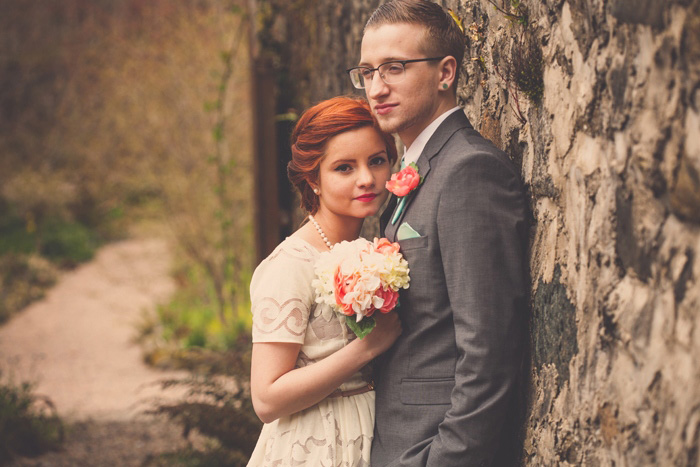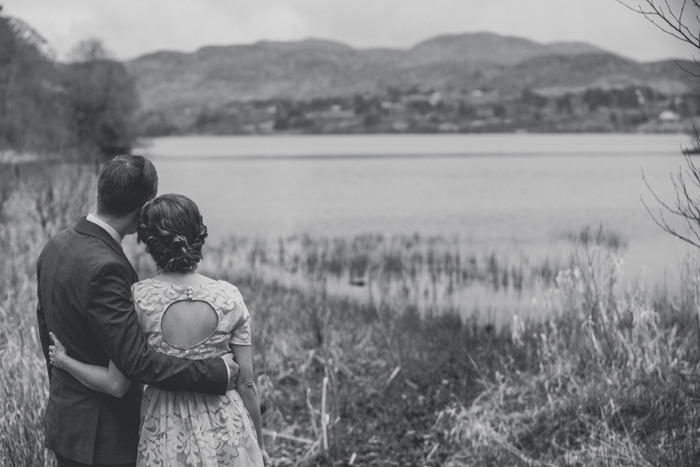 Why did you have an intimate wedding?
Delaney's mom and dad got divorced several years ago, and there's still a lot of tension between them. The stress of having them together at the wedding was too much to deal with. Delaney has Irish roots, and we both wanted to travel to Ireland, so we thought it would be a good opportunity. It was nice not having a lot of people to please, and instead focusing on ourselves.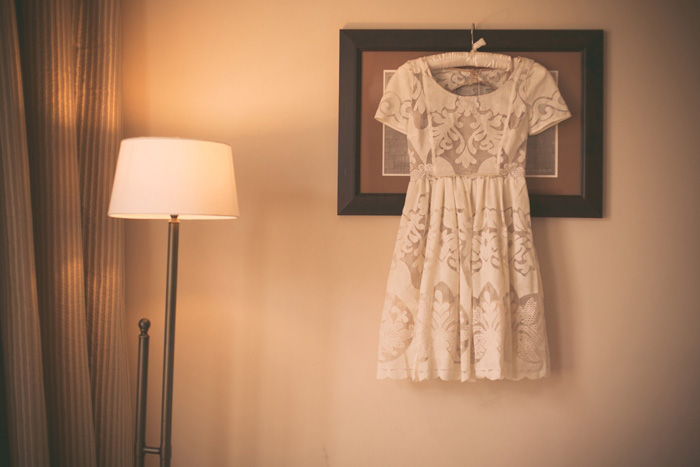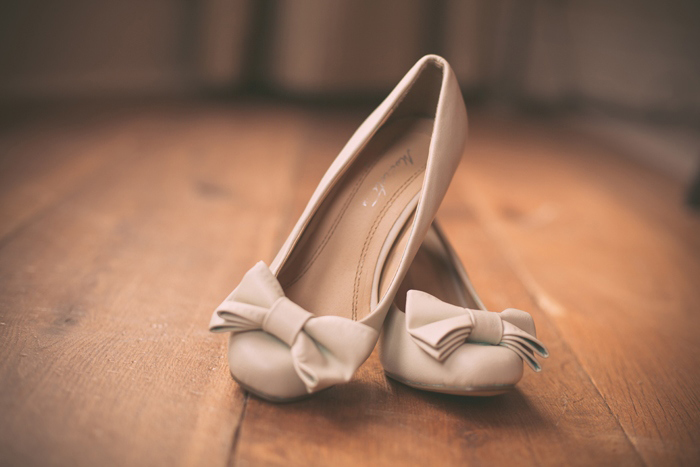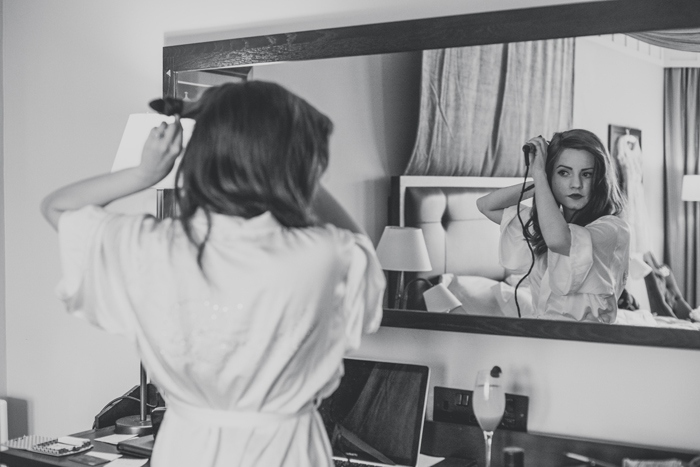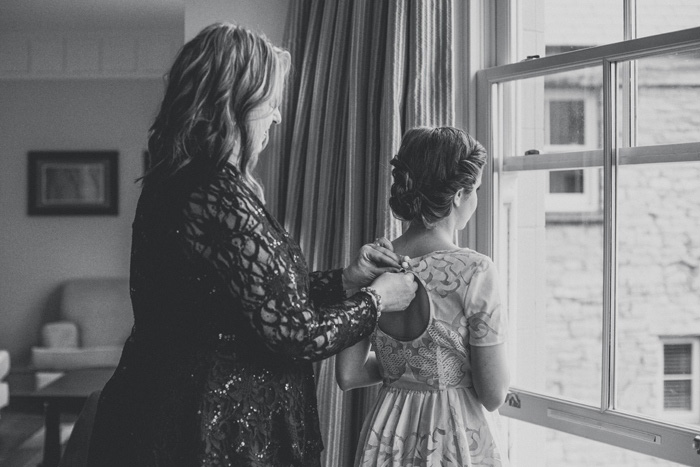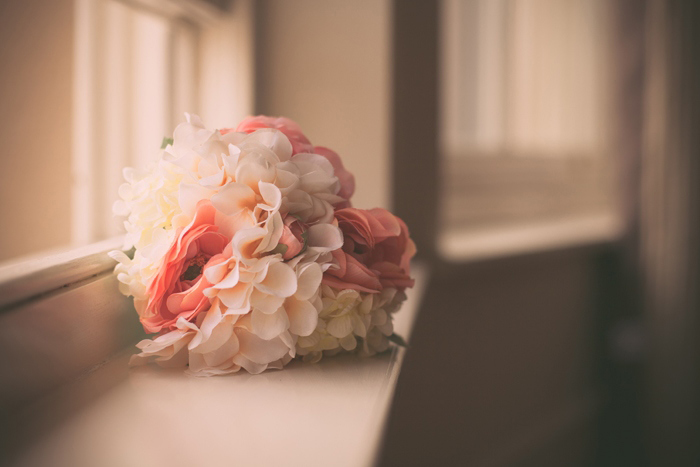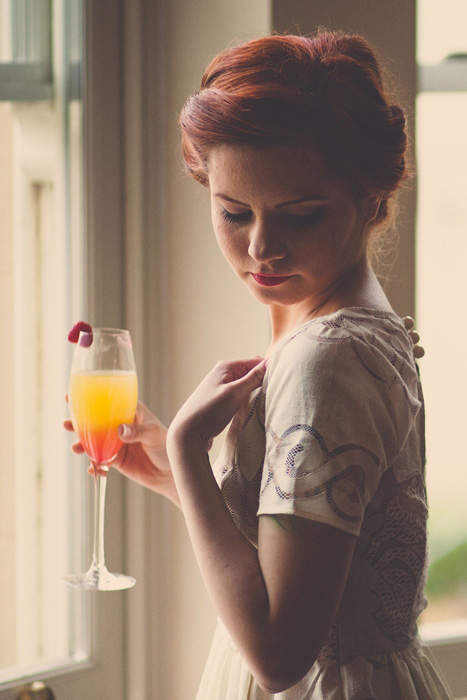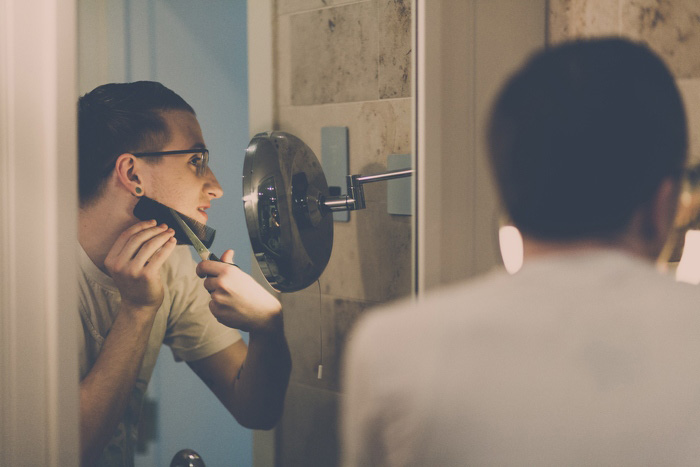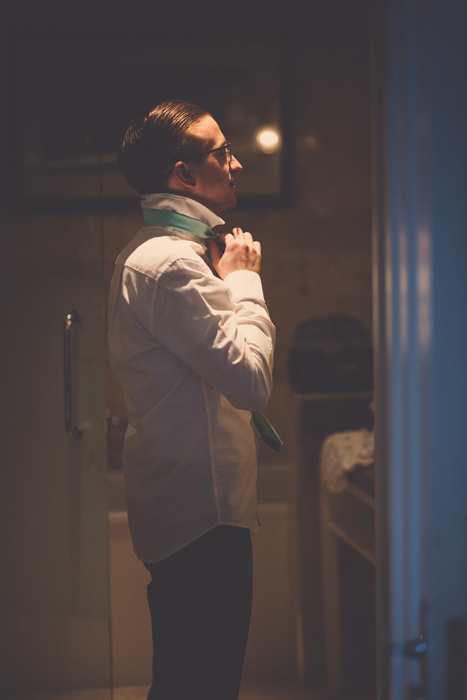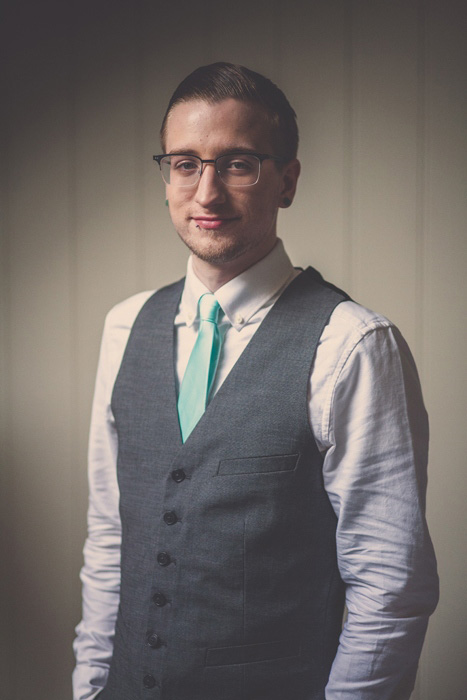 What are some the challenges that you faced planning an intimate wedding? 
Hurting our family and friend's feelings, knowing that they wouldn't be able to go. Not knowing anything about where to eat, take pictures, or have the ceremony was also a challenge, but luckily, we had Connor and Nicky at Pure Purple Studios to help us with that. Also, we thought it might be awkward since it was just us and Alex's parents, but it wasn't at all.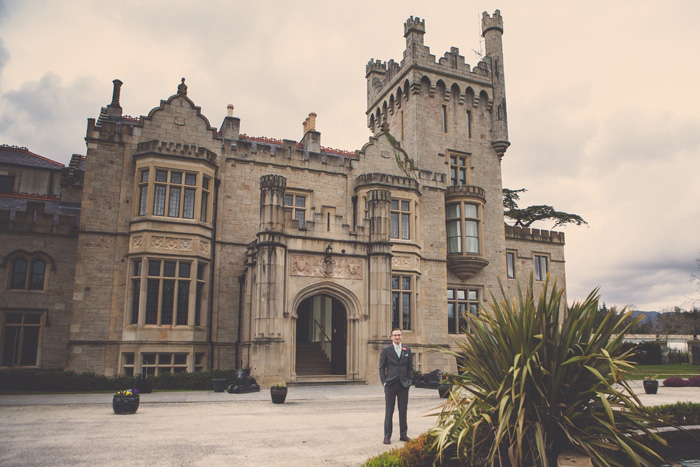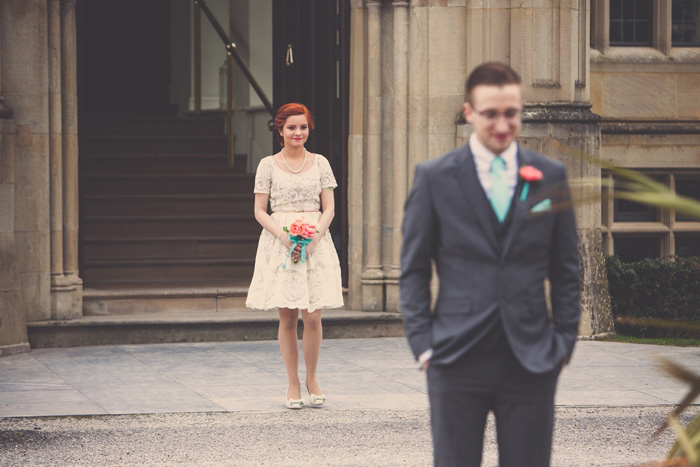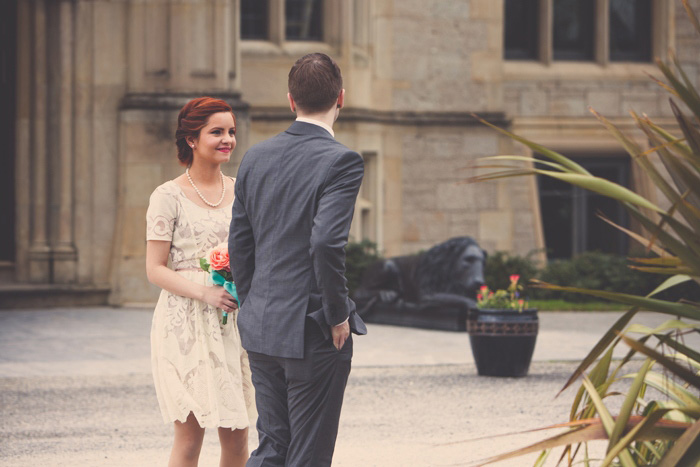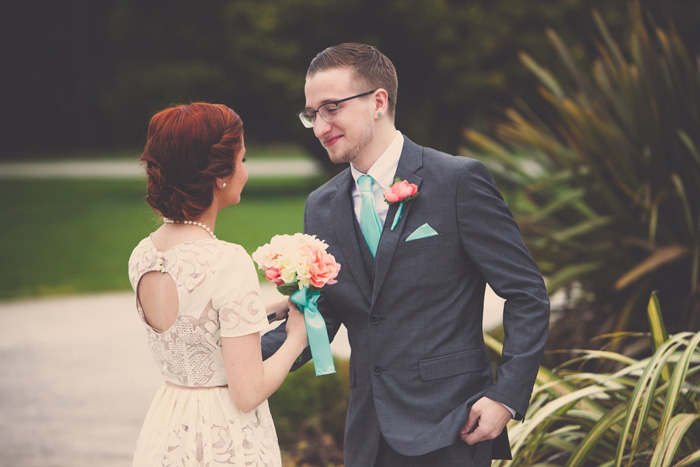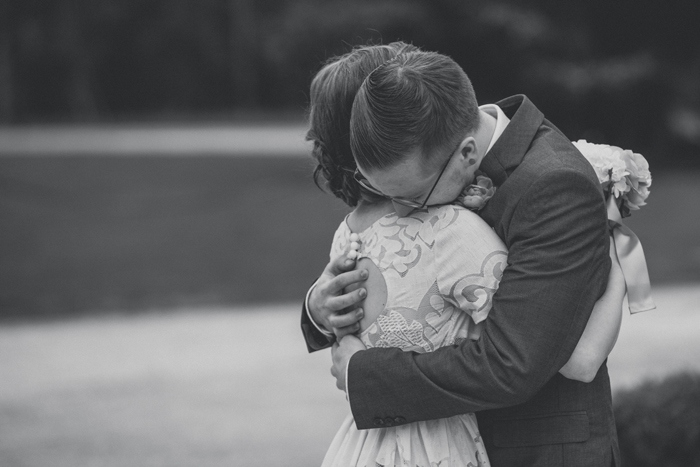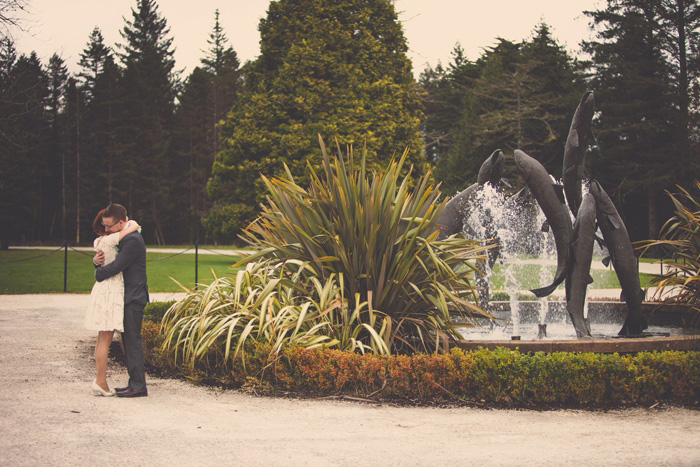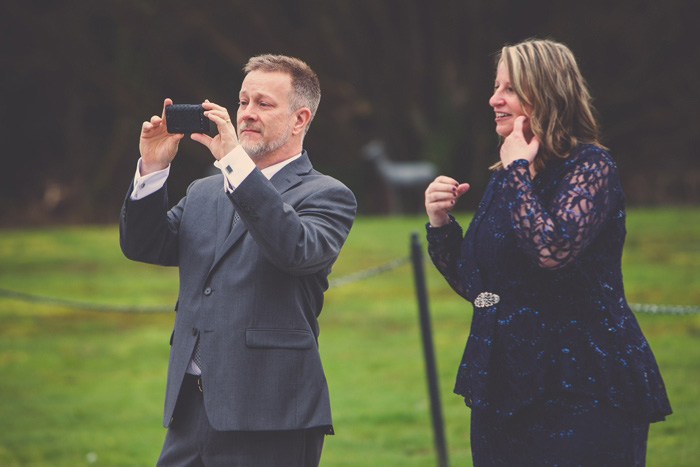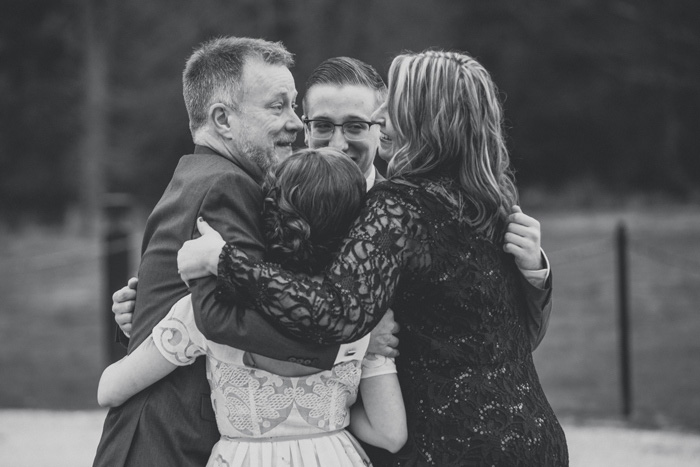 Was it difficult to pare down the guest list? 
We didn't really pare down the guest list – we extended invitations to all of our family, even though we knew that no one would be able to make it. It's a lot to ask of them on such short notice; to spend that much money and take the time away from work, but we still wanted them to know we were thinking of them.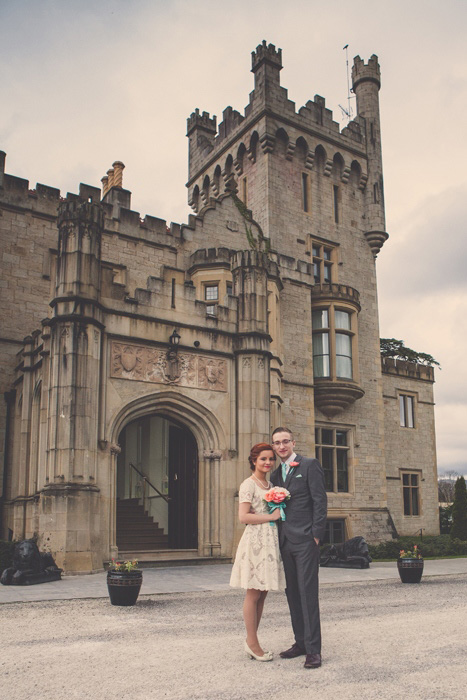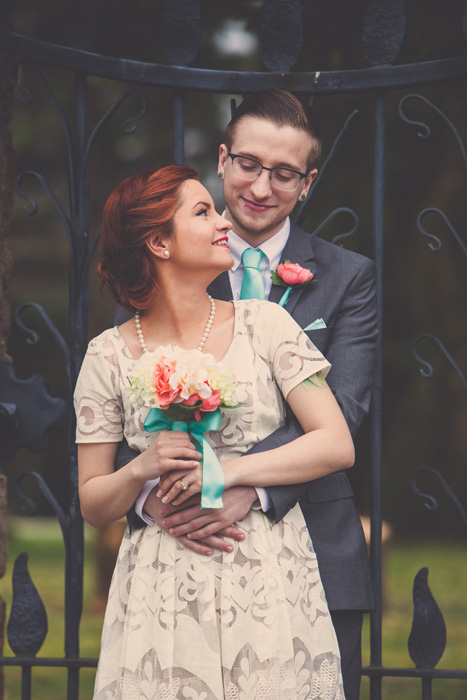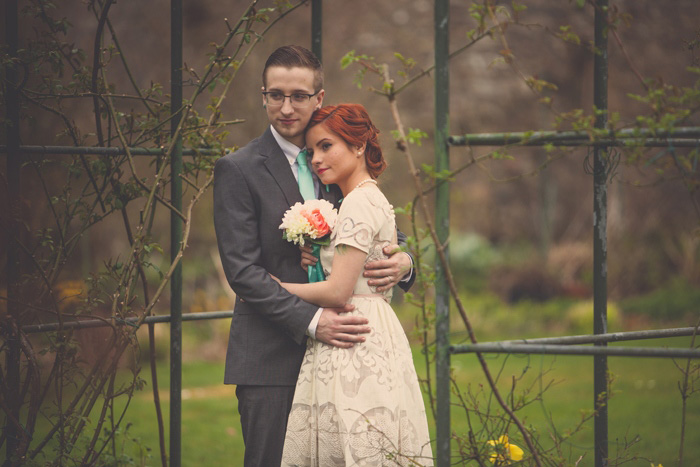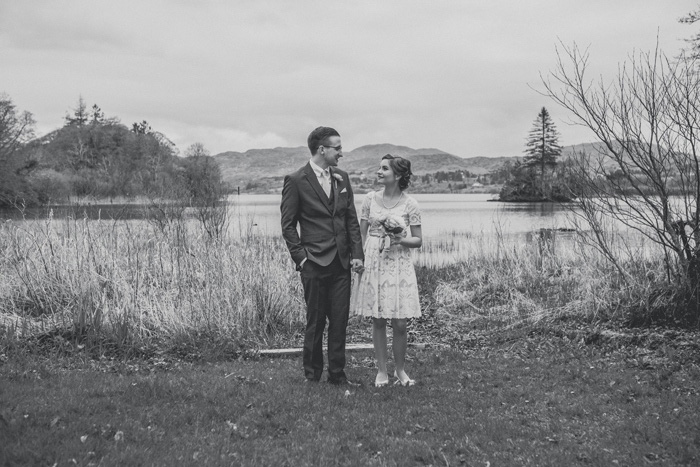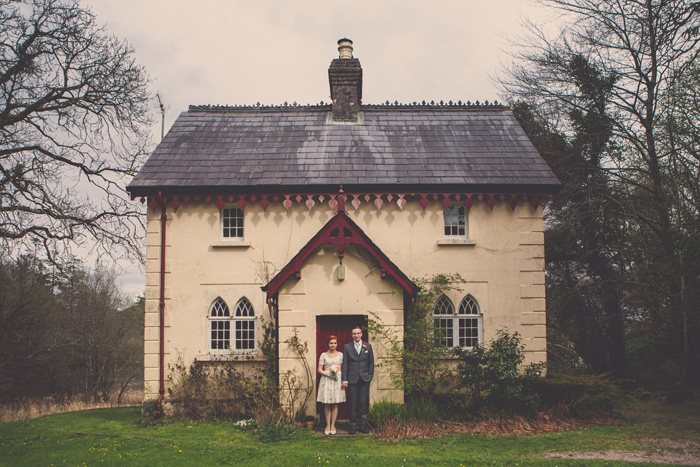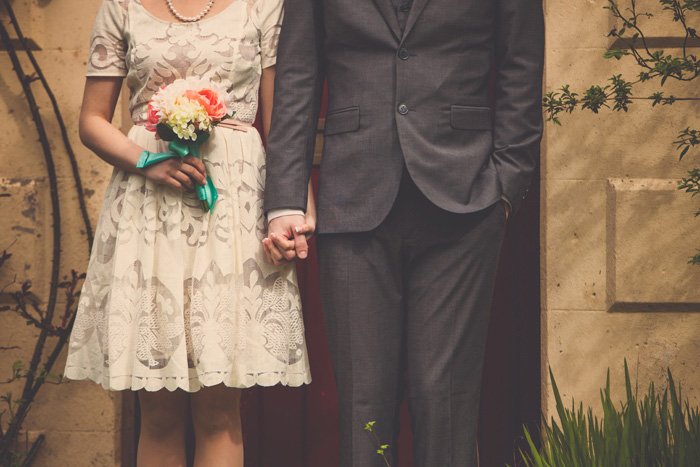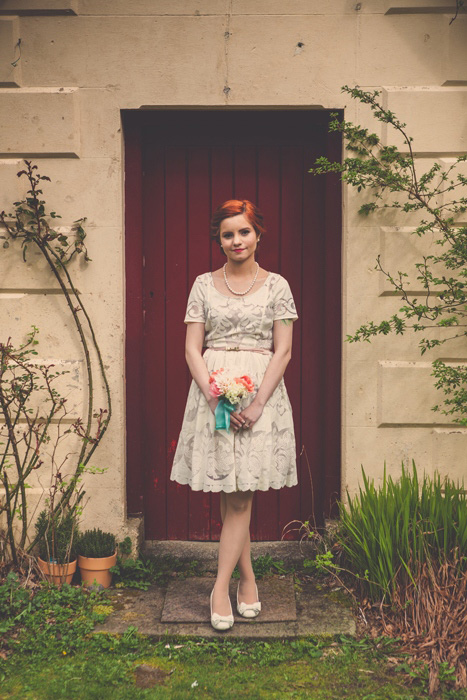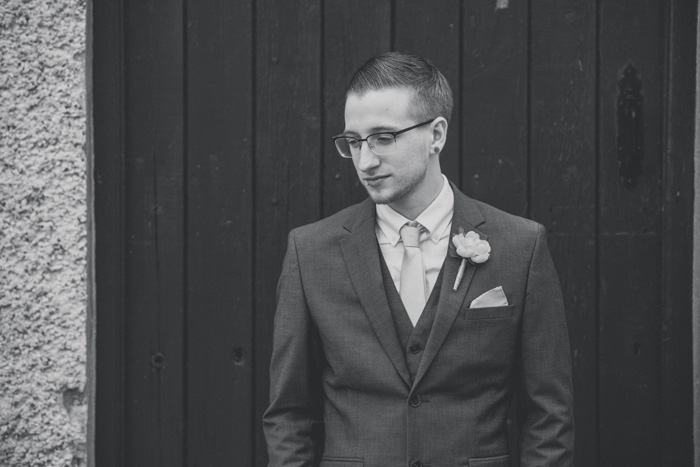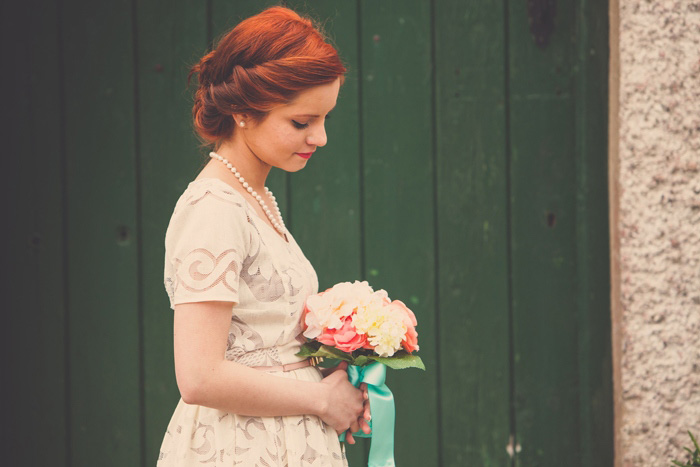 Did you have any 'issues' with the small guest list from friends and family? If so, how did you address them? 
Of course, we invited both of Delaney's parents. If they had come it would have been even more awkward and stressful due to the small guest list. In the end, neither could make the trip. It was bittersweet, but somewhat of a relief.  Also, some of Delaney's best friends seemed resentful that they couldn't go and be the bridesmaids they had always imagined.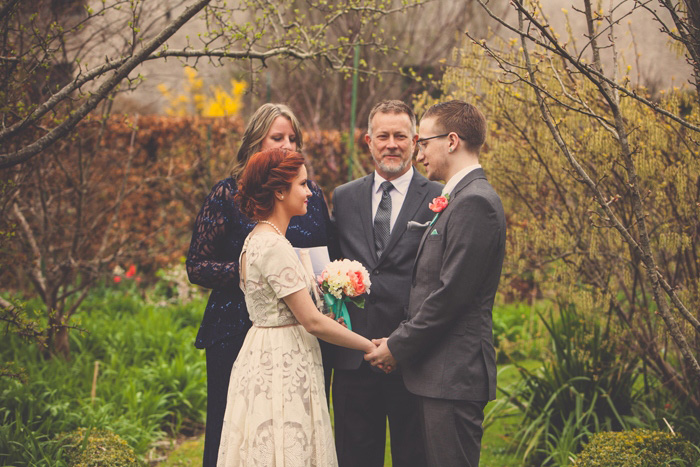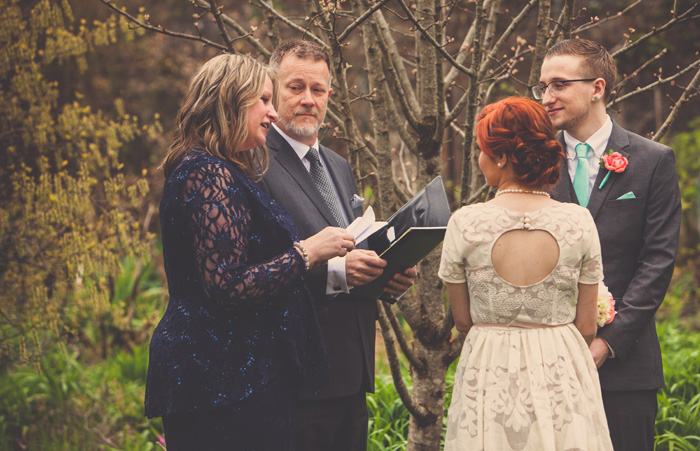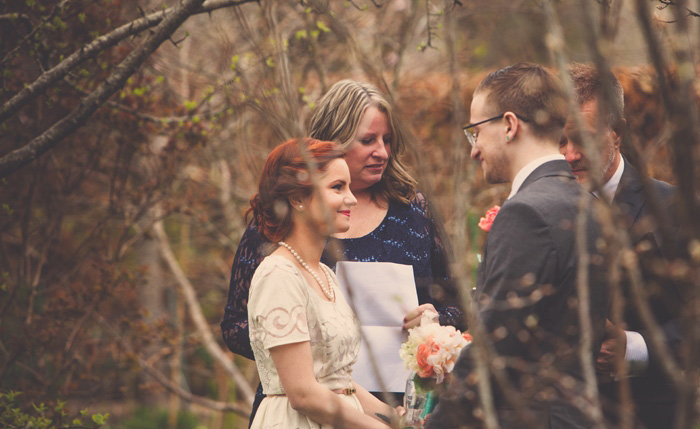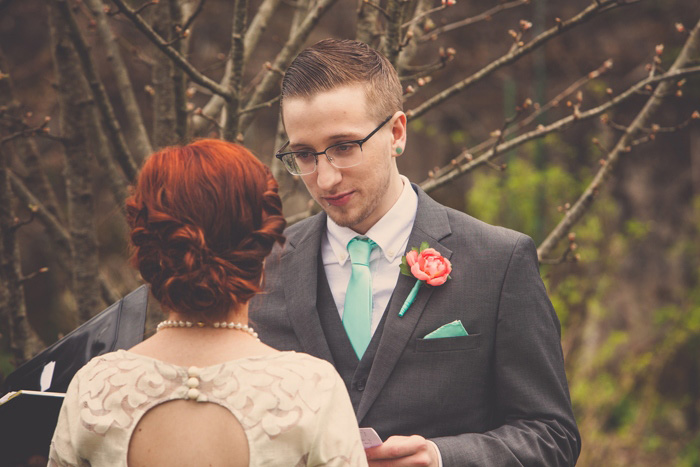 What were the highlights of the ceremony? 
The emotion. I know I (Alex) didn't expect to tear up as much as I did. The vows made us go from laughing to crying to smiling in a matter of minutes. The words of support from my parents moved us to tears. Hearing my dad choke up when he was telling us how proud he was. Putting on the ring and thinking, 'Wow, it's official'. Oh, and of course when Delaney realized we left the rings in the car and we had to stop mid-ceremony to go grab them. It made for a good laugh and made for a less tense ceremony.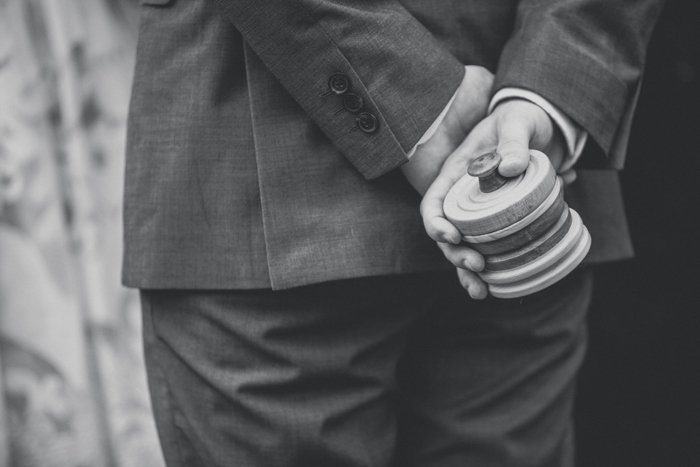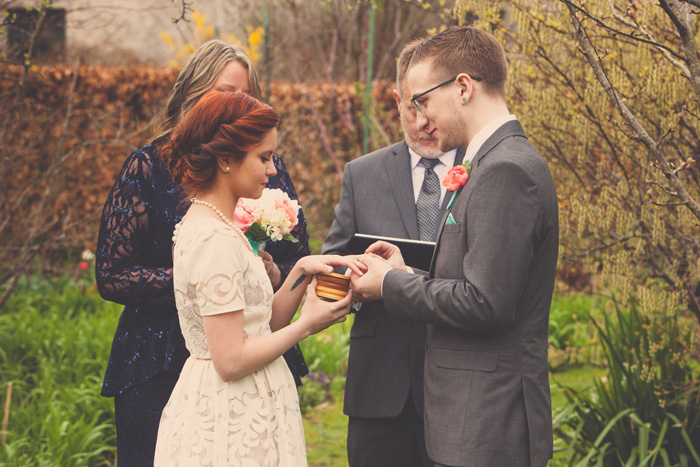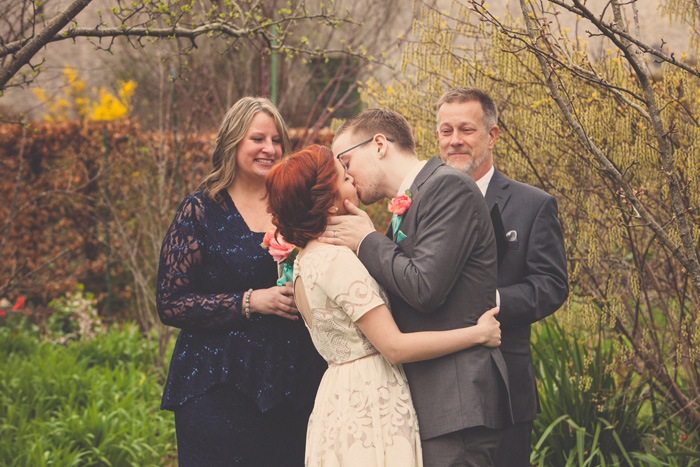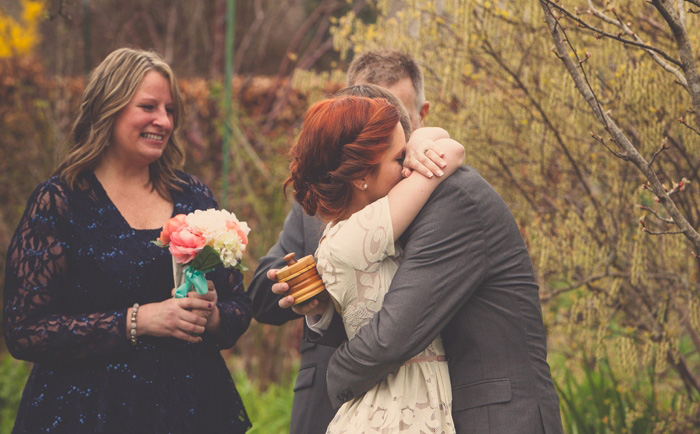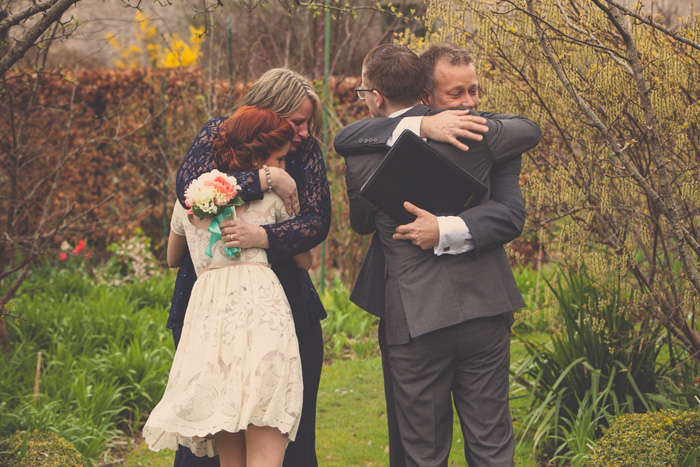 What were the highlights of the reception? 
Getting to know a couple of great locals: our photographers. They had great stories and it was delightful to drink a pint of Guinness and chat.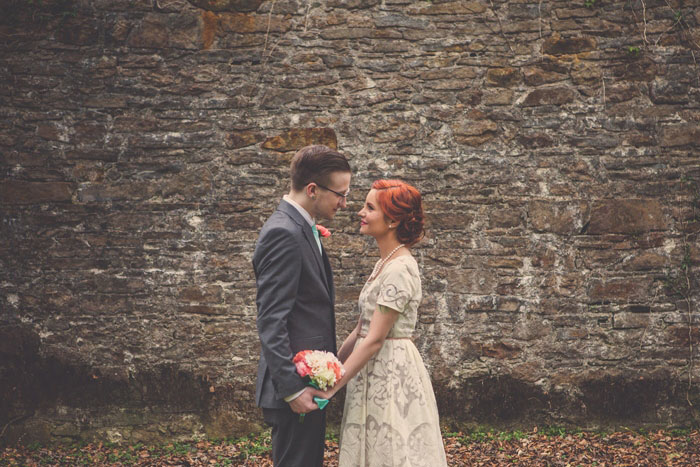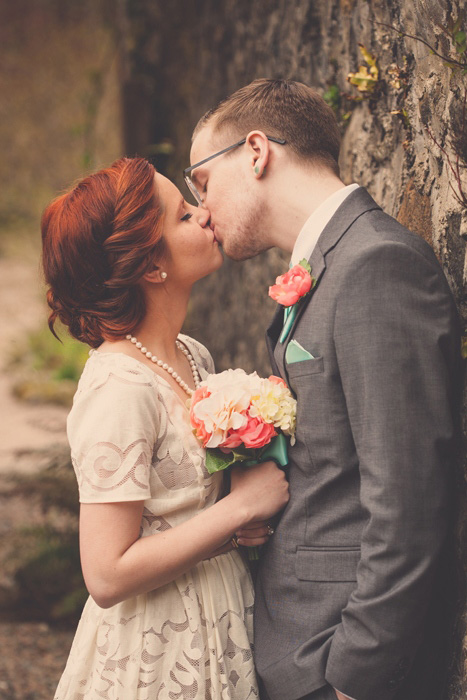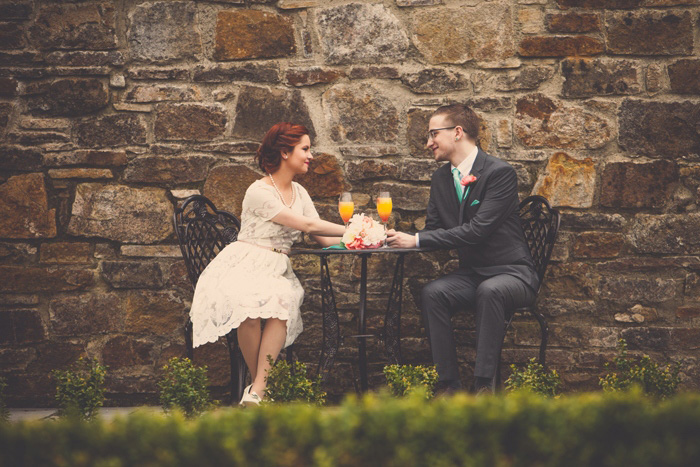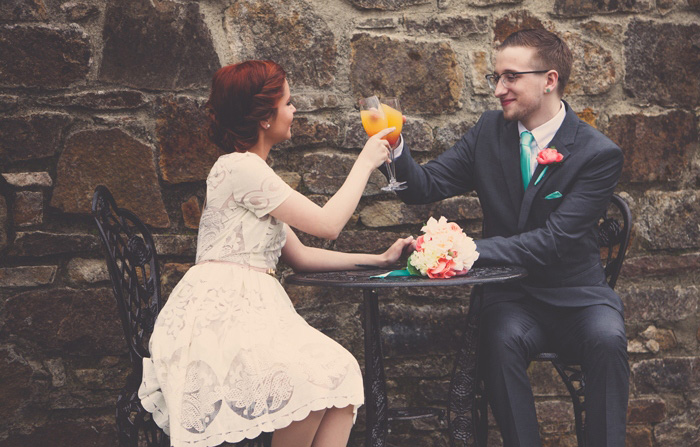 What was the best thing about having an intimate wedding? 
Not having to be so serious all the time. Most ceremonies are very formal and scripted. Ours was full of laughter, which made for a much more genuine ceremony. Although we were working on what we were going to say the night before, it never felt cheesy or like we were just reading words from a page. While it was very informal, we never felt like it was a joke.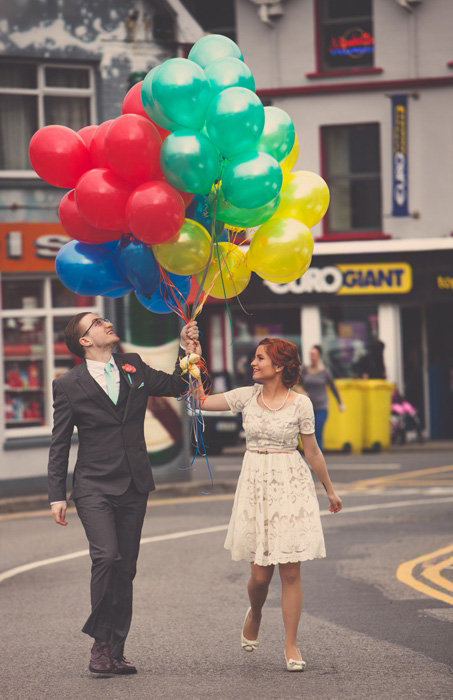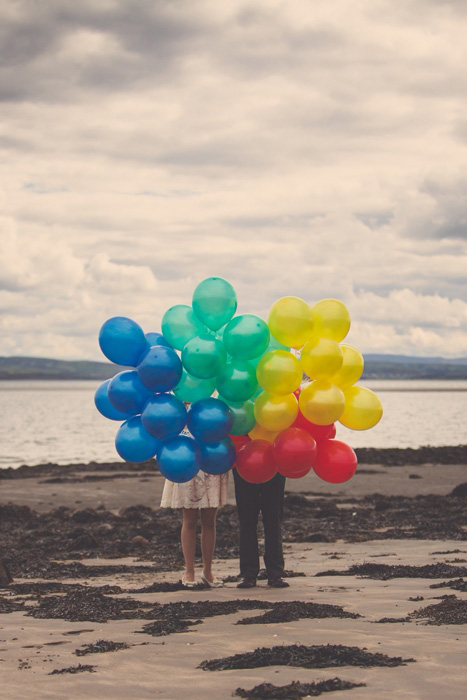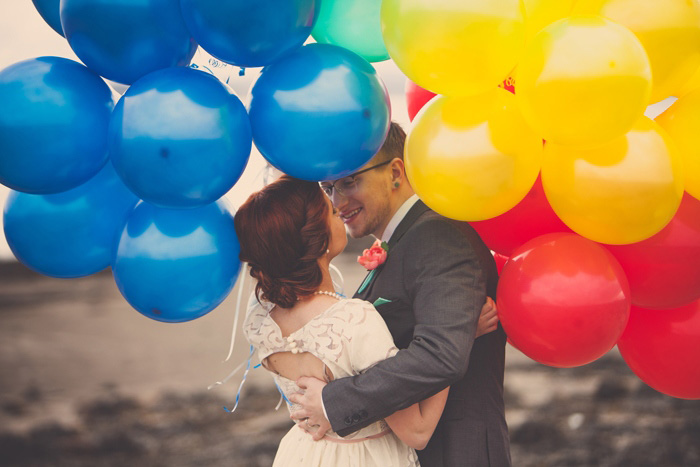 What advice do you have for couples who are considering an intimate wedding?
Make time for friends and family, either before or after the ceremony. Remember that this day is about you and your spouse, so keep it lighthearted and full of love. Don't stress about planning every little thing; sometimes the unplanned quirks of the day can make for a memorable experience.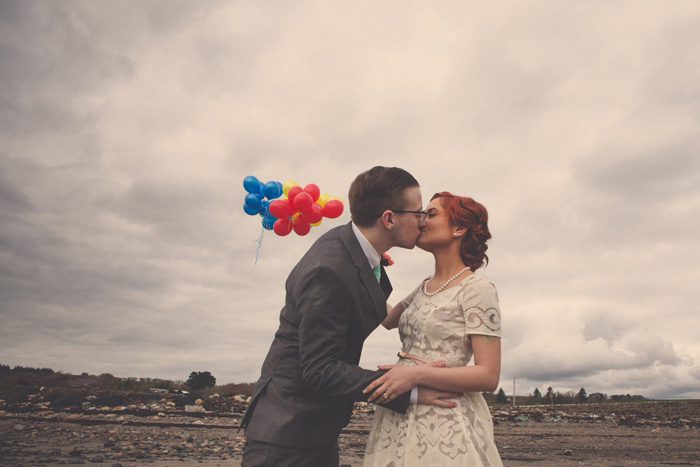 Vendors:
Photography: Pure Purple Studios
Wedding Ceremony Venue: Salthill Gardens Mountcharles
Wedding Reception Venue: The Smuggers Creek, Rossnowlagh