We don't know about you, but we're ready to celebrate! If you're planning to get festive tonight, we've put together 5 New Year's Eve color palettes that are full of metallic shine. It's not a party without a little sparkle, now is it?
Black, white, and gold – a classy and sassy New Year's Eve palette if we ever saw one.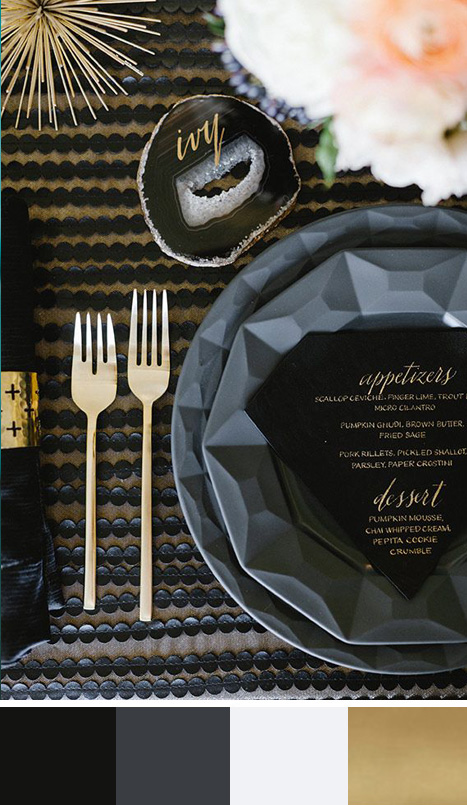 If you like your New Year's party with a little more spunk, this palette ups the fun quotient with bright hits of pink and turquoise to go along with that gold shimmer.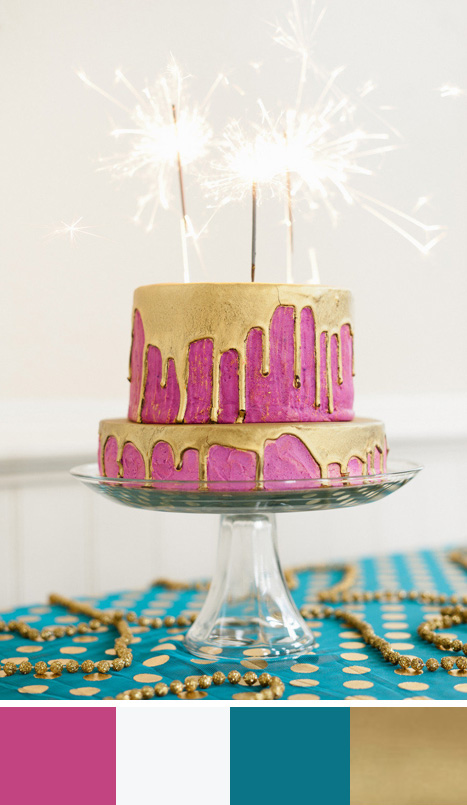 If you prefer your sparkle in the form of silver, this icy cool white and grey palette gets the pretty in pink treatment making it an oh so chic option for your New Year's eve bash.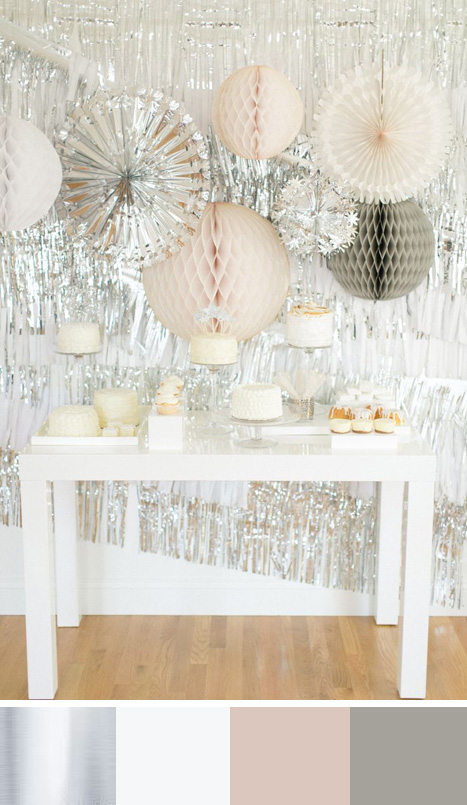 For something a little different, we love this combination of navy and pale aqua paired with silver.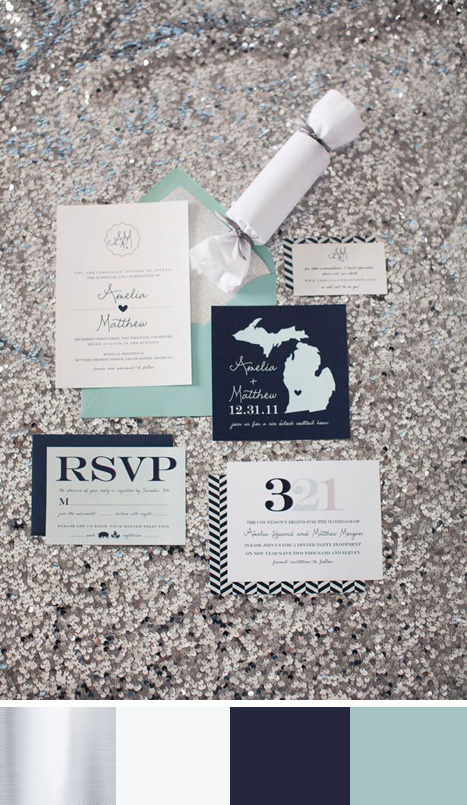 If you can't rock silver and gold on New Year's eve, when can you? On top of all that extra sparkle, this palette gets the royal touch with the addition of a rich purple hue.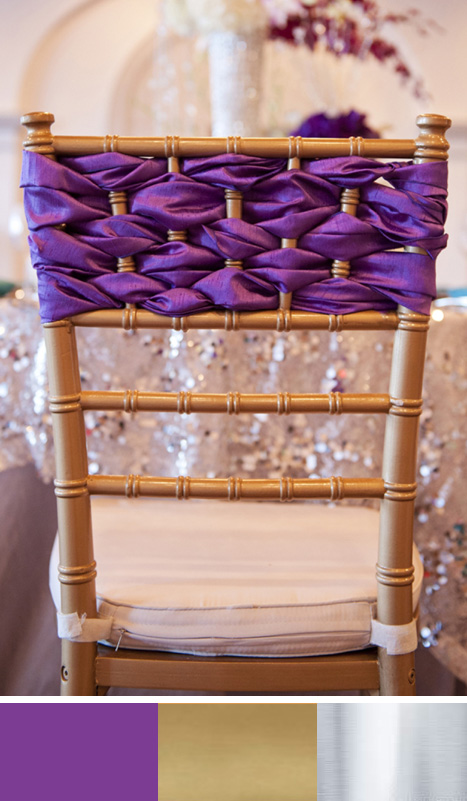 Photo one: 100layercake.com; Photo two: stylemepretty.com; Photo three: stylemepretty.com; Photo four: lemonandlavblog.com; Photo five: theeverylastdetail.com