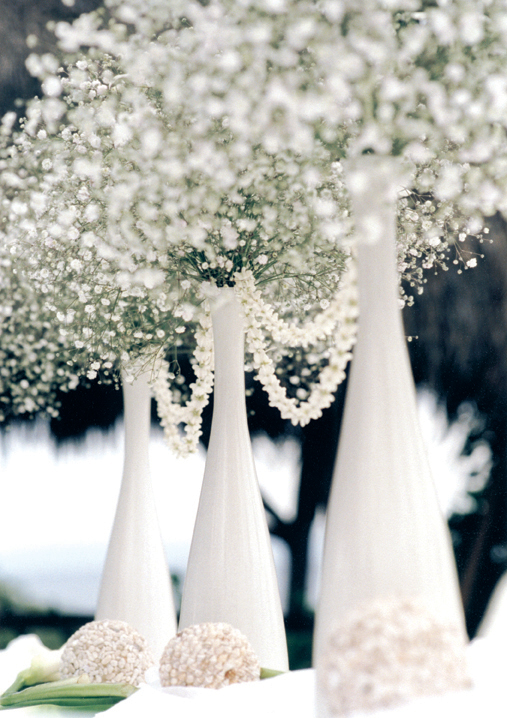 I have only recently discovered the baby's breath bouquet, and I love what I see!
When it's come to wedding flowers, baby's breath might just be the new carnation. Like carnations, baby's breath is not exactly glamorous. In fact, it has a reputation for being a cheapo filler flower. But en masse – wonderful!
To me, a bouquet of baby's breath reminds me of gentle snowflakes or delicate lace. Perfect for a wedding!
If you'd like to learn how make a baby's breath bouquet, check out this tutorial over at Real Simple.
Meantime, feast your eyes on these lovely creations!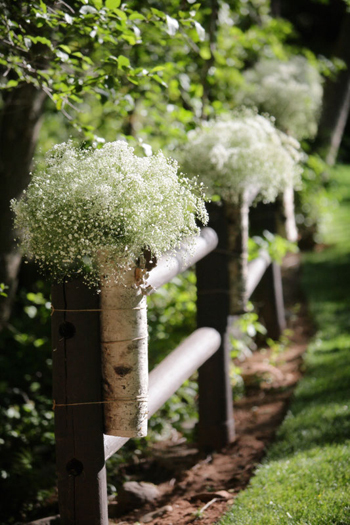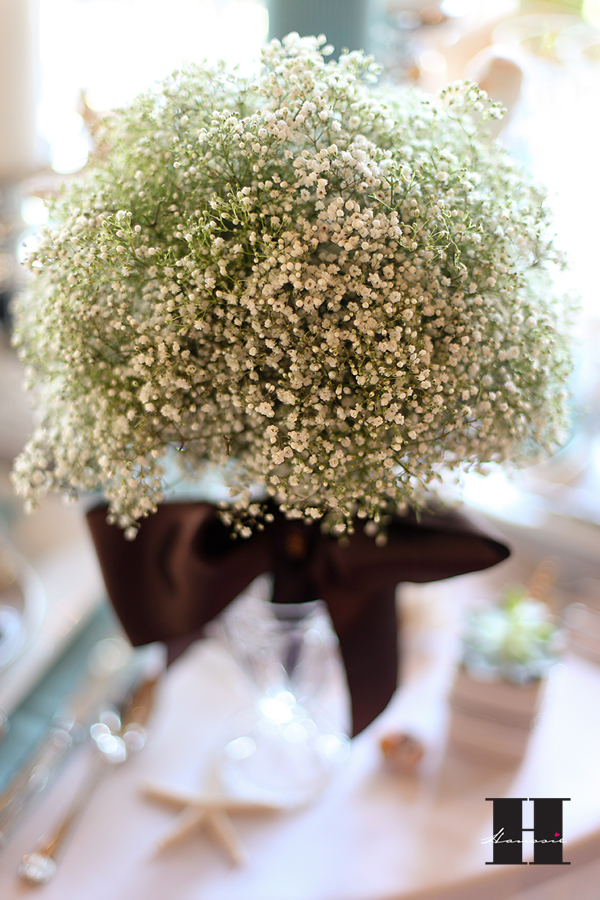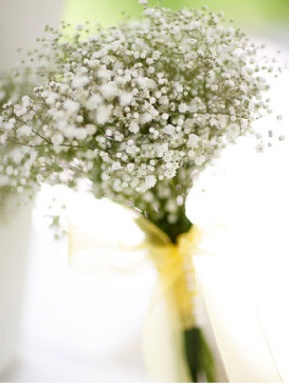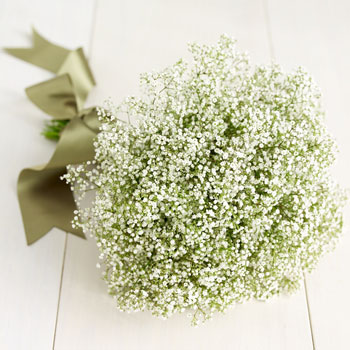 Photo One:Pacific Weddings Photo Two: Megan Hobson; Photo Three: Hanssie Trainor; Photo Four: The Sweetest Occasion; Photo Five: Real Simple