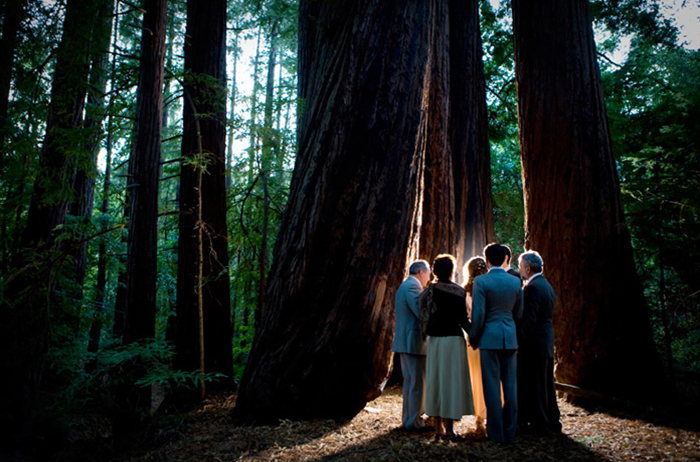 Rachel, 29 & Sky, 30
Big Sur, CA
Wedding Date: Nov 29, 2009 (the couple has the dates tattooed on their ring fingers to go underneath their wedding rings.)
Number of Guests: 5 – both their parents and the bride's brother
Wedding Cost: $3,300 (That included accommodations for the weekend for all the guests, including bride and groom, the dinner post ceremony, the wedding officiant  and the photographer.) The actual cost of the ceremony was a $5 entrance fee into the park plus the photographer and officiant, who together totaled about  $925. Groom's suit was $400 from Zara and bride's dress was a 1930's vintage gown for $100).
Wedding Ceremony Location: Pfeiffer Beach State Park
Wedding Reception Location: Deetjen's Inn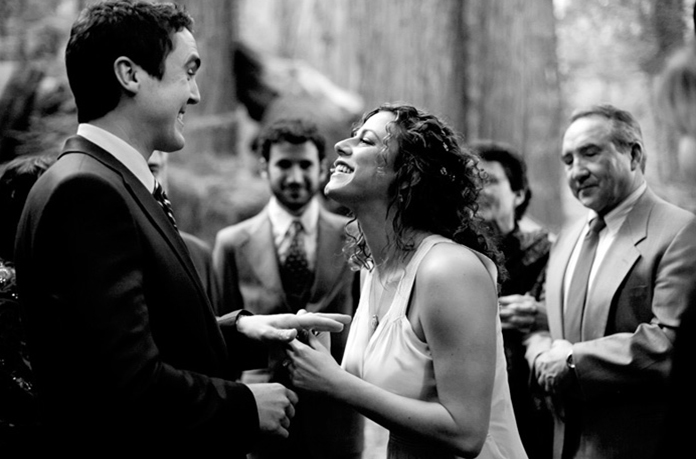 Why did you have an intimate wedding?
Both my husband and I feel that big weddings are very wasteful. We'd much rather our parents use that money toward the down payment of our house, or save it for retirement. Almost every woman I've spoken to who had a big wedding said if they could go back, they would do what Sky and I did. It seems weddings have turned somewhat into a "keeping up with the Joneses" competition and people are spending thousands of dollars to compete. Also, we have a lot of friends and family, having to limit the amount of guests so we could have a smaller wedding would've been too difficult and I'm afraid would have offended people. While I still got some flack for not including friends and family, because we kept it just immediate family, we really didn't offend anyone in particular. We are planning on having small celebrations with friends and family throughout the year.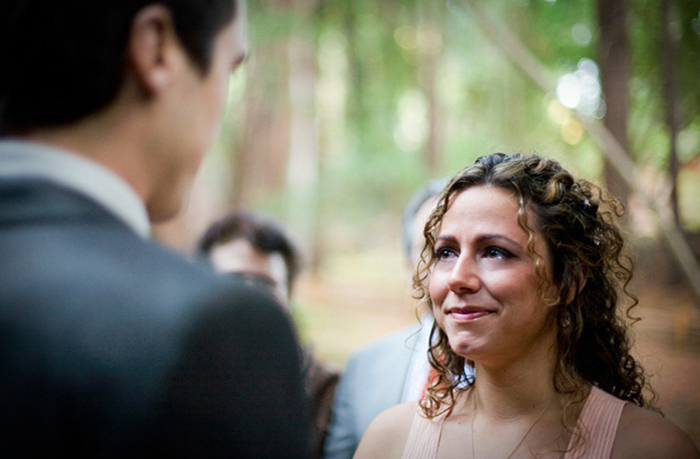 What are some the challenges that you faced planning an intimate wedding?
Everyone else's opinions. That was really the only issue that we had, and considering that as I write this it's only been two weeks since the wedding, I am still hearing it from people. We're trying to remedy this situation by having small gatherings in our respective states to celebrate our union throughout the year. Also, its somewhat difficult mixing the in-laws for an entire weekend trip. We are very lucky our in-laws get along!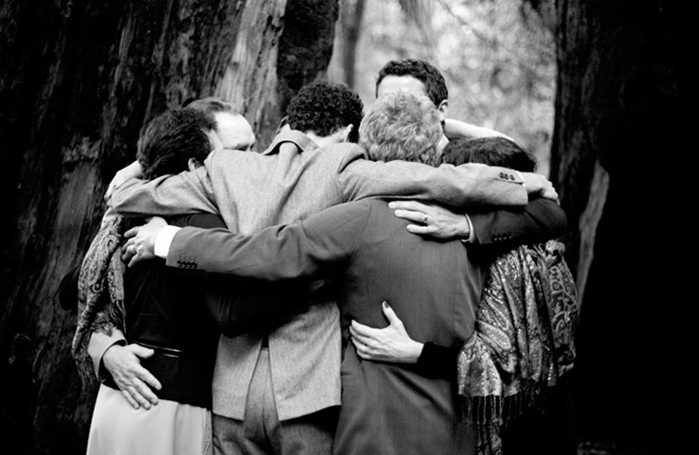 Was it difficult to pare down the guest list?
Not at all – immediate family only. My husband and I really just wanted to go to Las Vegas and elope but our parents really wanted to be there so we figured hey, they gave us life, the least we could do is include them on our wedding day!! Haha…my brother is the lucky bastard who was there by default. 😉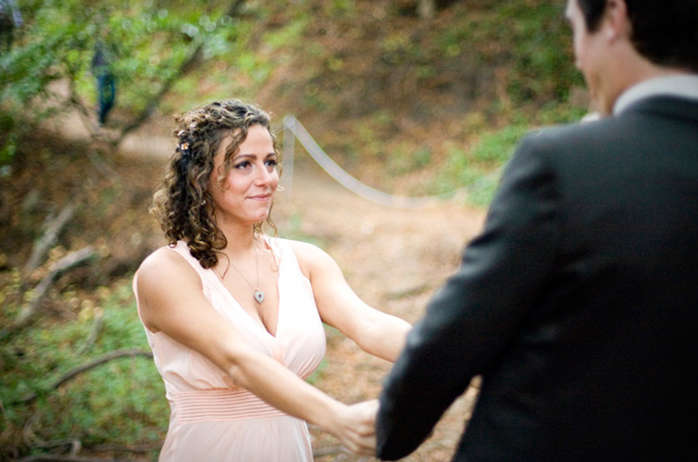 Did you have any 'issues' with the small guest list from friends and family? If so, how did you address them?
It's impossible to please everyone. People are still expecting a party to celebrate. This shouldn't be too difficult of a task. The problem is we live in different states from our parents. We have family and friends scattered around the country. Also, my mom has cancer so she isn't exactly up to party planning right now – we plan to send out wedding announcements and might include a registry. We will most likely have a gathering in Colorado (where my husband is from), something small in Miami (where I'm from) with my mom's side of the family and our friends. We will ALSO be having a "family weekend" for my dad's side of the family from NY. These gatherings have been suggested by our parents, and are in response to our extended family and friends wanting to be a part of the celebration.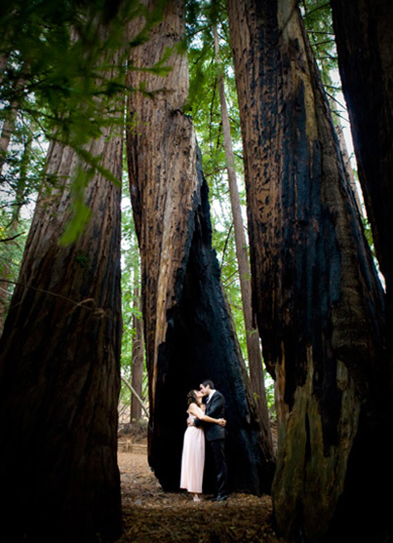 What were the highlights of the ceremony?
It's so hard to choose just one!! I'd have to say the setting and the intimacy. It was amazing to have just our family with us. The forest was absolutely beautiful, and perfect!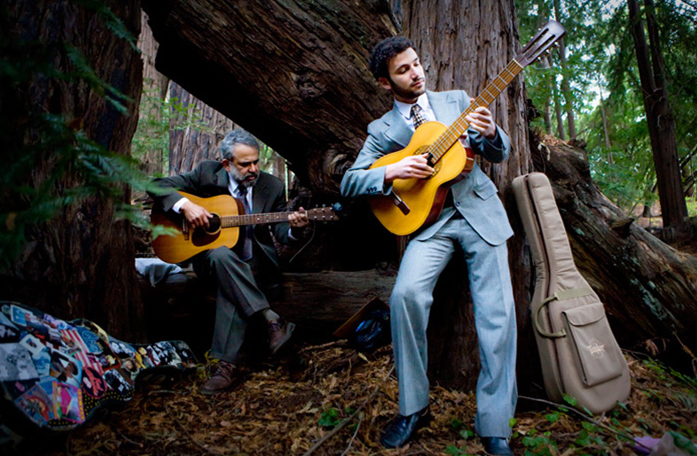 What were the highlights of the reception?
The restaurant was very accommodating. Deetjen's is absolutely lovely and full of charm. My girlfriends back in Miami surprised us with a bottle of champagne at our dinner table that they ordered via phone when I told them where we would be dining. Deetjen's prepared us with our own separate room. It was beautiful!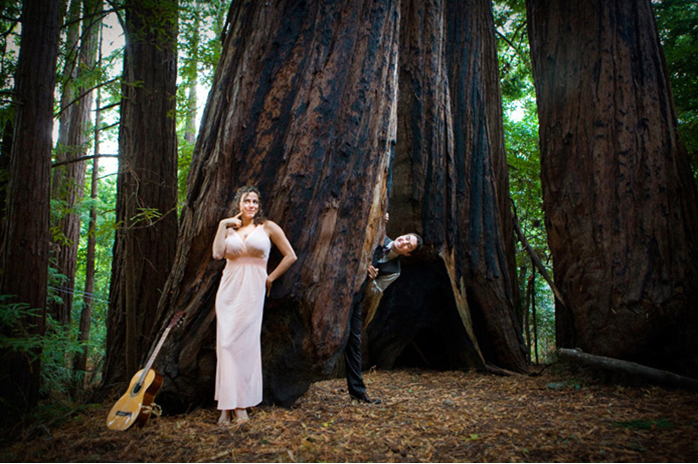 What was the best thing about having an intimate wedding?
Obviously the money saved, the lack of stress and headaches and it was exactly what we wanted. Our love (my husband and I) is very intimate and personal. It felt great to be completely at ease and not have to worry about pleasing others. We could concentrate and revel completely in the reason we were there – our union in marriage.
What advice do you have for couples who are considering an intimate wedding?
Do it!! Enjoy your special day. Don't turn into a bridezilla!!!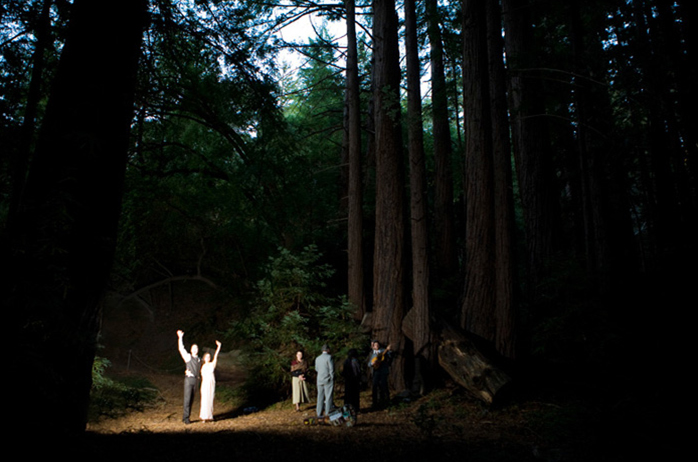 Vendors:
Ceremony Venue: Pfeiffer Beach State Park
Reception Venue: Deetjen's Inn (Amazing, says the bride.)
Photographer: Alison Yin Photography