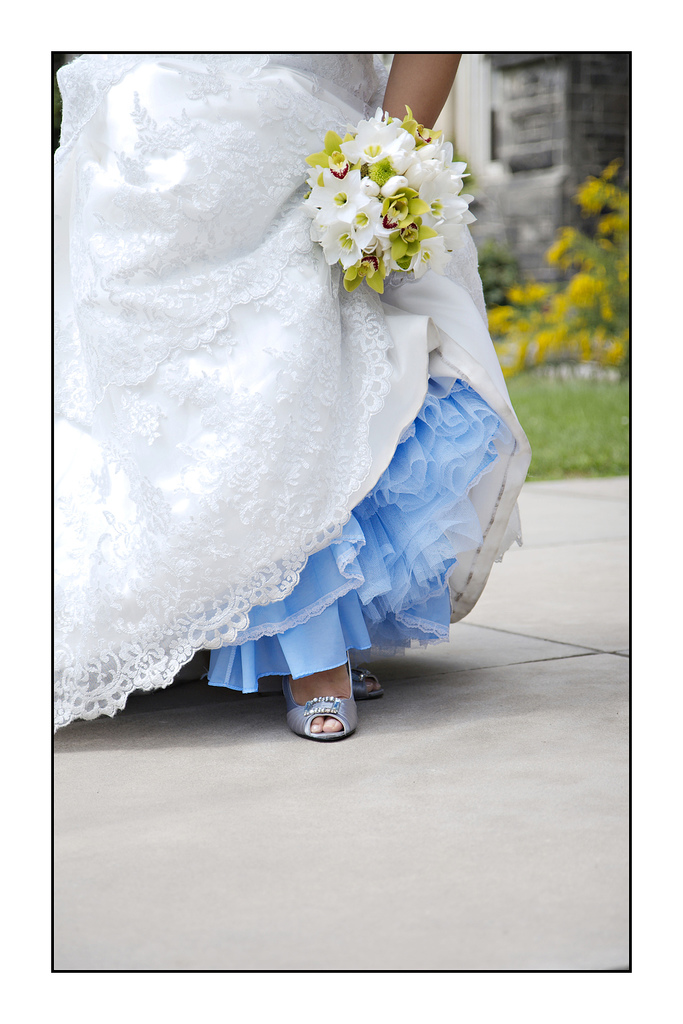 Looking for something blue for your wedding day? What about a blue crinoline?
Wanderluster over at Rambling Renovators opted for a blue crinoline. And she dyed it herself.
"All it took was a package of Rit Dye and my washing machine. I loved how it peeked out when we did our first dance," she writes.
BTW, I've written about some of Wanderluster's other great wedding ideas over here.