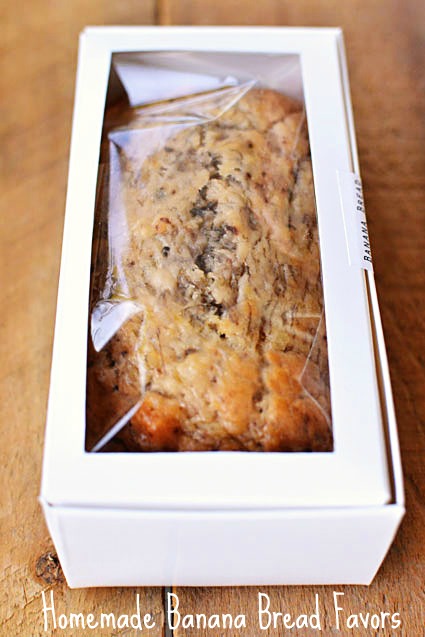 Your guests will go bananas for these banana bread mini loaf favors!
I've tried numerous banana bread recipes over the years, and this is definitely one of my favorites. It has a slew of rave reviews over at allrecipes.com (where I found it). I used 4.5? x 2.5? loaf pans for this recipe. If you double the recipe, it will make 9 mini loaves. Simply place the loaves inside 1/2 lb. candy treat boxes (5-1/2″ X 2 -3/4″ )
. Read on for instructions on how to make the cellophane window.
Ingredients for Banana Bread (Adapted from Allrecipes.com)
2 cups all-purpose flour
1 teaspoon baking soda
1/4 teaspoon salt
1/2 cup butter
3/4 cup brown sugar
2 eggs, beaten
2 1/3 cups mashed overripe bananas (about six bananas)
3/4 cup chopped walnuts (optional)

Preheat oven to 350 degrees F (175 degrees C). Lightly grease four 4.5? x 2.5? loaf pans or one 9×5 inch loaf pan.In a large bowl, combine flour, baking soda and salt. In a separate bowl, cream together butter and brown sugar.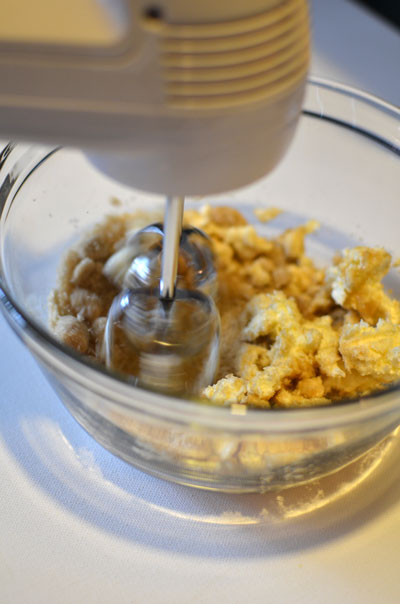 Stir in eggs, mashed bananas and walnuts until well blended. Stir banana mixture into flour mixture; stir just to moisten.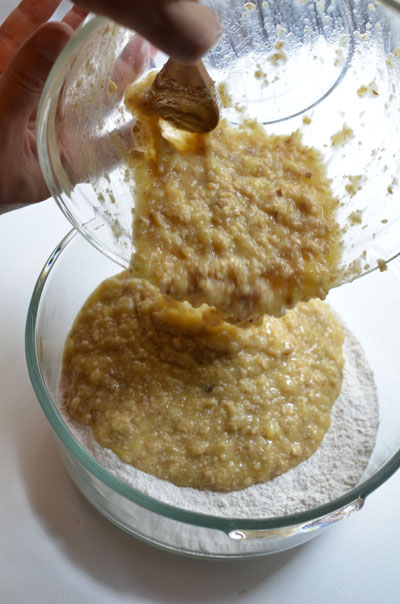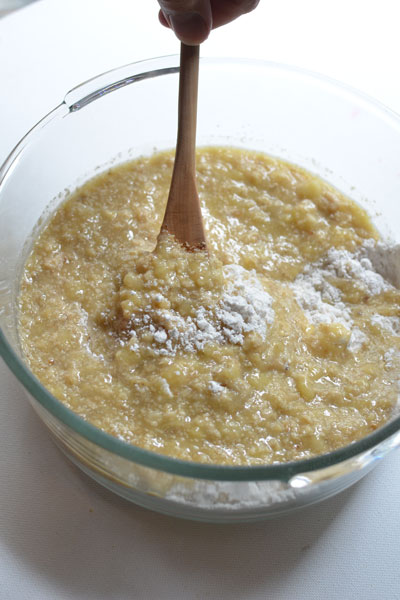 Pour batter into loaf pans.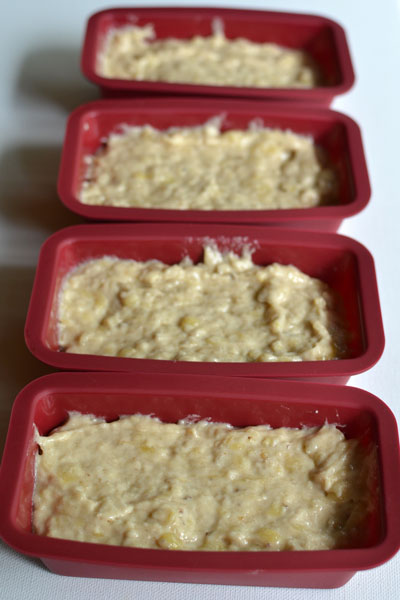 Bake in preheated oven for 30 minutes ( 60 to 65 minutes if using large loaf pan) or until a toothpick inserted into center of the loaf comes out clean. Let bread cool in pan for 10 minutes, then turn out onto a wire rack.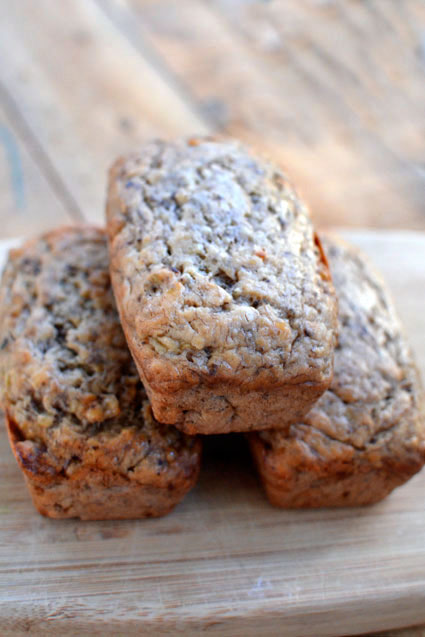 Meantime, get out the xacto knife. Cut a 12 cm x 5 cm rectangle out of top of 1/2 lb. candy treat boxes (5-1/2″ X 2 -3/4″ )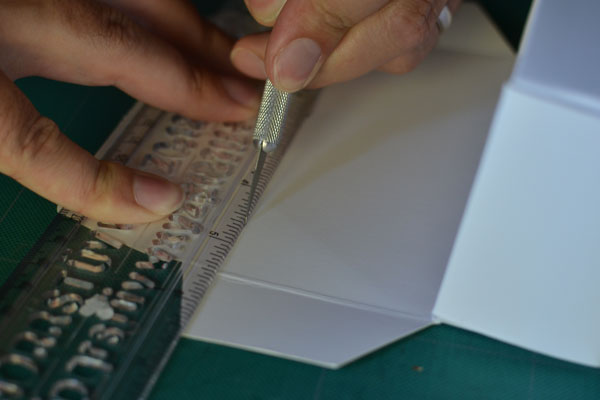 Cut a 12.5 cm x 5.5 cm cellophane rectangle.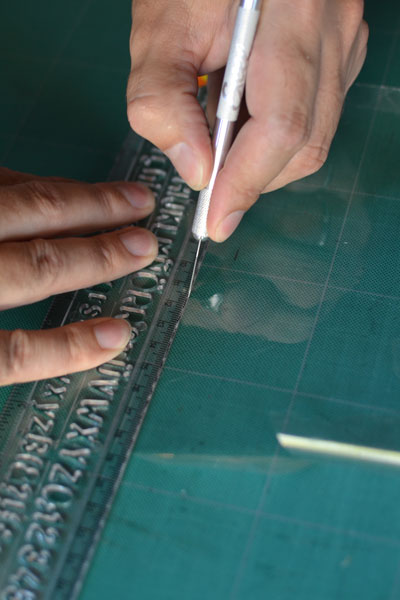 Tape the cellophane to the inside of the lid, creating a cellophane window.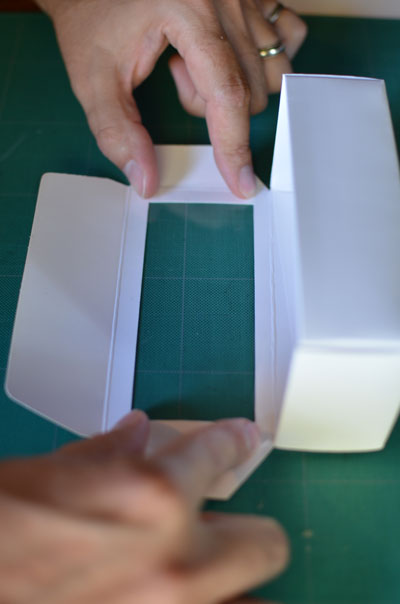 Place loaf inside box. I created a label to keep the lid closed.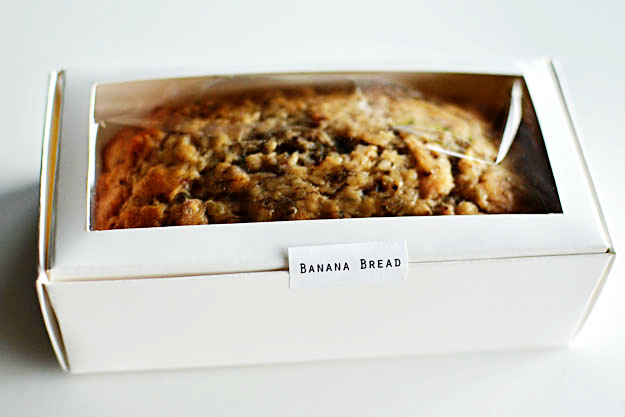 Aren't they adorable?