Choosing the appetizers for your wedding can seem overwhelming because there are so many options. Thankfully, as with any wedding related item, you can express your wedding vision through your food choices. Whether that means that you crave cleverly presented comfort food, fresh or seasonal fruits and veggies for your summer wedding, chic sweets for your modern affair; or you just want all your favorite foods in mini form – whatever your motivation is, this is your inspiration.
Comfort food appetizers such as  sophisticated grilled cheese and tomato soup, mac and cheese bites, pizza cups, and colorful soups are perfect for a fall or winter wedding.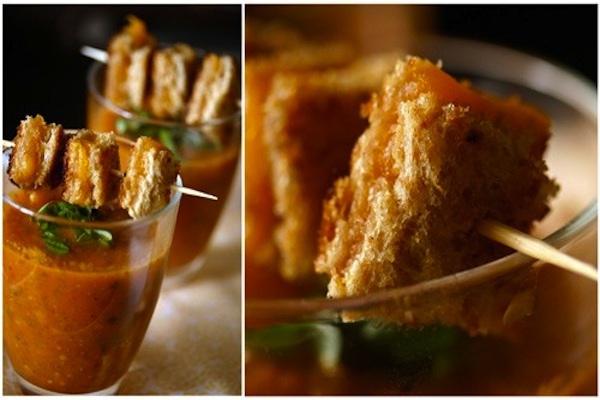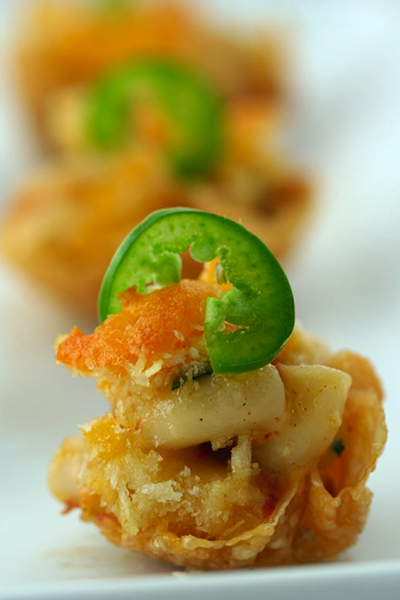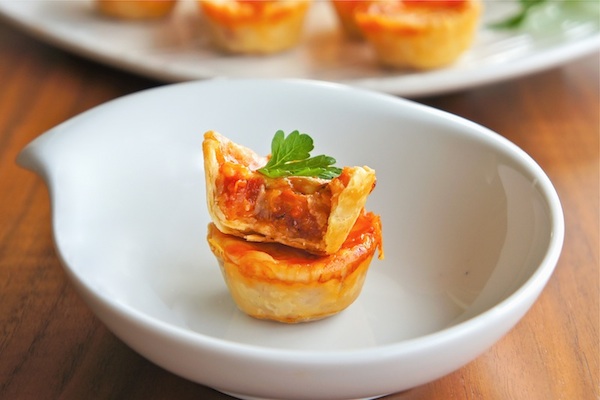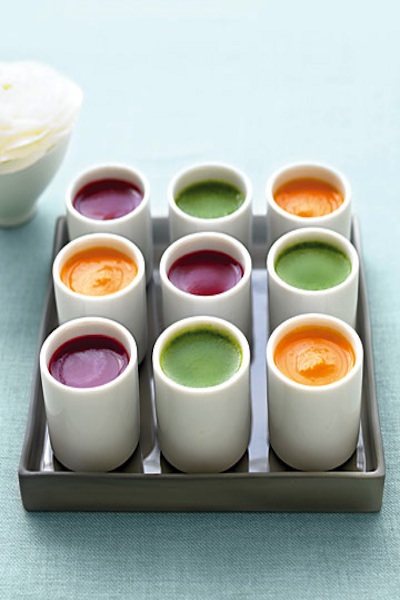 Having a summer wedding? What about simple veggie cups with ranch, grapecicles, adorable olive penguins, corn on the cob on a stick and caprese salad on a pick?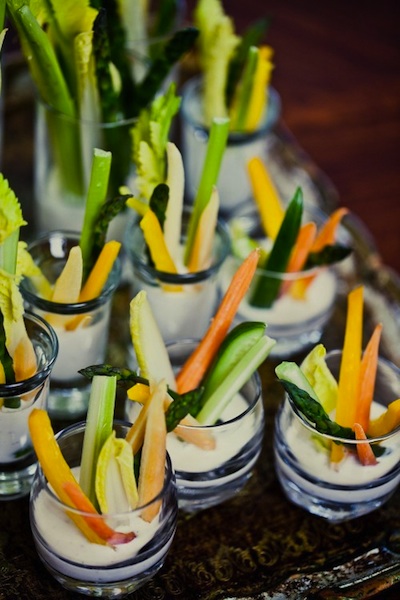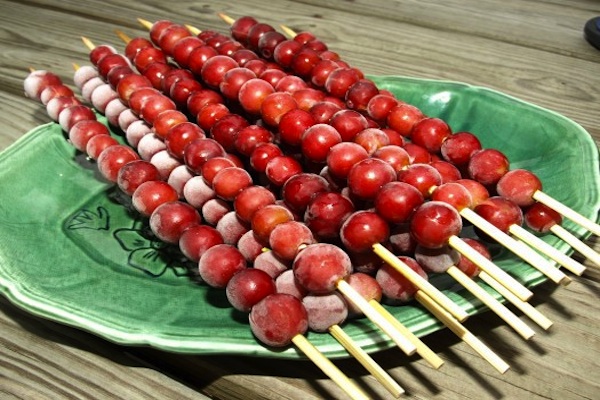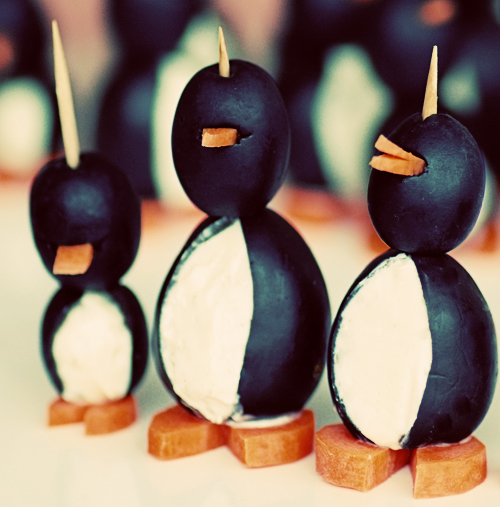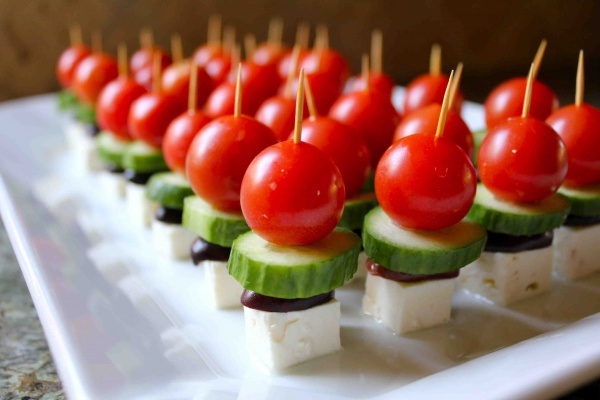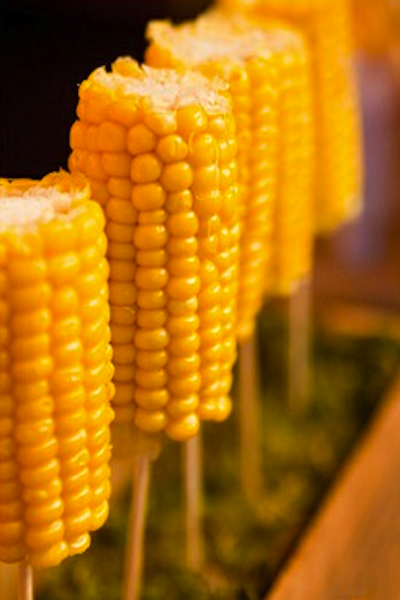 Looking for sweet ideas? Cinnamon twists, lime cups with watermelon sherbet and cheesecake in a cup!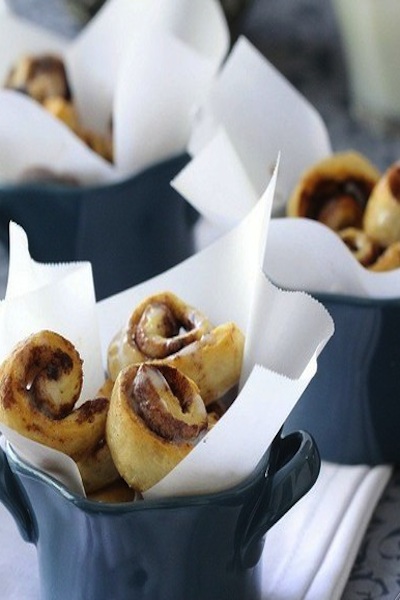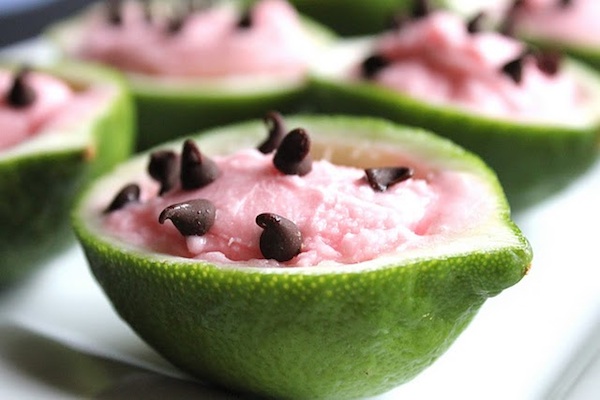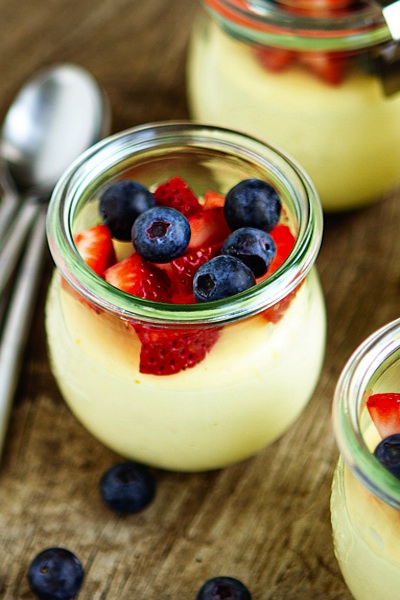 Check out this gorgeous orzo salad served in a jar!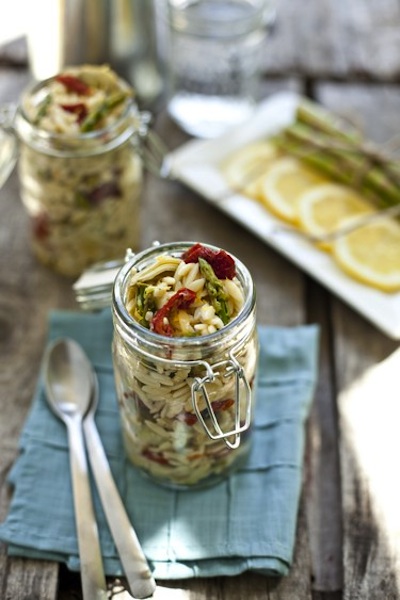 I don't know about you, but I am salivating and debating starting a new diet craze in which I only eat appetizers.
What are some clever appetizer ideas you've thought of using for your wedding? Do you think you would make them yourself or hire caterers?
Photo One: withstyle.me; Photo Two: whatweareeating.com; Photo Three: Seasaltwithfood.com; Photo Four: MarthaStewartWeddings.com; Photo Five: simplebites.net; Photo Six: accidentalhostess.com; Photo Seven: IntimateWeddings.com/blog; Photo Eight: cookingwithmykid.com; Photo Nine: eatdrinkpretty.blogspot.com; Photo Ten: picky-palate.com; Photo: Eleven: valsocal.blogspot.com; Photo Twelve: mybakingaddiction.com; Photo Thirteen: foodformyfamily.com; Photos Fourteen and Fifteen: travelsinheels.blogspot.com; Photo Sixteen: kelseysappleaday.blogspot.com