The tree. Is there a more perfect symbol for marriage?
A tree symbolizes strength, life, vitality, roots. And it happens to make the perfect backdrop for a small wedding.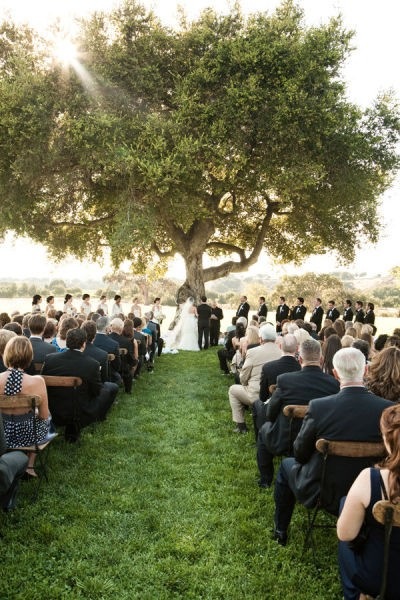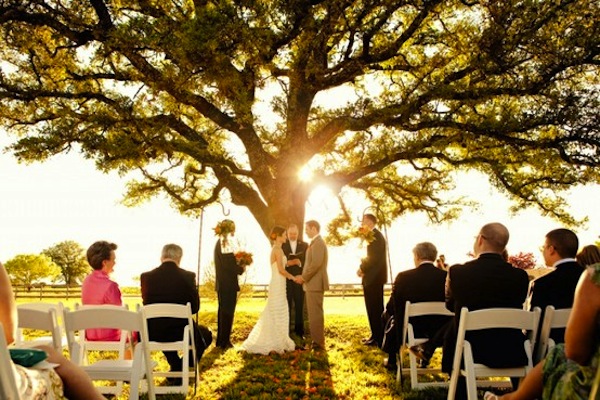 An ancient, lone tree is so majestic and grand by itself, but adding simple touches like lanterns or swaths of fabric is another way to make it clear and differentiated as the ceremony backdrop.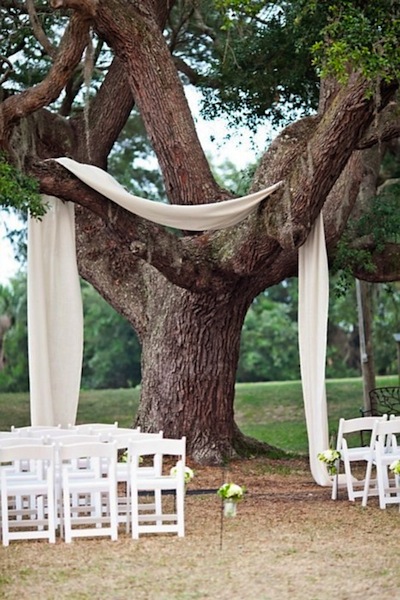 Another great idea for during or after your ceremony is planting a tree. Planting a tree on your wedding day helps you to remember the beginning of your married lives together as you watch it grow each day. It's a beautiful remembrance and could be an amazing tradition to continue with the birth of children as well.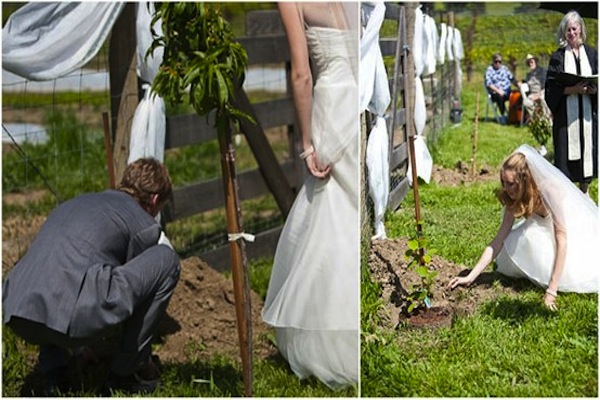 I also love the idea (and this could be in conjunction with you planting your tree) of giving your guests saplings as wedding favors that they can bring home to plant and remember your marriage as they watch it mature over time. Check out our sponsor Tree Beginnings for a great selection of tree favors.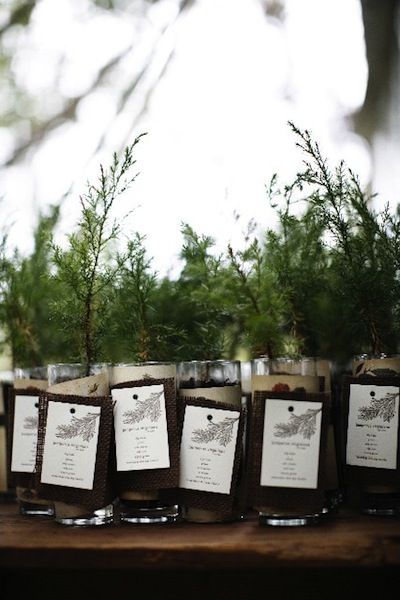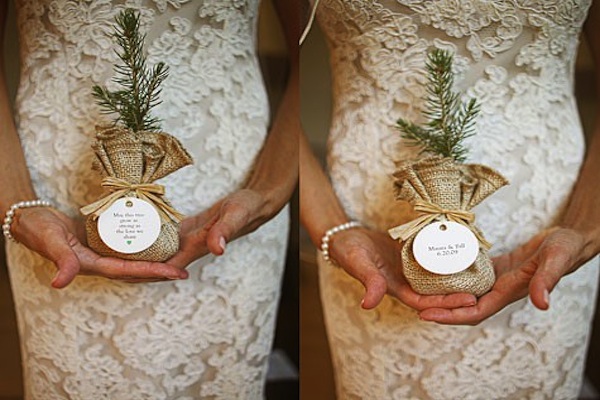 Trees are also perfect to hang photos or signs.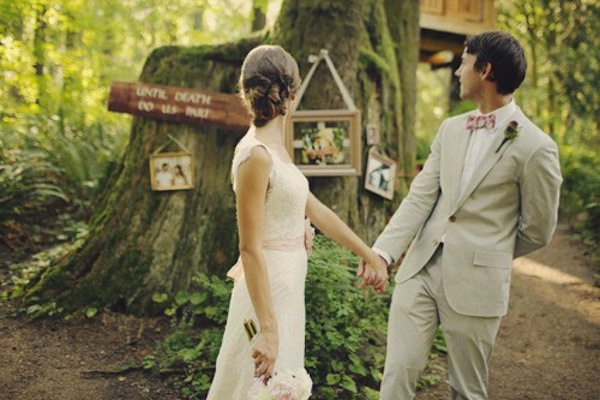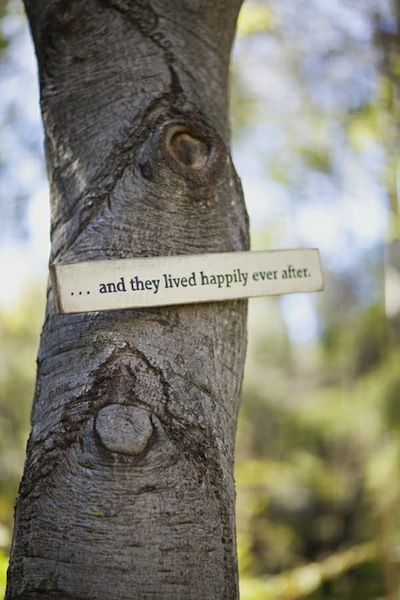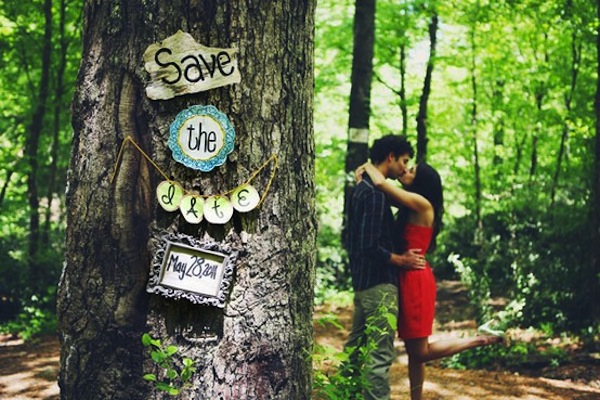 You can also hang items from the trees branches as well. I love these place cards that are hung from this beautiful tree's branches.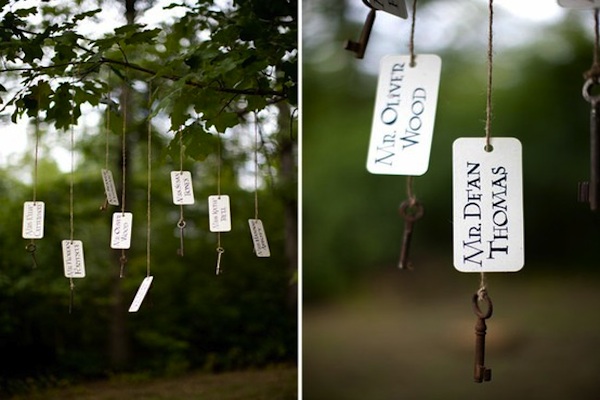 You can also carry a less literal theme of trees throughout your wedding with areas like your guest book. These alternative guest books clearly have a tree theme and I love how unique, and displayable, they are.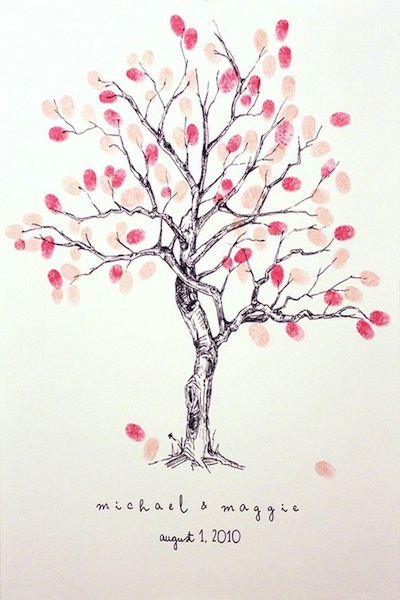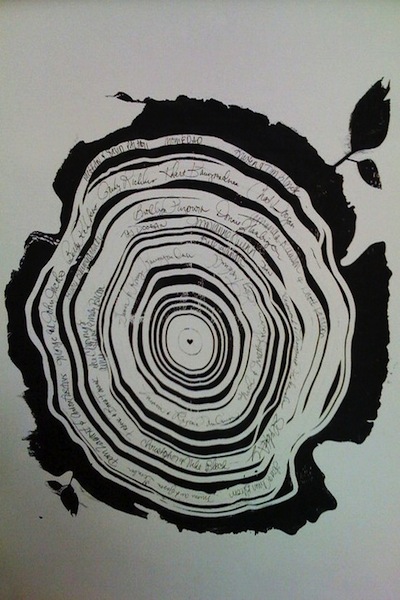 This "Giving Tree" save-the-date is so sweet, and is free to download if you love it too!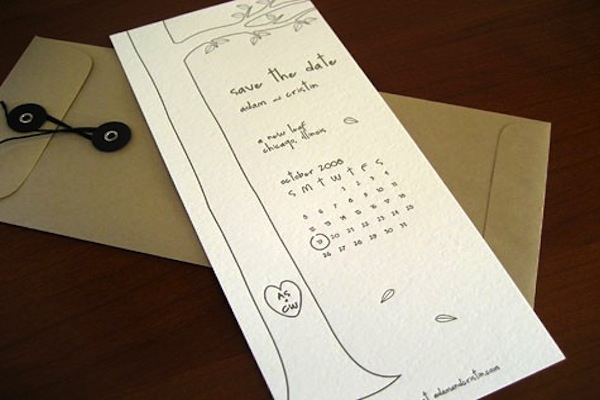 These cakes would be perfect for a wedding where the couple was married under, or among, trees.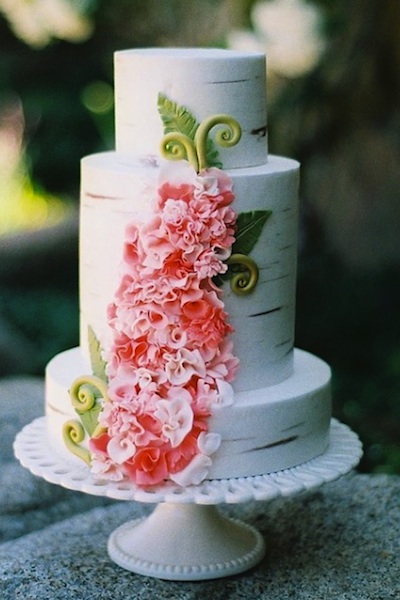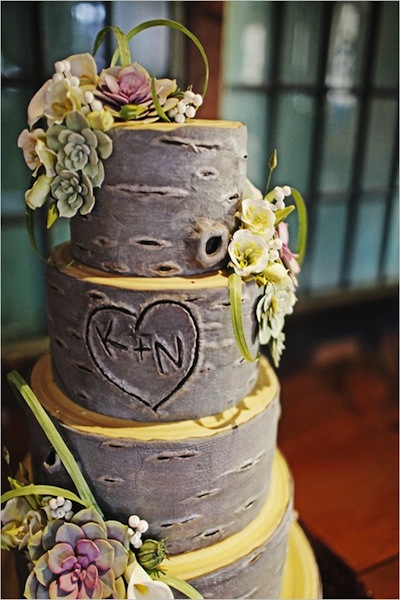 Image One: stylemepretty.com; Image Two: mywedding.com; Image Three: brides.com; Image Four: weddingwhimsy.tumblr.com; Image Five: theloveliestday.com; Image Six: weddingbeepro.com; Image Seven: thebridallounge.ie; Image Eight: picturesquewedding.tumblr.com; Image Nine: ruffledblog.com; Image Ten: pinterest.com; Image Eleven: greenweddingshoes.com; Image Twelve: thebudget-mindedbrideblog.blogspot.com; Image Thirteen: etsy.com; Image Fourteen: intimateweddings.com; Image Fifteen: weddingchicks.com; Image Sixteen: weddingchicks.com
Rebekah is a wedding and event designer and vintage obsessive. She owns the company A & B Creative, read her blog.