Lately, I've been on a bit of an ice tangent. Ice shot glasses. Ice candles. We even tried to make an ice rink. (Sadly, we are experiencing the mildest winter EVER here in the banana belt of Ontario, so the ice rink looks more like a pond.)
So, I've got this thing for ice. Which is why I nearly booked the next flight to Colorado when I stumbled on the Silverthorne Ice Castles. Have you ever seen anything more sublime? Isn't that the BEST setting you have ever seen for an engagement photo?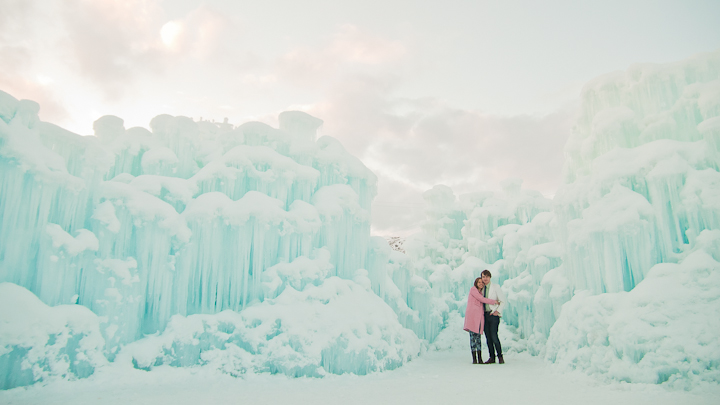 And what's really neat about this place is that it's filled with icy corridors and pathways that you can explore.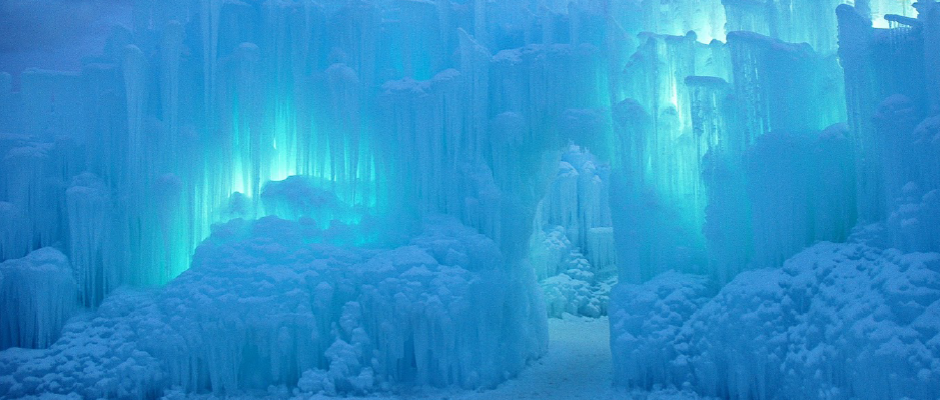 The Ice Castles in Silverthorne are man-made ice formations created by Utah's Brent Christensen.
Brett's fascination with ice began with an ice rink that he made for his children. One thing led to another, and he ended up building an ice castle in his front yard that became quite the roadside attraction.
People began driving by the Christensen's home just to see the unique ice structure in the front yard. The following winter, a local resort asked Brent if he would build a larger ice castle on the front lawn of the resort. Brent built the castle in 2009-10 and in two months the word had spread and about 10,000 people had come to see the "Ice Castle" at the Zermatt Resort. The following winter (2010-11) he built another castle in the Town Square in Midway, Utah (near  Park City, UT) and over 25,000 visitors came to see the ice castles in 2010.
His current creation is in Silverthorne, Colorado.
Check out this cool video by videographer Devin Graham on the Ice Castles:
Photo One: Trevor Christensen