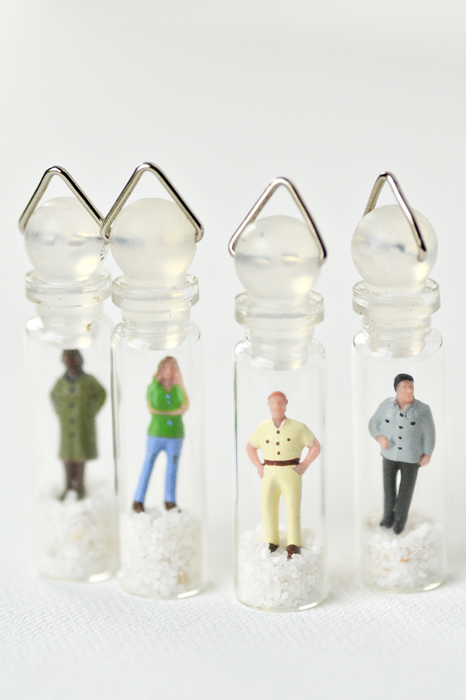 Looking for quirky, one-of-a-kind DIY wedding favors that can double as escort cards? Make bottle pendants with mini-versions of your wedding guests. Tie a tag with your wedding guest's name on each one and you also have name cards.
You could also add a chain, or leather rope necklace.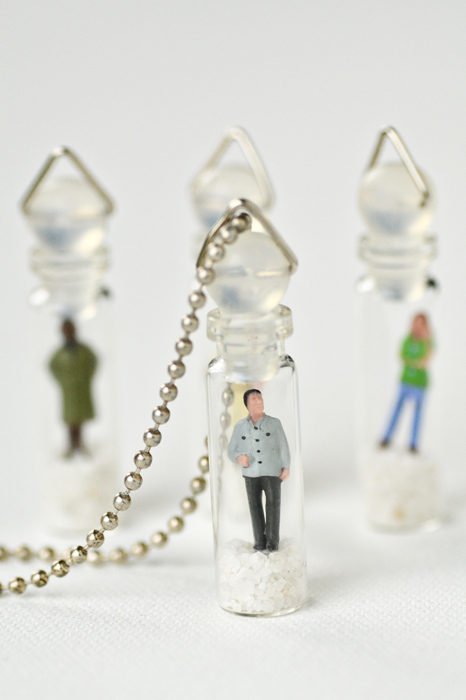 Here's how to make them:
You will need:
Gather your materials.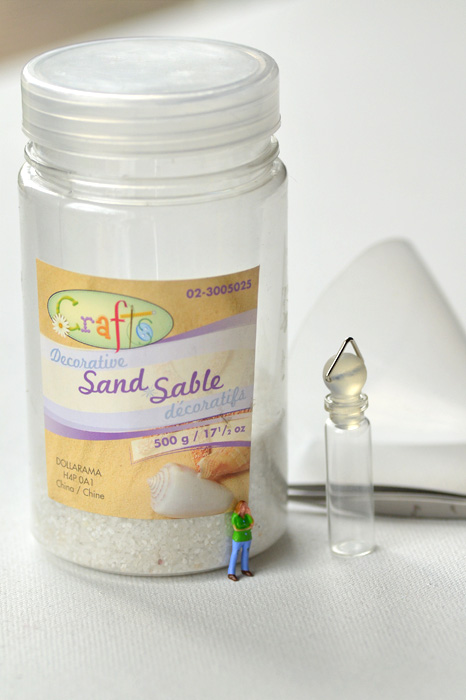 Place funnel over your bottle and add sand. Fill about 1/3  full.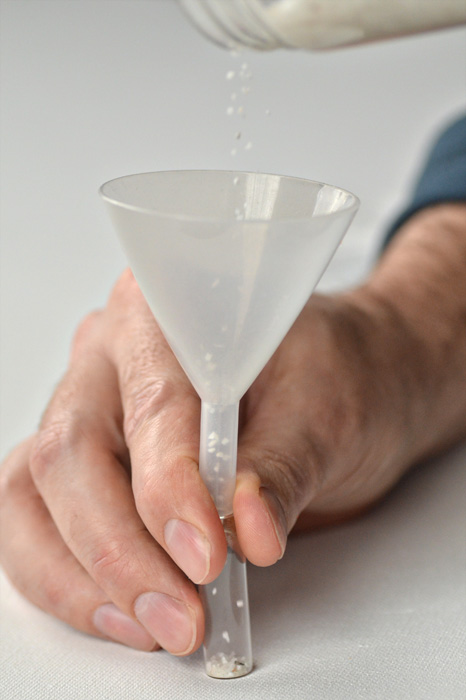 Using tweezers, place your figure inside the bottle.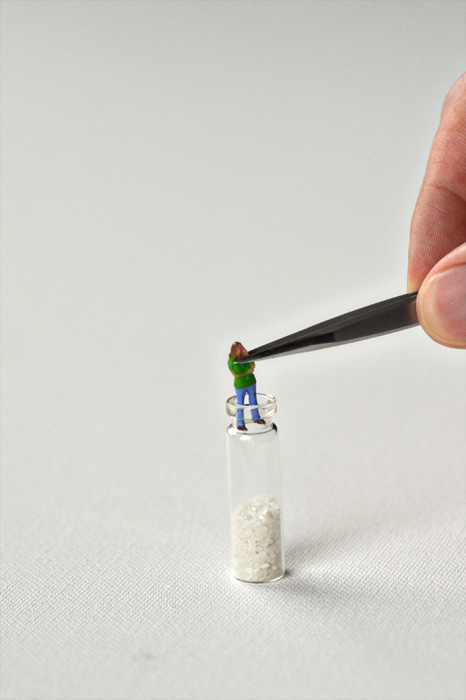 Viola! (She's still on the phone!)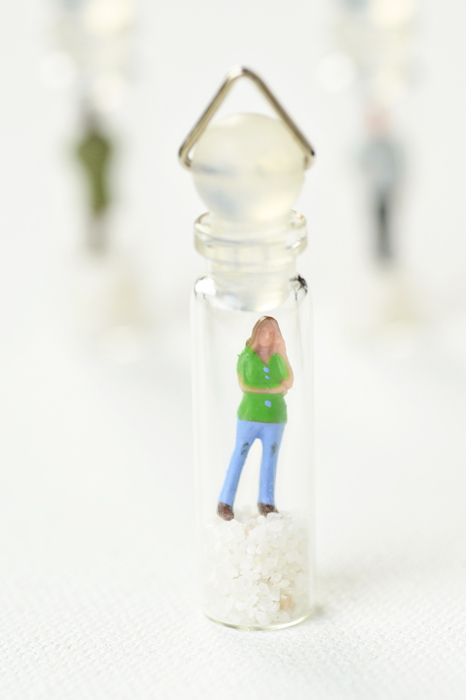 Isn't he stylish?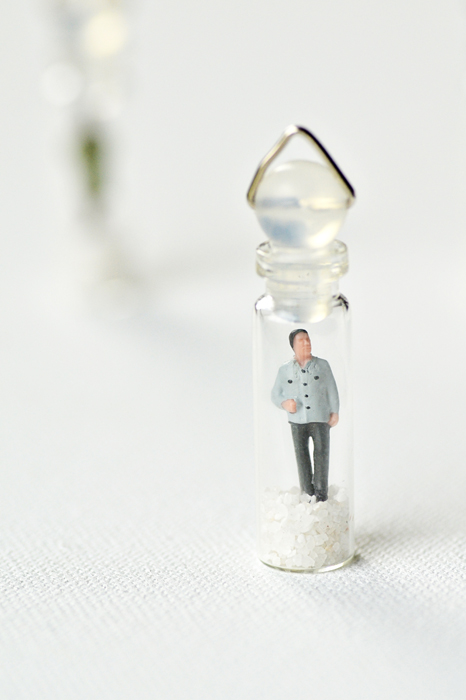 Fabulous!