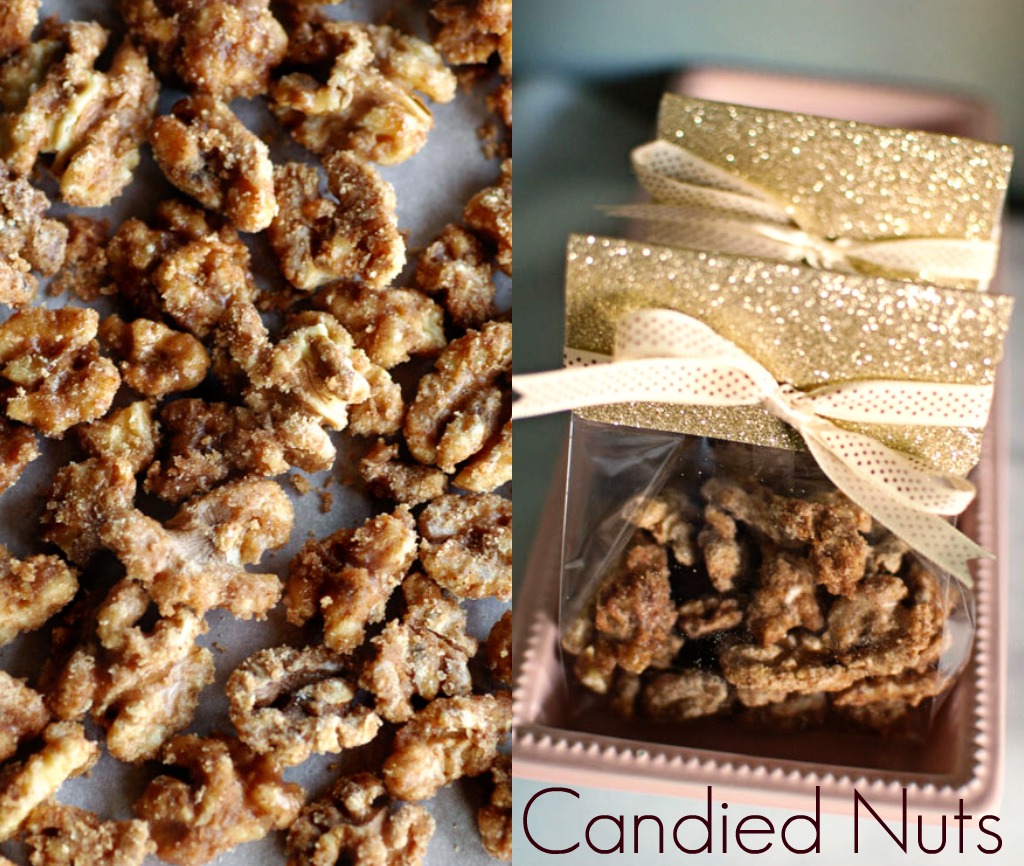 Love candied walnuts? I have an easy recipe for you – and a tutorial for DIY wedding favors.
The first time I tried candied nuts was a couple of years ago at a performance of the Nutcracker in Detroit, Michigan. DE-LISH! I couldn't believe that it had taken me that long to discover such a yummy snack! Now I'm onto making my own candied walnuts.
Making candied walnuts is really simple. They make fabulous wedding favors – and edible Christmas gifts! If you're in a pinch for a hostess gift, you can whip these up in a snap!
Here's a scrumptious recipe for candied walnuts (from Allrecipes.com):
Ingredients
1 pound walnut halves (Don't like walnuts? You can use almonds or pecans.) I didn't use the full pound for this tutorial because I didn't have that many on hand, so my nuts were extra coated. If you like them extra sugary, cut down on the amount of nuts.
1 cup of white sugar
2 teaspoons of ground cinnamon
1/4 teaspoon salt
6 tablespoons milk
1 teaspoon vanilla extract
Preheat the oven to 350 degrees.
Spread walnuts on a baking sheet in a single layer.
Roast for 8-10 minutes. Remove from oven.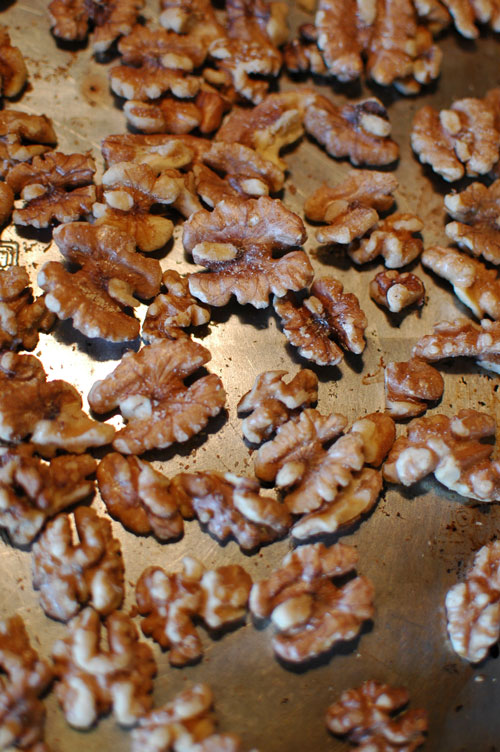 Stir together sugar, cinnamon, salt and milk in a medium saucepan.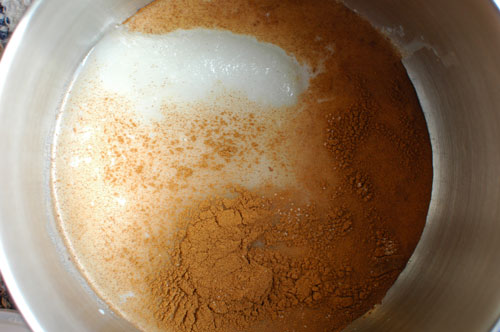 Cook over medium-high heat for 8 minutes or until the mixture reaches the soft ball stage of 236 degrees.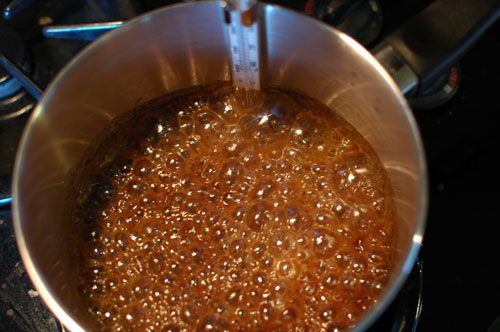 Remove from heat and add vanilla.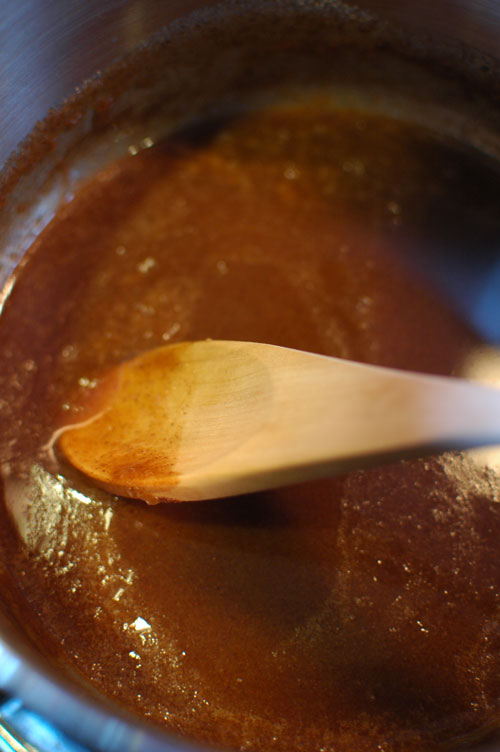 Add walnuts to syrup mixture and stir to coat.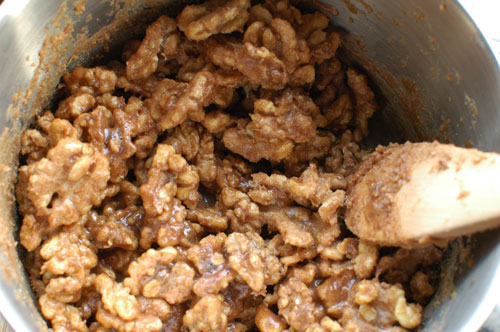 Spoon walnuts onto parchment paper and separate with a fork.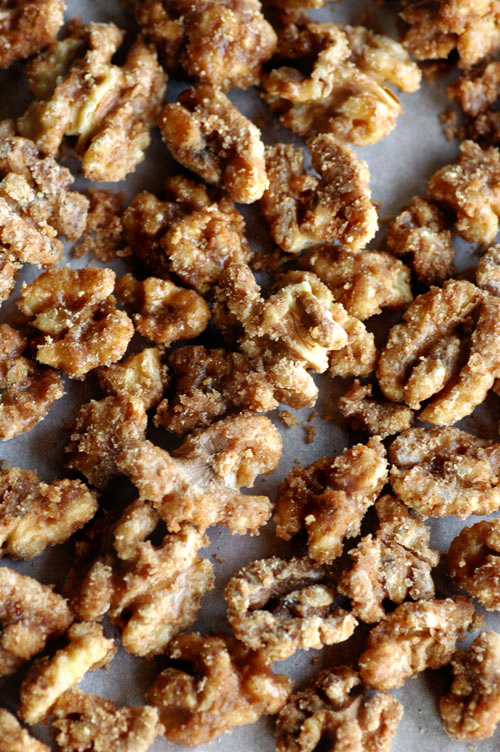 Cool and store in airtight containers. If you are making them as wedding favors, place desired amount of candied walnuts into cellophane bags.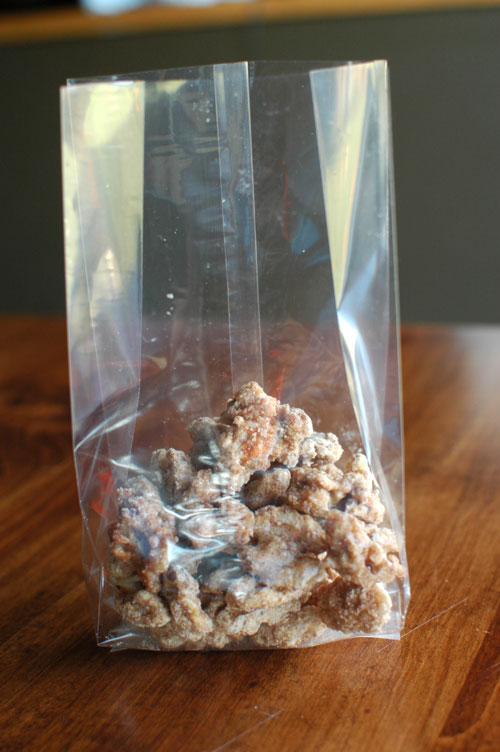 Staple top of bags.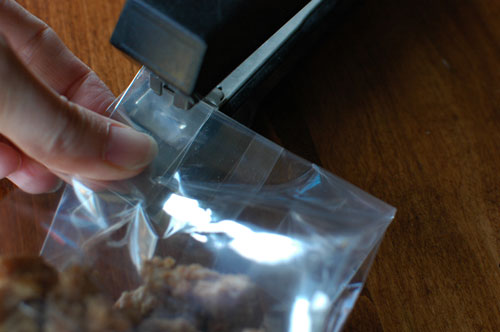 Cut out a piece of decorative paper to cover the top of the bag. (I used a rounder punch around the edges.)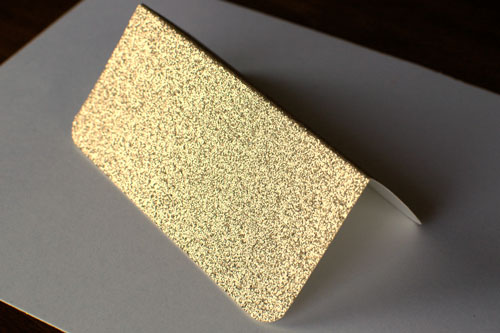 Staple piece of paper onto the bag.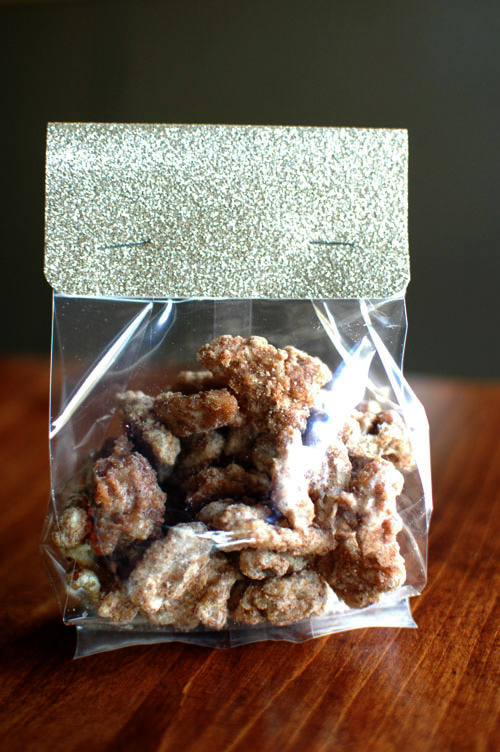 Tie a ribbon around the paper to hide staples.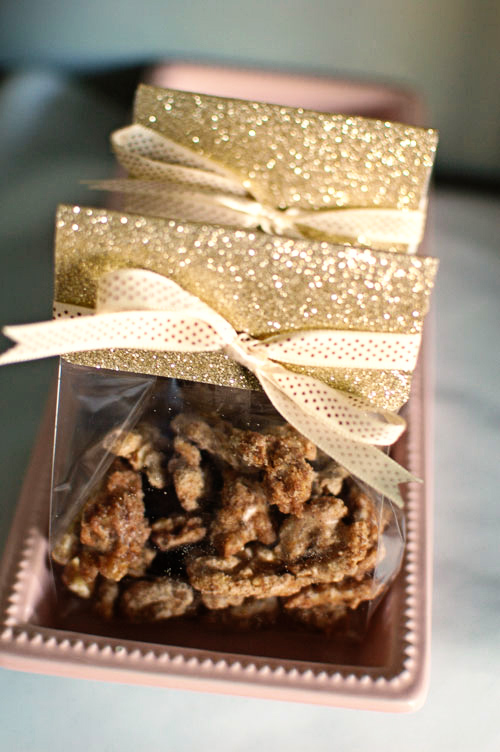 I got a head start this year and made some of these for Christmas, but I'm sad to say they're almost gone! My 7-year old who dislikes walnuts in just about everything is like a little chipmunk when she's around these treats. Admittedly, thought, I ate most of them. On to the next batch!!!