Brides want options. Oftentimes, that means viewing a multitude of venues to find one that suits the size a wedding. However, at Casablanca Winery Inn, located in the heart of wine country in Grimsby, Ontario, couples have an array of rooms to choose from for both the ceremony and reception.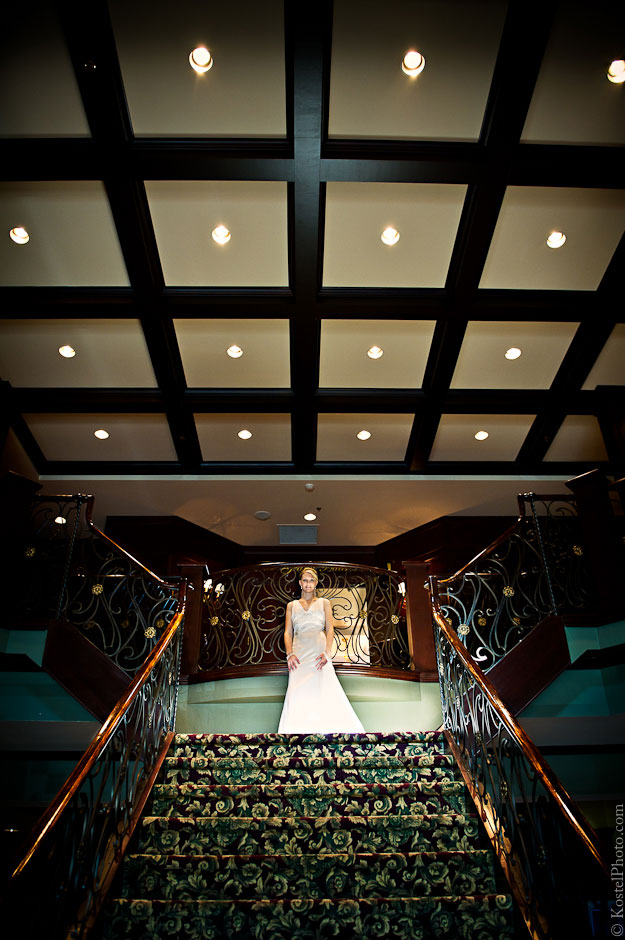 For your onsite ceremony at Casablanca Winery Inn, you can choose from one of the three unique choices:
Vintages: The soft, classic décor features a double-sided marble fireplace, rich wood, wall scones and iron works throughout. The intimate space can accommodate approximately 20 guests.
Traditions Chapel: Seating up to 54 guests, this mid-level space features satin champagne chair covers, ivory marble floors, rich wood, a registry table, and a cascading backdrop of chiffon draping.
Reflections Chapel: For larger parties up to 100 guests (up to 220 when combined with the attached ballrooms), this exquisite space features stained glass windows, tiered ceilings, and a traditional altar.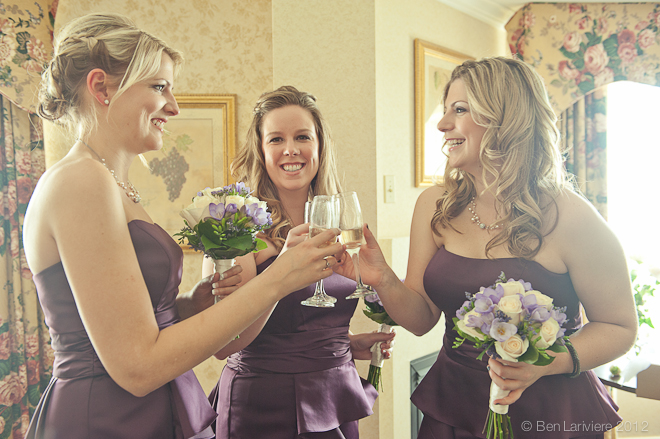 You can also choose any of the stunning ceremony spaces and convert it for the reception space, or select one of the other four reception room options:
Lakeside Ballroom: Rich mahogany wood lines the walls sprinkled with sconces while dazzling chandeliers glow over the large dance floor and a full-scale bar keeps guests happy. A wall of large-scale windows looks out onto the Toronto skyline and Lake Ontario, providing a breathtaking backdrop for your special day. Seats 120.
Celebrations: Use as an add-on to another room to expand the space or use on its own for entertaining up to 50 guests.
Grand Ballroom: This large space can accommodate up to 265 guests with a dance floor (up to 300 without), and is a merger of three rooms: Lakeside Ballroom, Celebrations, and Reflections.
Casablanca Steak and Seafood Restaurant: Their top floor restaurant is the epitome of luxury with panoramic windows looking out onto Lake Ontario and the Niagara Escarpment, two-tiered seating, and an open hearth kitchen, large central bar, and fireplace. Seats 80.
Photo One: Kostel Photo; Photo Two: Ben Lariviere