Having always discussed running away together and getting married, Cassie and Justin planned all the details of their out-of-state elopement in just four days!
With a stunning view of the mountains and only their pastor and photographer present, the couple were wed at Kilkelly's Cabin in Boone, North Carolina in a simple outdoor ceremony. Even a quick rain shower during the ring exchange couldn't dampen the spirits of these two lovebirds as they became husband and wife. Both agree that they wouldn't change a thing about their wedding day!
Special thanks to Michelle Hrin for sharing this sweet mountain elopement with us today!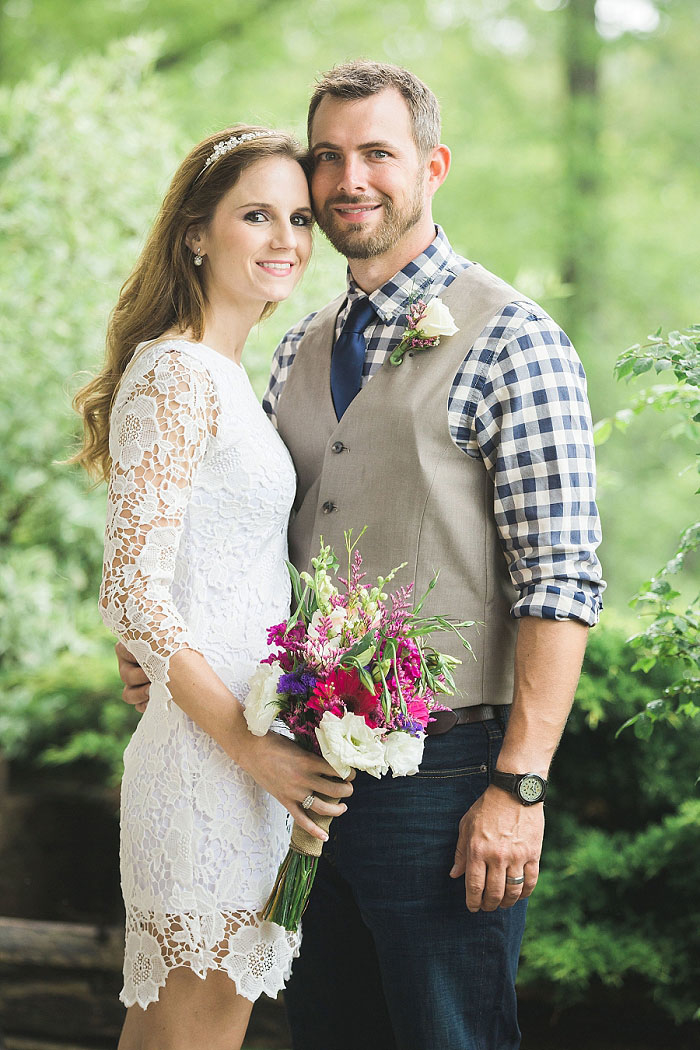 Cassie, 27 & Justin, 32
Boone, NC
Wedding Date: May 15, 2015
Number of Guests: Only the pastor and our photographer were present
Wedding Cost: Approximately $1,400 (this includes our attire)
Wedding Ceremony Location: Kilkelly's Cabin
Wedding Reception Location: We did not have a reception, but along with a few friends, we went to Crestwood Resort in Boone, North Carolina to celebrate, and we stayed there that night. It was a very nice place with a beautiful mountain view.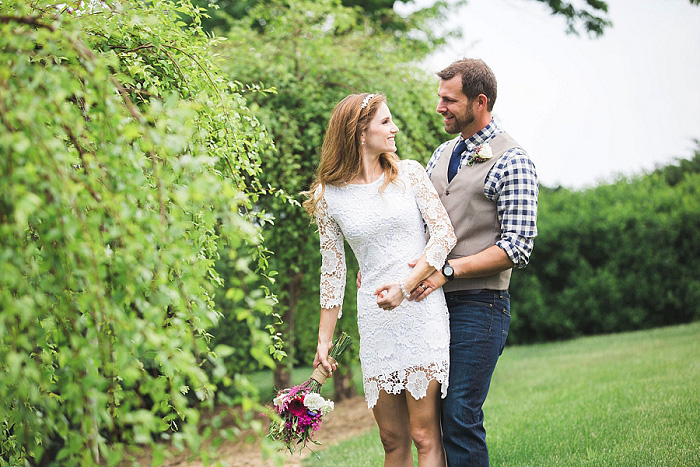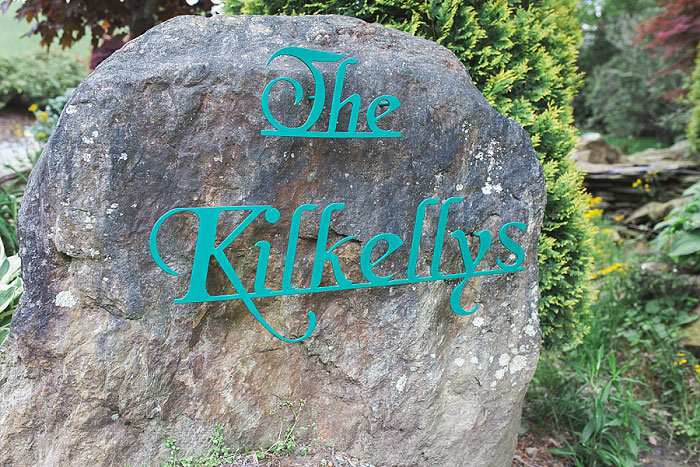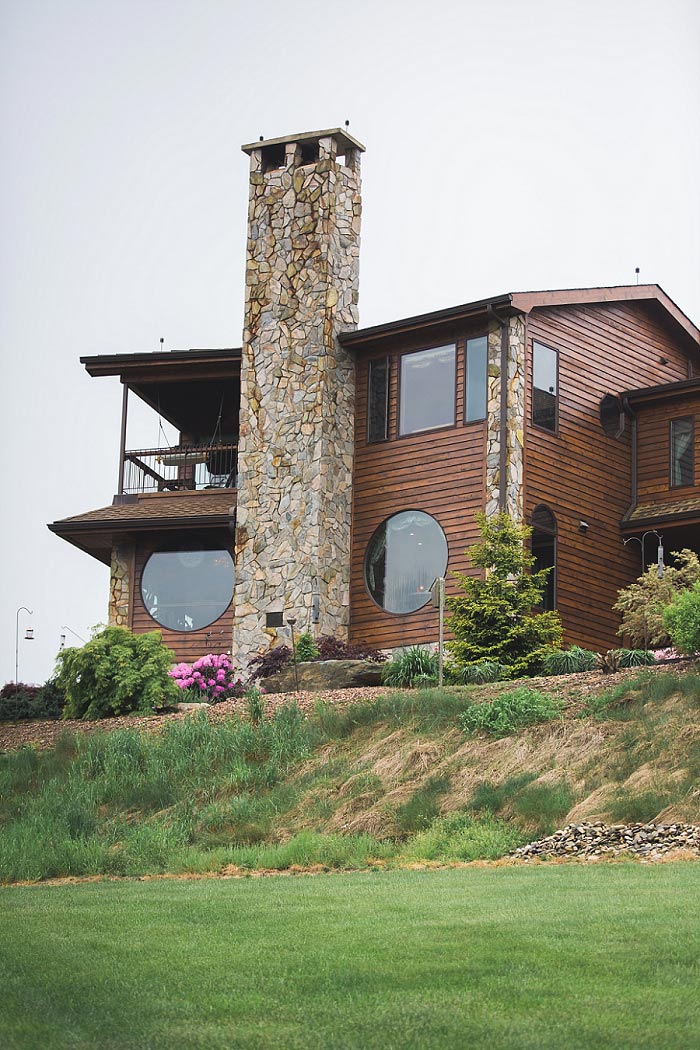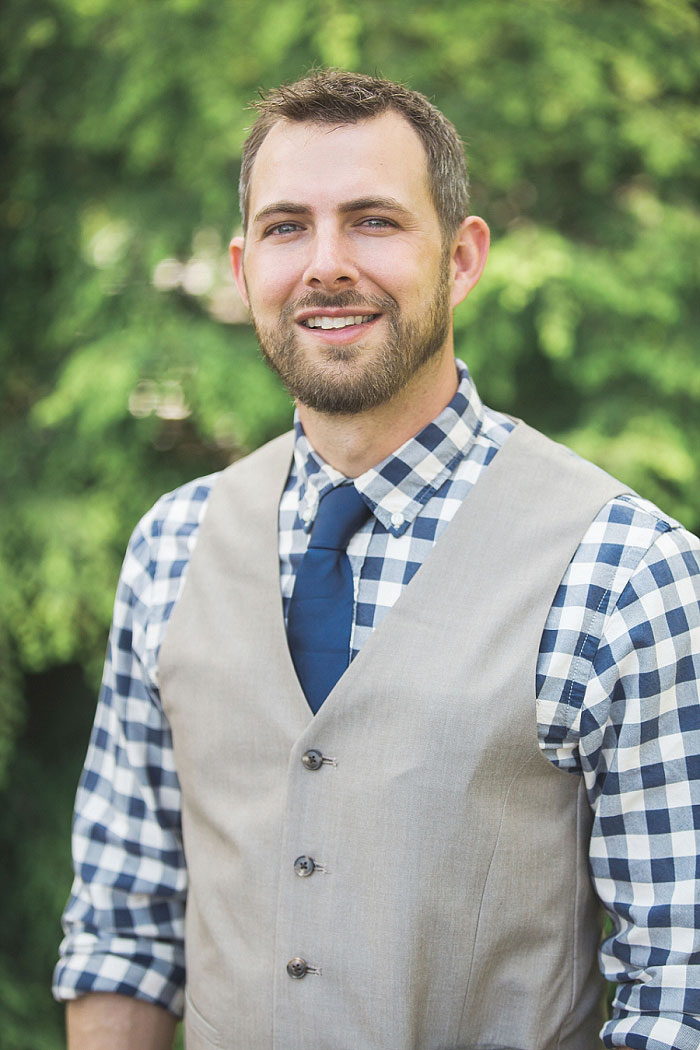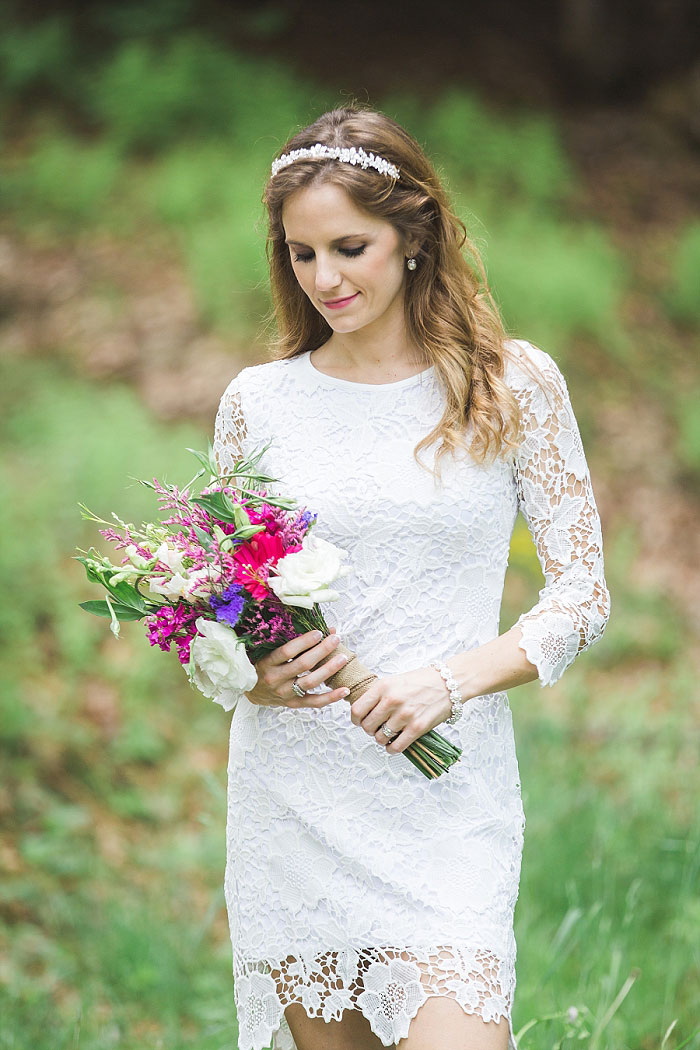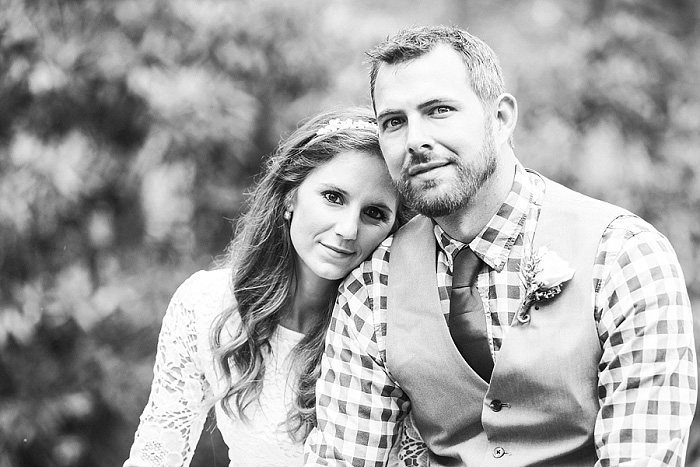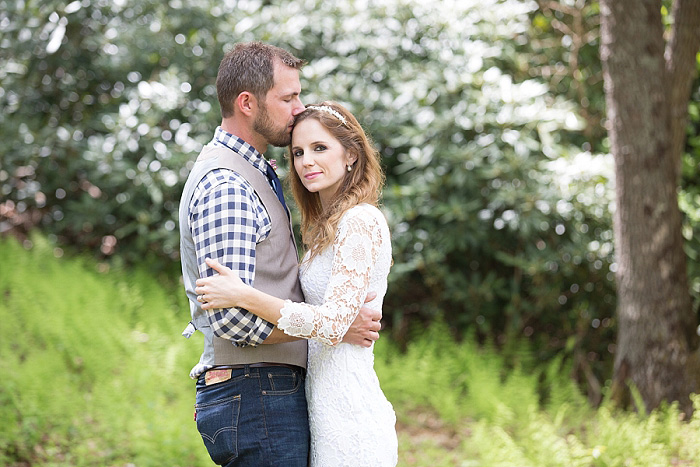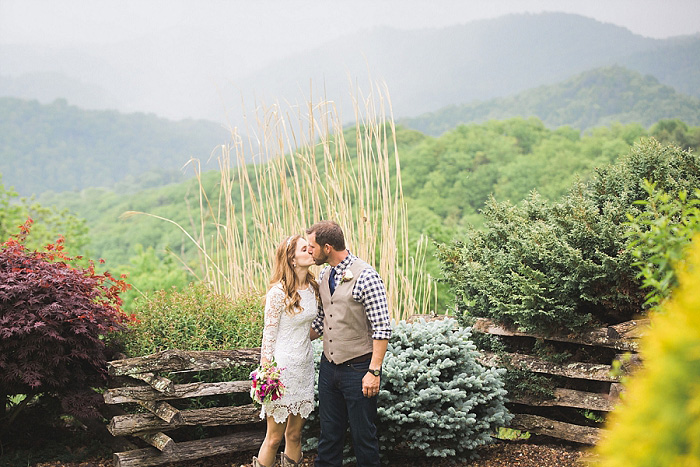 Why did you have an intimate wedding?
We have been together for about six years and have always talked about running away together to get married. We wanted the day to be relaxed and about the two of us; not rushed or stressful. I also get embarrassed in front of big crowds!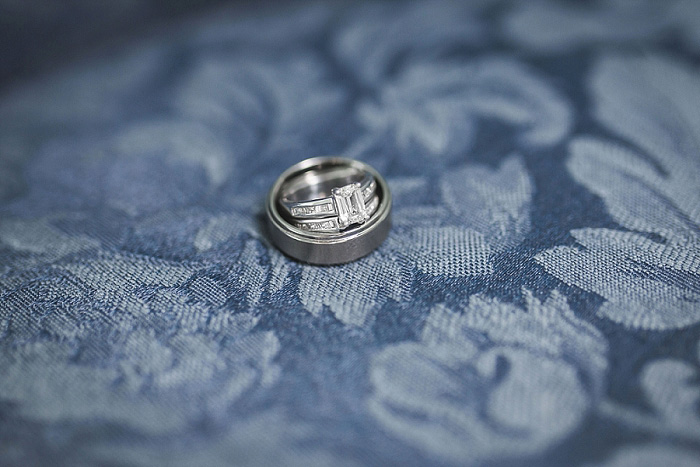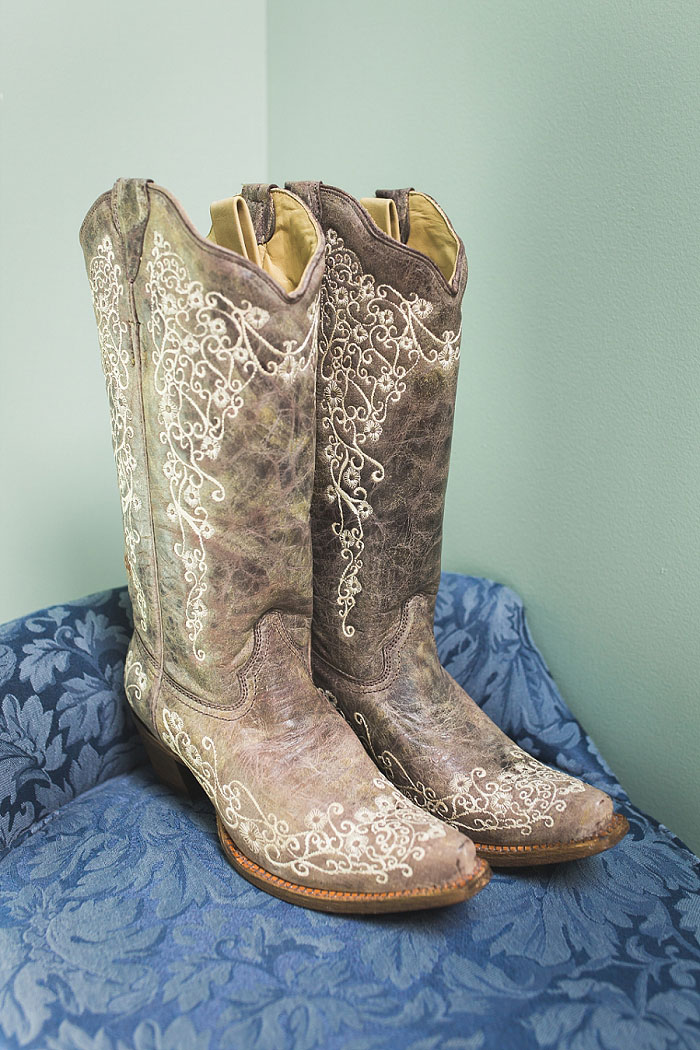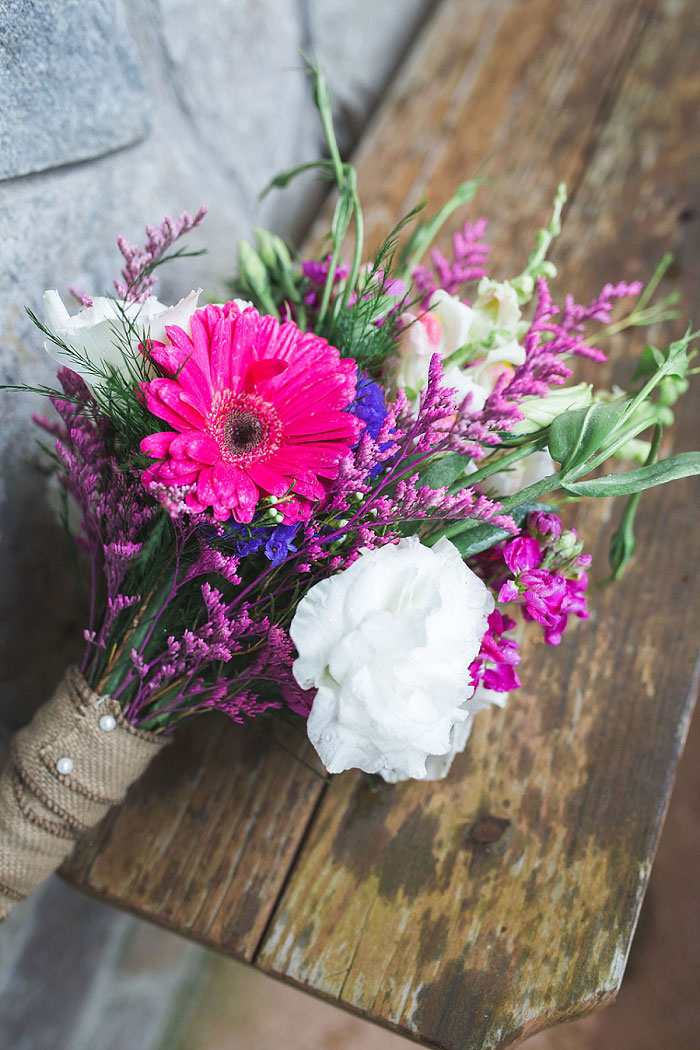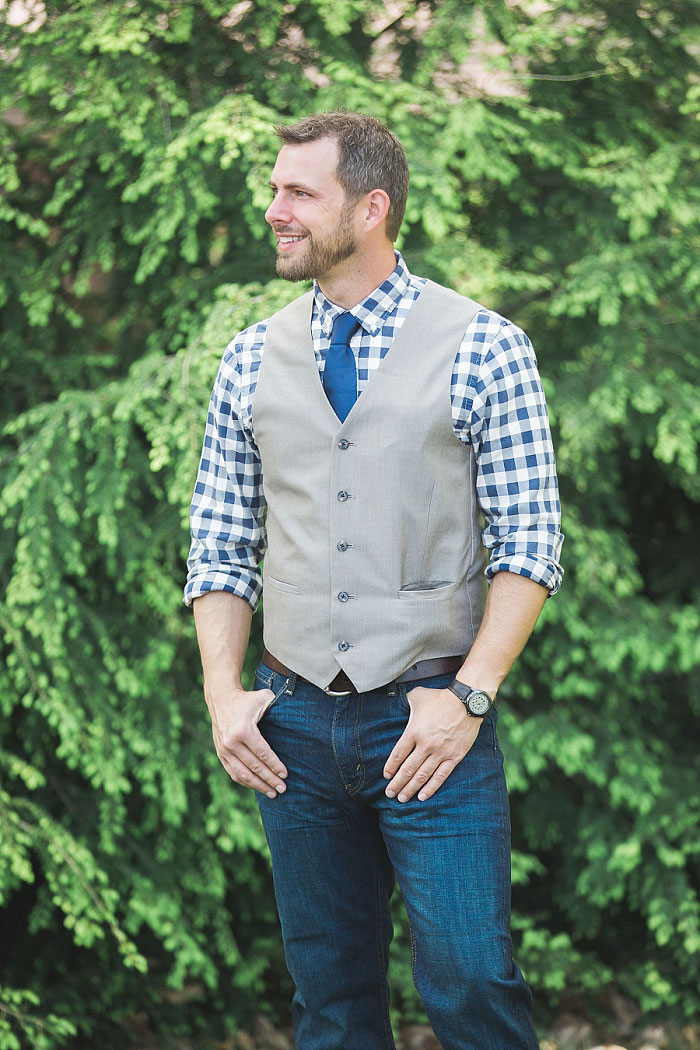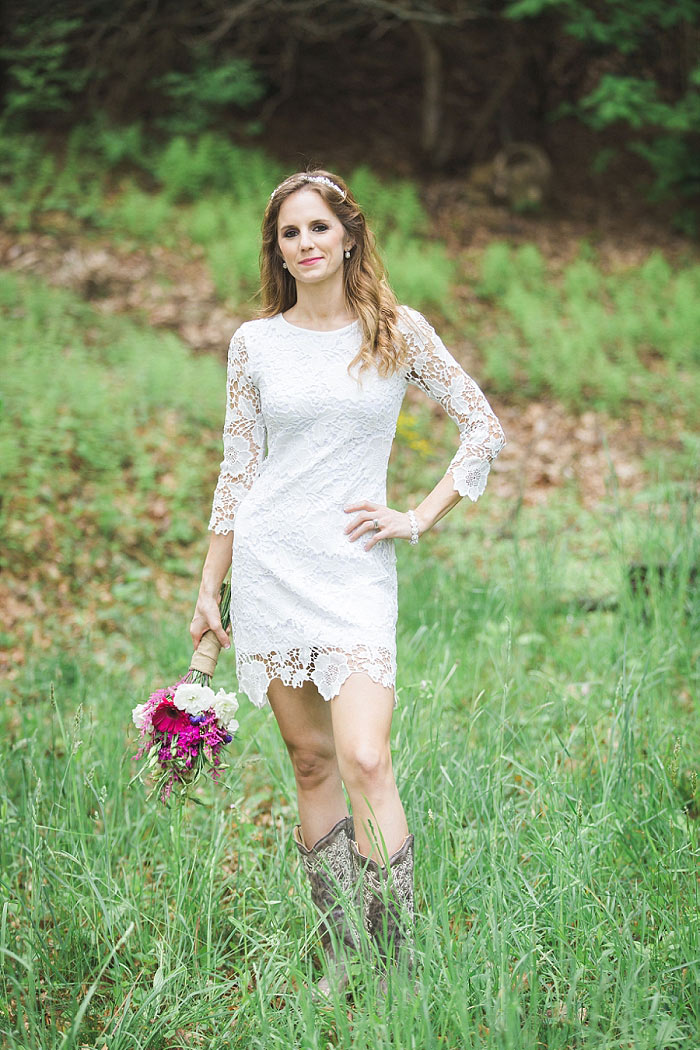 What are some of the challenges that you faced planning an intimate wedding?
Because we chose to do our intimate wedding in North Carolina rather than at home, I had to choose the venue, photographer, florist, hair salon, etc. via the internet. I am a very indecisive person anyway, so it was hard for me to decide having never met the vendors or seen the venue. But when I called each of the vendors that I chose, they were so kind, flexible and reasonably priced. Then, the venue and photographer had beautiful pictures on their websites and the decision seemed obvious. Most people are surprised when I tell them I had our wedding planned in four days. I will not lie, I spent those four days glued to a computer and telephone researching, calling and emailing prospective salons, photographers, florists, etc., but it was all worth it! Everything we chose – pictures, flowers, venue and even hair and makeup – turned out perfect, as if they were meant to be.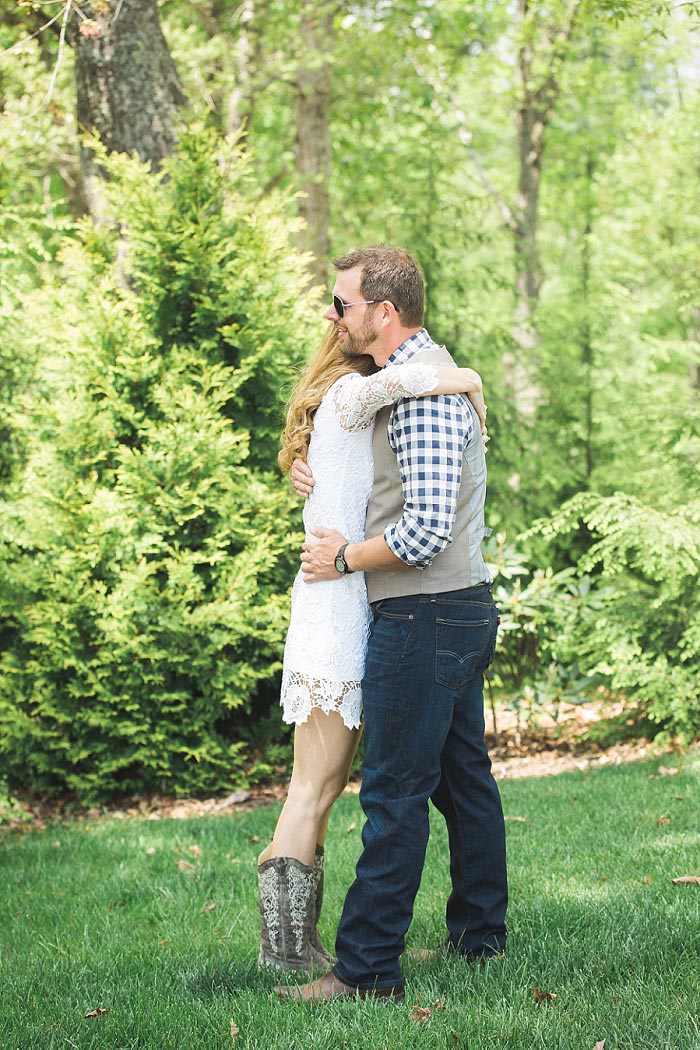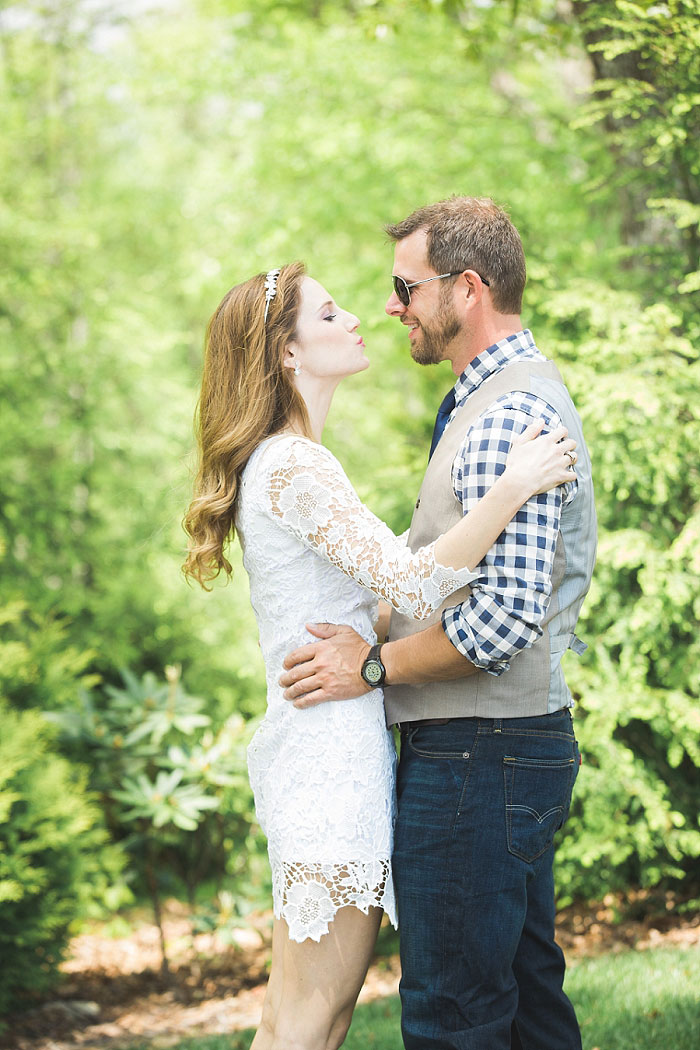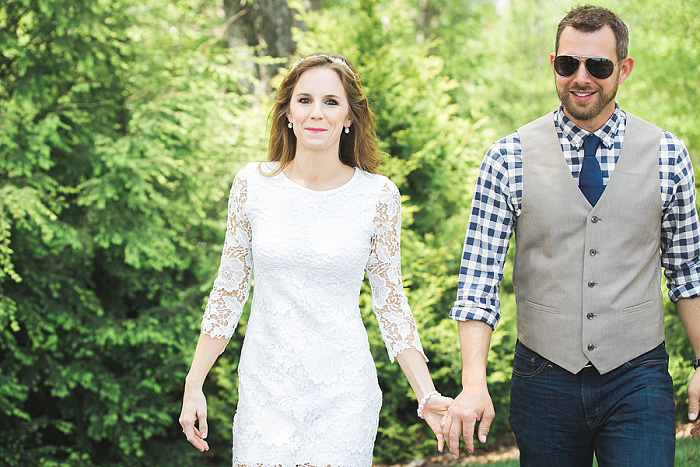 Was it difficult to pare down the guest list?
I am my mother and father's only daughter, so it was difficult to tell them that we were going away to get married on our own. They knew that it was what we really wanted, so they supported us as long as we promised to bring them back pretty pictures, and we did.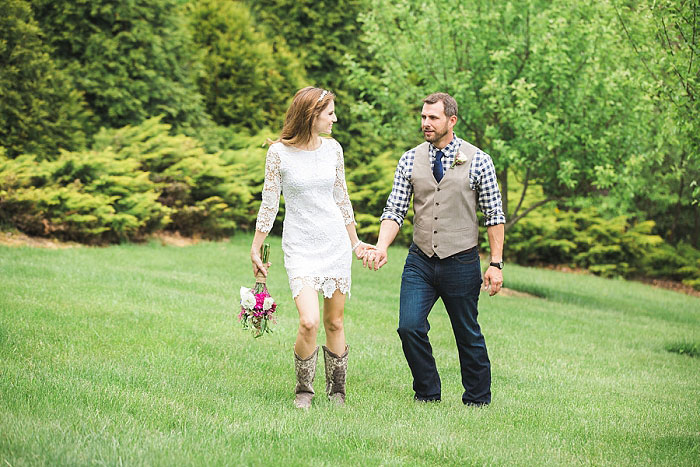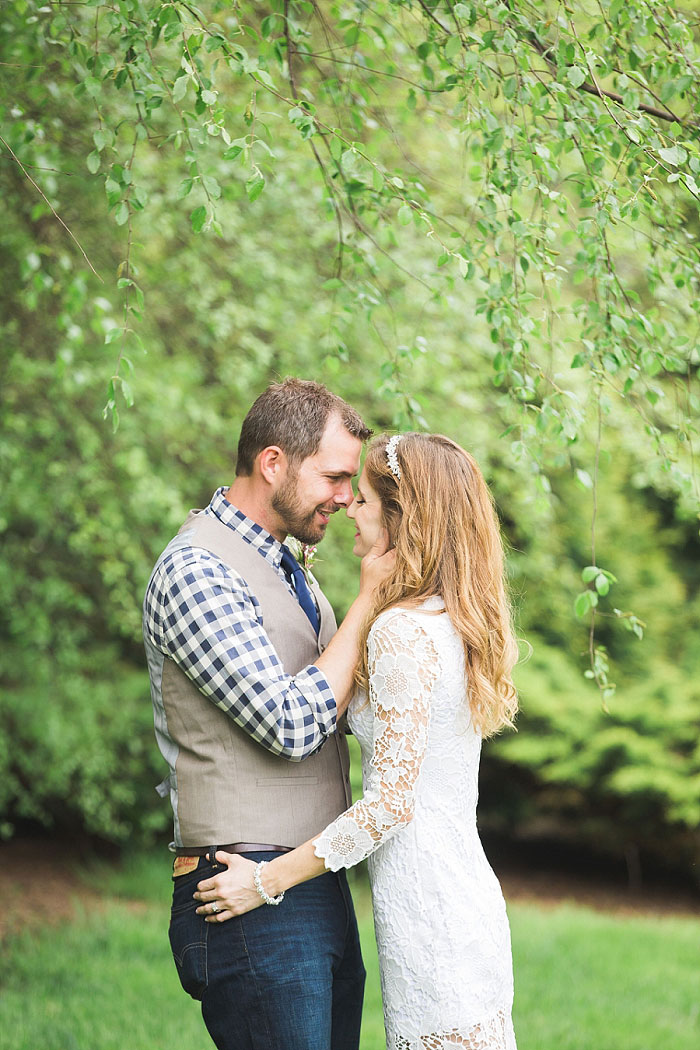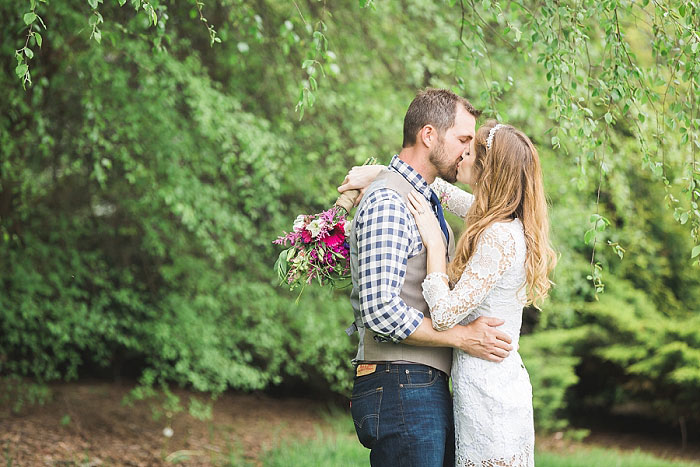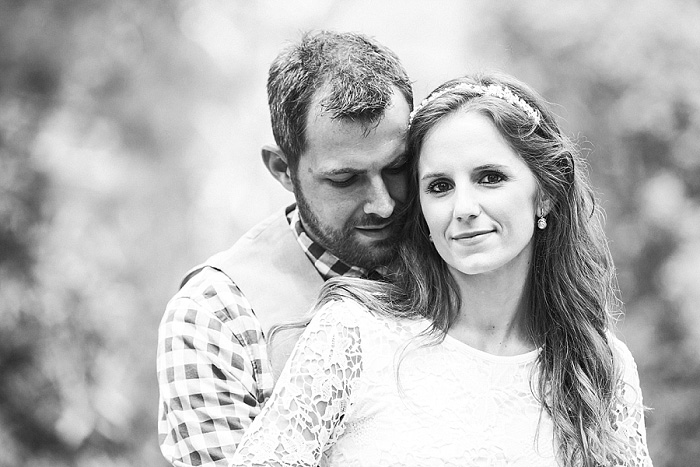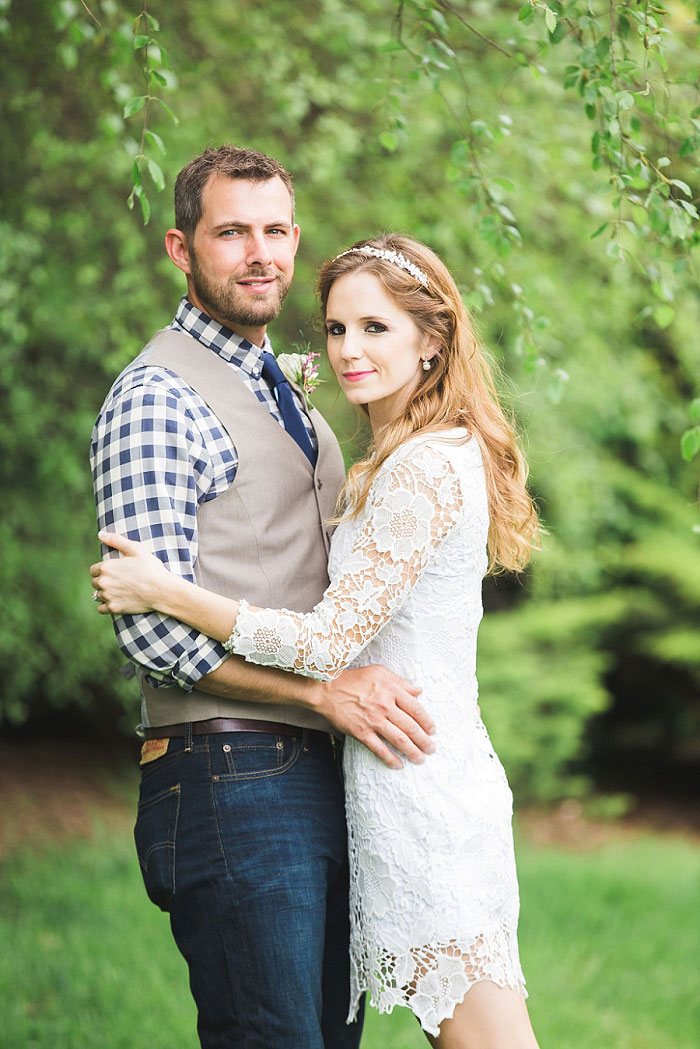 Did you have any 'issues' with the small guest list from friends and family? If so, how did you address them?
We did have some family members and friends make comments about not being invited but they soon found out that no one was invited, so no one ever actually got upset with us.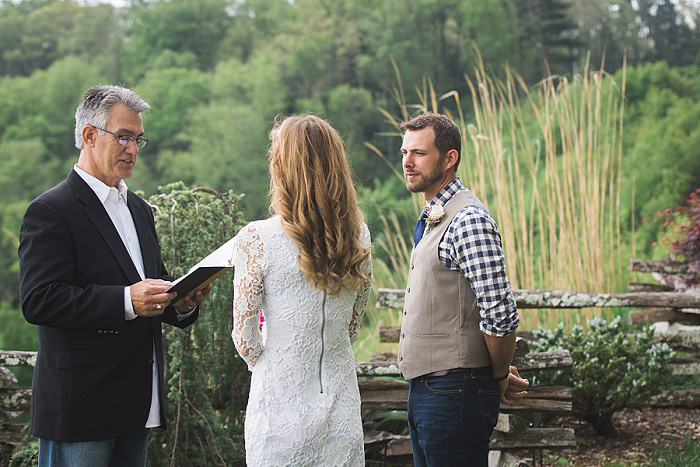 What were the highlights of the ceremony?
I worried myself sick over the rain because I had planned our whole wedding around being outside with a beautiful view. We made it through our vows and as soon as we started the ring exchange the rain came and we had to step under the deck. Luckily, it passed as quickly as it came. I have always heard that rain on your wedding day is good luck. Also, as we were leaving a big jet flew right in front of the cabin; it seemed almost level with us. My husband was very excited about that.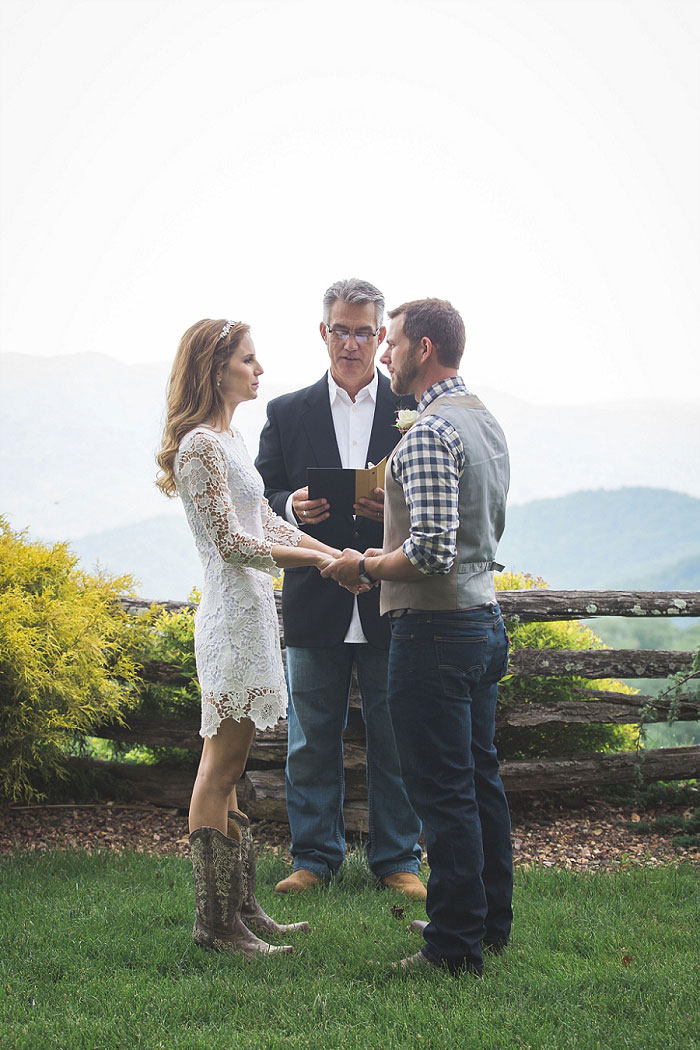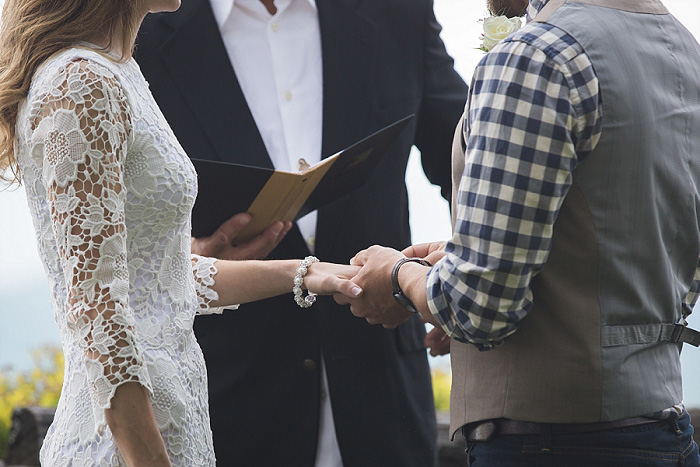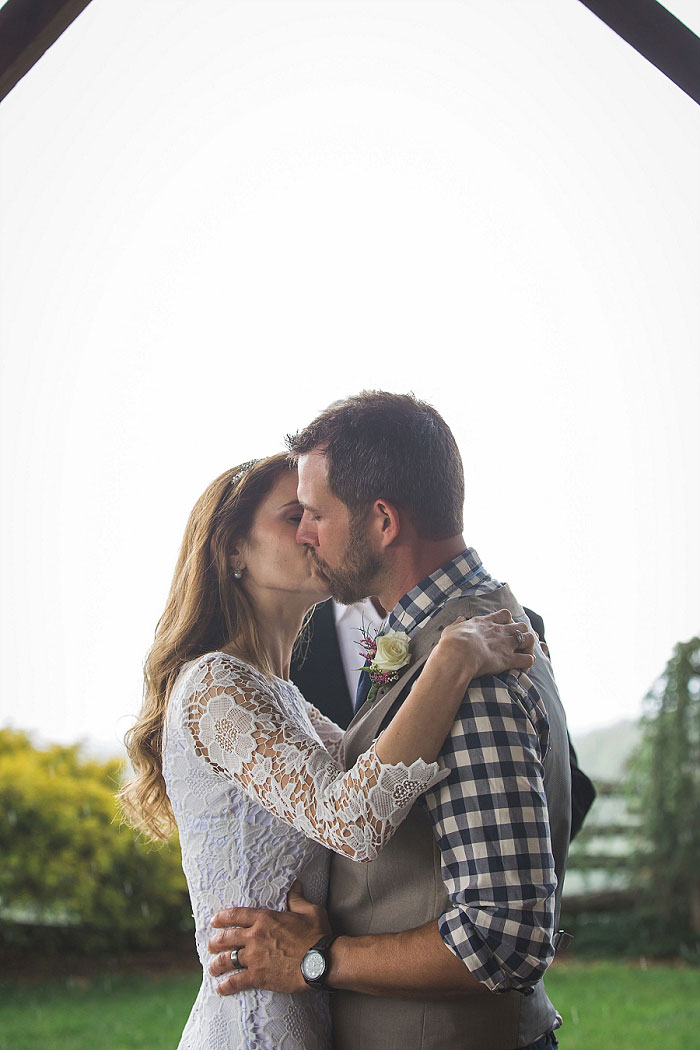 What were the highlights of the reception?
No reception, just dinner and drinks with friends and a Blue Ridge Mountain view. Our friends did introduce us to a great cocktail we had not tried before, the Moscow Mule. They also took us to the Gamekeeper, a restaurant tucked away in the mountains near Blowing Rock, NC, that specializes in locally sourced game. We tried just about everything on the menu: Elk, bison, lamb, rabbit, duck… you name it. The food and drinks were all new and different to us; it was an exciting and memorable experience.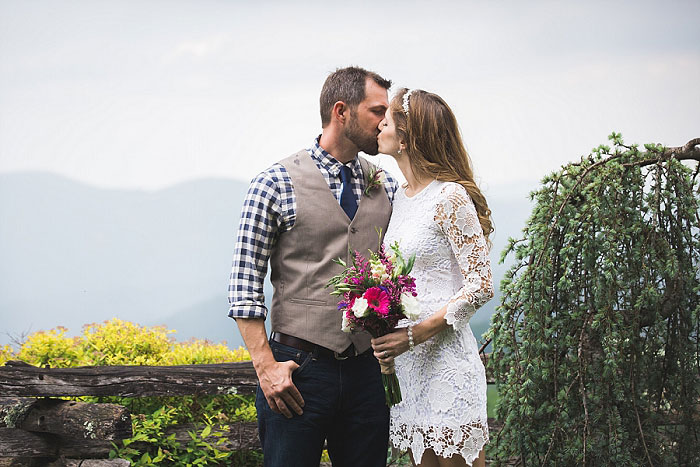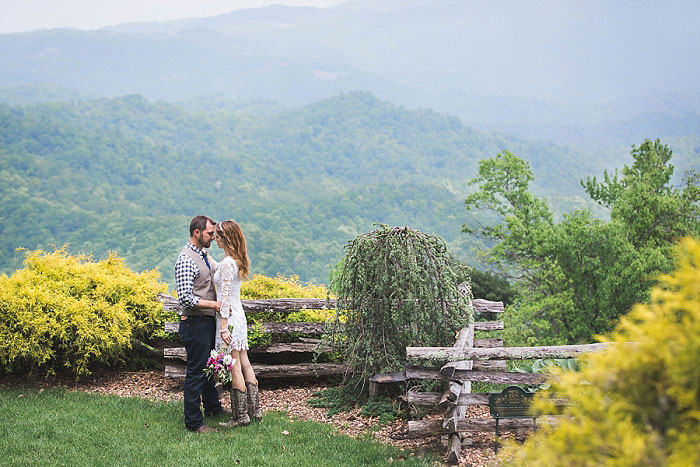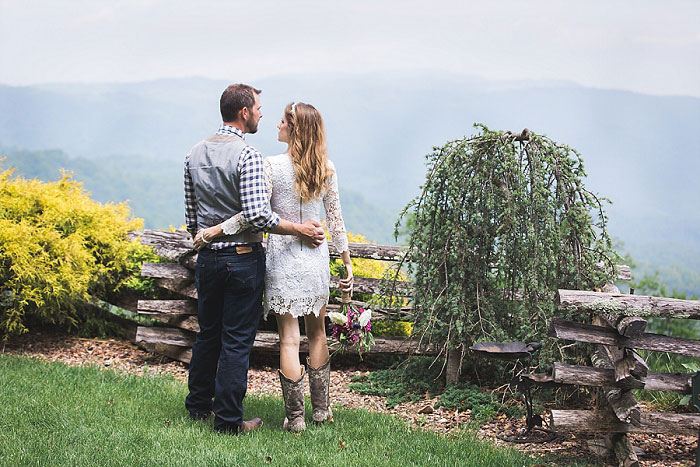 What was the best thing about having an intimate wedding?
Everything. We were never rushed, or anxious about guests. We didn't have to worry about making a mistake or being embarrassed. We were able to take our time with the photographer and get lots of beautiful images because we did not have a schedule and no one was waiting on us. We really enjoyed each other and the gorgeous scenery that day. We relaxed and enjoyed the night out with a few friends. Thinking about it now makes me want to go back in time and do it all over again the exact same way!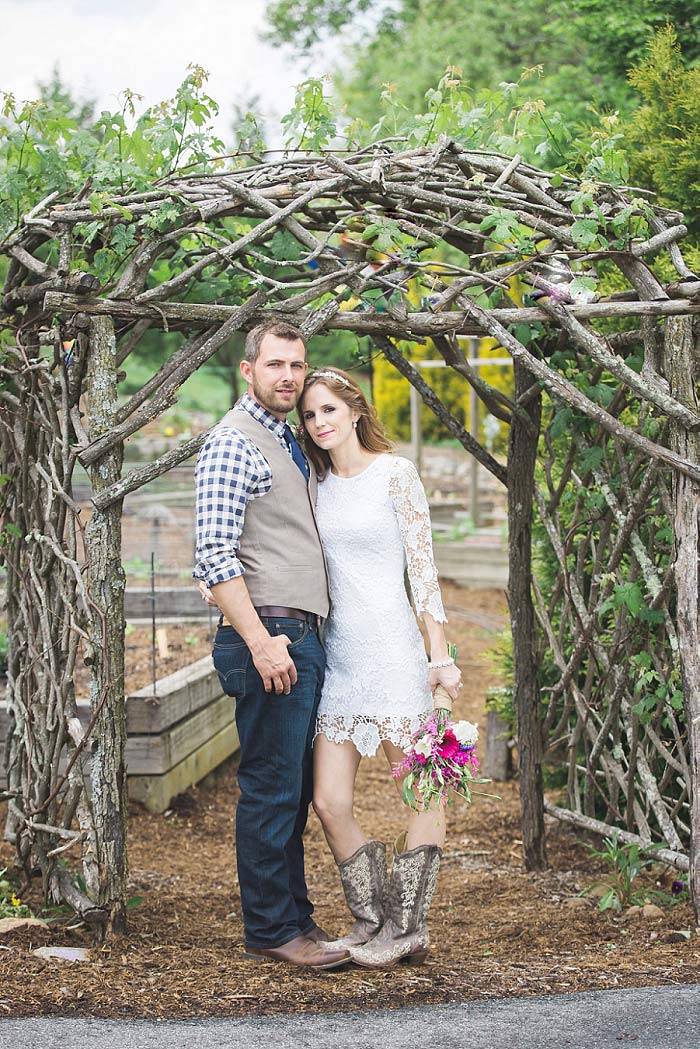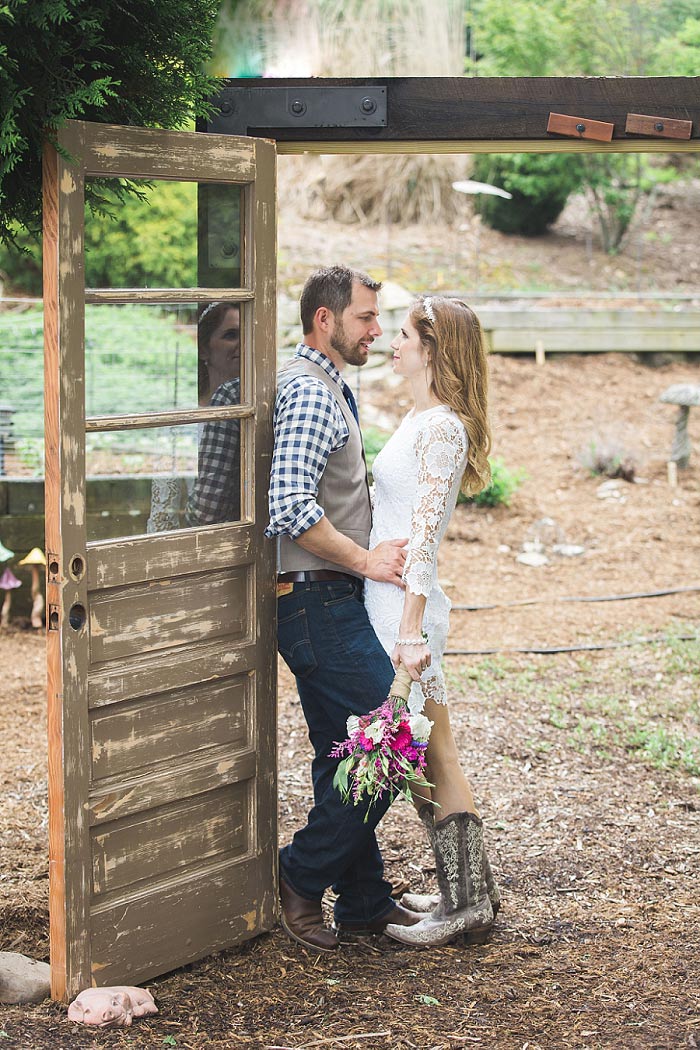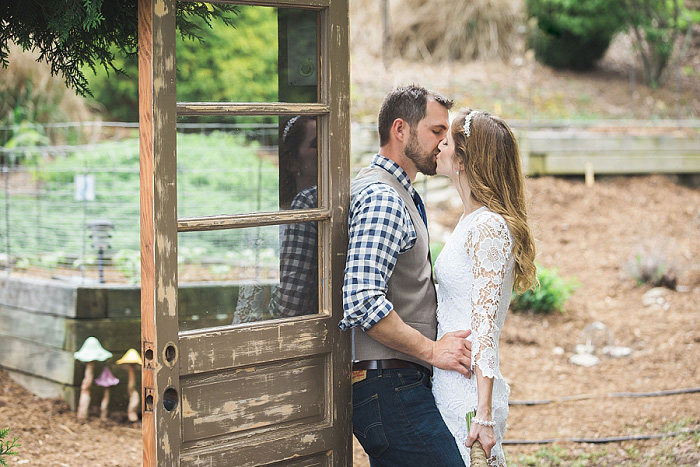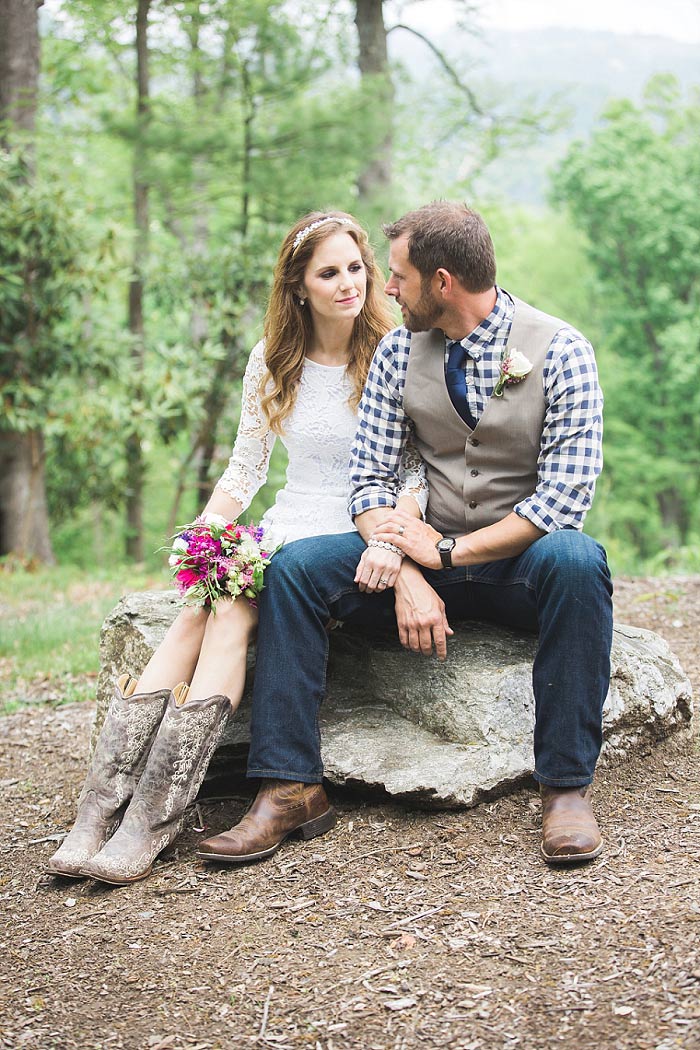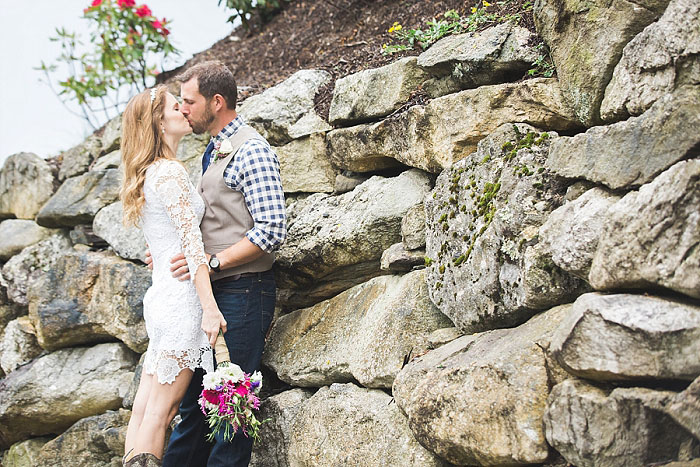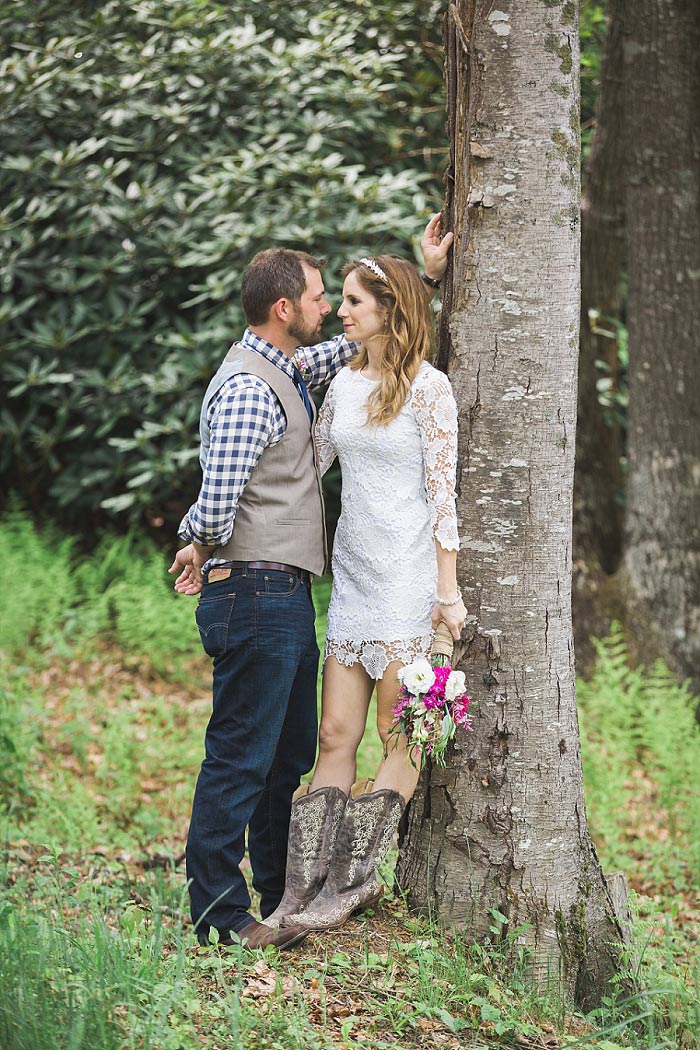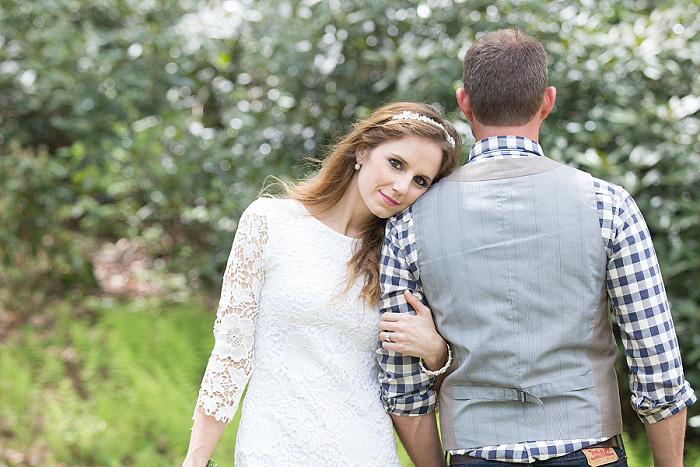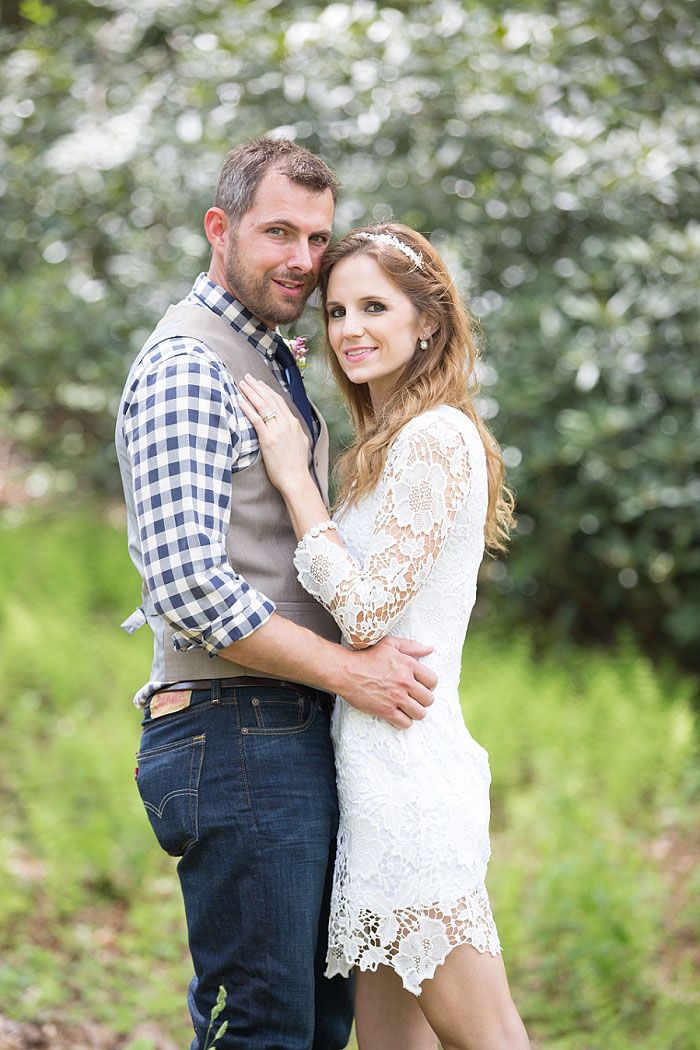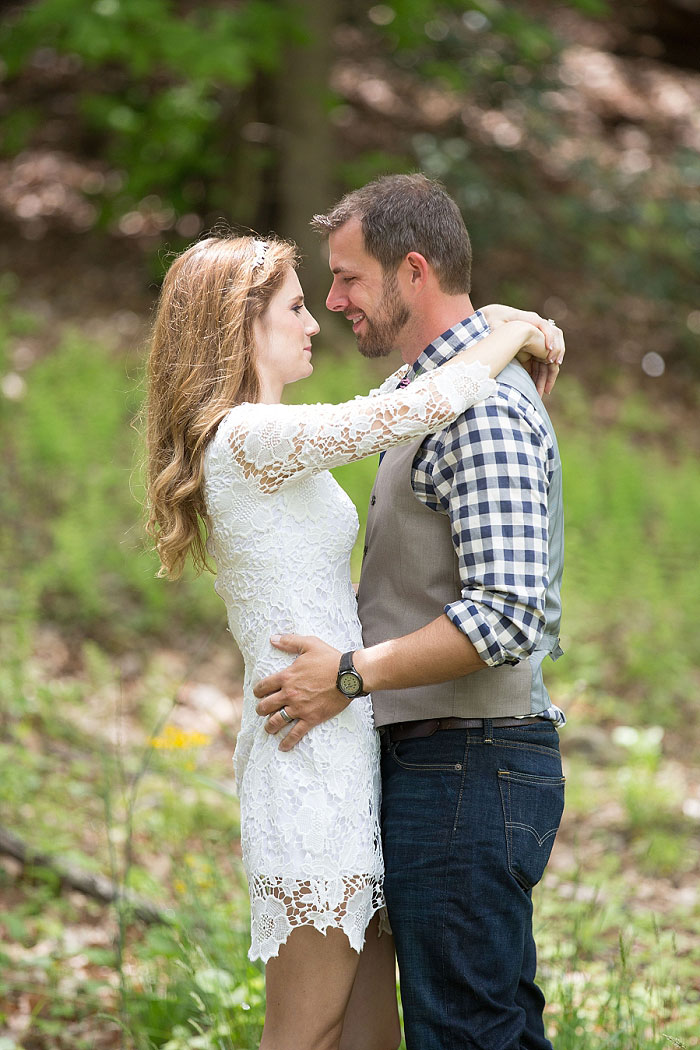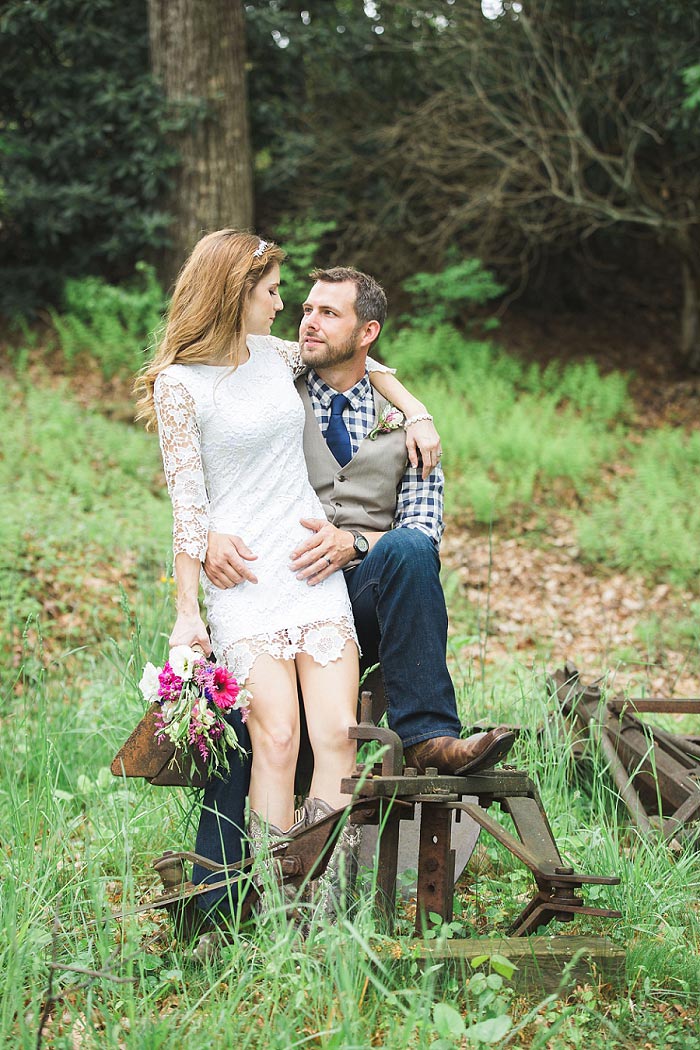 What advice do you have for couples who are considering an intimate wedding?
If you are thinking about an intimate wedding, I would say absolutely go for it! Just pick a pretty place, make sure you get a good photographer, and enjoy your spouse for the day without the time constraints and stress! I absolutely wouldn't change a thing about our wedding. It was everything I had dreamed of.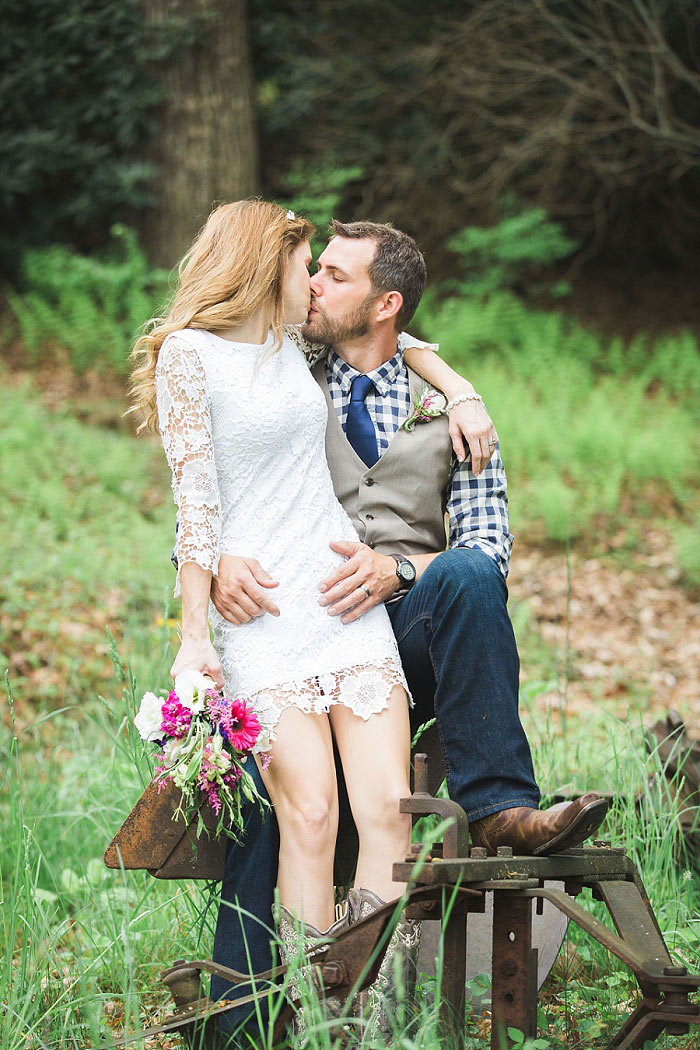 Vendors:
Photographer: Michelle Hrin Photography
Flowers: Bouquet Florist
Hair and Makeup: Serendipity Hair Studio and Boutique
Wedding Clothing and Jewelry: Macy's
Accommodations: Crestwood Resort and Spa
Dinner: Gamekeeper Restaurant