We love weddings with a whole lot of heart, and you can't get much more heartfelt than Célèste and Ryan's big day. The winter-loving couple exchanged their vows on their 5th anniversary and paid homage to the season in which they fell in love by creating a cozy, snow covered space for their guests that not only set the mood, but also evoked memories of their first date. They even included a handmade evergreen ceremony chuppah reminiscent of the snow-covered trees under which the couple shared their first kiss. And while the bride may have, in her own words, ugly cried all the way down the aisle, it only makes us love this wedding (and this couple) even more!
Special thanks to Cameron and Mindy of Braun Photography for capturing all the beautiful moments – tears and all – and sharing them with us today!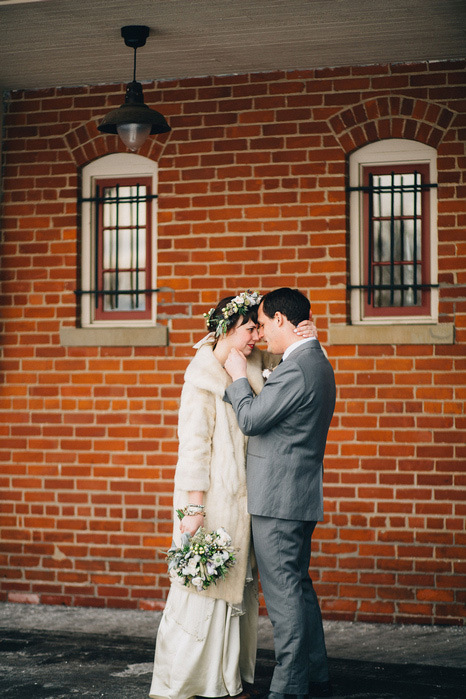 Célèste, 25 & Ryan, 32 
Cincinnati, OH
Wedding Date: January 24, 2014
Number of Guests: 50
Wedding Cost: $20,000
Wedding Ceremony Location: Centennial Barn
Wedding Reception Location: Centennial Barn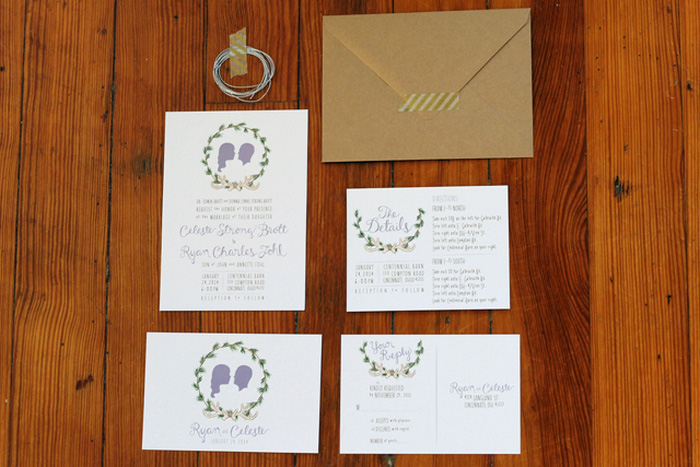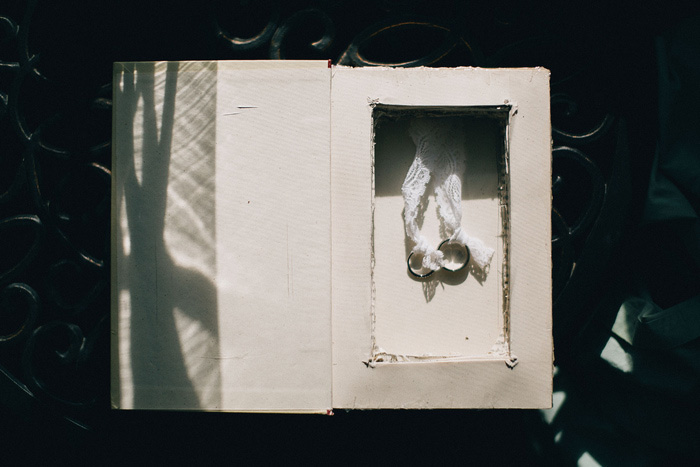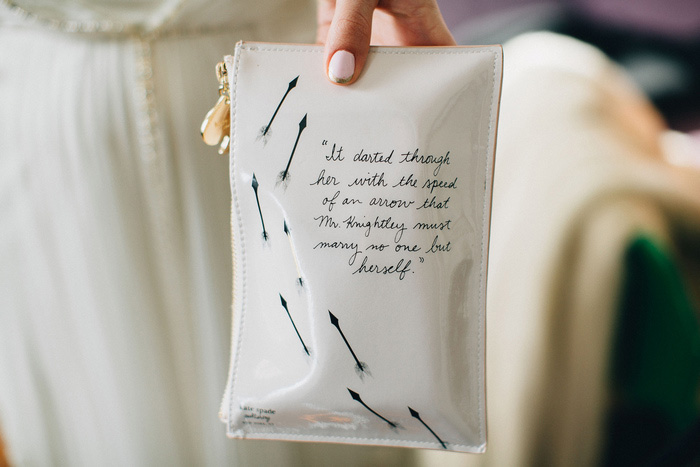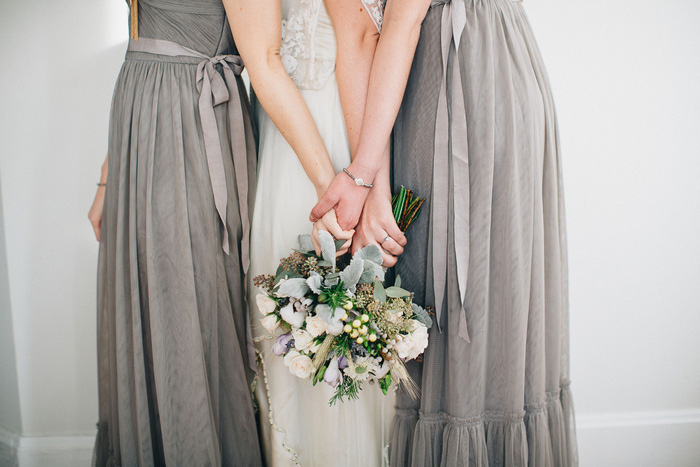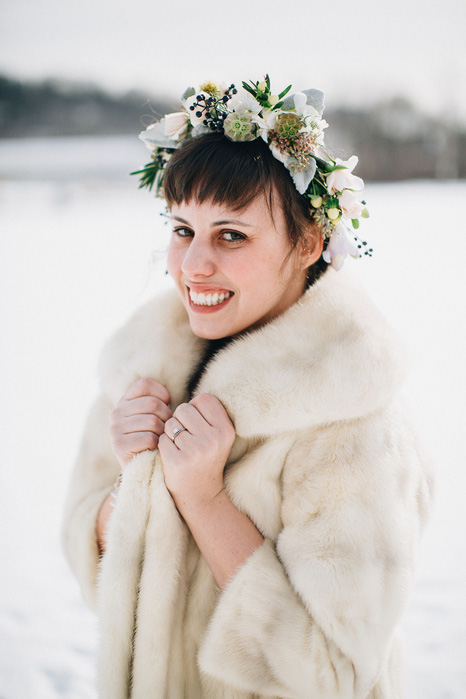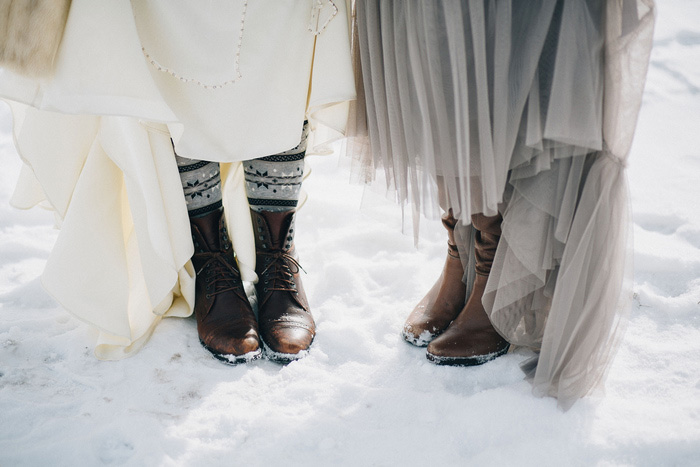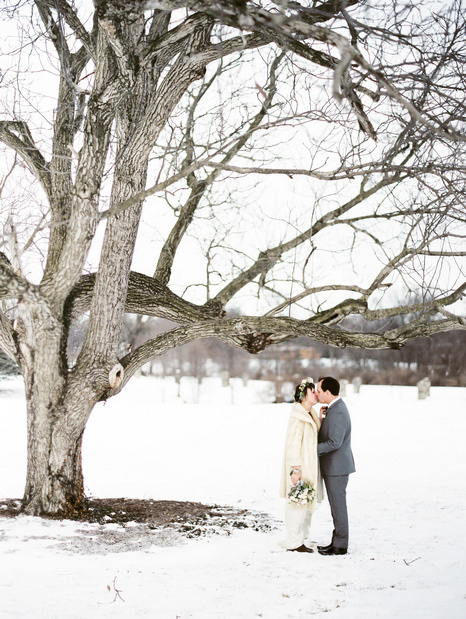 Why did you have an intimate wedding? 
Intimacy was our number one priority for our wedding. We got married on our 5th anniversary after living together for several years and considering carefully what marriage would mean to us, and we wanted to be very purposeful with every wedding decision we made.
Neither of us is religious, but we wanted our ceremony to have the same deeply meaningful resonance of a religious one. So, we created a ceremony from scratch, borrowing from several traditions, making up some new ones, and incorporating both traditional vows and vows we'd written ourselves. Because our ceremony was so personal, we decided to share it with a small group of trusted friends and close family. I don't think I would have felt comfortable reading the vows I wrote in front of hundreds of people.
It worked out well because I cried a lot. You always picture yourself walking down the aisle, looking the most beautiful you've ever looked. Instead, I ugly cried the whole way down. I kind of wish I had a pretty picture of myself walking down the aisle (I do have one from the rehearsal at least), but that's just the unpredictable nature of love I guess. At the moment I felt myself physically moving toward my future, gazing into Ryan's eyes and seeing the look on his face, it all became so real and I felt a rush of gratitude for him standing there, for my father walking next to me, and for all the loved ones surrounding us. There aren't many opportunities to physically do something that represents a big change in your life, and I think ceremonies can be very powerful. It's like when you graduate and you think, What's the big deal? Maybe I'll just skip the ceremony. It'll probably be boring. But then the act of moving that tassel from one side of your mortarboard to the other just feels so momentous, like in that one gesture you're cementing all the hard work of the last four years.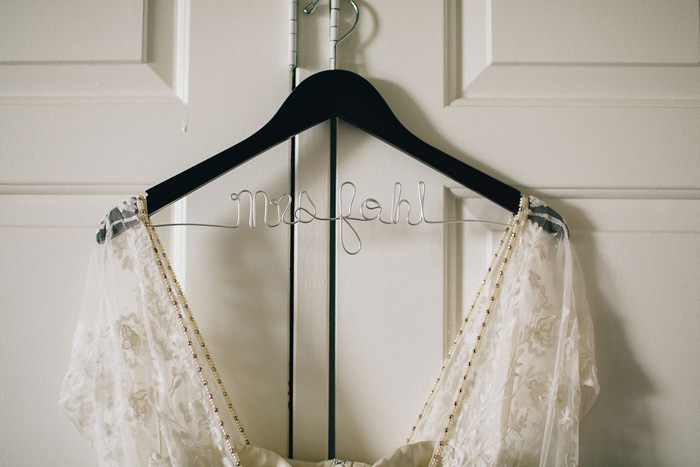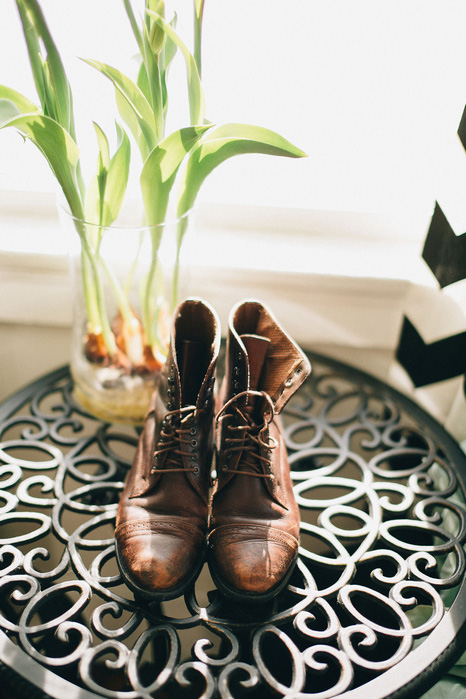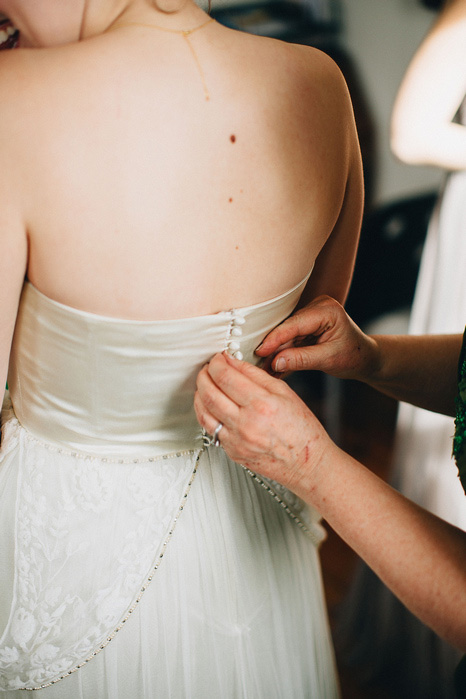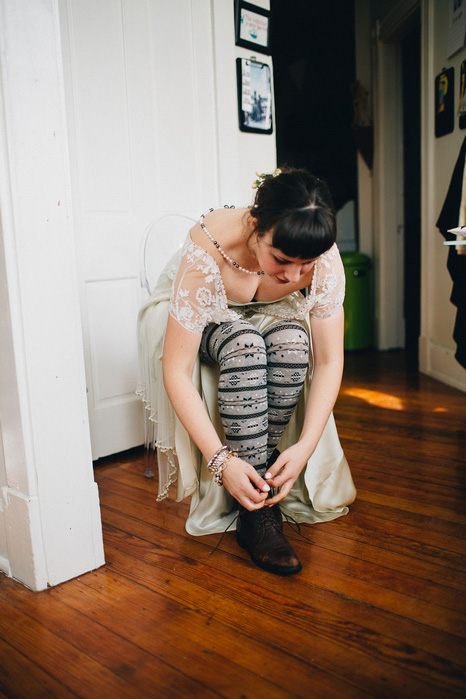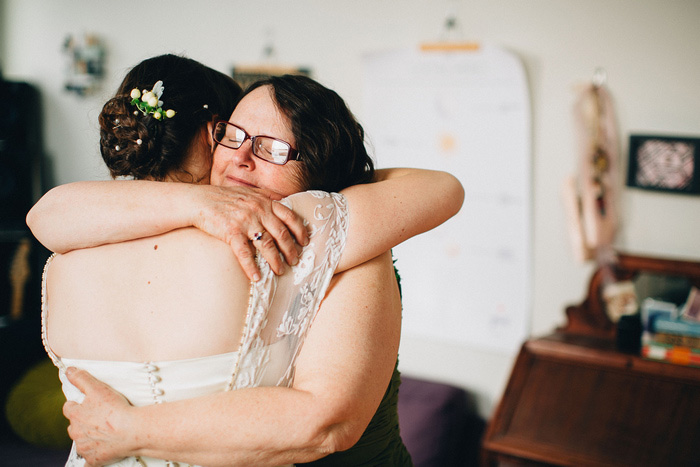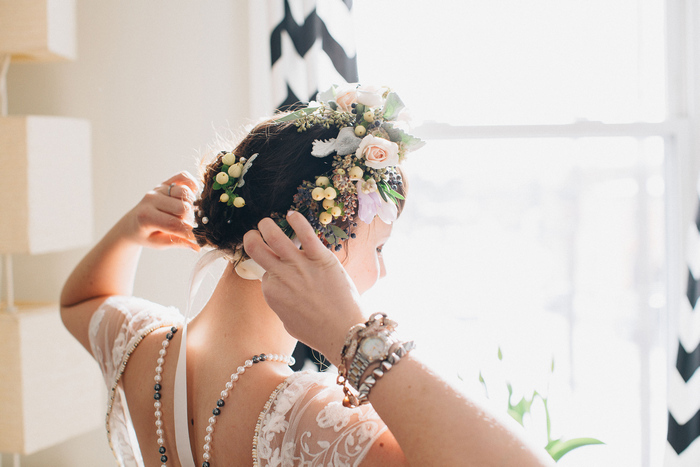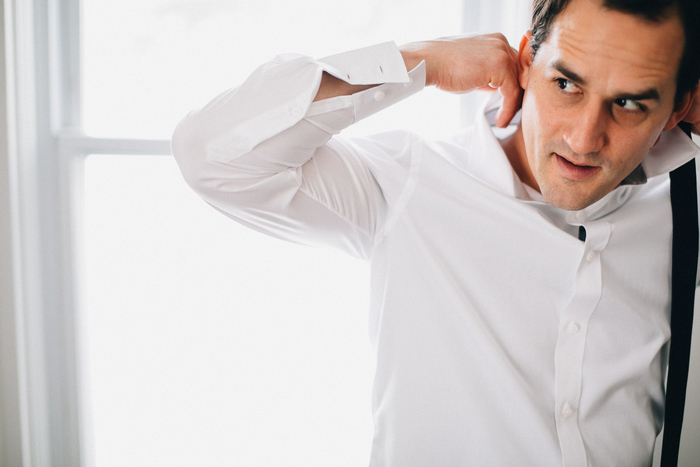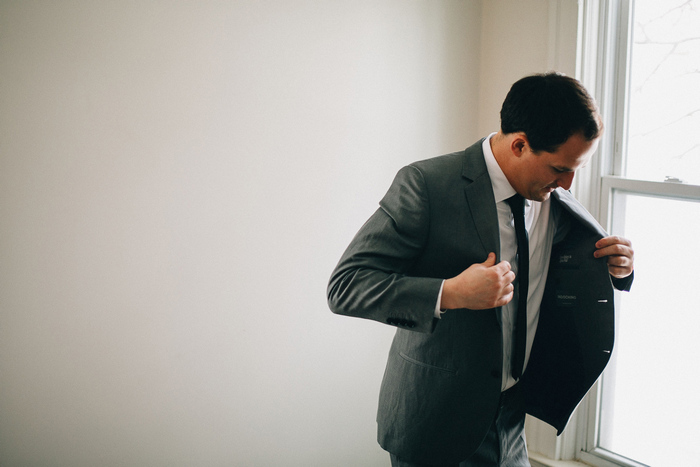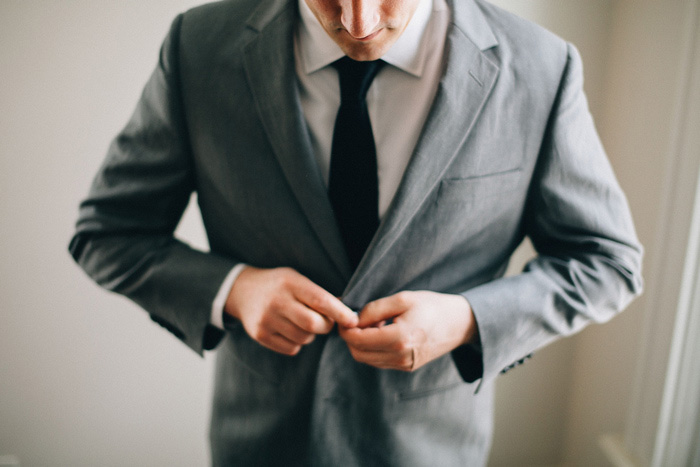 What are some the challenges that you faced planning an intimate wedding?
The biggest challenge was finding a venue that was right for us. We actually found Centennial Barn, which ended up being perfect, because someone at a larger venue recommended it. She basically said, "Our venue is way too big for you, but, if you like exposed brick, you should check out this place." The barn ended up being the perfect size to hold our ceremony and reception all in one place, and I loved how guests could hang out in the loft and look down on the dance floor.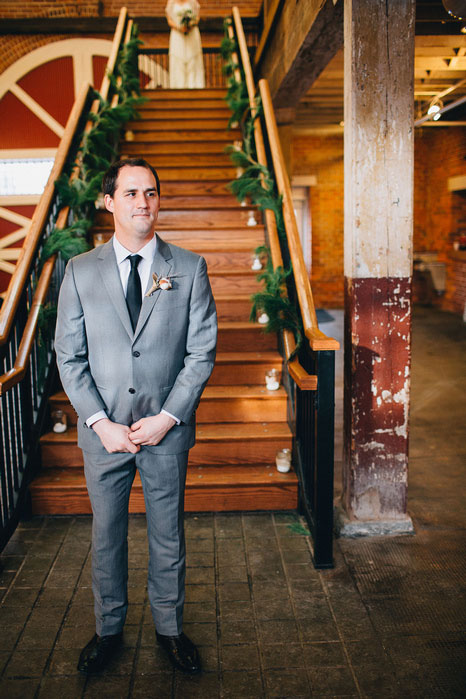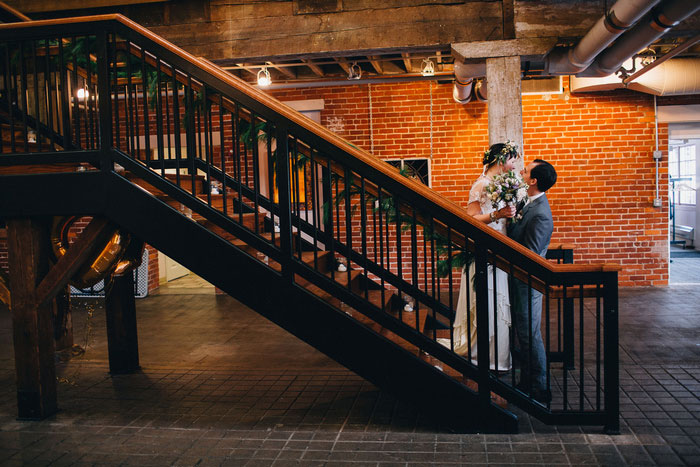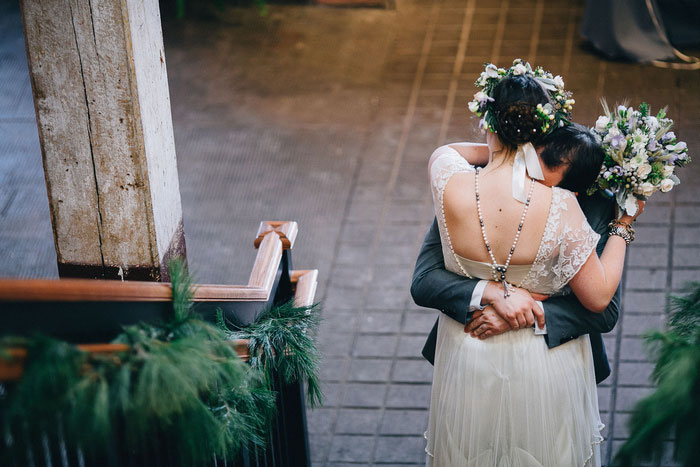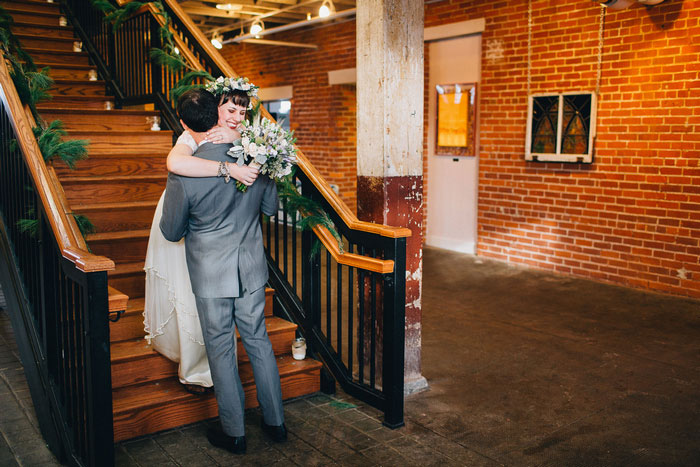 Was it difficult to pare down the guest list?
We are introverts by nature and we tend to prefer spending time with a small circle of close friends, so the guest list actually came together pretty organically. There were certainly groups of people (extended family, coworkers) whom it would have been easy to add, quickly doubling the number of guests, but we found a natural place to draw the line and we felt good about it.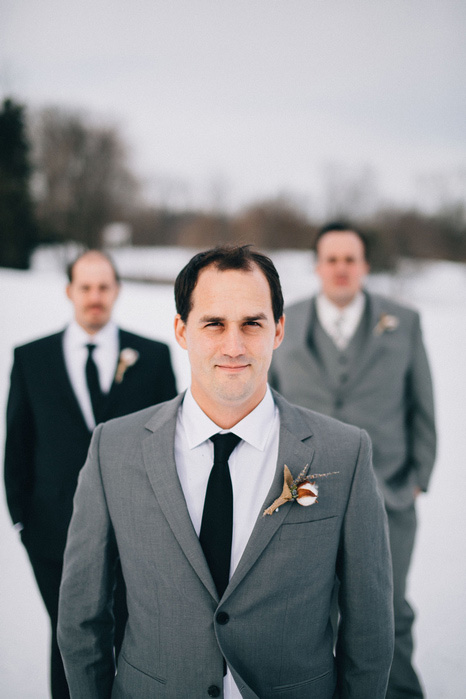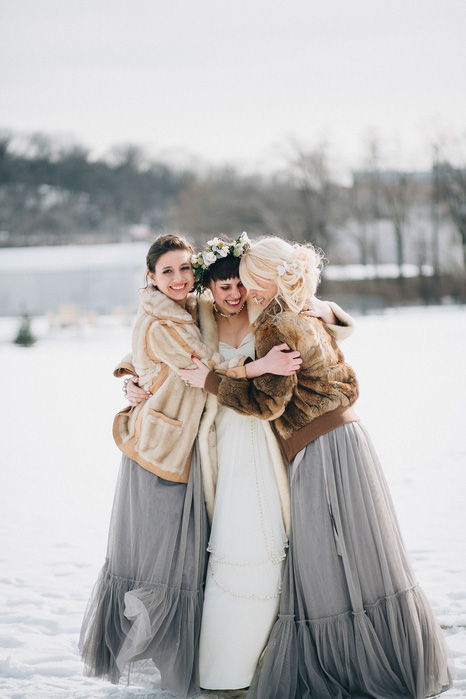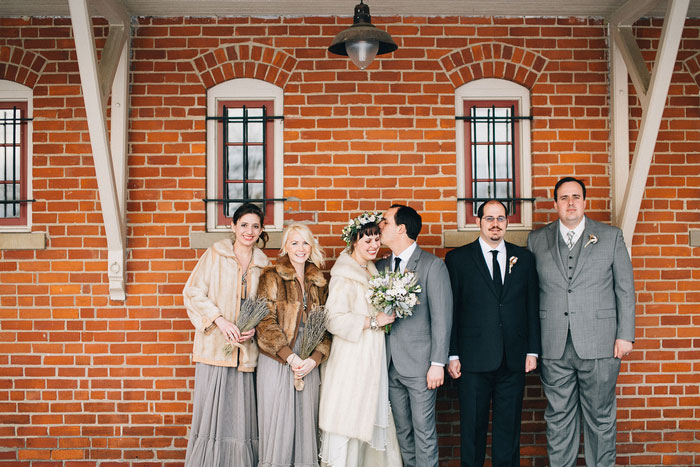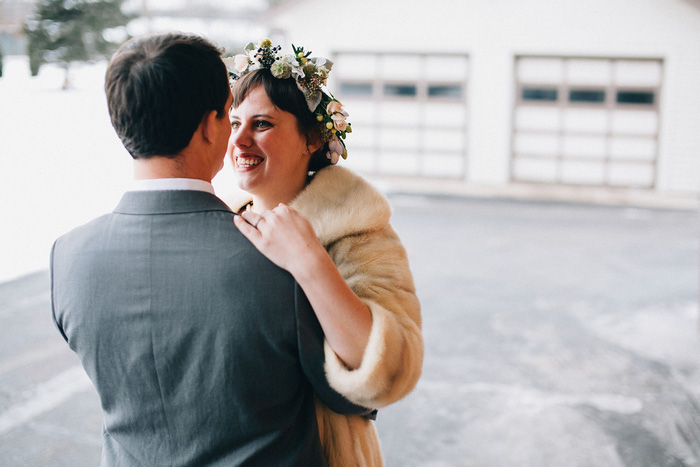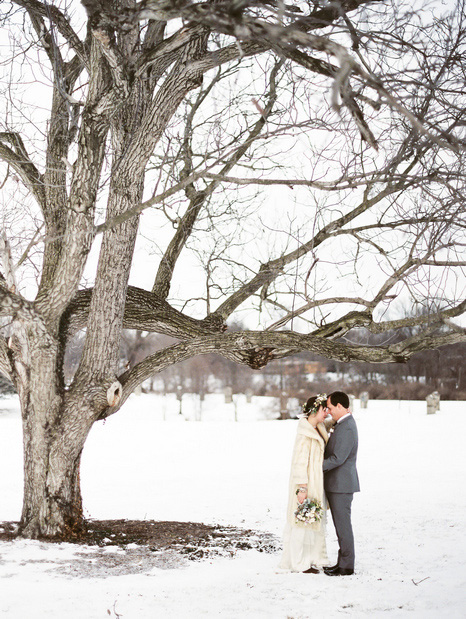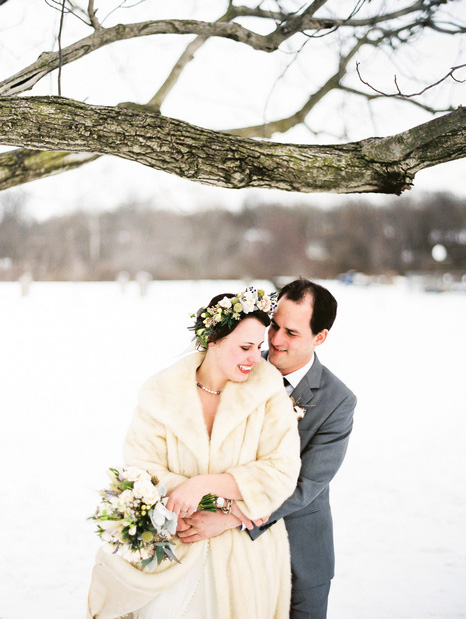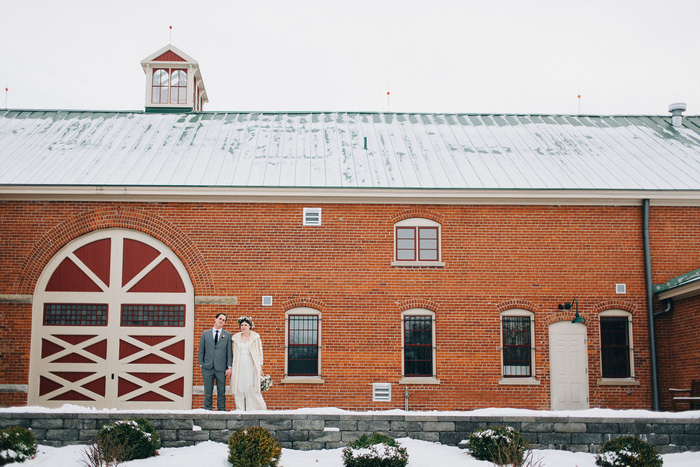 Did you have any 'issues' with the small guest list from friends and family? If so, how did you address them?
I knew that excluding extended family might rub some people the wrong way, but I didn't feel it was worth compromising the inherent nature of the kind of ceremony we wanted to have just to please other people.
Paradoxically, I think having a very small wedding lets you off the hook when it comes to perceived "snubs." When you invite hundreds of people, there can still be people who feel left out, but when you only invite 50 people, most understand that you're going for intimacy and don't take it personally that they didn't get an invite.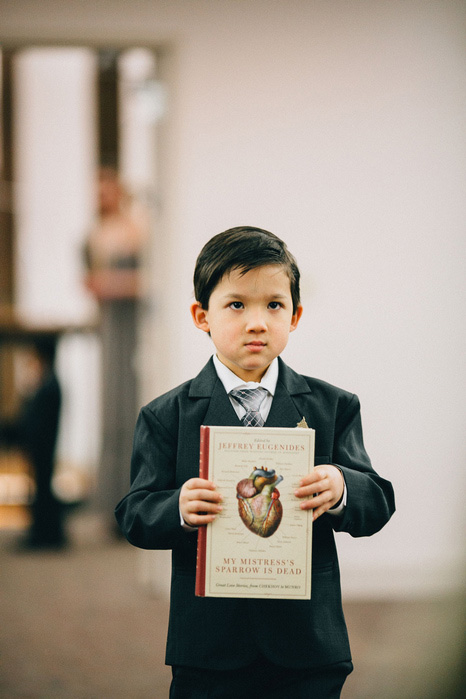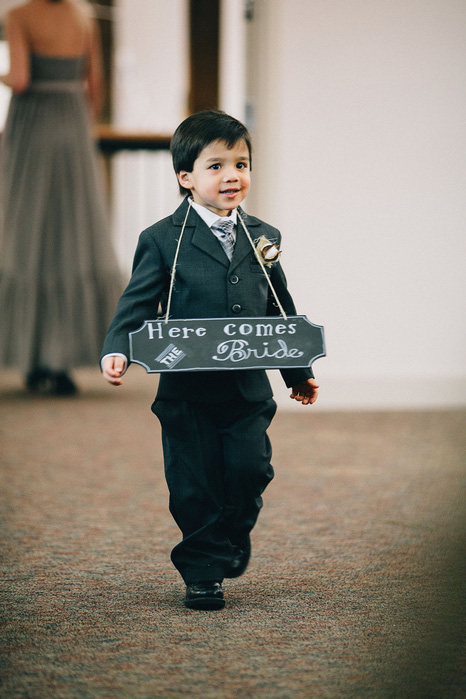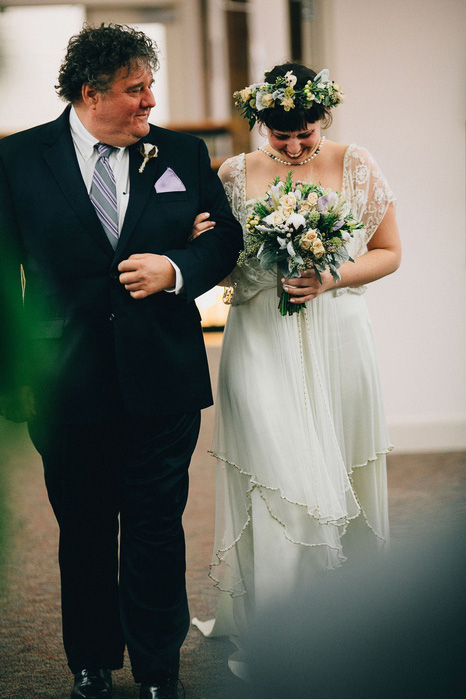 What were the highlights of the ceremony?
We wrote our own vows, and a big highlight for me was hearing Ryan read his. I had no idea what he was going to say, and he absolutely blew me away. I also really loved all the special ways our families participated in the ceremony.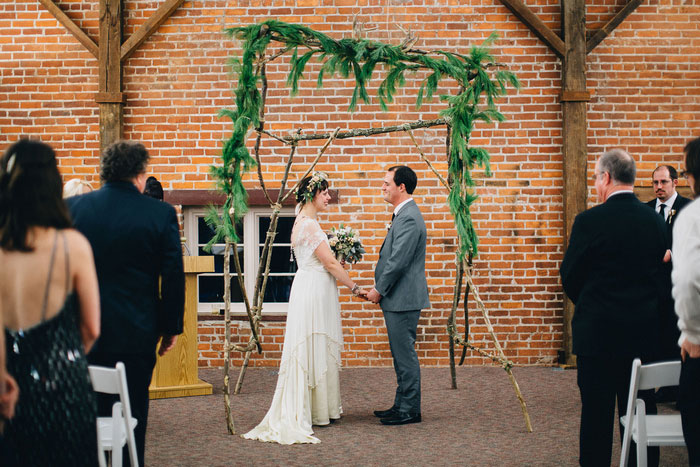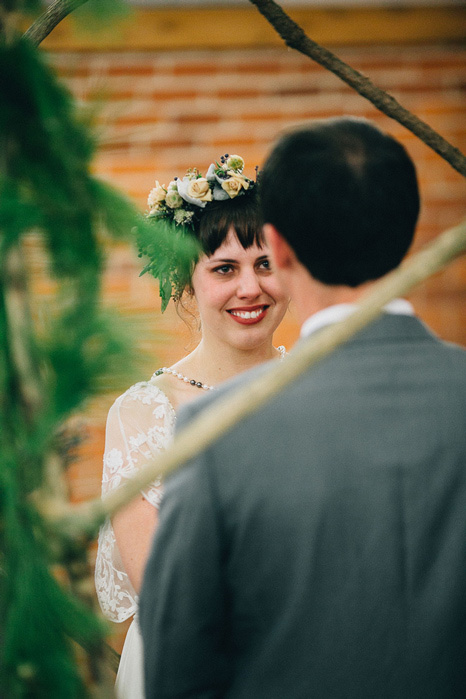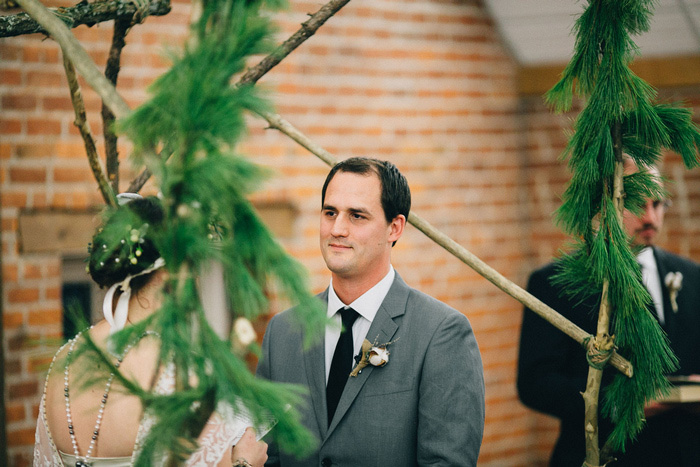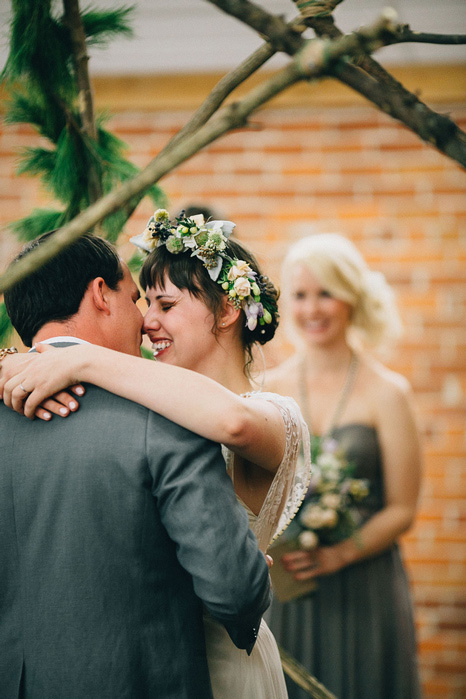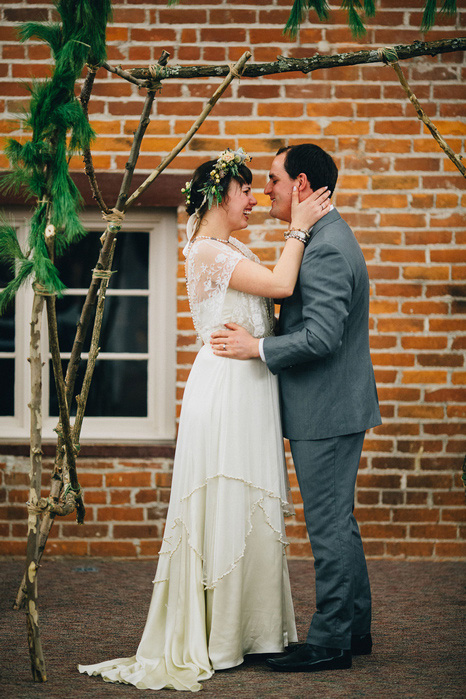 What were the highlights of the reception?
Just after the ceremony, Ryan and I snuck into the stairwell as guests filed out of the ceremony room and began cocktail hour. We took about ten minutes to just revel in the emotion of the moment and look at the secret inscriptions we'd each had engraved in the other's ring. It's hard to put into words the feeling of those ten minutes, but they were definitely the happiest of my life.
The overall look of the space also sticks out as a highlight. We worked hard creating DIY decor with the help of family and friends to give our wedding a personal touch. Ryan and I fell in love in the winter. Our first date was sledding, we said I love you in a snowstorm, and all our favoring memories of that time involve snow. So, we knew that we wanted our wedding to be cozy and snow-covered to evoke the mood of that time and place. When it came time to plan our wedding, the first idea that came to me was that we could say "I do" on our fifth anniversary and kiss under an evergreen chuppah to remind us of the snow-covered evergreens we shared our first kisses under. My incredibly devoted parents took on the challenge of creating the chuppah I had in my mind and it set the stage for the rest of the decor, which streamed from the ceremony room out onto the barn's loft and down a candlelit stairway to the dance floor.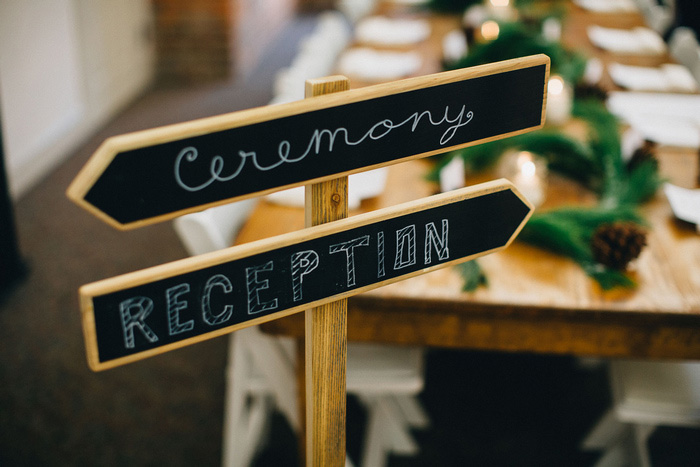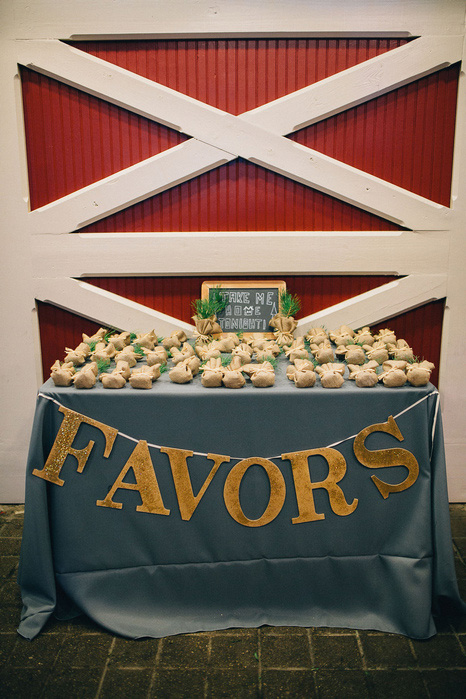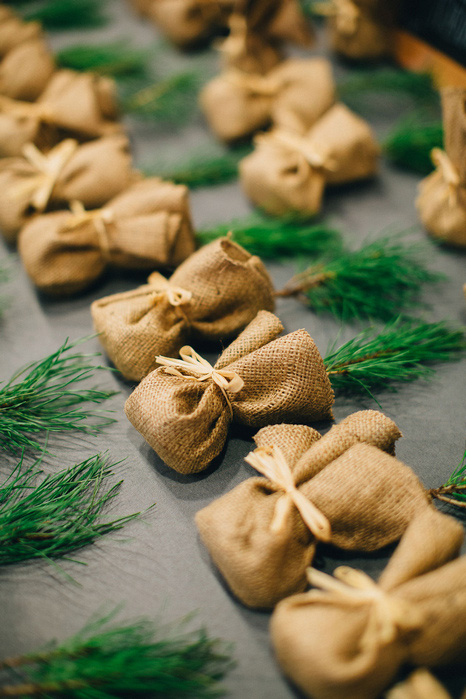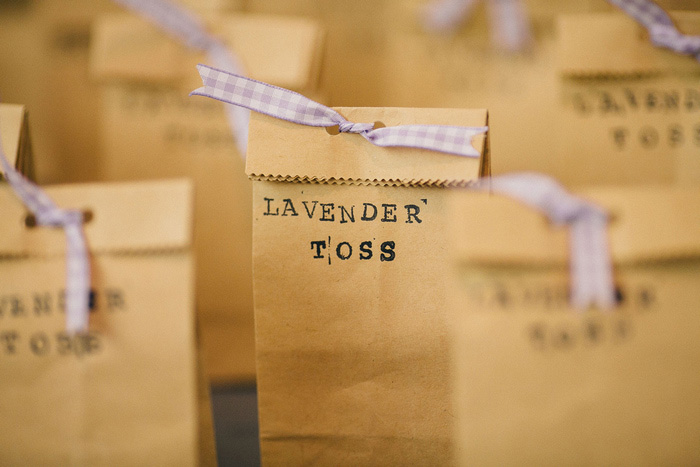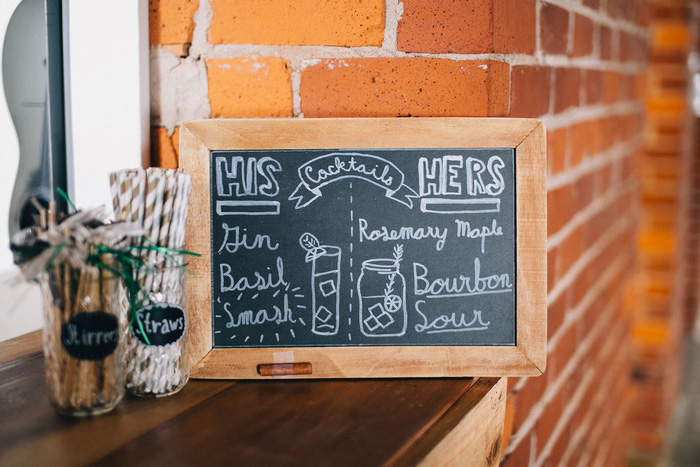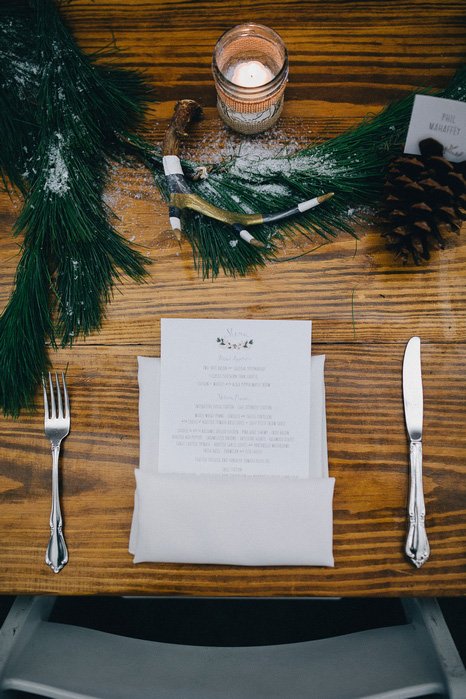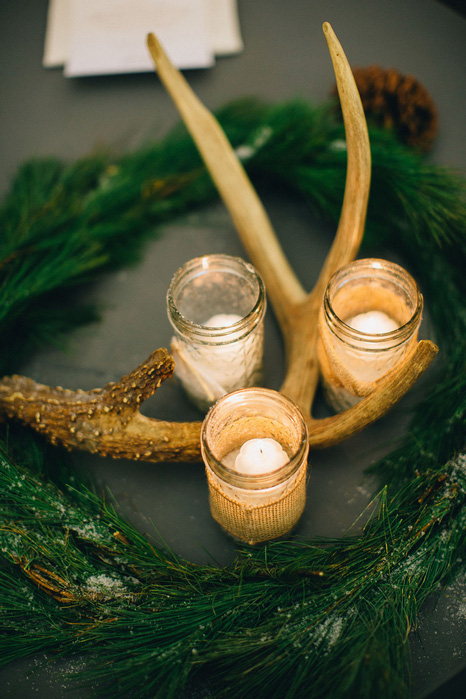 What was the best thing about having an intimate wedding?
Although we chose an intimate guest list primarily with the ceremony in mind, it ended up making for a really great reception as well. The mood was reminiscent of holidays spent with family and we were actually able to spend some quality time with everyone who came.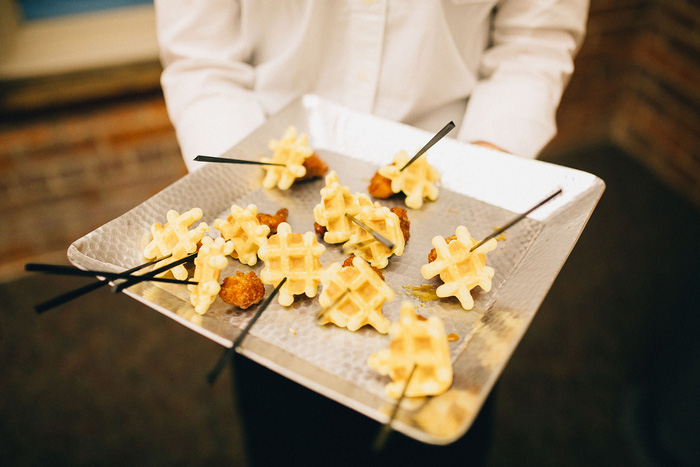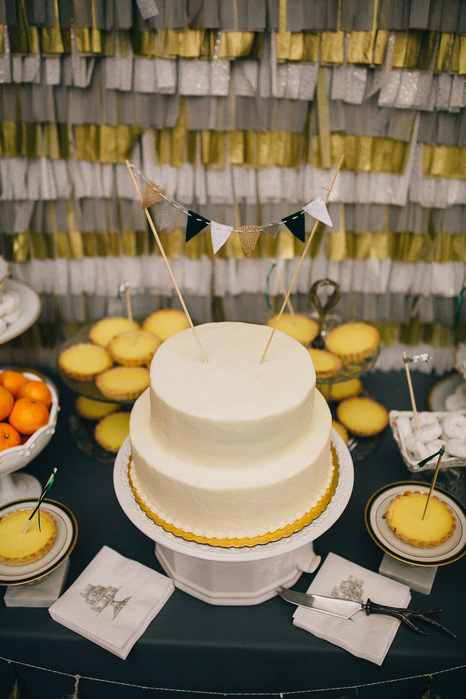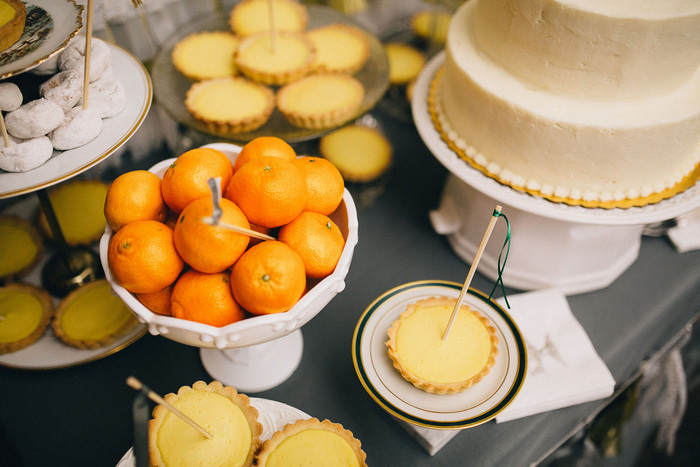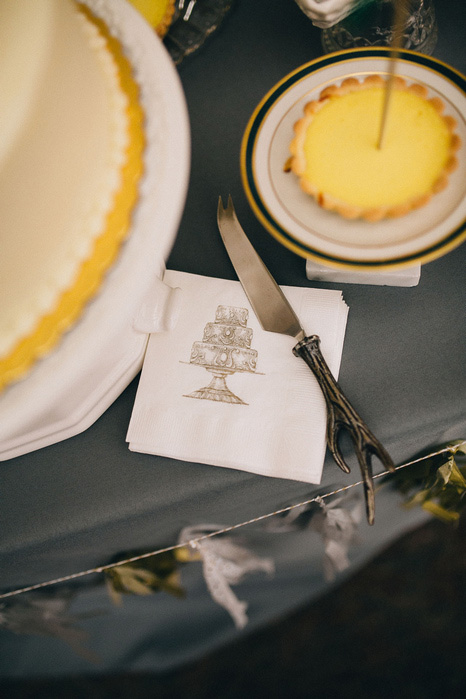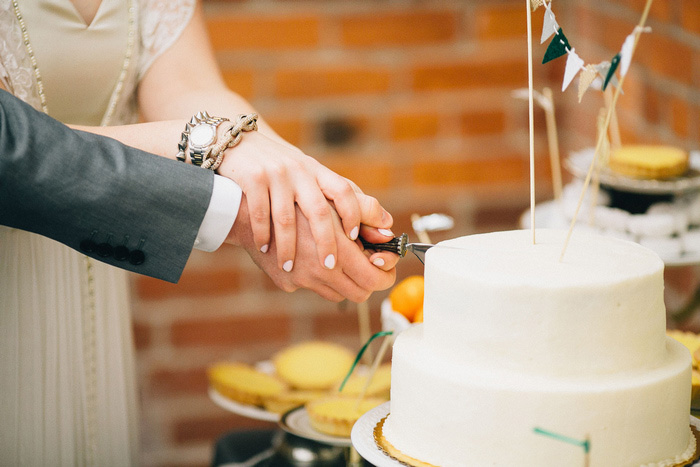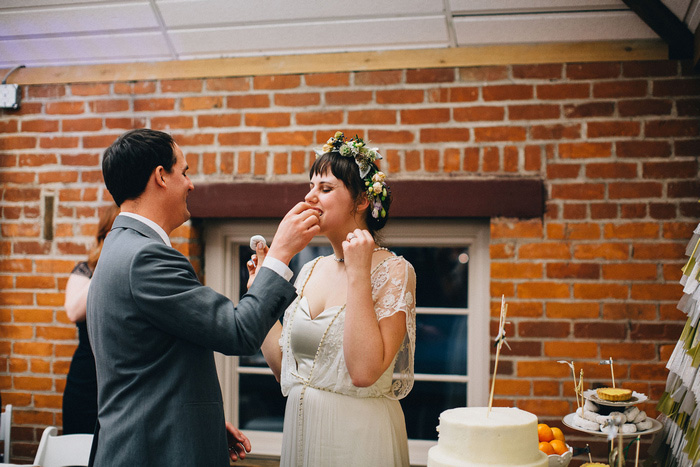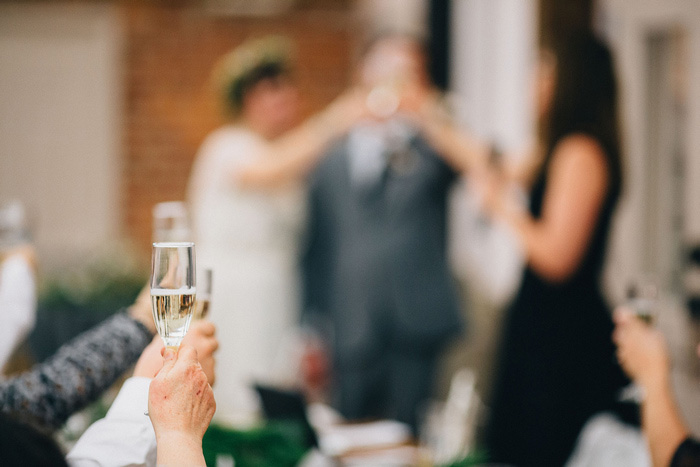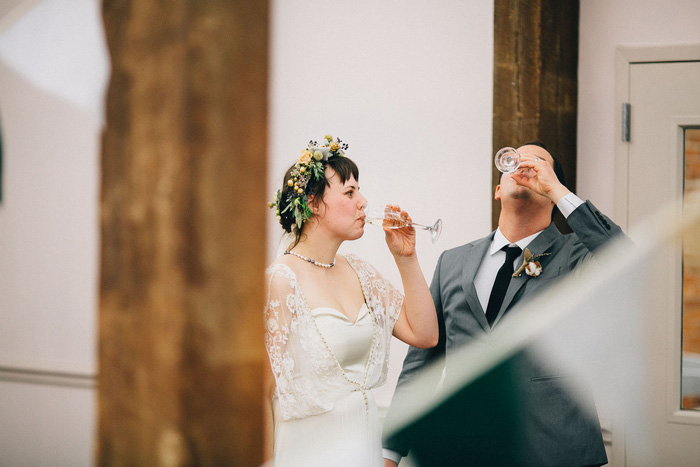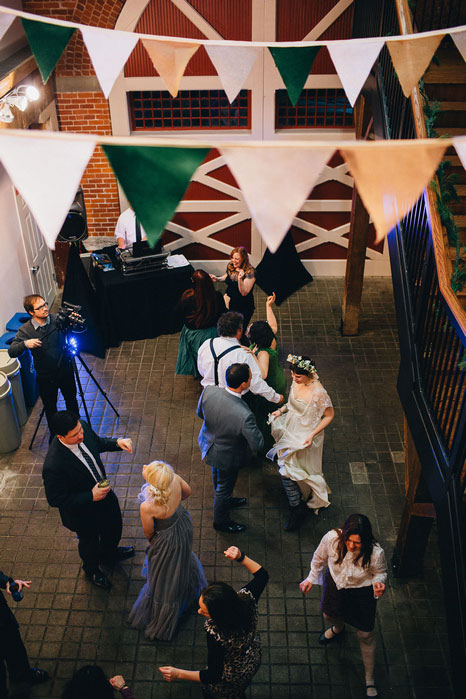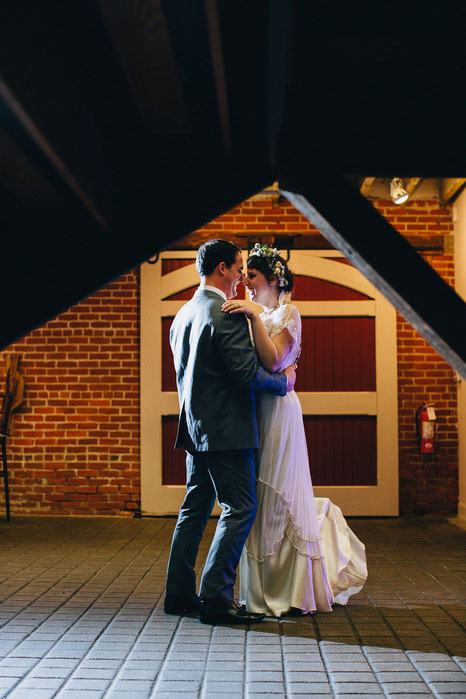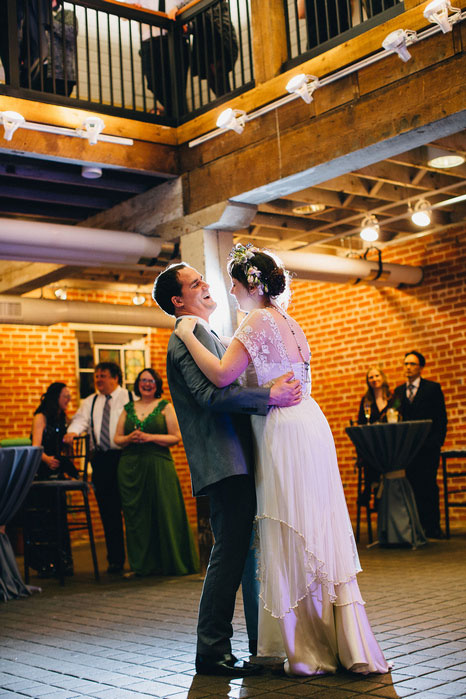 What advice do you have for couples who are considering an intimate wedding? 
It was easy for us to pare down the guest list because an intimate wedding was what we both sincerely wanted. I think you can always tell if you're on the right path just by asking yourself if it feels right. If it doesn't feel right, you can re-examine what you really want and go from there.
Being on the same page as your spouse is the most important thing. If your desires don't align at first, discus how you can compromise. Once you are both on the same page, you can represent a united front when discussing your plans with family and other concerned parties.
When it comes to people who want you to invite more guests, it's important to be direct yet polite. Remember, they're happy for you and they just want to share your happy day with more people.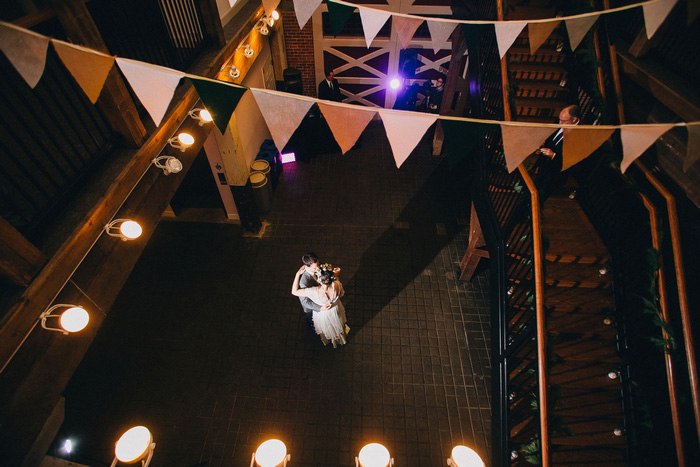 Vendors:
Venue: Centennial Barn
Caterer: Eat Well
Coordinator: Jen Weber of The Love Riot
Photography: Braun Photography
Videography: Studio Z Films
Decor: DIY
Favors: Green World Project
Invitations and Stationery: Five Dot Design
Bridal Gown: Catherine Deane for BHLDN
Bride's Accessories: fur coat, vintage (borrowed last minute from bridesmaid's mom) // boots, vintage // tights, Topshop // clutch, Kate Spade // necklace, designed by bride and made by mother-of-the-groom // bouquet and floral crown, Inspired Floral Design
Groom's Attire: suit, shirt, and tie, Indochino // boots, Asos // boutonnière, DIY
Bridemaids: gowns, BHLDN // fur coats, vintage (borrowed last minute from bridesmaid's mom) // necklaces, Bauble Bar // bouquets, DIY
Special songs:
Processional: "The Book of Love" by The Magnetic fields (bridal party), "How Deep is Your Love" by The Bird and the Bee (bride)
Recessional: "Everybody's Gonna Be Happy" by The Kinks
First Dance: "Love Letter" by The Wannadies
Father/Daughter Dance: "Find Love" by Clem Snide
Wedding Video: "January Wedding" by The Avett Brothers