Destination weddings are usually all about escaping winter in favor of sunny beaches and tropical waters, but not every couple out there prefers sand to snow; in fact, some people are actually hardcore winter fanatics (hard to image, we know). So for those who would rather enjoy some fun in the snow than fun in the sun, here are 10 perfect winter wedding destinations.
1.  Swedish Ice Hotel – Jukkasjärvi, Sweden
What better place for winter lovers to get married than an ice hotel? Open between December 23rd and the end of April, the Swedish Ice Hotel is the world's largest hotel made out of ice and snow. It even has its own ice church where couples can say their "I do's"  in a truly one-of-a-kind setting.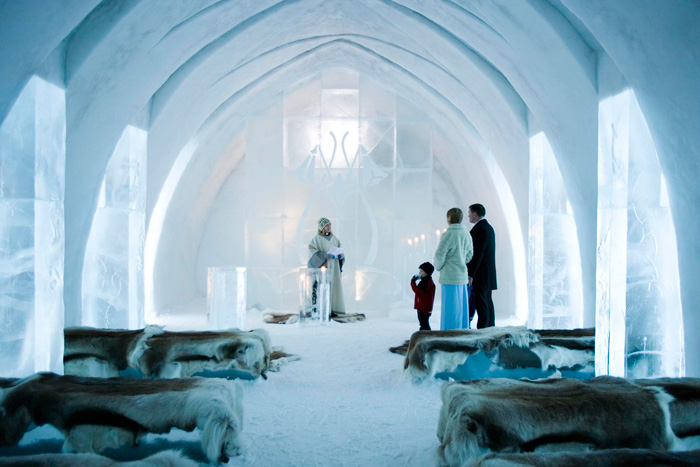 2.  Budir Church – Budir, Iceland
If beautifully desolate landscapes are your thing, then Budir, Iceland is the place for you! A small hamlet made up by a cluster of buildings, on the westernmost tip of the Snaefellsnes peninsula, Budir offers awe-inspiring views of the sea (and its glacier) and the mountains. After exchanging vows in its quaint church, couples can head over the Budir Hotel for dinner at what is considered Iceland's most romantic restaurant.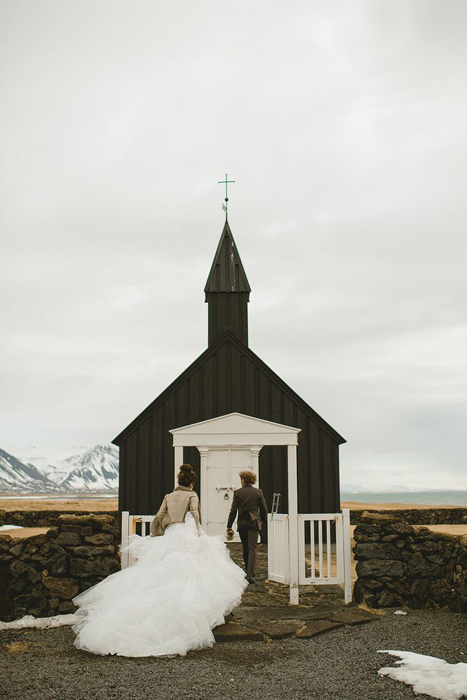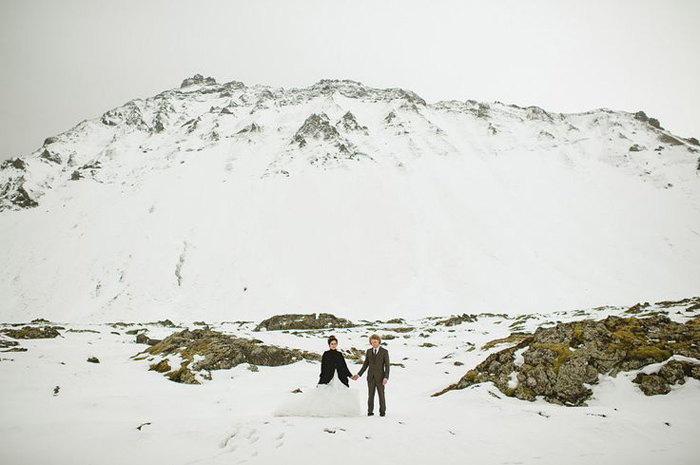 3.  Maierl-Alm Chalets – Kirchberg, Austria
Located directly on the slopes of the Kitzbühel Alps, the Maierl-Alm Chalets in Kirchberg Austria is the perfect wedding venue for those looking to ski off into the sunset together.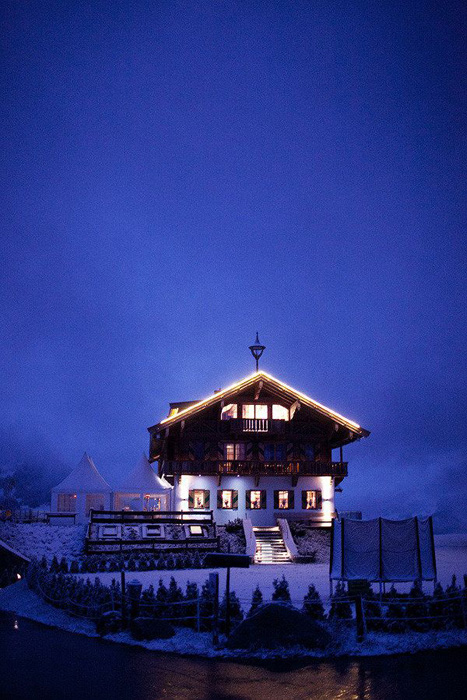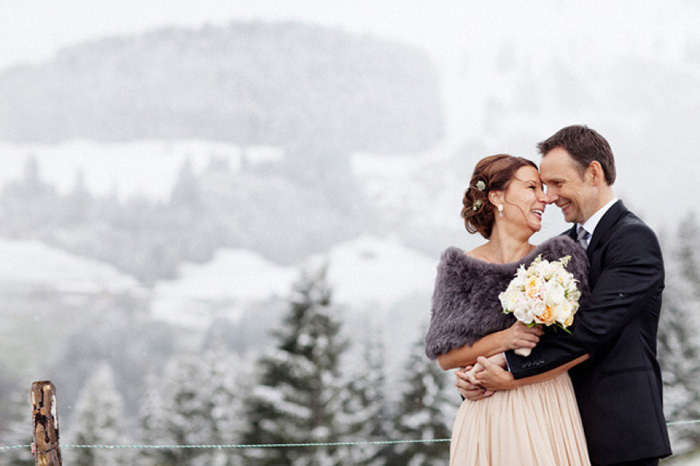 4.  Chamonix-Mont-Blanc – France
Another one for the ski bums, Chamonix-Mont-Blanc is one of the oldest ski resorts in France and one of the most picturesque locations you can imagine for a wedding. Whether you choose to get married in a cute little chapel, next to the glacier, or at a private cabin in the mountains, you can't go wrong with a destination wedding in Chamonix.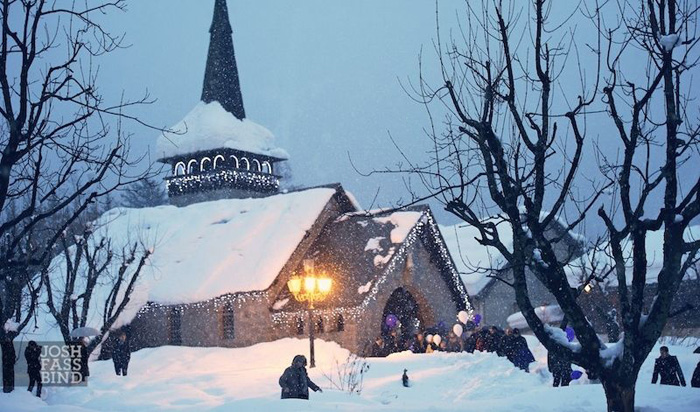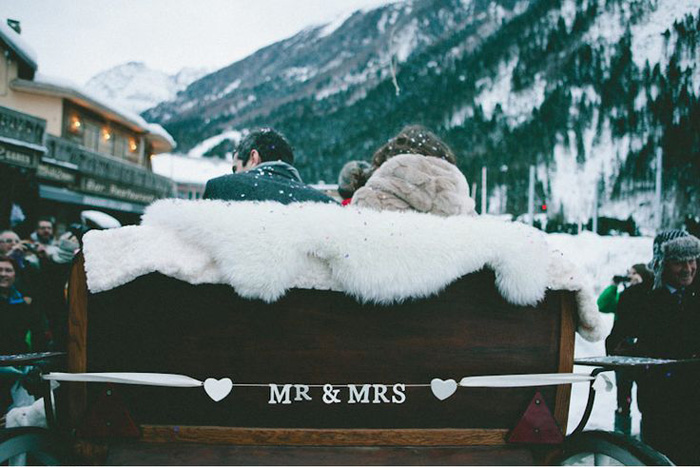 5.  Llao Llao Resort – Bariloche, Argentina
Argentina might seem like the last place you would go for a winter destination wedding, but nestled in the foothills of the Andes, the city of Bariloche is like a little Switzerland, complete with excellent ski hills, chocolate shops, and saint bernard dogs on display. Surrounded by 3 different mountains, Llao Lalao Resort is the perfect destination for couples who like a little snow, but not a lot of cold.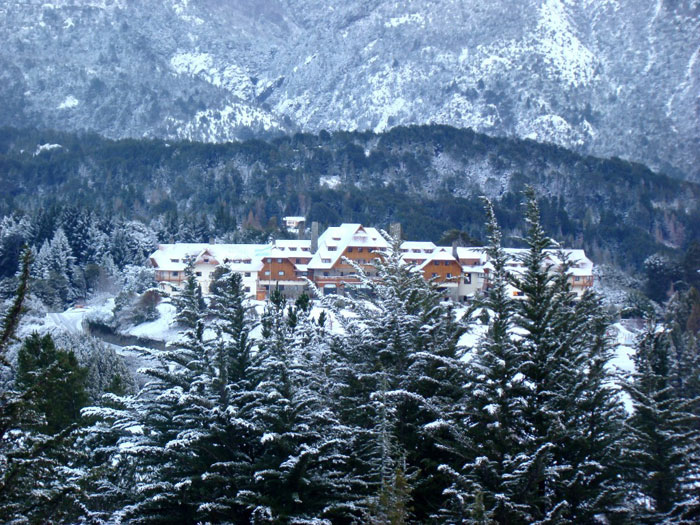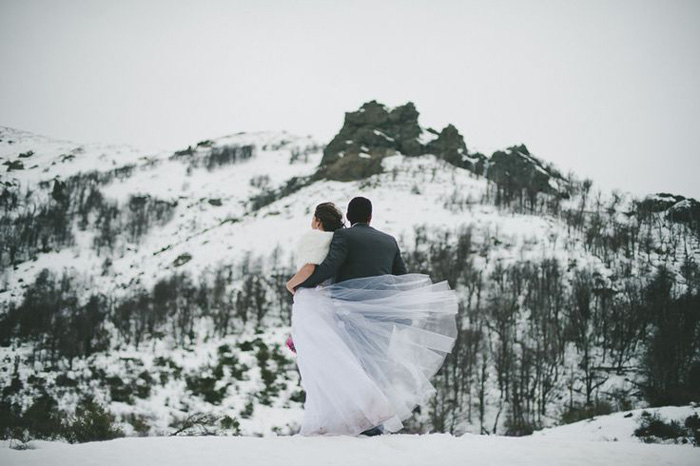 6.  Igloo Village – Saariselkä, Finland
Imagine getting married in a glass tipi while the Northern Lights dance over your head; sounds pretty spectacular doesn't it? At the Igloo Village in Finland, you can do just that. The best part is, you get to enjoy all the beauty of winter while staying toasty warm inside!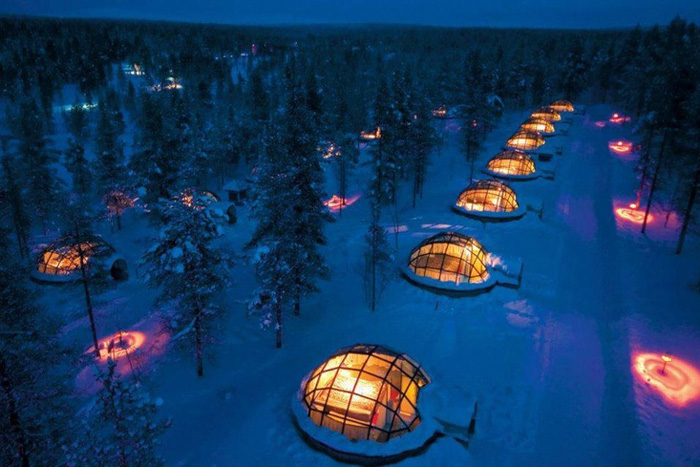 7.  Central Park – New York City, New York
Looking for an urban winter escape? Why not leave the slush and grey of the city streets behind and get lost in the winter wonderland of Central Park instead?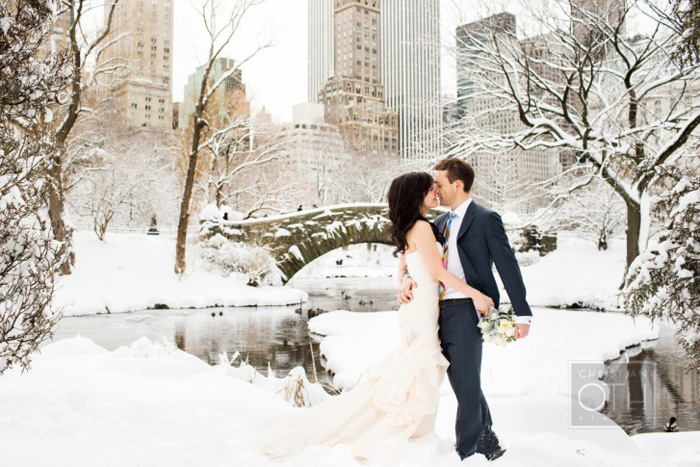 8.  Dunton Hot Springs – Dolores, Colorado
If you want to get married in the mountains, but don't want to travel overseas to do it, there are lots of options closer to home including Dunton Hot Springs Resort set deep in the San Juan Mountains of the Colorado Rockies. A restored ghost town, the resort boasts luxury cabins, an outdoor chapel, a saloon, and some seriously stunning landscapes.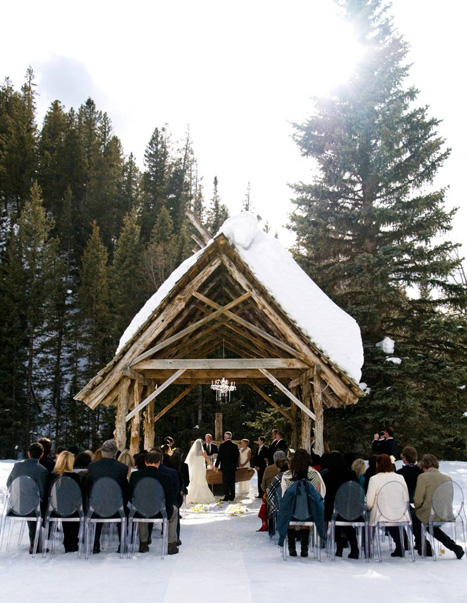 9.  Sucrerie de la Montagne – Rigaud, Quebec
Horse drawn sleds, a roaring fire, and maple syrup; what else do you really need? Sucrerie de la Montagne offers everything you could want from a wedding venue and more!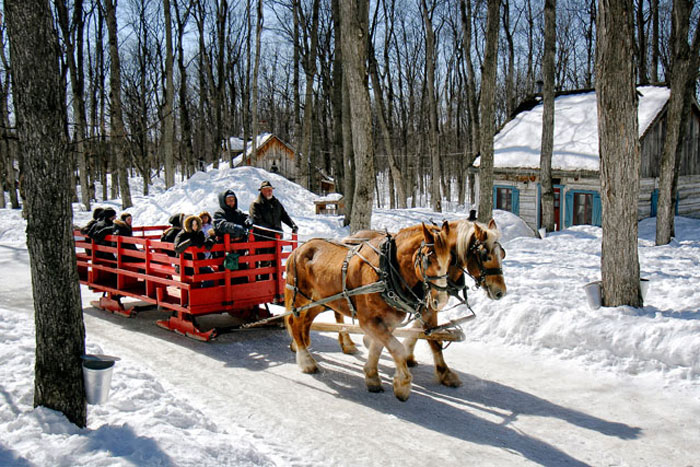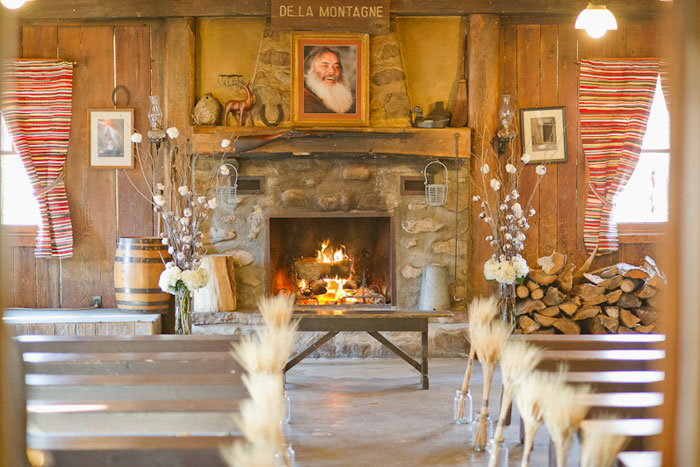 10.  Emerald Lake Lodge – Yoho National Park, British Columbia
A list of winter wedding destinations just wouldn't be complete without mention of the Canadian Rockies. The secluded Emerald Lake Lodge in the heart of Yoho National Park is the perfect romantic retreat for a truly memorable mountain wedding.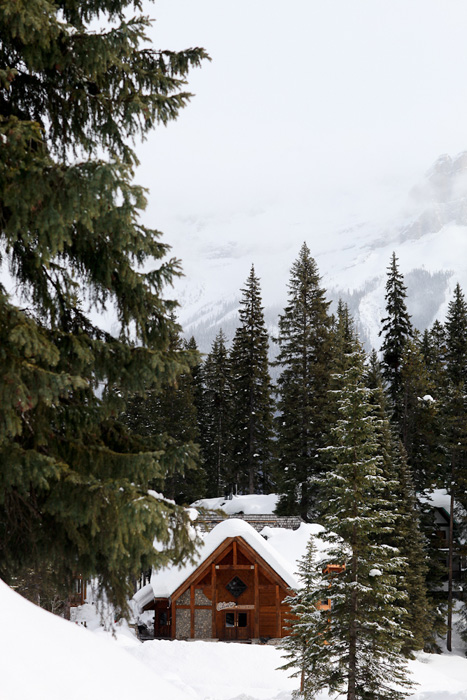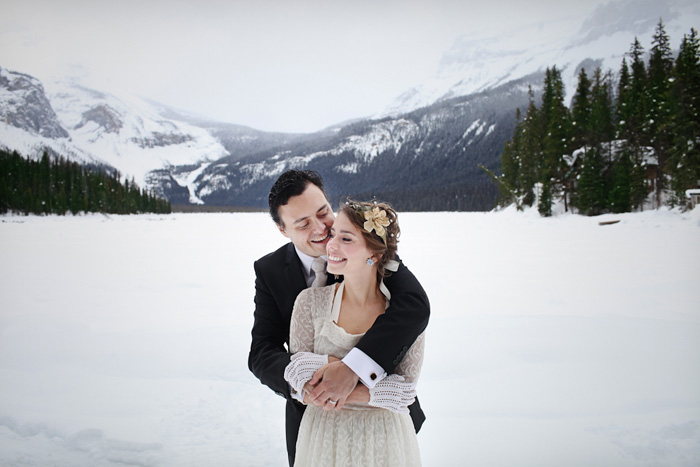 Photo one: heffernansweddingsabroad.ie; Photo two: rocknrollbride.com; Photo three: rocknrollbride.com; Photo four: stylemepretty.com; Photo five: stylemepretty.com; Photo six: frenchweddingstyle.com; Photo seven: rockmywedding.co.uk; Photo eight: mcgfotografia.blogspot.ca; Photo nine: danielaliska.com; Photo ten: inhabitat.com; Photo eleven: christianothstudio.com; Photo twelve: townandcountrymag.com; Photo thirteen: sucreriedelamontagne.com; Photo fourteen: taramcmullen.com; Photo fifteen: champagnesweets.com; Photo sixteen: champagnesweets.com