What do you get when an artist and a floral designer get married? A spectacularly dreamy studio wedding, that's what!
Morgan and Christian were introduced by Morgan's 13 year-old nephew and engaged a few short months later, in what can only be described as a whirlwind romance. Morgan even packed up her business and relocated from Chicago to Napa to be with him. She calls it one of the craziest things she's ever done, but clearly it was worth it!
They held the ceremony at the Gordon Huether Gallery where Christian works and chose Celadon restaurant for its romantic enclosed patio as their reception venue. The bride put her talents to work designing the big day and trust us when we tell you that these photos from Gretchen Gause are guaranteed to give you a serious case of wedding envy!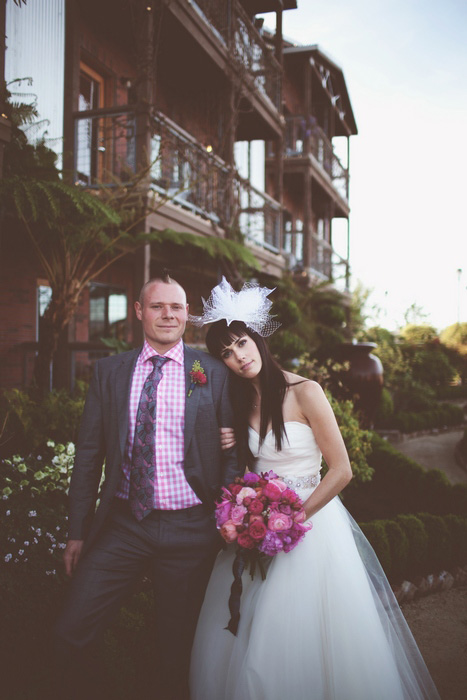 Morgan, 34 & Christian, 31
Napa, California
Wedding Date: March 23, 2013
Number of Guests: 45
Wedding Cost: $20,000
Wedding Ceremony Location: Gordon Huether Gallery (Napa, CA)
Wedding Reception Location: Celadon (Napa, CA)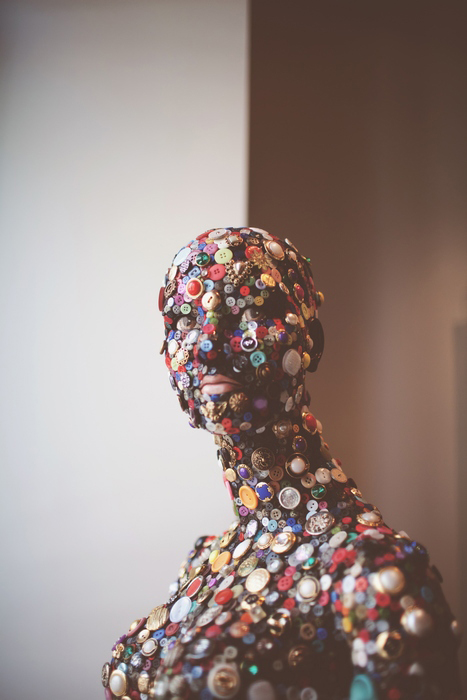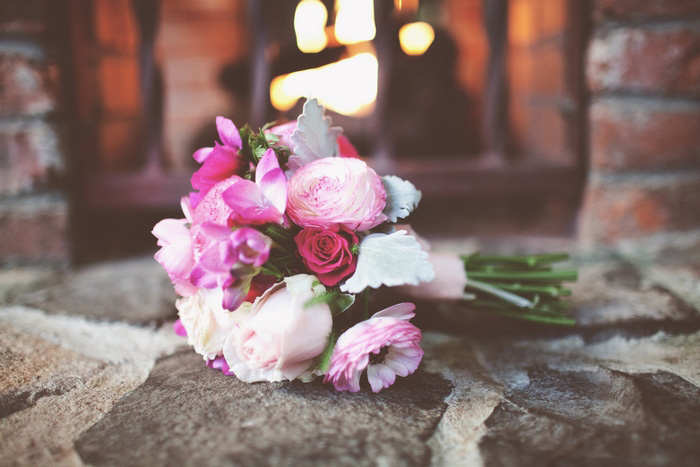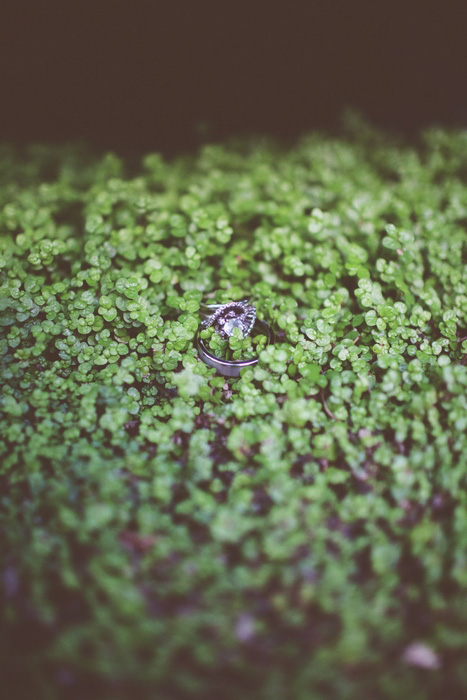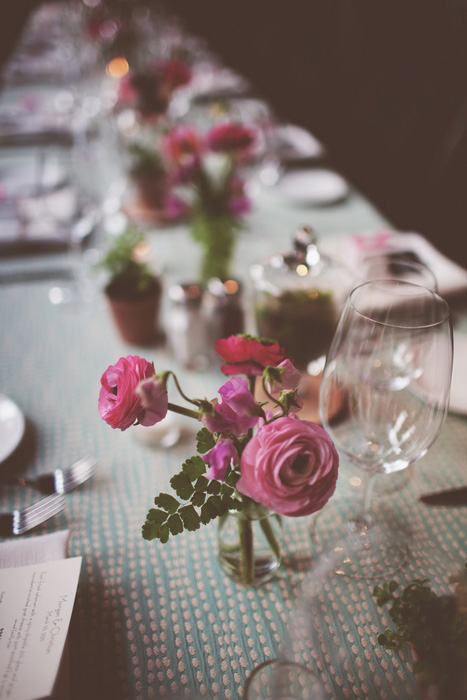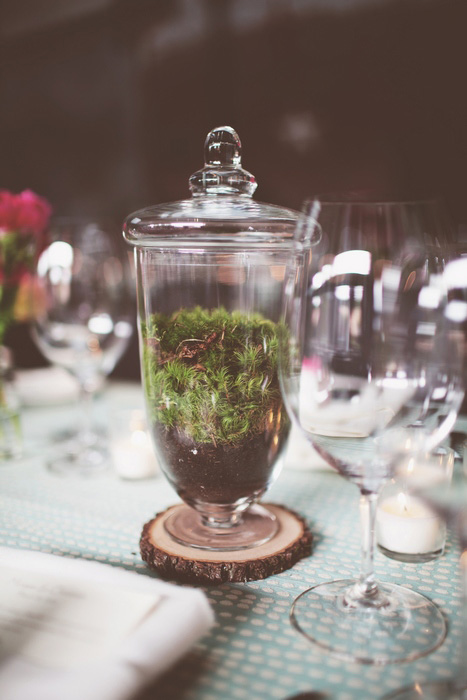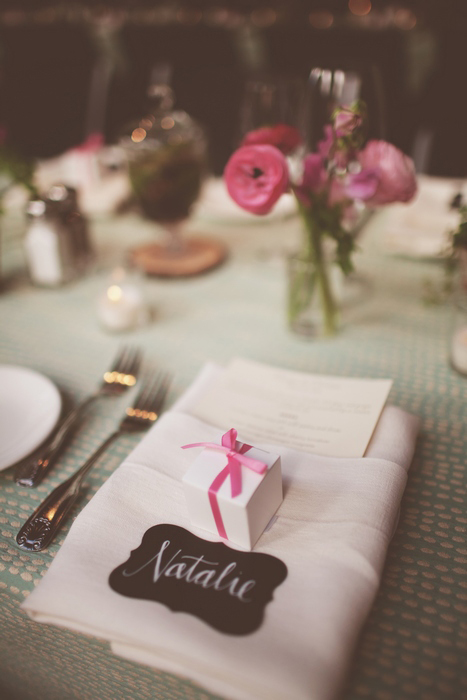 Why did you have an intimate wedding?
As a floral designer and owner of Tulips & Toadstools, a boutique floral design studio that specializes in weddings and special events, I know exactly how much work goes into planning and successfully executing a large wedding. I absolutely love working with big budget brides on their over the top weddings, but I knew that I wanted to keep things as simple as possible. Intimate doesn't have to mean that you have to sacrifice all of the fun wedding planning, there's just a lot less work involved.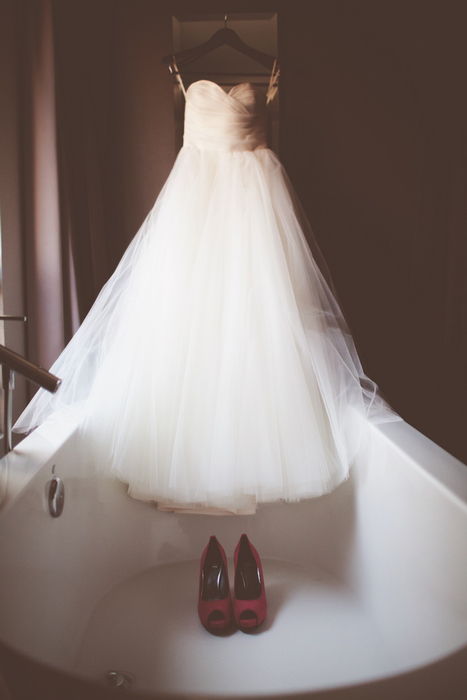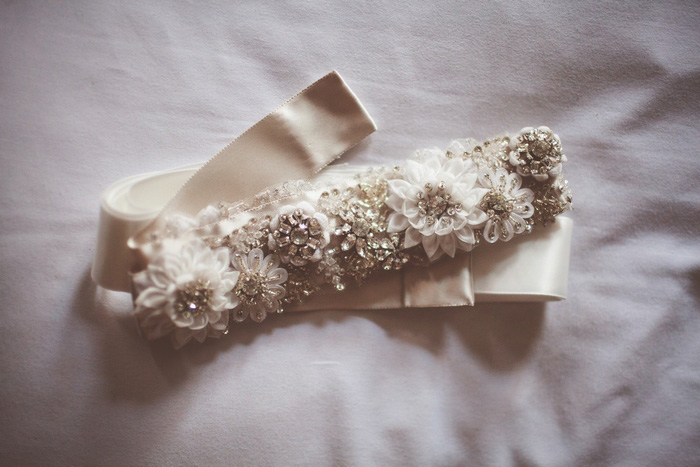 What are some the challenges that you faced planning an intimate wedding?
The most difficult thing for me was toning down the decor to fit a smaller space. As a floral designer, I could have gone really over the top and had lush flower arrangements running down our long tables. Our wedding venue was already a lush enclosed patio, so I scaled back and filled the tables with glass cloches, potted maidenhair ferns and small flower arrangements. I really wanted a very girly tulle wedding dress (how many times do real women get to wear layers of tulle?), but they were so gigantic and too formal looking for our small affair. Wedding dress designer Jin Wang transformed my poofy tulle dress into a more casual style by removing layers of crinoline.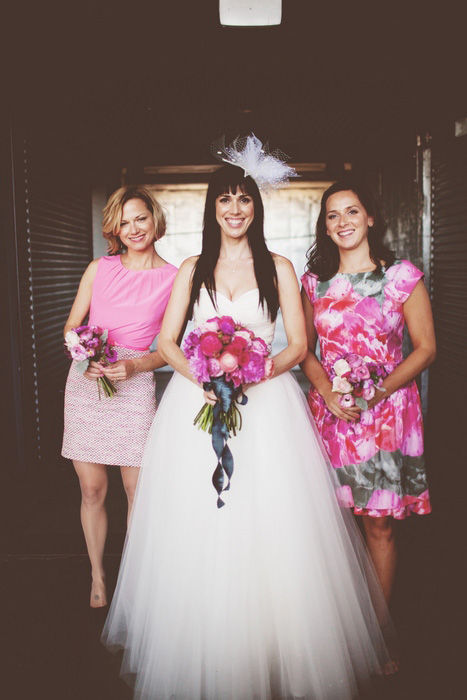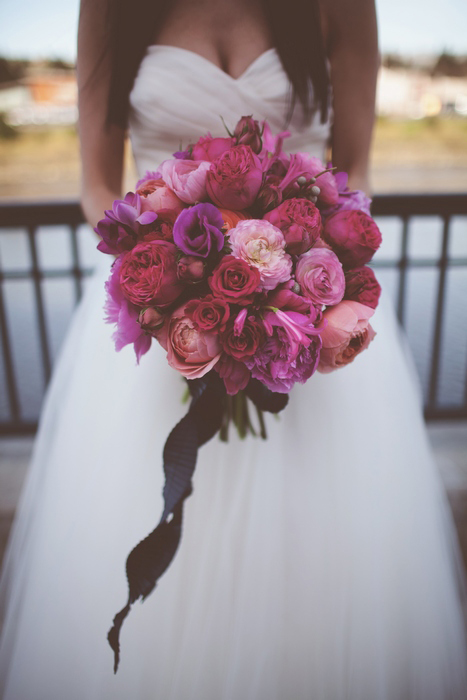 Was it difficult to pare down the guest list?
Christian and I both come from large families, which could have made it difficult to keep things intimate. However, because Christian's family lives in Germany and my family is mostly from Chicago, we knew that a lot of our family members wouldn't be able to attend our wedding. Keeping the guest list small was very important to me. If our families lived nearby, I probably would have opted for a destination wedding in order to keep things intimate.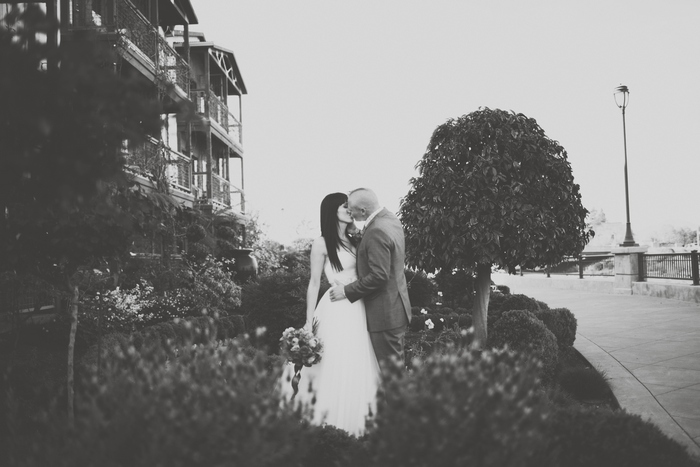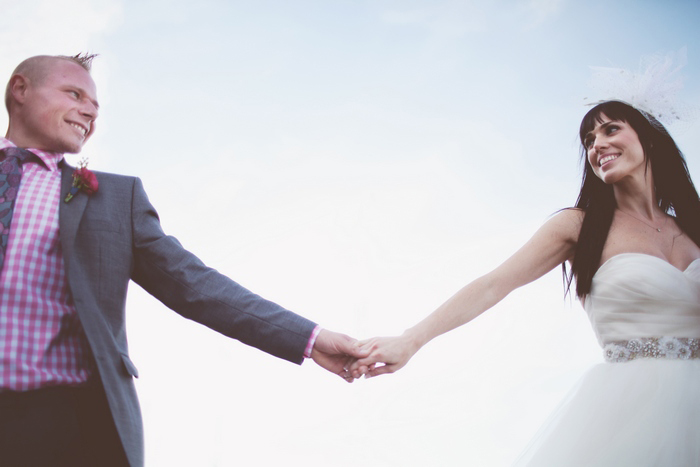 Did you have any 'issues' with the small guest list from friends and family? If so, how did you address them?
We didn't have any issues because of the above reasons.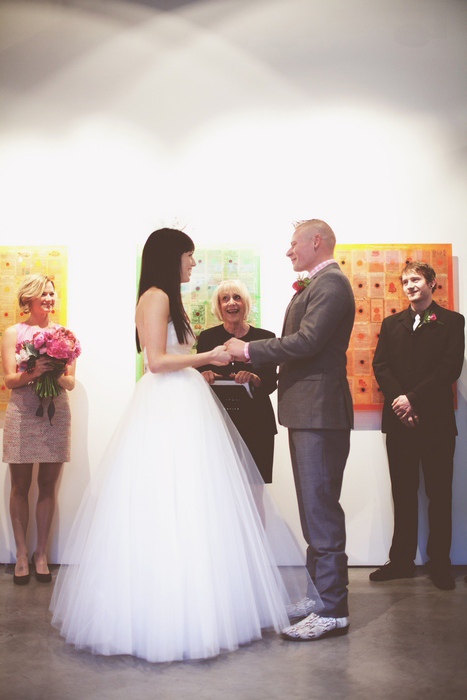 What were the highlights of the ceremony?
The ceremony was very short and simple and just the way we wanted it. We were married in the Gordon Huether Gallery. Christian is the shop manager and fabricates art for Napa artist Gordon Huether, which made the space very personal and special for us. We were married by the Mayor of Napa (Jill Techel) and had a standing only 5-10 minute ceremony. Guests even sipped champagne during our casual ceremony. It felt far more relaxed than a typical wedding.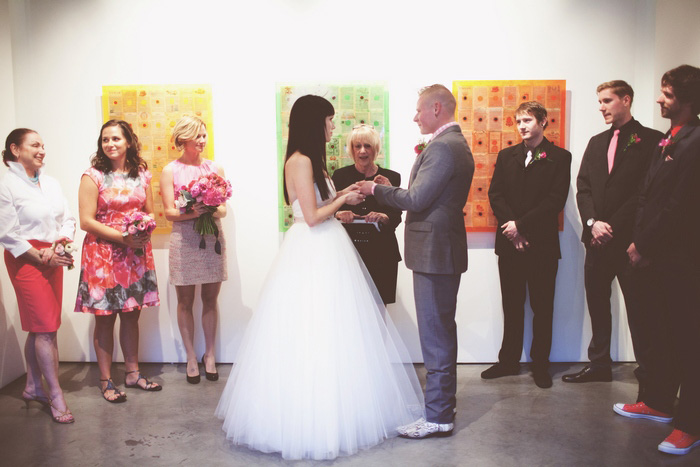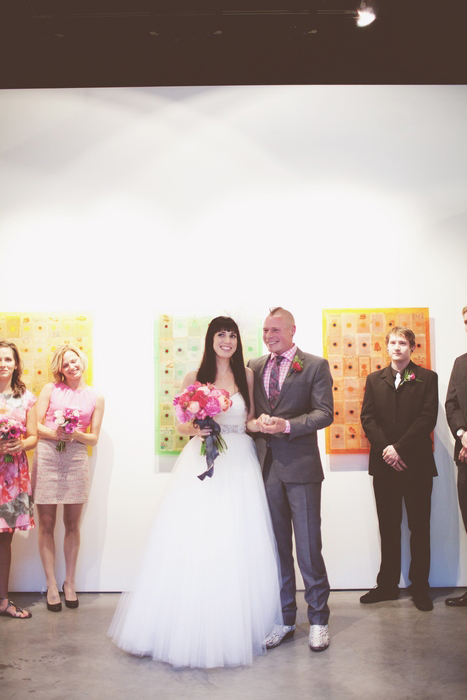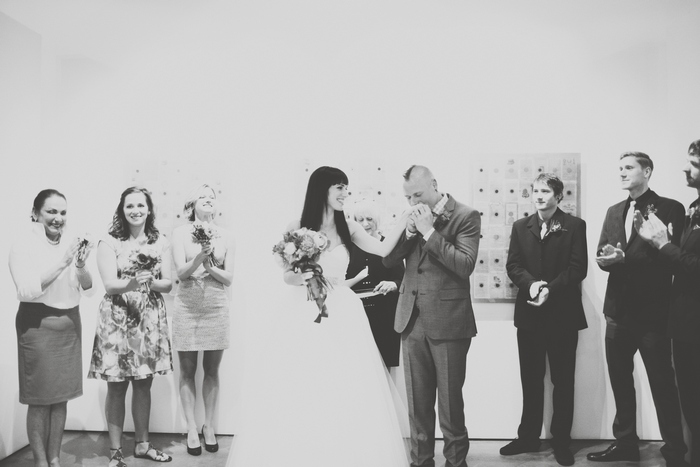 What were the highlights of the reception?
The food and wine was definitely a highlight of the reception! Having a small wedding meant that we got to forgo the typical bland wedding food that we all know and loathe. Celadon is one of our favorite local restaurants and seemed like the perfect choice for our wedding. Guests had five different entree choices, which was definitely one perk of having a small wedding at a restaurant. We splurged on fine wines, knowing that our out of town guests and Napa locals would be expecting great local wines. The table decor was really beautiful and definitely a highlight for me as well.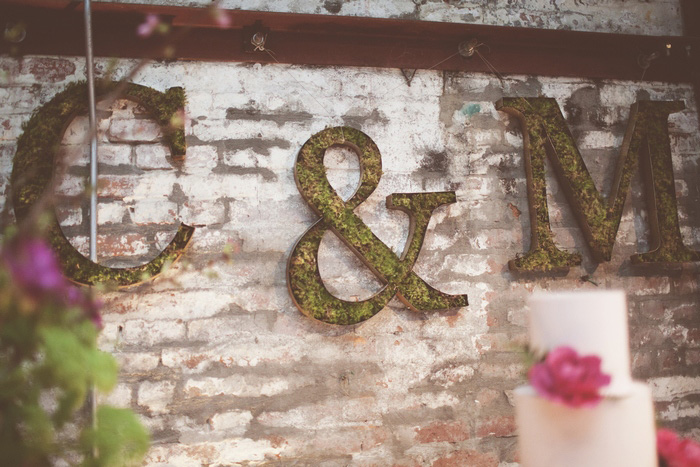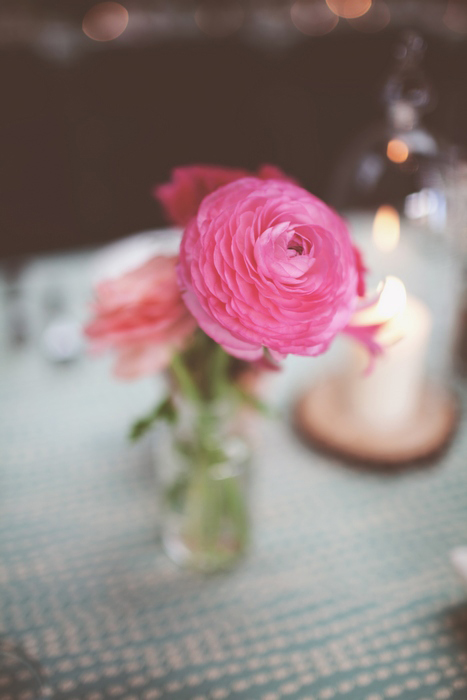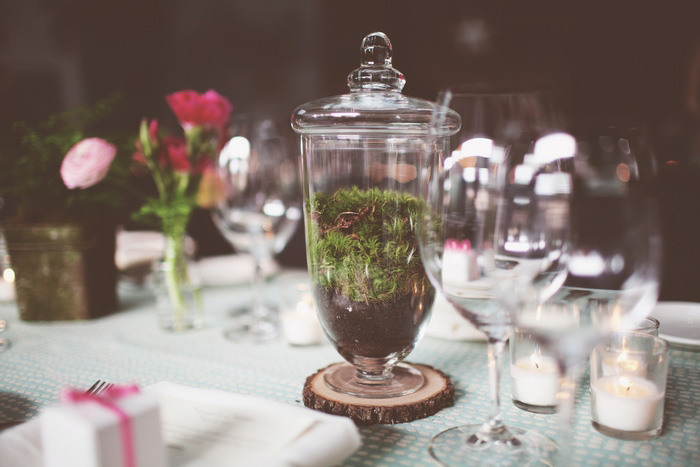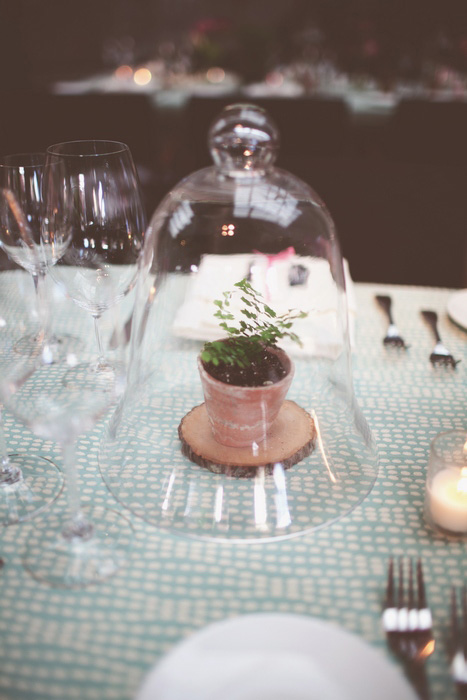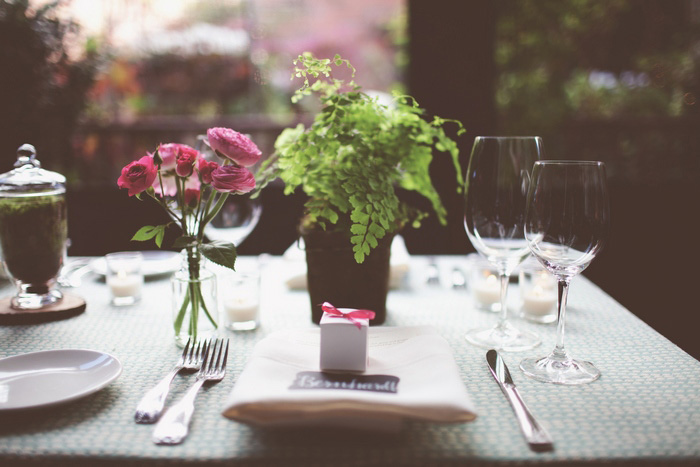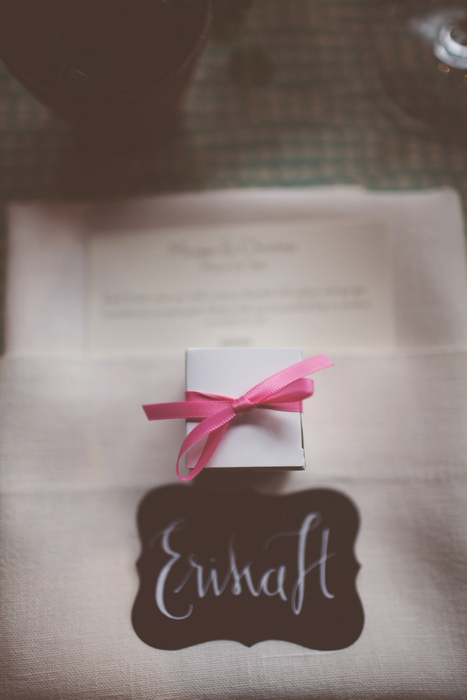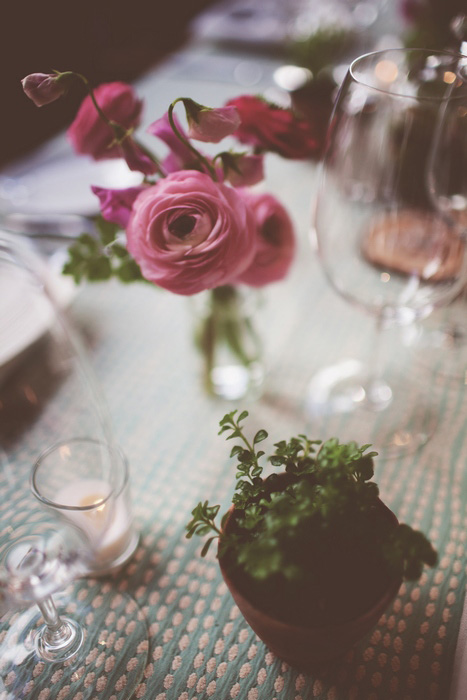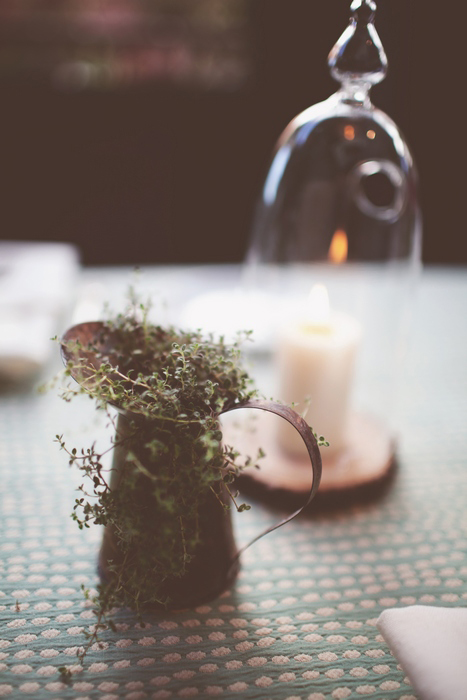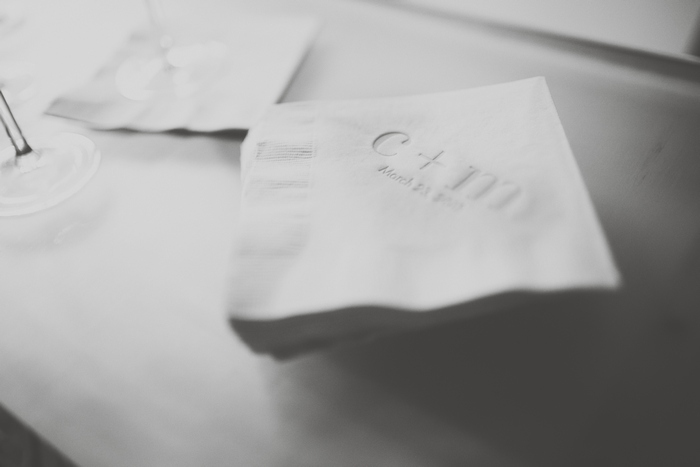 What was the best thing about having an intimate wedding?
One of my favorite things about having an intimate wedding was that we didn't have to run around greeting people all night. We were able to have entire conversations with pretty much everyone and didn't feel rushed. Keeping things intimate meant that we could relax and enjoy our wedding.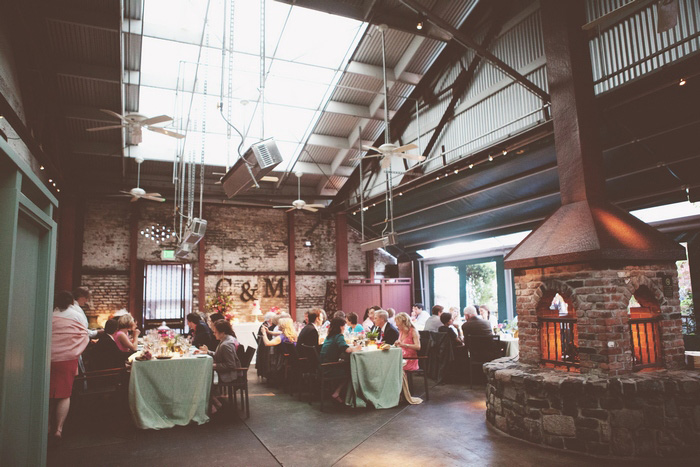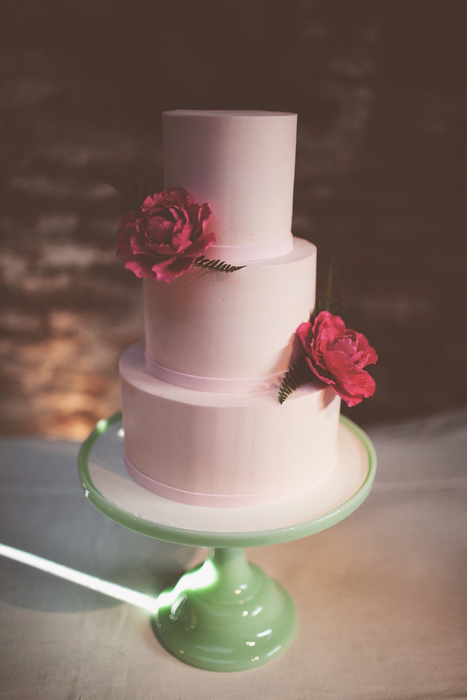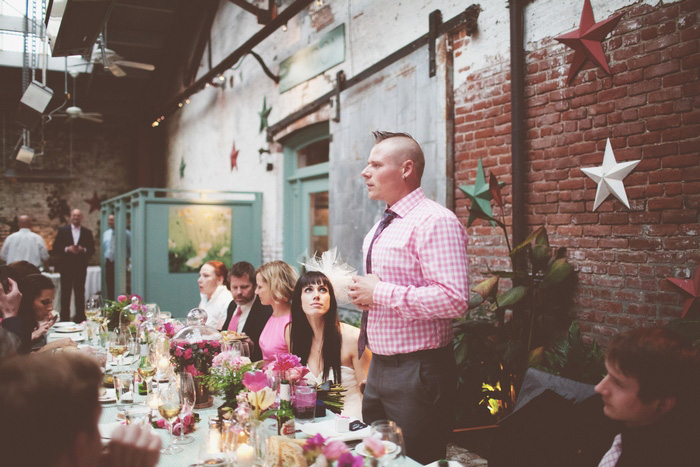 What advice do you have for couples who are considering an intimate wedding?
Don't feel pressured to invite everyone you know. As soon as I told friends and distant family members that we were have a very small intimate dinner at a restaurant, they understood and didn't feel hurt because we weren't inviting them. Also, having fewer guests doesn't mean that you have to give up all of those fun little wedding details that will set your event apart from the rest. I definitely wanted people to feel like they were at a wedding instead of just a nice dinner out. Having monogrammed cocktail napkins, beautiful flowers, lots of candles and other personalized decor items such as our large moss filled bride & groom initials, helped to make our event extra special.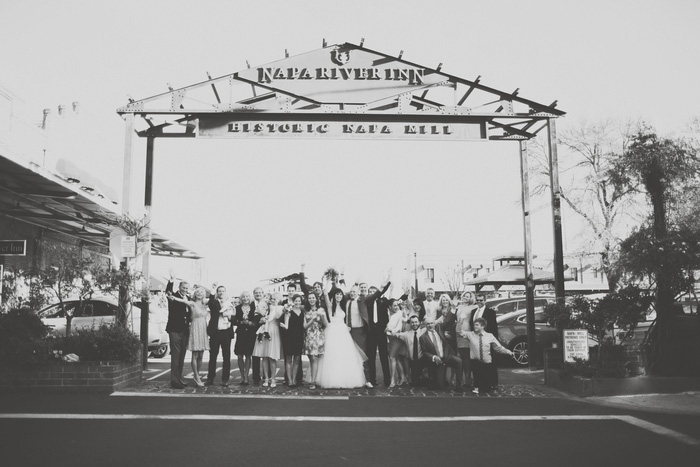 Vendors:
Venue:  Celadon restaurant
Morgan's Dress: By Tara Keely, purchased at Jin Wang
Event Planner:  Lisa Pond of Lisa Pond Events
Linens:  La Tavola