Practical couple Liz and Ben originally wanted a simple courthouse wedding. When they realized, however, that a city hall wedding simply wouldn't be able to accommodate all the important people in their lives, what started as a no-frills civil affair evolved into a heartfelt 75 guest ceremony and reception filled with meaningful details including a personal letter from Ira Glass about marriage, a klezmer band led procession to the reception venue, and home brewed beer. Looking at all their beautiful and happy photos from Bulloss Photography, we can't imagine them having done it any other way!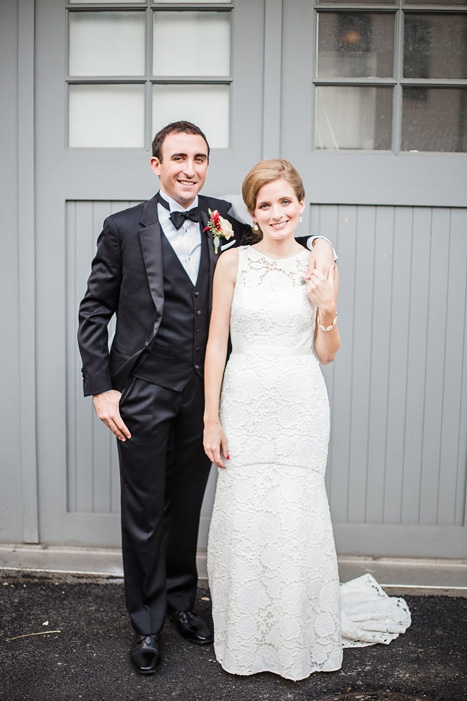 Liz, 28 & Ben, 28
Washington, DC
Wedding Date: September 20, 2014
Number of Guests: 75
Wedding Cost: $20,000
Wedding Ceremony Location: Spanish Steps 
Wedding Reception Location: Hillyer Art Space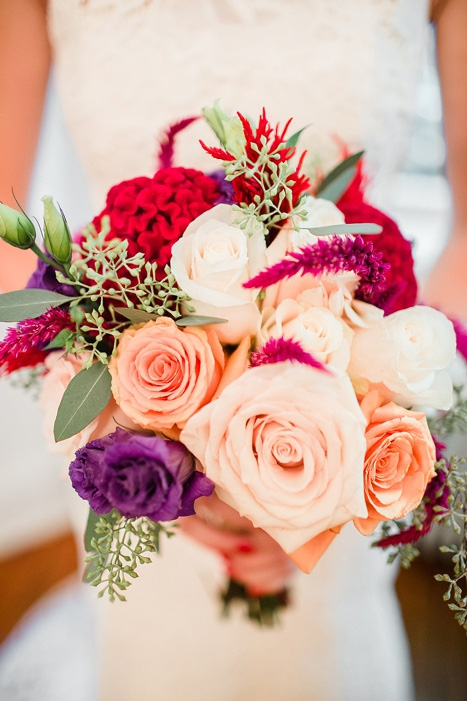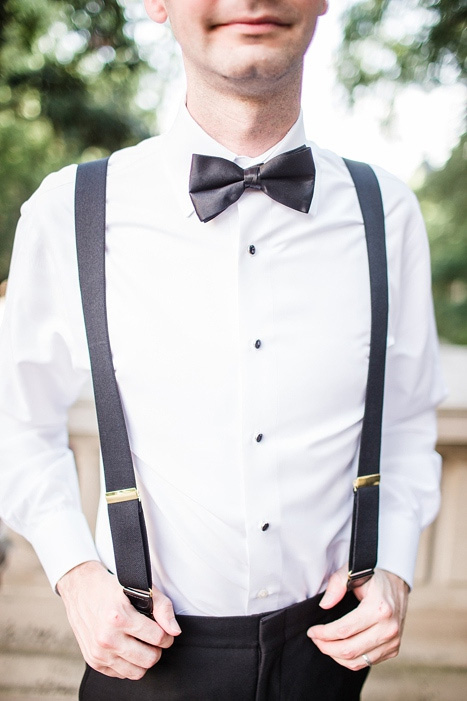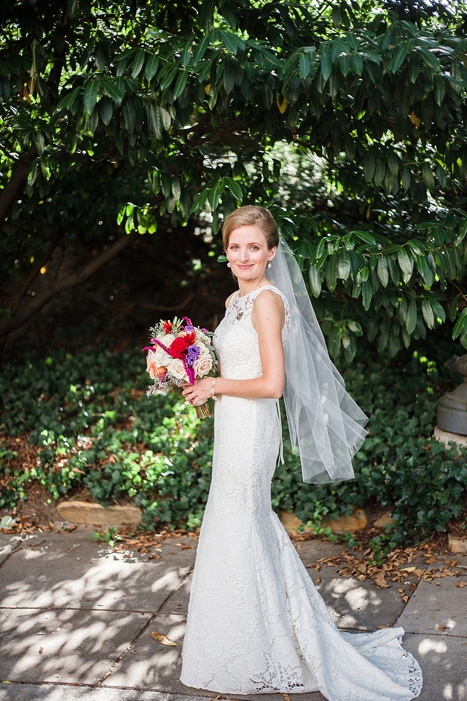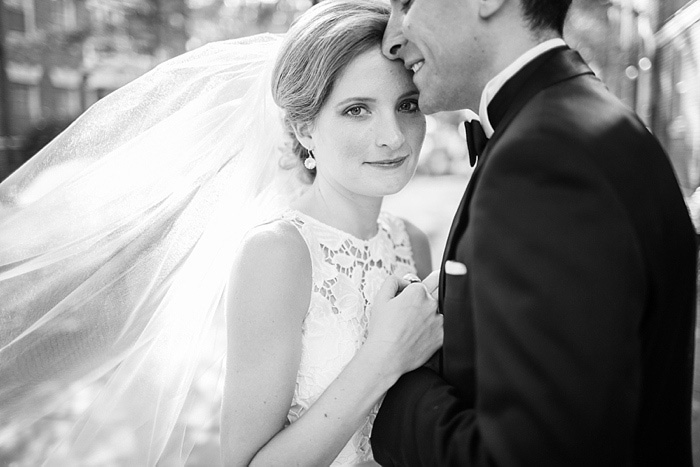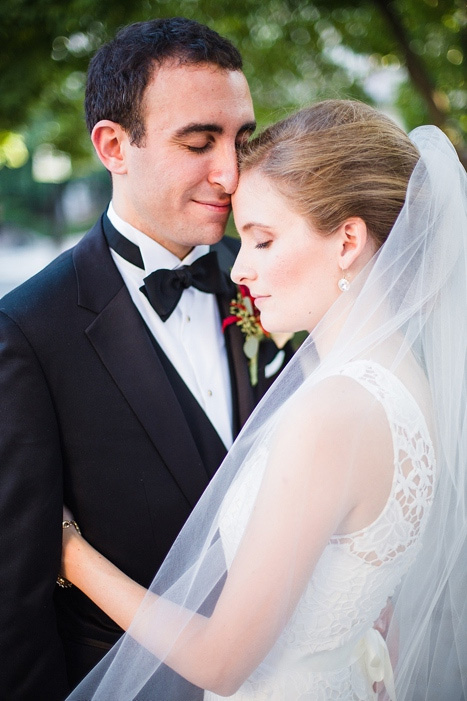 Why did you have an intimate wedding?
When we first started to talk about marriage and what our wedding would look like, Ben and I were very excited about a city hall wedding. We are both very practical people, and liked the idea of having little frills and focusing the day on our commitment to each other. However, the more we talked about it and reality set in a little, we realized that there are too many important people in our lives that wouldn't be able to join us at a courthouse wedding. So we started from a very small, practical frame of mind, and grew our guest list and venue from there.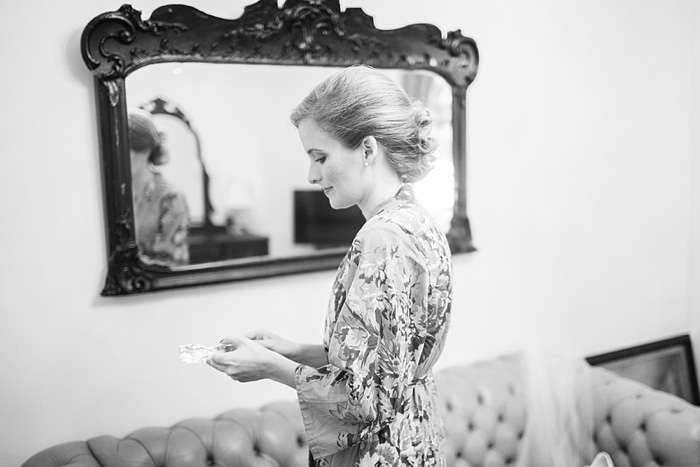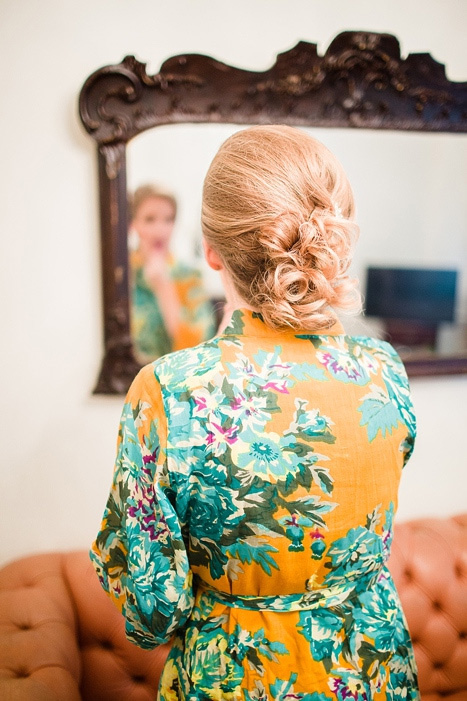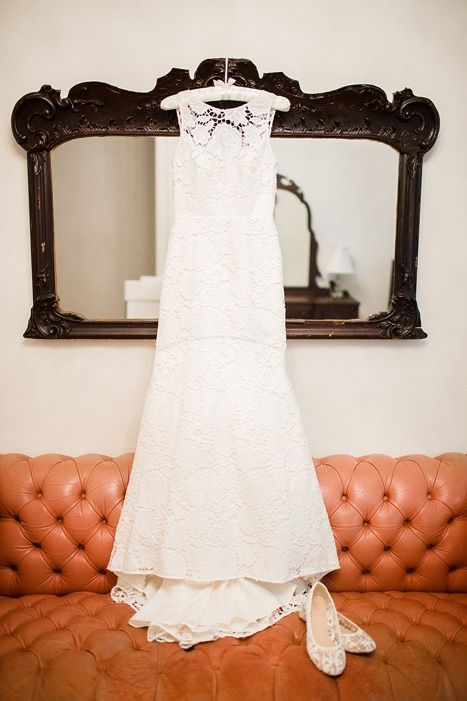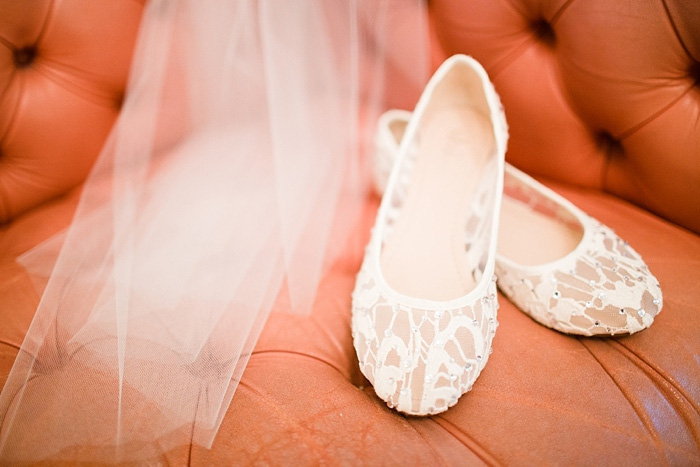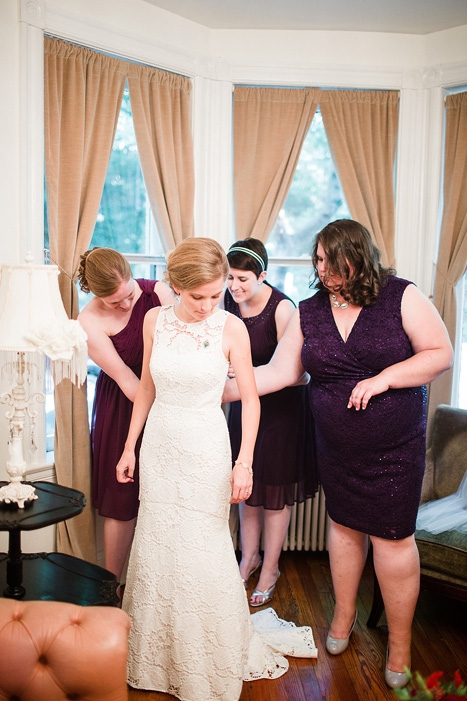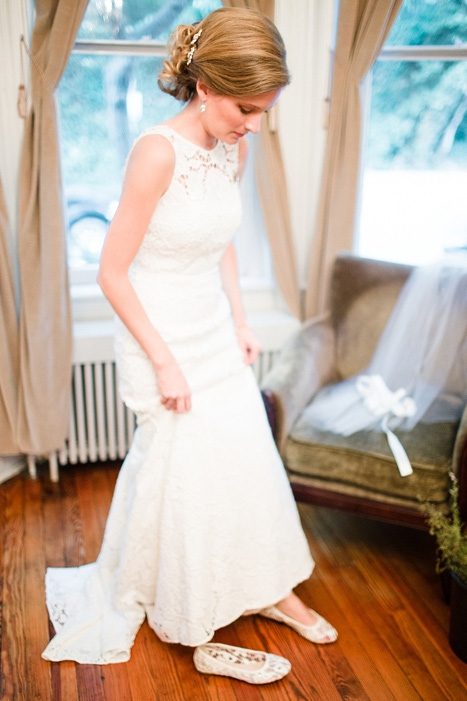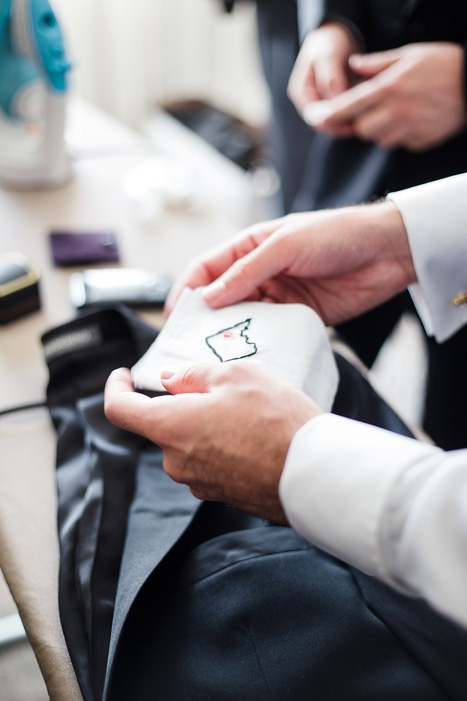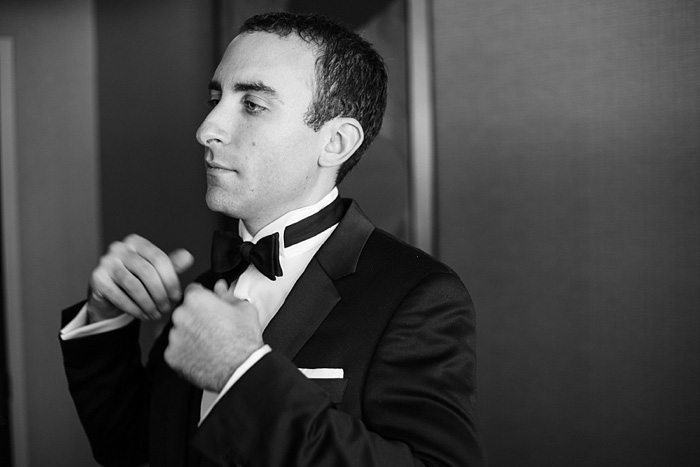 What are some of the challenges that you faced planning an intimate wedding?
Finding a venue and narrowing down the guest list were very difficult for us. We knew we wanted to get married in the District of Columbia where we had lived and grown as a couple together, and most of the venues we found were either way out of our budget, too large, booked, or just didn't fit our personality. We finally found Hillyer Art Space and we loved that we could have an outdoor ceremony very close by, and that we would be supporting and showcasing local artists at our reception.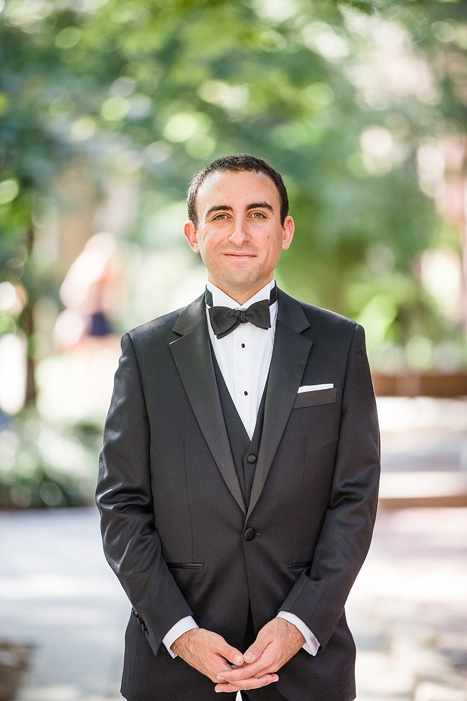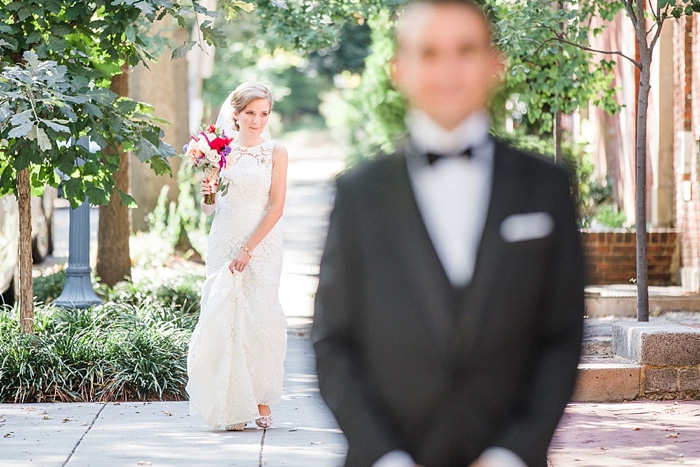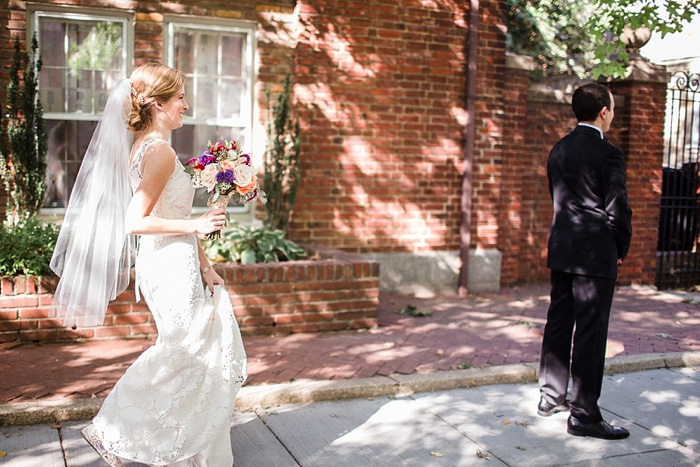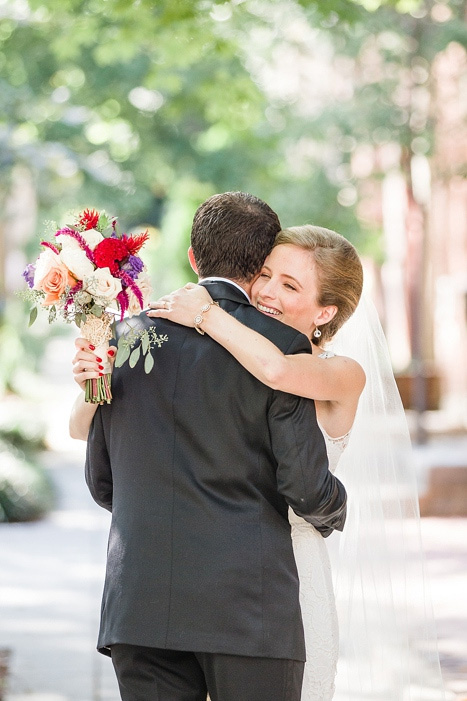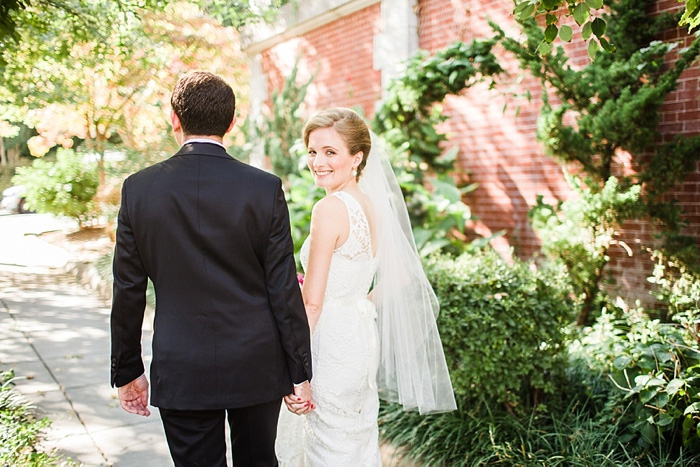 Was it difficult to pare down the guest list?
Absolutely! We put so much thought into our guest list because we knew we could only fit 75 guests in our venue. So we spent a lot of time thinking about who could definitely make it, who probably wouldn't be able to come etc.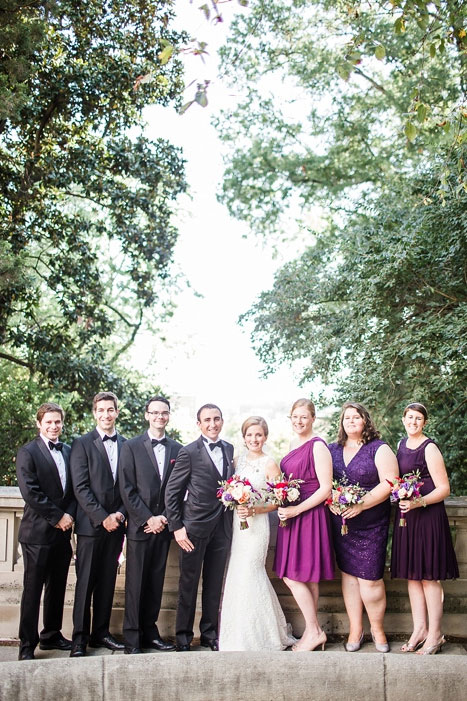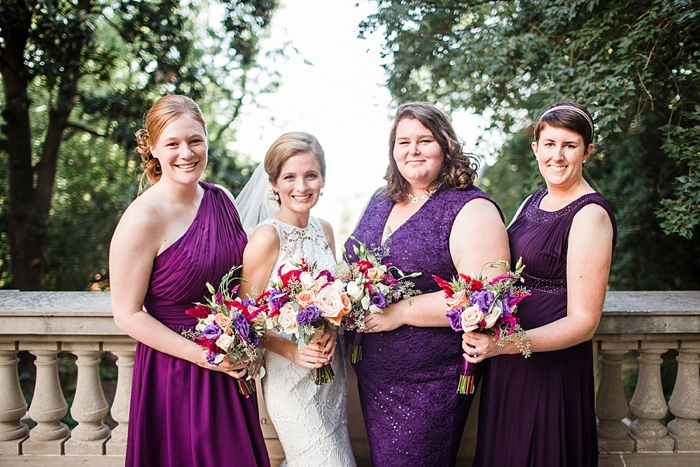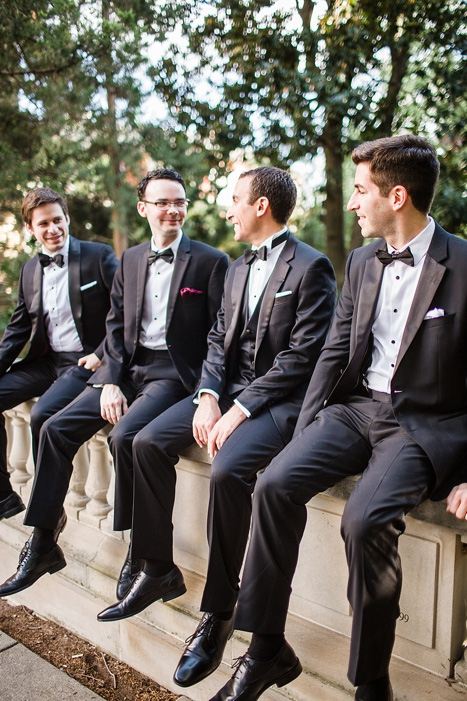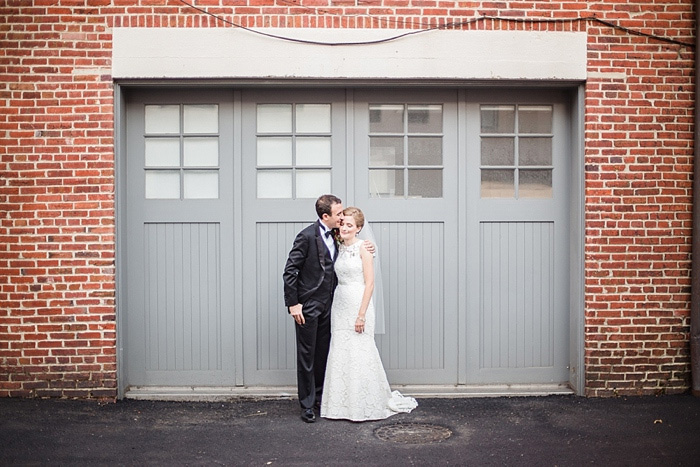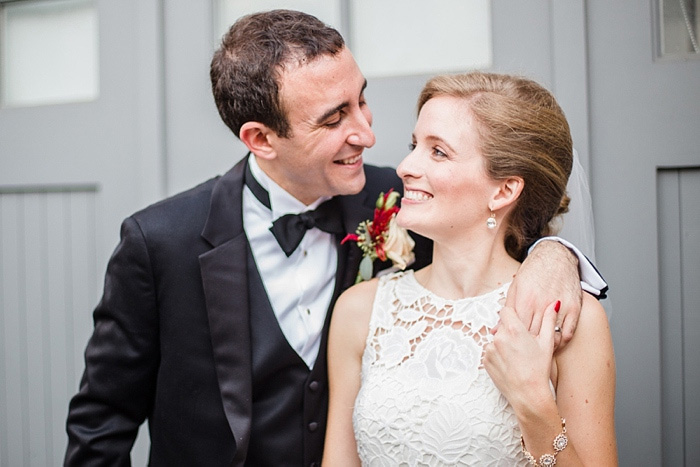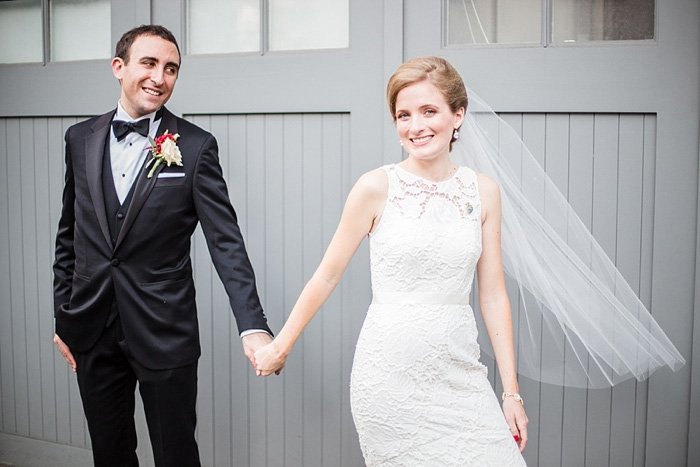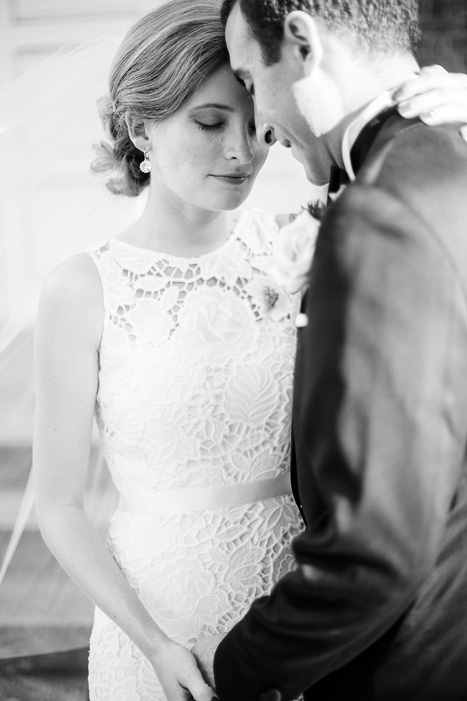 Did you have any 'issues' with the small guest list from friends and family? If so, how did you address them?
Luckily for us, our families were very supportive of having an intimate wedding.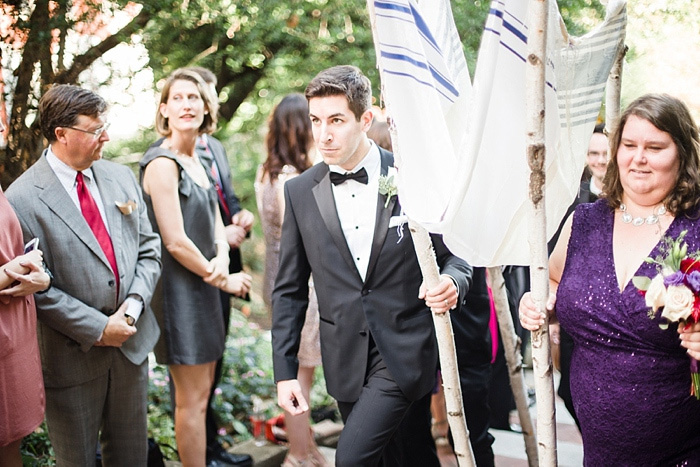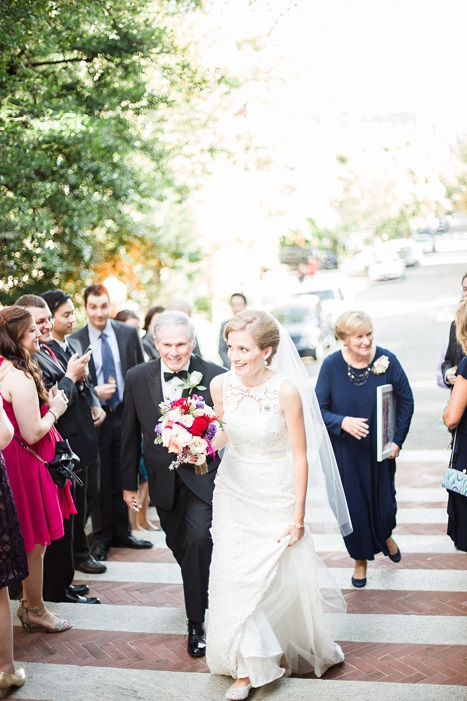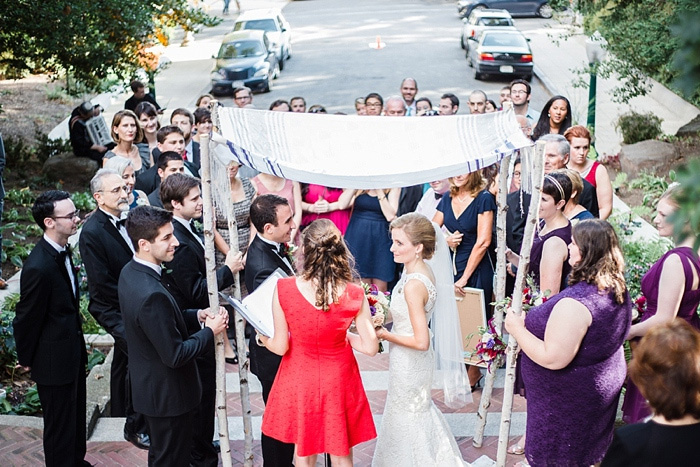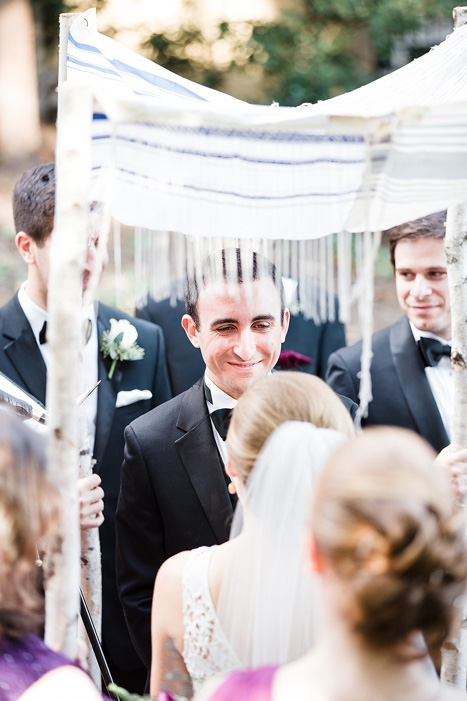 What were the highlights of the ceremony?
The highlight of the ceremony, and really the whole wedding, was having Ben's sister officiate for us. The three of us got together about a month before the wedding at a coffee shop in New York, where Nora lives, and spent the afternoon talking about how the ceremony should go. We knew we wanted to talk about muppets and our story, and it was great spending time with her in that way. It meant a lot to have someone we both love so much give us her blessing.
Ben and I both loved seeing all of our friends and family on the Spanish Steps. We had to walk down a side street and round a corner, and it was overwhelming to suddenly see everyone standing there in support of us. We also loved our readers, and the quotes we selected for them to read. Both of our readers are close friends from college, and we had them read an excerpt from a letter we received from Ira Glass (we invited him to the wedding, and while he didn't accept, he wrote a very moving letter about marriage and how much it has meant to him), as well as a quote from Steinbeck on the power of love.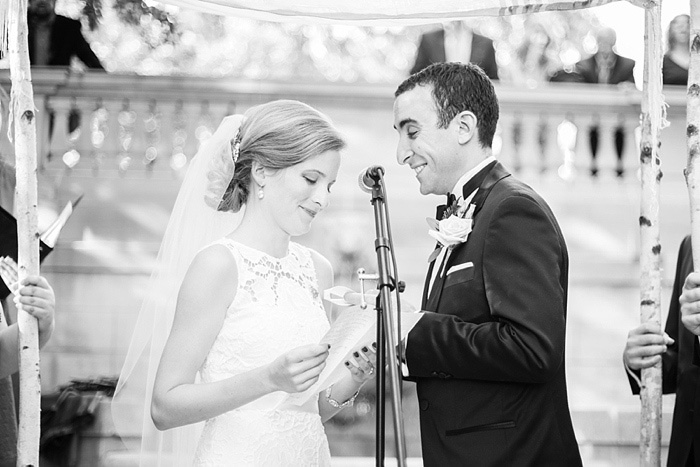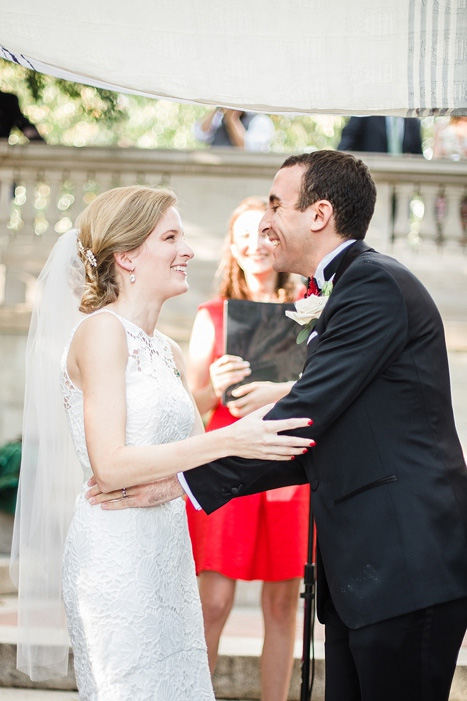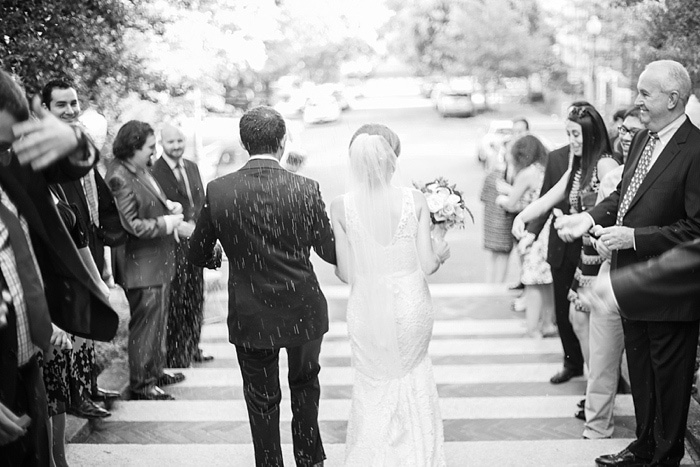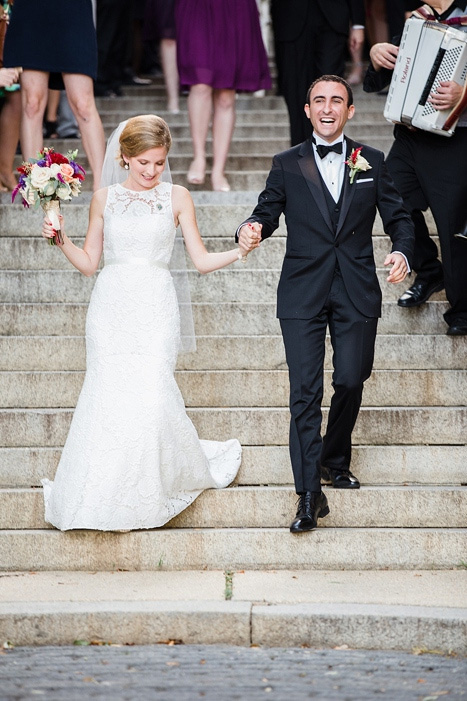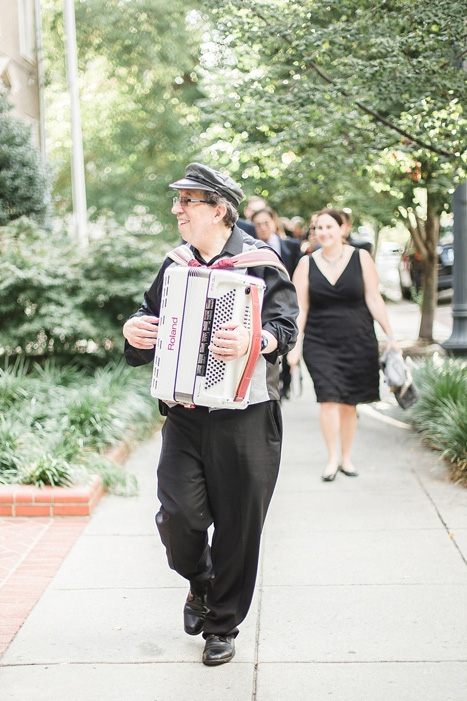 What were the highlights of the reception?
The highlights of the reception include the speeches from our fathers, best man, and maid of honor, as well as the klezmer band we hired for the ceremony and cocktail hour. We had a two block walk from our ceremony to the reception, and we had the musicians play while we all walked over. They also led a Hora in the tiny dancing area that we had set aside in our venue. It was hot and crowded and everyone got really into it and had so much fun.
We also loved the food and drinks. We spent a lot of time with our caterer developing a menu that everyone ended up loving, and we brewed our own wedding beer. People loved the family style dinner and personal touches we put into our reception.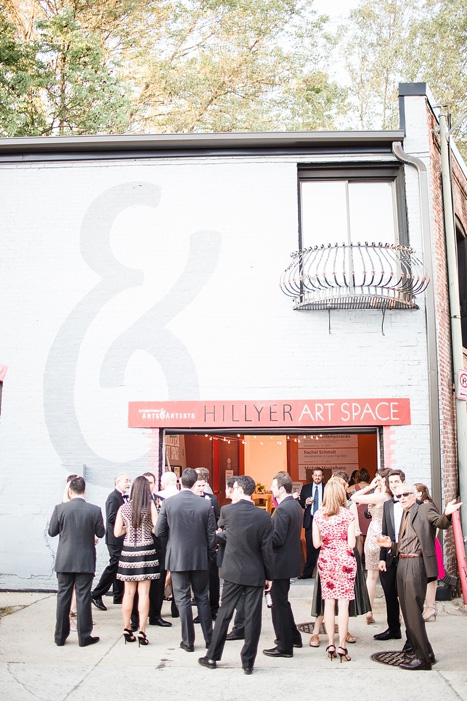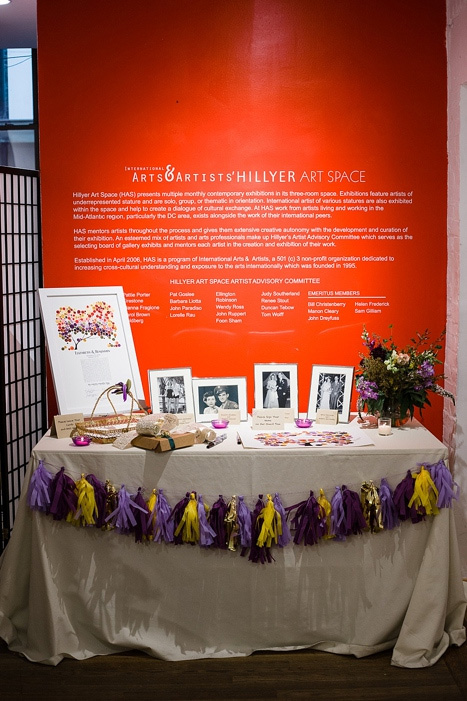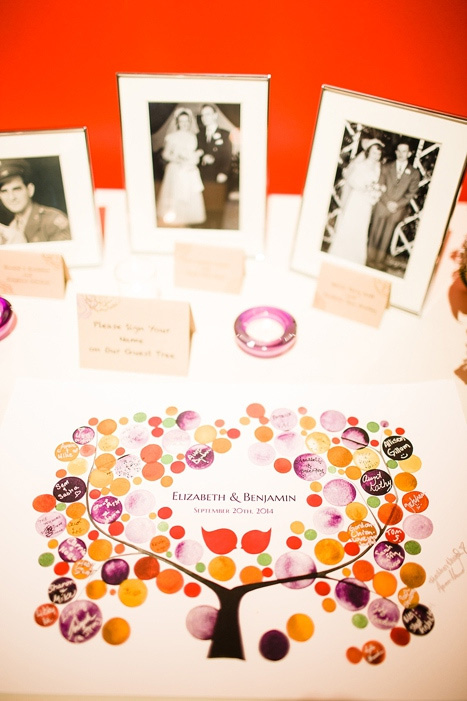 What was the best thing about having an intimate wedding?
Having all of your closest friends and family members together in one place. It is wonderful to get to go to a party that is full of your favorite people.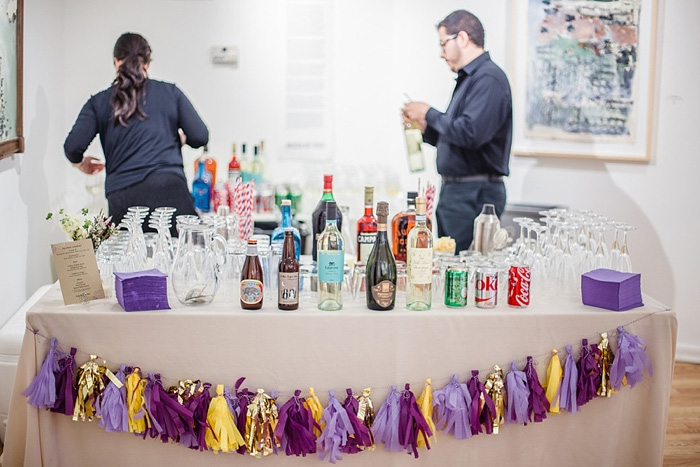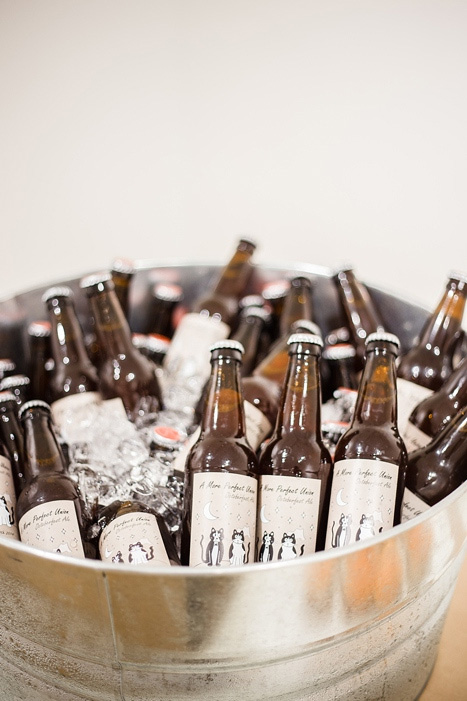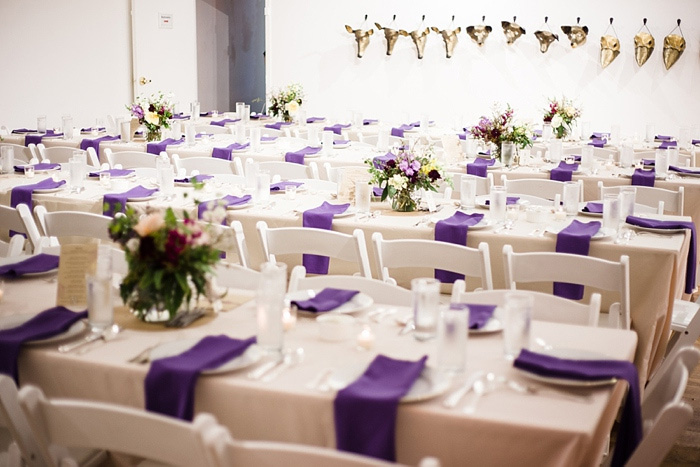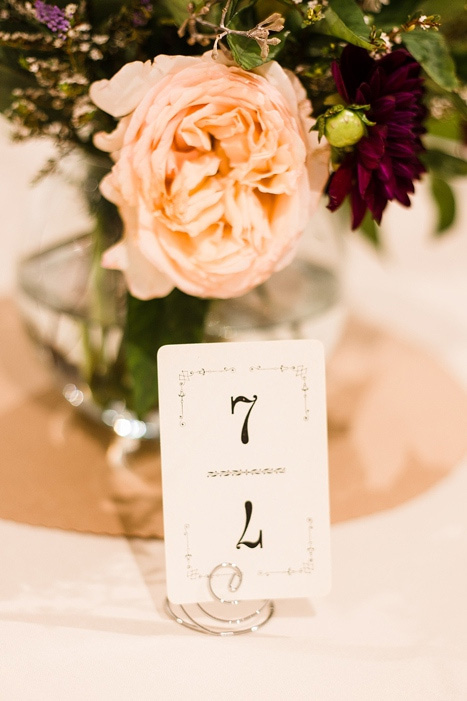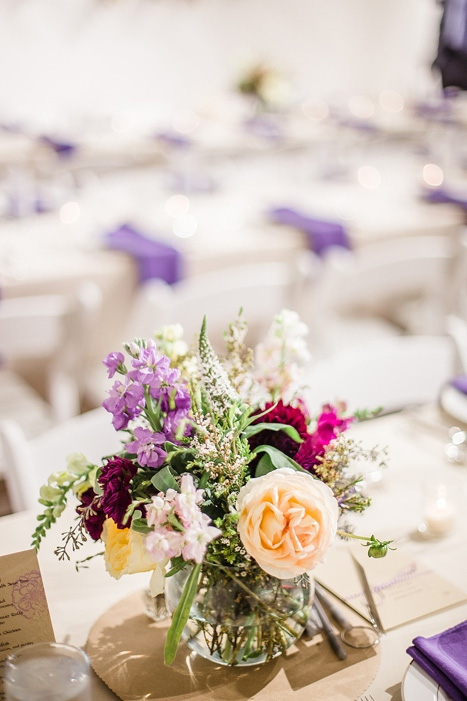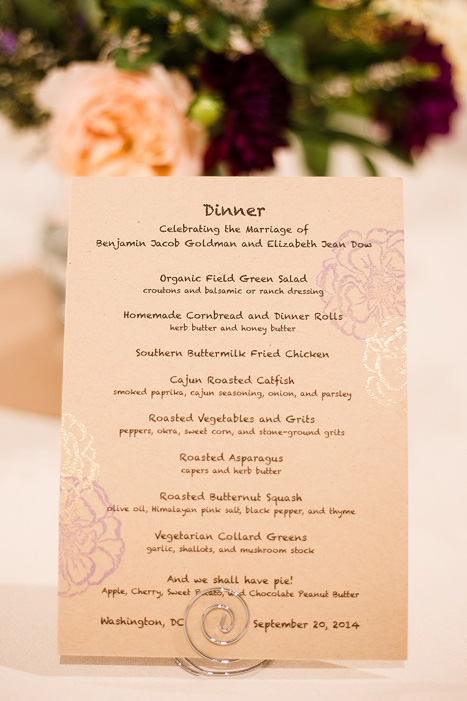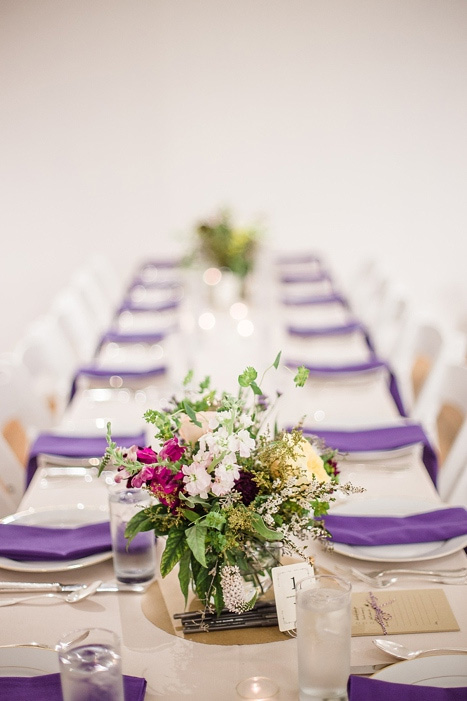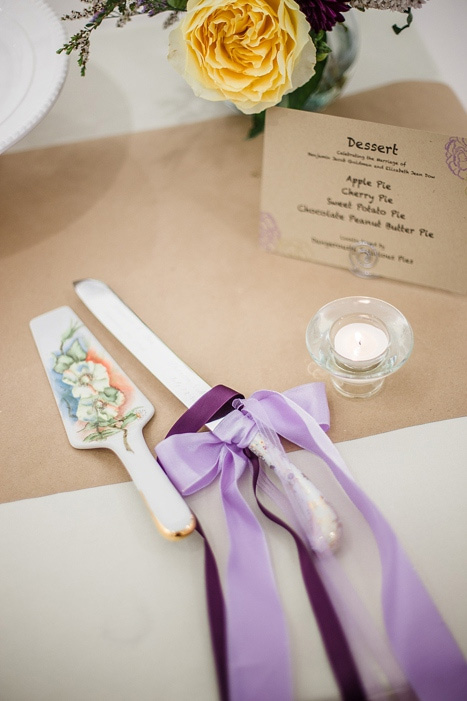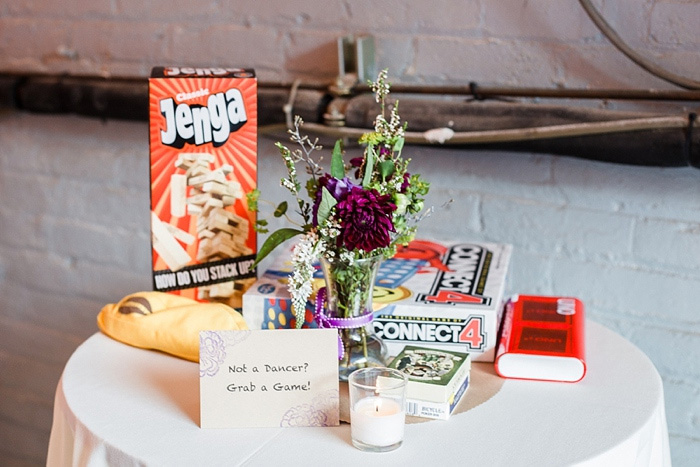 What advice do you have for couples who are considering an intimate wedding?
Invite your closest friends and family members and you will have the best time. In my experience, weddings are best if they are true to the couple, and if you invite the right people. For us, that meant DIYing a lot of our wedding, working with small, independent vendors that we loved supporting, and incorporating cultural traditions, music, food, and other elements that mean a lot to us. We invited people who supported us and our relationship and we will remember being in their company for the rest of our lives.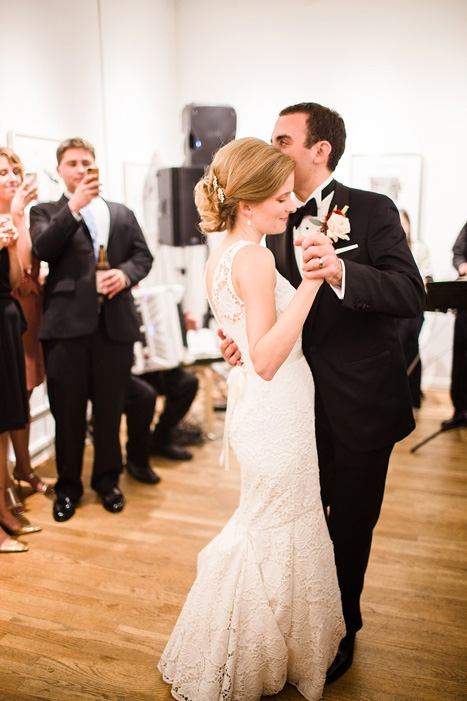 Vendors:
Photographers: Bulloss Photography
Dress: J. Crew
Flowers: DIY centerpieces, with flowers from Potomac Floral;  Bridal party flowers from Palace Florists
Ceremony Venue: Spanish Steps
Reception Venue: Hillyer Art Space
Hair & Make Up: Fusion Day Spa
DJ/Entertainment Services: Live band is Machaya
Cake: Dangerously Delicious Pies
Catering: B. Lin
Groom's Tux: Indochino
Invitations: Sweet Invitation Co.
Soft Pretzel Favors: (a treat from Philly…where we met!) from The Pretzel Bakery on Capitol Hill