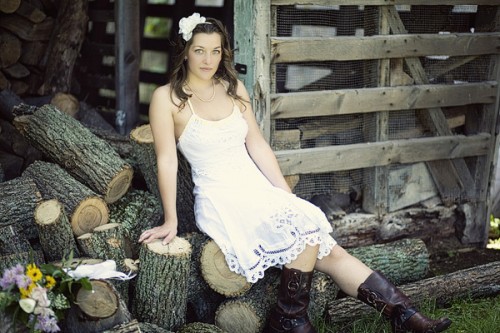 Are you a country gal at heart? Why not have a cowboy wedding – complete with cowboy boots!
The first time I saw cowboy boots on a bride was when I caught sight of Angelia and Kevin's real wedding. Pretty soon I was seein' em on other brides.
Here are some shots of cowboy boot-clad brides and bridesmaids. And don't forget to check out these farm venues to host your cowboy wedding!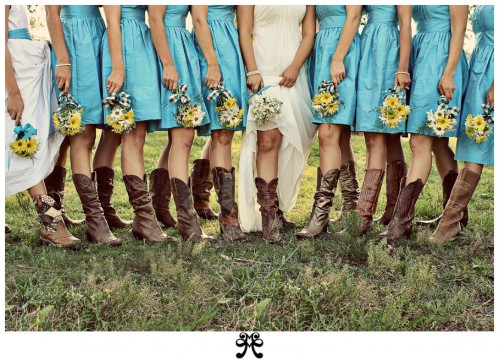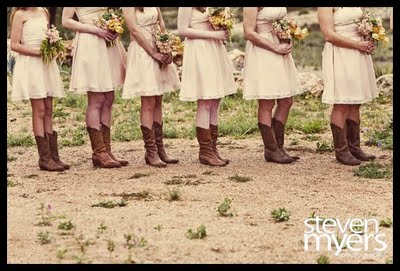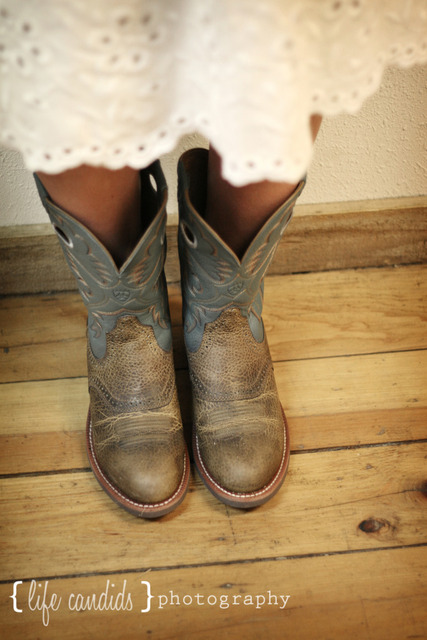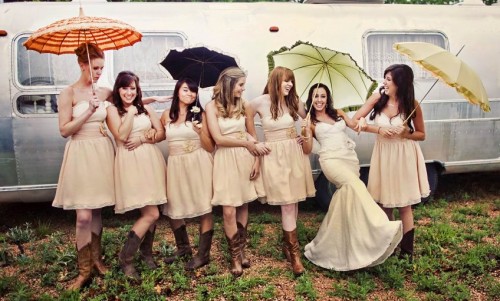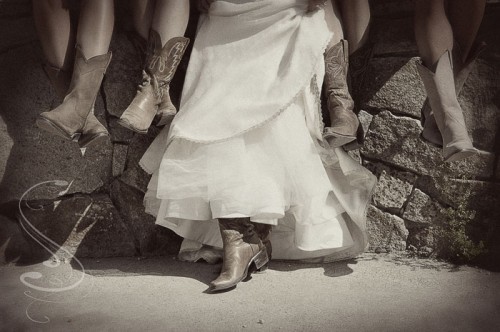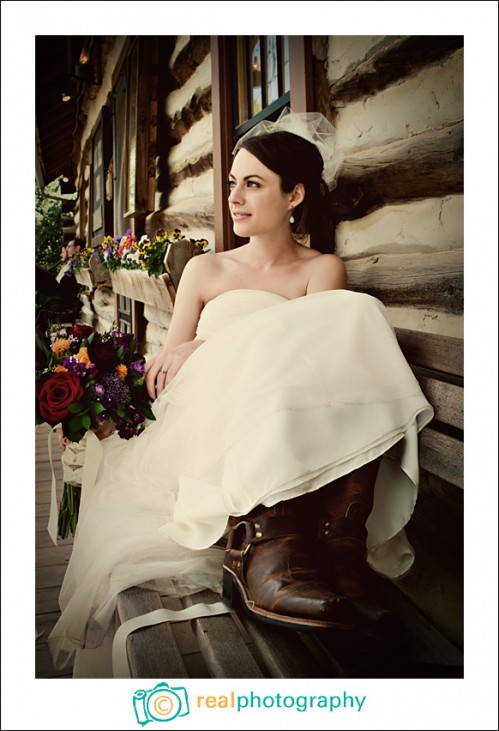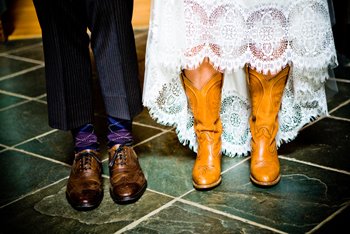 Photo One: Angelina & Kevin's Real Wedding; Photo Two: Make Moments; Photo Three: Steven Myers; Photo Four: Life Candids; Photo Five: Once Wed; Photo Six: Photography by Monique; Photo Seven: Real Photography; Photo Eight: Tying the Knot