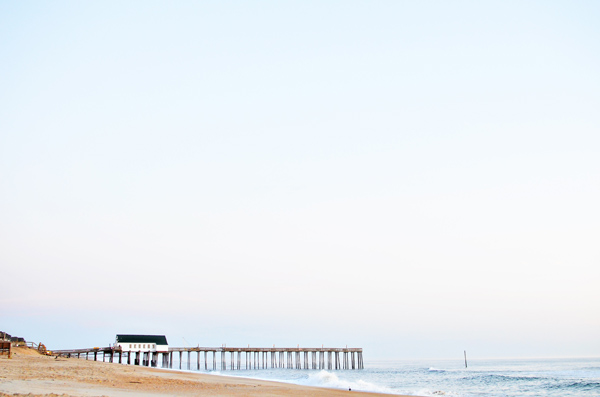 I love deserted beaches. As an introvert, I prefer just about anything deserted, but beaches especially. I have this crazy love for sea glass and I heard that the North Carolina coast was a hot spot for it (whoever said that lied; I didn't find a single piece – but we did find some fulgurite would made it all worthwhile!). I convinced my husband and two girls that the Outer Banks would be the perfect spot to vacation for the March Break.
Other families in our neck of the woods were jetting off to the packed, bikini-infested tropical beaches of the Caribbean, Mexico and Florida, which was all the more reason to stray off the beaten path. To us, the thought of mile long lines at Disney, crowded swimming pools, and an obstacles course of sunburned, beer-swilling beach revelers was not our idea of a fun vacation.
Because it was the off-season, we snagged a lovely nautical themed (everything, right down to the lampshades)  beach house in Kitty Hawk for 1/3 of the price it would have been in the spring and summer months. (To be honest, I would rent a place in Duck on my next trip to the Outer Banks. The area doesn't seem as congested and its an overall nicer area.)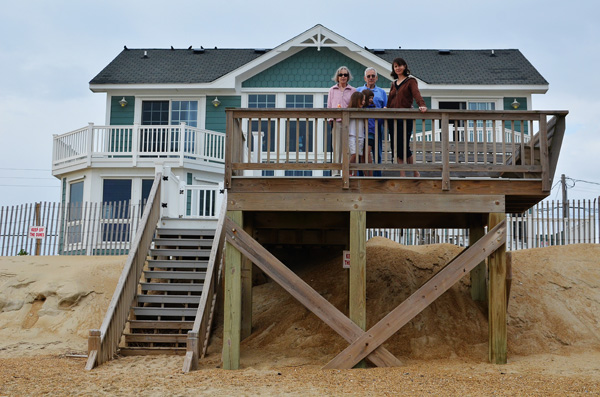 There are countless – and I mean COUNTLESS, vacation homes for rent on the ocean in the OBX. Some of the homes are mammoth – sleeping 20+ people, and would be perfect for an intimate, destination wedding. Why not have all of your guests stay at one place? And if you are on a budget you can get an awesome deal on these vacation homes by renting off-season.
There are plenty of things to do in the Outer Banks – even during the off season. One of the highlights for us was a 4 x 4 tour of Corolla, where we got to see wild horses. The Spanish Mustangs of Corolla have roamed the area freely for 500 years – but vacation homes and packed beaches have reduced the numbers from the thousands to less than 150. Seeing these wild horses roam the beaches is a beautiful experience – especially in the off-season when the beaches are less crowded.  Here are a few photos of some of the horses we saw:
Another highlight was Ocracoke Island. It was an all day excursion from Kitty Hawk to Ocracoke Island, so you might want to factor that in if you want to include this as part of your festivities for your destination wedding. There is a 45 minute ferry ride to get to island – which is a breeze when the ocean is calm. (I don't know what it would be like in rough seas for someone like me who is prone to getting seasick.) The beaches on Ocracoke Island are some of the best in North America for shelling. There are also restaurants and shops in the village of Ocracoke, but many of them are closed (we couldn't even get an ice cream) during the off season.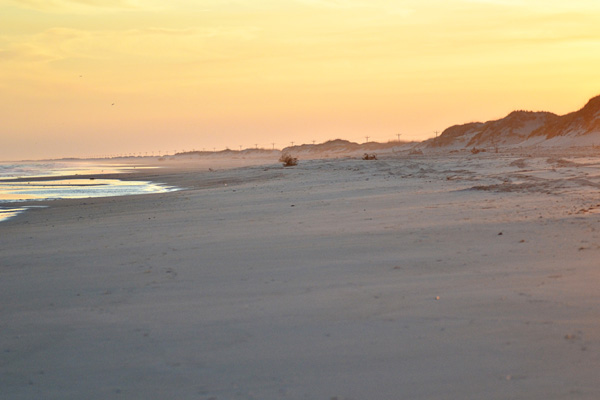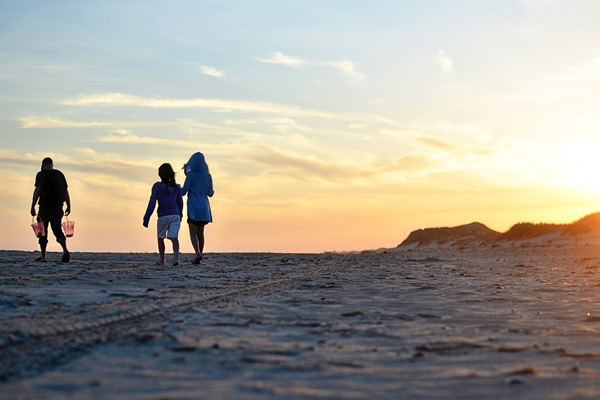 Overall, we had a wonderful time in the Outer Banks, but if you are like me and don't like crowded beaches – visit during the off-season. If a destination wedding in the Outer Banks ignites your imagination, check out the Outer Banks Wedding Association.