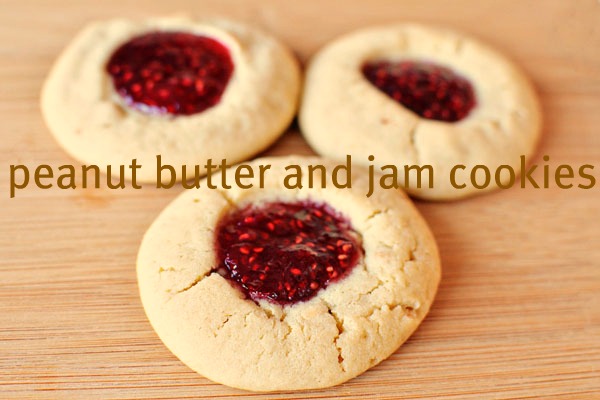 Move over plain ol' peanut butter cookies – there's a new cookie in town; the peanut butter and jam cookie. It might just be the star of your cookie table! (Also a superb DIY wedding favor – assuming no one on your guest list has a peanut allergy.)
The peanut butter cookie base for these cookies is the same recipe that I used for peanut butter cookies with peanut butter cups recipe.
These cookies are soft and delicious – the jam (I used homemade raspberry jam)  just puts them over the top.
Recipe and Tutorial for Peanut Butter and Jam Cookies

Ingredients
1 3/4 cups all-purpose flour
1/2 teaspoon salt
1 teaspoon baking soda
1/2 cup butter, softened
1/2 cup white sugar
1/2 cup peanut butter (I used crunchy peanut butter)
1/2 cup packed brown sugar
1 egg, beaten
1 teaspoon vanilla extract
2 tablespoons milk
Raspberry or Strawberry Jam (preferably homemade)
Preheat oven to 375 degrees F (190 degrees C).
Sift together the flour, salt and baking soda; set aside.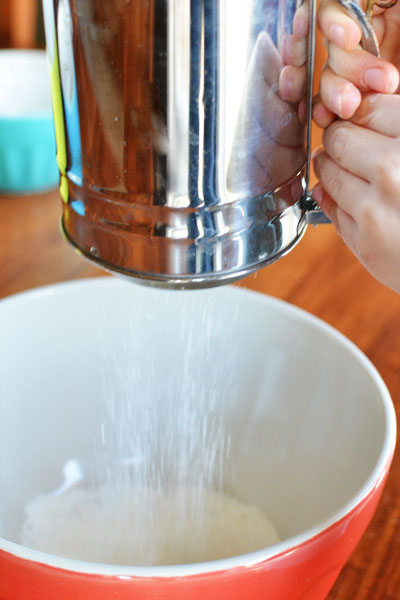 Cream together the butter, sugar, peanut butter and brown sugar until fluffy.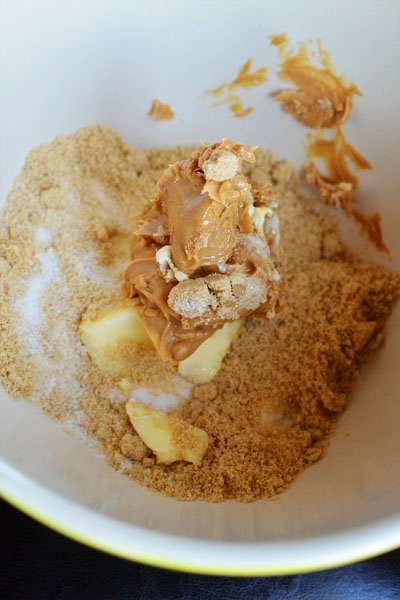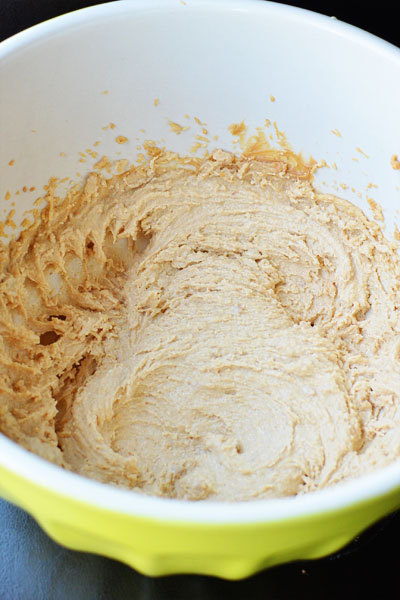 Place egg, vanilla and milk in a small bowl and dump into peanut butter mixture.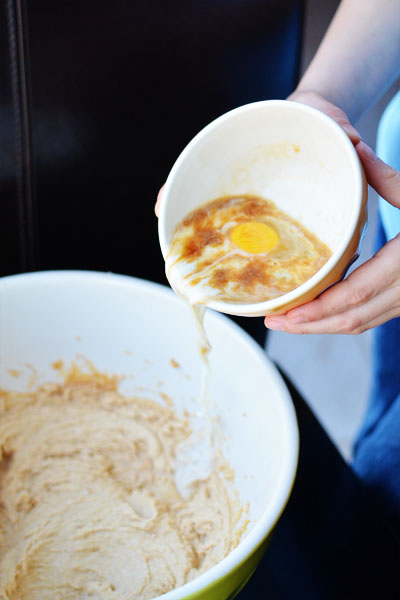 Beat in the egg, vanilla and milk.
Stir in the flour mixture with a wooden spoon.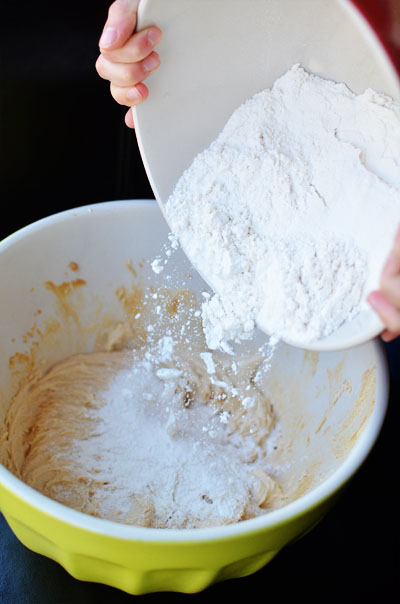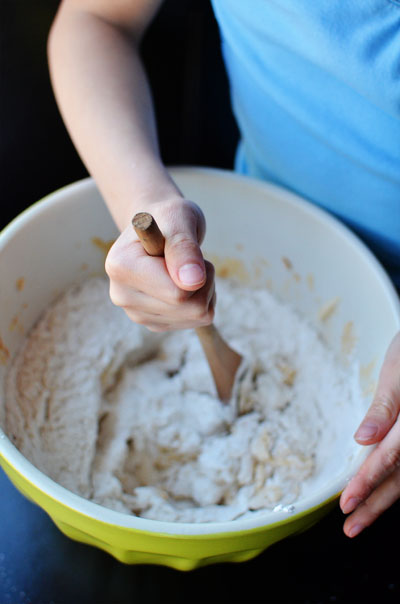 Shape into 40 balls and place each into an ungreased cookie sheet. (If you want a cookie that is not flat, place the balls into an ungreased muffin tin like these peanut butter cookies. Next time, I make these cookies I will be trying this technique.)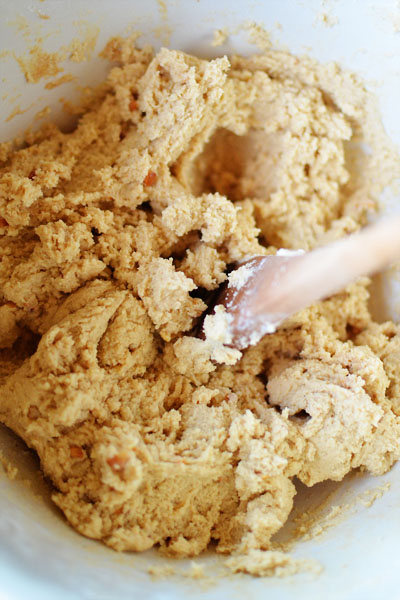 Press thumb into dough ball.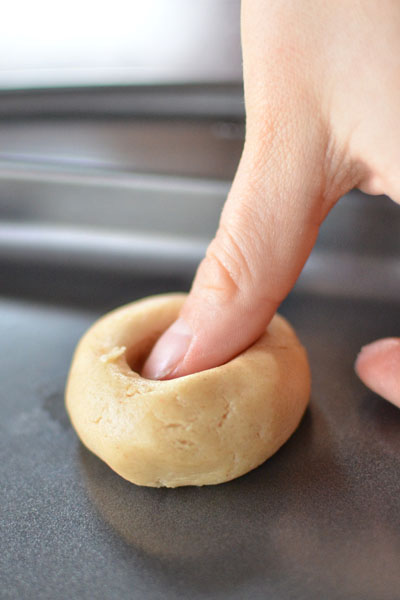 Bake for 10 minutes in 375 degree oven.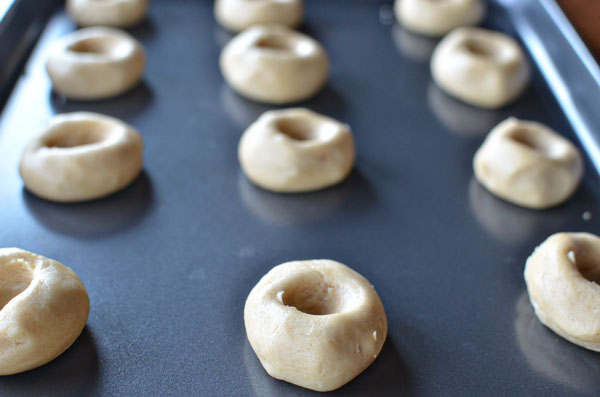 If you did not put the dough balls in a muffin tin, you will notice that they flatten out quite a bit and that you will have to press your thumb into the cookies once they come out of the oven.
Fill thumbprints with jam.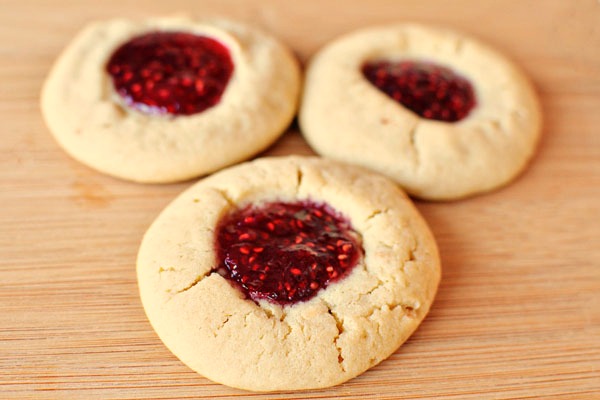 Add to your cookie table or wrap as wedding favors.