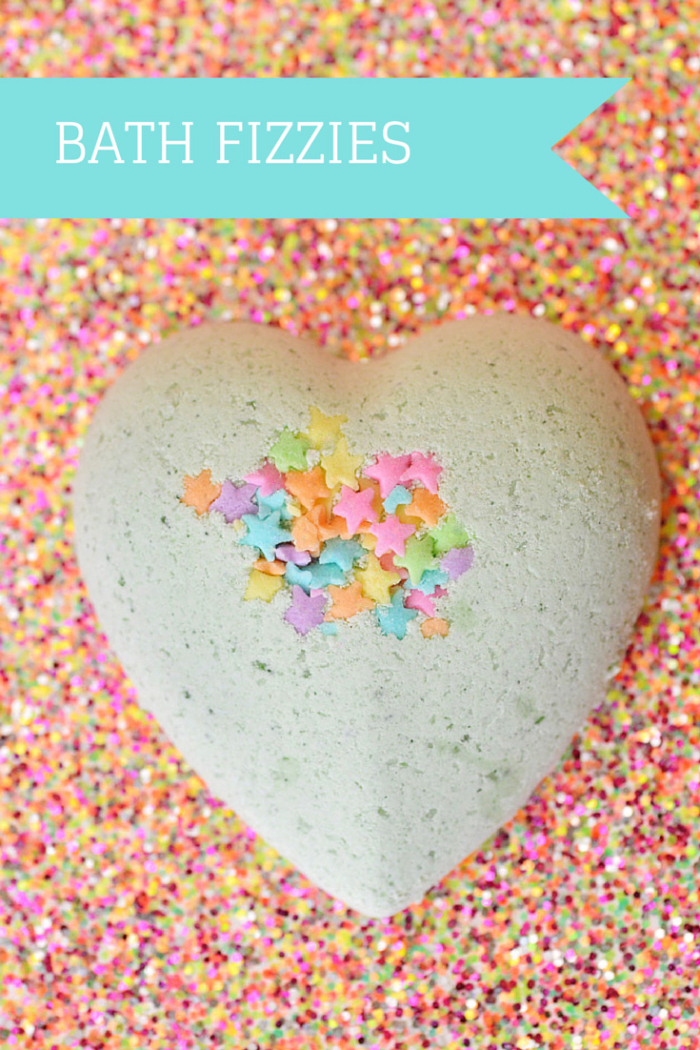 We've been on a bit of a homemade bath fizzies bender in this household. We love how they fill a room with scent – not to mention add a dash of  decadence and delight to bath time!
These bath fizzies make perfect gifts for a spa-themed bridal shower. You could even add them to your welcome baskets if you are having a destination wedding.
This is our go-to recipe for bath bombs. If you are new to bath bomb making, be warned: it can be a bit tricky to get the perfect consistency. You might want to have a practice round before making these as wedding favors. That way, you have some for yourself to enjoy!
Bath Fizzies Ingredients
8 oz. baking soda
4 oz Citric Acid
4 oz. corn starch
4 oz. Epsom salts
1 tsp water
2 tsp. essential oil (we used peppermint)
3 tsp almond oil or other light oil (we used avacado oil for these bath fizzies)
spray bottle with water
A few drops food coloring
sugar sprinkles
Plastic Heart Fillable Ornament
Gather your dry ingredients. Dump them into a large bowl and stir using a whisk.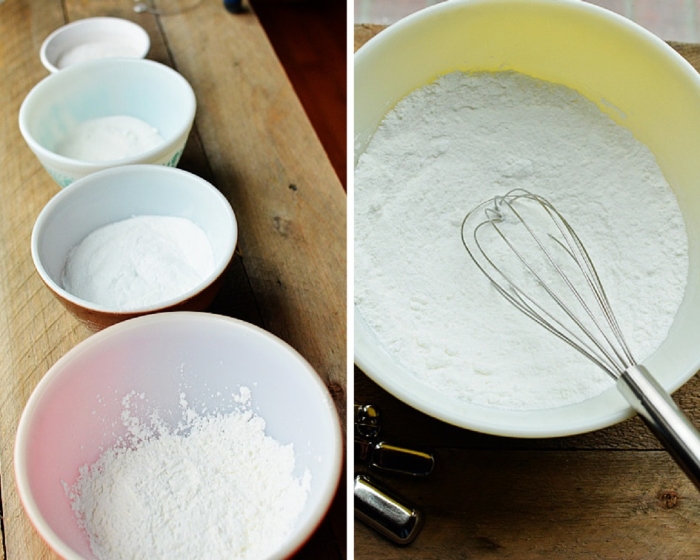 Place wet ingredients in a small jar or bowl and mix well. Gradually add half of the liquid to dry mixture, stirring as you pour the liquid into the bowl. With gloved hands, mix the ingredients. Add the rest of the liquid and repeat until the mixture is uniform in color.  It should be the consistency of wet sand. If the mixture does not clump, spray water into the mixture. Don't add too much water or you will ruin your bath bombs!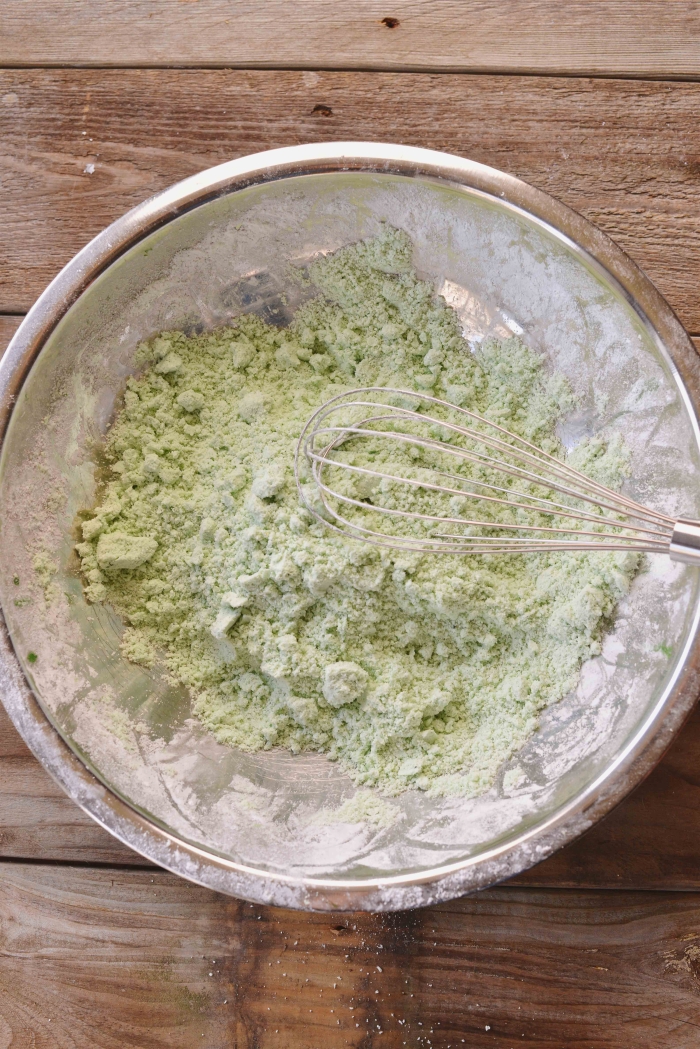 Add sprinkles to plastic heart mold.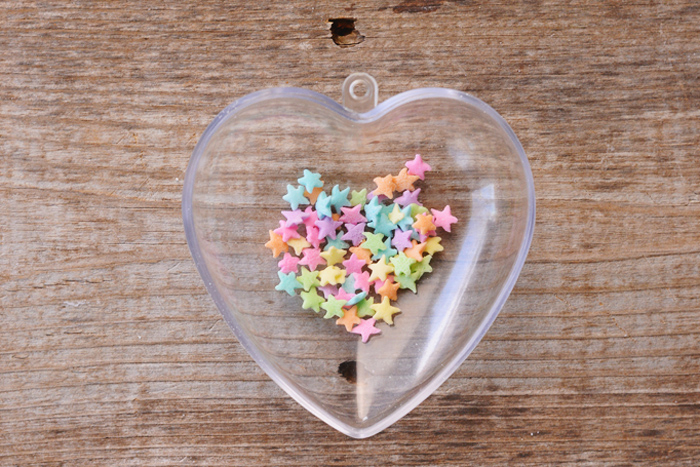 Fill the mold with your mixture.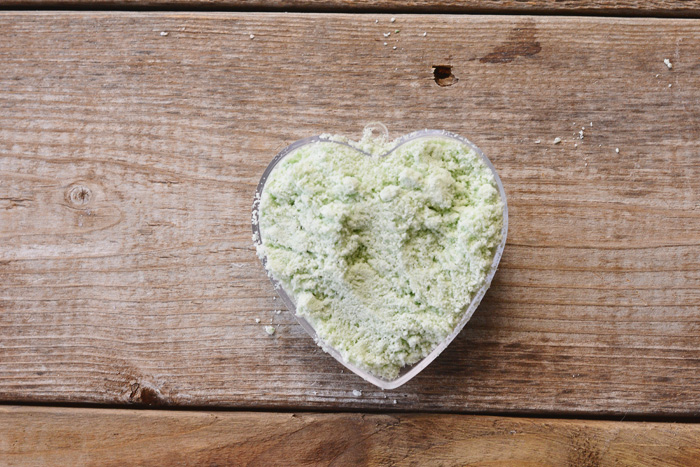 Press mixture firmly into the mold.
Pop the hearts out onto a parchment or wax paper lined baking sheet. Let dry overnight.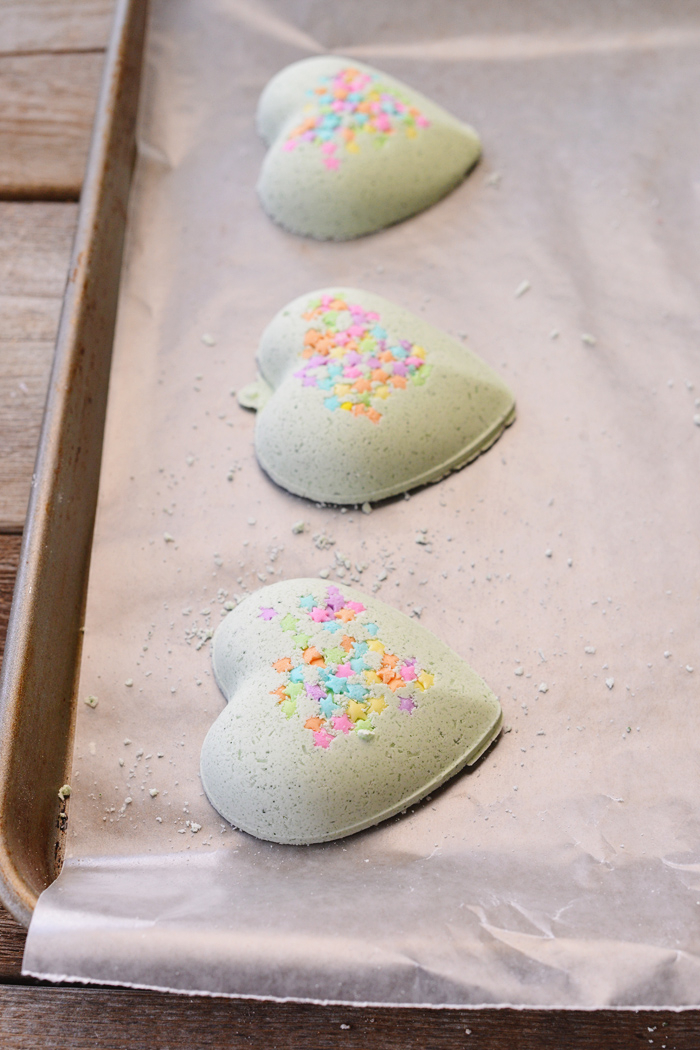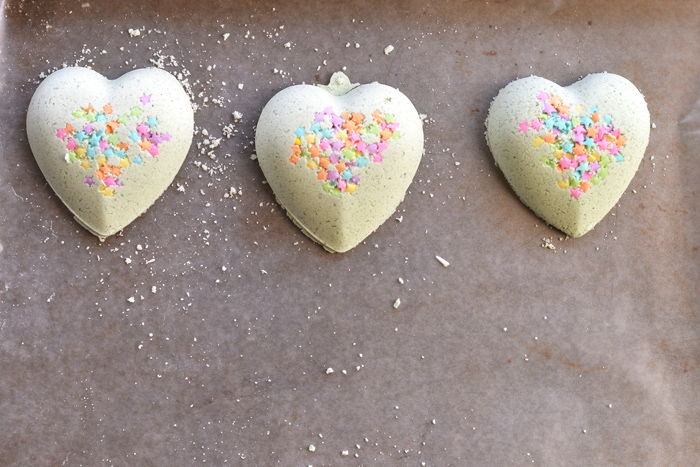 Voila! Wrap and give as wedding shower gifts or favors!