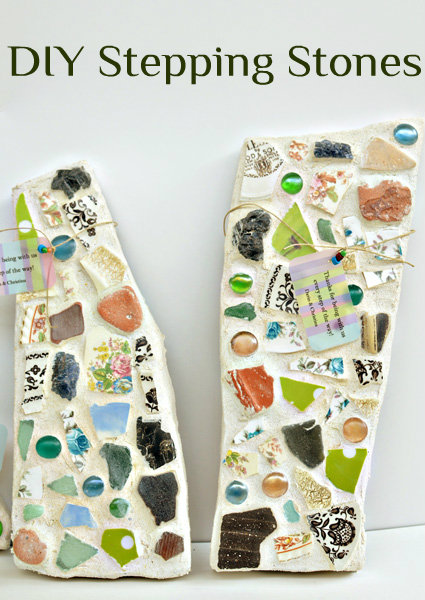 If you are intimidated by the thought of mixing your own concrete to make stepping stones – this is your kind of project! All you need is some grout and flagstone – even paving stones will do the trick.
If you are having a garden wedding with a small guest list, you could make these as DIY wedding favors for your guests. We added a cute tag that reads: Thanks for being with us every step of the way!
You will need:
flagstone
broken china and pottery
sea glass
stones/rocks
sponge
pail
putty knife
knife
rubber gloves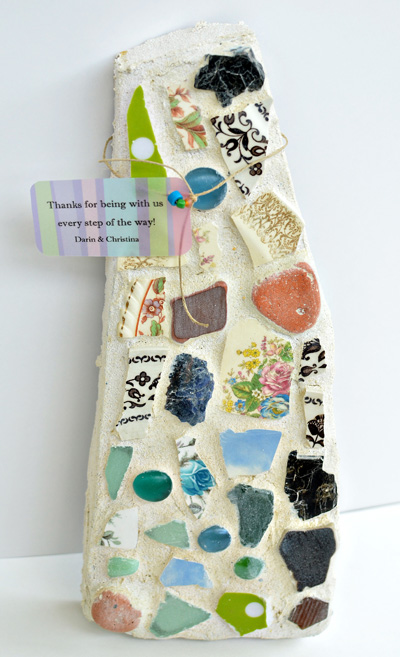 Gather your broken pieces of pottery, china (see here for instructions on how to break china for mosaics), glass stones, rocks and sea glass. Lay out your design on your piece of flagstone.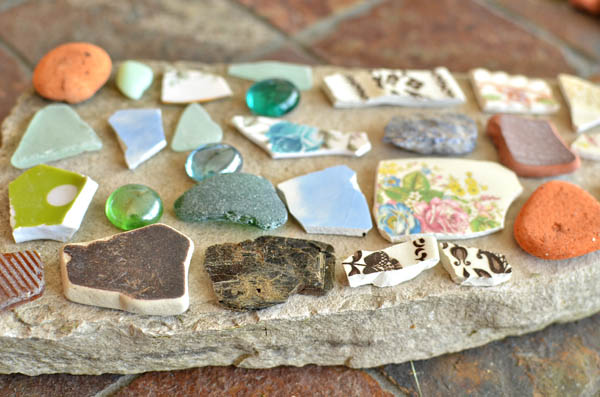 Put your rubber gloves on. Using your knife, smear grout on the back of one of the pieces and adhere piece to flagstone. Repeat until all pieces of your mosaic are adhered. Push each piece down so they are good and stuck to the stone. If excess grout squeezes out on the sides, don't worry about it. Let dry for at least 24 hours.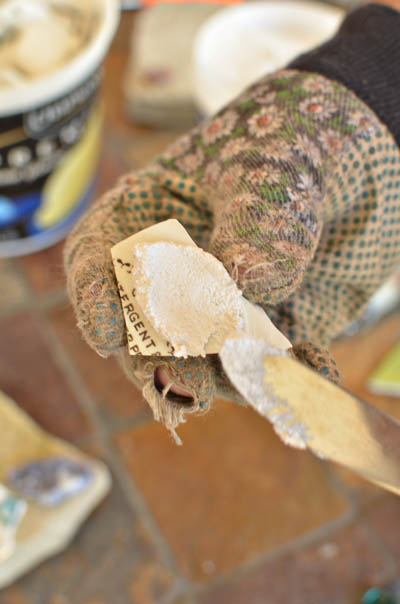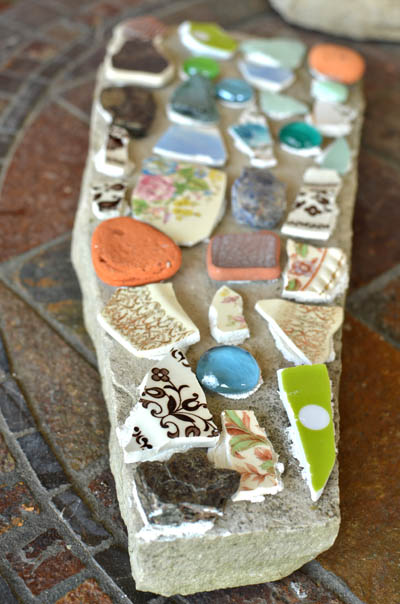 Spread grout over your mosaic pattern until it is completely covered. (You should wear gloves!)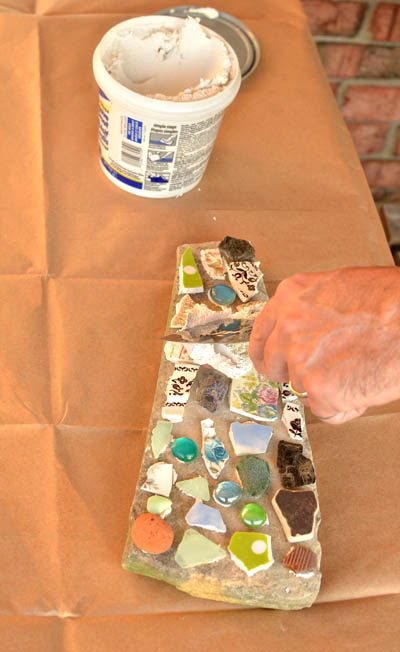 It's kinda like icing a cake.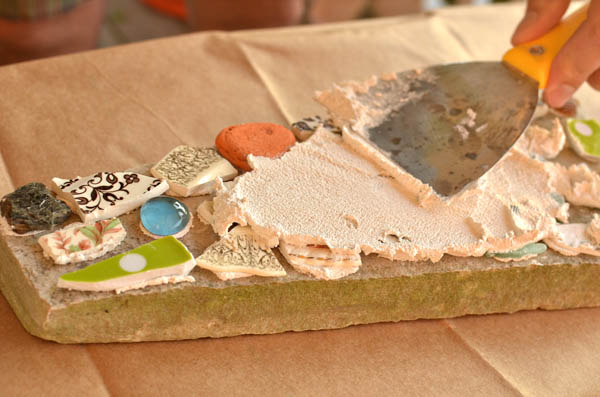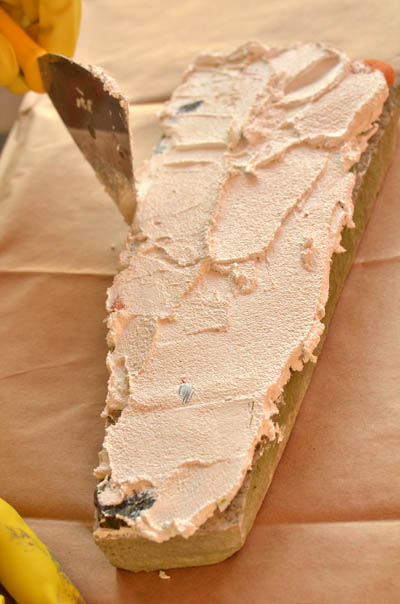 Scrape away excess grout with your putty knife. Then dampen your sponge (make sure you wring it out well!) and use the sponge to remove the remaining grout until your pretty design appears. You will have to rinse your sponge a few times in the process by dipping in a pail of water, and wringing it out. DO NOT PUT THE GROUT/WATER MIXTURE IN YOUR PAIL DOWN THE DRAIN!!!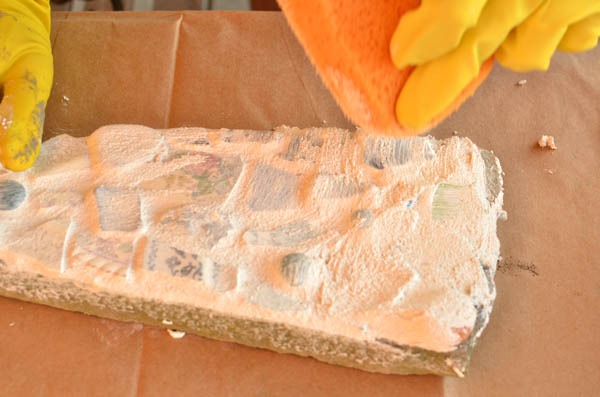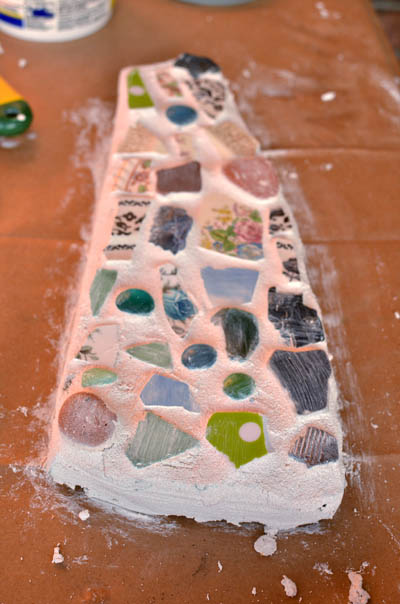 We covered the sides of the flagstone with grout as well. Let dry overnight.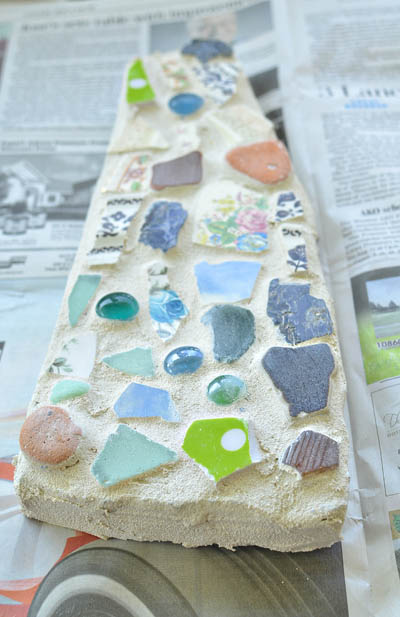 Varnish if desired.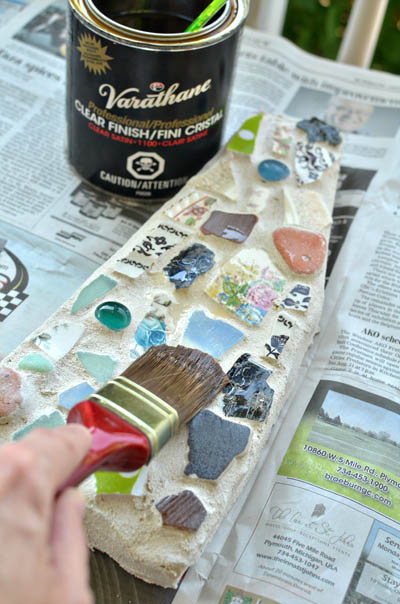 That's it! Add tag if giving as favors.