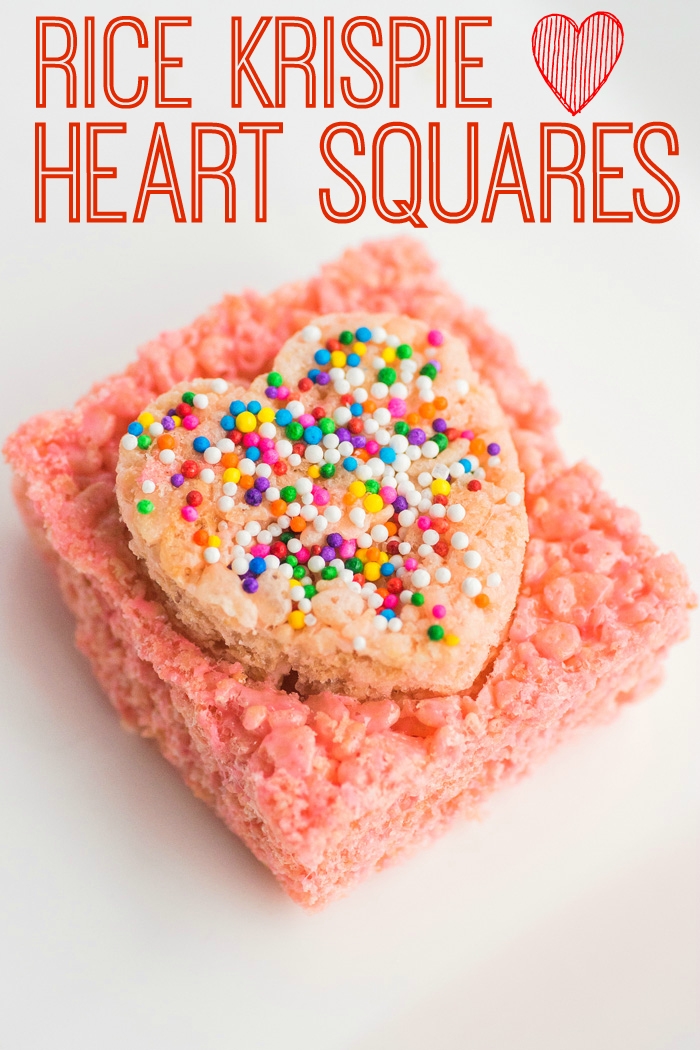 Our Rice Krispie Hearts dipped in chocolate were such a big hit, we figured it was time to come up with a new twist on this favorite treat. With Valentine's Day just around the corner, we felt heart shaped treats were the way to go – plus heart shaped goodies are perfect for your wedding dessert table! (We were inspired by this pin, and put our own spin on it.)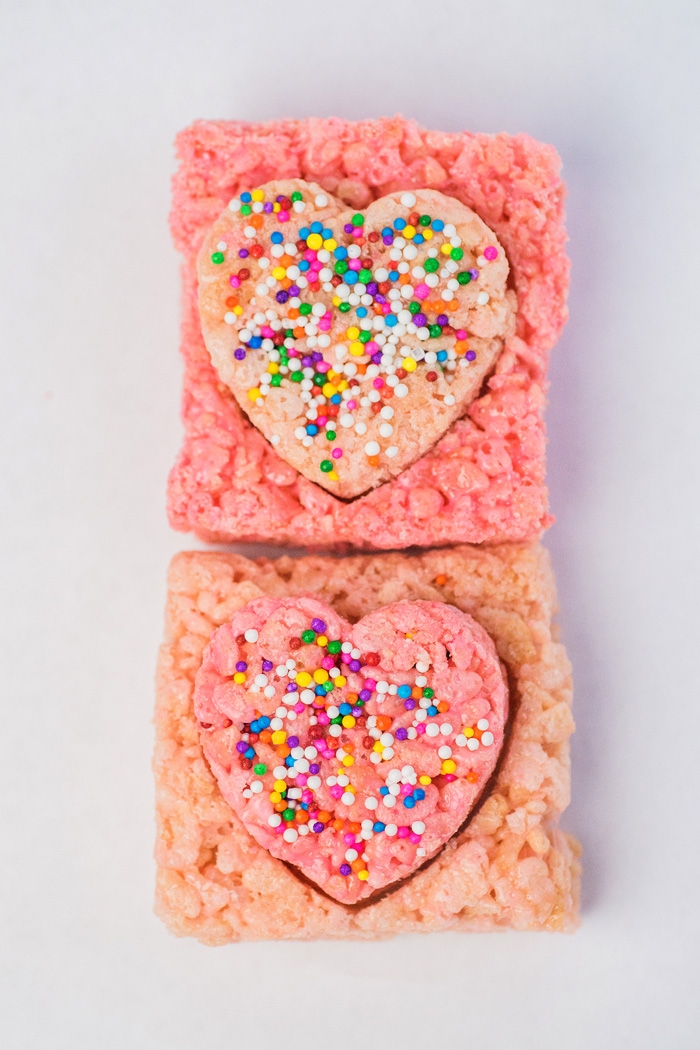 Here's what you will need to make these treats:
1/2 cup butter
500g or 2 packages (about 80 regular) marshmallows or 10 cups miniature
1 tsp. vanilla extract
12 cups Rice Krispies Cereal
red food colouring

heart shaped cookie cutter
9″ x 9″ square pan
sprinkles (optional)
You will be making two separate batches of Rice Krispies to achieve the two-tone look of your squares.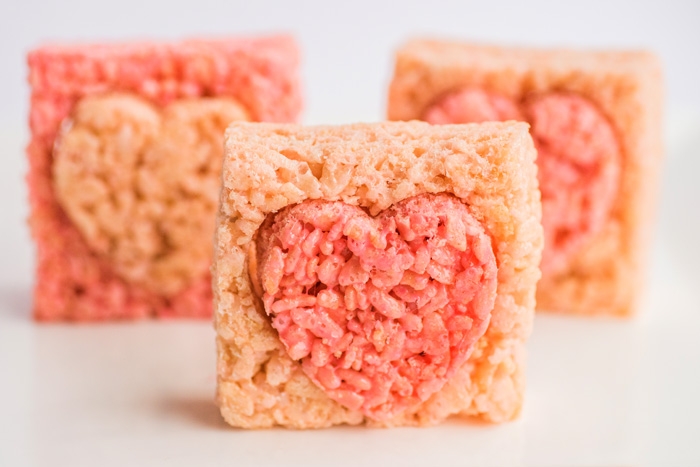 Melt butter in a large saucepan over low heat. Once butter has melted, pour half of the butter into a measuring cup and set aside for your second batch.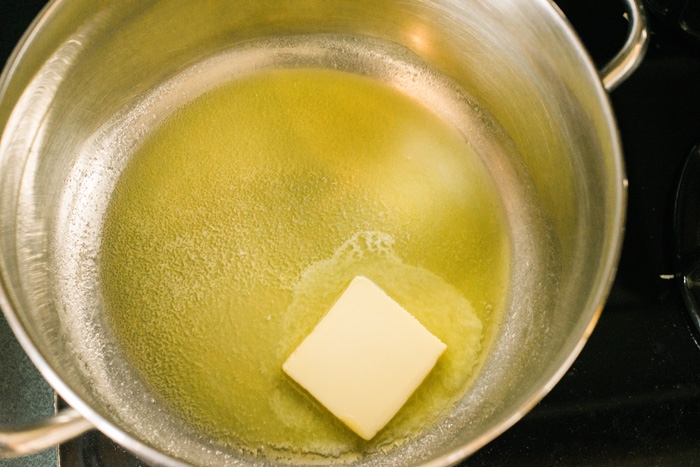 Add half of the marshmallows and stir until completely melted.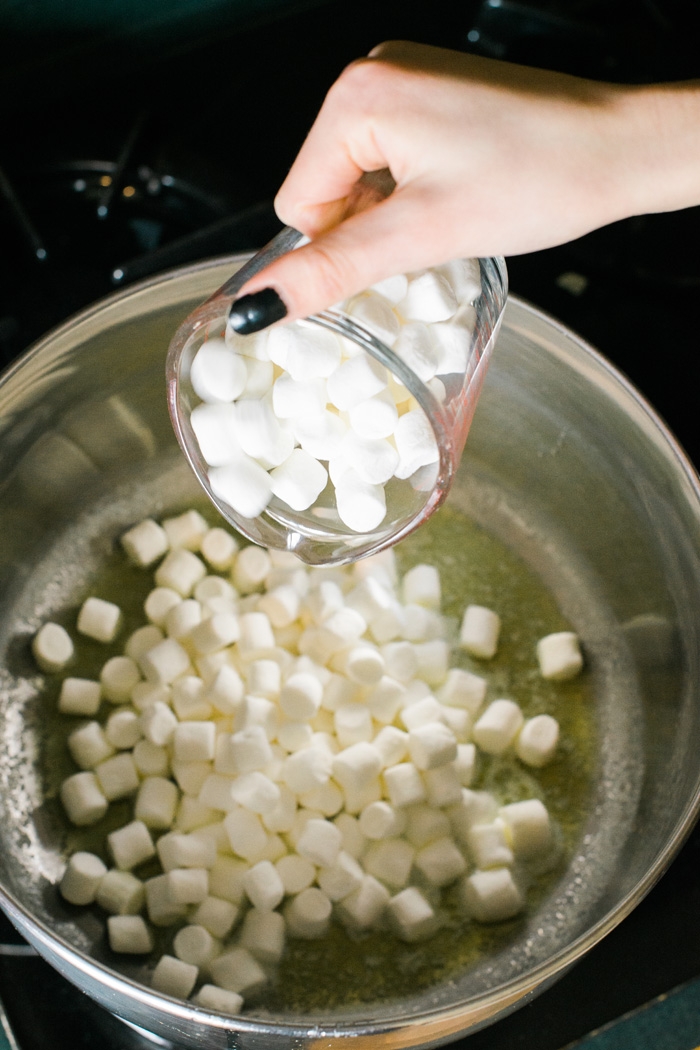 Add 1/2 teaspoon of vanilla. Stir. Add food coloring until desired color is achieved.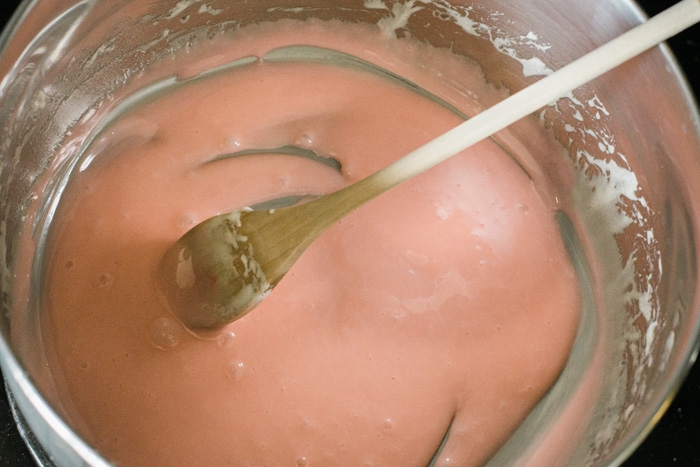 Add six cups of Rice Krispies to marshmallow mixture. Stir well until the Rice Krispies are coated evenly.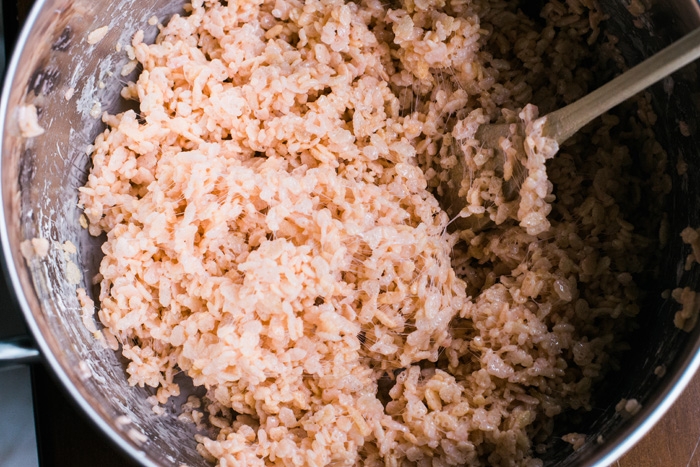 Butter a 9″ x 9″ square pan. Add mixture and press into pan.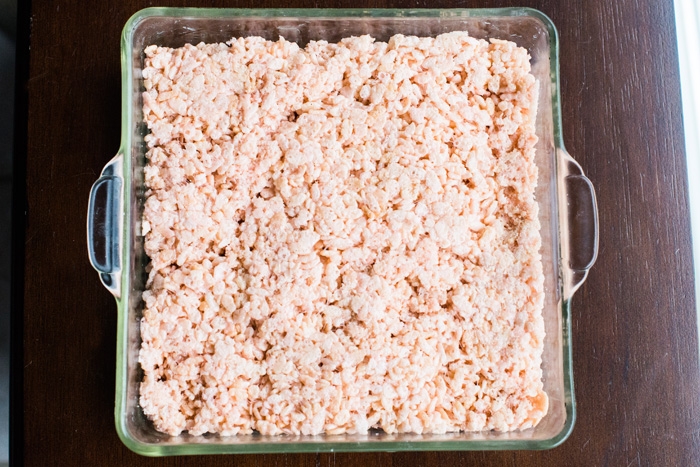 Repeat process for second batch of Rice Krispies. This time, add more red food coloring so your batch will be a darker shade of pink.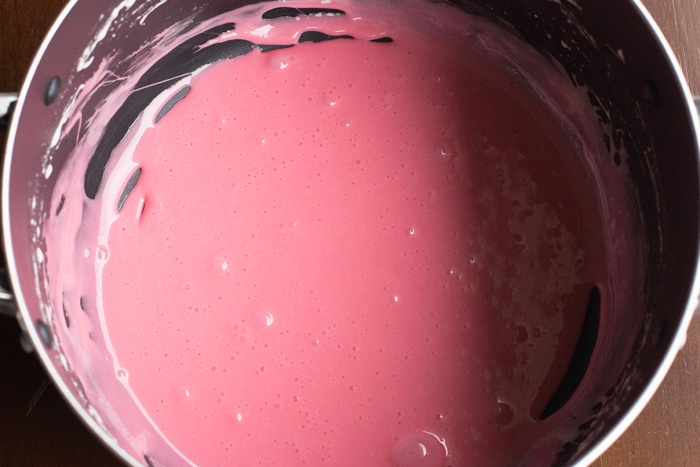 Cut both batches into squares. Make sure your squares are large enough so that your heart shaped cookie cutter will fit inside the square.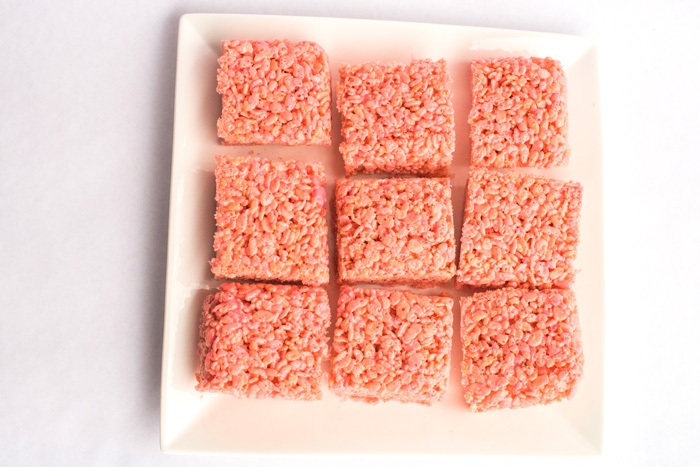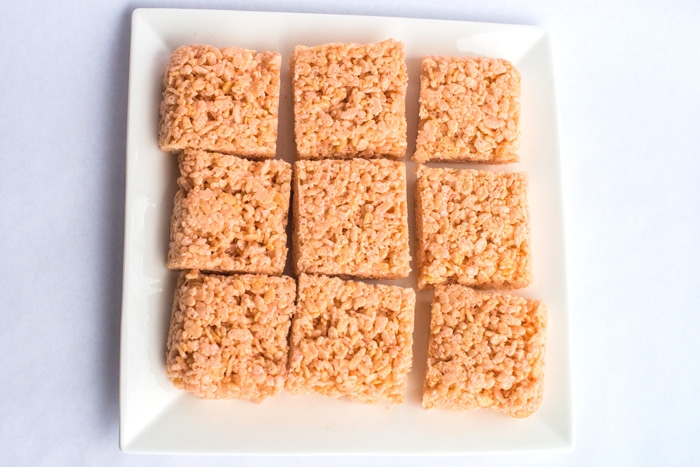 Carefully press your cookie cutter into the squares.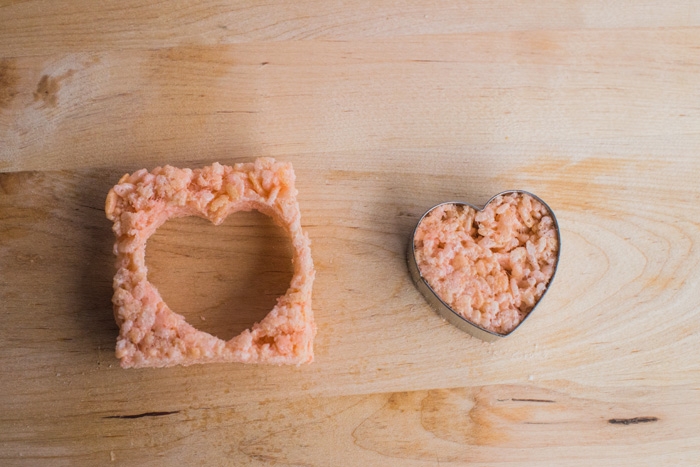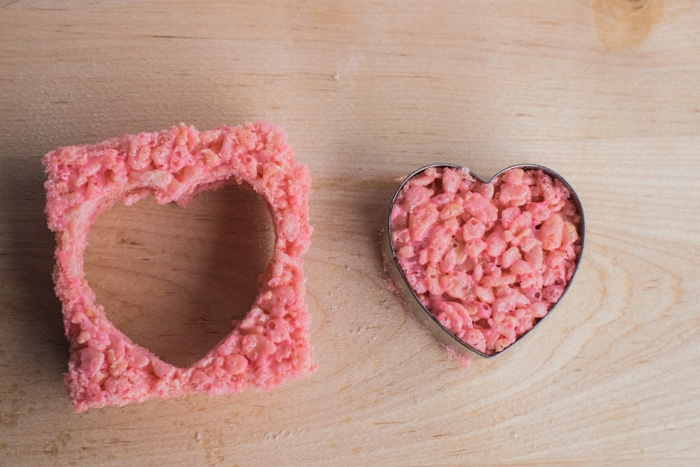 If you are adding sprinkles, add them to your heart while they are still in the cookie cutter. Gently place heart filled cookie cutter into heart cut-out that is a different shade. For a 3-D effect, leave heart shaped raised.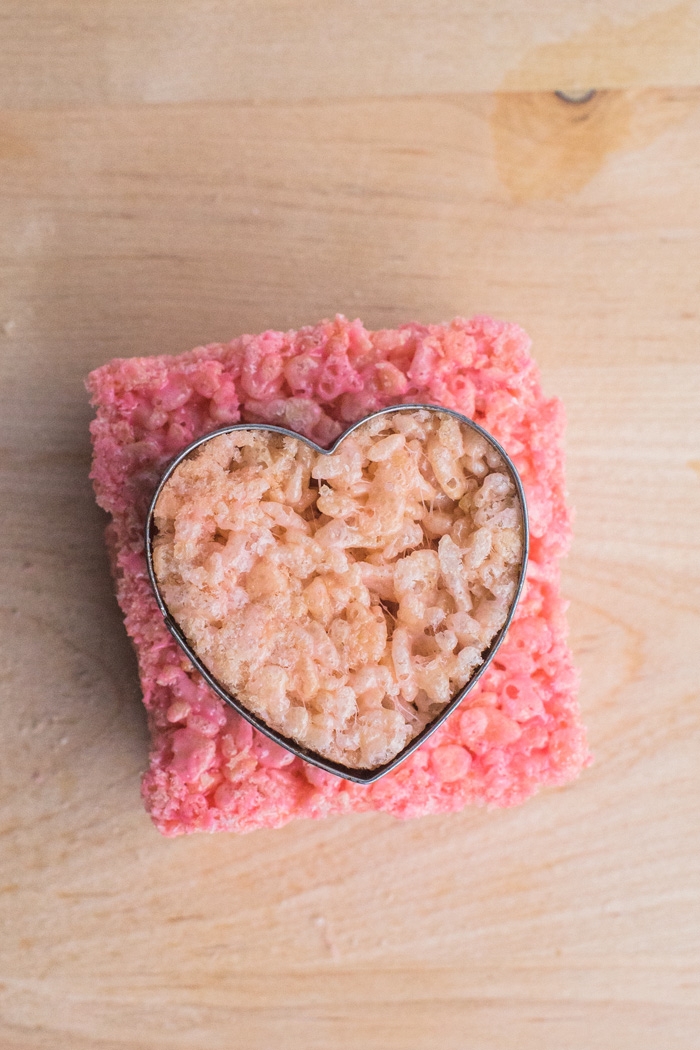 Remove cookie cutter. Here they are without sprinkles: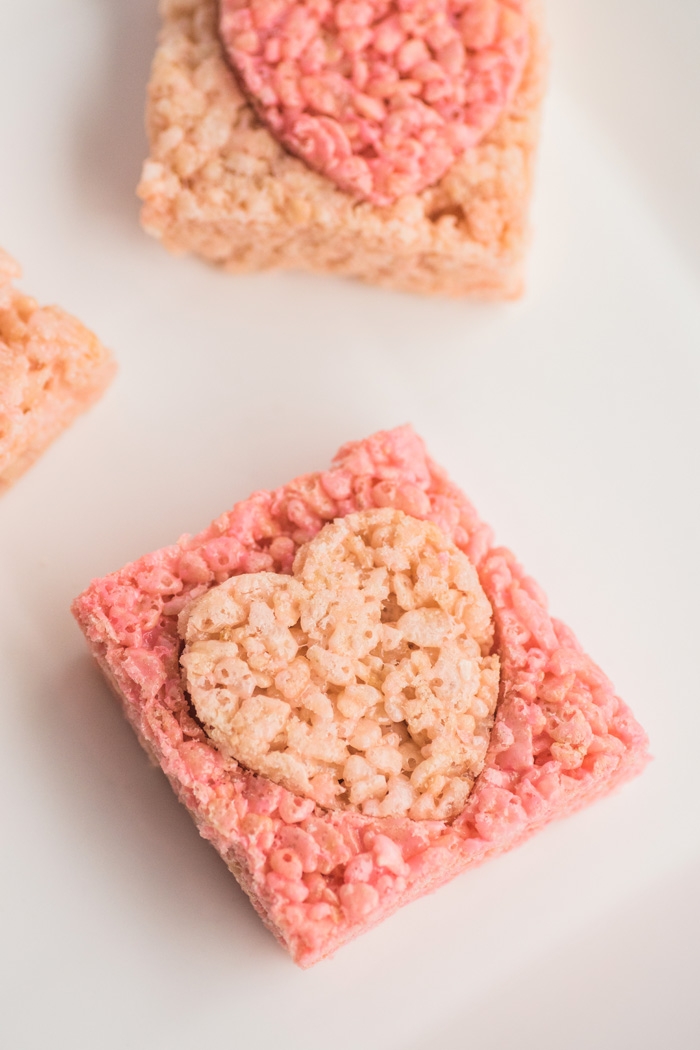 Here they are with a splash of rainbow color: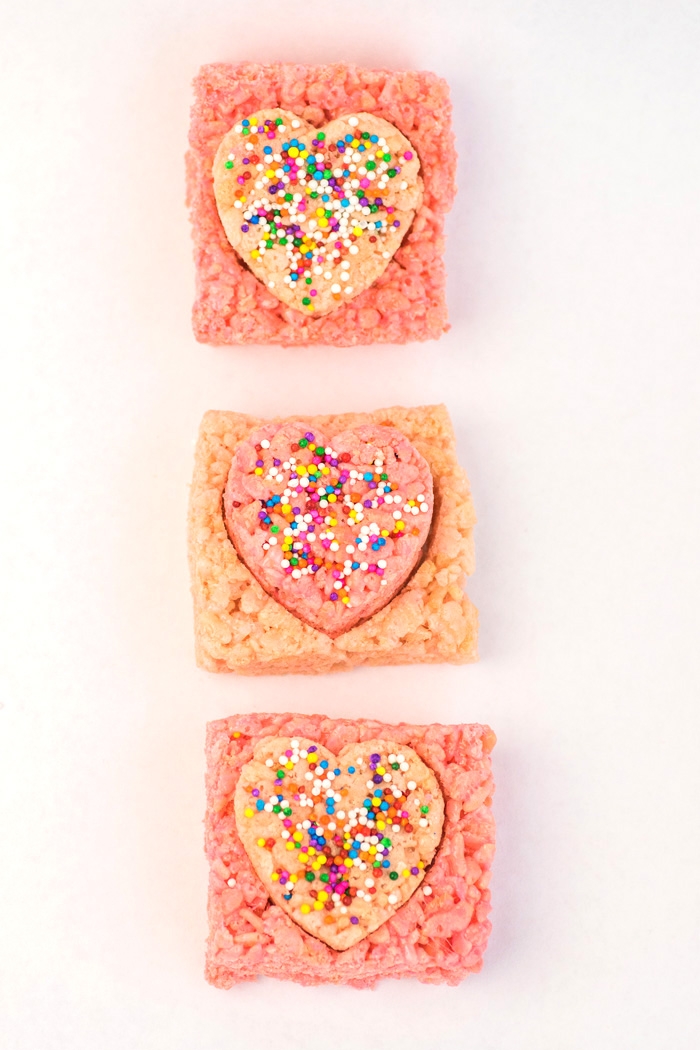 Either way, they are perfect addition to your wedding treats table!
Save
Save
Save
Save
Save
Save
Save
Save
Save
Save
Save
Save