Originally, Lisa and Chris set out to have a big traditional wedding in Los Angeles where they live. Overwhelmed by all the options in front of them, however, they decided to get married on their next vacation to Paris instead. They considered eloping with just the two of them, but when friends started asking if they could tag along, they decided to invite whomever wanted to join them. Ten of their closest friends hopped on a plane to watch the couple tie the knot in an intimate ceremony at the stunning Chapelle Expiator, followed by an incredible dinner reception at La Gazette. Also joining the couple for their romantic Parisian nuptials was the inimitable Brant Smith who managed to capture every aspect of the couple's day in absolutely beautiful detail!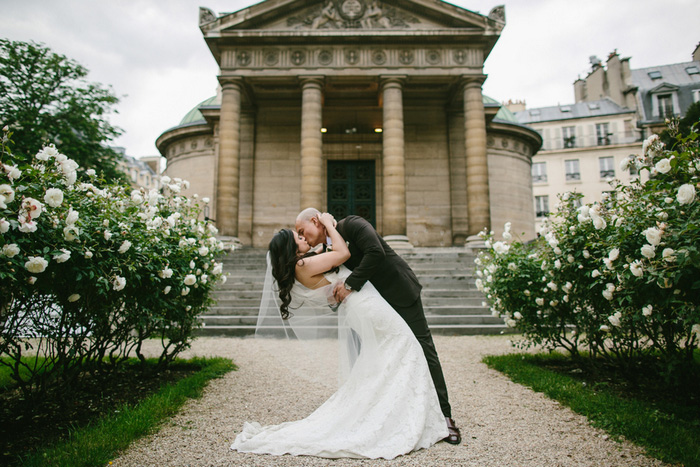 Lisa, 30 & Christopher, 35
Location: Paris, France
Wedding Date: May 24, 2016
Number of Guests: 10
Wedding Cost: $29,140 (this includes the flights, accommodations, rings, and every wedding detail with a price tag)
Wedding Ceremony Location: Chapelle Expiatoire 
Wedding Reception Location: La Gazette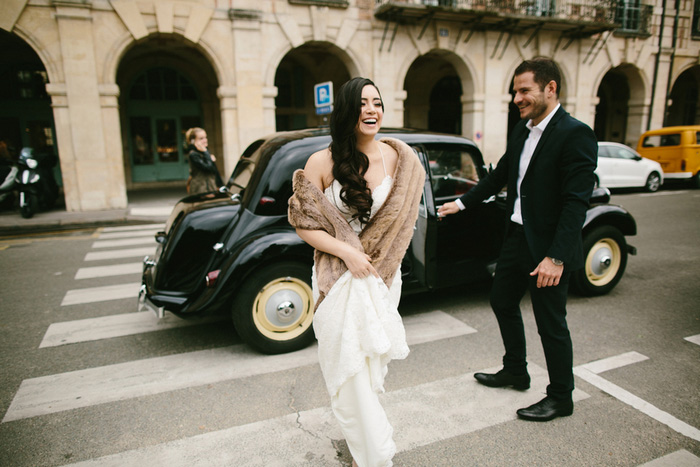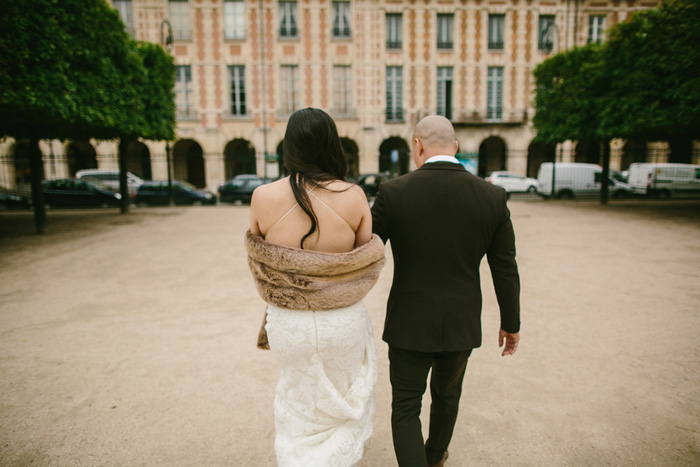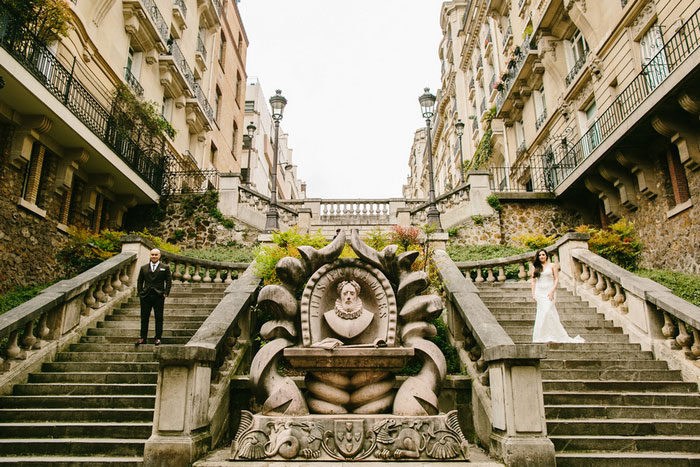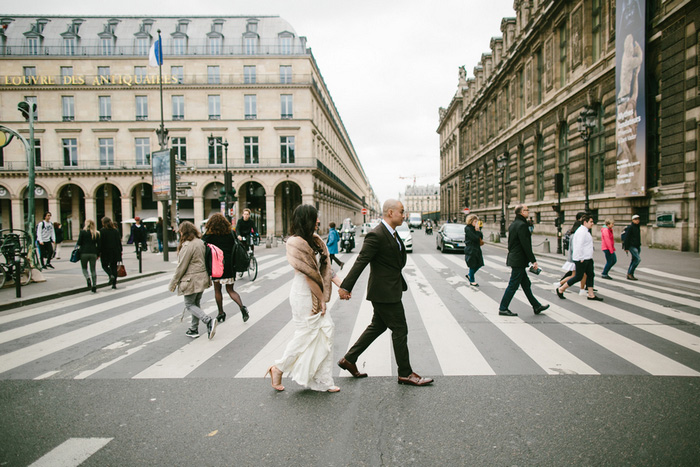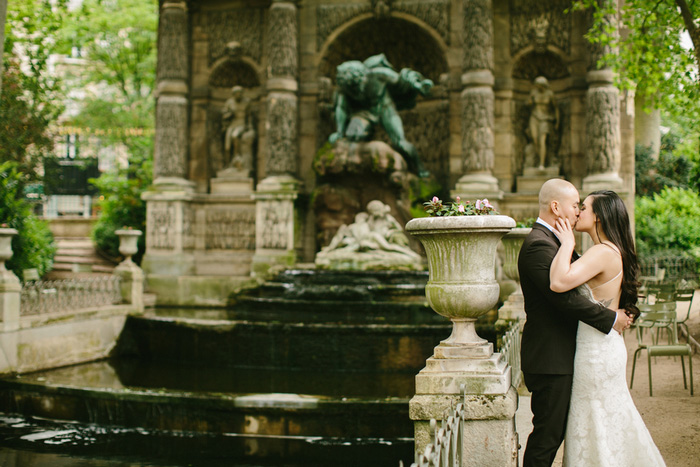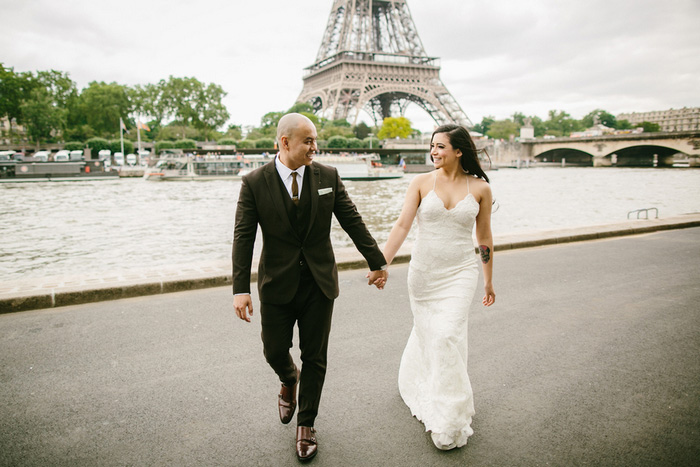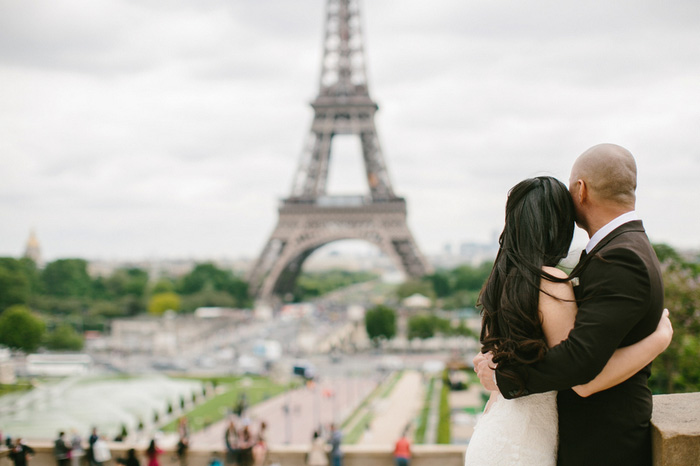 Why did you have an intimate wedding?
At first we tried to plan a big wedding somewhere in Los Angeles. There were so many different options, however, that we found it to be a little too overwhelming. Shortly after getting quotes and attending appointments to see venue locations we decided to just elope instead. We travel out of the country once a year and we thought it would be fun to get married with just the two of us on the next trip. We told a couple people about our plans to elope and were asked by some friends if they could come witness everything.  After that, we realized that we should invite friends and family and just turn it into an intimate wedding instead with whomever wanted to come travel with us to share our special day.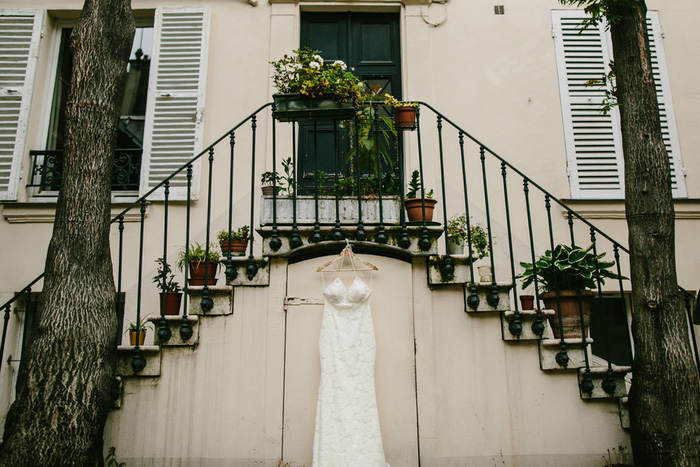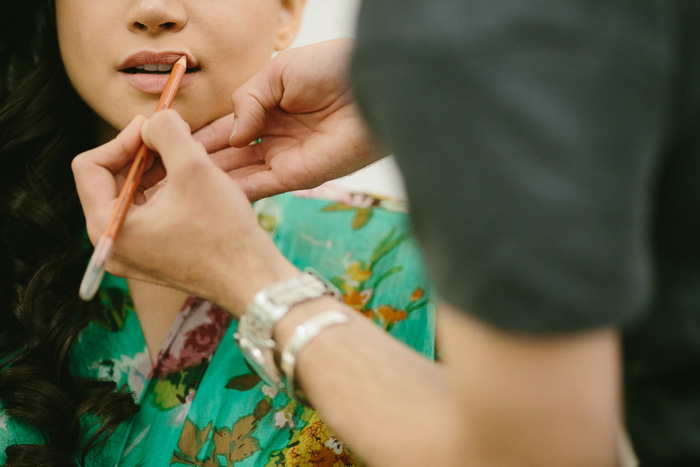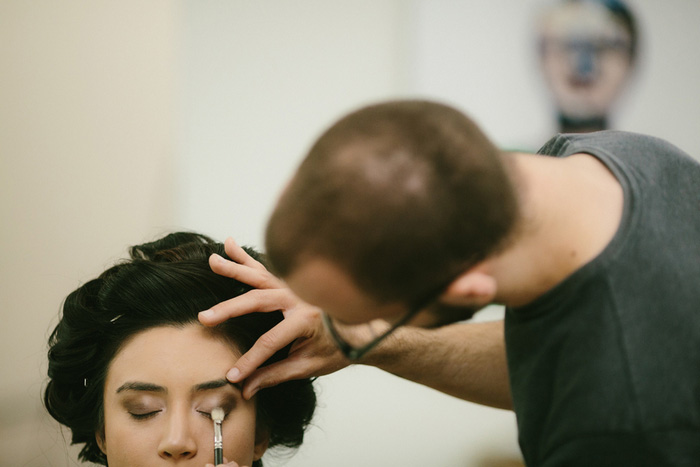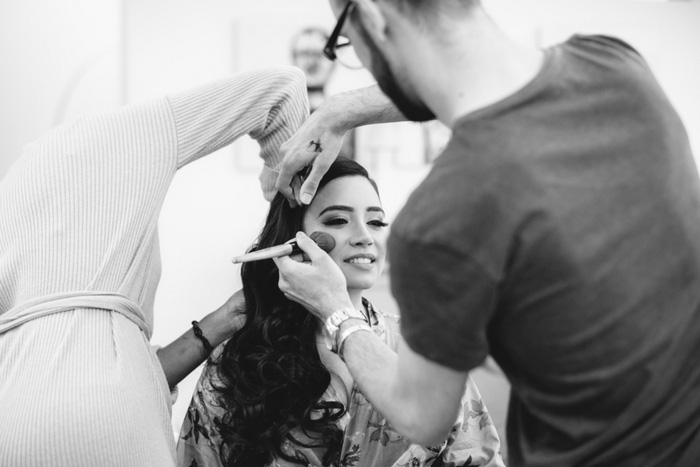 What are some of the challenges that you faced planning an intimate wedding?
First off, neither of us speak a word of French and we decided to not hire a wedding planner. I plan all of our trip itineraries and thought that planning a wedding on our own would be the same as well as a smart way to save some money. I plan trips in countries I've never been to, so how hard could it be to plan a wedding in another country?! Little did we know what we were getting ourselves into because it was much harder than we thought. The wedding ceremony location was the hardest part to organize. The woman that manages the Chapelle Expiatoire and its reservations only spoke French and she was extremely hard to get hold of. We did not get a response to our numerous emails, that were sent in a span of a year, until Chris finally translated one into French. The original date we wanted was not available by the time we finally got hold of the woman and it was very discouraging because the wedding was getting so close and we still had not sent out formal invitations. We finally got a date secured and finalized after about 2 months of back-and-forth emails. There were about 15 restaurants that we contacted for the reception until we finally found a restaurant that was willing to give us the freedom to choose multiple options for dinner and seemed to have everything we wanted. Planning the wedding on paper was very easy, but when it came down to communicating and actually locking everything in, it was more difficult and took more time than anticipated.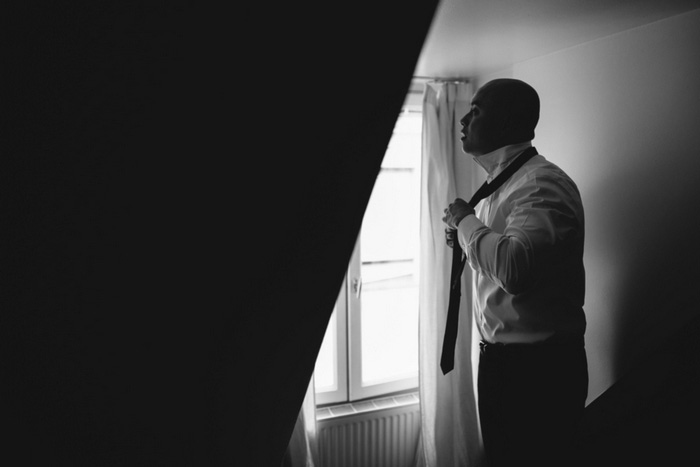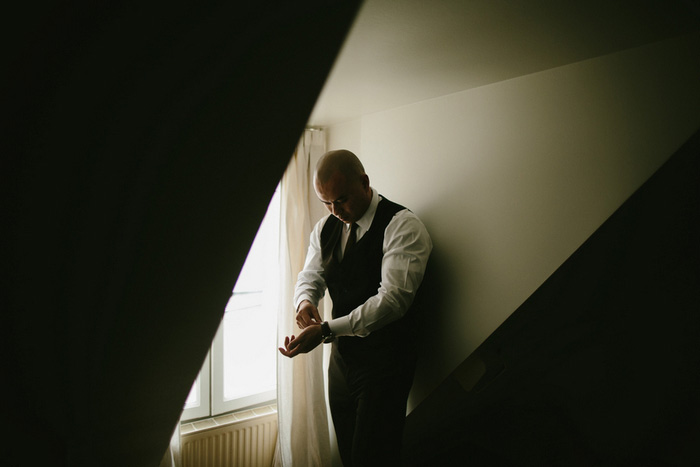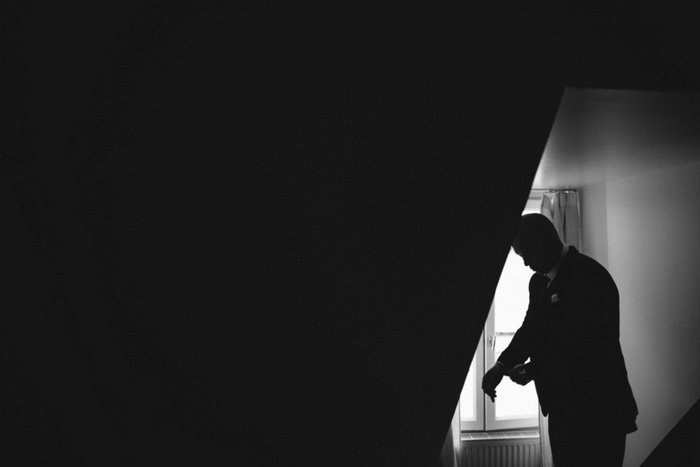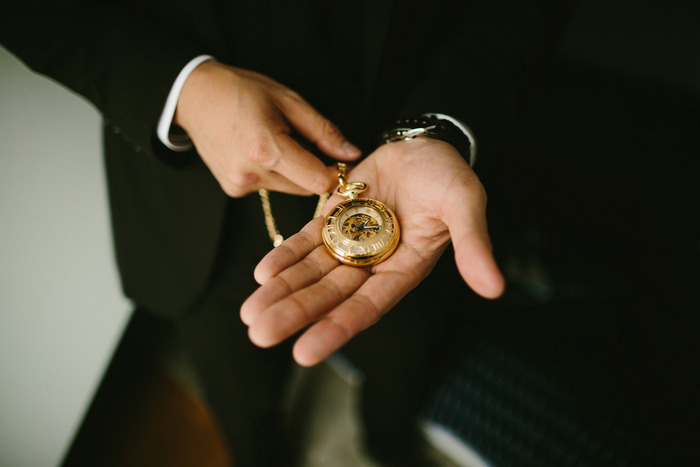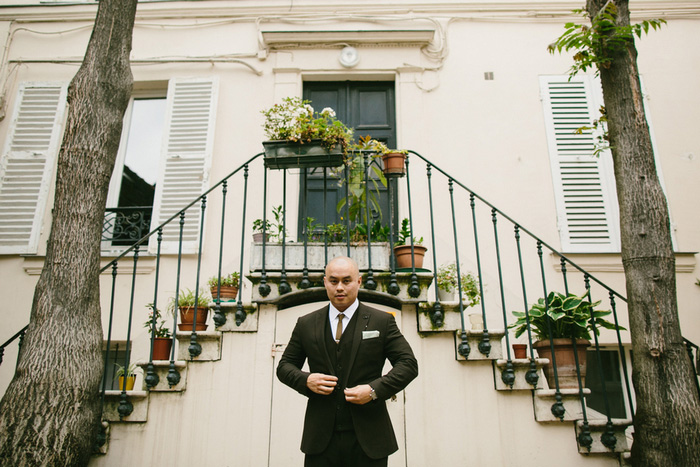 Was it difficult to pare down the guest list? 
It was not too difficult. We made a list of all our friends and family to contact with the exclusion of acquaintances. Not many people are willing to pay for flights and hotel costs in another country for a wedding so we knew the amount of people that would actually come was going to be very small.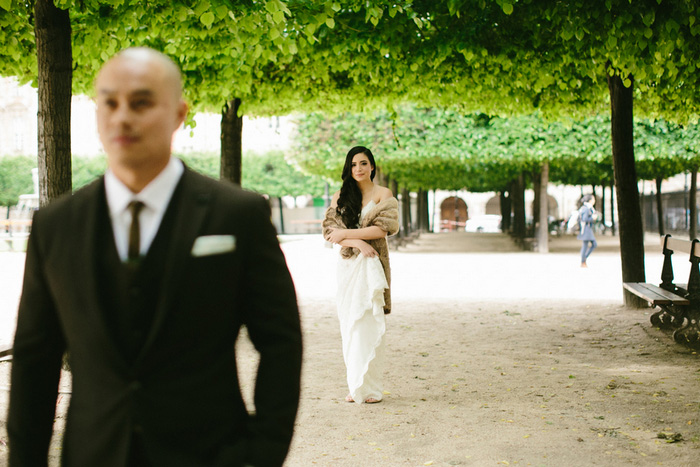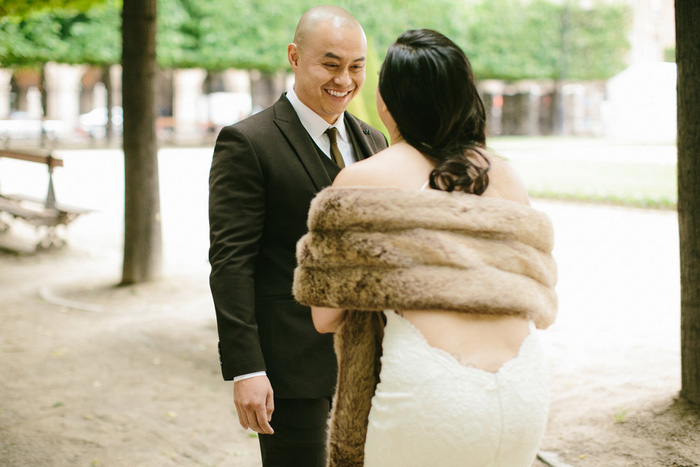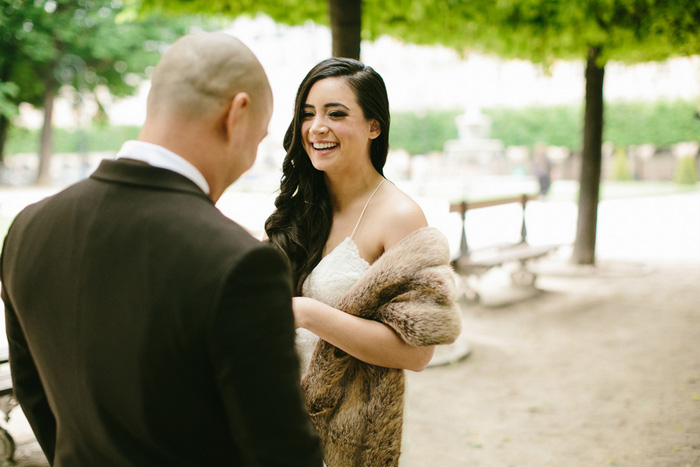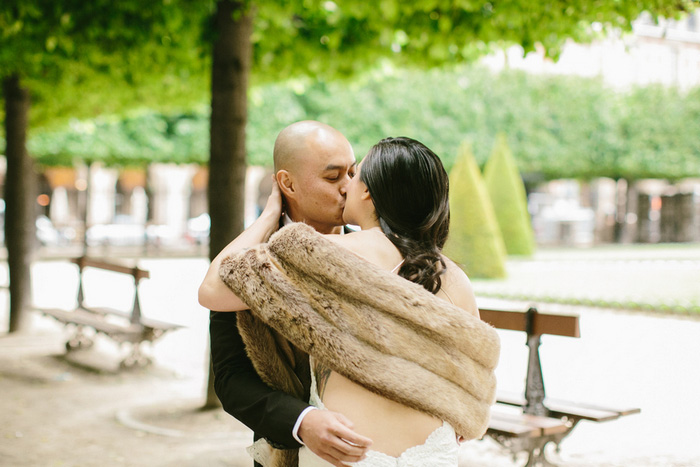 Did you have any 'issues' with the small guest list from friends and family? If so, how did you address them?
Our family members, on both sides, were not able to make the wedding due to financial and work circumstances. We handled that problem by having a separate intimate family ceremony and celebration a week after we got back from our wedding vacation. Chris and I had our civil ceremony in San Francisco with our families and made a family trip out of that.  
There was a point where a lot of my family members from my mother's side of the family were planning on coming from the Philippines. We confirmed the total number of guests with both venues and thought that we were all set the month before the wedding. Unfortunately, at the last minute they found out that they were not able to get travel visas to Europe until after the wedding date due to delays caused by the terrorist attacks in Brussels. There were also a couple of last minute additions to the guest list. Luckily, the venues for the ceremony and the reception dinner were easy going despite the constantly changing number of guests the week before the wedding.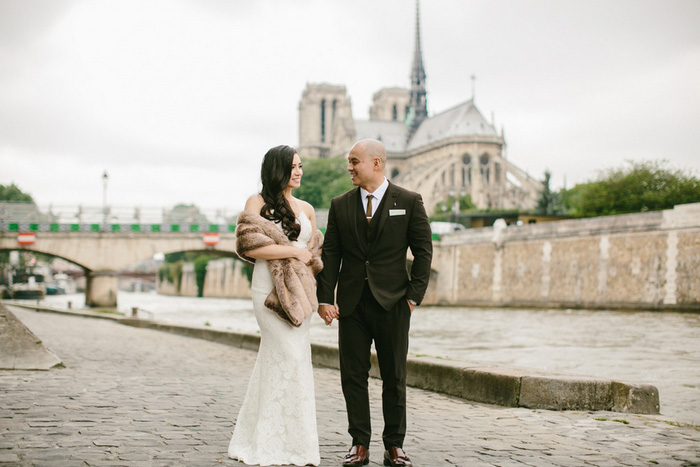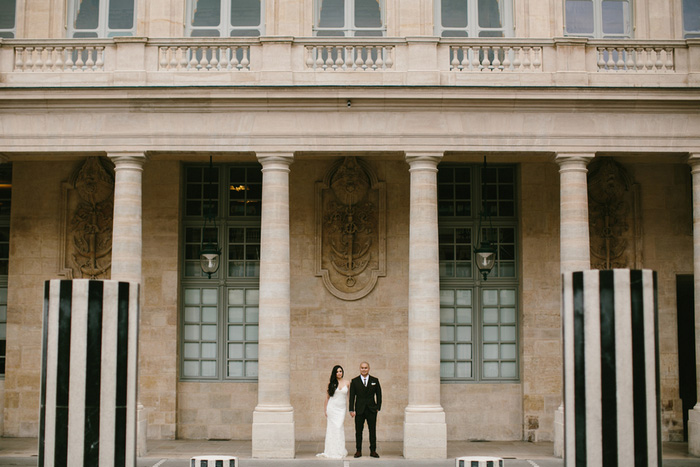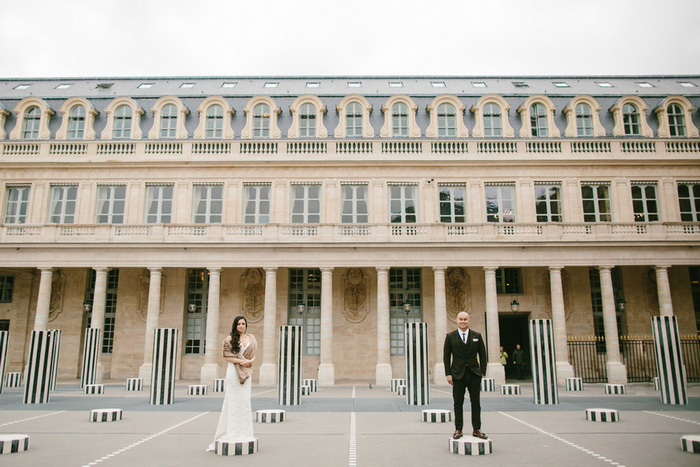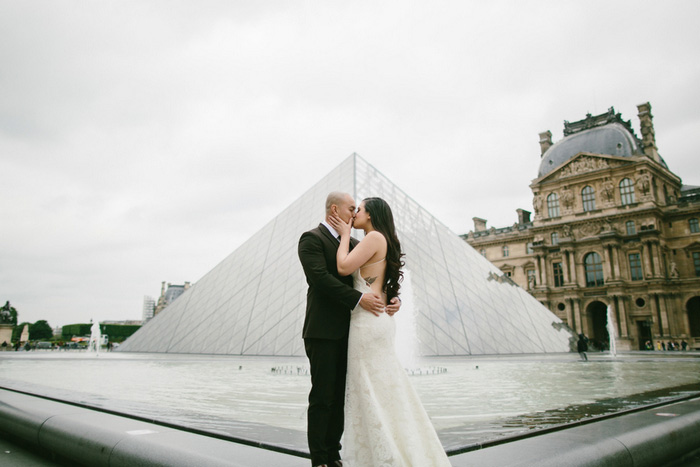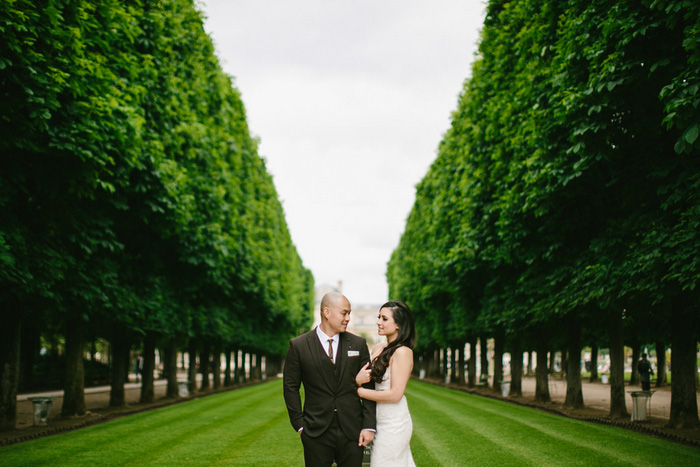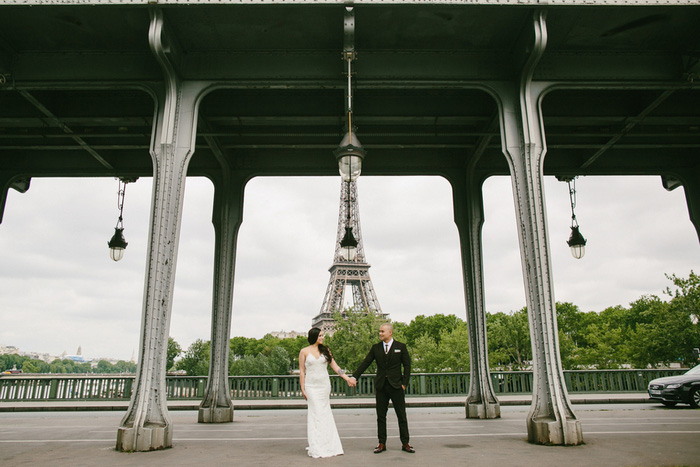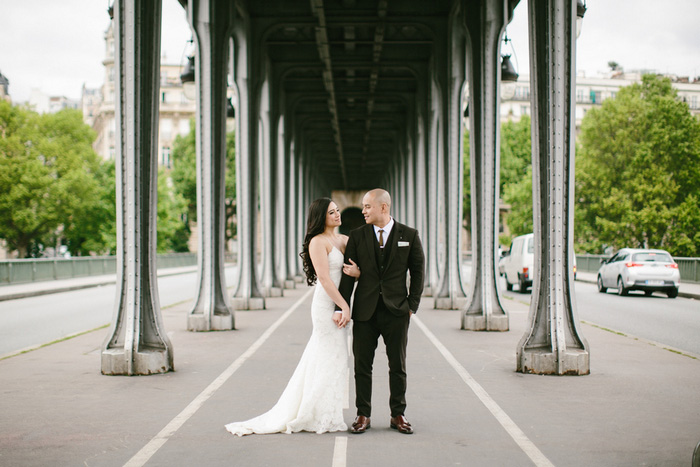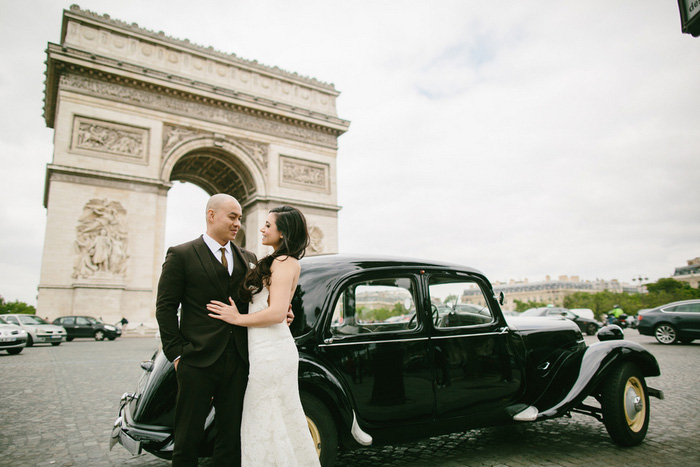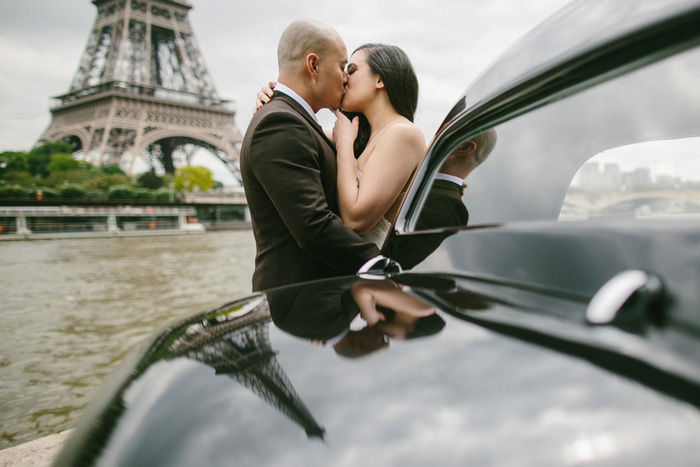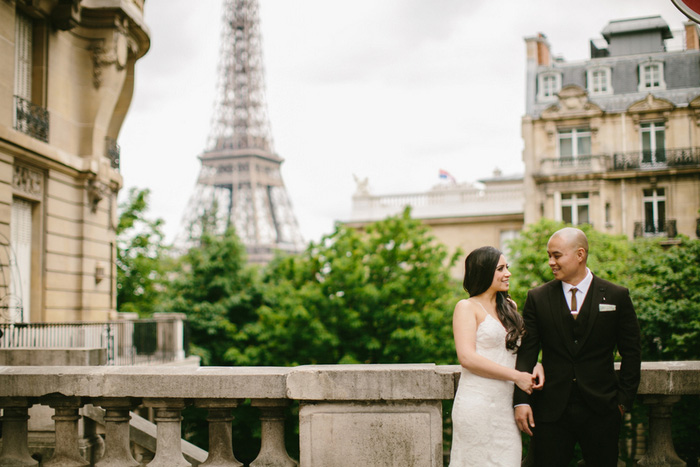 What were the highlights of the ceremony?
The wedding vows were the highlight of the ceremony for us. Our officiant made our vows extremely special and even added some beautiful quotes that he read in French. It really added to the whole French vibe and made us feel honored to be in such a beautiful venue and city. He also made one of our friends read a poem to us halfway through the ceremony. I was fighting back tears from the beginning of the ceremony trying to keep it together. Having a close friend included in the ceremony like that was a surprise and I had to let my tears out. Putting the rings on one another made everything feel truly official. It was a dream to have our ceremony at the beautiful Chapelle Expiatiore especially since I had always wanted to visit it since our first trip there in 2012.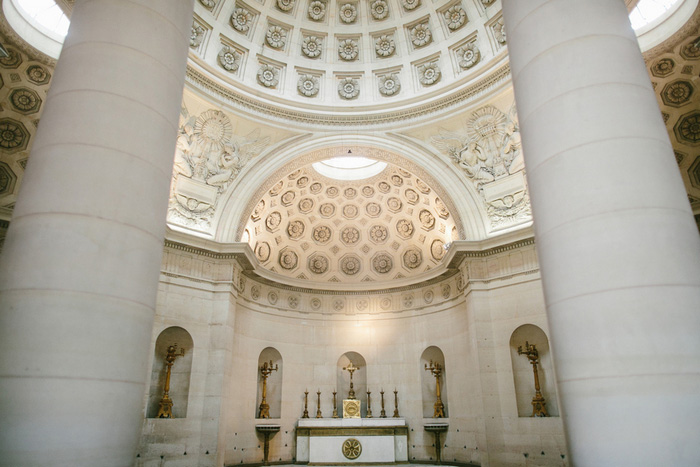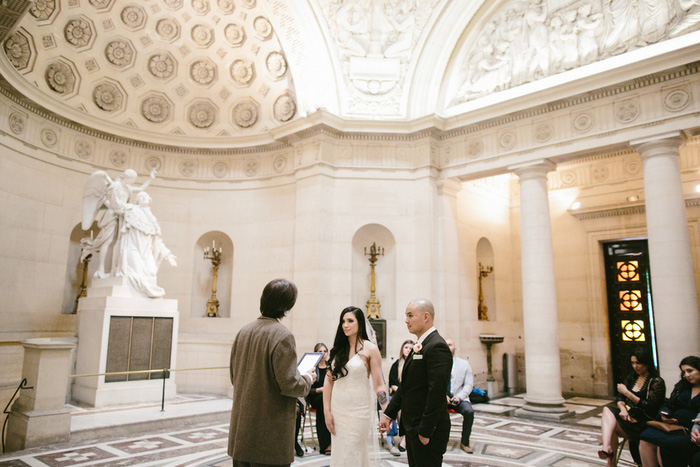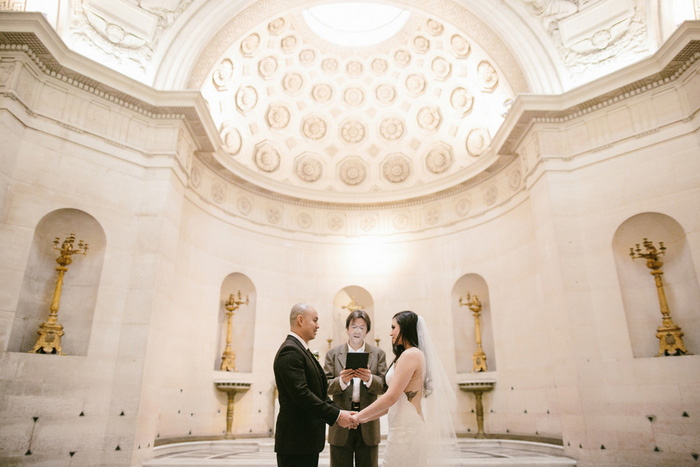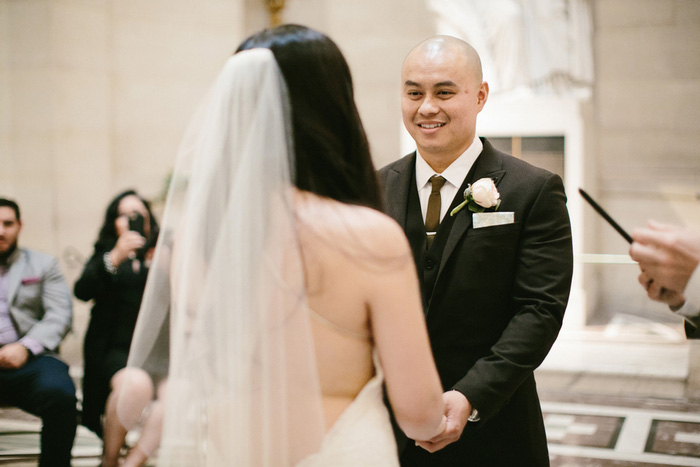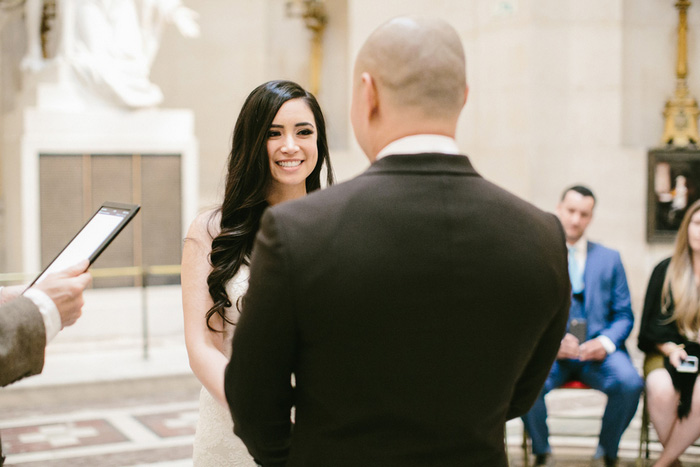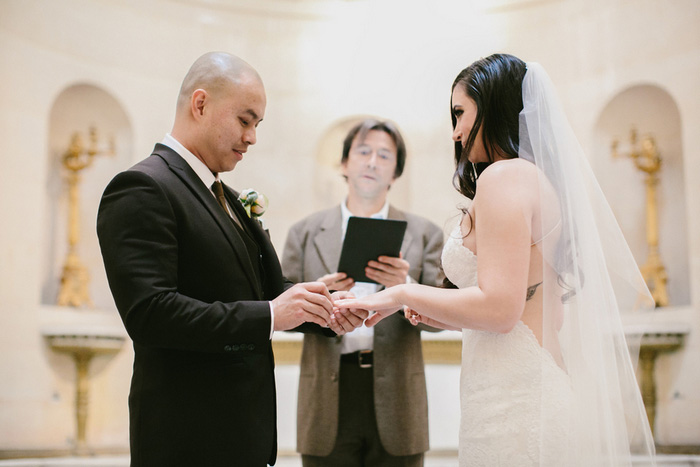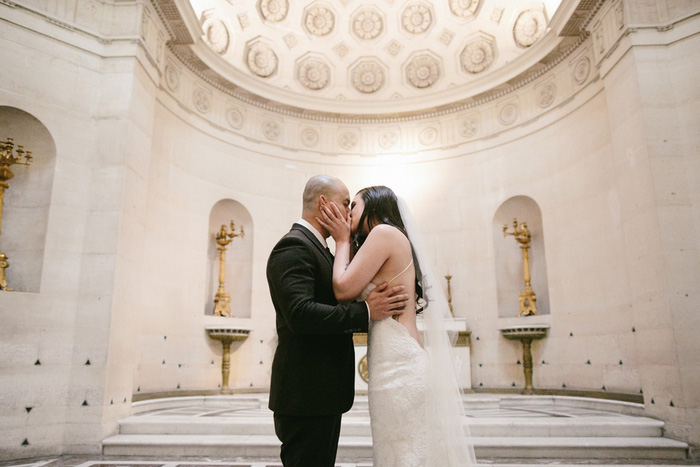 What were the highlights of the reception?
The food was amazing and everyone was able to choose from a list of different options instead of the typical set dinner. It really helped to have such a small group to entertain.  The entire staff and owner made everyone feel like they were special and well attended to. The environment was lively for such an intimate group. The owner let us have the lounge part of the restaurant all to ourselves with music playing and drinks being poured all night long. There was even a French celebrity that had been dinning there that night that joined in on the dancing at one point. Having such an intimate party made it feel like we lived in Paris. I loved the whole vibe of the reception and the hospitality that was shown to all of us.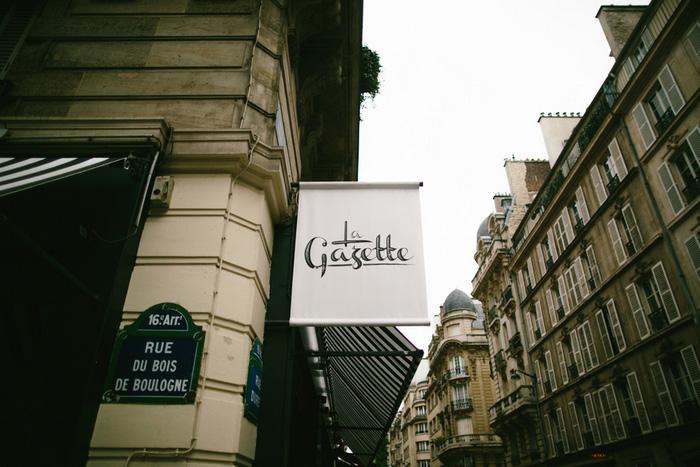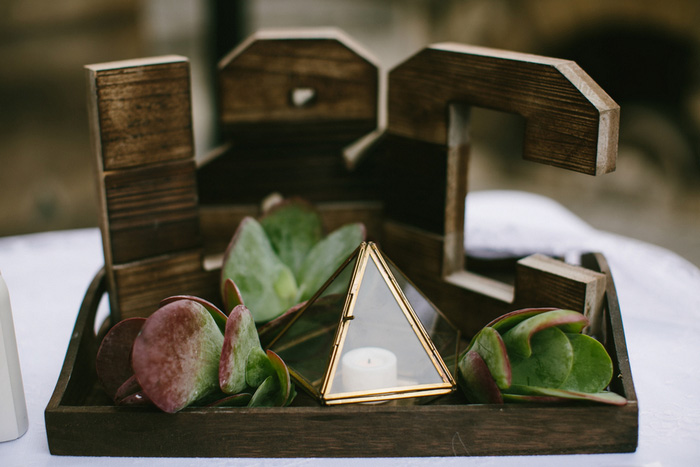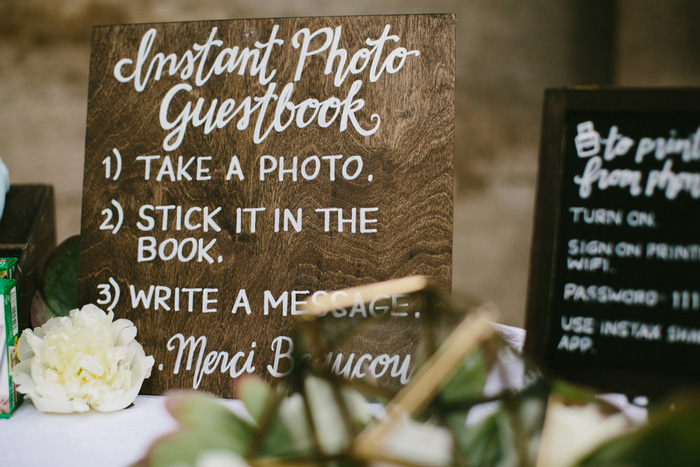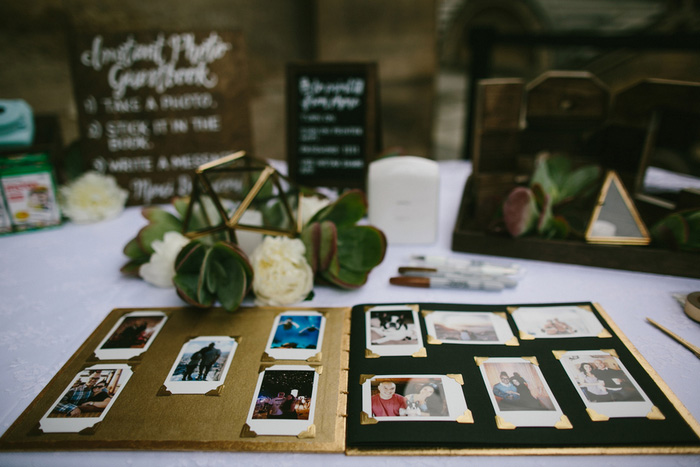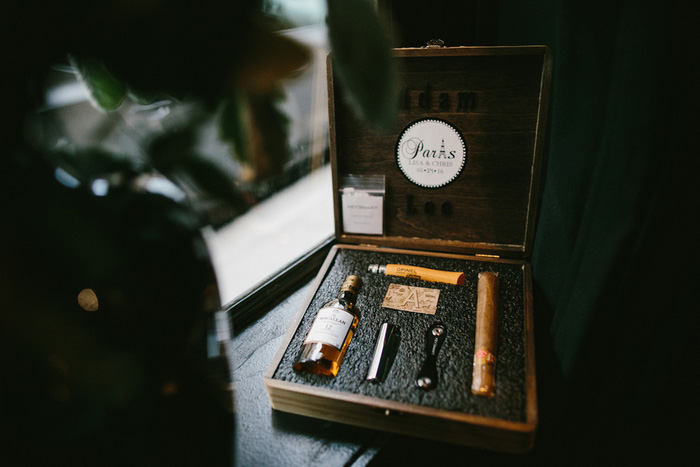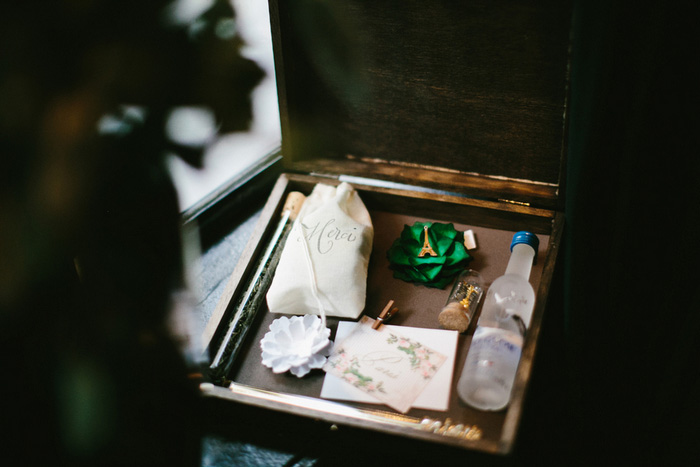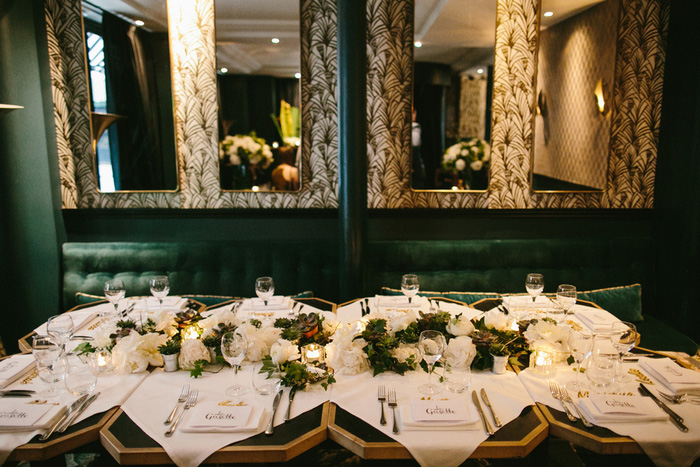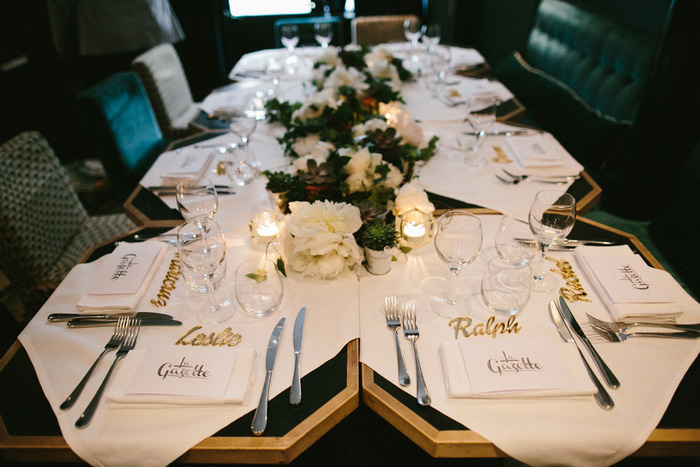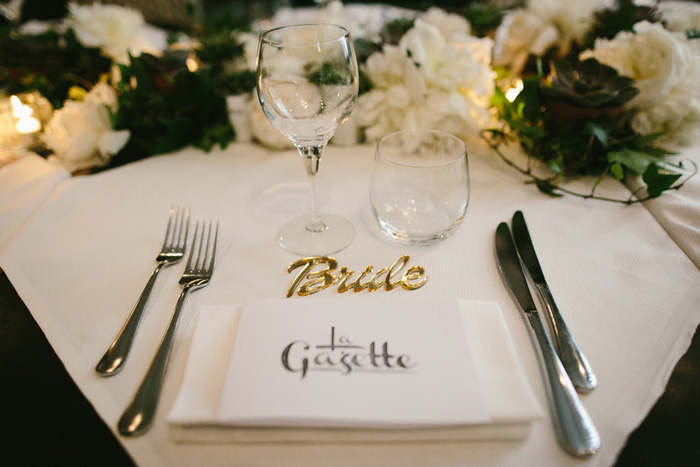 What was the best thing about having an intimate wedding?
The best thing about having an intimate wedding is that you are surrounded by the people that are most important to you and you are able to enjoy each of them on that special day.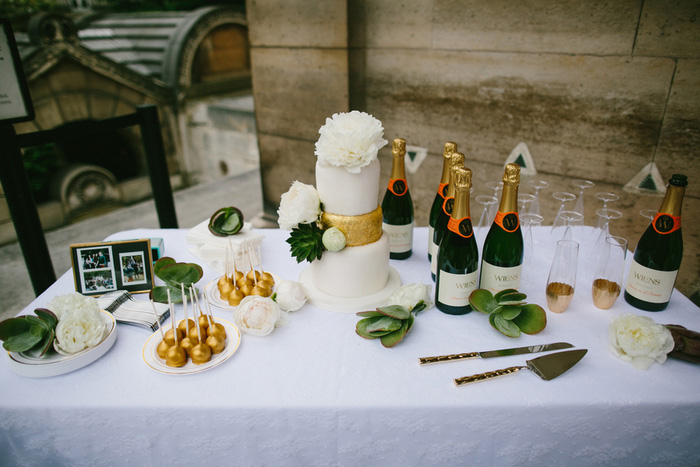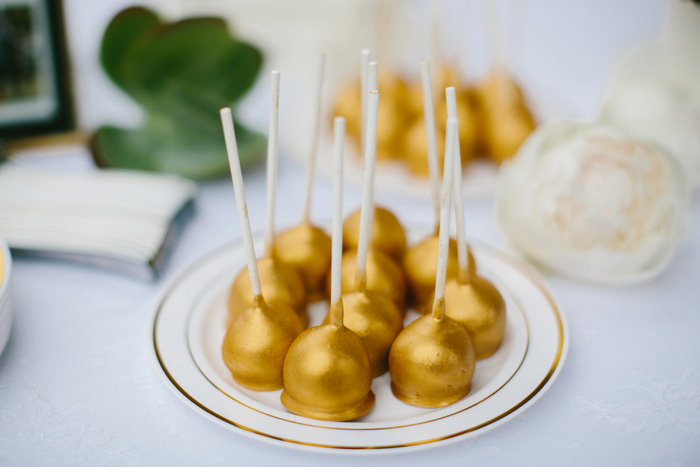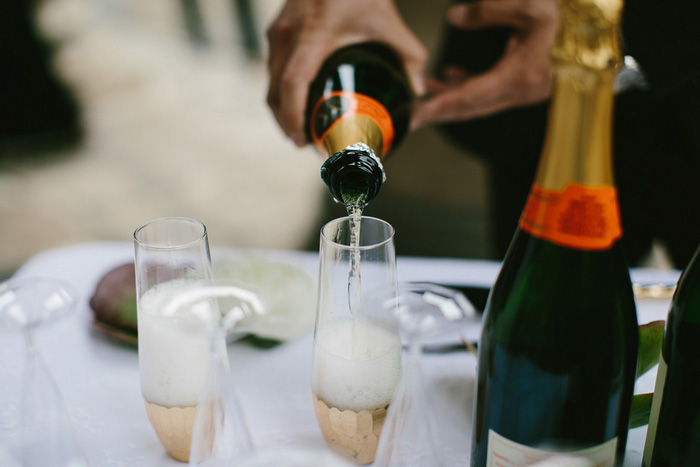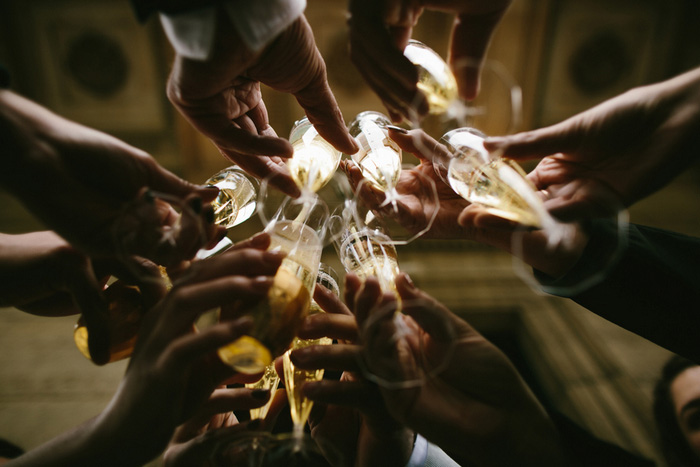 What advice do you have for couples who are considering an intimate wedding?
Plan well ahead!  Time goes by so fast especially when you are planning the details of your wedding. Do not put things off too close to the wedding date or you will find yourself scrambling and stressing way too much to get them done last minute. No one wants more stress in their lives! The actual day just flies by and I suggest that you encourage guests to take pictures throughout the day so you can share them with each other and have some good laughs and memories afterwards.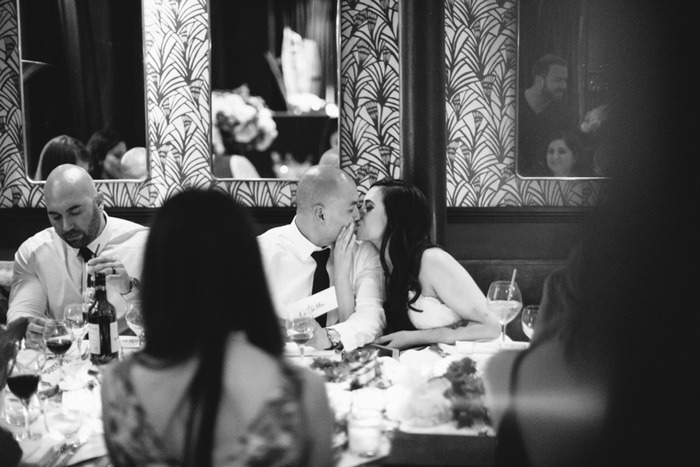 Vendors:
Officiant: Pierre-Henri Therond
Wedding Day of Coordinator: Fabienne Slater at Elian Concept
Photographer: Brant Smith
Driver: Cedric's Paris
Hair: Constenoble Ciara
Makeup: Charles Gillman
Ceremony Flowers and Bouquet: Estelle Preston
Cake: Synie's
Reception/Dinner: La Gazette
Bride's Dress: Katie May
Groom's suit: ASOS
Accommodations: AirBnB
Save
Save