With only eight guests allowed at their Philadelphia City Hall ceremony, Genna and Ian had no problem limiting their guest list to immediate family only (even if they did sneak in a few extra guests than they were permitted!). The newlyweds followed their short, but sweet civil ceremony with a cozy reception at their favorite restaurant that was full of good food, great family, and lots of love – making for the perfect ending to an already perfect day.
Thanks to Inna Spivakova of Peach Pear Plum Photography for sharing Genna and Ian's special day with us!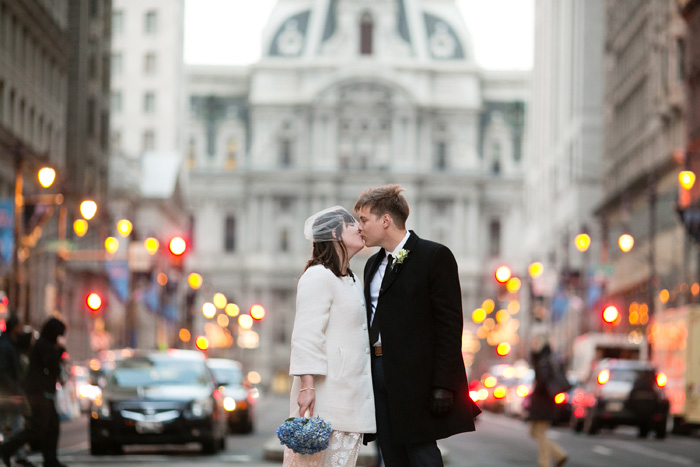 Genna, 26 & Ian, 26
Philadelphia, Pennsylvania 
Wedding Date: November 20, 2014
Number of Guests: 12
Wedding Cost: $4,000
Wedding Ceremony Location: City Hall
Wedding Reception Location: Talula's Garden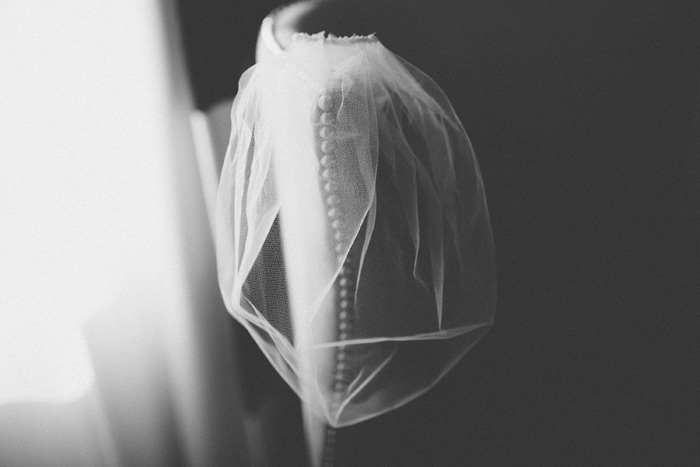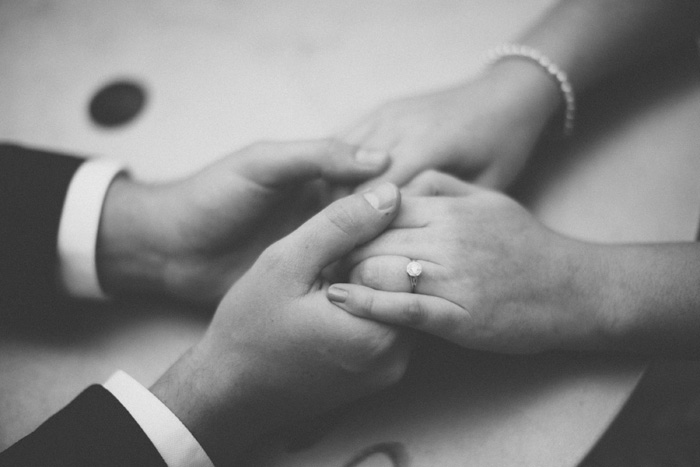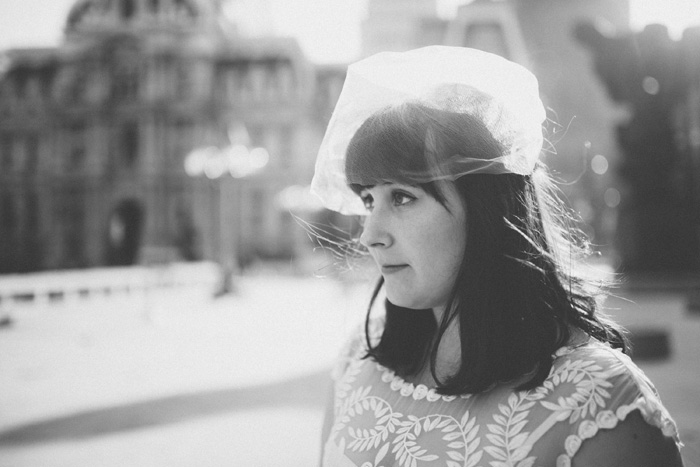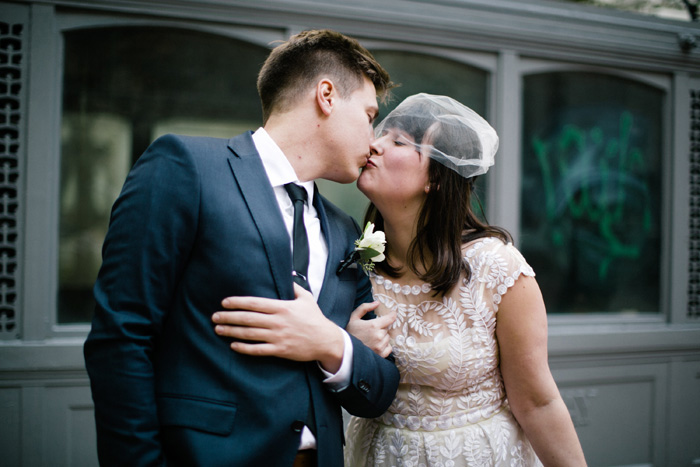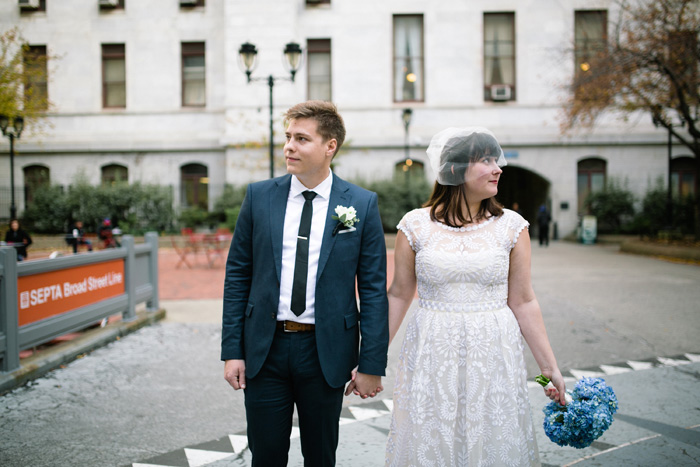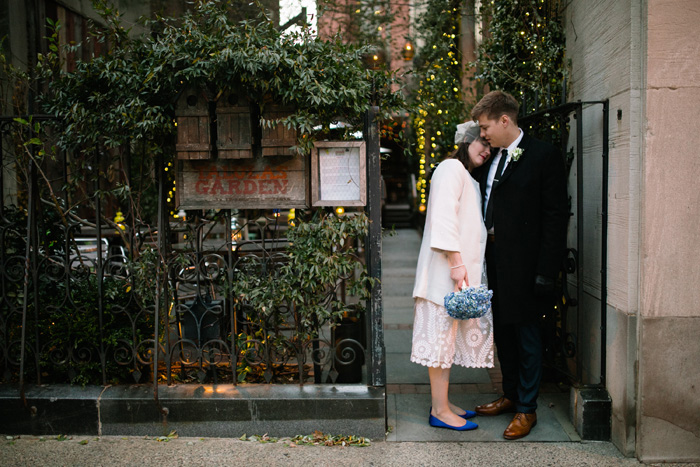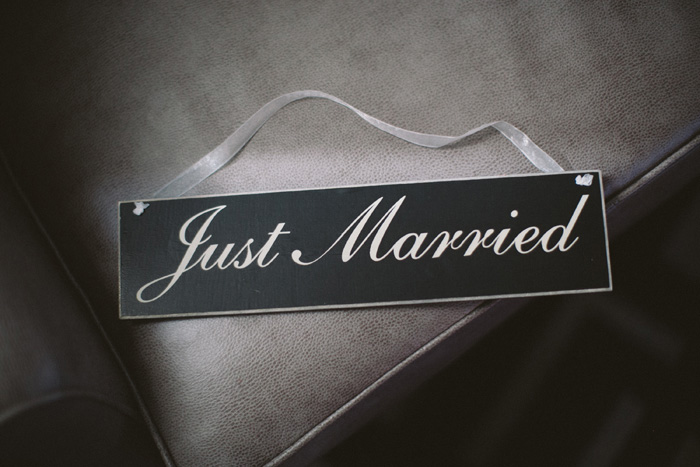 Why did you have an intimate wedding? 
We both believed that our wedding day should be a celebration of our love, not focused on a party for other people. We both come from large families and having an intimate party for just our immediate family members was more meaningful for us.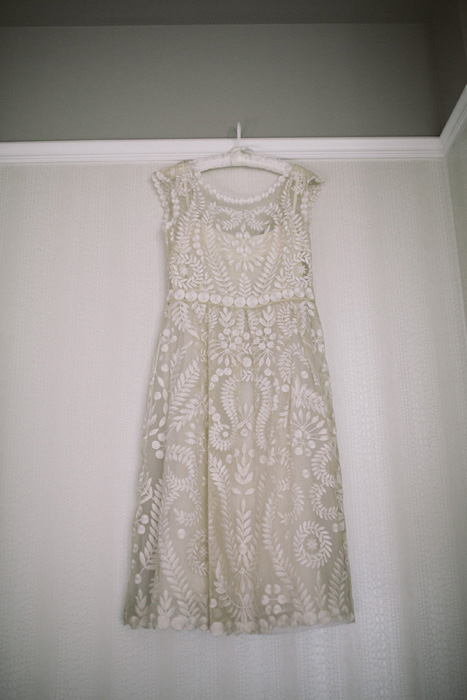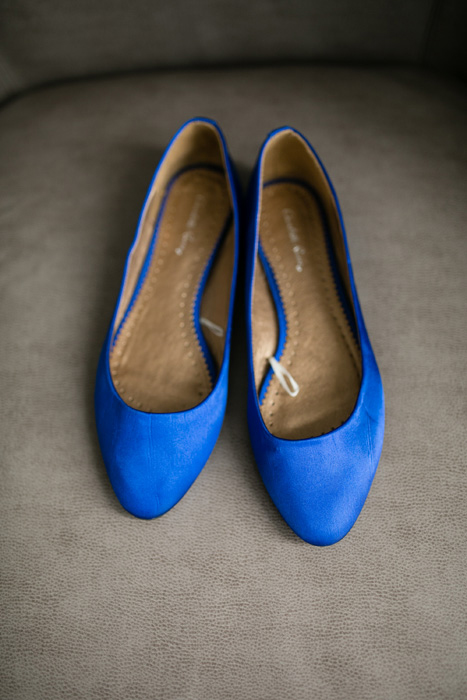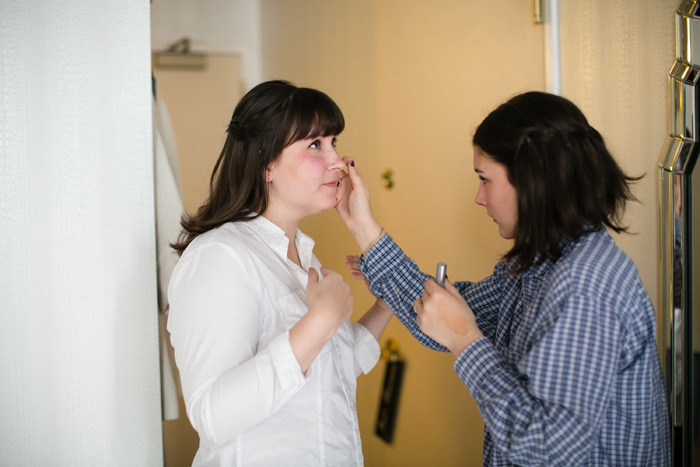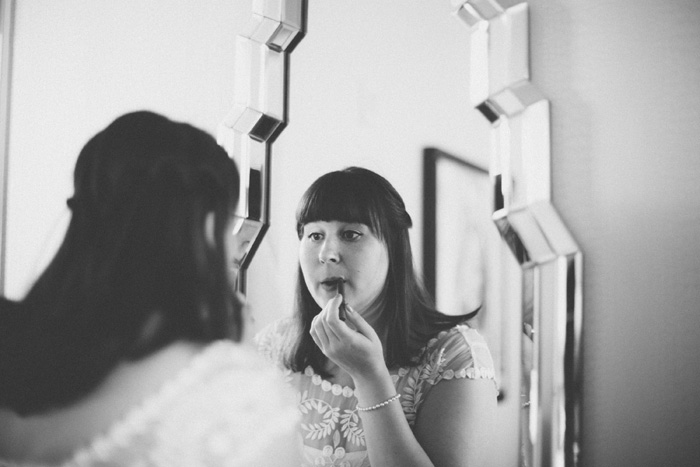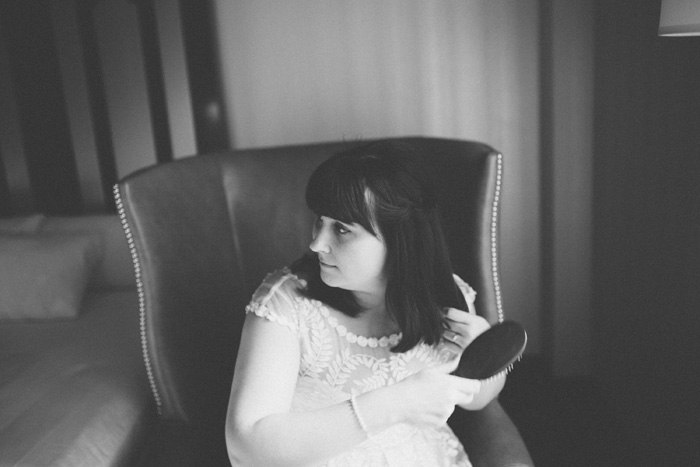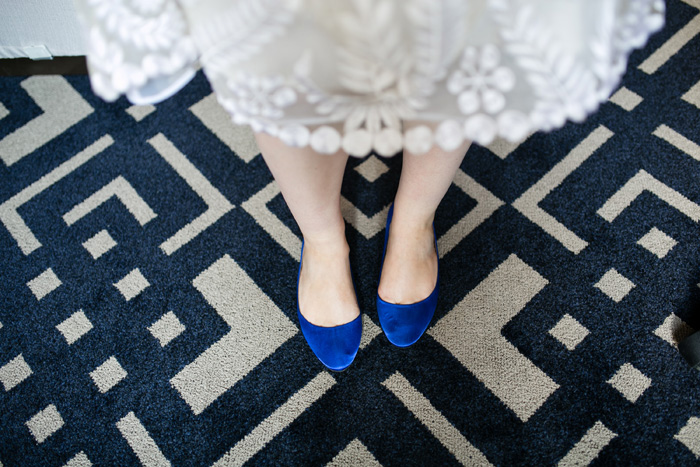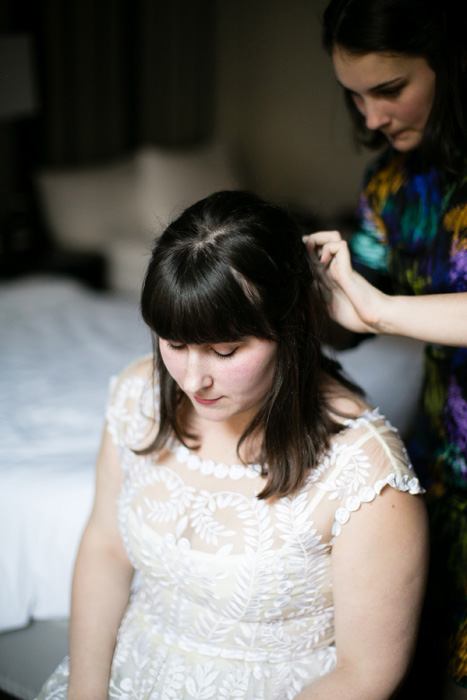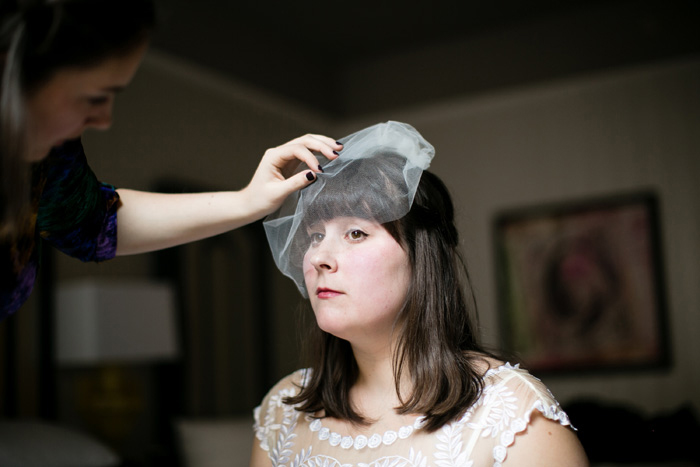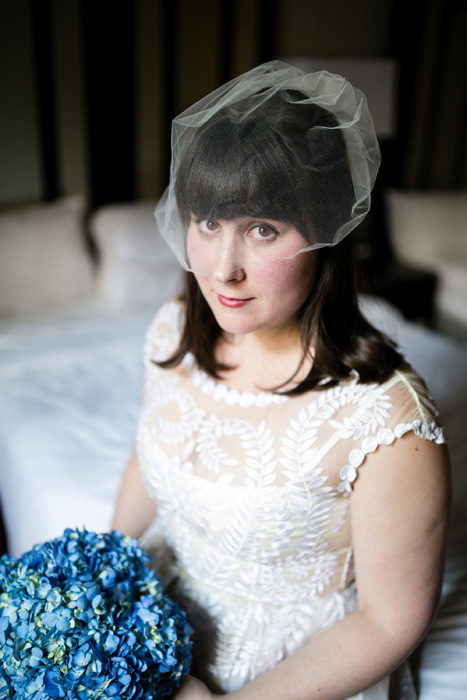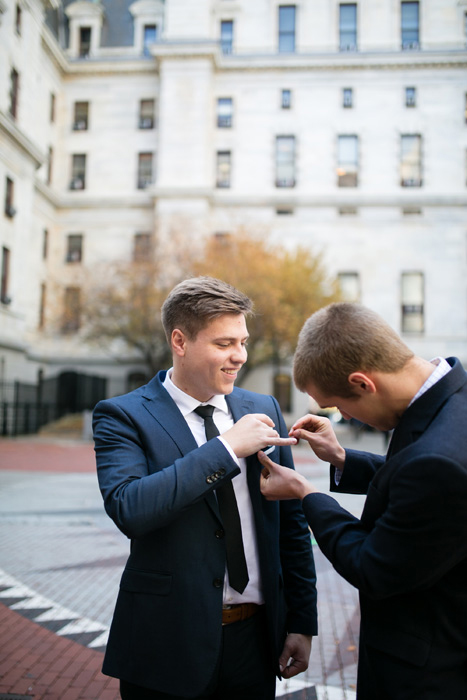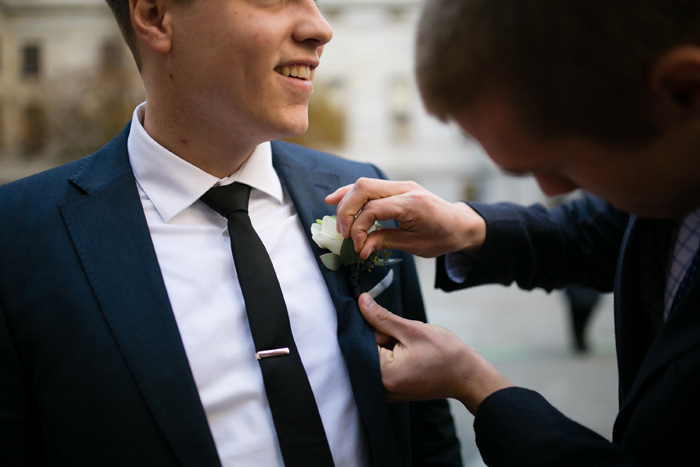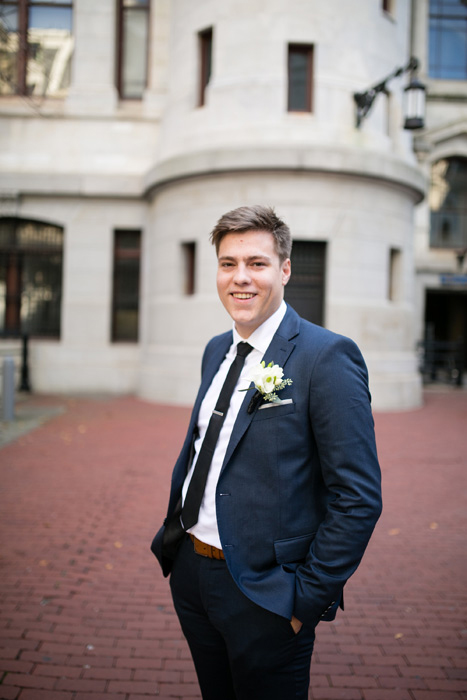 What are some of the challenges that you faced planning an intimate wedding?
The biggest challenge for us was keeping our plans a secret. Only our immediate family members who would be attending the City Hall ceremony were aware of our plans. We were married soon after we were engaged so we took quite a few people by surprise! Otherwise, planning our small event was very easy.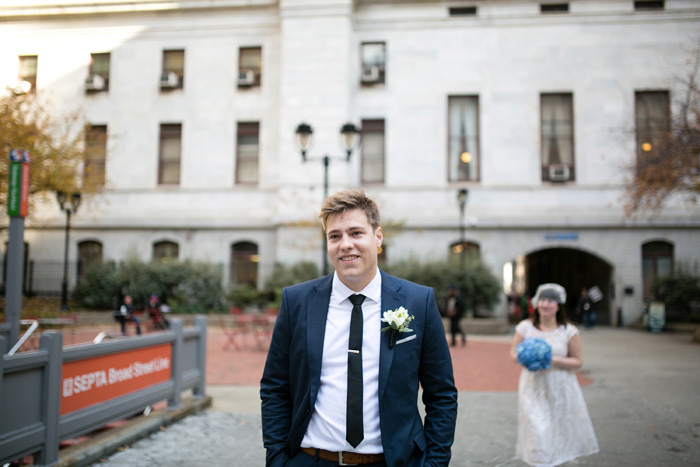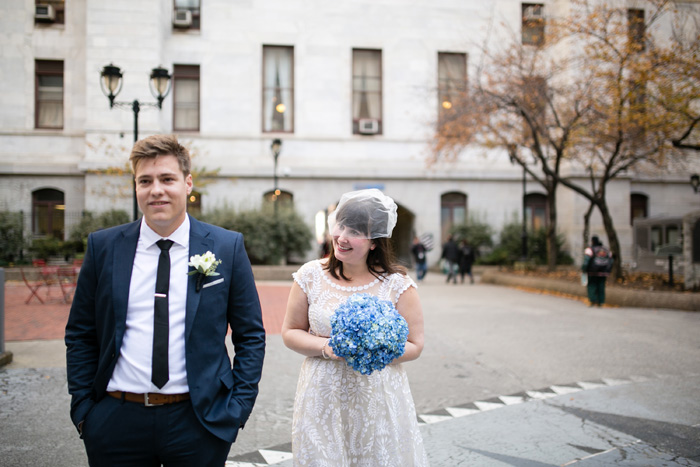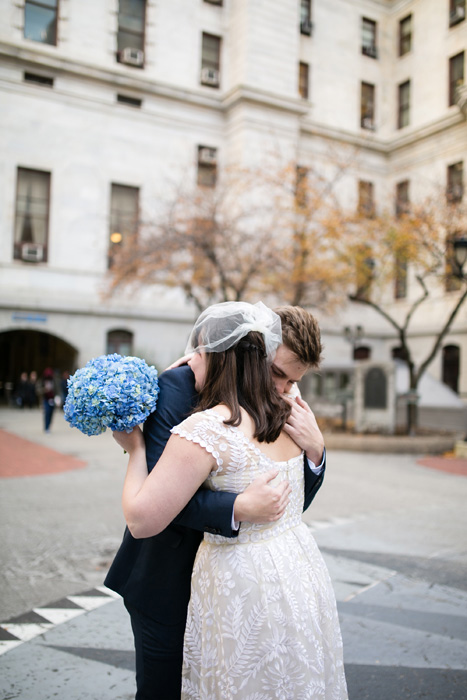 Was it difficult to pare down the guest list?
No, we knew right away that we only wanted immediate family present for both the reception as well as the ceremony.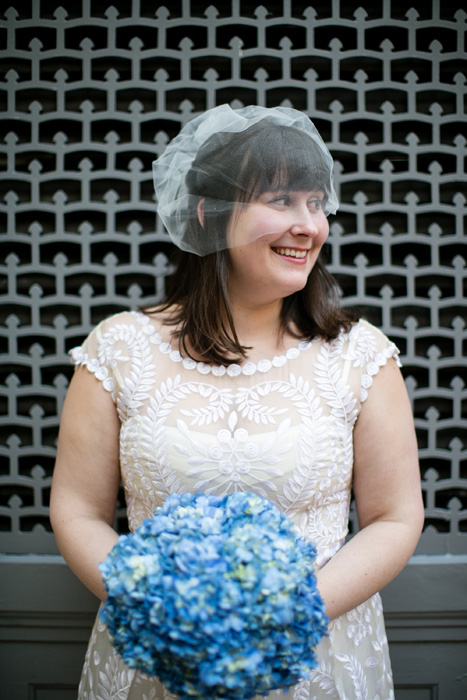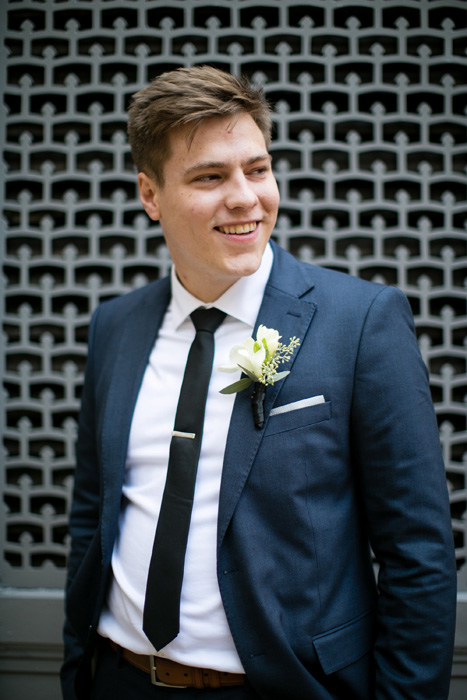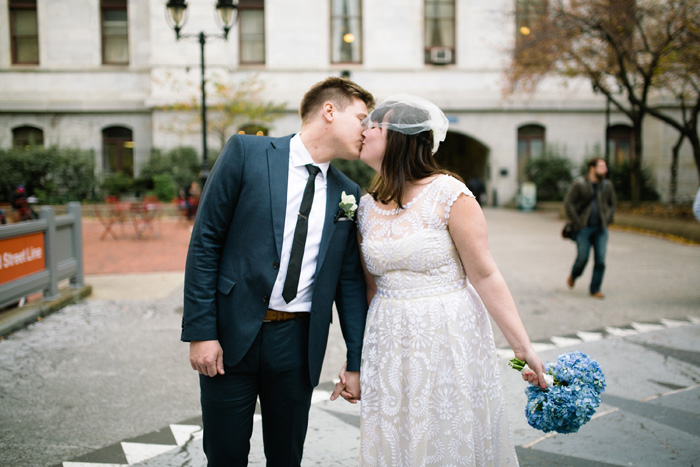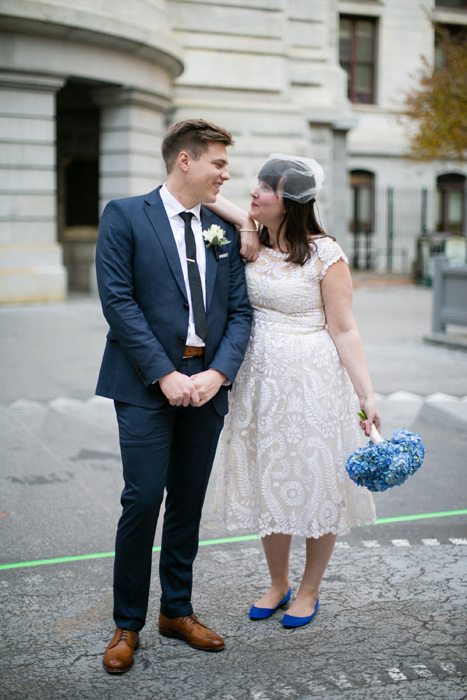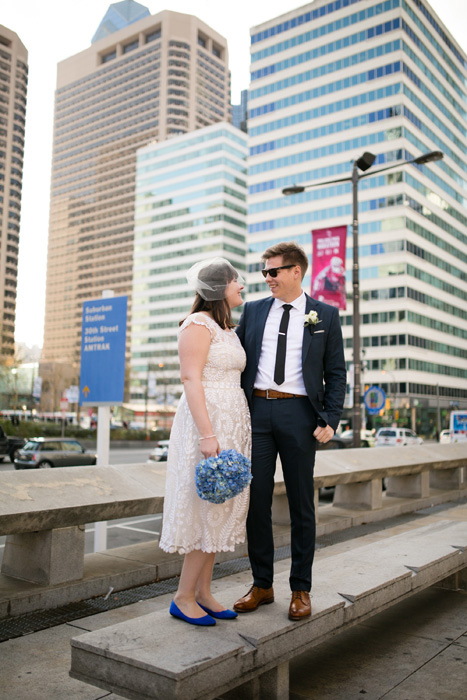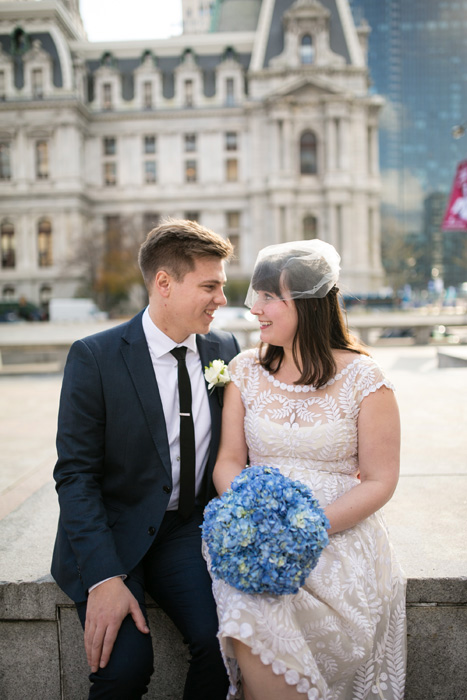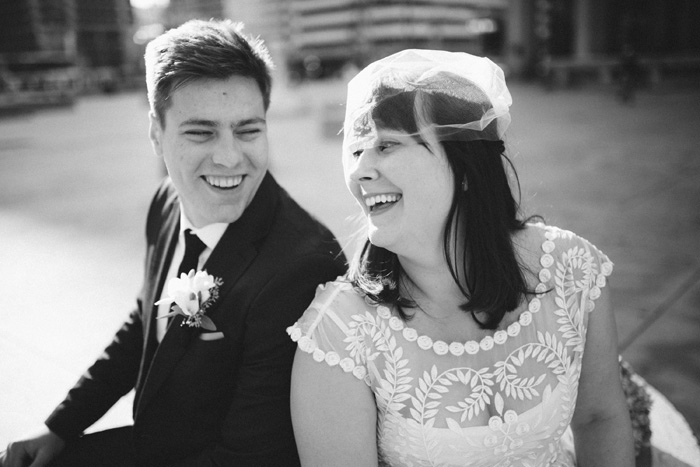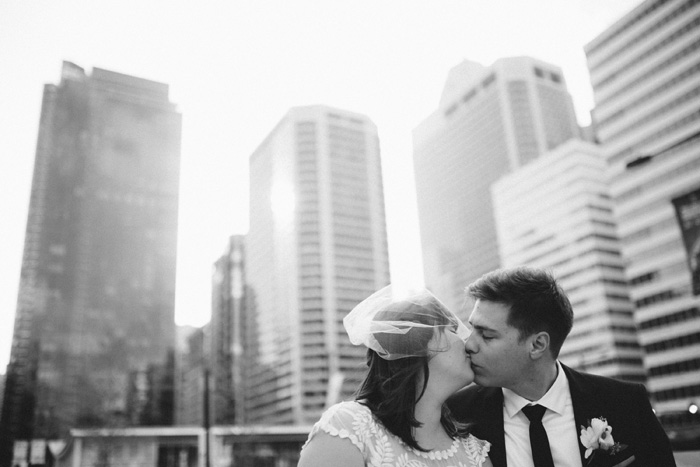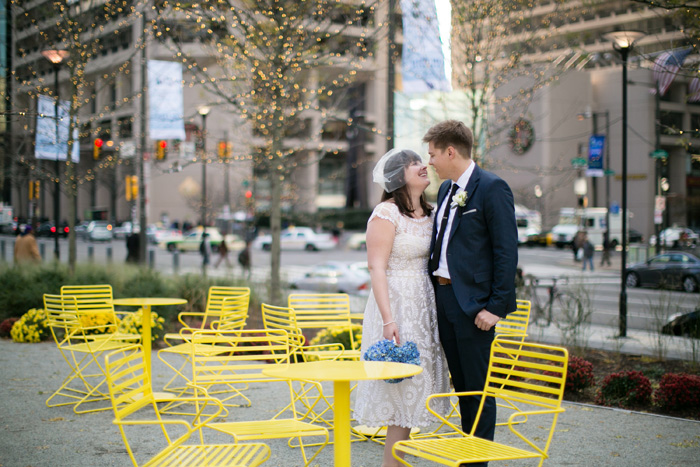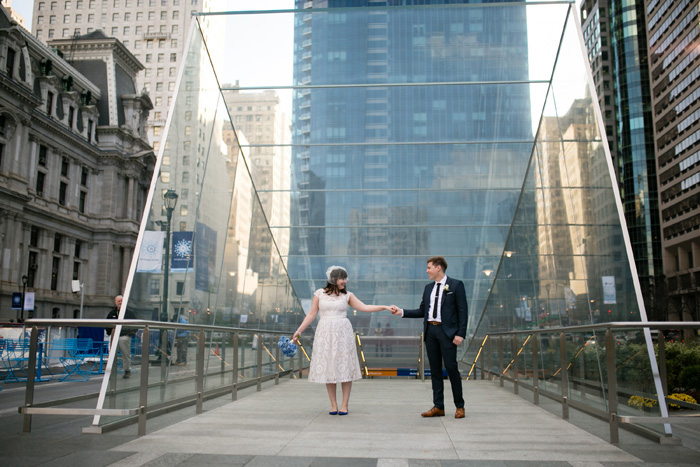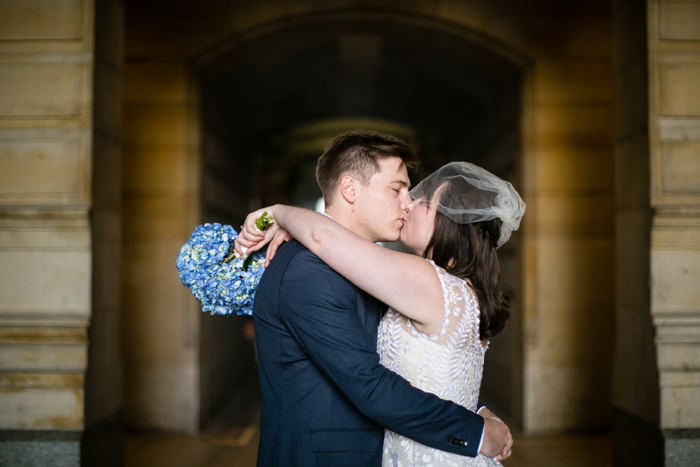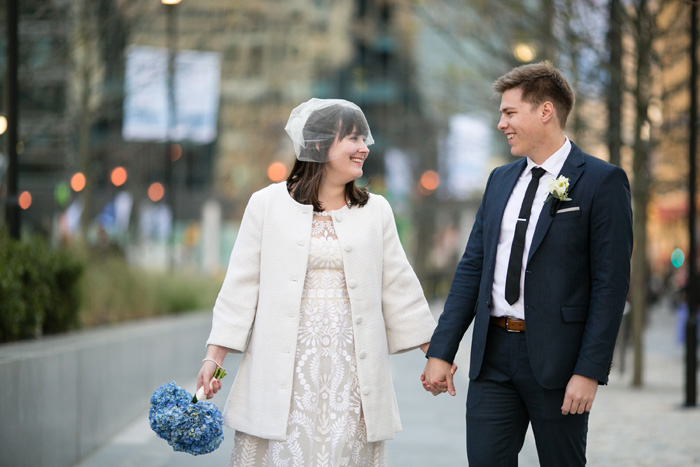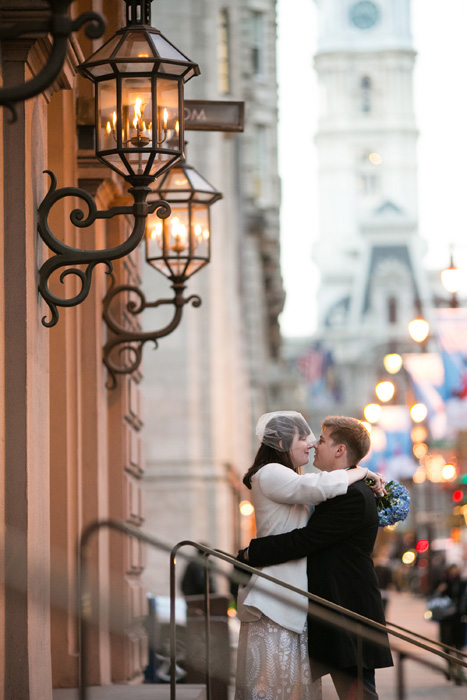 Did you have any 'issues' with the small guest list from friends and family? If so, how did you address them?
City Hall in Philadelphia only allowed for eight people to attend the actual ceremony. We were actually very lucky because we did manage to sneak in a few extra family members! This limitation was actually more helpful than hurtful in our planning process because it helped us draw a line between who needed to be there and who would like to be there. We explained to close friends who knew of our elopement plans the limitation and they were very understanding and supportive of our decisions to keep our wedding very small.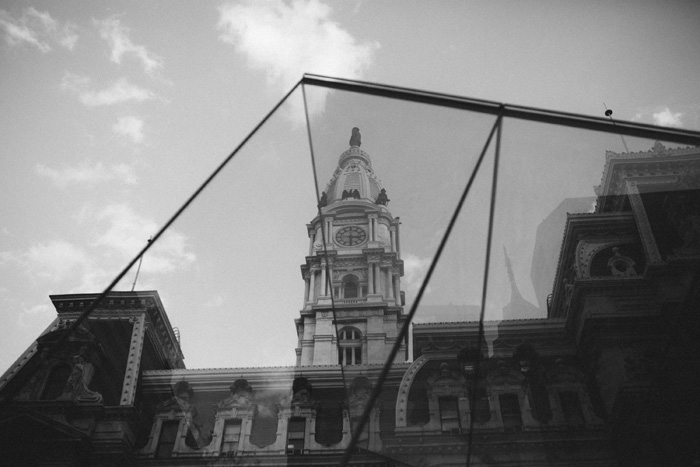 What were the highlights of the ceremony?
The ceremony itself was very brief, which was exactly what we wanted. It focused on only the necessary words that joined us as husband and wife. The judge who performed the ceremony was very kind and made us feel comfortable in such a brief span of time. The one notable hiccup was that the judge called us by the wrong names at first – which helped break the ice and made everyone laugh! Our family was able to gather around us in a half circle, which felt so intimate and special.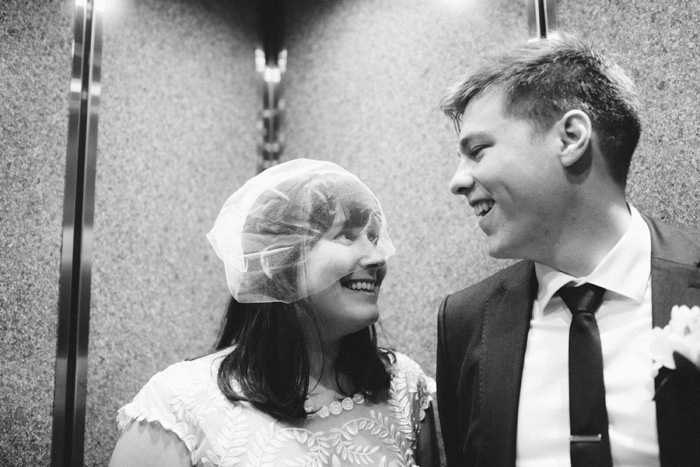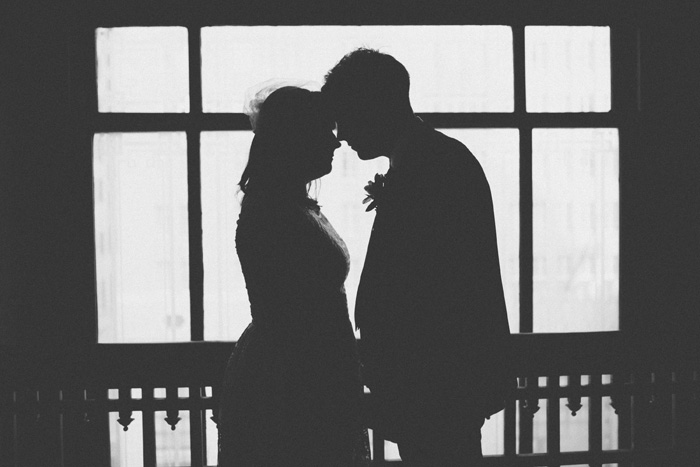 What were the highlights of the reception?
With our small party size, we were able to have our reception at one of our favorite restaurants in Philadelphia. We planned our dinner ahead of time with a coordinator and they had menus printed with our names and dinner options for our families. There was plenty to eat and drink, even for those members of our party who had dietary restrictions. Everyone in our party was happy and it was a perfect ending to our special day.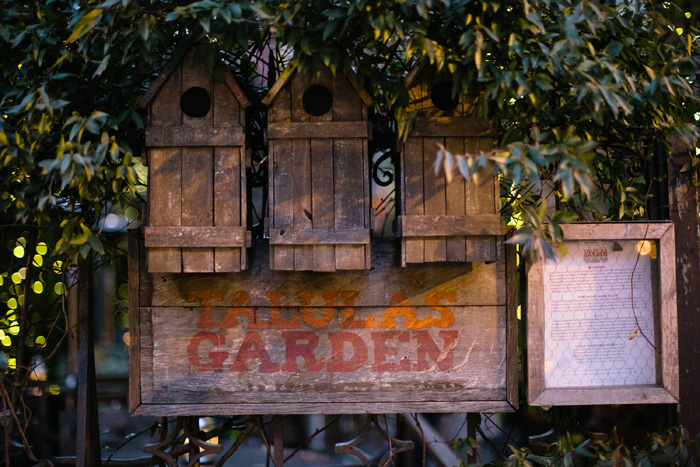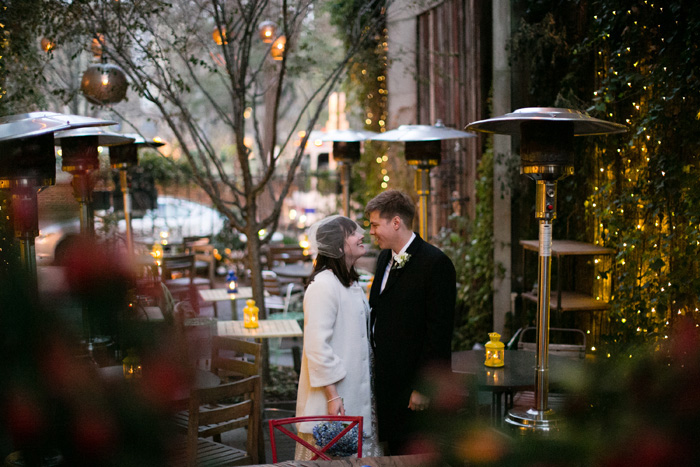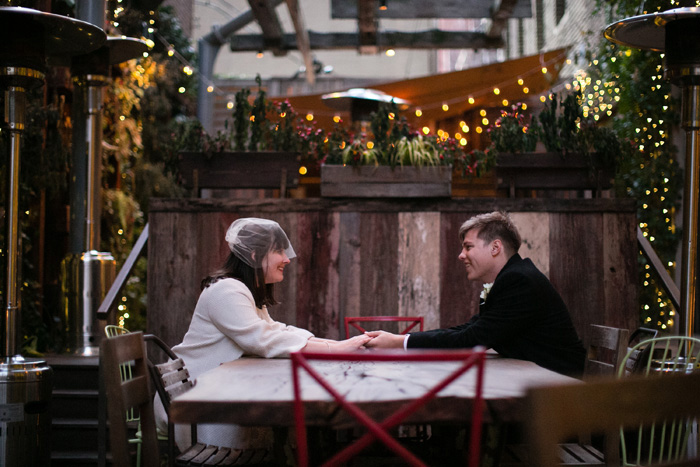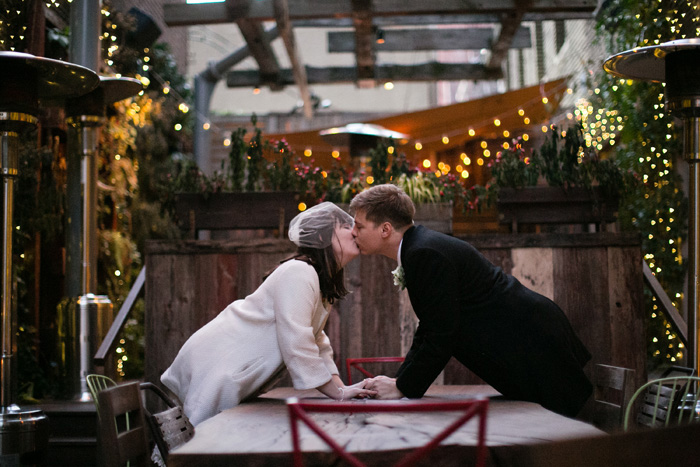 What was the best thing about having an intimate wedding?
We were able to focus on each other and the commitment we were making and not on a big party with lots of friends and family members. It was important for us to have a photographer to capture moments from our private day to share with family and friends later and accompany stories from our celebration. At the end of our wedding day, we had no regrets about our decision to have an intimate gathering in celebration of our marriage.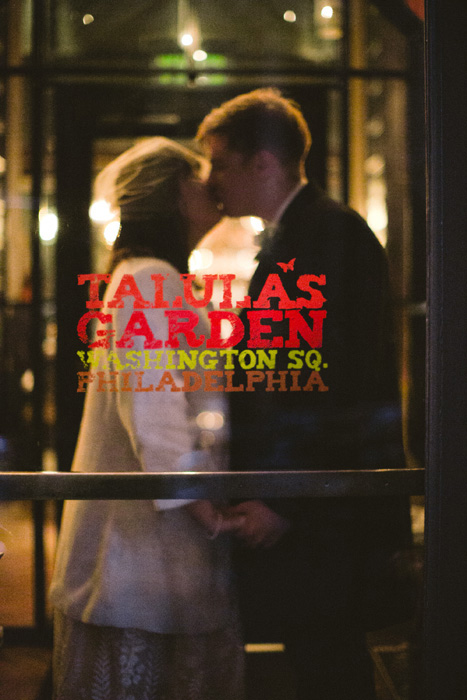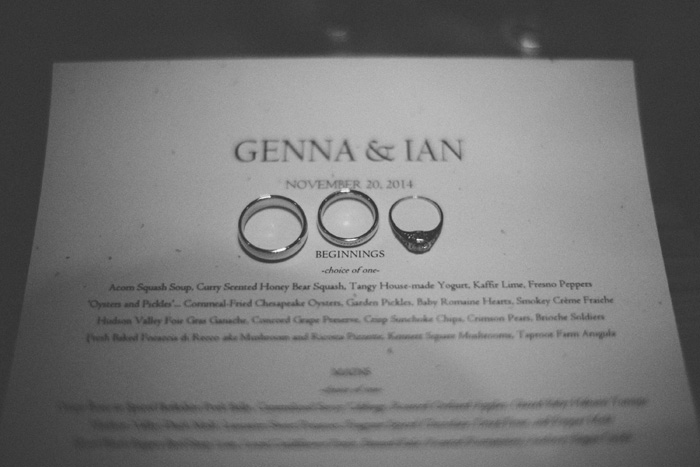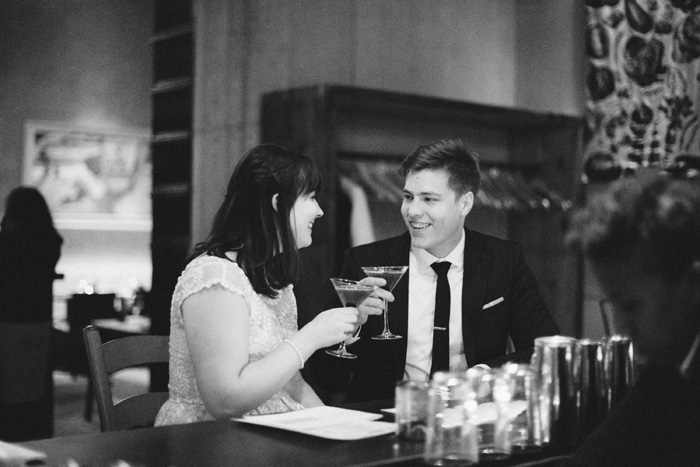 What advice do you have for couples who are considering an intimate wedding?
If you and your partner have decided that an intimate wedding is for you, don't feel guilty about this decision. Some family members may make you feel bad for your choices, but it's important to remember that your wedding is about you both as a couple, and not your family and friends. At the end of the day, if they love you, they will support your decision.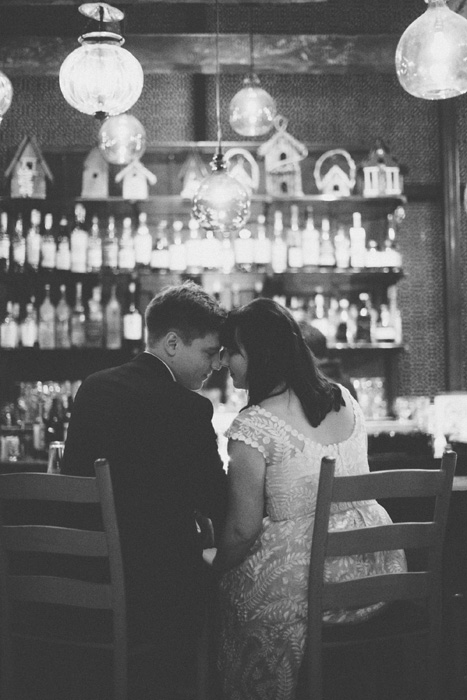 Vendors:
Reception Venue: Talula's Garden
Photography: Peach Pear Plum Photography
Flowers: Pure Design Flowers