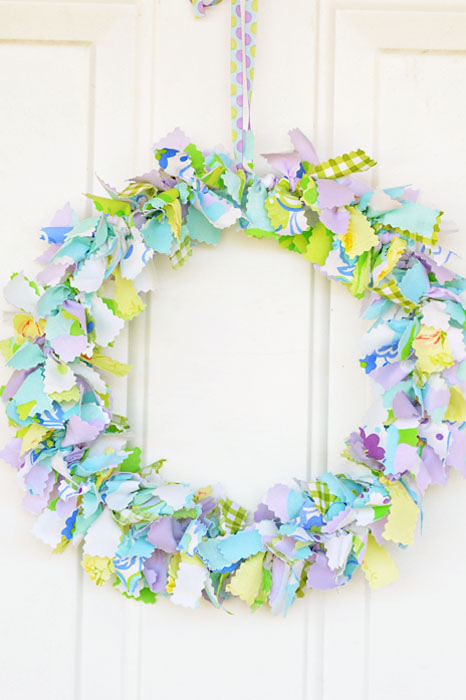 Whether you are having a barn wedding and are looking for something gorgeous to hang on the barn door or you're simply after a pop of color to add to your own front door, this DIY fabric garland wreath is one of the easiest DIY projects you'll ever attempt. This would also make a fun project for a bridal shower; everyone could go home with a wreath that they made with their own hands!
You will need:
A variety of fabrics cut or torn (we used pinking shears for the wreath shown above) into pieces that are approximately 6 inches long and 1 – 1.5 inches wide. You can vary the length and width of the pieces to your liking. You will need about 150 pieces for one wreath
Metal coat hanger
pliers
metal cutters
ribbon
safety glasses
Bend your coat hanger into a circle.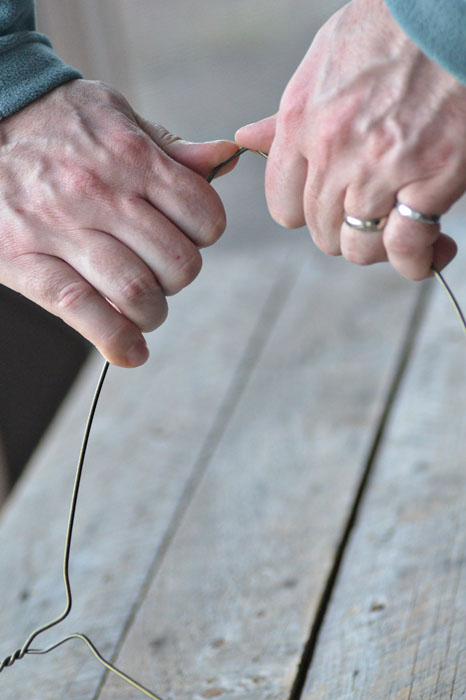 Use pliers to even out bends in the hanger.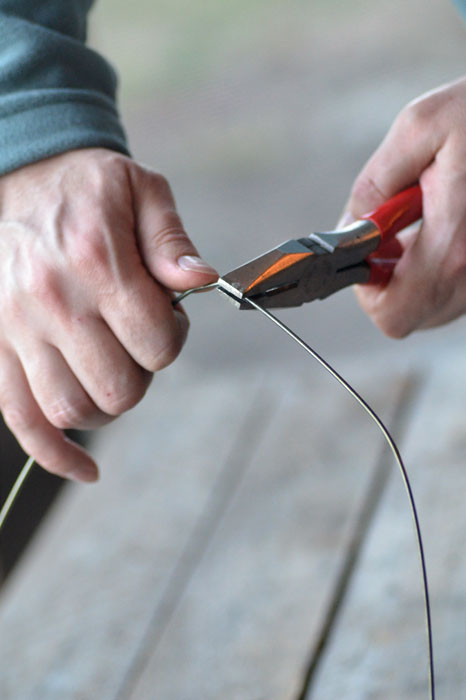 This is how it should look: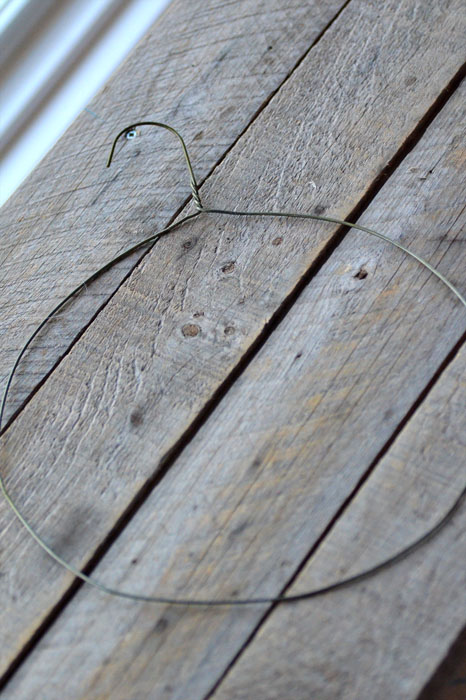 Don your safety glasses and cut off the hook with wire cutters.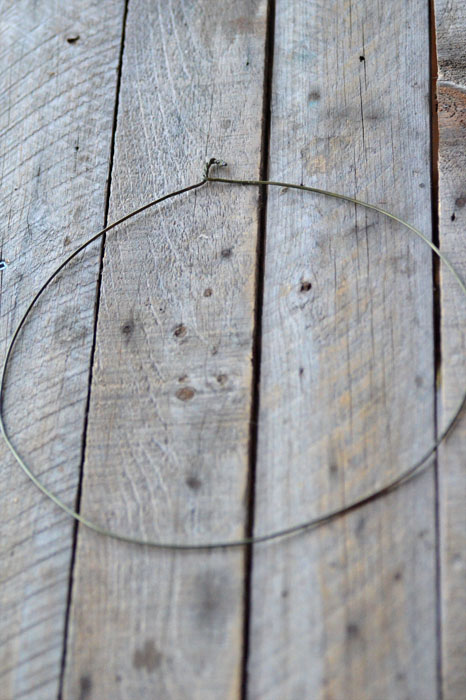 If you want you can make a smaller hook like this using your pliers: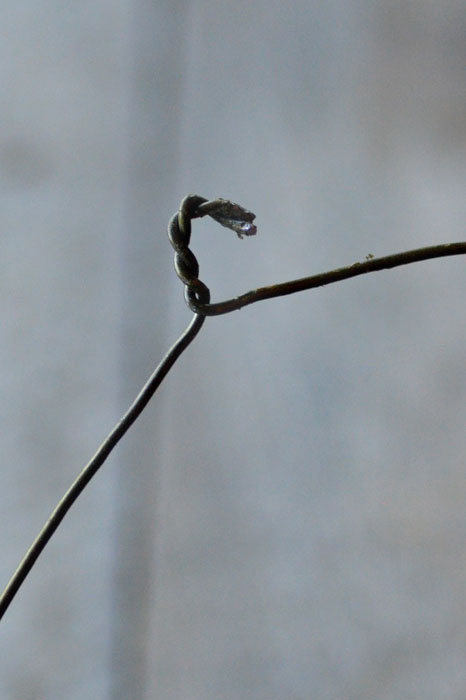 Gather your pieces of fabric. We used five different fabrics.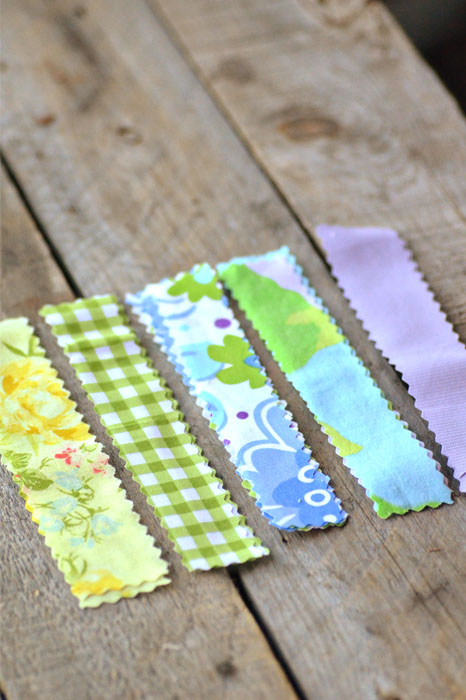 Starting at the hook, tie on each piece of fabric.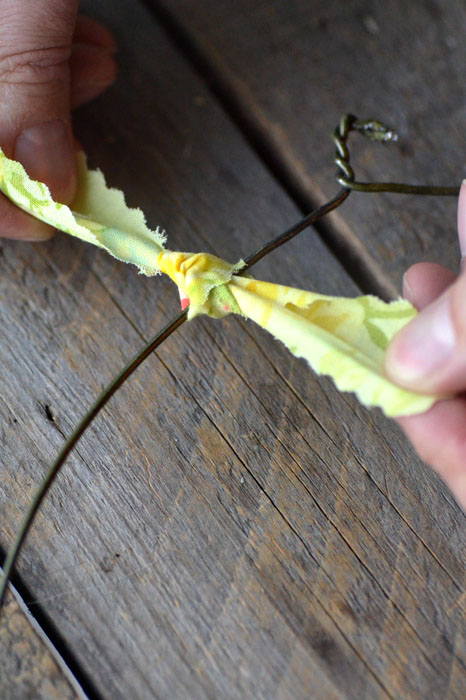 Keep going until you have covered the entire hanger.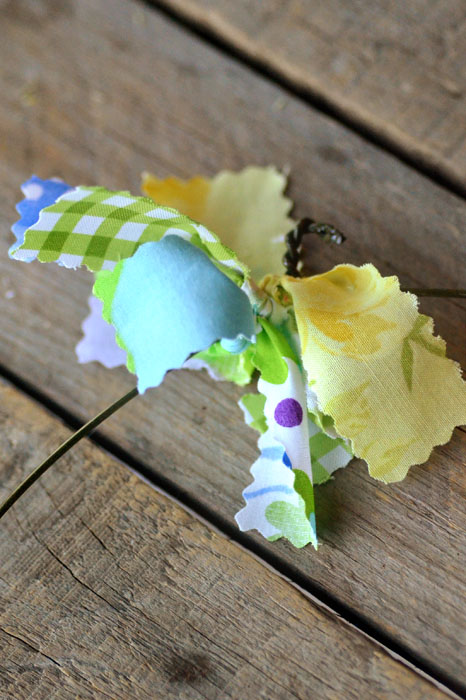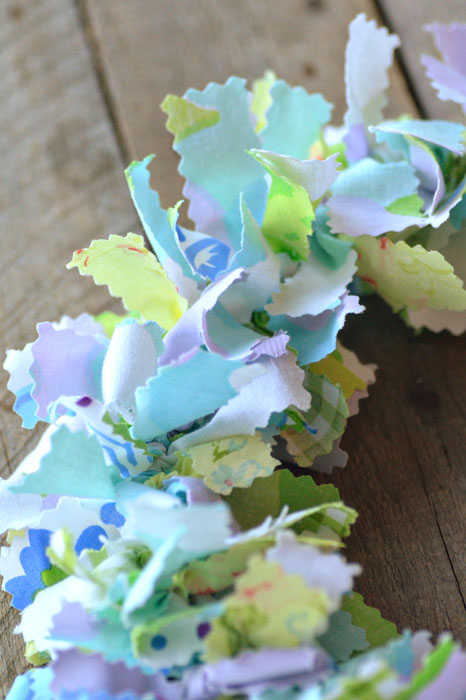 Use a ribbon to hand wreath, or use the hook.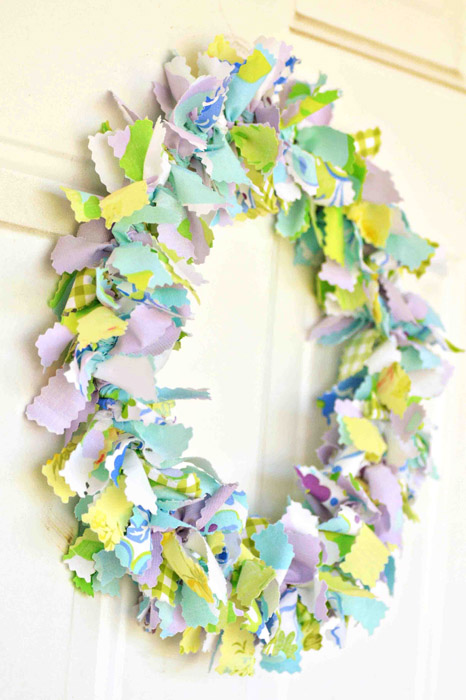 This wreath was made with torn fabric. The fabric pieces are 1.5 inches wide and six inches long.
Like this project? Check out our torn fabric garland.