When it came to their wedding day, Elizabeth and Anthony were looking for a low-fuss affair. The couple strongly believe in the sacredness of their wedding vows, and not wanting to distract from the intimacy and spiritual nature of the occasion, opted to only invite their immediate family and closest friends to be a part of their ceremony. With a little humor – including a letter from the groom to his 7-year old self – and a lot of love, the bride and groom exchanged their vows in front of loved ones in a beautifully intimate morning ceremony at the McConnell House in Franklin, Tennessee.
A huge thank you to Christy Wilson for sharing all the lovely photos from Elizabeth and Anthony's big day with us!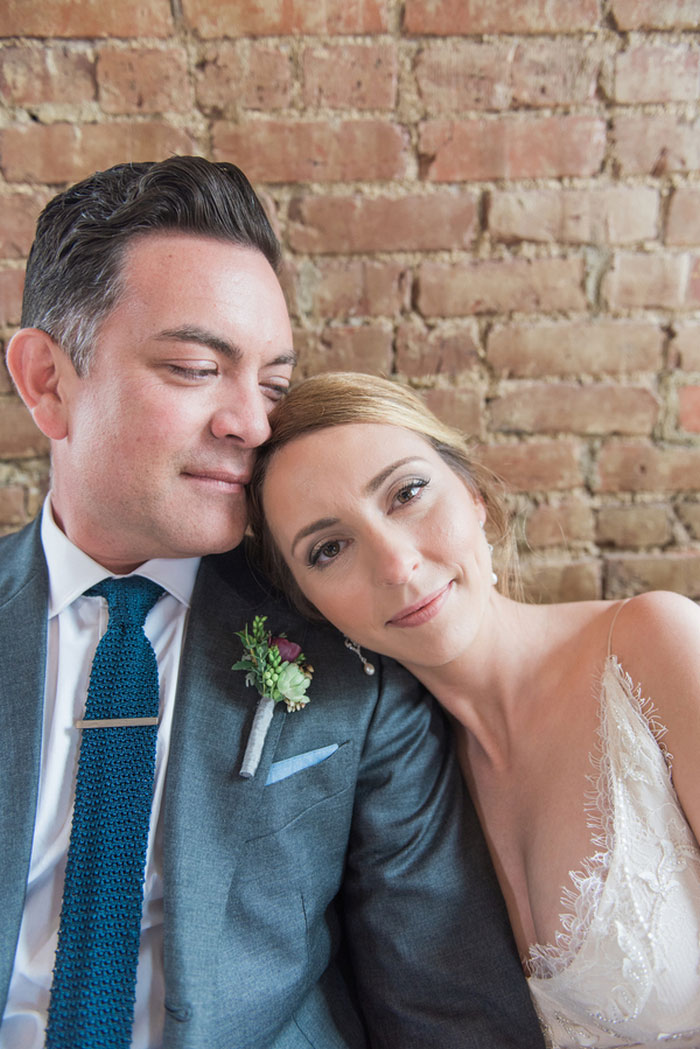 Elizabeth, 30 & Anthony, 44
Location: Franklin, TN 
Wedding Date: April 30th, 2016
Number of Guests: 13 guests for the ceremony at 10 a.m. Attendees for the ceremony were our immediate family and each of our childhood best friends.
Wedding Ceremony Location: McConnell House
Wedding Reception Location: McConnell House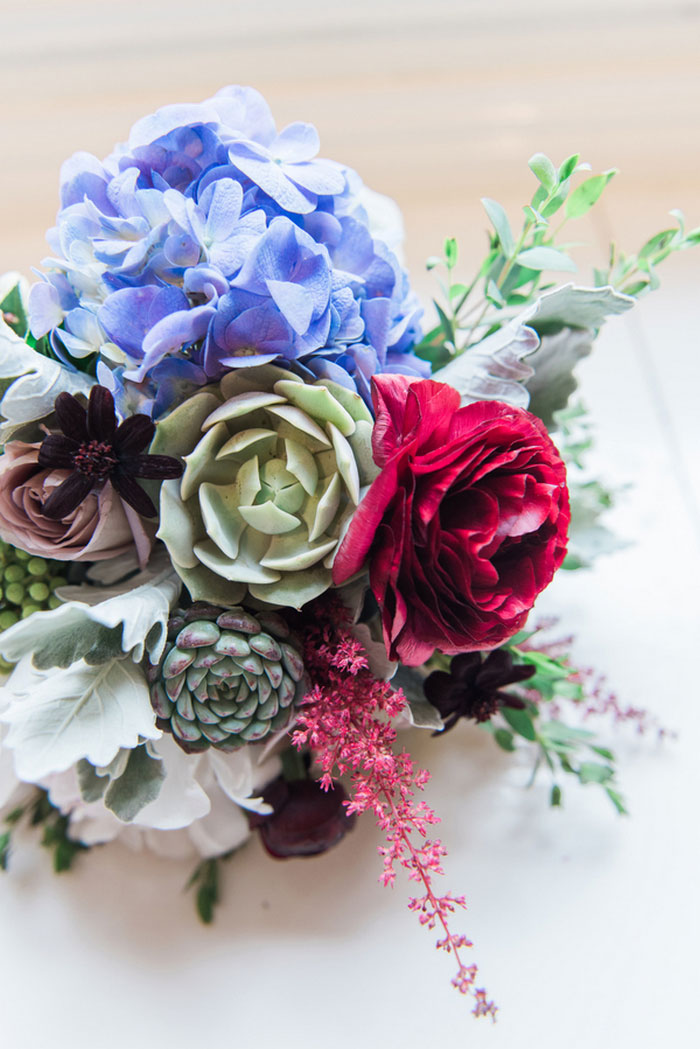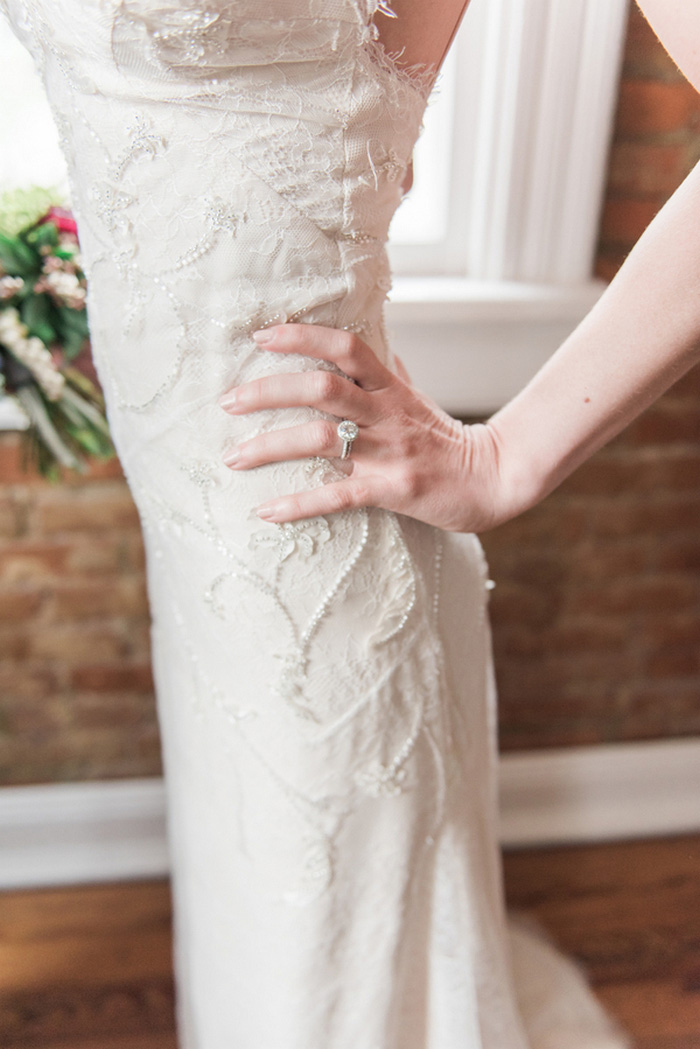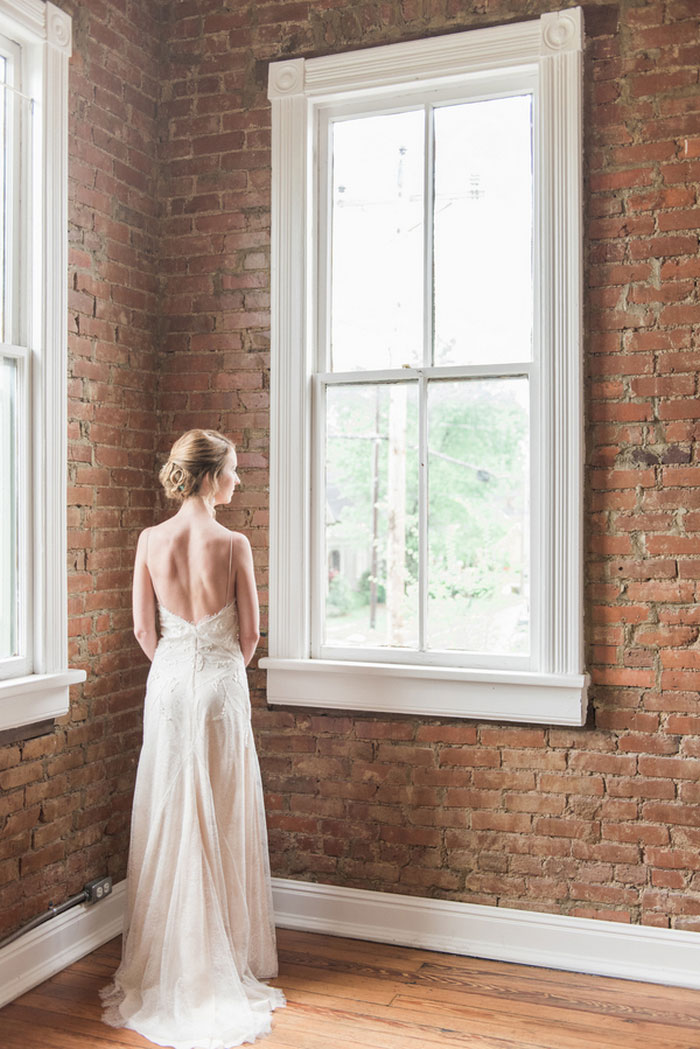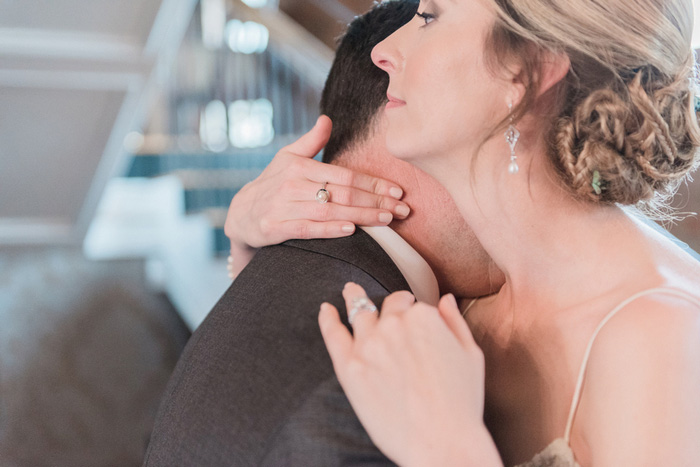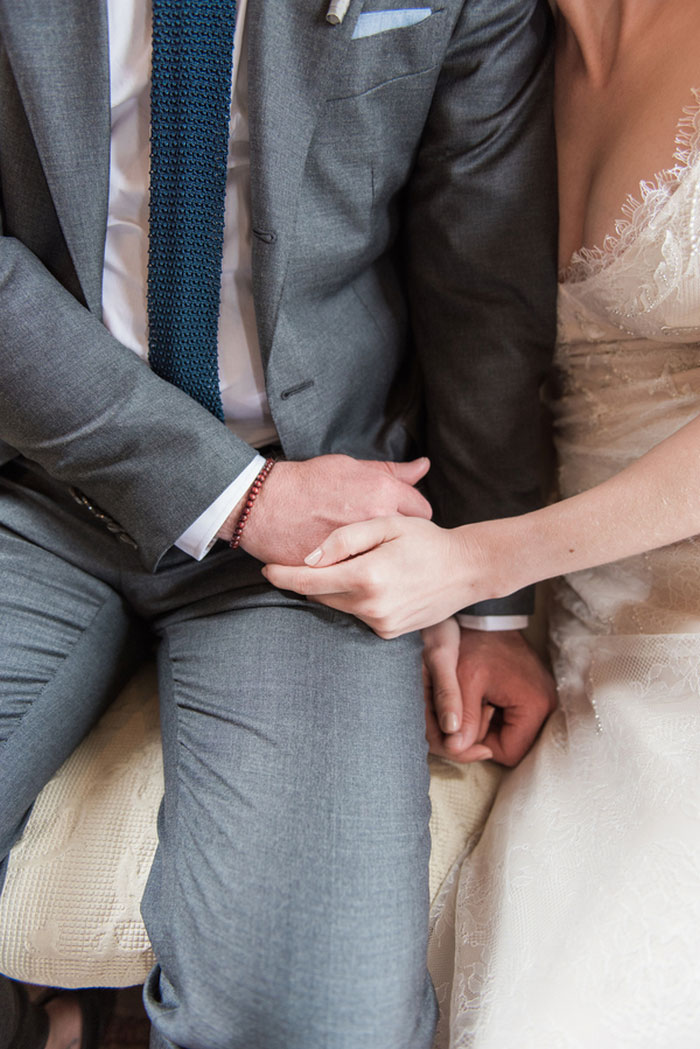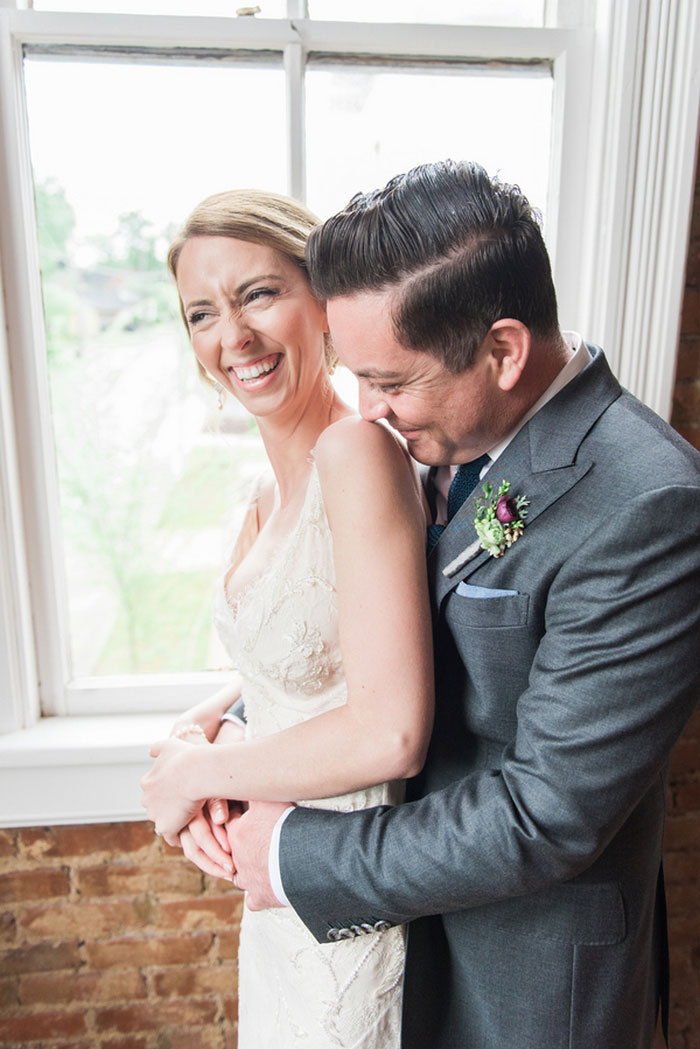 Why did you have an intimate wedding? 
We chose to have an intimate wedding because we simply didn't want a lot of fuss.  The ceremony is such a sacred moment between us and God, and we felt like having a big crowd of people around us would distract from what is meant to be a very intimate and spiritual moment.  Also, for the reception, we wanted to ensure that we kept the guest list low enough so we could have time to visit with everyone in attendance. So, when we kept focused on that vision, there really wasn't an issue with paring down the guest list .  We were fortunate to have family and friends who were very understanding when it came to our vision.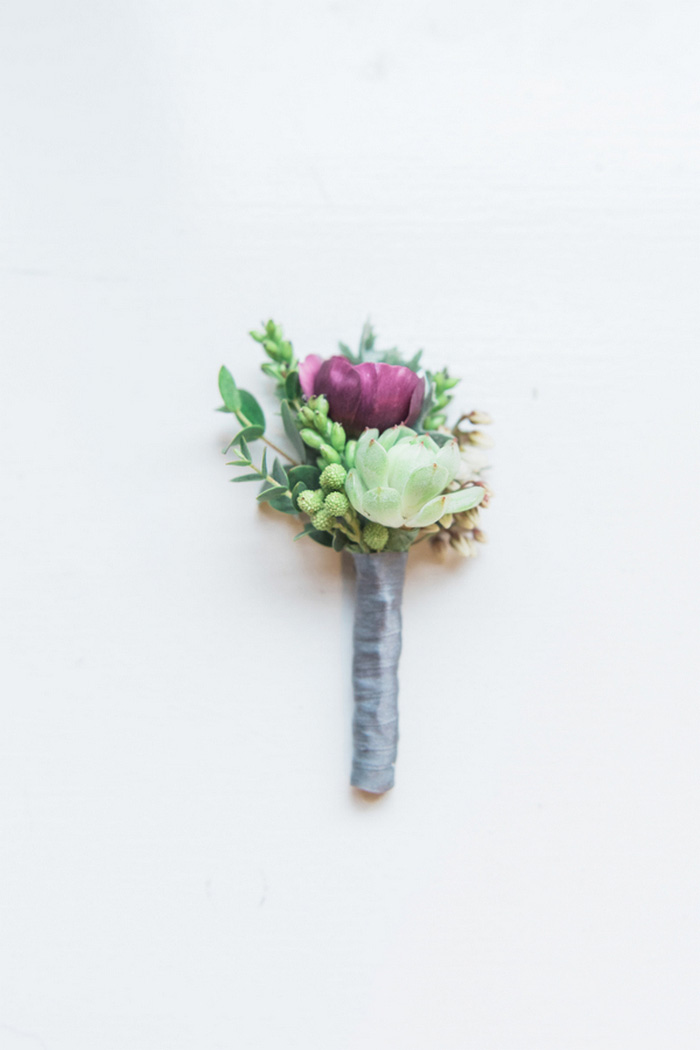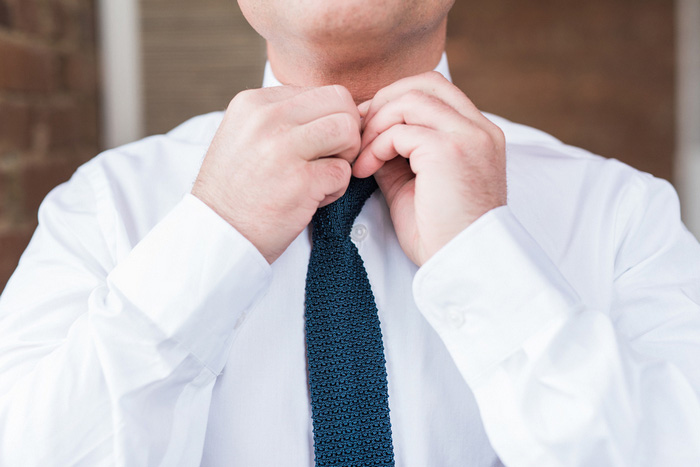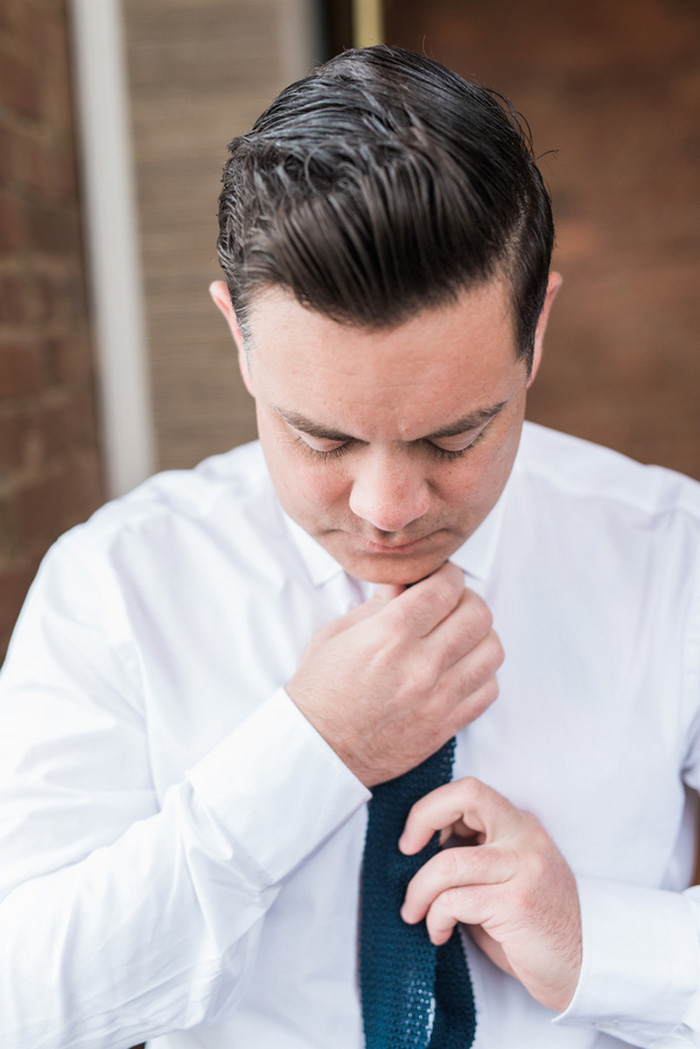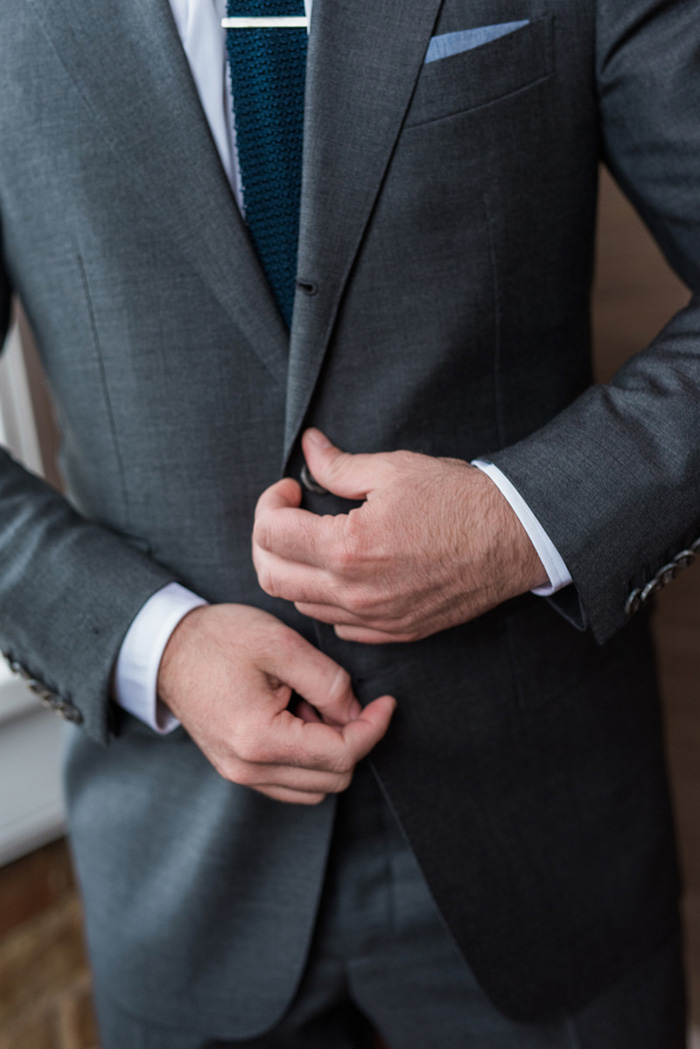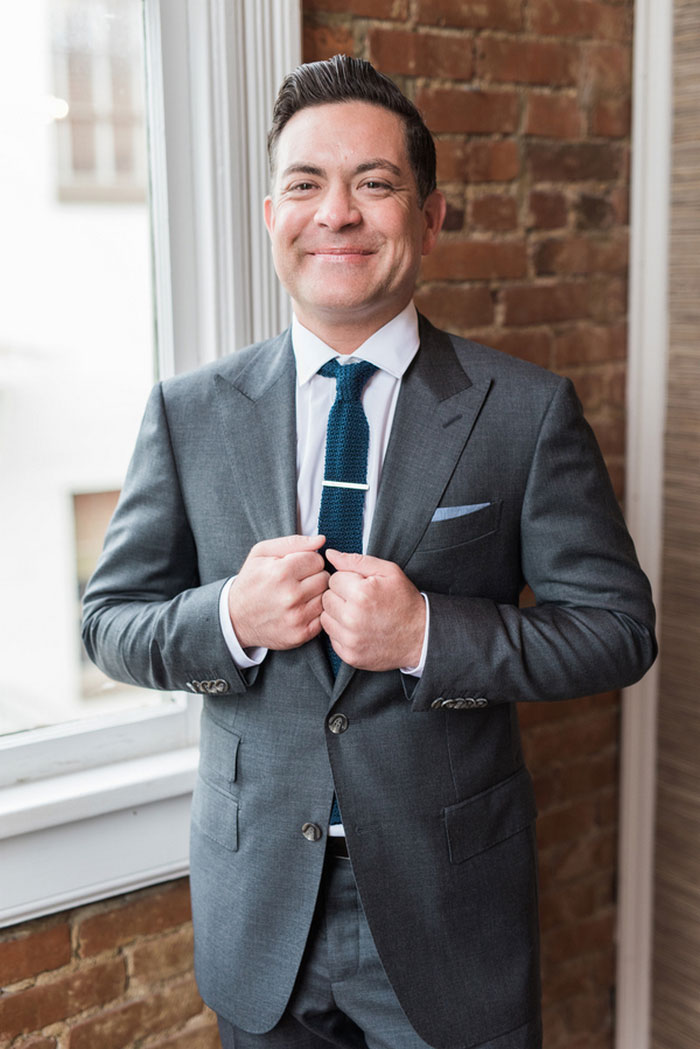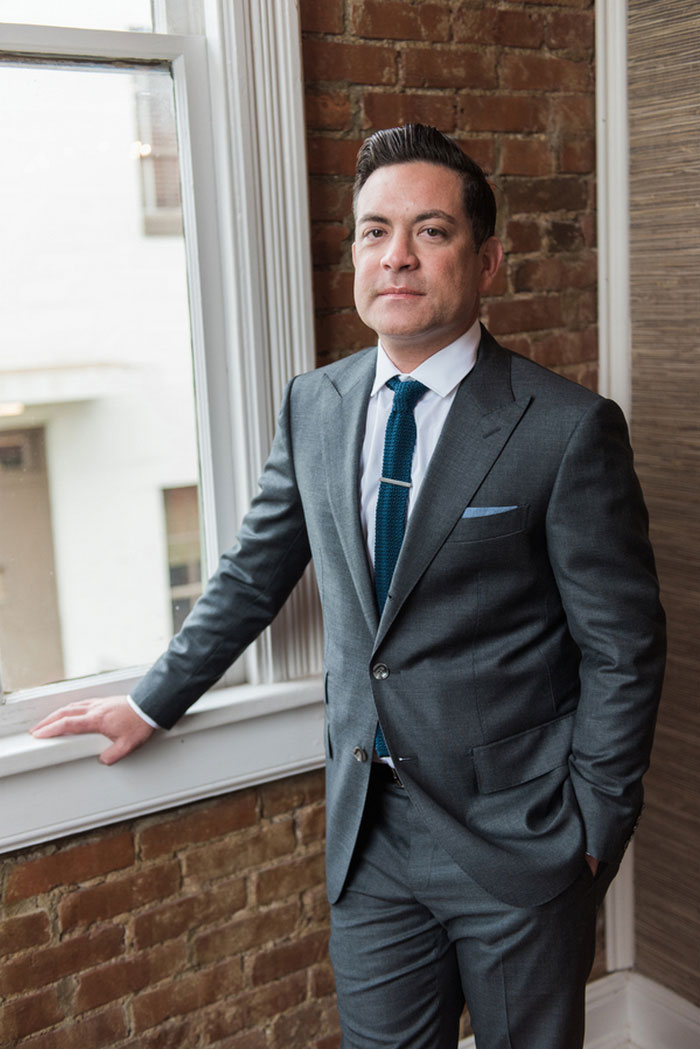 What are some of the challenges that you faced planning an intimate wedding? 
I suppose the only challenge you might say we had in planning an intimate wedding was that so many people kept saying "aren't you going to do THIS, aren't you going to do THAT?!" A lot of people couldn't understand why we didn't have the traditional dancing, cake cutting, speeches, etc.  We just wanted to spend time with family and friends, and not have to have a timeline of events to abide by.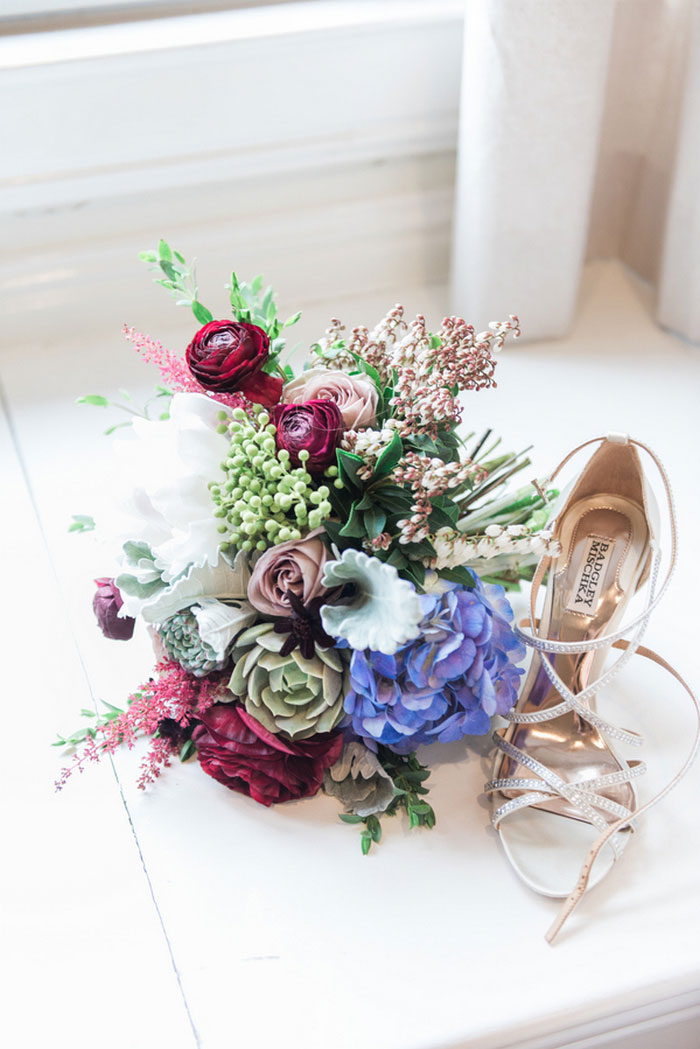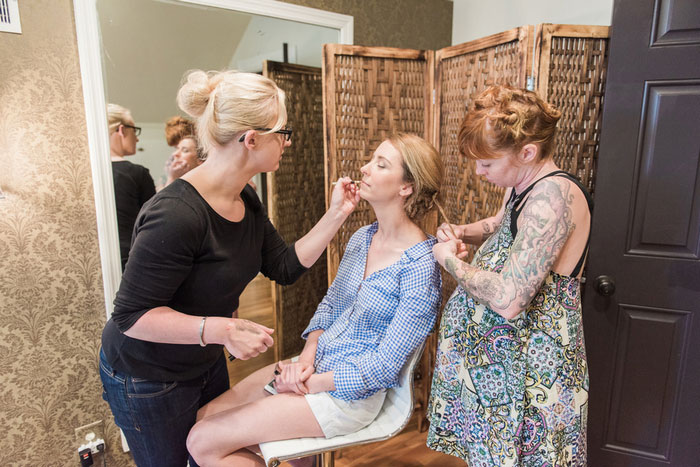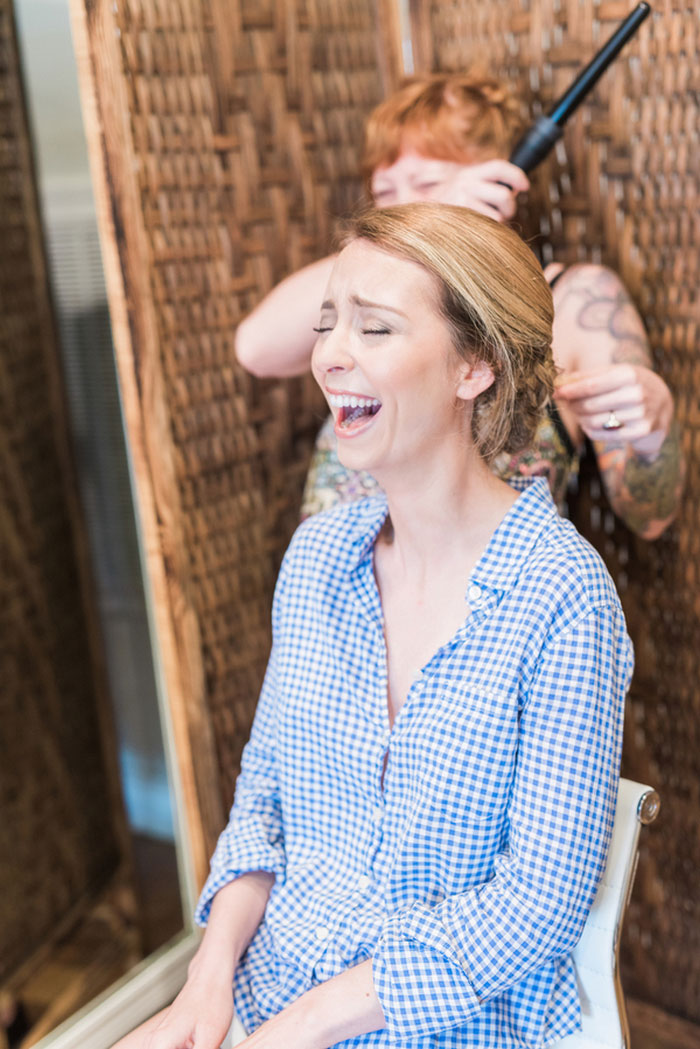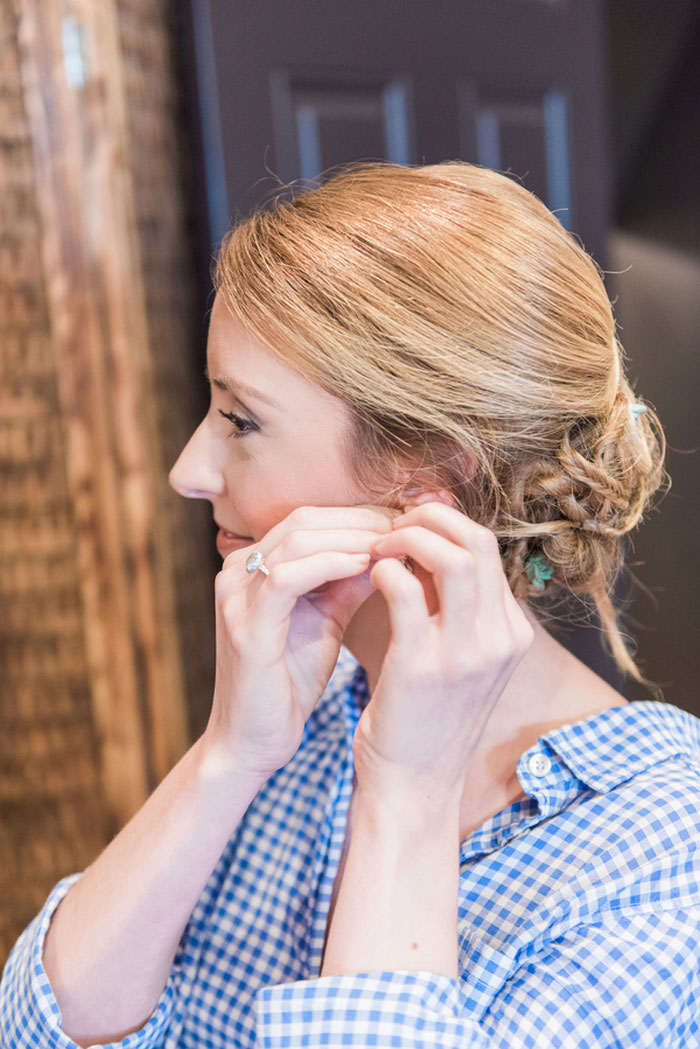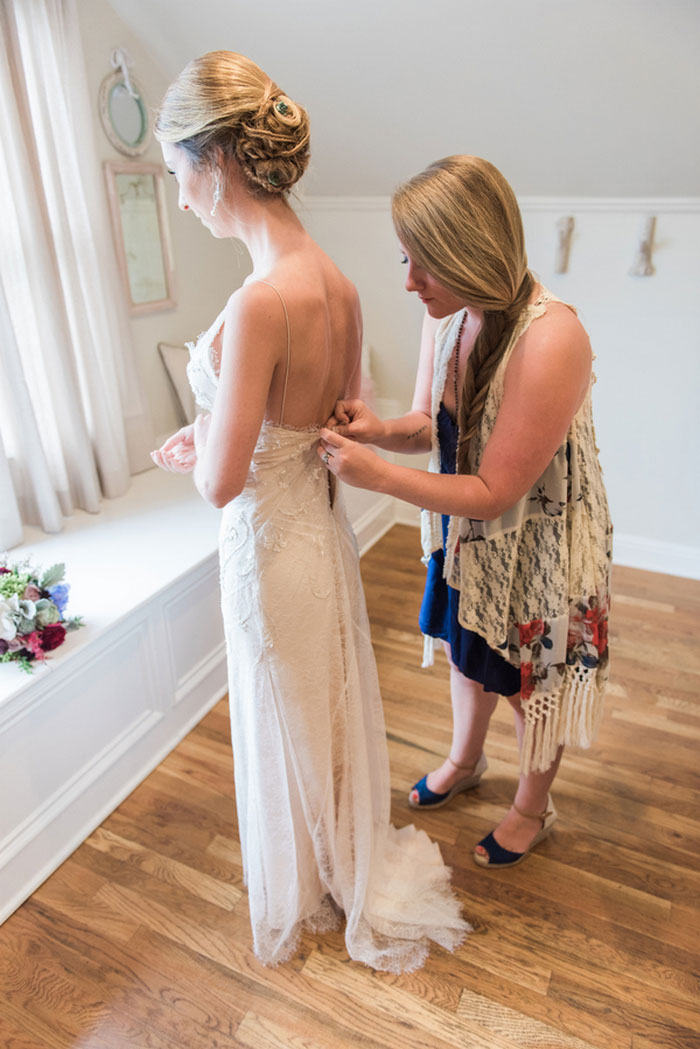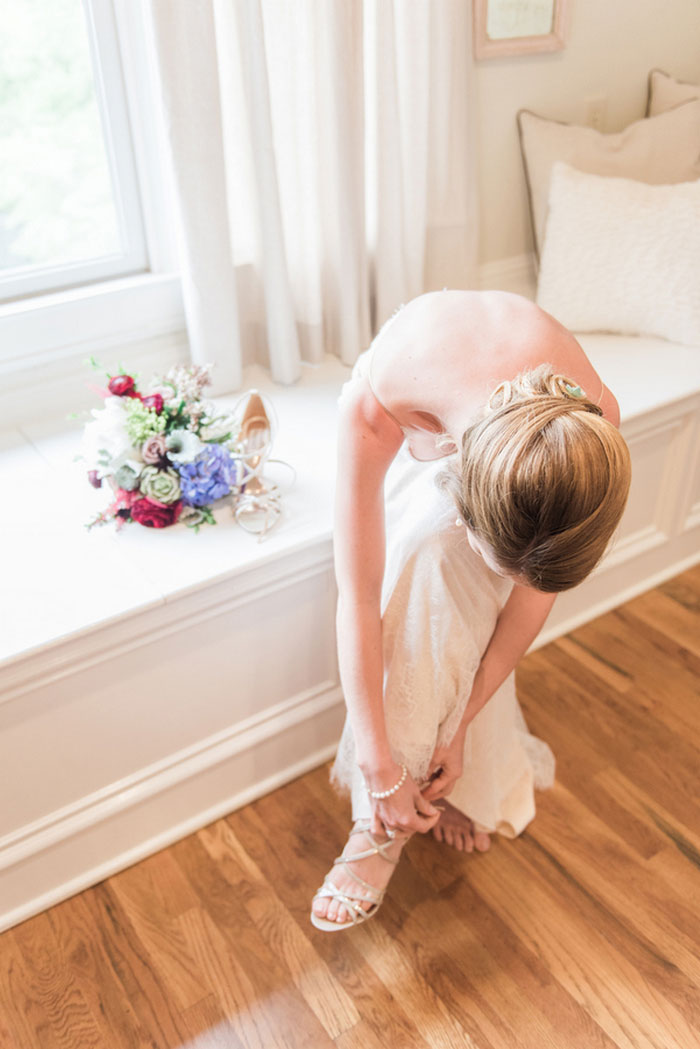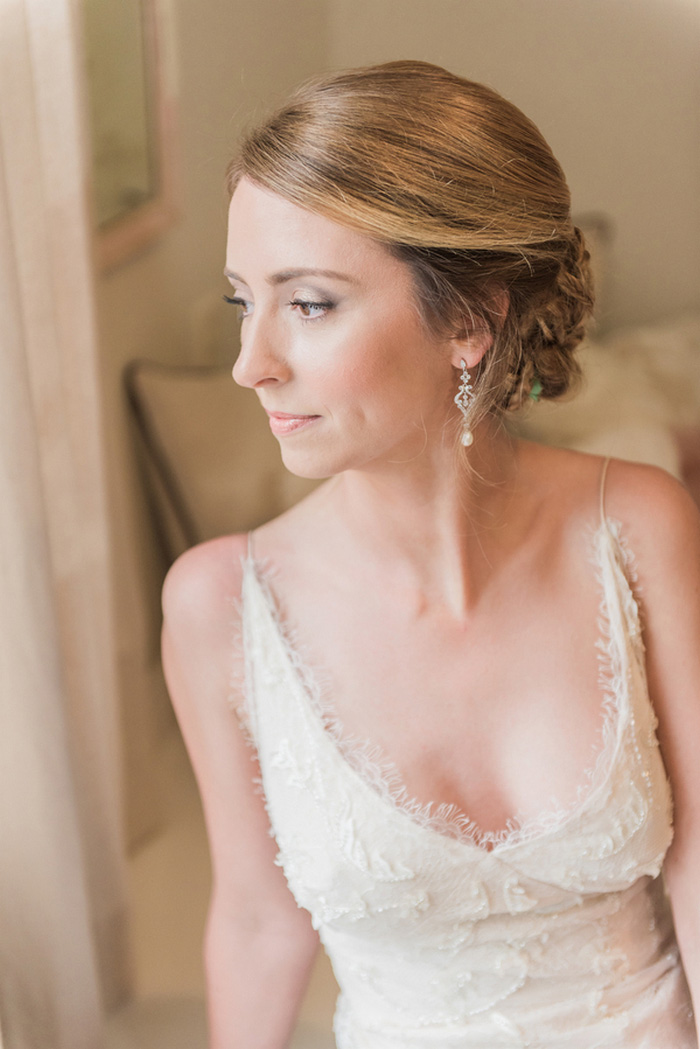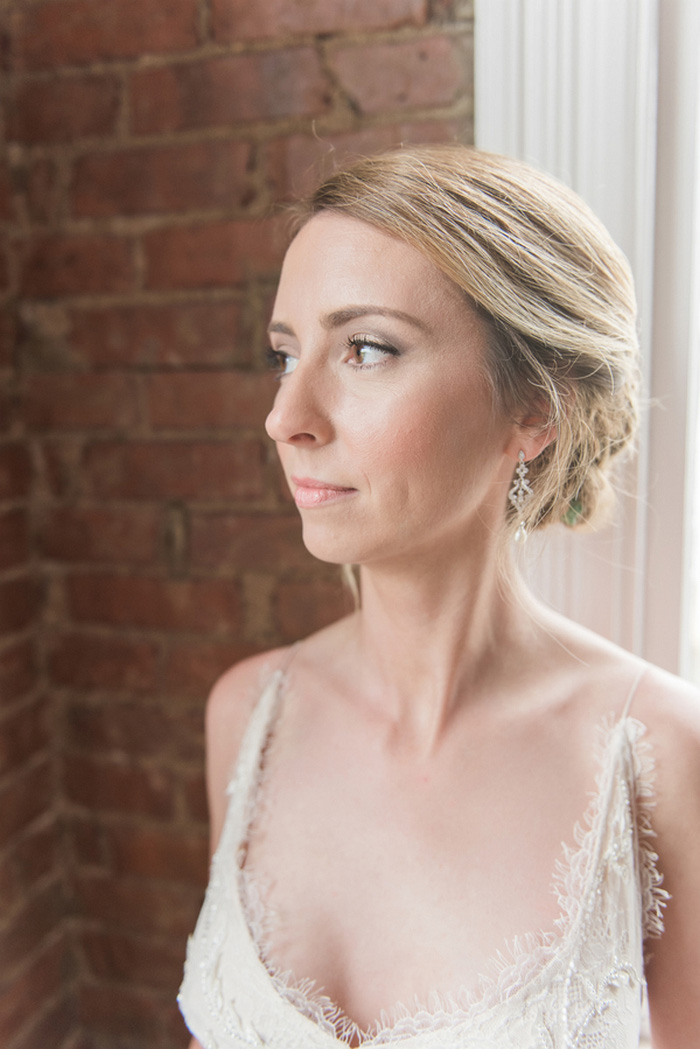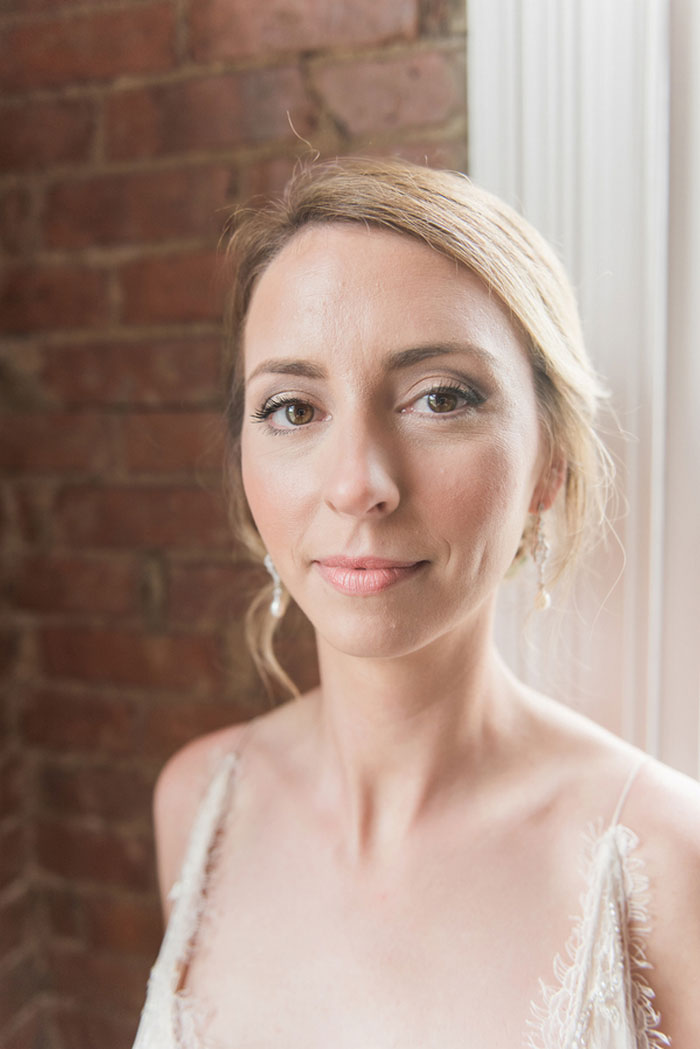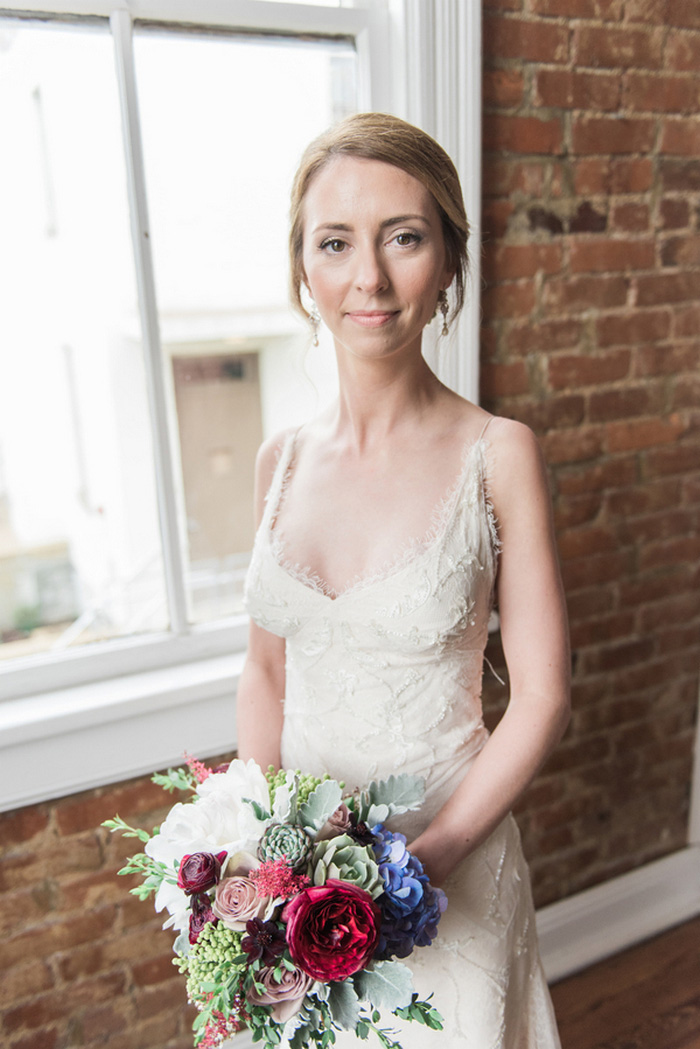 What were the highlights of the ceremony? 
Tony and I did not see each other before the ceremony, so I loved coming down the stairs and seeing his precious smile. Our family along with Randy and Talon (our childhood best friends) were standing above us. McConnell House has several levels to it, so they were one level above us.  It was a very intimate space. Tony and I wrote our own vows and his vows included a letter written to his 7 year old self. Both of our vows were very personal and included a bit of humor.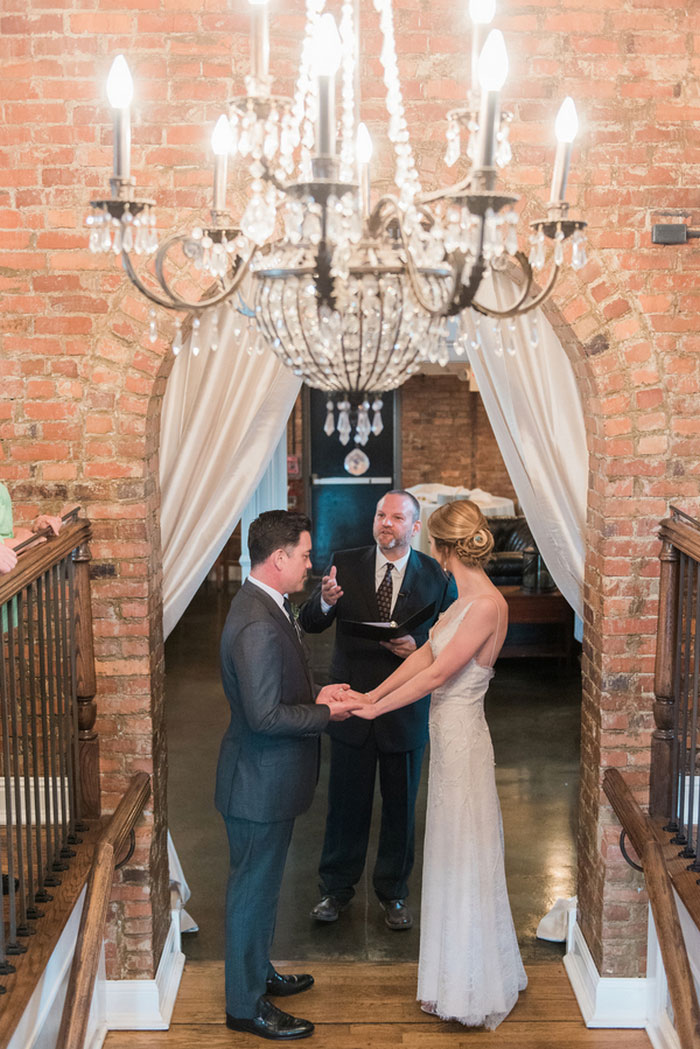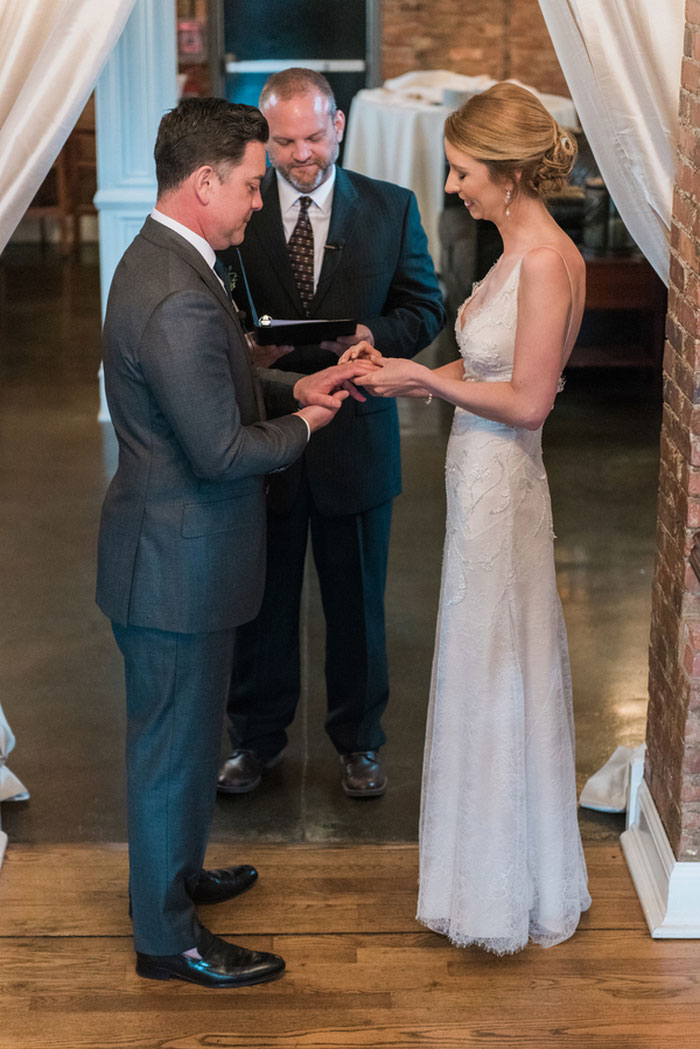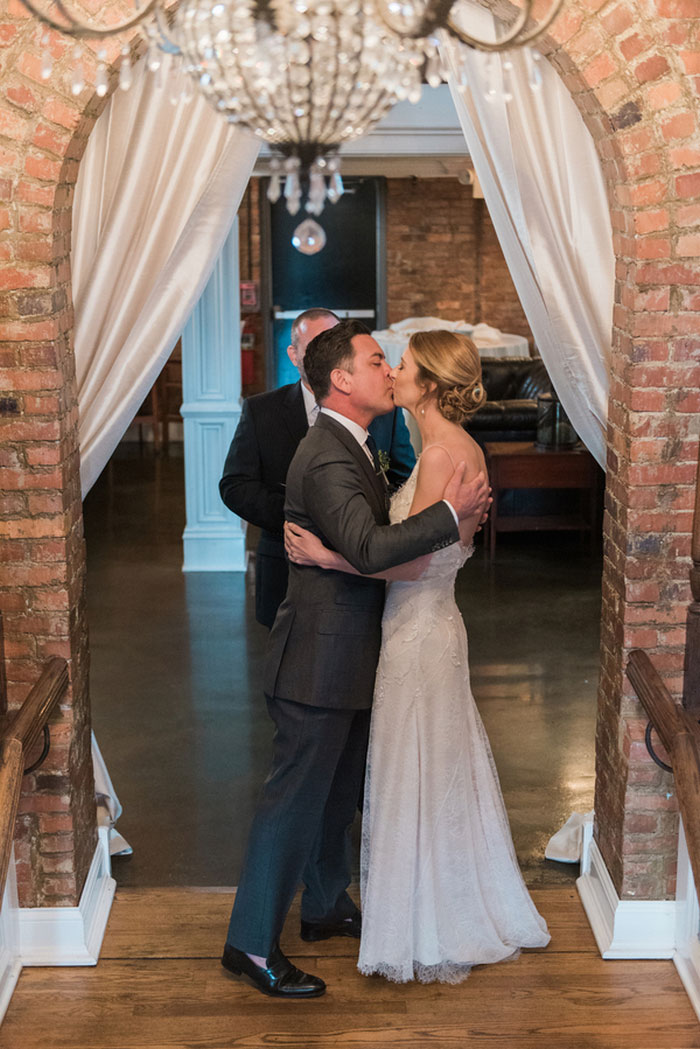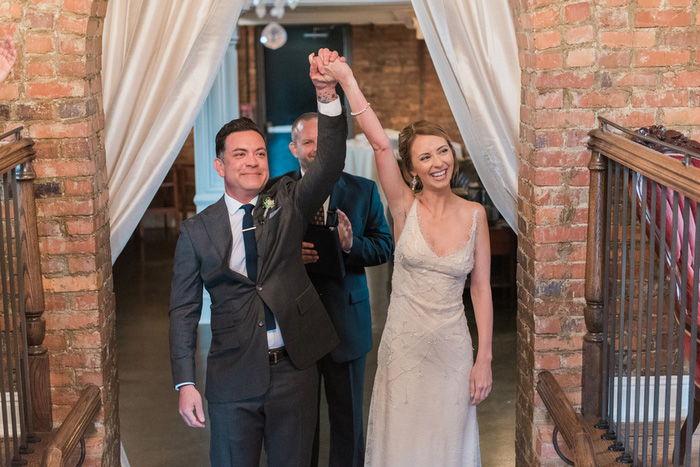 What were the highlights of the reception?
We had no timeline to our reception, which we loved. People simply started showing up at 11, ate brunch, had some drinks, and had fun! The bartenders were John and Zach, bartenders from Cork & Cow. We are regulars at the bar there, so the guys have become buddies of ours. We even got engaged in the loft at Cork & Cow, so it is definitely a special place for us. There was no doubt that we wanted John and Zach to be a part of our day. The brunch was buffet style, and people ate when they wanted and sat wherever they pleased. We had a bloody mary bar and a mimosa bar. Around 2 p.m., guests started to leave. We weren't finished having fun, so while it was totally unplanned, we invited some friends over to our house for more food and drinks. It started raining and we all piled onto our screened-in back porch and played a heated game of catch phrase. Our black lab, Larkin, joined us for the fun. After a quick nap, we went with a few friends to (surprise!) Cork & Cow that evening for a bite to eat. It was a very long, very perfect day.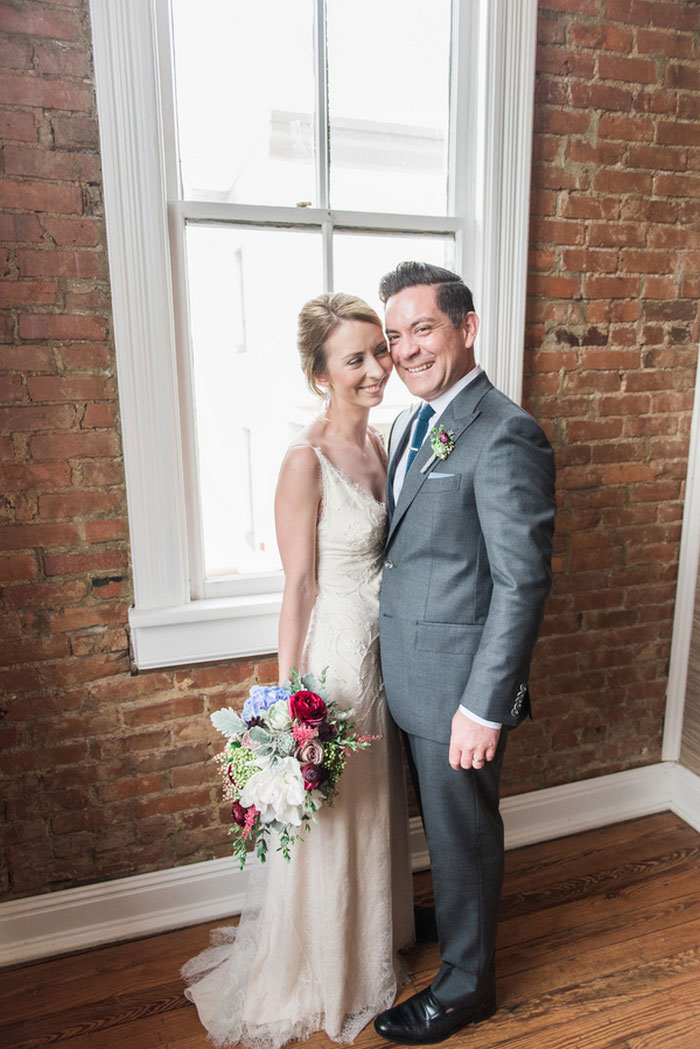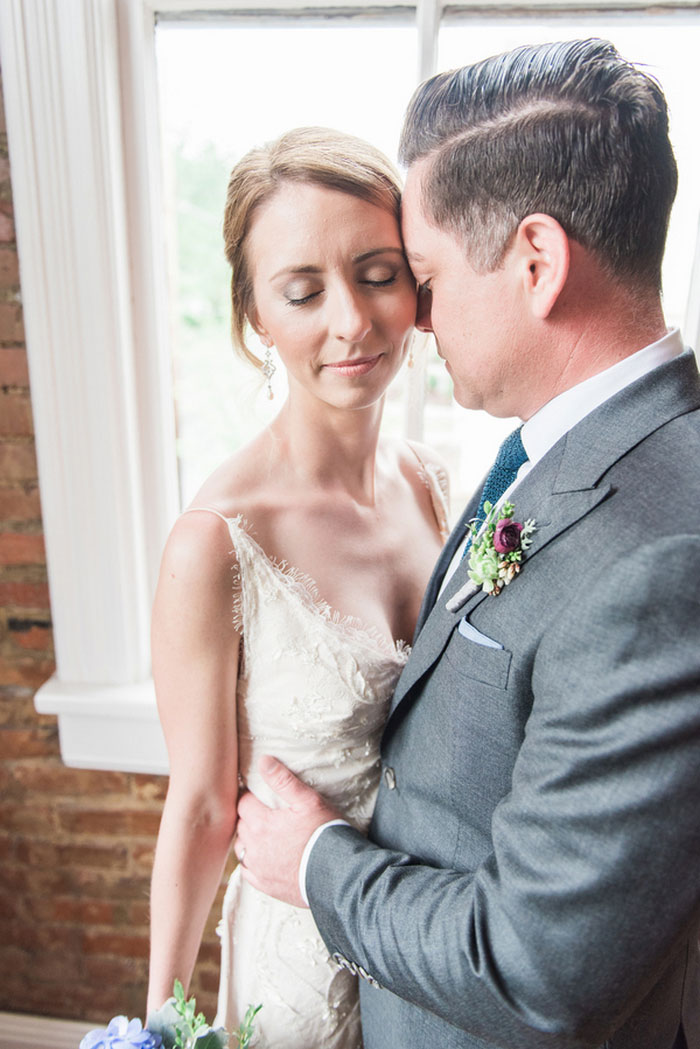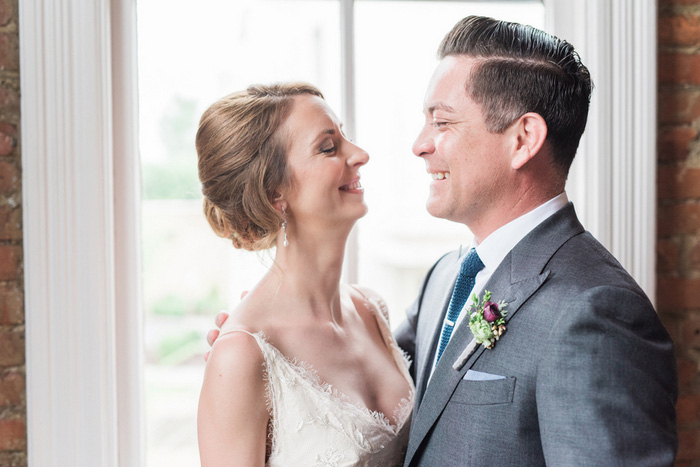 What was the best thing about having an intimate wedding?
The best thing about having an intimate wedding was feeling like we could be ourselves. We weren't trying to put on a show. We simply celebrated by spending the day with the people we love the most.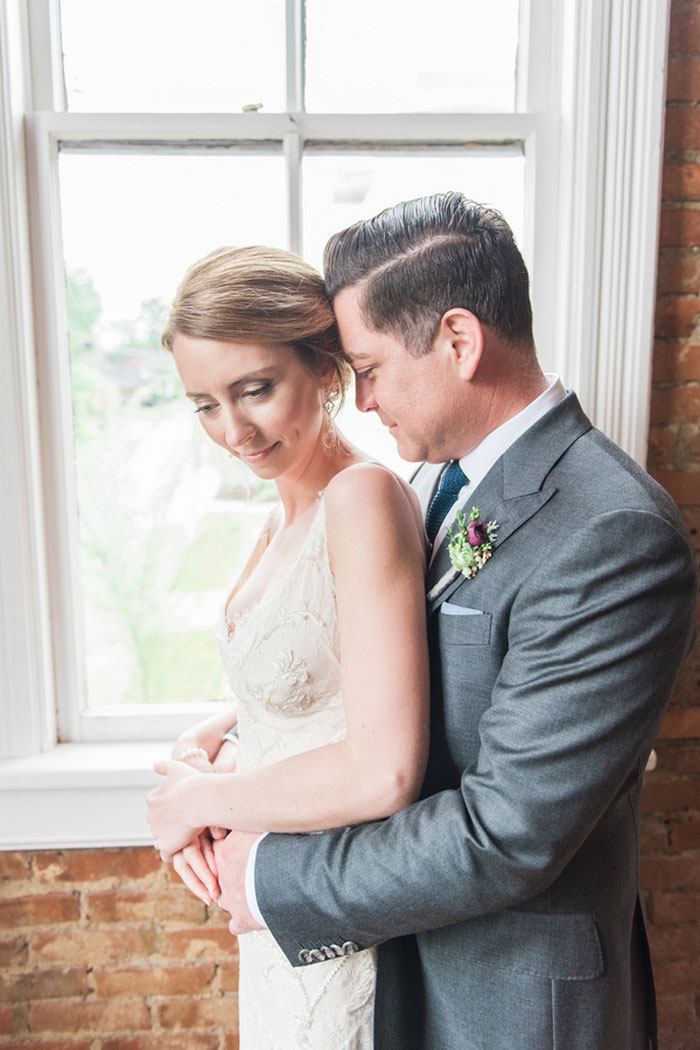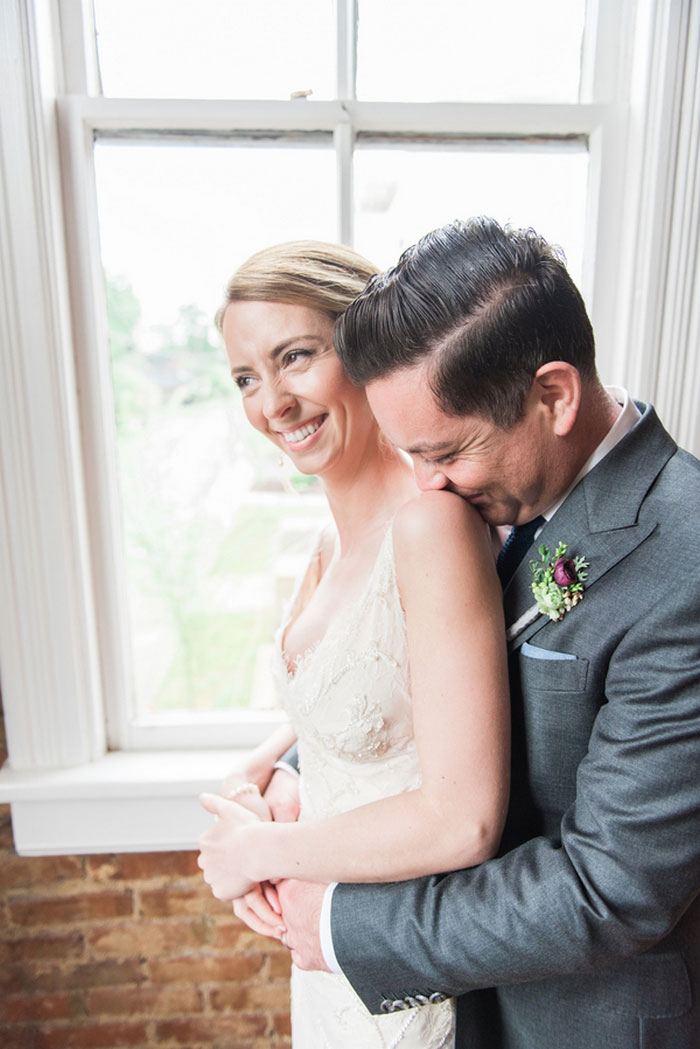 What advice do you have for couples who are considering an intimate wedding?
Our advice to couples planning an intimate wedding is YOU DO YOU. This is your day and you'll get unsolicited opinions from just about everyone. The day is about you, however, so keep to your vision and do what you want.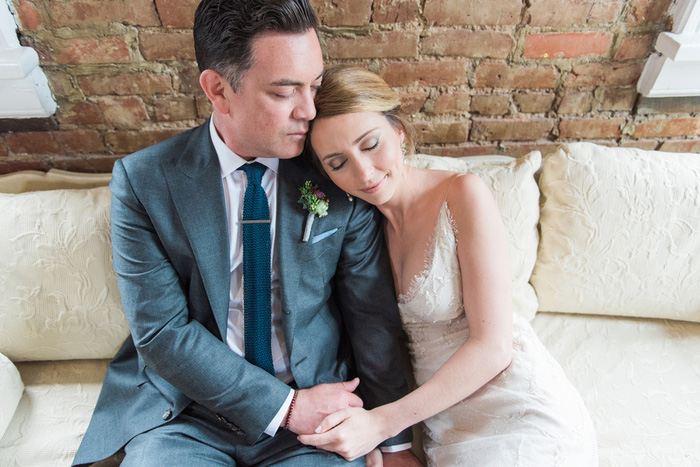 Vendors:
Photography: Christy Wilson
Videography: John Jordan
Venue: McConnell House 
Catering: Red Pony Catering
Flowers: A Village of Flowers
Make-up: Lauren Thetford 
Hair: Brittany Lassiter 
Save
Save