I'll admit that, in the past, floating centerpieces haven't been the most sophisticated wedding detail. However, now there are fun modern ways to display them and various "floating" methods that bring the trend into the twenty-first century.
I really love simple single floating blooms in shallow bowls. They're both inexpensive and sophisticated, my favorite combination!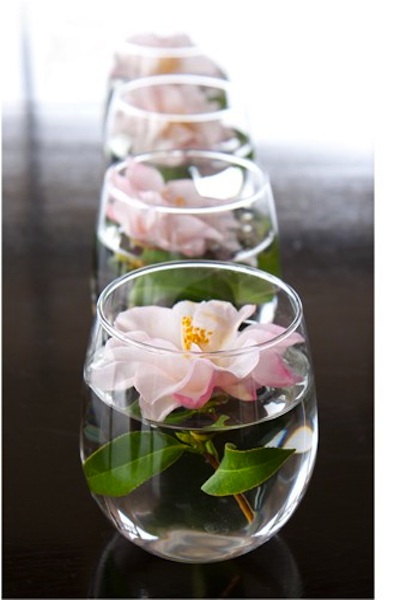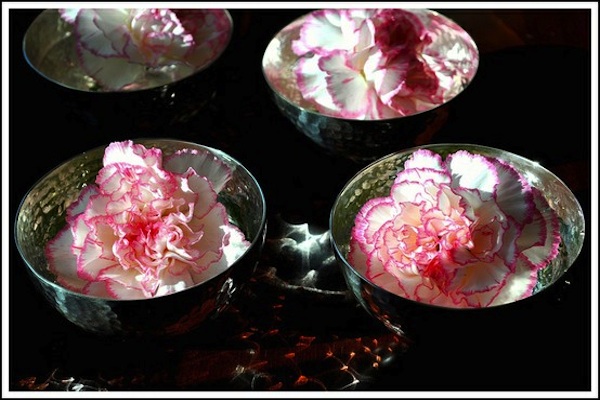 Floating flowers in buckets is another creative idea that would be great for aisle detailing for an added vintage or rustic element.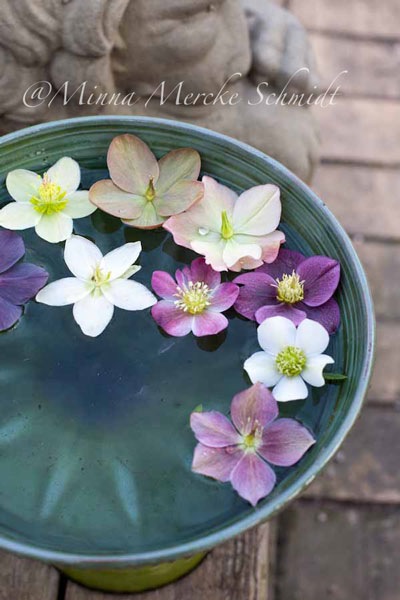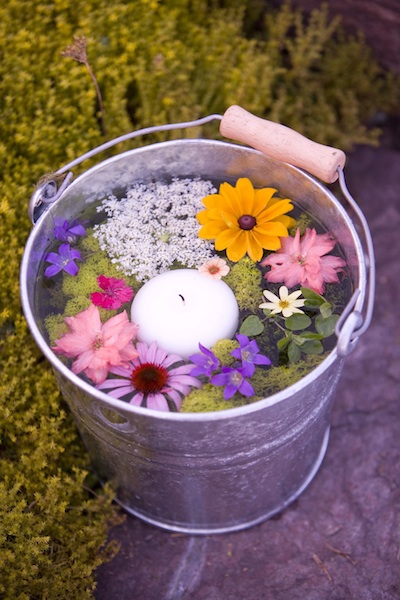 If you have a pool or pond at your venue floating flowers in them is a dreamy addition that is a great (and easy!) finishing touch instead of  just leaving the pool or pond untouched.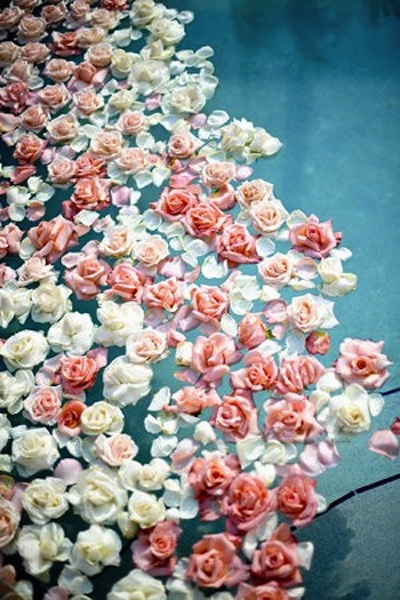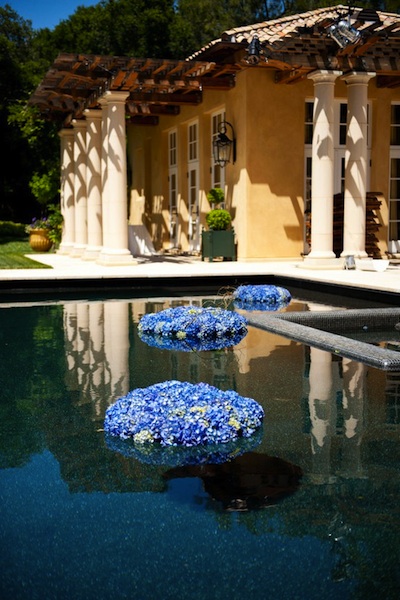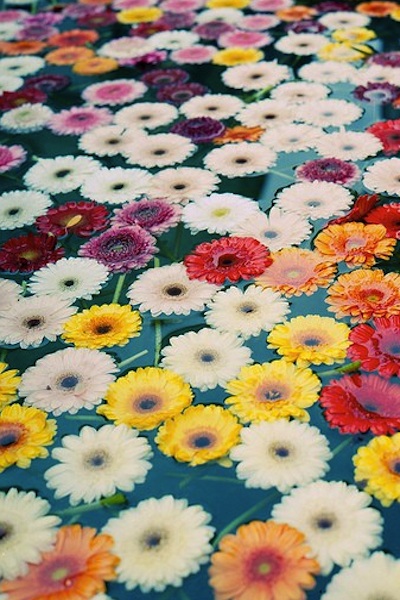 Tall vessels are another way to display floating flowers in centerpieces. Using simple clear vases you can weight the vases with sand or stones and wedge the base of the stems in the bottom so that they give the look of being suspended. Another clever idea is stacking varying sized clear bowls and floating flowers within them.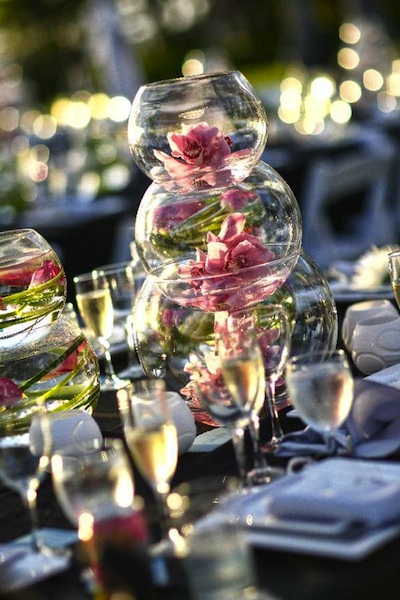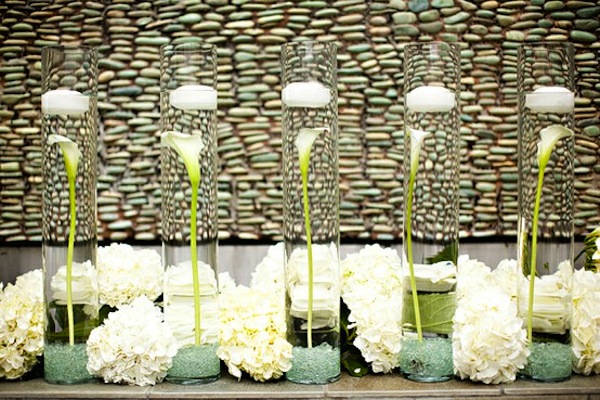 Floating flowers allow you to use less flowers because the vessels become part of the centerpiece, which in turn saves money. When thinking about a floral design for floating flowers remember that using the same type of flower per vessel will look the most clean and modern. Also, get creative! If you're floating blooms in bowls pick out fun bowls, use an eclectic mix of vintage, or all one color but different shapes and sizes with the same variety of flower. Most importantly this is a trend to have fun with!
Photo One: cathyhecknursery.com; Photo Two: flickr.com/photos/pranaynand; Photo Three: bloomsterverstad.blogspot.com; Photo Four: yourcozyhome.blogspot.com; Photo Five: projectwedding.com; Photo Six: iloveswmag.com; Photo Seven: catchamonster.tumblr.com; Photo Eight: elizabethannedesigns.com; Photo Nine: stylemepretty.com; Photo Ten: stylemepretty.com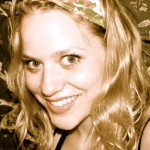 Rebekah is a DIY obsessed, wedding and event design wizard who loves hunting her bay area  homeland for clever craft ideas, vintage gems, bargain buys, new pieces for her vintage rental line  and blogging inspiration. She and her husband live and write in Oakland. Read her blog.