Is there anything more gorgeous than a lush bouquet of flowers on your wedding day? We don't think so! But just because your big day is the perfect opportunity to splurge on some over the top florals, doesn't mean you need to wait for a special occasion to add a little flower power to your life – or to someone else's for that matter.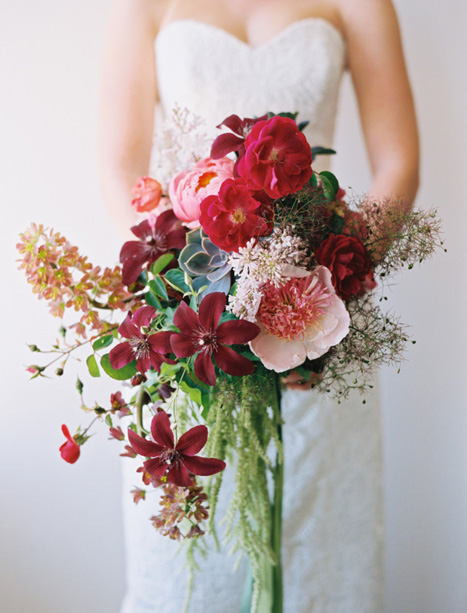 Giving flowers is one of the easiest and best ways to show someone just how much you care; after all, nothing says 'I love you' quite like a stunning bouquet delivered to their door. And unlike other types of presents, you don't need to wait for a  birthday, christmas, or valentine's day to give flowers – they're the perfect 'just because' gift.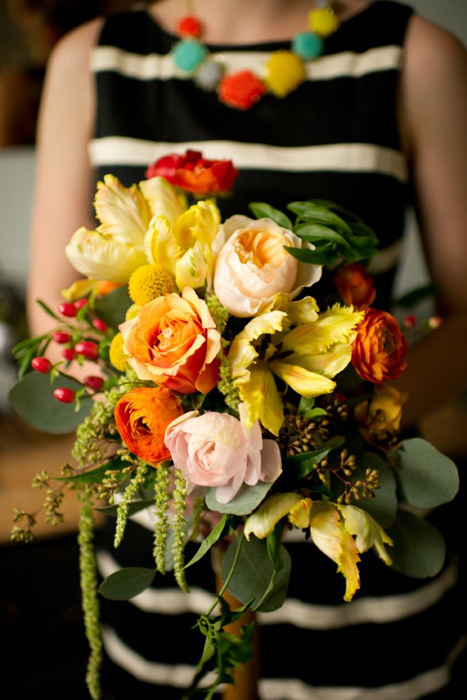 And of course, you shouldn't forget to spoil yourself every now and again as well. Perk up your office space, your dining room table, or even your bathroom with a simple arrangement or extravagant centerpiece as a special gift to yourself.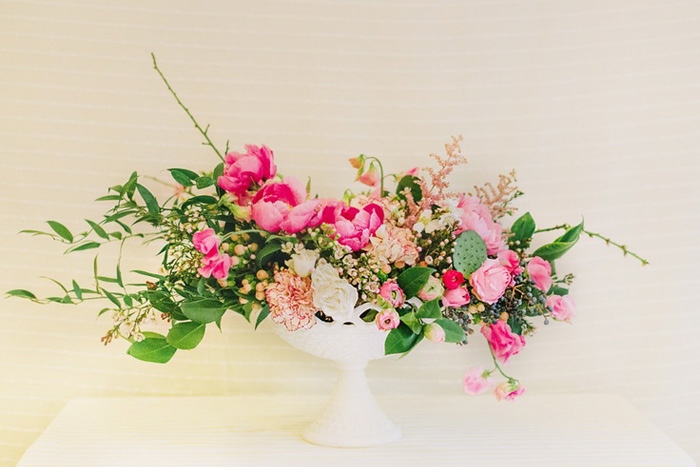 Not only will the addition of fresh flowers instantly beautify your space (and smell amazing at the same time), but flowers also help make us feel special in our day to day lives; and don't we all deserve to feel a little extra special every once in a while? Go on, you deserve it!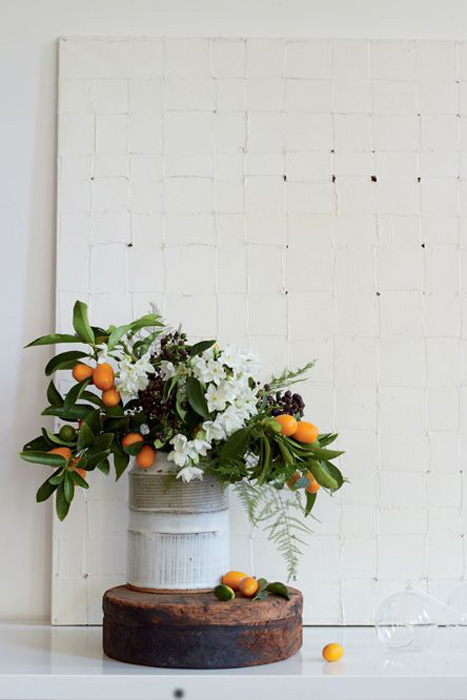 This post was inspired by our friends at www.freshflowers.com.au. Check out their site for more gorgeous fresh flower ideas.
Photo one: studiochoo.com; Photo two: theeverylastdetail.com; Photo three: enjoyeventscoblog.com; Photo four: designsponge.com
Sponsored Post.