Show your ladies some love with a curated gift box! We had the chance to personally review some of our favorite bridesmaid boxes and today we are going to share them with you!
Let's kick off this list with a luxurious box from Teak & Twine. If you truly want to pamper your bridesmaids, we suggest The Sea Box: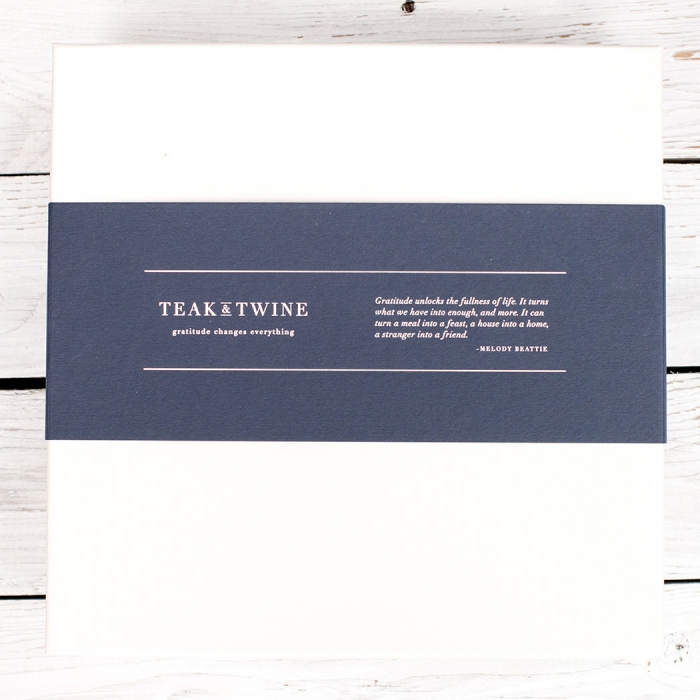 Not only is the box gorgeous, the products inside are positively lovely (they smell amazing too!). The box includes:
SEA SALT CHOCOLATE BAR by Mast Brothers
TOASTED ALMOND COOKIE TEA by Par Avion
GUMMY sweets by Sugarfina wrapped in a sea-inspired print
THE SEA CANDLE by Teak & Twine with blue & silver foil label
CALM BATH SALTS by The Good Hippie
PEPPERMINT SOAP by KEATS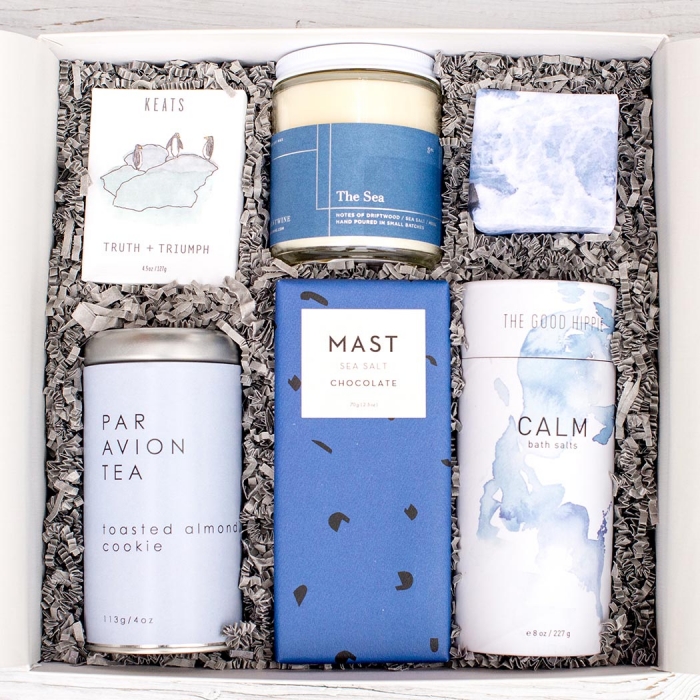 Wouldn't this be the perfect bridesmaid gift for a seaside wedding?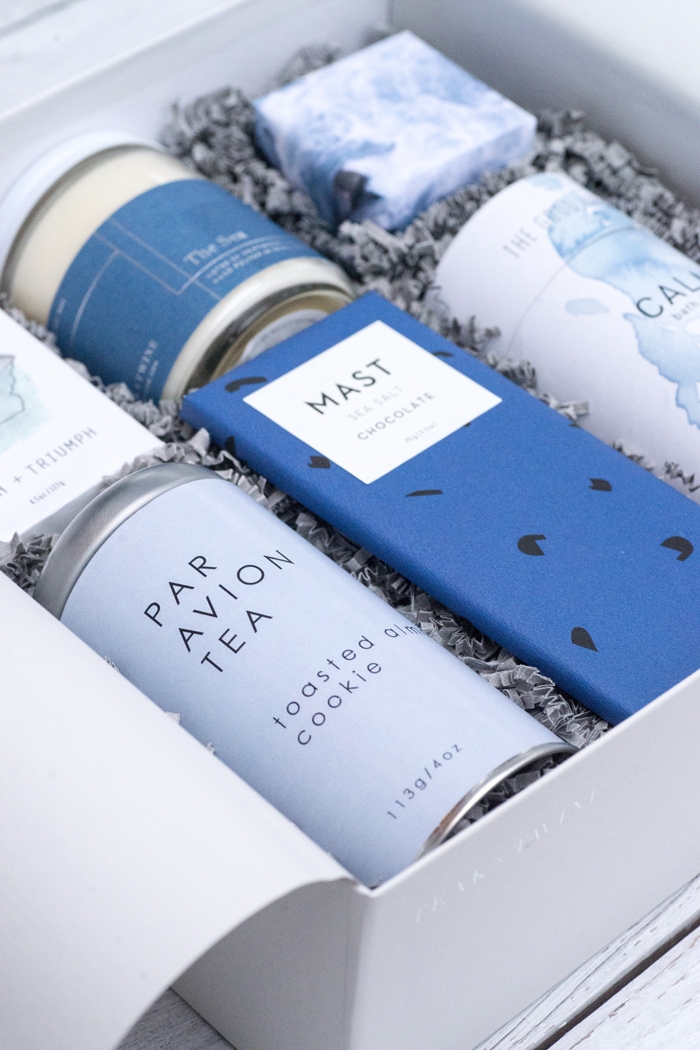 Welcome and Wishes is another US based curated gift box company that offers luxurious gifts for your wedding party.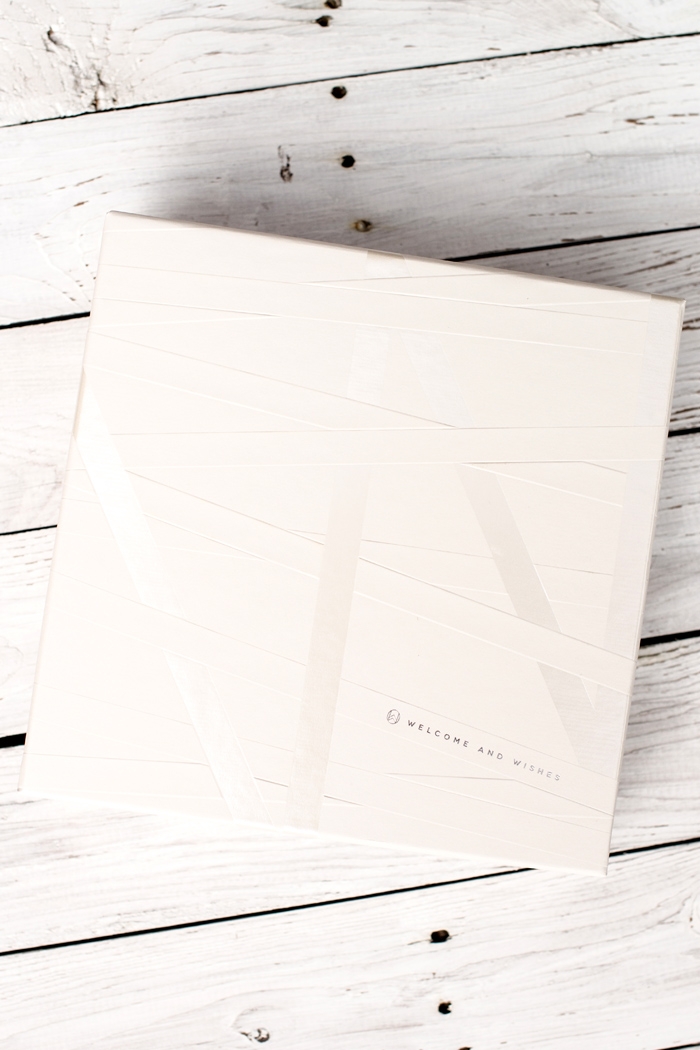 The Clean Slate box  is the perfect choice for pampering your bridesmaids. After all, who doesn't relish the thought of a soothing cup of tea and a candlelit soak in the tub?
The Clean Slate box includes:
Silver Needle White Tea
Herbivore Detox Bath Salts
Formulary 55 La Nuit Sparkling Bath Tablet
Formulary 55 Sea Mineral Body Polish
Aenon's Charcoal Exfoliating Face Masks
42 Pressed Soy Wax Candle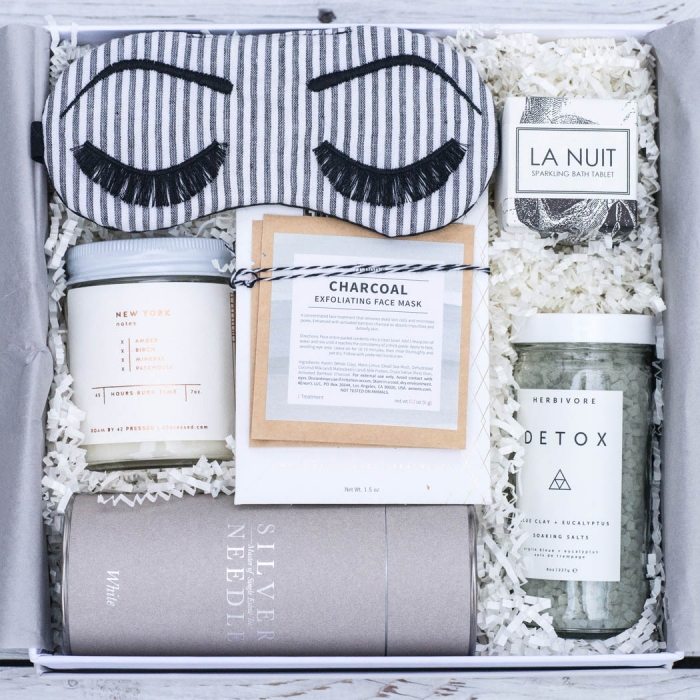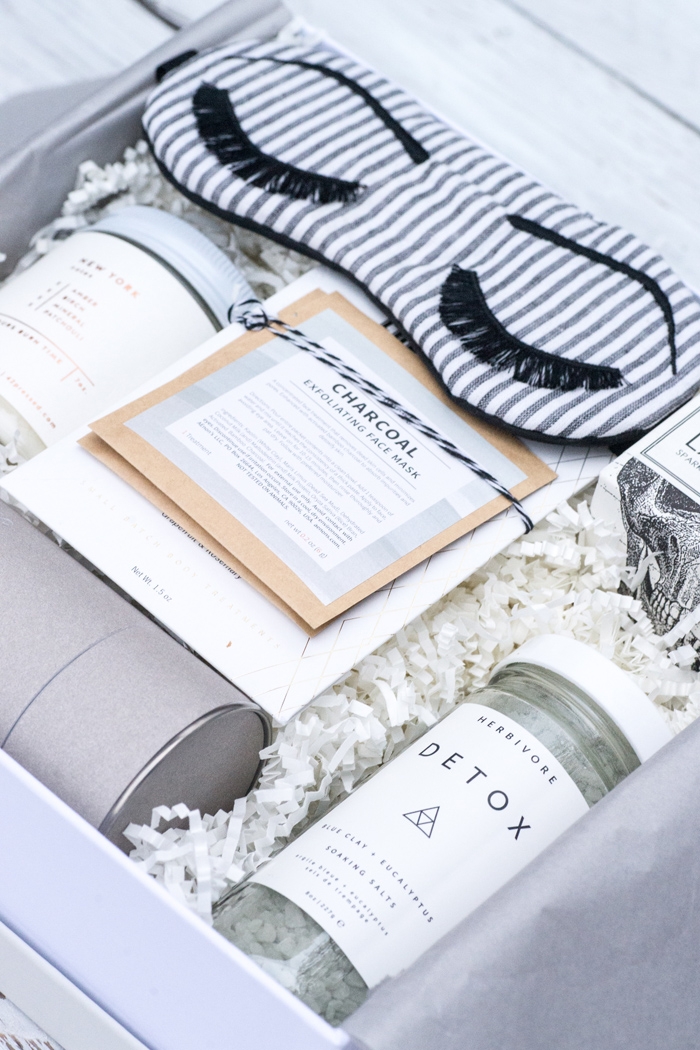 Luxe & Bloom, a Texas-based gift box company, offers a beautiful assortment of boxes for any special occasion. We sampled the "Bridesmaid Box." So pretty!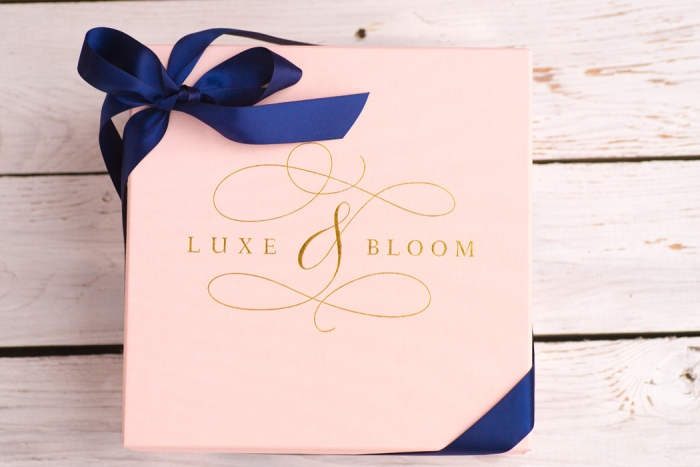 The box includes:
SILK SLEEP MASK – Blush silk sleep mask with black velvet adjustable strap.
NOTEPAD – Sugar Paper XO Mini Notepad. 50 Sheets.
BATH SALTS – Lollia Breathe Bath Salts. Peony & white lily scented bath salts in a beautiful fabric sachet.
LIP BALM – Soft Candy Jumbo Lip Balm. Certified organic lip balm with coconut oil, vitamin E, and shea butter in a delicious Soft Candy flavor.
HAND CREAM – Lollia Breathe Handcreme. Peony & white lily scented shea butter hand cream in a beautiful gift box.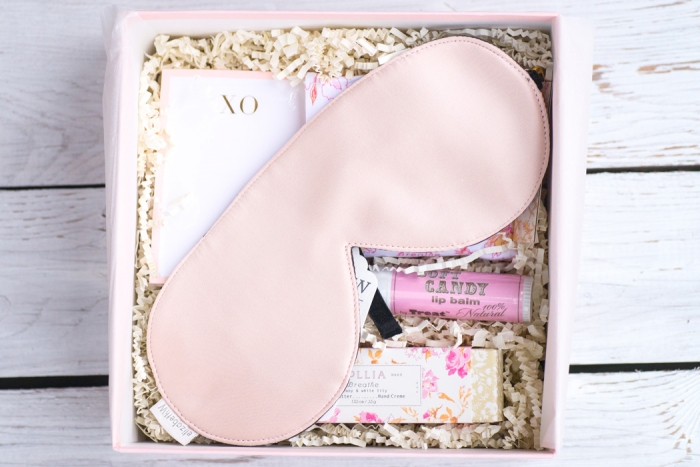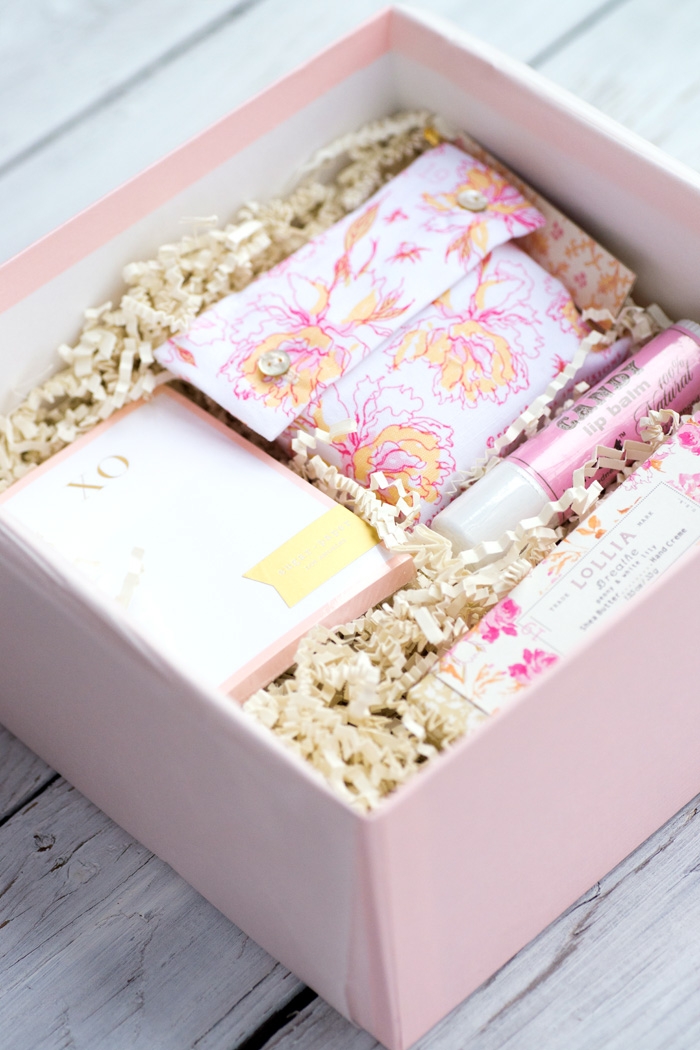 If you're looking for something with a West Coast flavor, then we suggest Sojourn Box.
Sojourn Box features artisan products from West Coast makers in a variety of gift boxes for all occasions. We sampled the Monterey Box: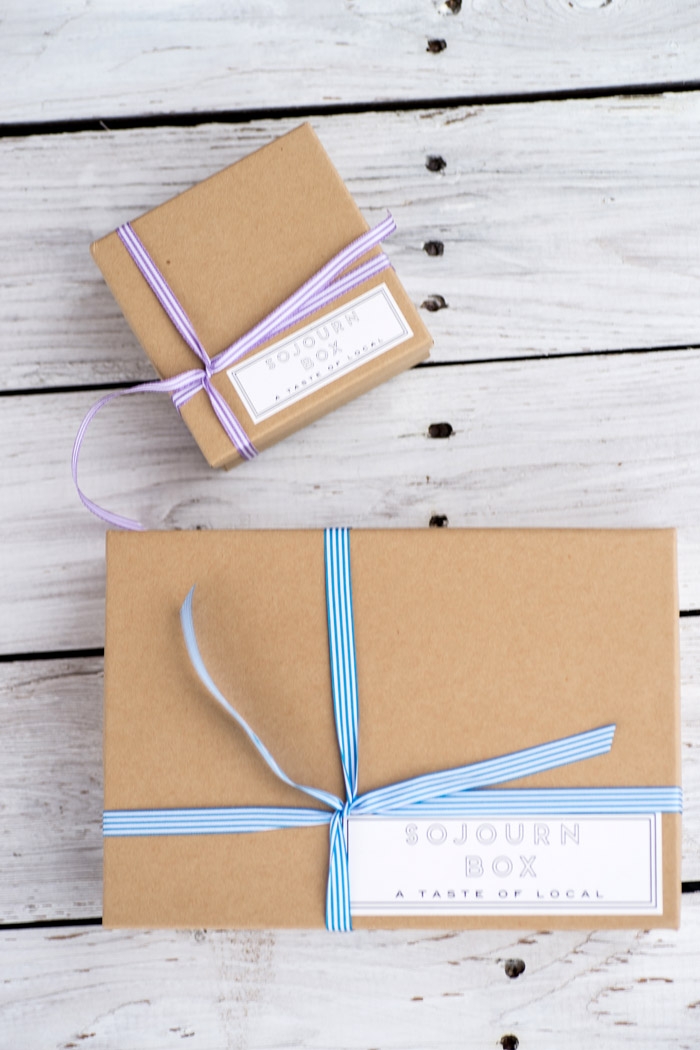 We love the simple, but sweet packaging! This lovely box is filled with an array of delights featuring the the lovely coastal town of Monterey.  Enjoy a little bit of sweet and salty with this box!
Featured Products:
JAM – Strawberry Summer Jam, Happy Girl Kitchen Co.
SEA SALT – Natural Sea Salt, Monterey Bay Salt Company
NUTS – Spiced Pecans, Jeffrey's Best
OLIVE OIL – Italian Extra Virgin Olive Oil, Cloud 9 Orchard
CARAMELS – Sea Salt Caramel, Lula's Chocolate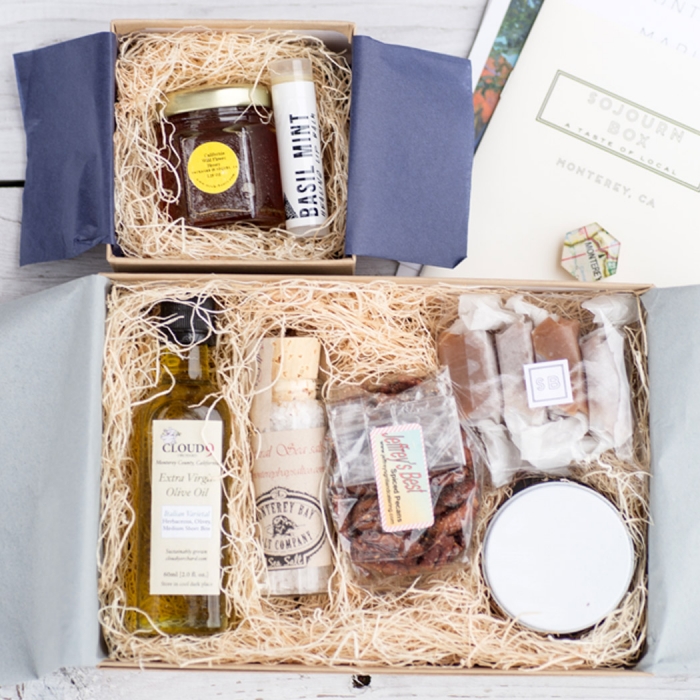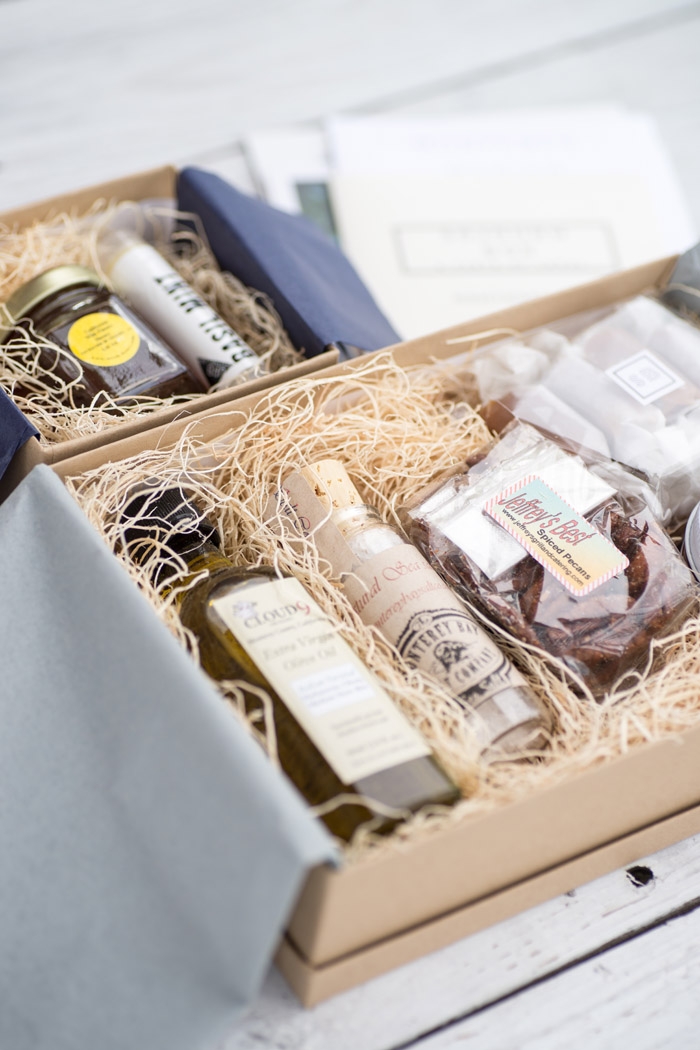 Sojourn Box also offers gifts that highlight different regions in California, including LA and Silicon Valley.
If you are a Canadian bride, please check out our post on Canadian gift box companies!