Haleh and Mitchell were married in front of close family and friends at San Francisco City Hall. After a short wedding ceremony on the Mayor's Balcony, the newlyweds and their friends hopped on San Francisco's quintessential mode of transportation- a trolley- and rode through town to the Golden Gate Bridge, where Mitchell had proposed to Haleh the year before.
"We all sang the Friends theme song at the top of our lungs and the group hung off the trolley while the Full House theme song blared in the background- it was the perfect way to celebrate Mitchell and Haleh's commitment to each other," says photographer Kaitie Brainerd from Kaitie Brainerd Photography.
Kudos to Katie for capturing this simple wedding so beautifully.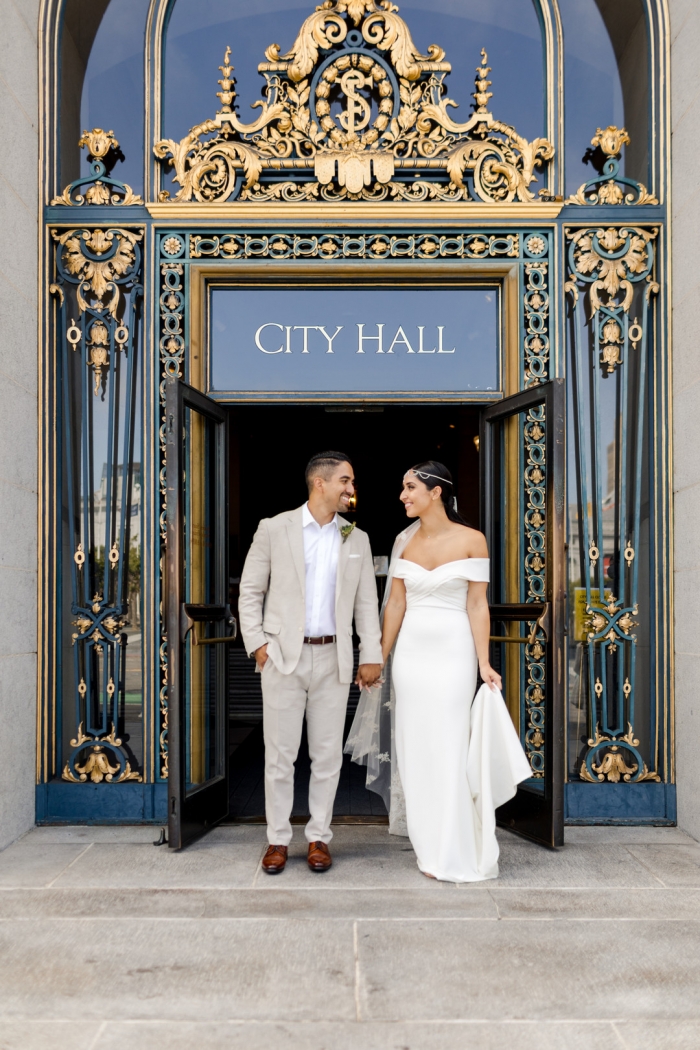 Haleh,31 & Mitchell, 31
Location: San Francisco, CA
Wedding Date: June 19, 2018
Number of guests: 50
Wedding Cost: $8,000
Ceremony Location: San Francisco City Hall
Reception Location: El Mansour Restaurant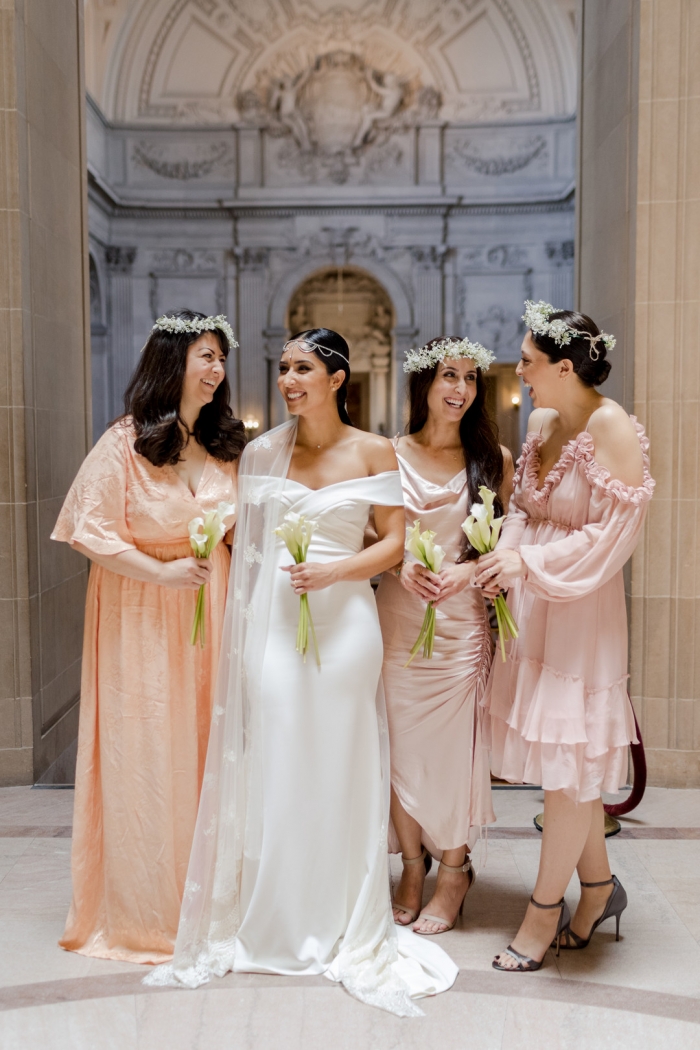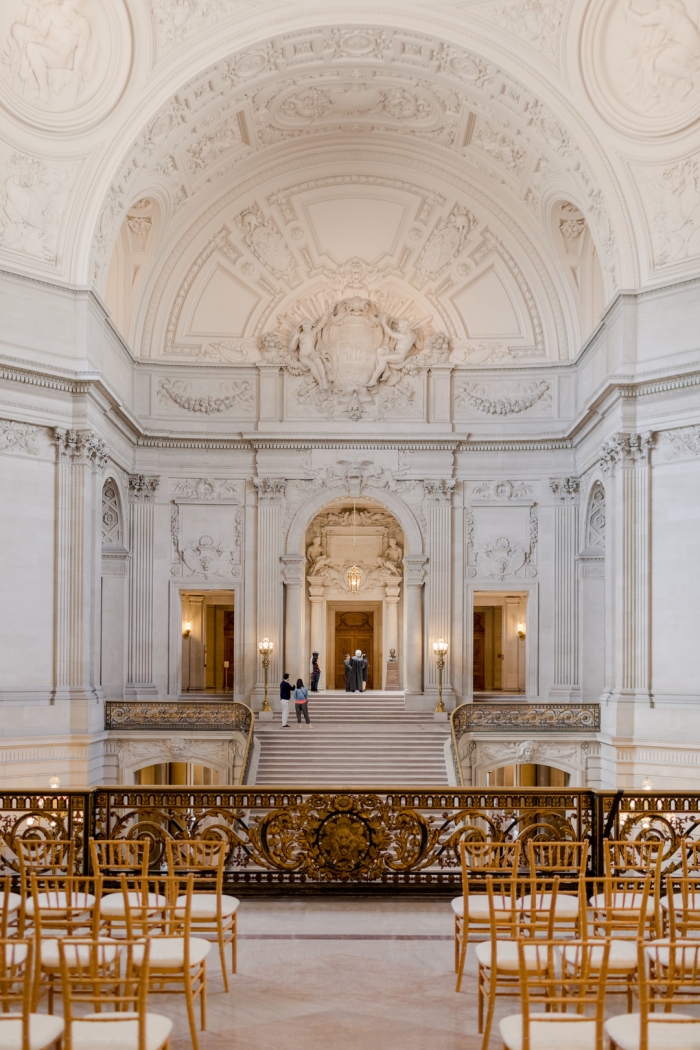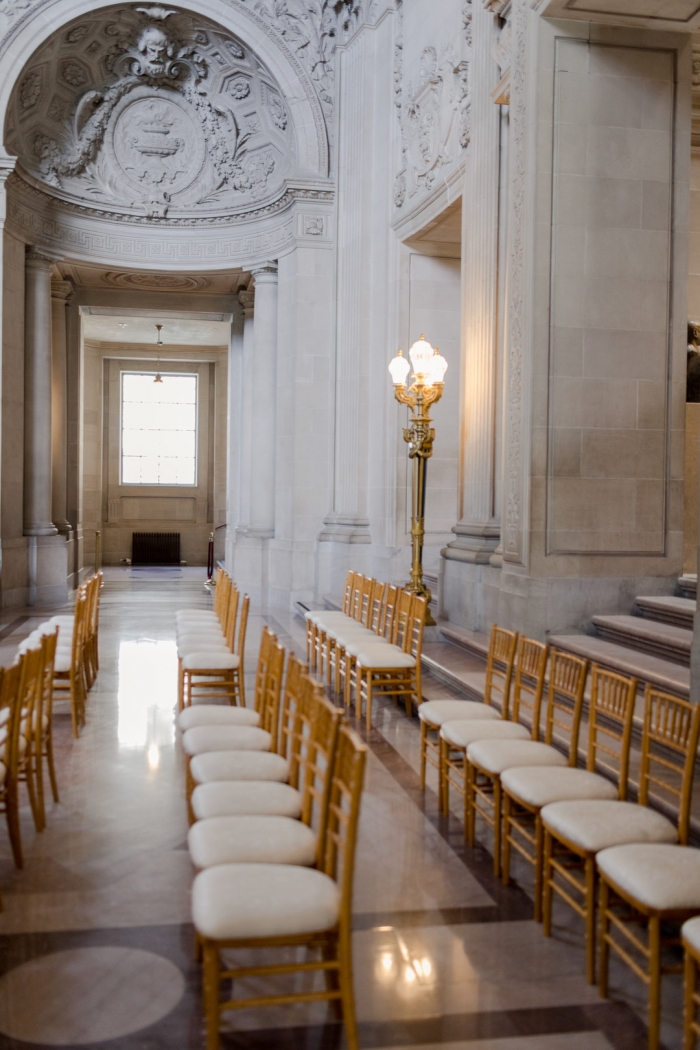 Why did you have an intimate wedding?
We had an intimate wedding because we wanted to celebrate closer to my family who lives in San Francisco and go big for our honeymoon!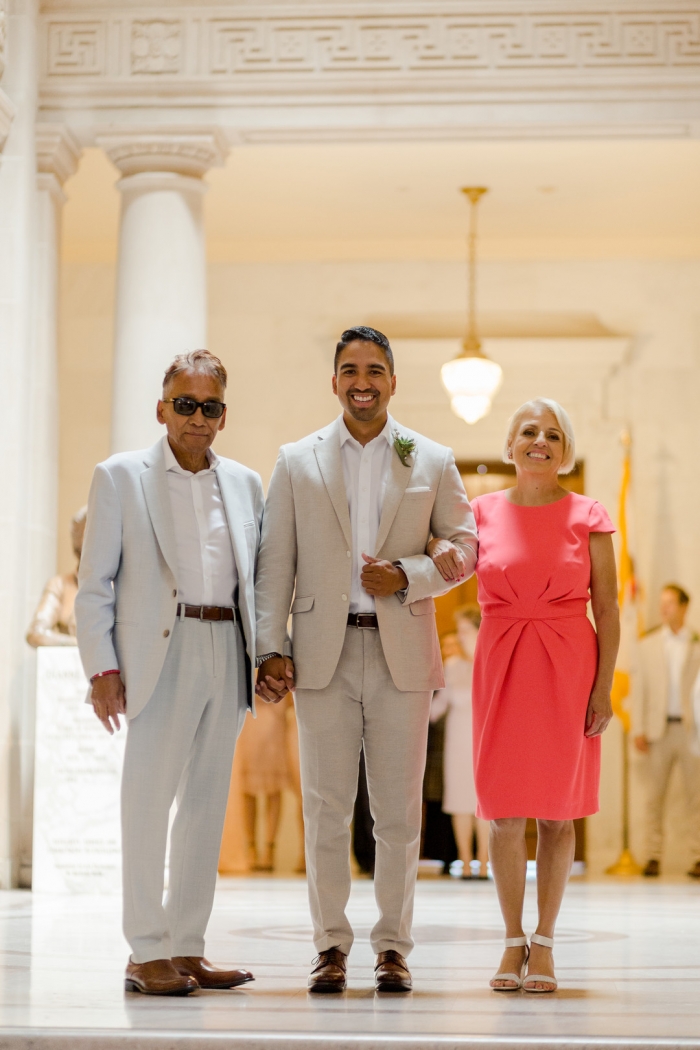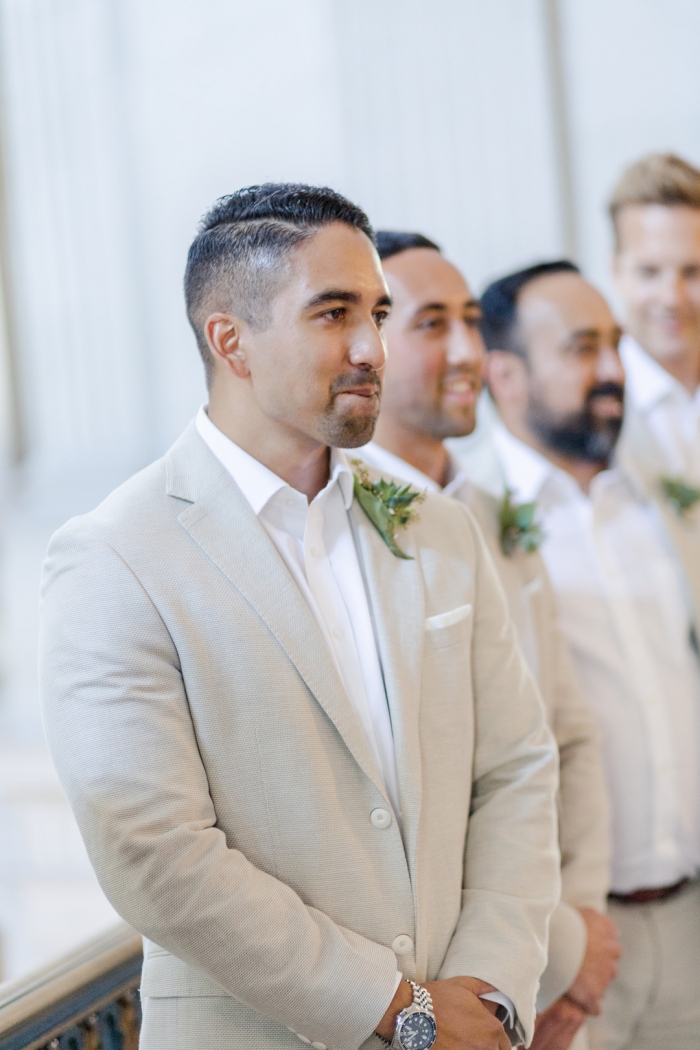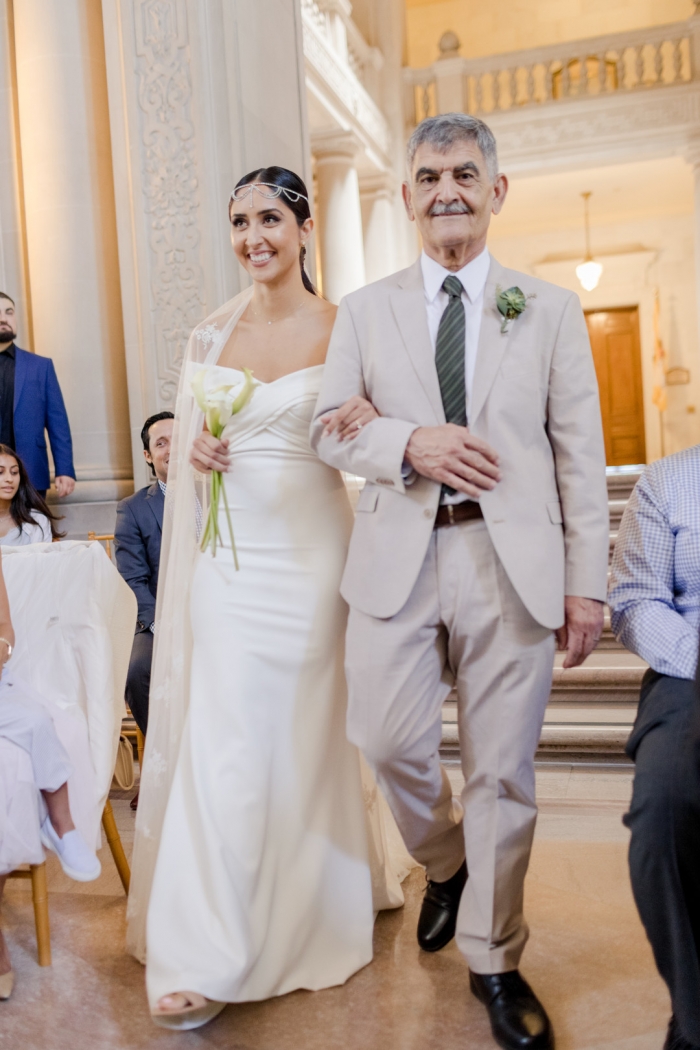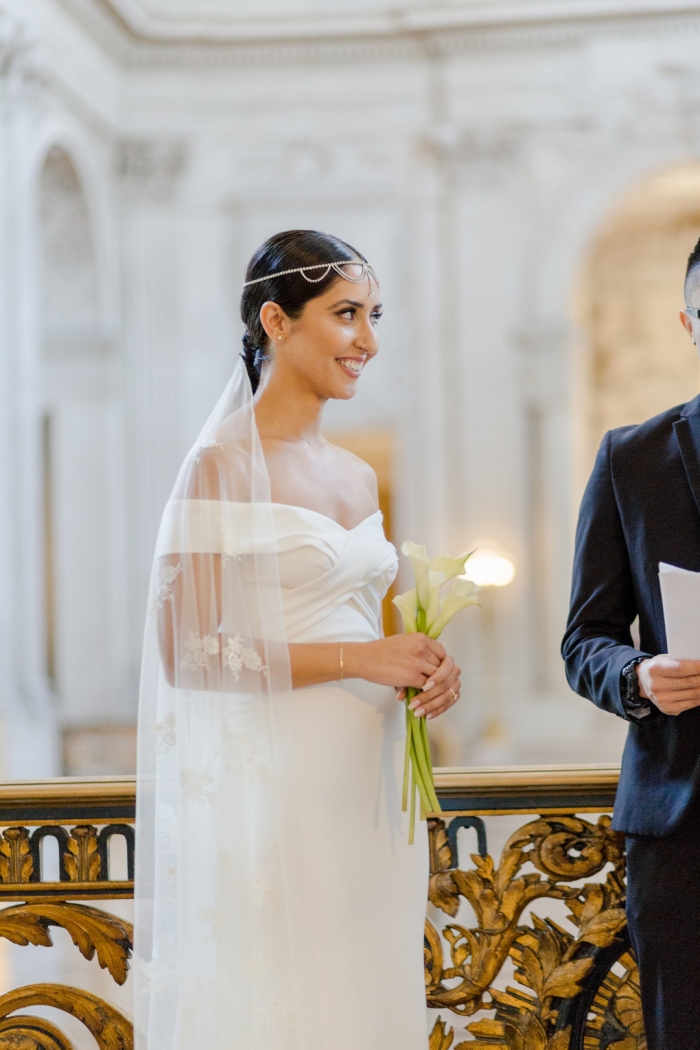 What are some the challenges that you faced planning an intimate wedding?
We actually did not face any challenges planning a small intimate wedding. The hardest part was probably communicating with the violinist over email and phone to listen to his music before confirming him for the ceremony. Otherwise, it was a very easy process that did not require much. Also, coordinating with San Francisco City Hall for our marriage license was a little tricky since we both live in LA. For the most part it was easy breezy. We booked City Hall for an hour for our ceremony a few months in advance, then booked the restaurant and told the family!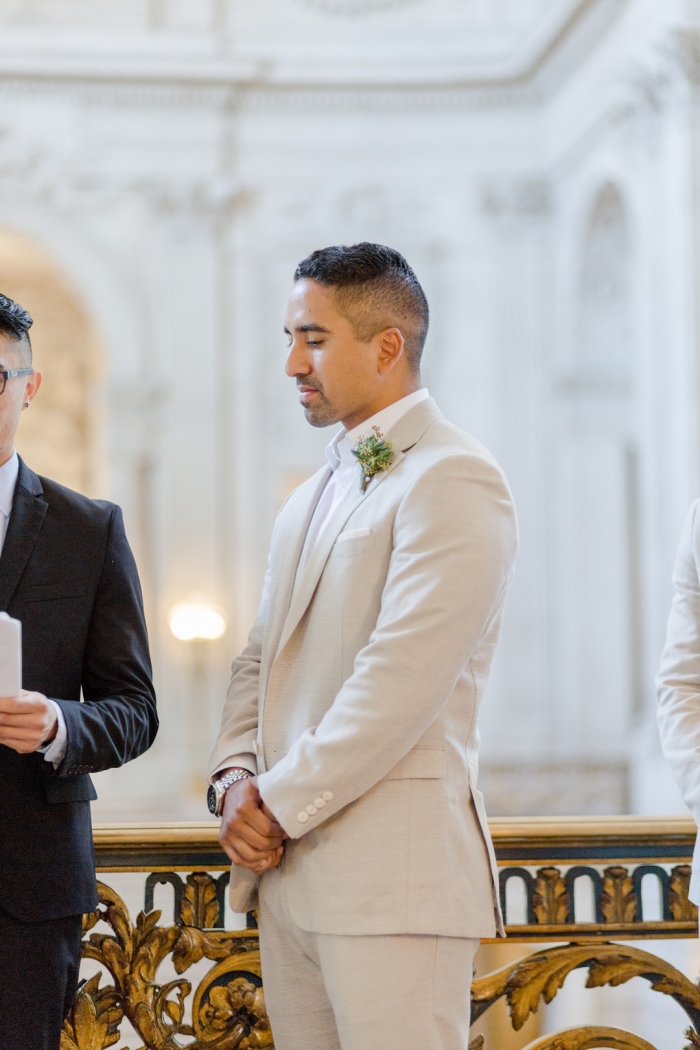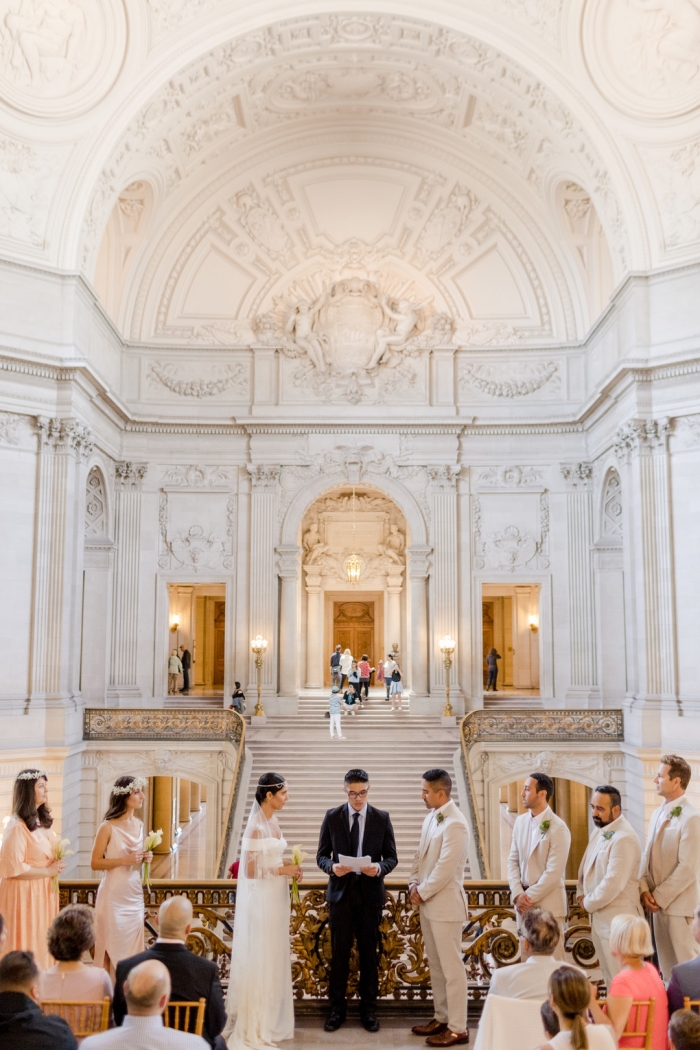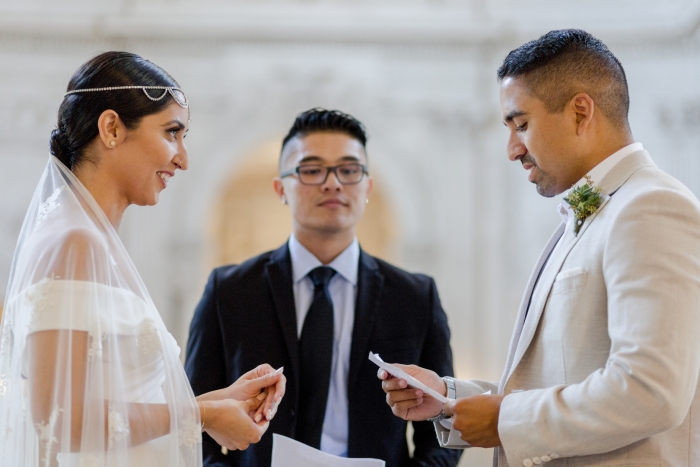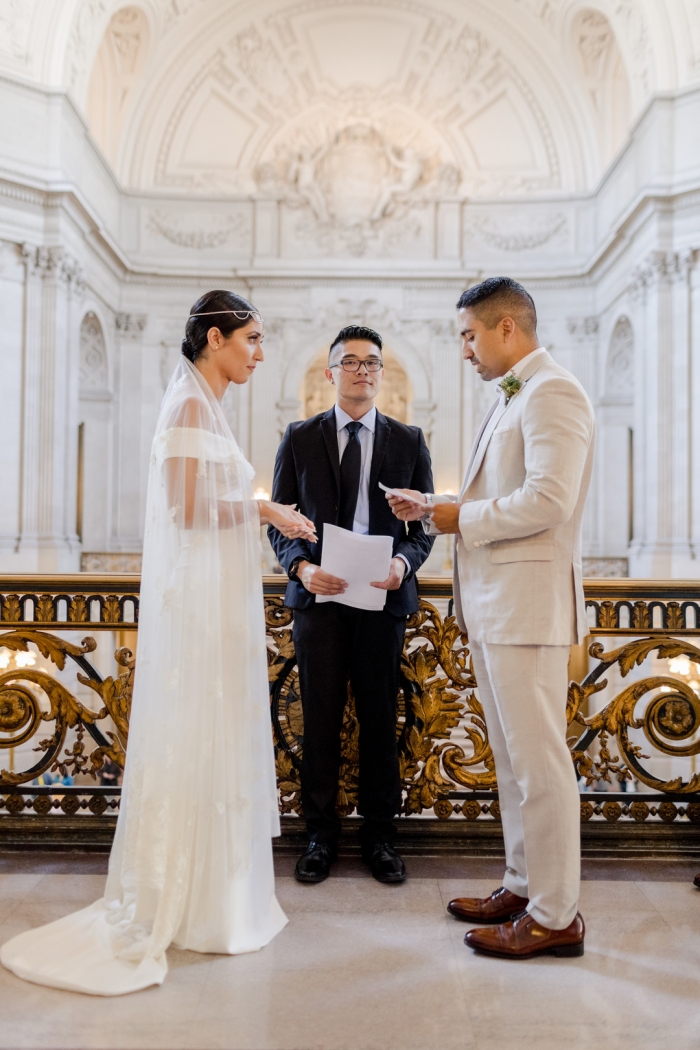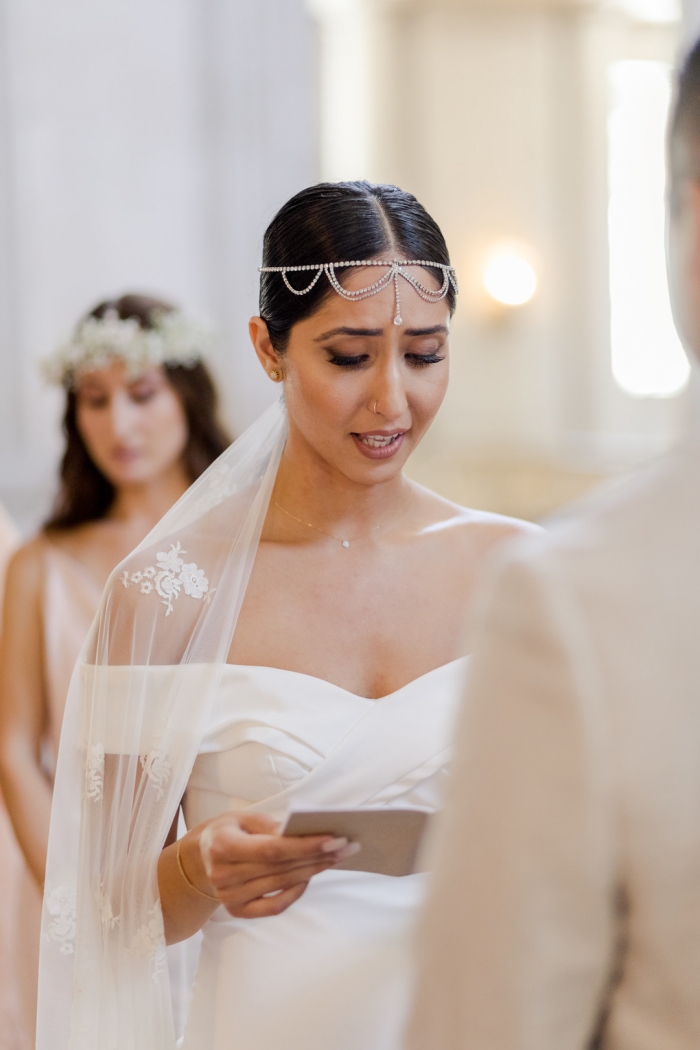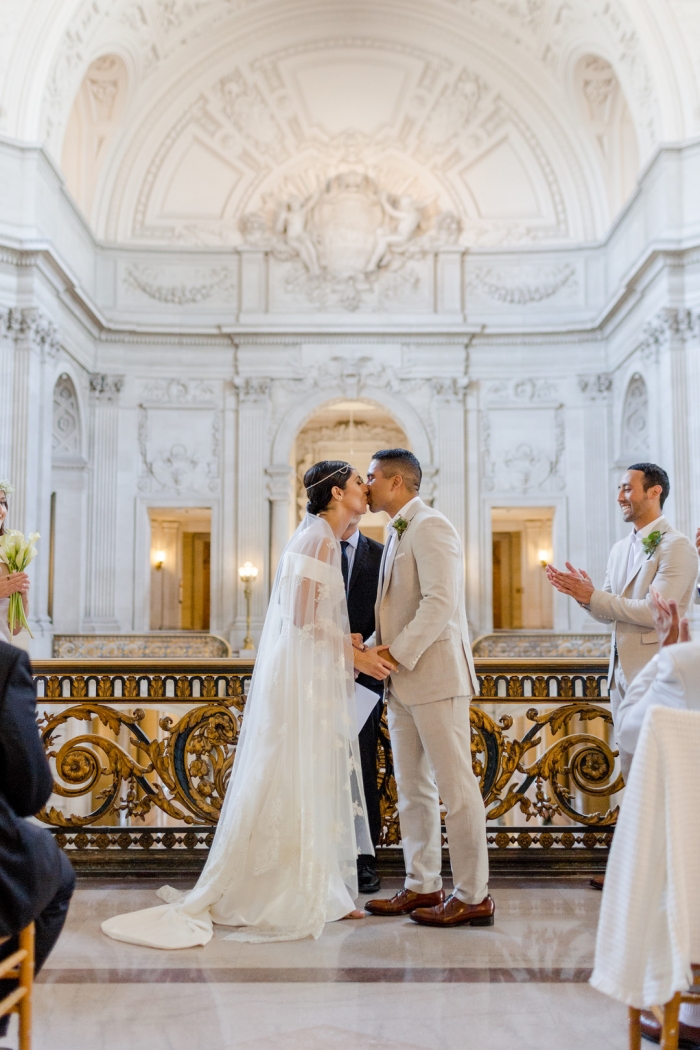 Was it difficult to pare down the guest list?
It was a little difficult to pair down the guest list but in the end we had to keep reminding ourselves this was JUST for family and closest of friends and we had to be selfish on our day.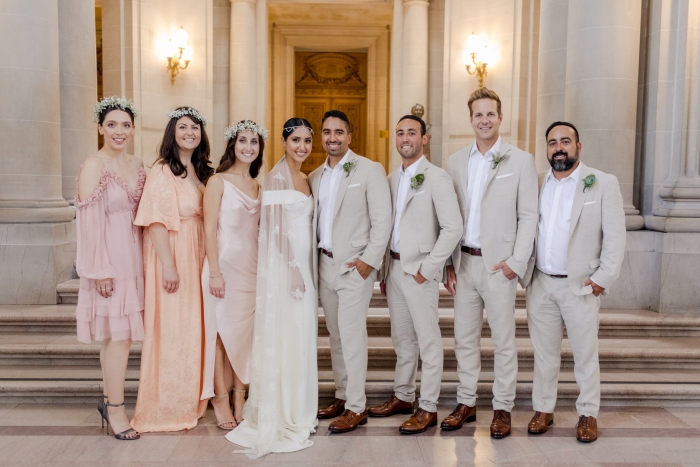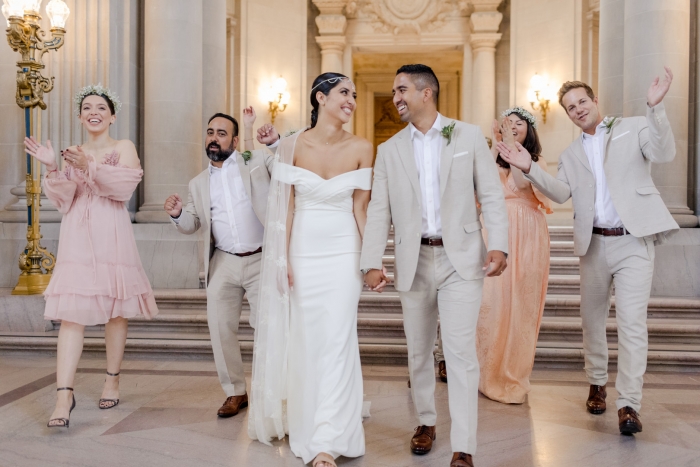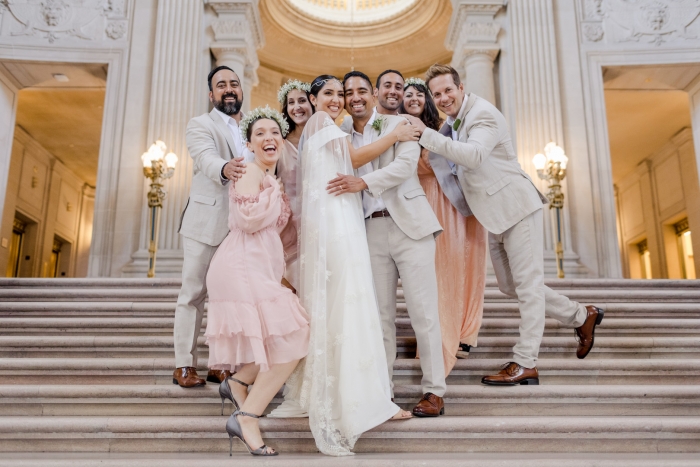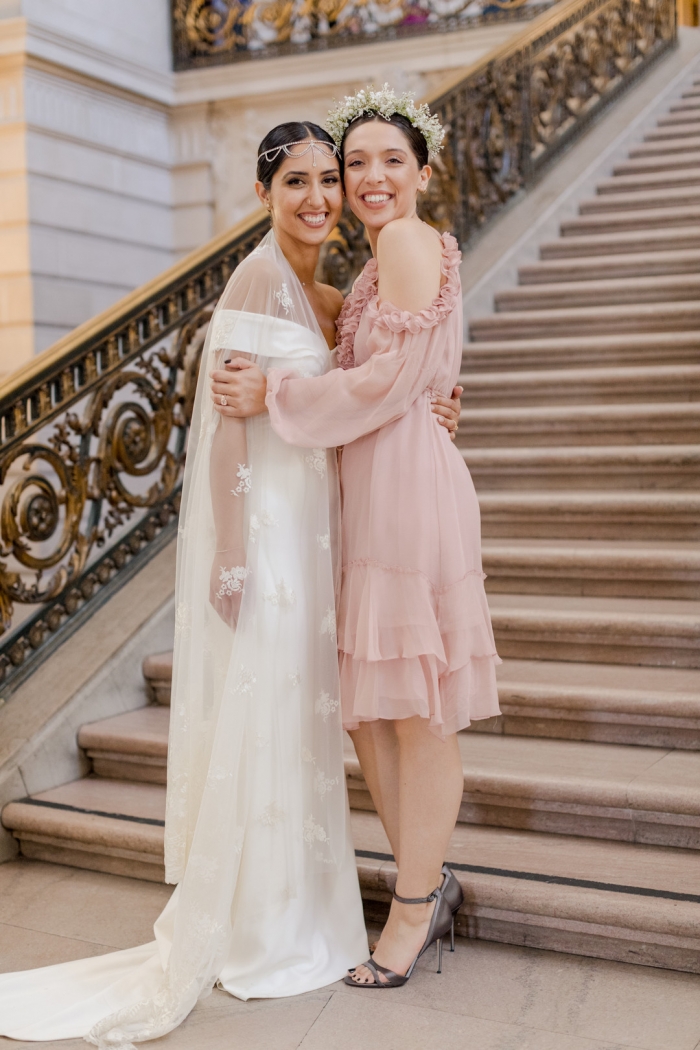 Did you have any 'issues' with the small guest list from friends and family? If so, how did you address them?
N/A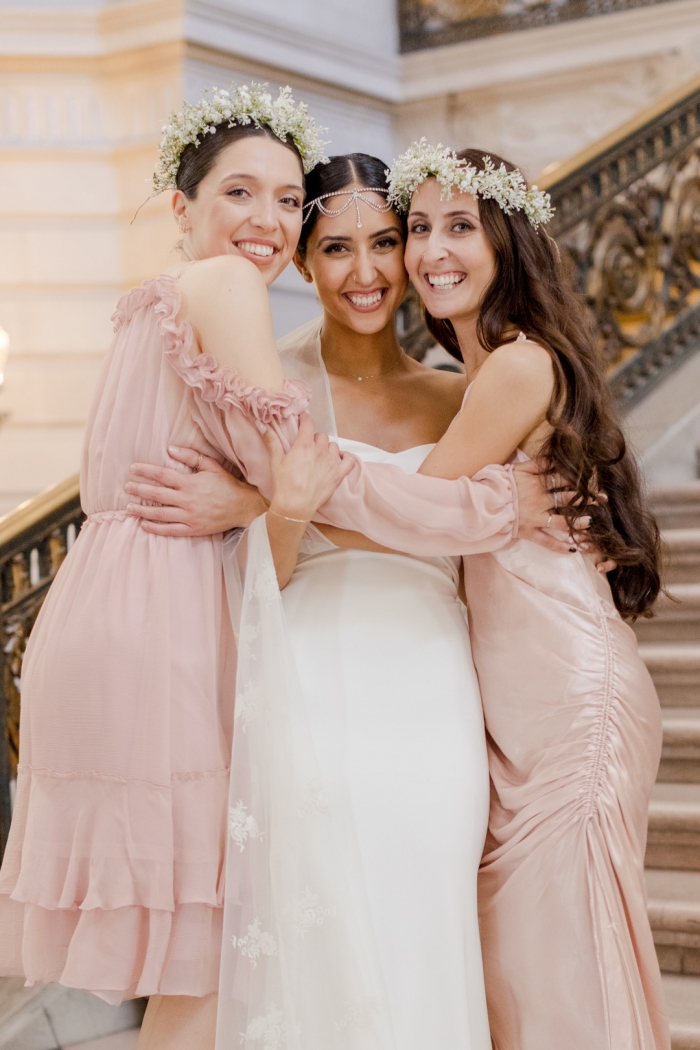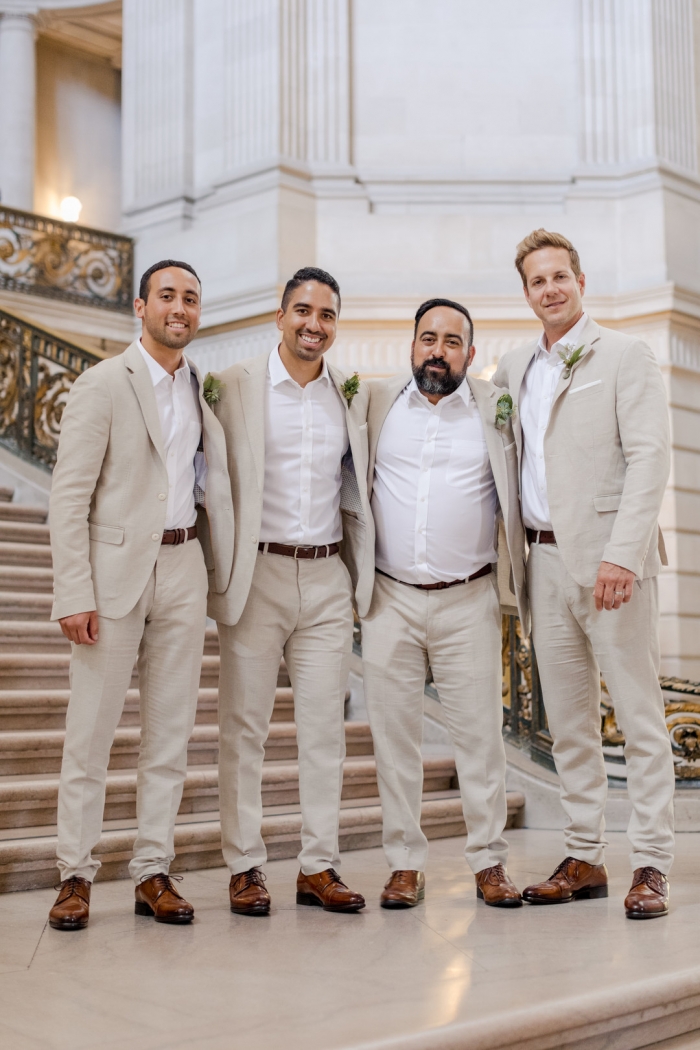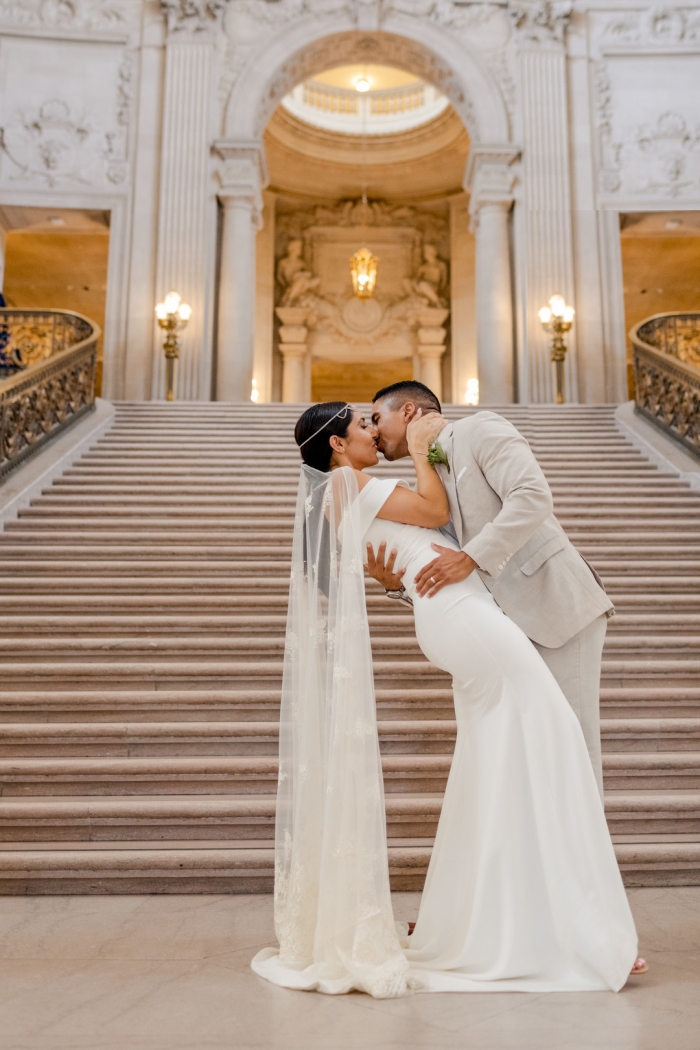 What were the highlights of the ceremony?
The highlights of the ceremony were really seeing our family so excited for us and reading our vows to each other. It was emotional but I will never forget that moment of finally expressing what he meant to me in my heart to my loved ones.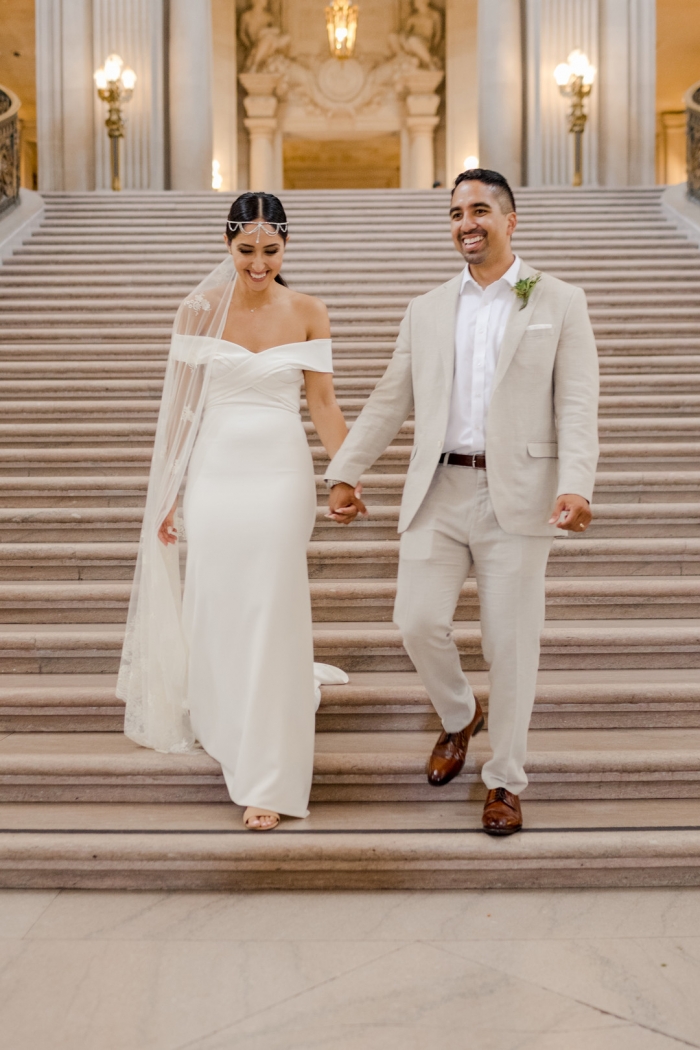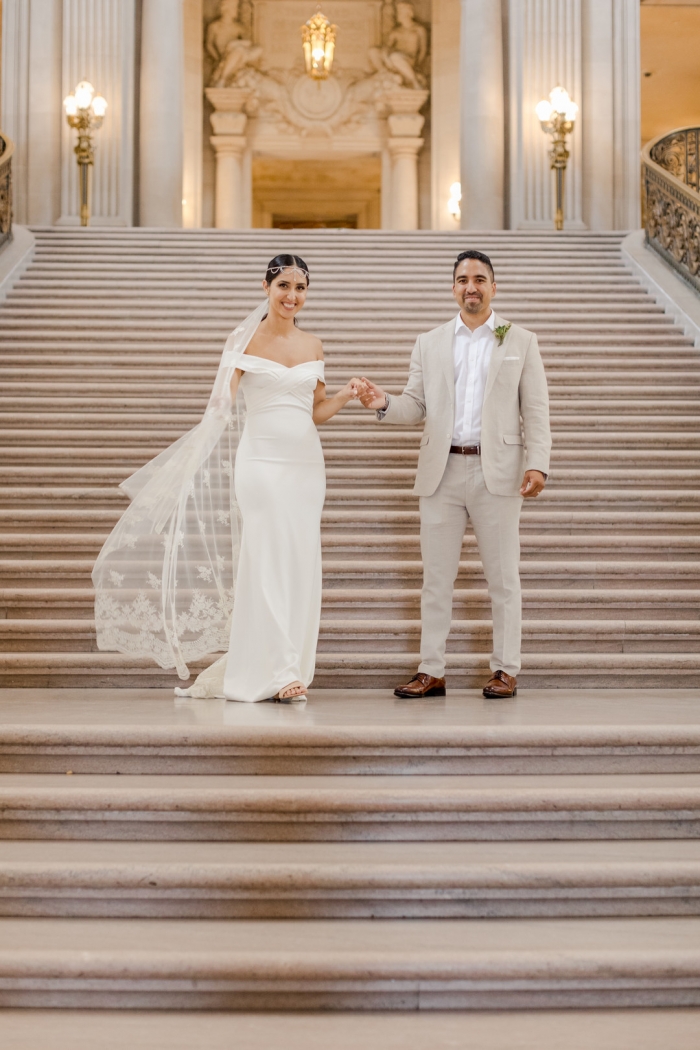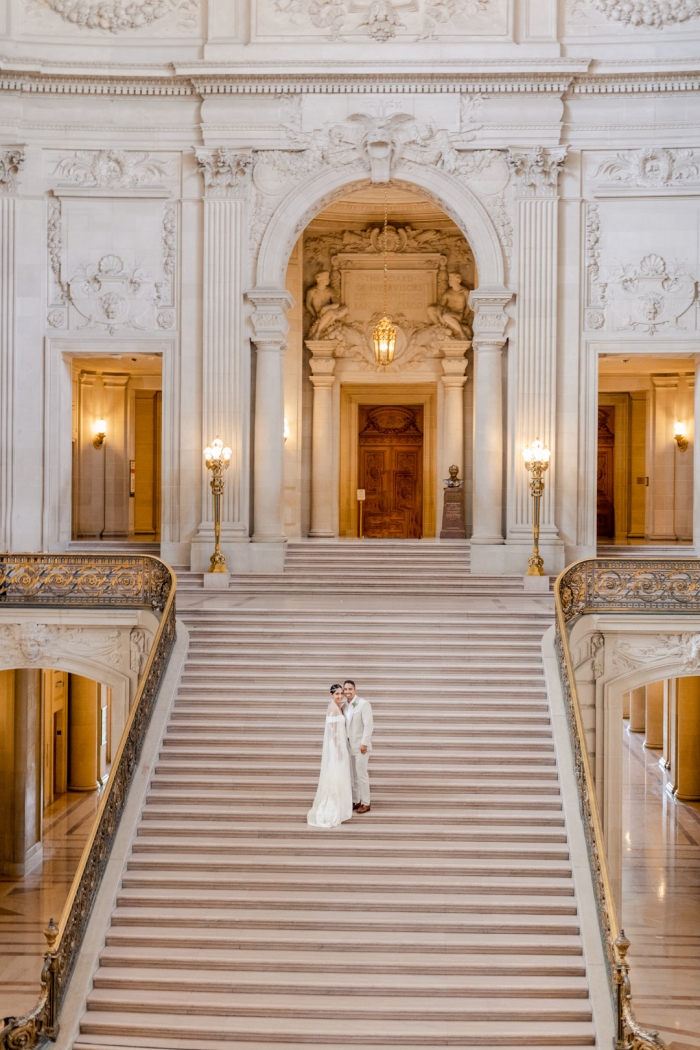 What were the highlights of the reception?
The highlight of the reception was seeing my parents so happy dancing together at our reception and then having them sign our marriage license as witnesses.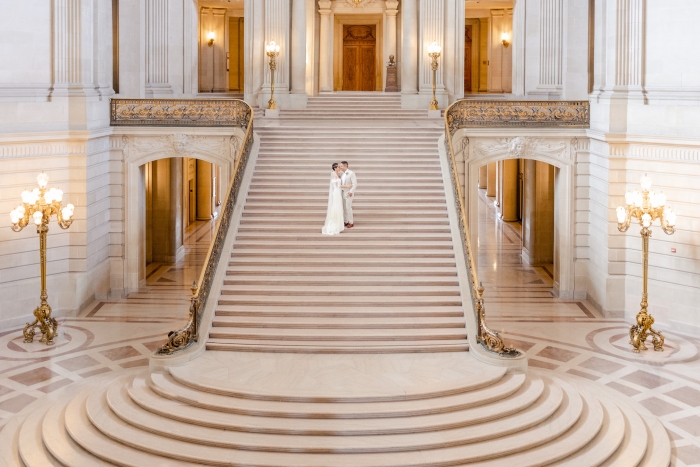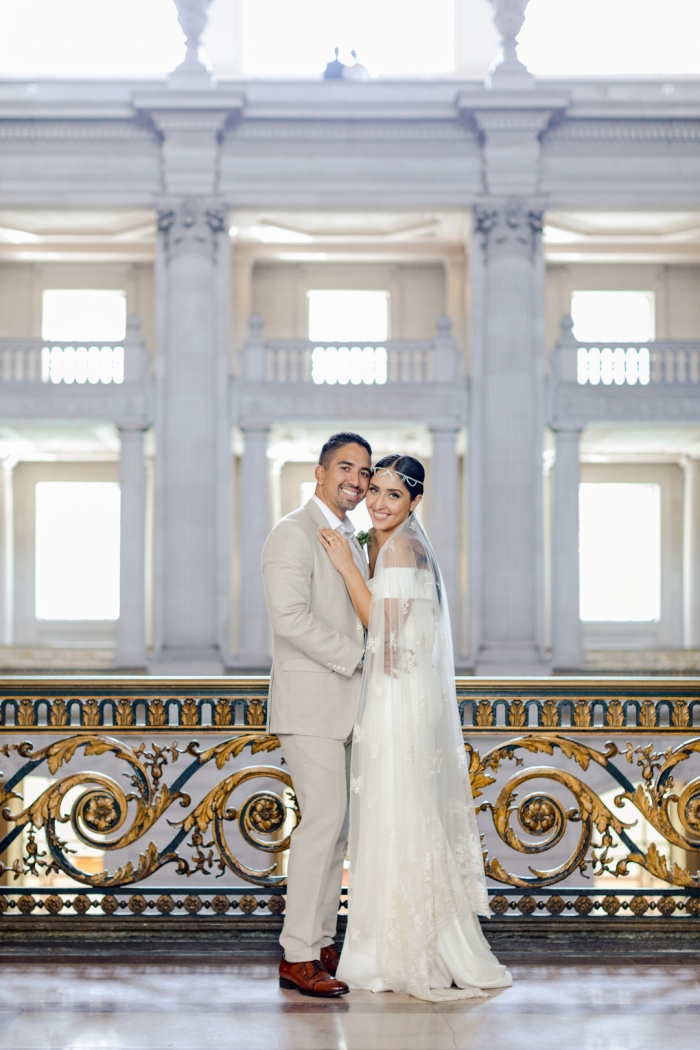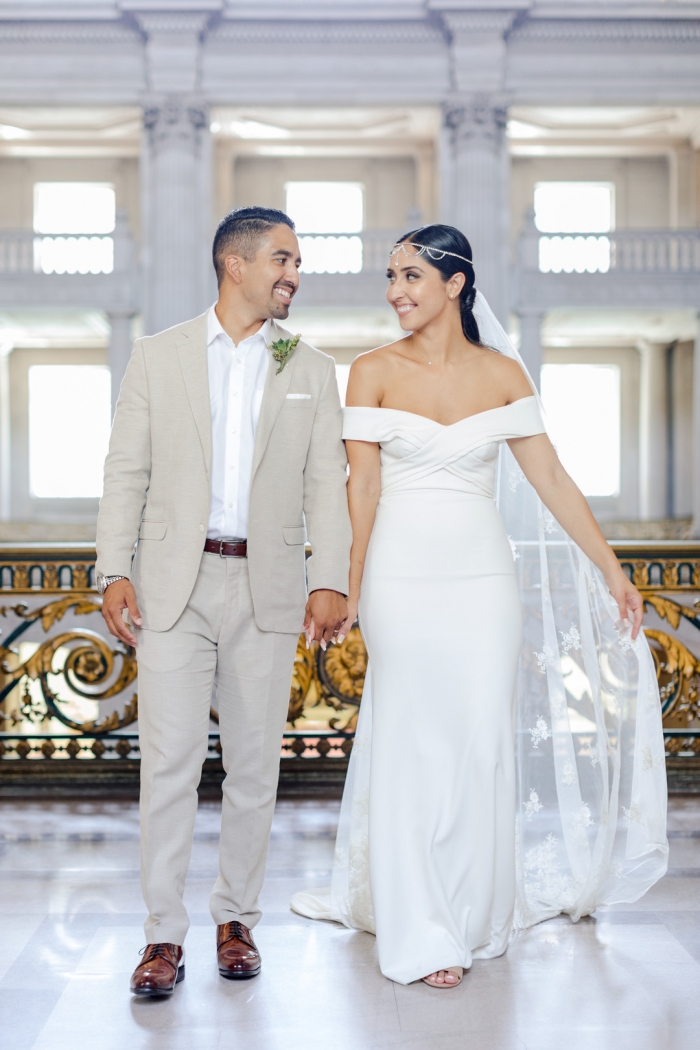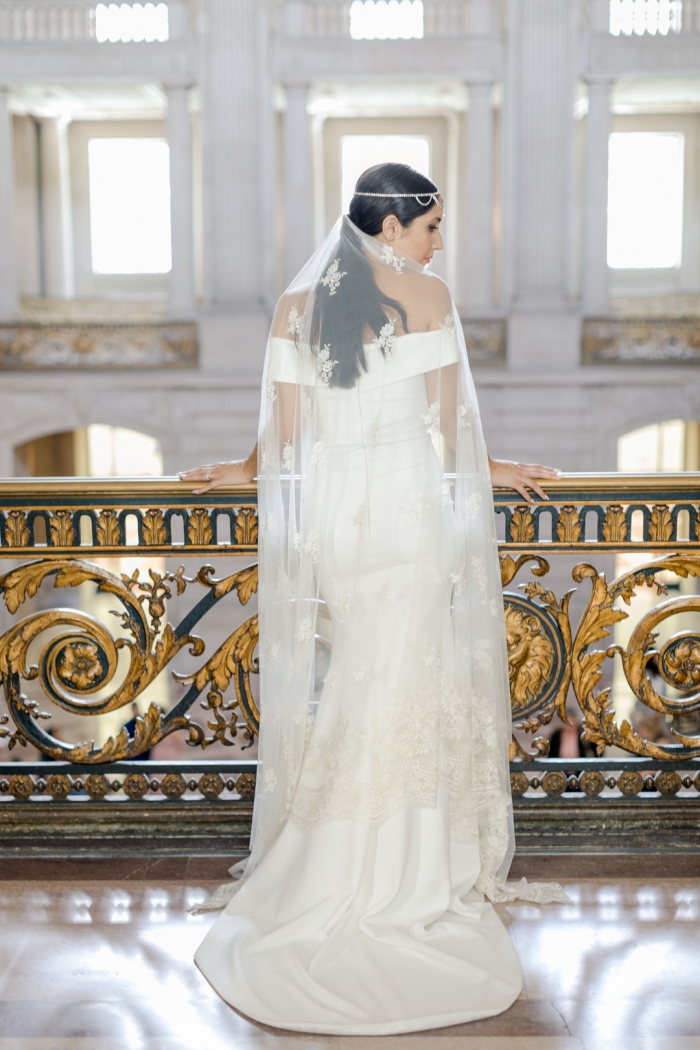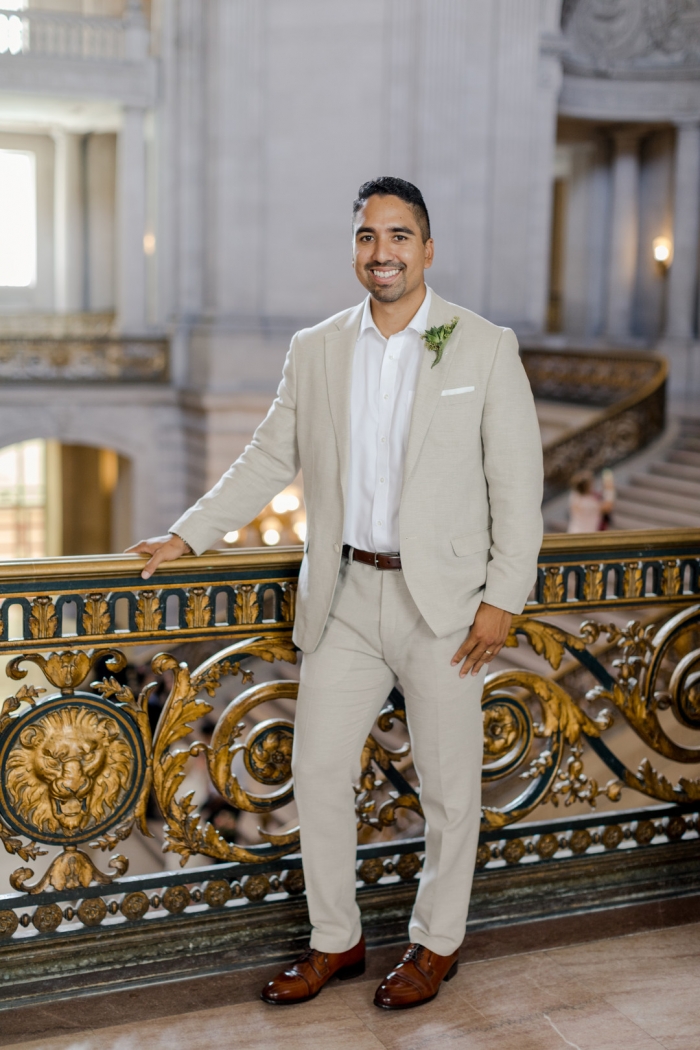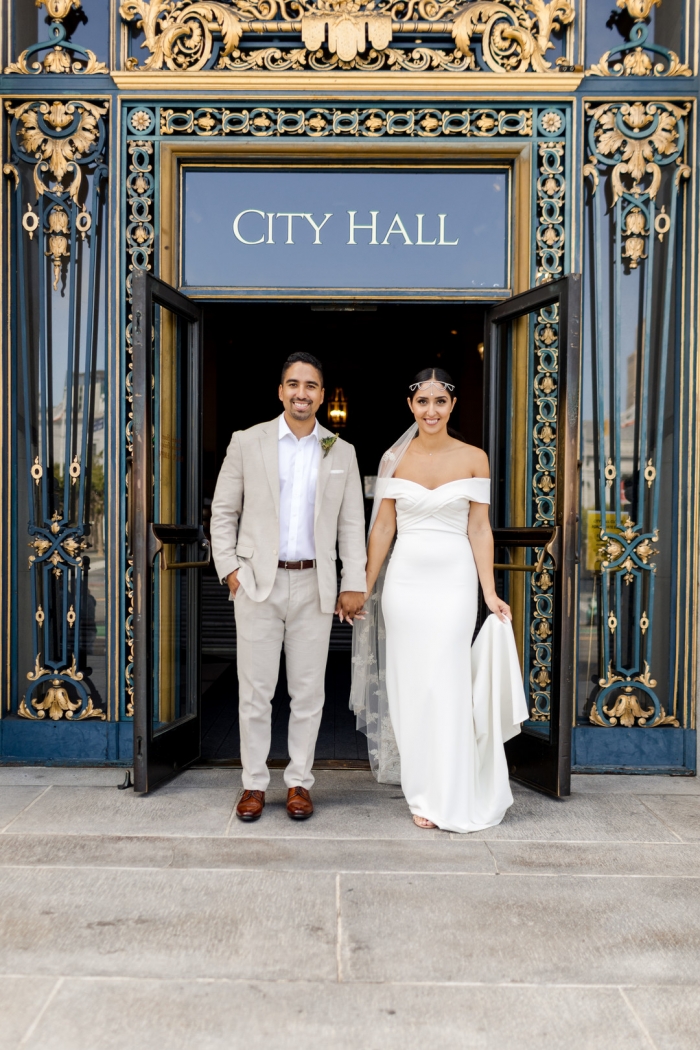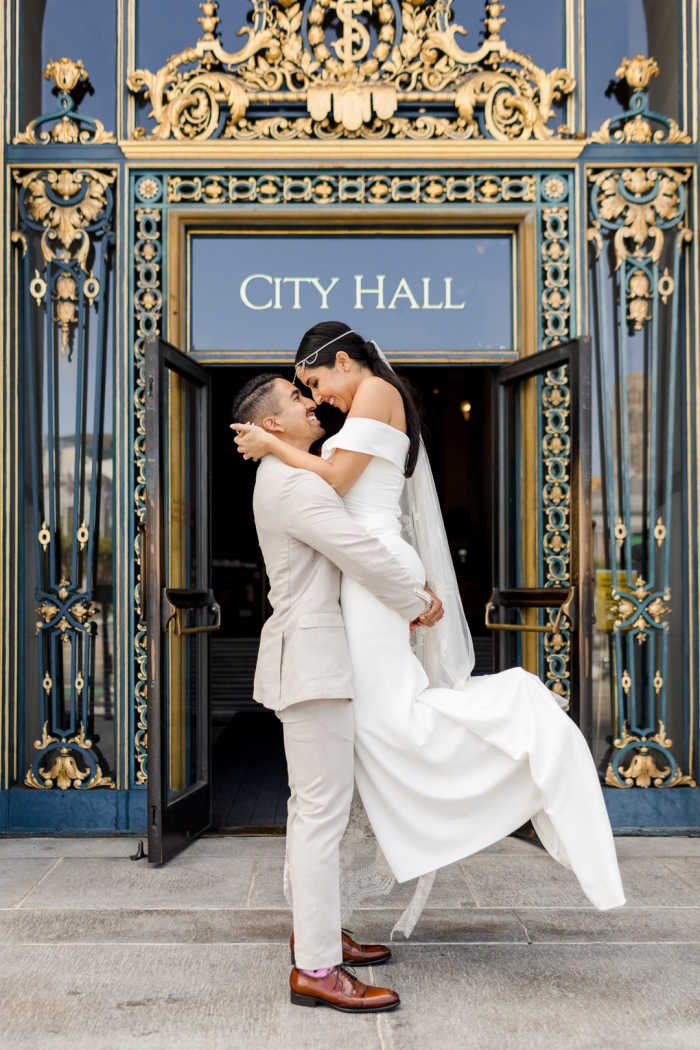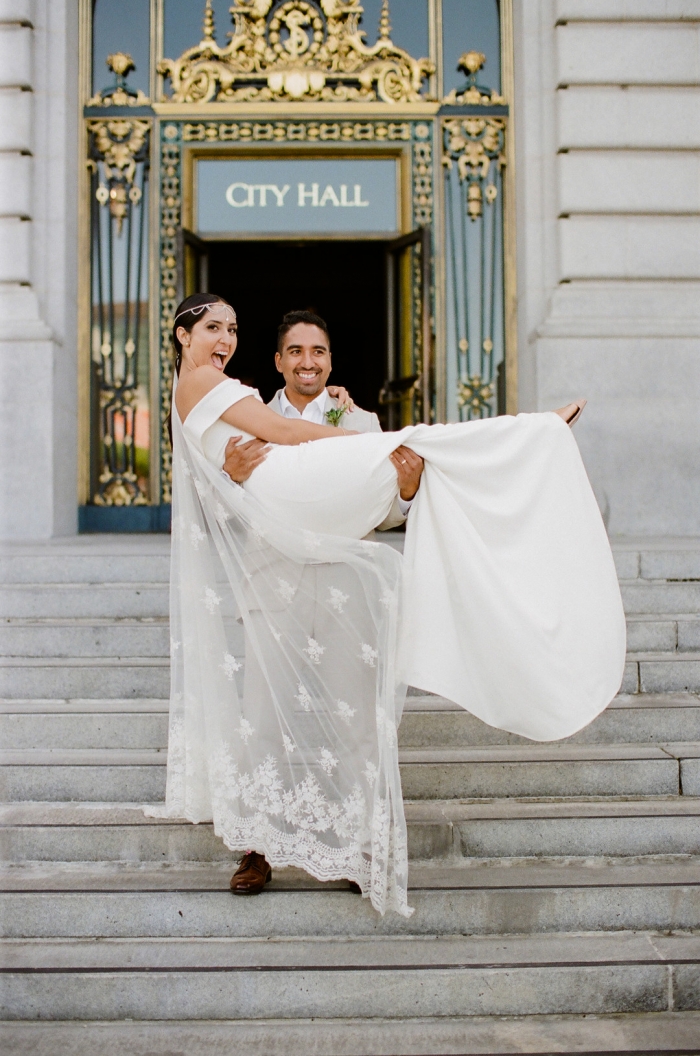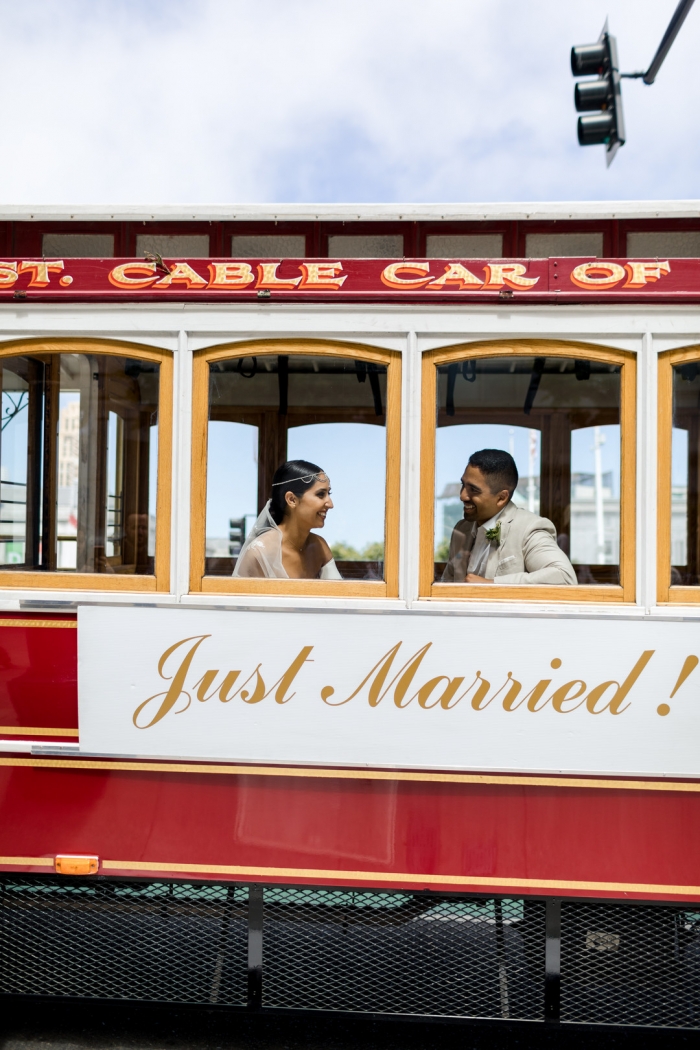 What was the best thing about having an intimate wedding?
The best thing about having an intimate wedding was NO STRESS! haha. I really did not feel overwhelmed and I had just the right amount on my plate to handle with ease. Also, my husband took care of all appointments and arranged the dates so it was great team work. I was able to just enjoy being engaged looking for my wedding dress/do bridal things and not stressing. He always tries to make my life easier … haha. One of many reasons I love him.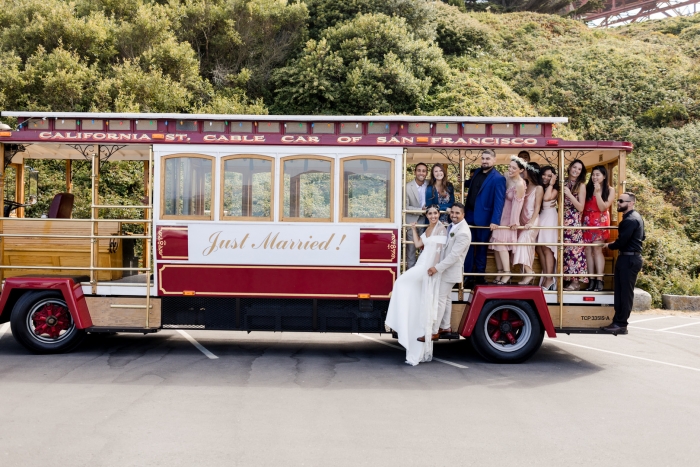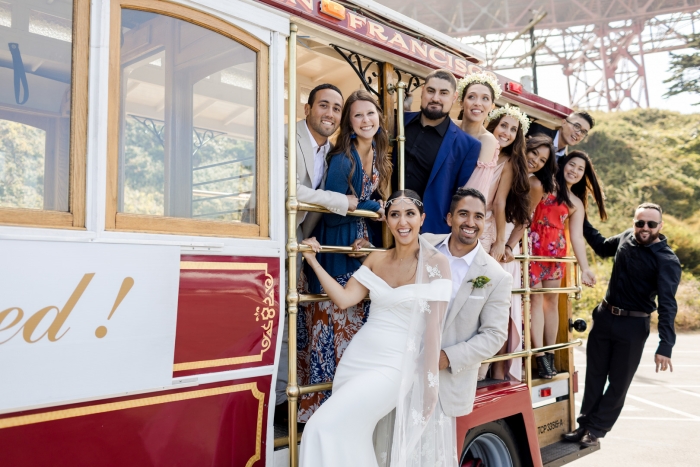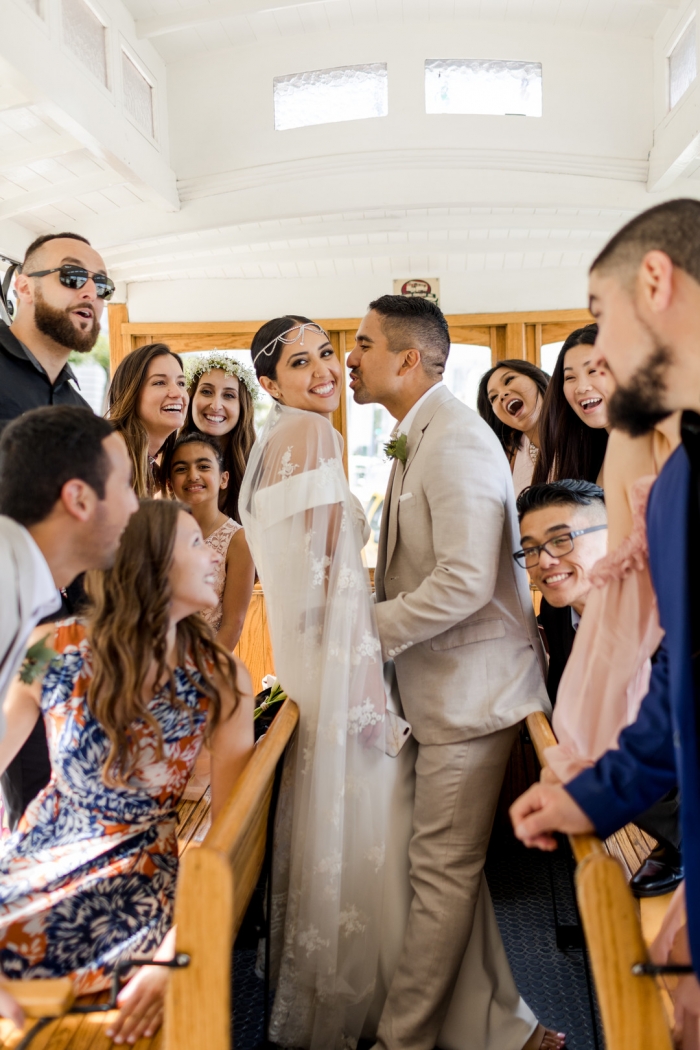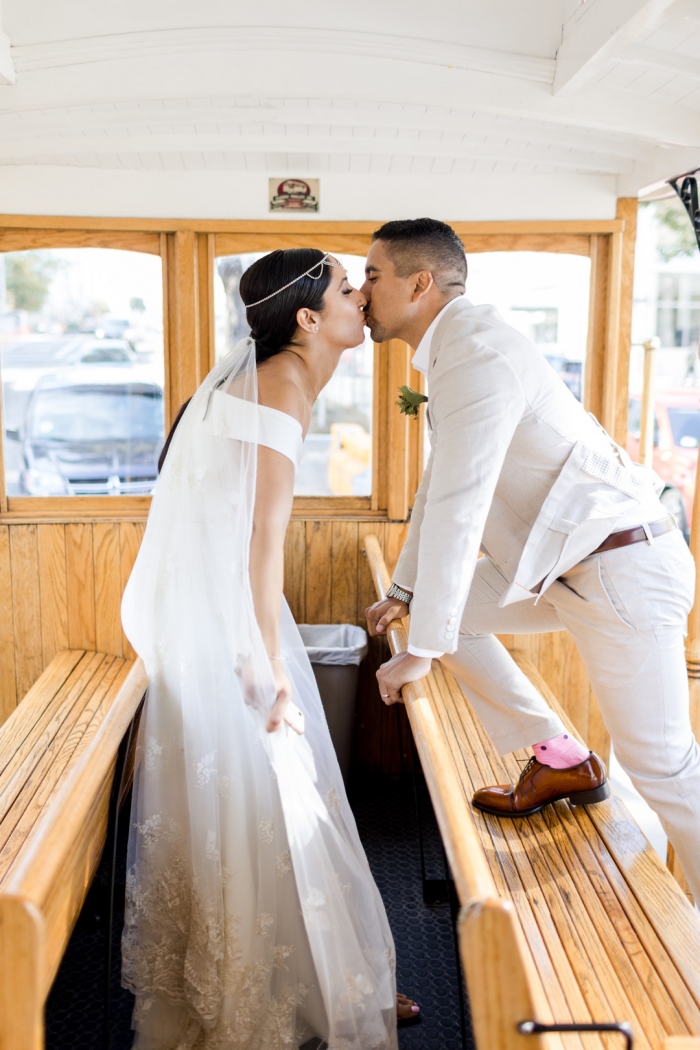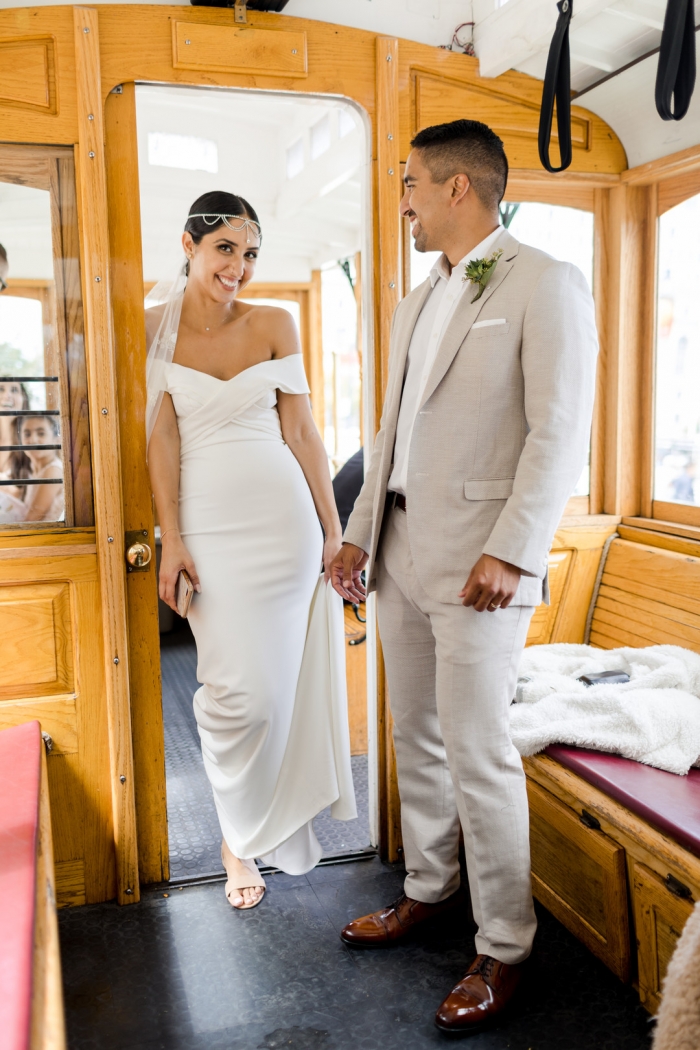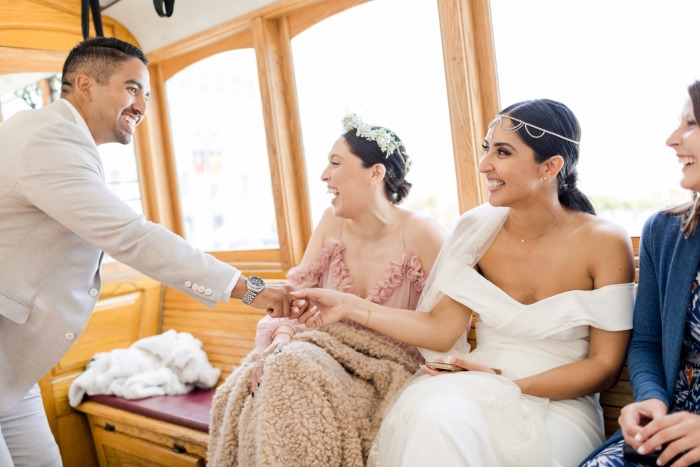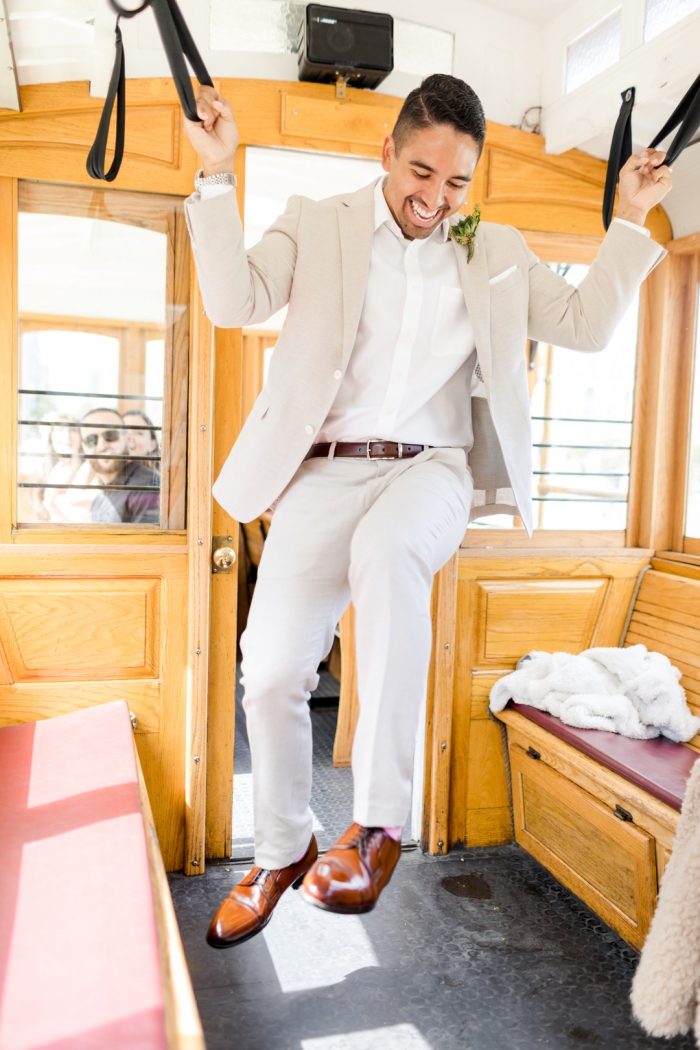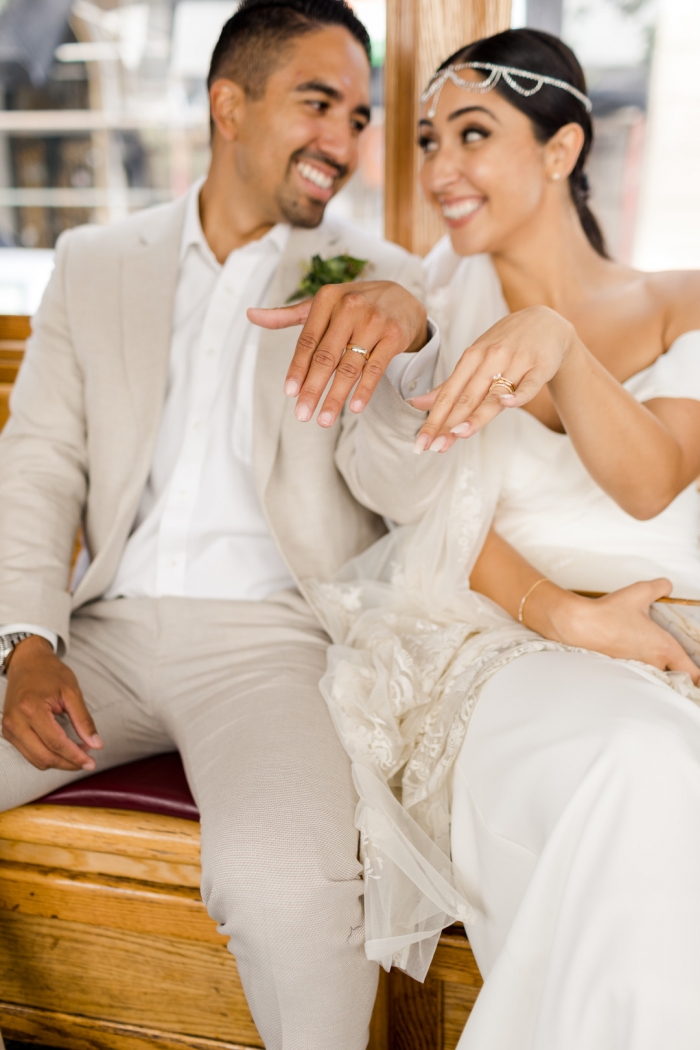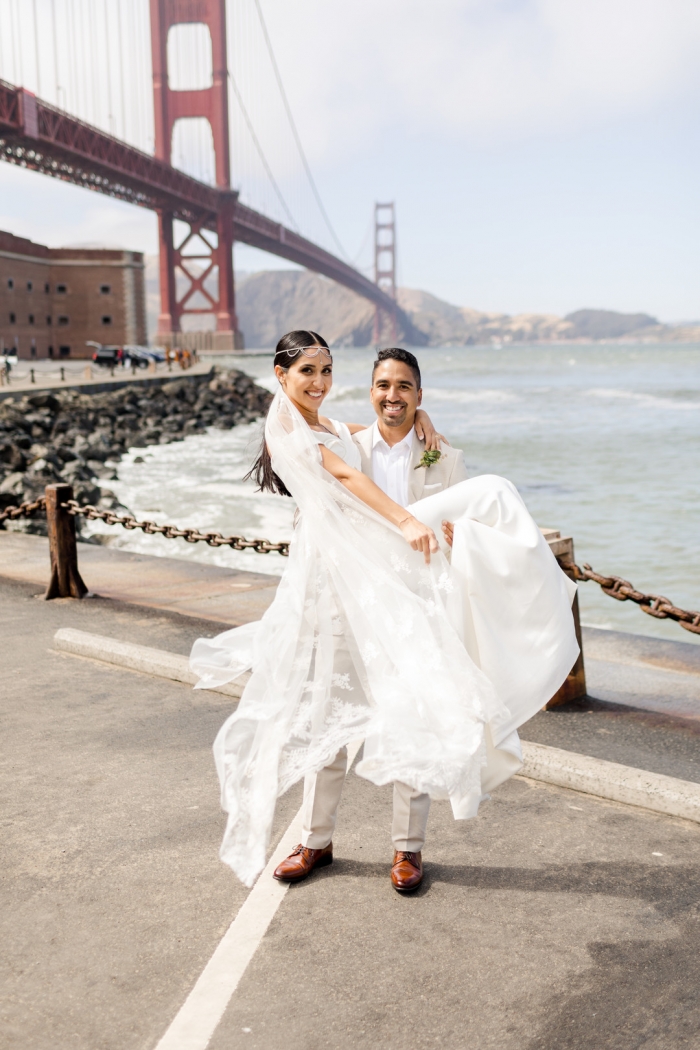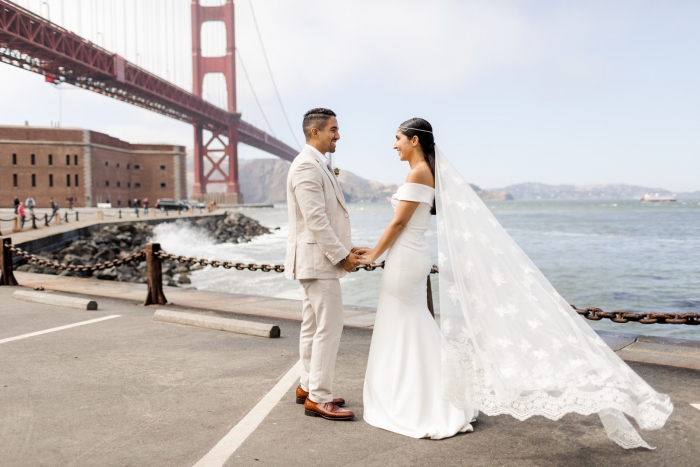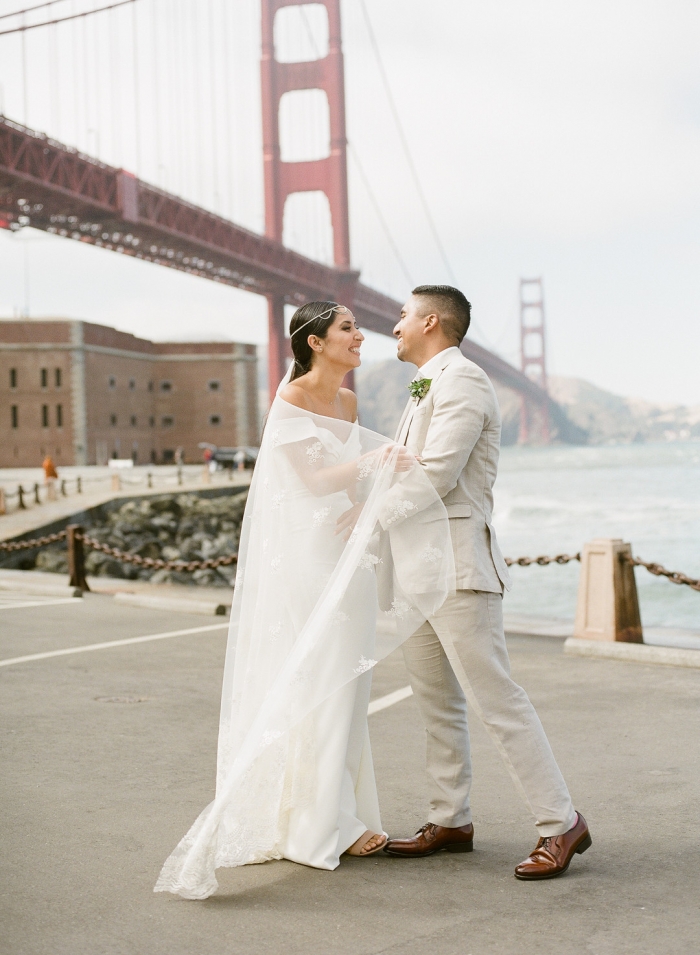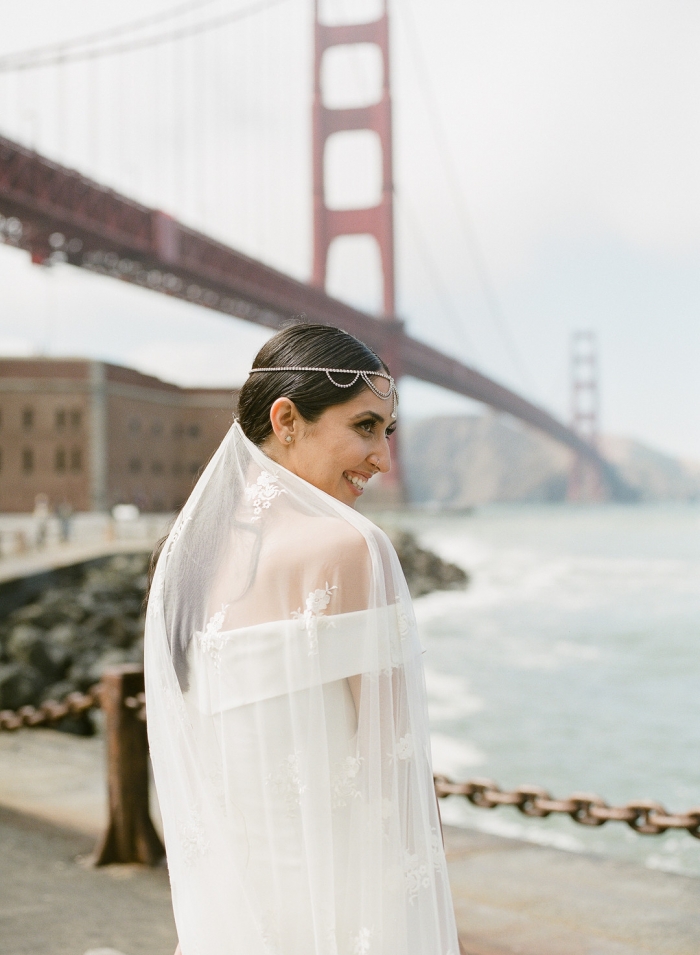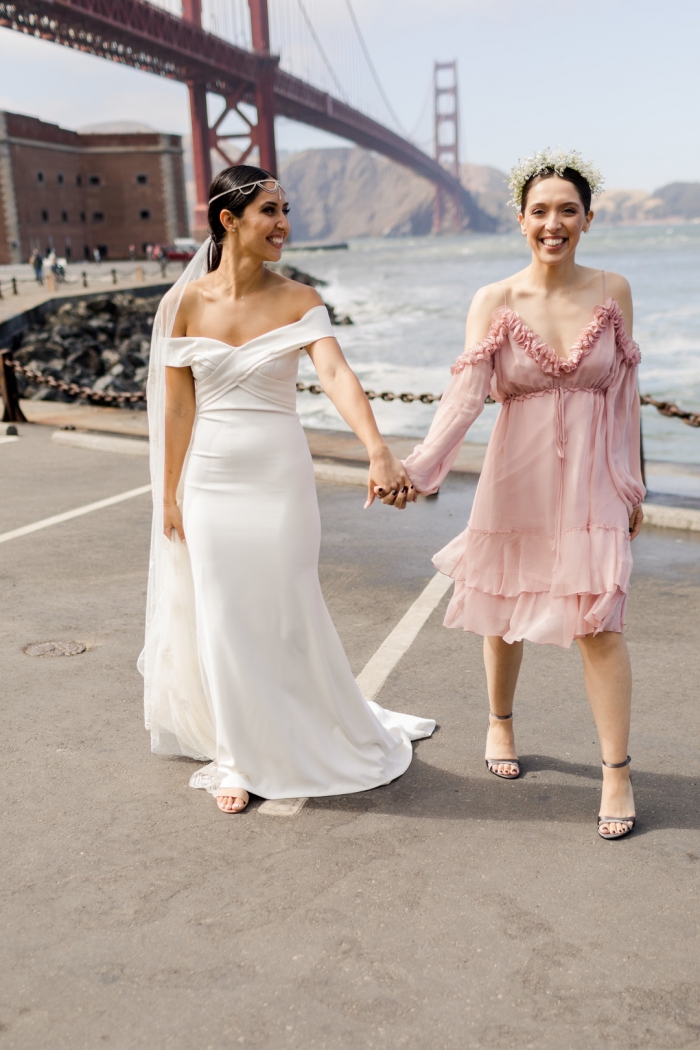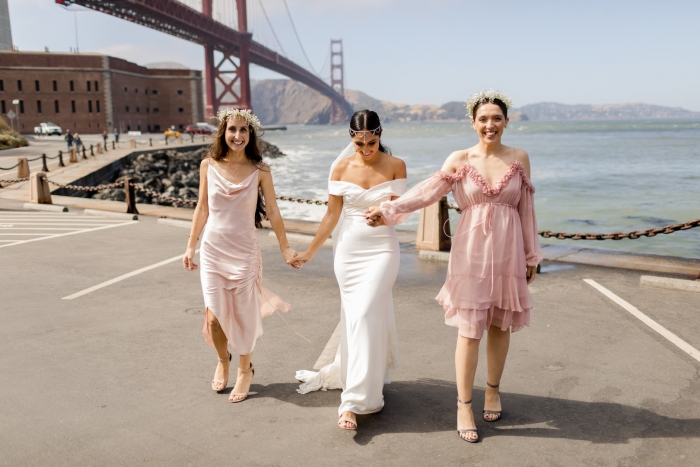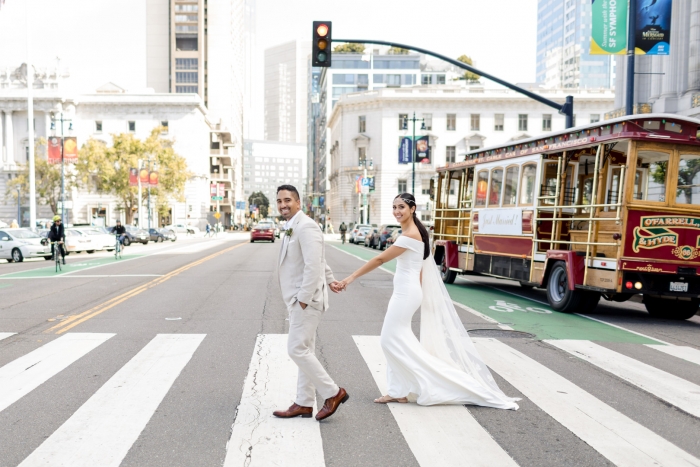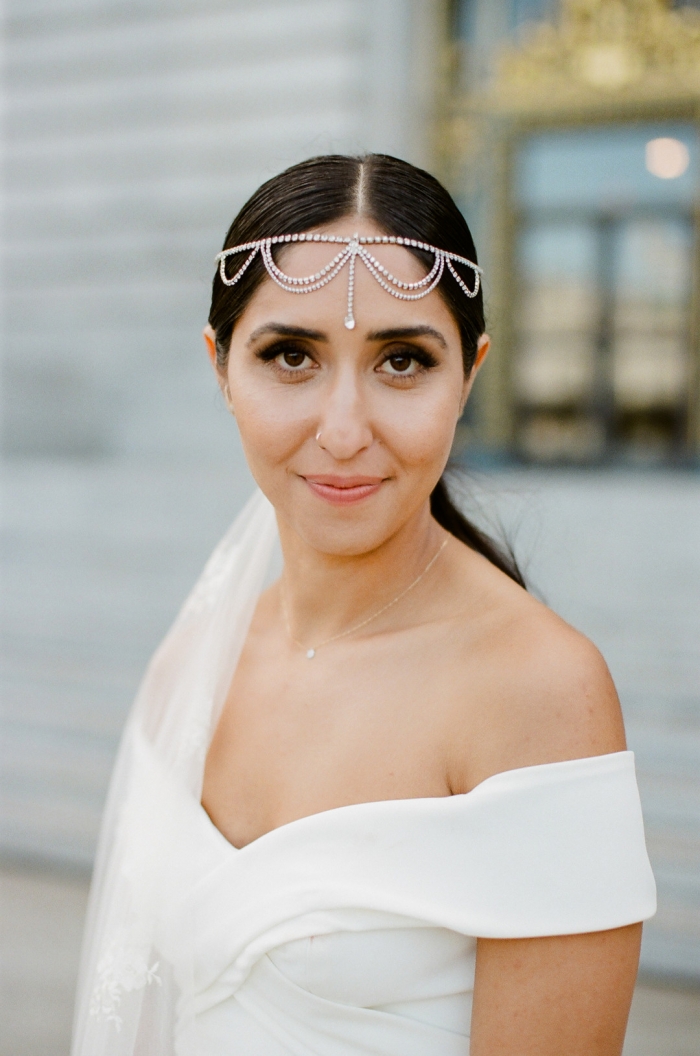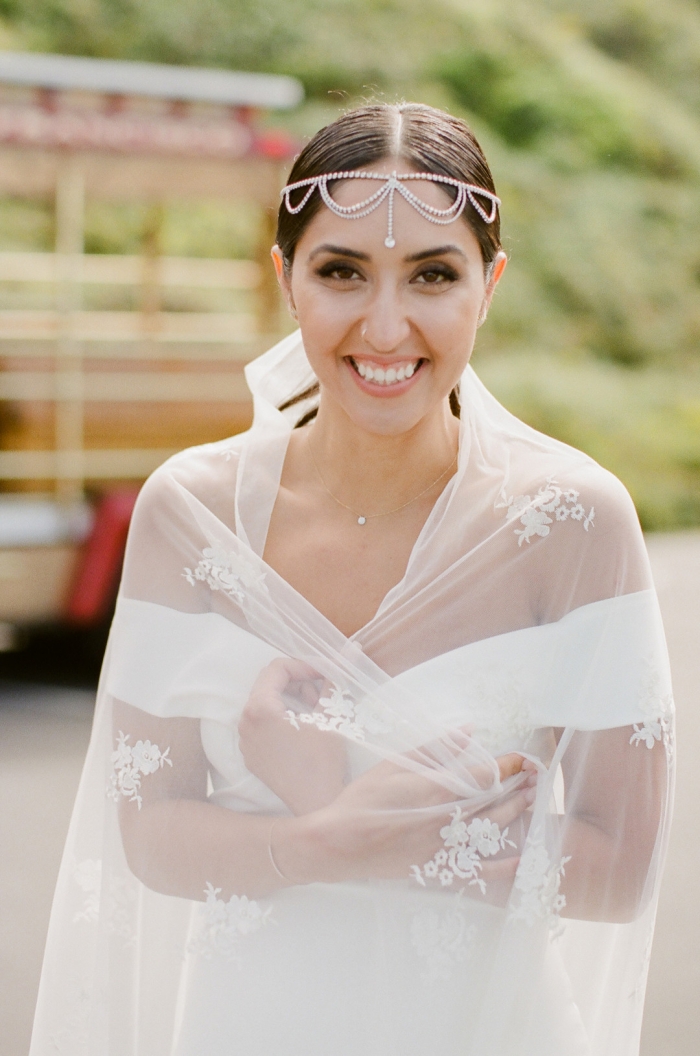 What advice do you have for couples who are considering an intimate wedding?
My advice for couples who know for sure they want an intimate wedding is just HAVE FUN! You only get married once … don't sweat the small stuff because in the end nobody will care if the centerpieces are lilies instead of hydrangeas or that you wrote your vows the day before on your 5 hour drive from LA to SF…  haha. Everyone just wants to celebrate you two and witness your love! It is so much fun to plan a wedding and you get to learn even more about each other during the process!
Also, Kaitie Brainerd was the most amazing photographer and was so sweet and easy to work with, I am so happy she was able to take us to the Golden Gate Bridge after the ceremony for a special photoshoot we will have forever! It was so much fun especially our trolley ride to the bridge! Thank you Kaitie; we adore you!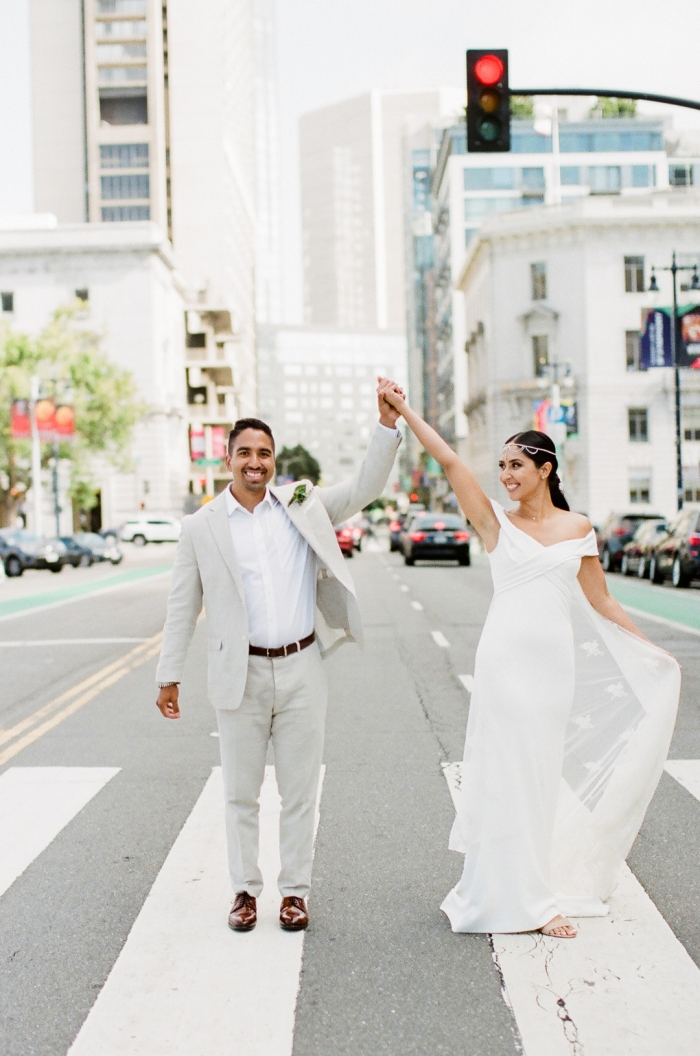 Vendors:
Dress Designer: BHLDN
 Venue: San Francisco City Hall
Photographer: Kaitie Brainerd Photography